As first class products continue to evolve, one of the coolest areas where airlines seem to be innovating is with their onboard bathrooms. Yes, this is quite possibly the most "first world" post I'll ever write, because I'm not just comparing first class products, but comparing their bathrooms.
Actually, if anything the A380 has probably resulted in the most bathroom innovation, given that the front of the upper deck has a bit of extra room, which either seems to result in some crazy awesome bathrooms or a lounge area.
Having flown ANA and Thai in the past few days, both of which have amazing bathrooms on some of their planes, I figured I'd compile a list of what I consider to be the top five first class bathrooms.
1. Emirates A380 first class
Emirates is hands down the winner on the bathroom front. On their A380s they have two first class shower suites, equipped with heated floors, enough amenities to start a toiletry resale business, and most importantly a shower. As a first class passenger you can schedule a shower at the beginning of your flight, and while there's no time limit to how long you can use the shower spa, you're limited to five minutes of water. Fortunately you can turn the water on and off without the clock "running," so that's more than enough water for a nice shower.
Of all the excitement I've experienced in the air, I don't think anything compares to the first time I took a shower on Emirates. They even have two full time shower spa attendants, and their only job is to make sure the shower spas are well maintained throughout the flight.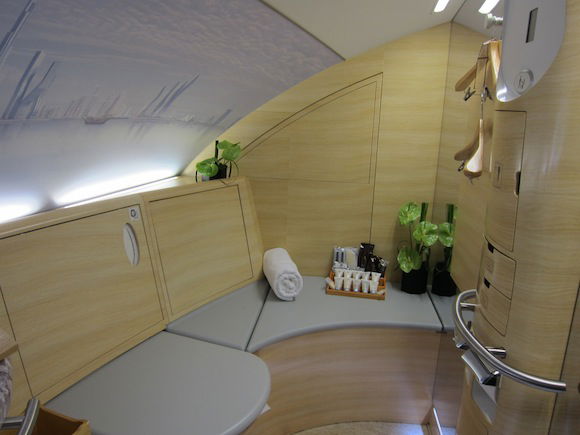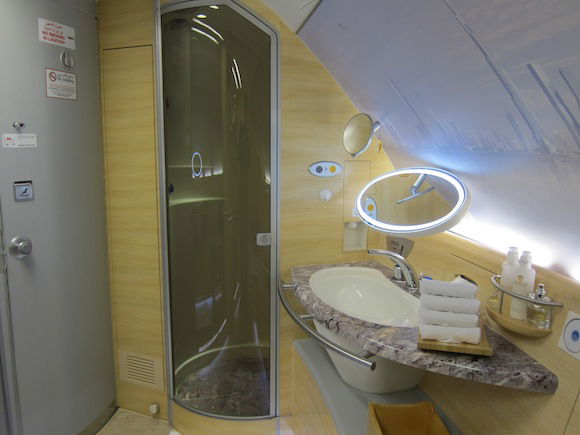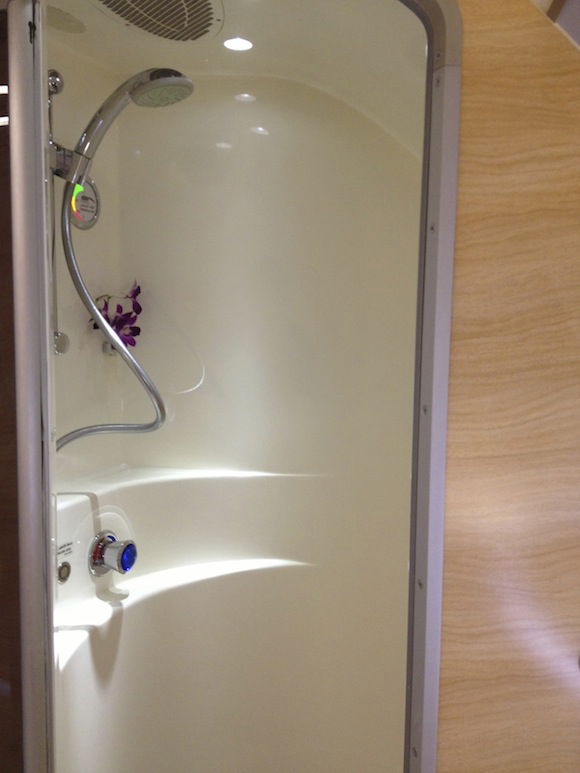 2. Lufthansa A380 first class
While there might not be a shower, Lufthansa has two huge lavatories at the front of the upper deck of their A380s, each equipped with a bench, and most excitingly, a urinal! As far as bathrooms (and not shower spas) go, it doesn't really get nicer than this.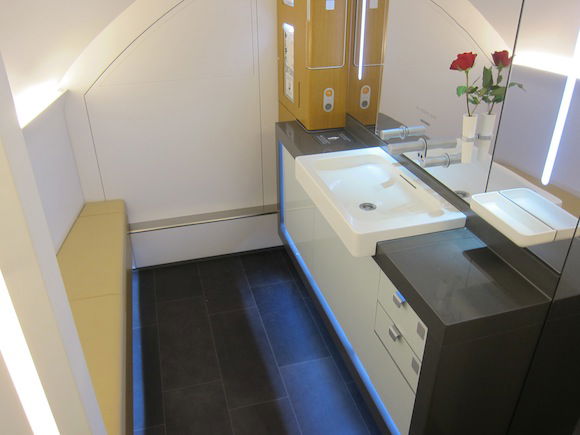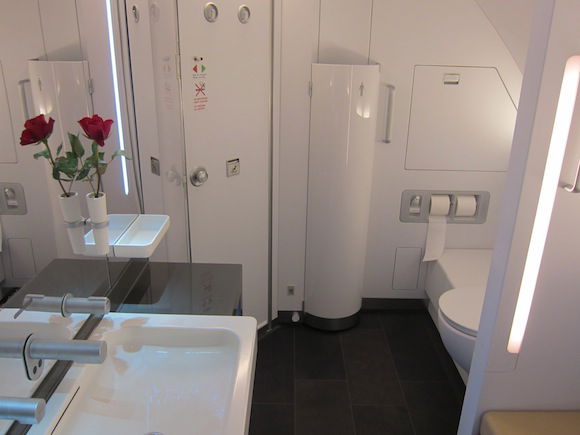 3. Thai A380 first class
Thai also has a really nice lavatory at the top of the upper deck of the A380. The slight downside is that they only have one, so there tends to be a bit of a queue unless you want to use it in the middle of the flight. Not only is there a toilet and sink, but there's even a love seat of sorts with a vanity mirror, which is pretty awesome.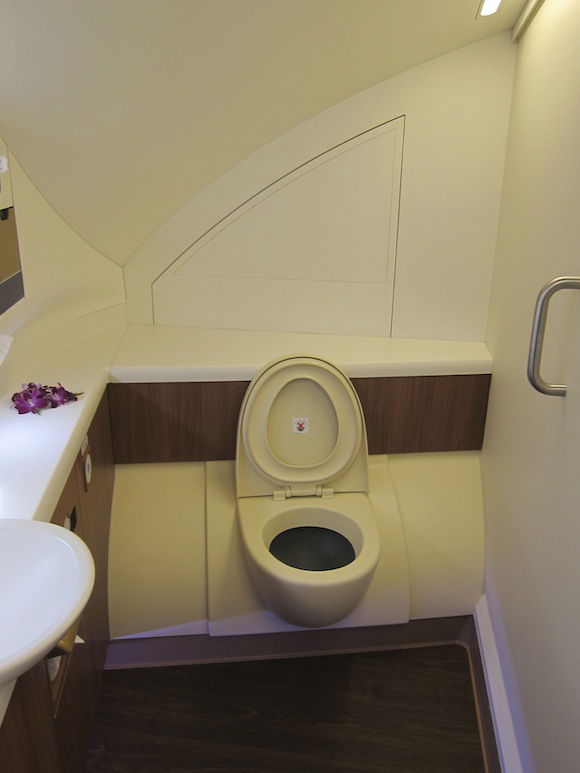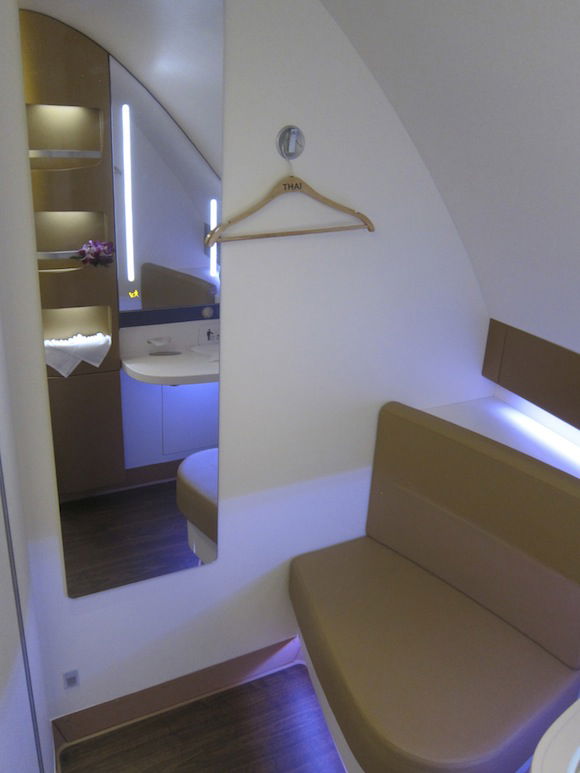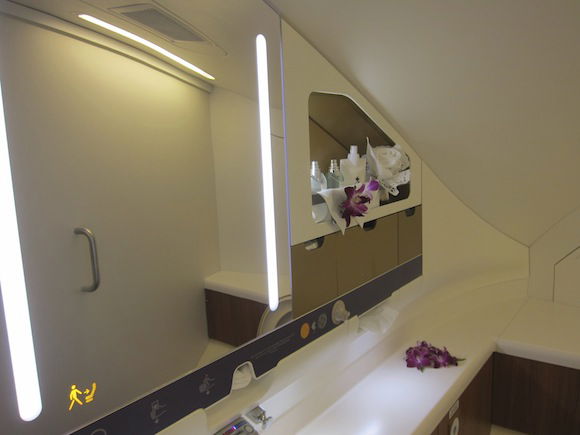 4. ANA 777-300ER first class
ANA's premium cabin lavatories on the refurbished 777-300ERs have bidet style toilets. Seriously, bidet style toilets on a plane — does it get any cooler than that?
There's also a practical fold down "plank" of sorts, which you can put down if you want to change clothes without stepping on the otherwise dirty bathroom floor.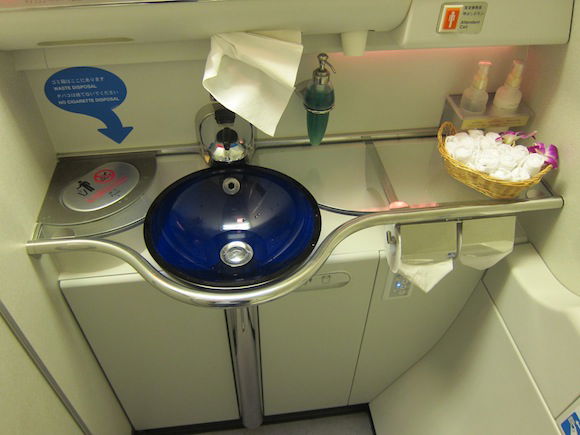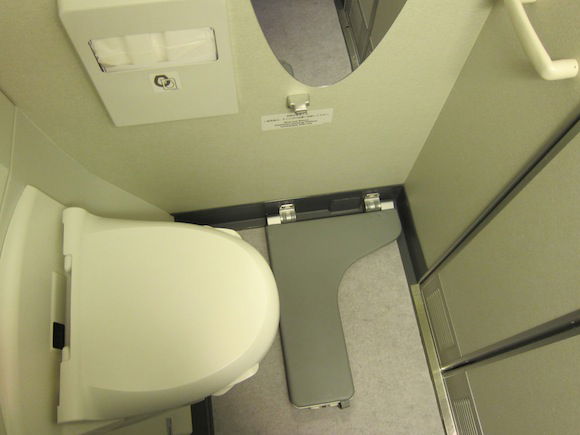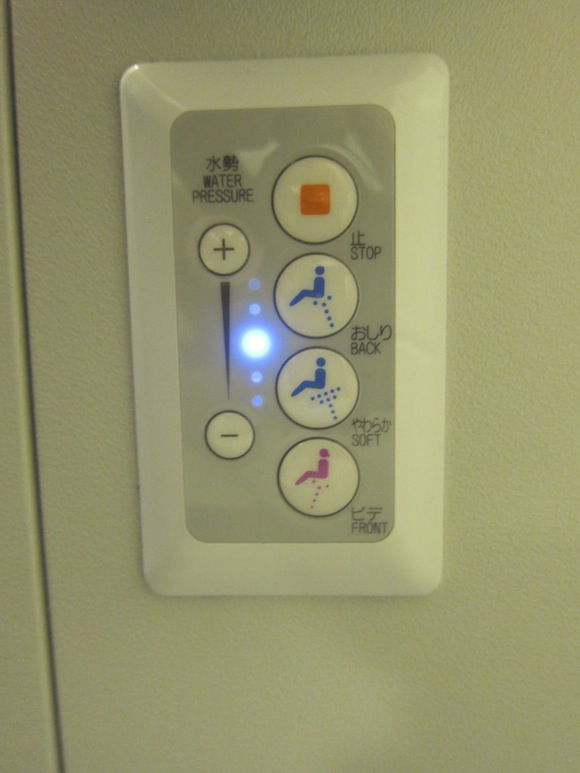 5. Cathay Pacific 747 first class
While perhaps not as extravagant as the other toilets, Cathay Pacific's two first class lavatories on the 747 are spacious and feature a "real" sink. Even some of the above lavatories don't feature nice sinks, while Cathay Pacific's have really good water pressure and stay on for a long time without having to push buttons.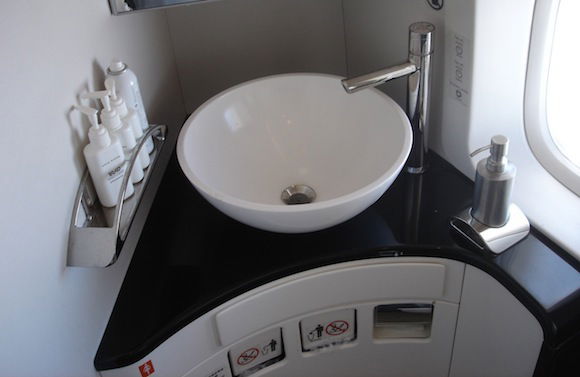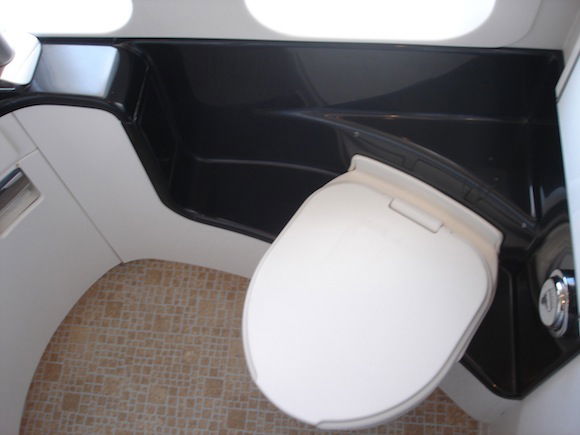 Anyway, those are a few of my favorite lavatories. Are there any others I haven't mentioned that you think should be on the list?