Thai Airways is continuing to put much of its fleet on sale, and it's not good news for those who like flying super jumbos, or those who like Thai Airways' first class.
I wrote a few weeks ago about many of the planes that Thai Airways put up for sale, including its entire 747 fleet. Well, the airline is now putting some A380s up for sale as well.
For sale: Thai Airways A380s, 747s, 777s, A340s
Thai Airways has listed several aircraft for sale online, inviting participation in the bidding process. The planes are all being sold "as is, where is," and include the following:
10 Boeing 747-400s, delivered between 1993 and 2003
Six Boeing 777-200s, delivered between 1996 and 1998
Six Boeing 777-300s, delivered between 1998 and 2000
Six Airbus A340-600s, delivered between 2005 and 2008
Three Airbus A340-500s, delivered between 2005 and 2007
Two Airbus A380-800s, delivered in 2013
Two Boeing 737-400s, delivered between 1992 and 1993
One Airbus A300-600, delivered in 1993
The 737s and A300 were listed online for quite a while, while the other planes have been added to the database in recent weeks.
For some context on these planes:
The 747-400s for sale make up Thai Airways' entire 747 fleet; they're available as of the second quarter of 2021
The two A380-800s for sale make up a third of Thai Airways' A380 fleet, as the airline has six of these planes; they're available as of the second quarter of 2021
The A340-600s for sale make up Thai Airways' entire A340 fleet; they're available as of the second quarter of 2021
The combined 12 777-200s and 777-300s make up Thai Airways' entire short haul 777 fleet, though the airline also has six Boeing 777-200ERs and 14 Boeing 777-300ERs, which are used for long haul flights; the airline also has a further three leased 777-300ERs on order, which could be delivered soon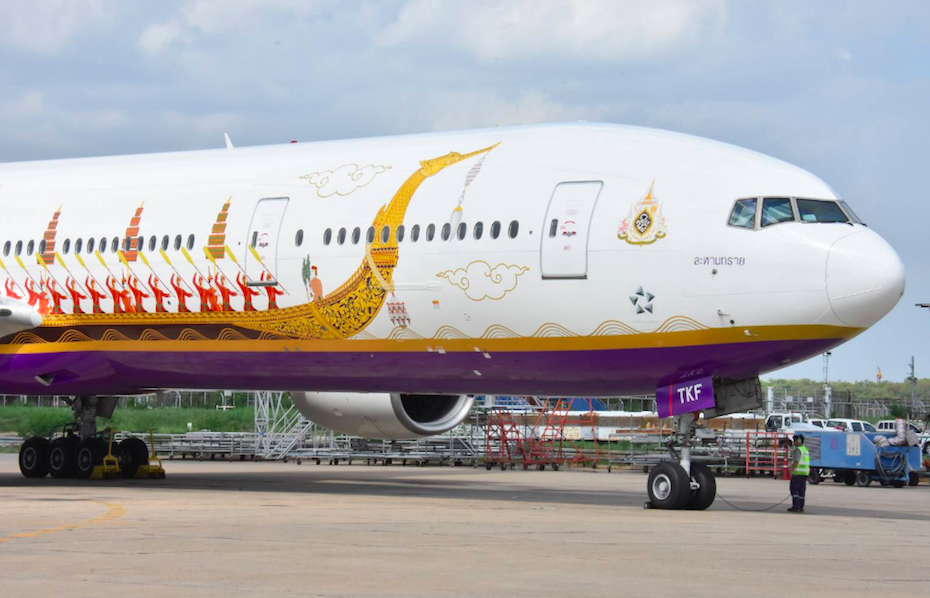 Thai Airways is trying to sell its Boeing 777-300s
The end of Thai Airways' 747 fleet?
During the pandemic we've seen several airlines expedite their retirement of the Boeing 747, including British Airways, Qantas, and Virgin Atlantic. At this point Thai Airways has one of the largest 747 passenger fleets in the world, and prior to the pandemic Thai Airways was planning to retire 747s by 2024.
Unfortunately the timeline of that has seemingly been pushed forward by four years:
In theory just because the airline is trying to sell 747s doesn't necessarily mean it will stop flying them for now, as the airline could be trying to see what it can get for them
The reality is that it's unlikely Thai Airways can fetch much for these planes (short of equity in Avatar Airlines), given the number of other 747s being taken out of service that are being scrapped
That being said, regardless of whether or not Thai Airways can sell these planes, it seems highly unlikely that the airline will keep flying them, given the capacity and fuel burn
I think it's safe to say that Thai Airways' 747s will never fly with passengers again.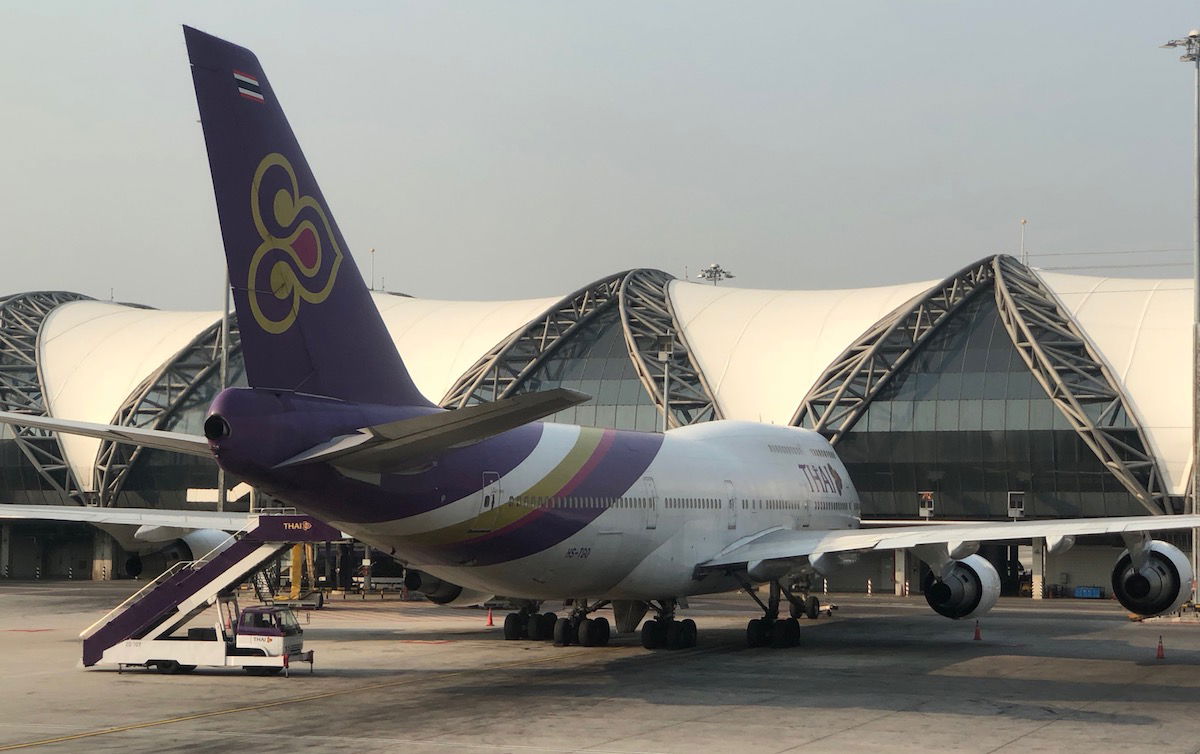 Thai Airways' 747-400
What happens to Thai Airways' A380 fleet?
The newest update is that Thai Airways has listed two of its Airbus A380s for sale. Unfortunately we've seen some airlines, including Air France and Lufthansa, retire their A380s early as a result of the pandemic. For other airlines, like Etihad, Qantas, and Qatar, the future of the A380 is in limbo.
I do find it curious that Thai Airways is trying to sell two of its six Airbus A380s:
If this reflects Thai Airways' intentions, it means the airline would just have a fleet of four A380s going forward, which seems especially small
While Thai likely should have never ordered A380s to begin with, it has become the "flagship" plane for the airline, and has been used in particular for routes to Frankfurt, London, and Tokyo
If the airline were left with just four A380s, that sure represents a tiny fleet
So for now we'll have to wait and see what happens with Thai Airways' A380 fleet. It seems like the airline is leaning towards keeping four of the six frames, though given the financial situation the airline is in, anything can change. I think it goes without saying that there's no secondhand market for these planes.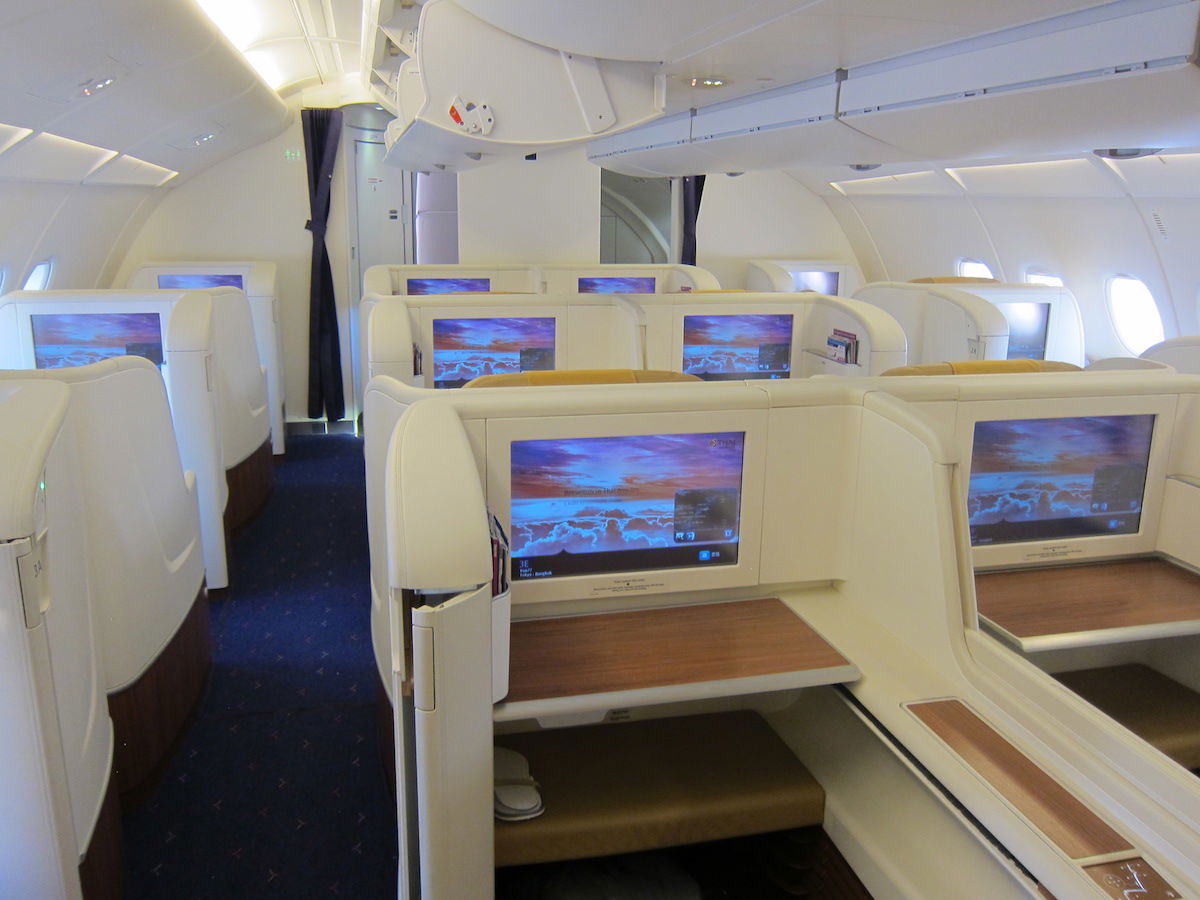 Thai Airways' A380 first class
What does this mean for Thai Airways first class?
These aircraft retirements also have implications for Thai Airways' first class:
Thai Airways has offered first class on its 10 747s and six A380s, so if all 747s and two A380s were retired, that would mean that only four A380s would maintain first class
With each A380 having 12 first class seats, that means the airline would have just 48 first class seats in its fleet
Given the current situation Thai Airways is in, I wouldn't be surprised to see the airline retire all of its A380s
Even if Thai Airways does continue flying A380s, I have to imagine at some point the cost of maintaining a first class lounge and dedicated services just isn't worth it anymore for only four planes, making me wonder if they might turn it into a "super business class," as we've seen at Malaysia Airlines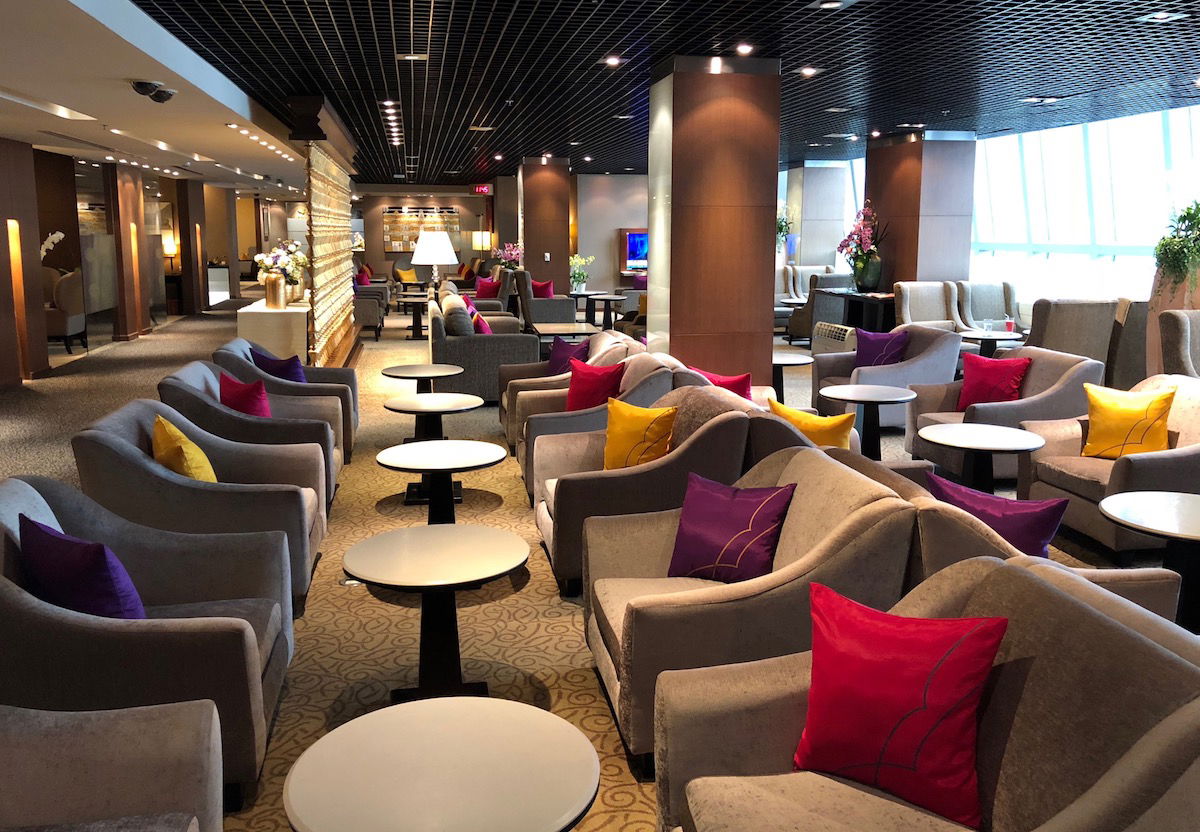 Thai Airways' first class lounge
I'll be curious to see how this plays out, but it sure would be sad if Thai Airways eliminates first class. In particular, I've always found Thai's first class in the nose of the 747 to be an especially charming experience (though at this point that's a thing of the past).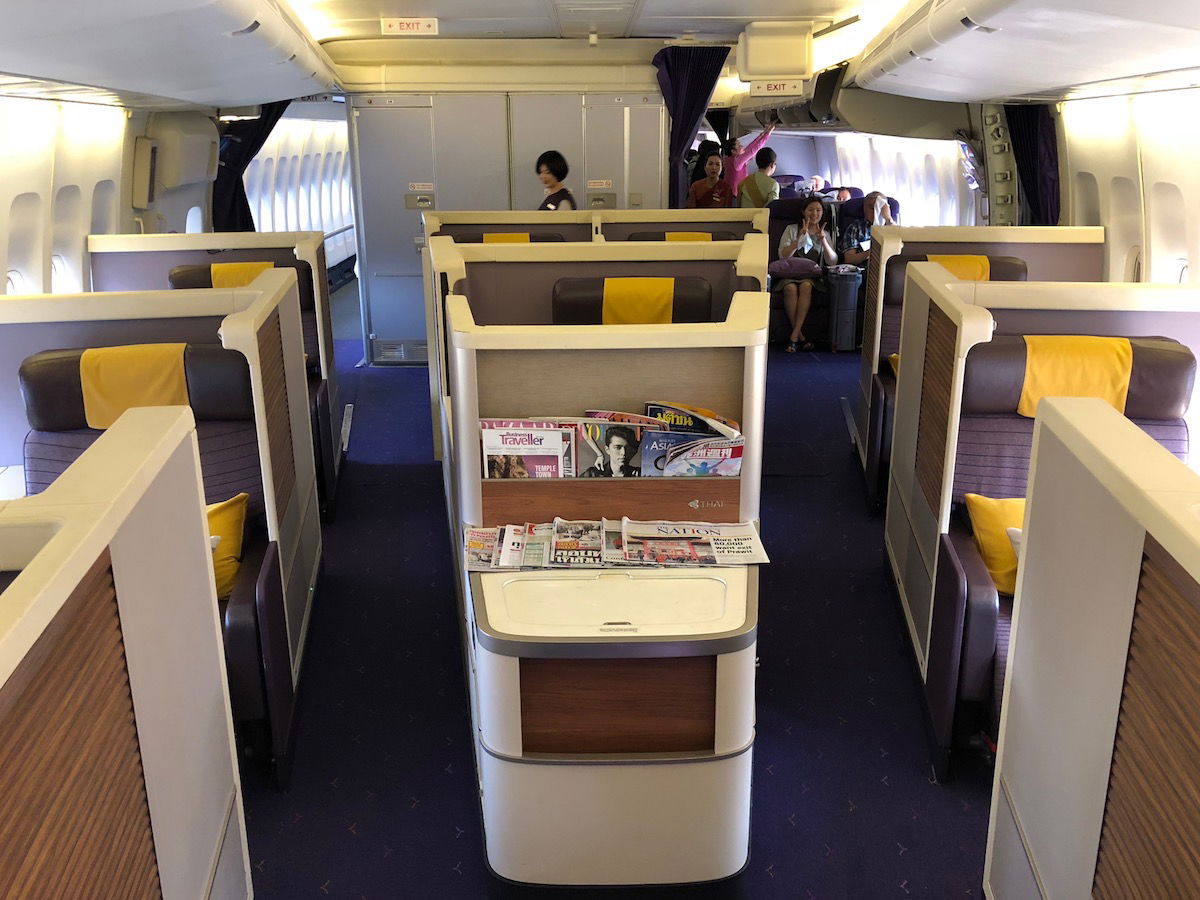 Thai Airways' lovely 747 first class
Thai Airways is currently reorganizing
Thai Airways has been in a bad financial situation since long before the pandemic, as it has been both unprofitable and in huge debt. The pandemic made the situation much worse.
In September Thai Airways entered bankruptcy in Thai court, and the company is now reorganizing. I would imagine that a major fleet simplification would be part of any reorganization process. It's expected that early next year we'll know exactly what that looks like, so we'll have to be patient.
We'll see if it actually gets to that point, though, given that the airline will run out of cash reserves any day now.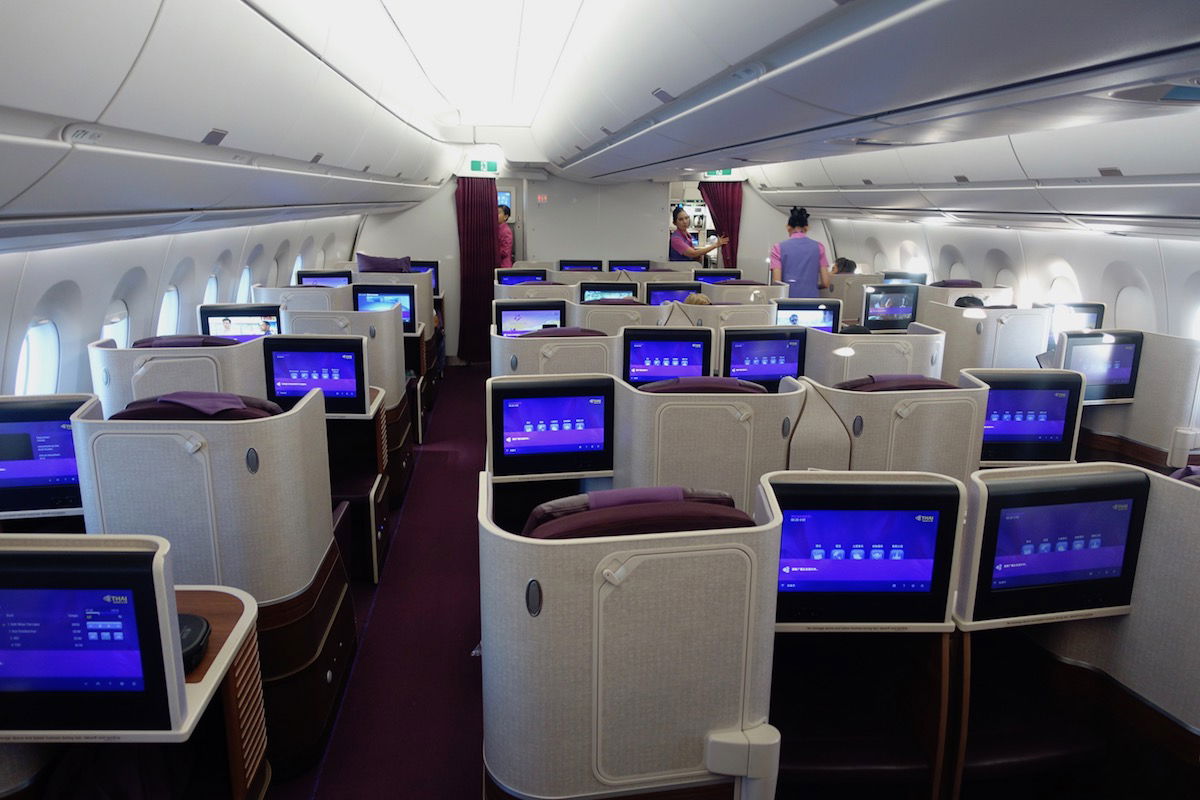 Thai Airways' A350 business class
Bottom line
Thai Airways is looking to sell much of its current fleet, including all 747s, a third of its A380s, and a good portion of 777s. It's unlikely Thai Airways will get much for these planes right now, given how many planes are on the secondhand market, and how little demand there is.
Rather this just seems to reflect Thai Airways' intentions to retire these planes, and for the purposes of the reorganization the airline is at least trying to sell them.
What do you make of Thai Airways' 747 and A380 plans?
(Tip of the hat to Rafi)