Oh Avatar Airlines…
First Avatar Airlines made British Airways an offer for its retired Boeing 747s, and now Avatar Airlines is making Thai Airways an offer for its Boeing 747 fleet that's in the process of being retired.
What is Avatar Airlines?
Avatar Airlines is a startup that has been trying to get off the ground since 1992. One thing is for sure — the airline has a unique business model.
Avatar Airlines plans to fly Boeing 747s domestically in all kinds of markets, operating as a low cost carrier. The airline plans to be a flying billboard, and the airline will even offer an annual membership where you pay a fee and then get unlimited flights bookable within 72 hours for just the cost of taxes and fees.

Avatar Airlines 747
Even though Avatar Airlines doesn't have any planes, the airline requested funding through the CARES Act, intended to provide up to $50 billion in support to struggling airlines.
Several weeks ago, Avatar Airlines made a proposal to British Airways. Avatar Airlines wanted British Airways' 26 Boeing 747-400s, and in exchange British Airways would own a 22% stake in Avatar Airlines, which would come in the form of 11 million preferred shares, which Avatar values at $165 million.
The deal would have gone beyond that, as Avatar Airlines said it would codeshare with British Airways, so that Avatar Airlines could provide British Airways with domestic connectivity.
For whatever reason, British Airways didn't seem to be interested, though that's not stopping Avatar Airlines…
Avatar Airlines wants Thai Airways' 747s
Thai Airways recently announced it will be retiring its 747s, and the airline is now trying to sell these planes. Well, Avatar Airlines has delivered a letter of intent to purchase Thai Airways' 10 Boeing 747-400s.
As Avatar Airlines CEO Barry Michaels describes this:
"We've developed a creative and considerable investment opportunity for Thai Airways to convert some of its unused and off-lease wide-body aircraft and potentially realize a far greater return than if the aircraft were simply liquidated for cash.

Our offer to Thai Airlines is part of a bigger partnership opportunity that we believe will not only accelerate Avatar's plans to start flying within 12-18 months, but also position Thai Airways for a codeshare entry into the U.S. market and a long-term relationship between our two companies."
For context, Thai Airways stopped flying to the US several years ago because the flights were losing too much money. But I guess Thai Airways' real problem was that it didn't have the support of Avatar Airlines. Also, Thai Airways is weeks from running out of cash and liquidating, but yeah, who needs cash for planes when you can instead get Avatar Airlines shares?
Unlike with the British Airways offer, the terms here aren't being disclosed. Since Thai Airways' 747 fleet is smaller, presumably Avatar isn't willing to offer Thai quite as much of its valuable stock.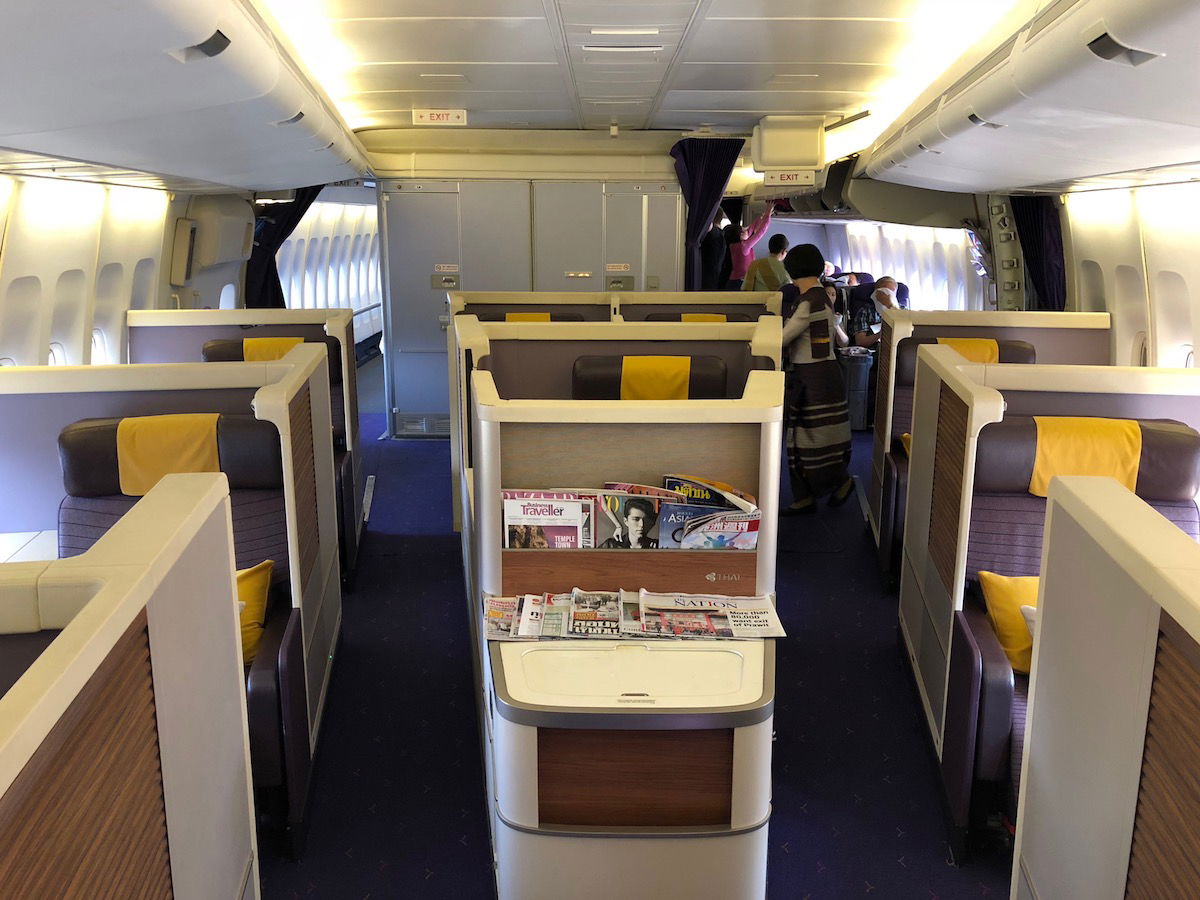 Avatar Airlines wants Thai Airways' 10 747s
Avatar Airlines is looking for investors
In case you're interested in investing in Avatar Airlines, the airline will be holding three free webinars in December, where you can learn why this is the ideal time to invest in Avatar Airlines.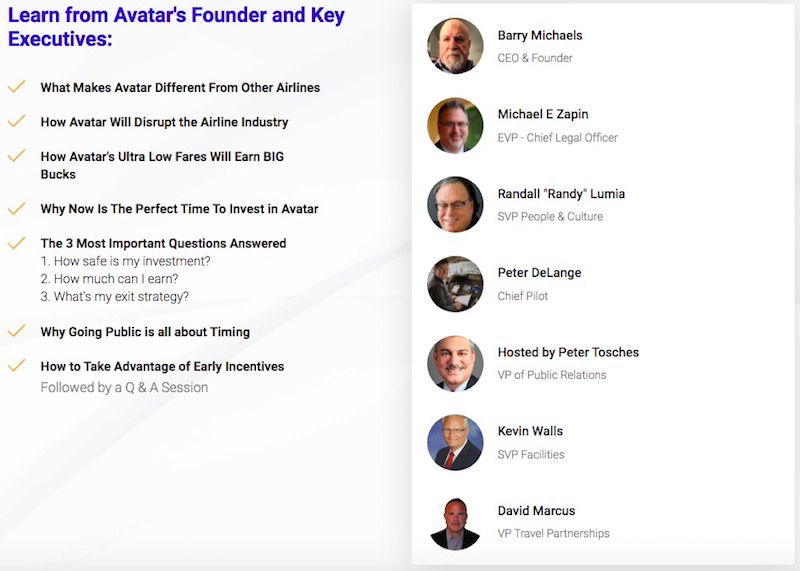 Ad for Avatar Airlines' webinars
Avatar Airlines even made a brief video explaining why this is the right time for the airline:
Avatar has issued a private placement memorandum to raise $300 million, by offering 20 million shares of Series A Convertible Preferred Stocks at an initial price of $15 per share.
The first 25 people willing to buy at least 5,000 shares can get a special "pre-takeoff" incentive from the airline.
Before anyone spends their money on this, please take a look at how the shareholders of BALTIA are doing.
I'm totally down for a webinar, though…
Bottom line
Avatar Airlines is the US airline startup nearly 30 years in the making that wants to operate 747s. The airline recently made an offer to British Airways for its 747s, but that didn't seem to go anywhere. Now Avatar Airlines wants to "buy" Thai Airways' 747s, presumably in the form of offering Thai Airways equity in Avatar.
The airline will be having three webinars in December for prospective investors. I'm thinking of maybe registering for one. Anyone else up for coordinating joining a webinar so we can ask all the hard-hitting questions?!