Thai Airways has spent much of the pandemic in bankruptcy protection and on the verge of liquidation. The airline has retired dozens of planes, including many Boeing 777s, Boeing 747s, Airbus A380s, and more. For that matter, the airline wasn't even in a good spot pre-pandemic.
Despite these challenges, Thai Airways is in the process of acquiring three new Boeing 777s, which even feature first class. Why? Well, if reports are to be believed, it's at least partly to ensure that the king can continue to fly first class when using the carrier's fleet for his private travels. Fortunately passengers will be able to enjoy this product as well, and we now have more details.
Thai Airways taking delivery of three new 777s
Thai Airways is in the process of taking delivery of three new Boeing 777-300ERs. Two of the planes (with registration codes HS-TTA and HS-TTB) just arrived in Bangkok (BKK) after flying nonstop from Paine Field (PAE). The third jet has the registration code HS-TTC, but is still performing test flights with Boeing in Washington.
Thai Airways had committed to leasing these planes back in 2018. Now, I can't help but wonder why Thai Airways decided in 2018 it made sense to lease three more 777s:
The airline was already a financial mess
The airline already had a ridiculously varied long haul fleet; Thai Airways' approach to fleet planning is kind of like someone trying to design a free dinner from Costco samples (except I doubt Thai Airways was getting as good of a deal)
It's suggested that the logic for this order to begin with was that Thai King Maha Vajiralongkorn flies Thai Airways when he wants to go to Europe, but none of Thai Airways' current 777s feature first class. So this order was apparently at least partly placed so that the king could fly more comfortably on 777s with first class.
Thai Airways will fly new 777s with first class to London
Thai Airways has officially confirmed the first route to get these new planes. As of April 27, 2022, Thai Airways will fly the new Boeing 777-300ERs between Bangkok (BKK) and London (LHR). Specifically, the planes will operate the following frequency:
TG910 Bangkok to London departing 12:55AM arriving 7:15AM
TG911 London to Bangkok departing 12:30PM arriving 6:00AM (+1 day)
This is one of Thai Airways' flagship routes, and it covers a distance of 5,958 miles in each direction. It's blocked at 12hr20min westbound and 11hr30min eastbound.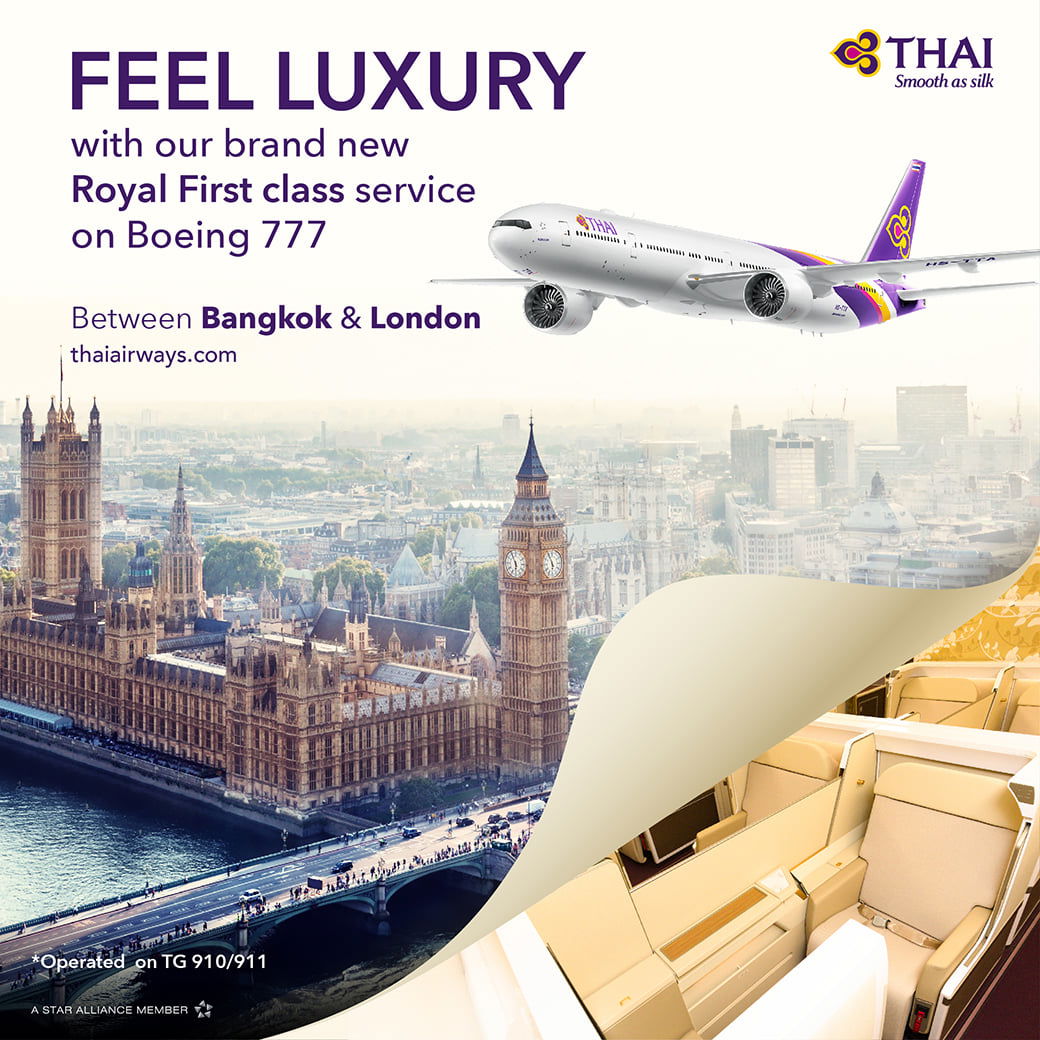 What are Thai Airways' new 777 interiors like?
One big question up until now has been how Thai Airways will configure these newly delivered Boeing 777-300ERs. For context:
The airline last took delivery of a 777-300ER in 2015, and a lot has advanced with premium cabin airline seats in seven years
With Thai Airways retiring all of its 747s and A380s, the airline currently no longer offers a first class product; one has to wonder about the economics of offering first class with such a small footprint
This can't help but make me think back fondly to Thai Airways' old 777-300ER first class, back when the airline leased these planes from Jet Airways (RIP to everything about this)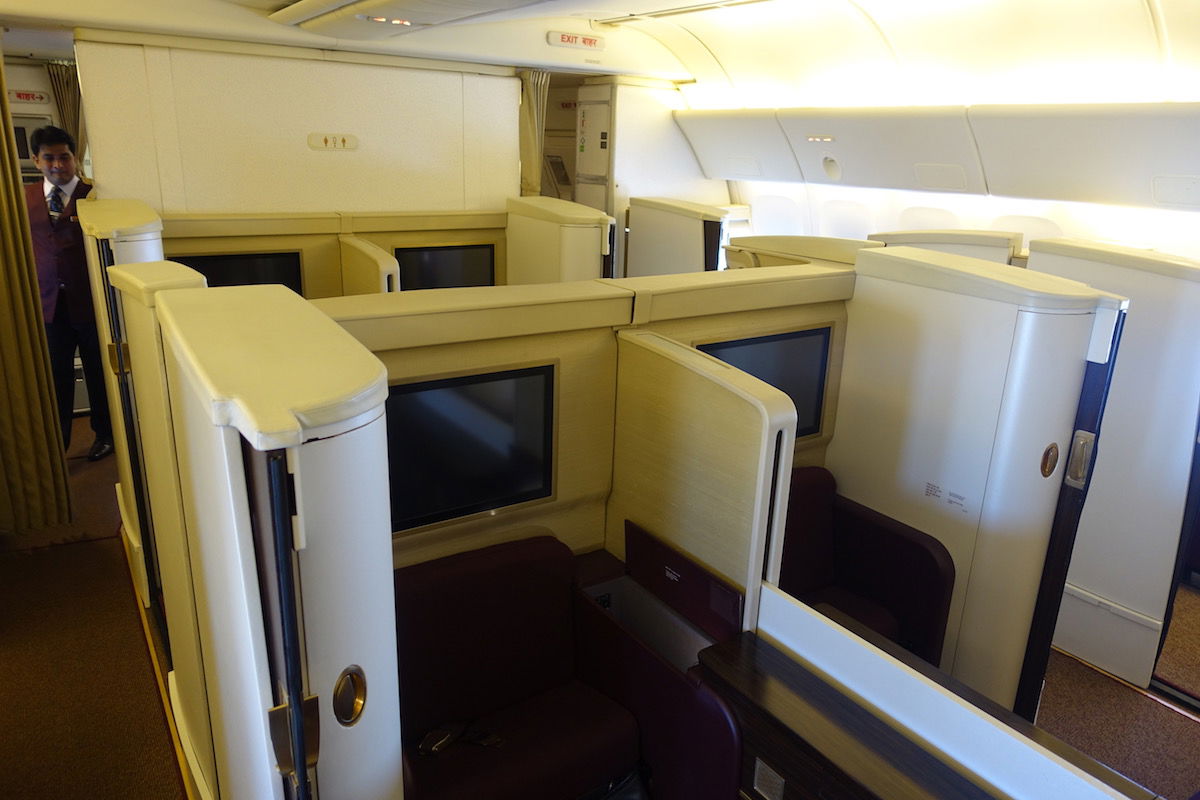 Well, we now have a sense of what to expect on these planes, according to the Outsider's Aviation Facebook group. Thai Airways' new Boeing 777-300ERs each feature a total of 303 seats, including:
Eight Royal First (first class) seats, which will be the Collins Aerospace Elite seats
40 Royal Silk (business class) seats, which will be the STELIA Aerospace SOLSTYS III seats
255 economy class seats, which will be the Safran and Zodiac Aerospace seats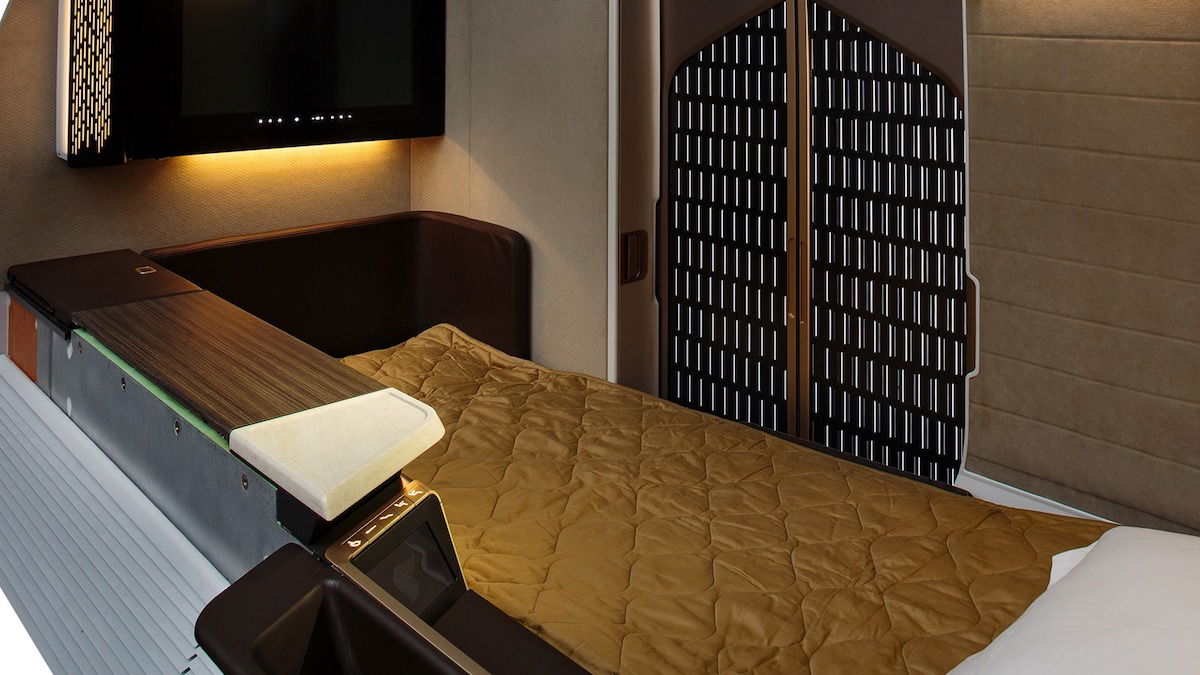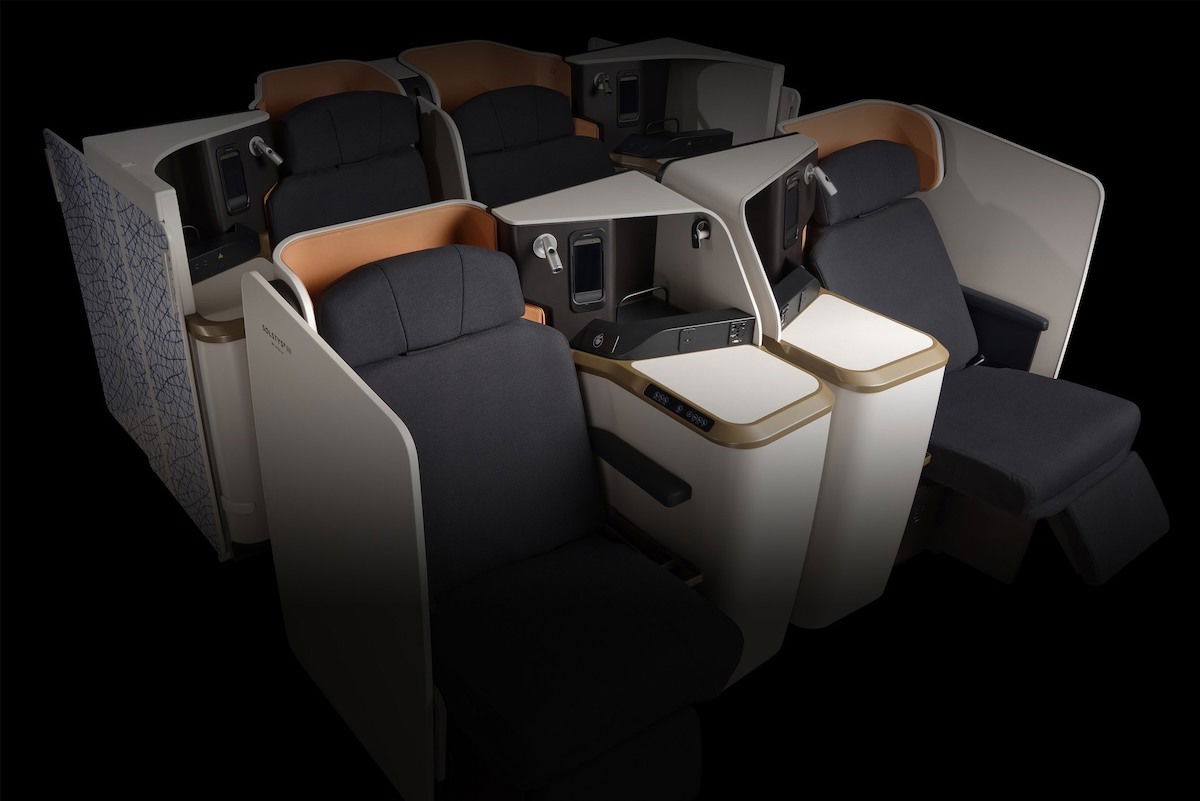 I don't think there's anything groundbreaking here, but these look like good products. The first class looks very similar to Oman Air's Boeing 787-9 first class, while the business class is a pretty standard staggered product that you'll find on many airlines, including Turkish Airlines and Singapore Airlines.
I've always enjoyed Thai Airways' first class, and look forward to giving this product a try at some point…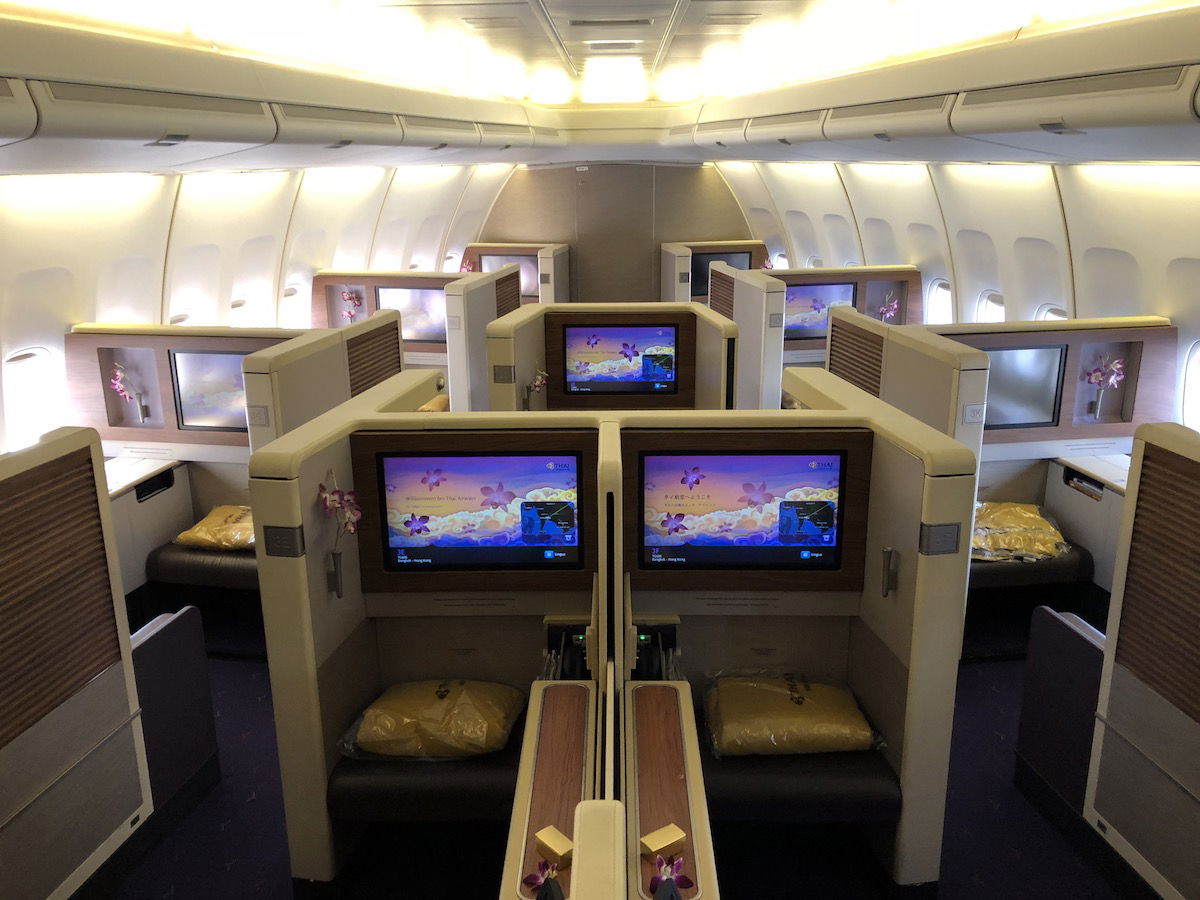 Bottom line
Thai Airways has just taken delivery of two of its three newly leased Boeing 777s, which just arrived in Bangkok. These planes were initially ordered by the airline back in 2018, and it was a weird order to begin with, given Thai Airways' overall fleet plans. Thai Airways plans to fly these 777s daily to London Heathrow as of late April 2022.
These planes feature 303 seats, including eight first class seats and 40 business class seats. While neither product looks cutting edge, it's still nice to see Thai Airways keep a first class product around (not from a profitability standpoint, but from a redeeming miles standpoint, of course). 😉 I'm curious what's going to happen with Thai Airways' first class lounge in Bangkok, because surely it can't make sense to keep it around for a single daily flight.
What do you make of Thai Airways' new 777s?