---
After landing in terminal 1 I needed to make my way over to terminal 2, which is where JAL flies out of. First I had to clear transit security, for which there's not usually a long queue, though this morning it was close to 30 minutes. The good news is that I got a signal for the airport's free Wi-Fi, so was at least able to start to get caught up on my iPhone.
The only odd part was that the guy behind me in line asked if he could use my iPhone to check his email. I'm sorry, I try to be helpful when I can, but that's just taking it one step too far, in my opinion.
Once through security I took the tunnel to the far end of the terminal, where I hopped on a bus to terminal 2. The bus only runs every 30 minutes so I lucked out in terms of the timing since I only had to wait about 10 minutes.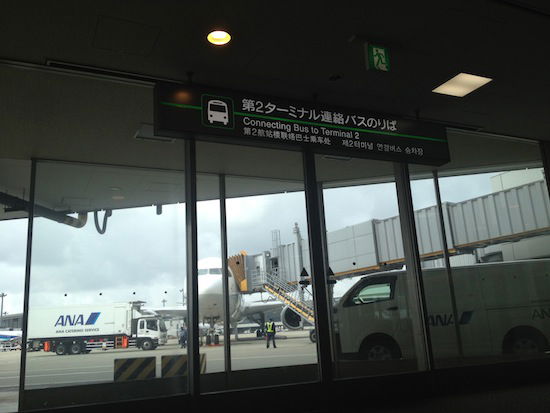 Bus transfer point
Once in terminal 2 I headed over to the JAL transit desk to get my boarding passes.
Usually printing boarding passes takes a minute, though in this instance the agent had a confused look on her face, communicated with the other agent in Japanese, and then made a phone call. In my experience the Japanese service culture is typically such that they won't tell you there might be a problem unless they are positive there is, so I took the first step and asked if there was a problem with my ticket. In a very unconvincing way she responded with "nooo."
I stood there for another 10 minutes or so, at which point she finally managed to print my boarding passes. Whew.
I headed over to the Japan Airlines first class lounge, which I also visited several years ago, so you can read my previous review here. That review is much more detailed, as I had a lot more time to enjoy the lounge then.
Neither ANA nor JAL have any spectacular lounges, in my opinion, though this one is about as good as they get. The thing to keep in mind is that OneWorld Emerald members get access to the lounge even if they're not traveling in first class, so they tend to get pretty crowded. Still, I was most interested in catching up on email for an hour while waiting for my connecting flight, so a stable internet connection was all I could ask for.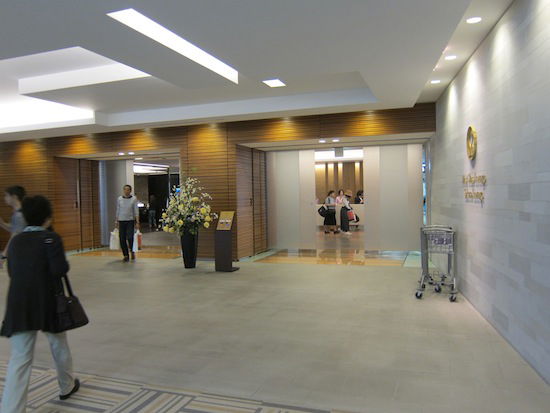 JAL lounge entrance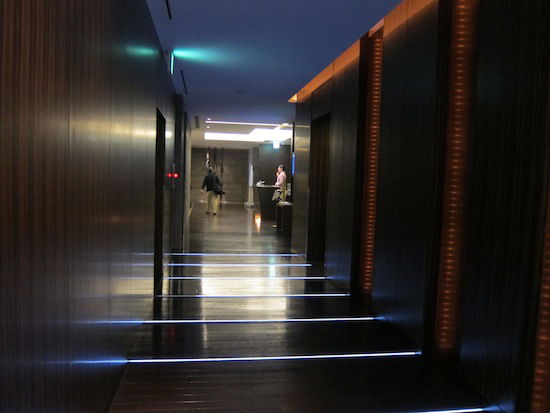 JAL lounge entrance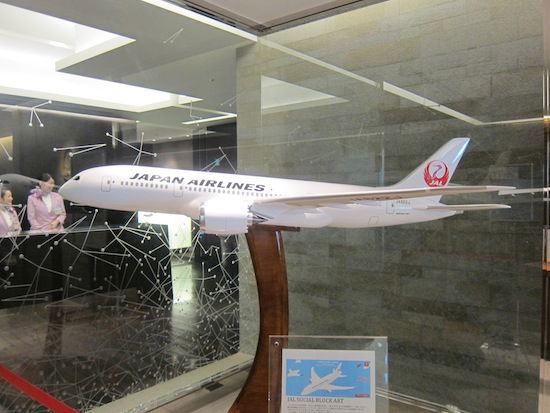 787 model by entrance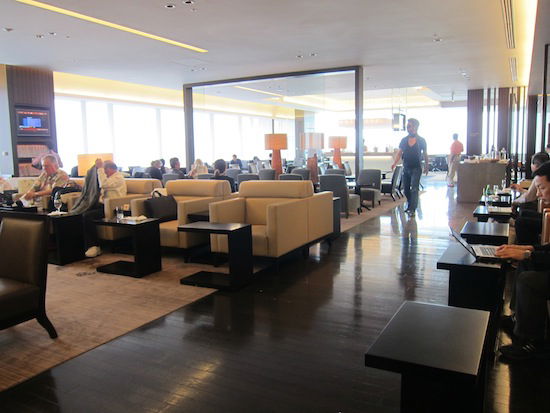 JAL first class lounge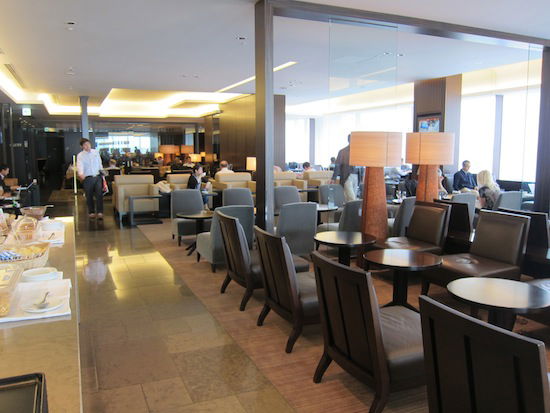 JAL first class lounge
The lounge does have a decent buffet, a bit better than what ANA offers, though I can't say I paid much attention to it aside from snapping a few pictures.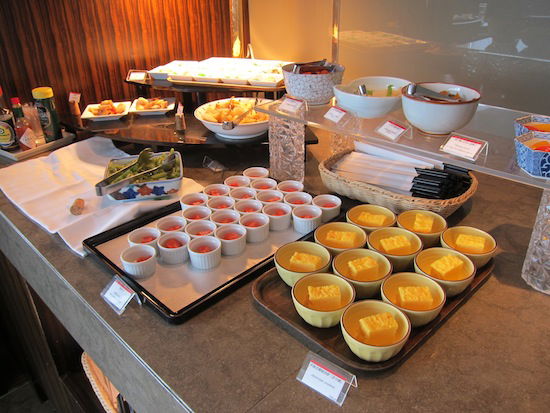 Buffet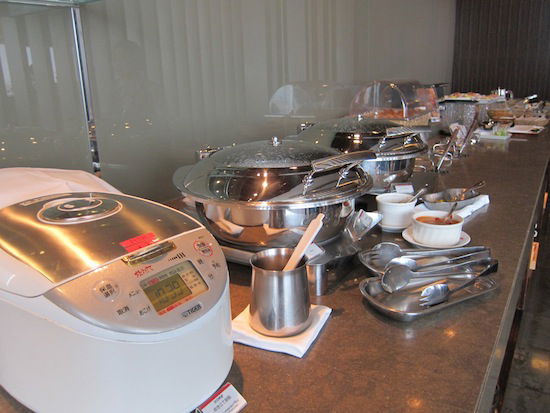 Buffet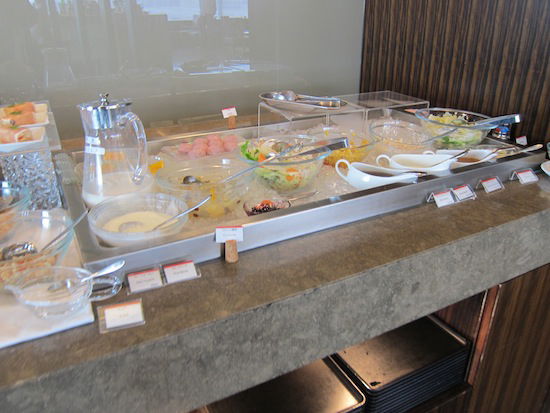 Buffet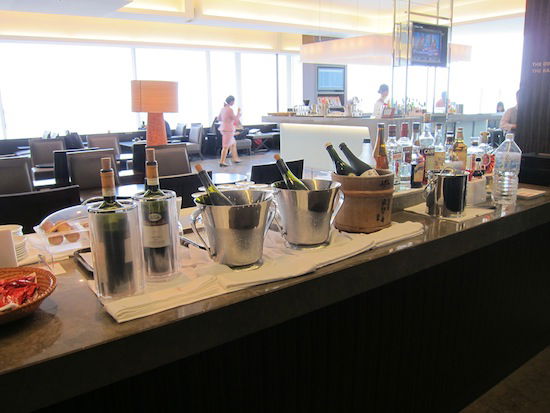 Buffet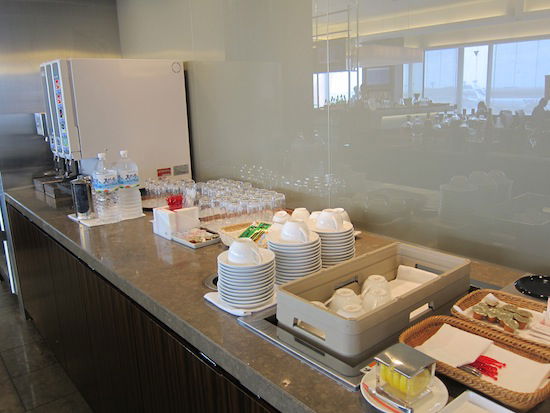 Buffet
At 10:45AM I left for the gate, which was only a few minutes away, for a 10:50AM boarding time.