Singapore has to be one of the most fascinating places on earth. I've visited close to a dozen times, though for the life of me can't answer "what's Singapore like?" when asked by friends.
I think the simplest answer is "Asia light." If you're making your first trip to Asia I'd say Singapore is a great introduction, along with Hong Kong, both of which are pretty "mild" cities.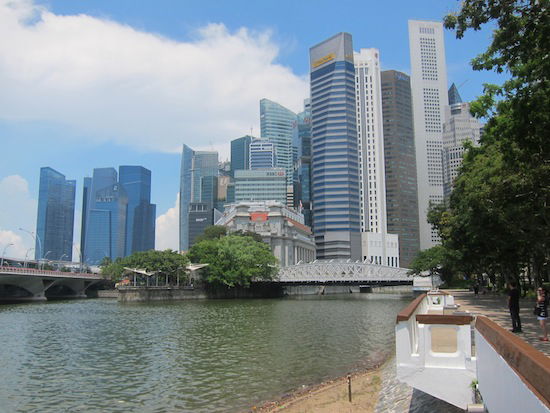 But the thing that makes Singapore so interesting is that it lacks a vibe, in my opinion. Perhaps it's a function of it not having a single culture, or maybe it's a function of everything being so damn well organized that it's almost like a big theme park.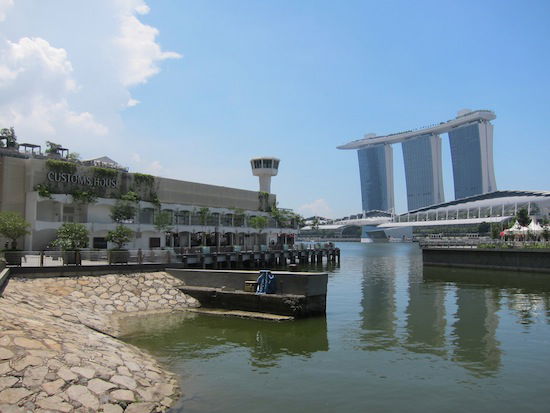 From the perspective of a visitor, Singapore is a utopia of sorts. It's probably the cleanest city in the world and has virtually no (visible) crime. Public transportation is great, there's very little traffic, and it's easy to get around speaking English. Their biggest concerns are chewing gum, jaywalking, and oral sex (though perhaps that was recently legalized? I wouldn't know), all of which are nice "problems" to have.
But I've never really seen where the locals hang out in large numbers, until last night, when I met a friend for dinner in Little India. Now, I've been to both Little India and Chinatown before, though in neither case were they bustling.
Well, that all changed on Sunday night. Apparently a lot of the Indian workers on permits work six days a week, and Sunday nights they're all out and about. And they sure were! In this case I felt like I was in Delhi and not Singapore, which is a welcome change of pace for a city that otherwise seems dead.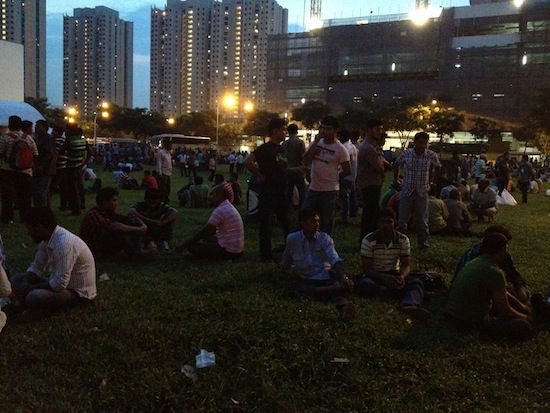 Now I'll go back to my second favorite activity in Singapore…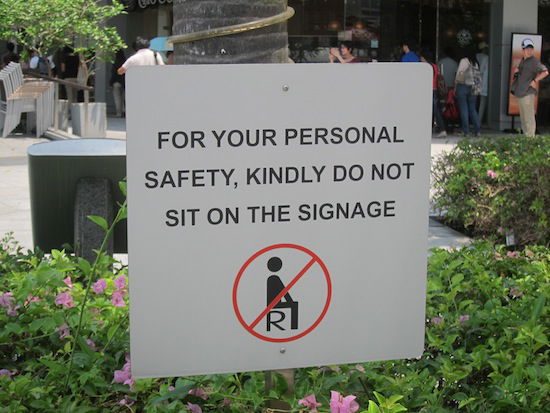 One day I hope to figure Singapore out. Meh, who am I kidding?