---
As Ben mentioned, my cousin Heather and I were flying separately to meet him in Madrid. She'd never flown international first, so after great deliberation I redeemed an expiring British Airways Travel Together Ticket for first class flights Austin > London > Madrid.
As non-British Airways flights can't be added to awards using the companion certificate, we had to organize separate tickets to Austin. For me this meant connecting in Dallas, where the new Flagship Dining lounge was having a soft opening.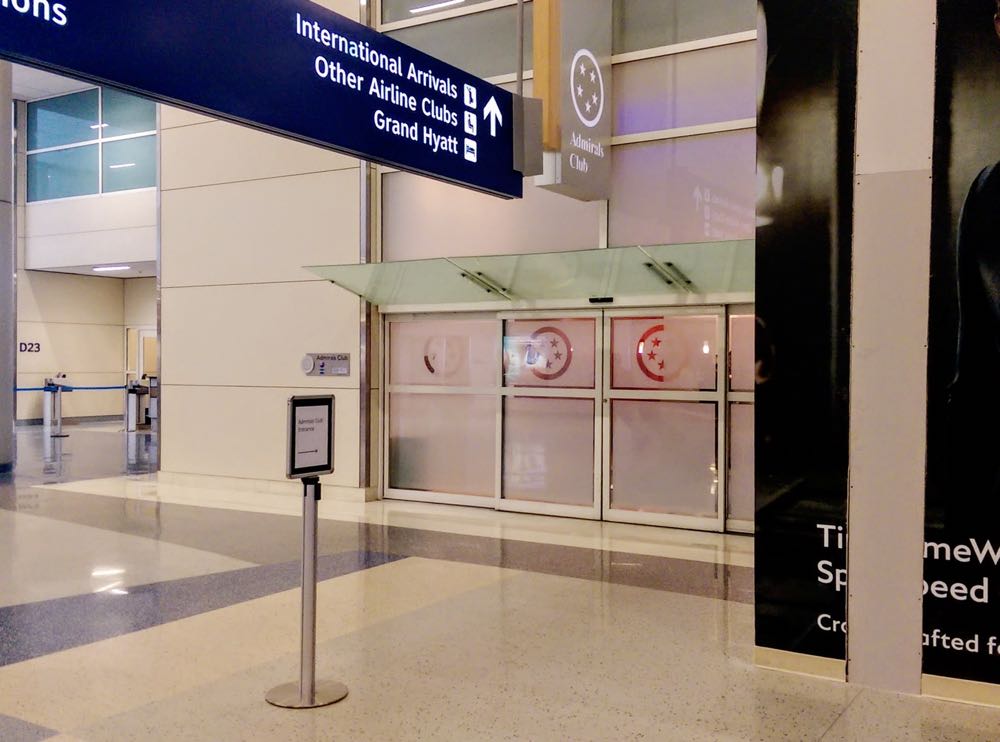 Entrance to Terminal D Admirals Club
The Flagship Lounge is located inside the Terminal D Admirals Club, and provides access to the following:
Invited guests include passengers on eligible international itineraries (traveling to/from Europe, Asia, Central and South America and Mexico City) who are either:

Traveling in First Class on American Airlines or oneworld®marketed and operated flights, or
AAdvantage® Executive Platinum or oneworld® Emerald members traveling in any cabin
Given the access rules, it was a bit of a grey area as to whether or not I'd be granted access:
I was connecting to a same-day international first class flight on a oneworld carrier
But the relevant flight was on a separate itinerary
But oneworld is typically good about looking at your full travel day, even if they are separate records
So I figured it was maybe a 50% chance, but that I might as well try. As a back up plan, I had a couple options available to me in Dallas, between the Admiral's Club and Centurion Lounge, thanks to one of my premium credit cards with lounge access. Shockingly, as soon as I explained that I was connecting to the BA flight out of Austin, the agent agreed I should have access and presented me with an invitation to the Flagship Lounge: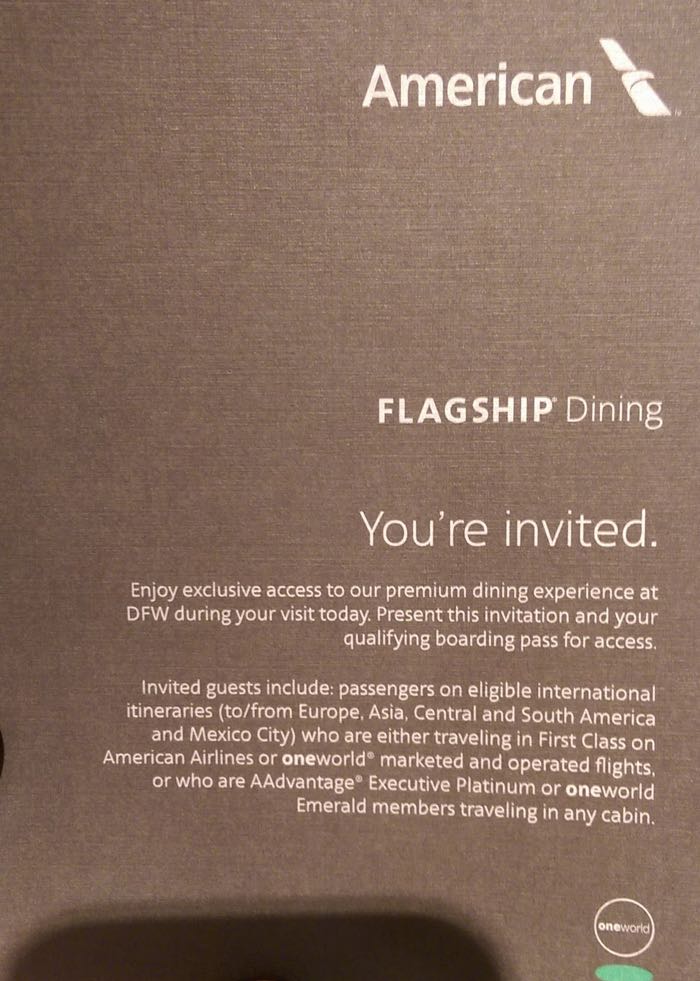 Flagship dining invitation
The Flagship Dining area is located in the old smoking lounge, just behind the elevators on the 5th floor.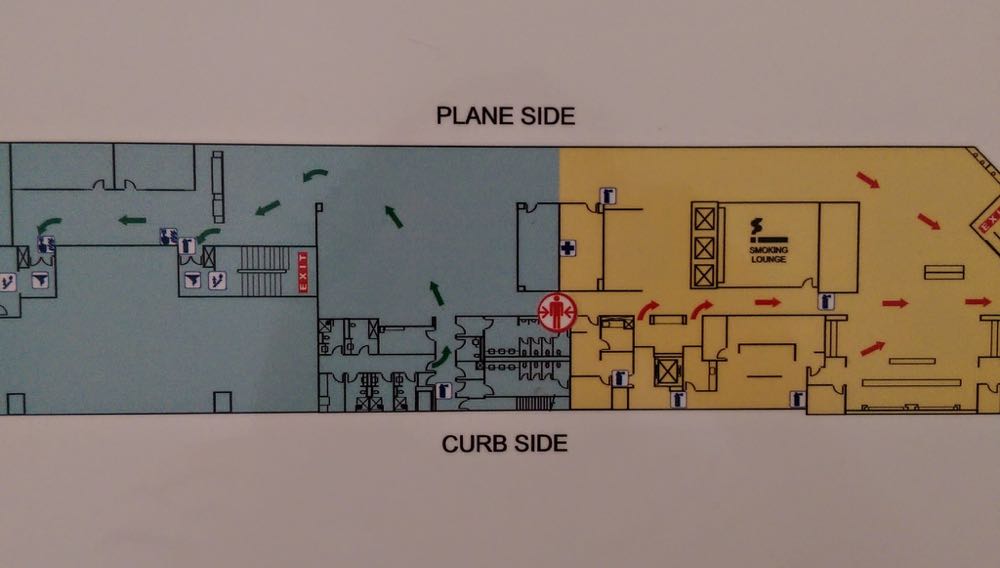 Terminal D Admirals Club schematic
After turning left (and left again) down the hallway I was met by a supervisor, who was taking invitations and checking boarding passes at the entrance to the Flagship area.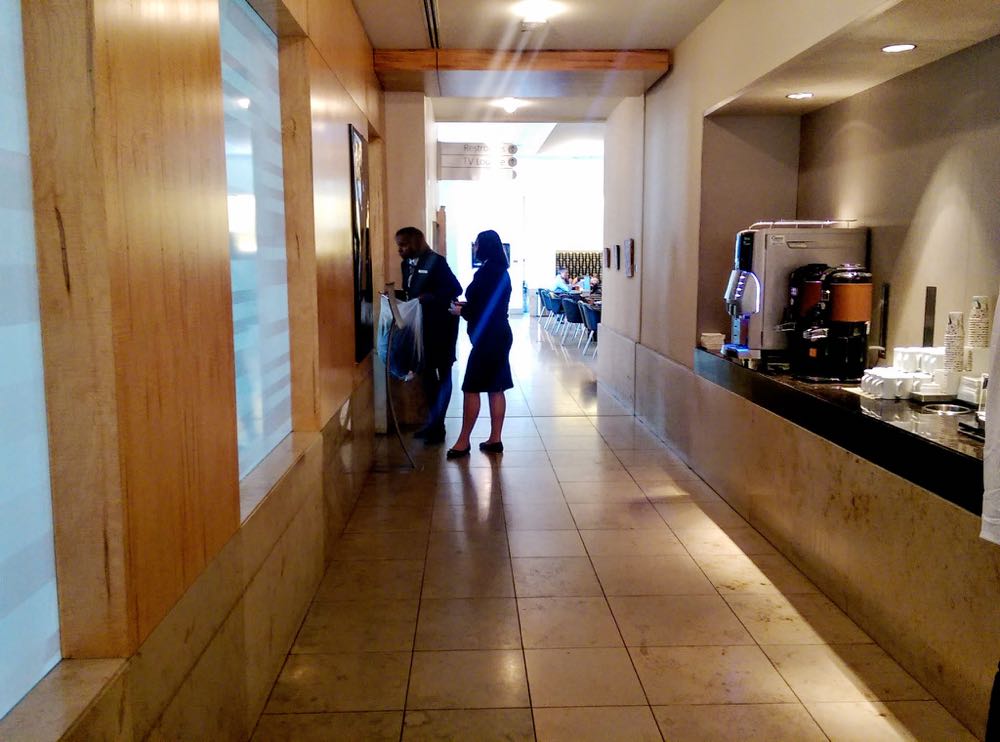 Entrance to DFW Flagship dining area
The space is very very small, with fewer than a dozen tables. Here's a panorama shot taken from the corner to give you a sense of just how big the lounge isn't:


DFW Flagship dining area
However, the emphasis here is truly on dining. The chairs aren't terribly comfortable (I mean, they're just lovely for dining chairs, but probably not a good place to sit for hours), and the outlets are limited to the side walls.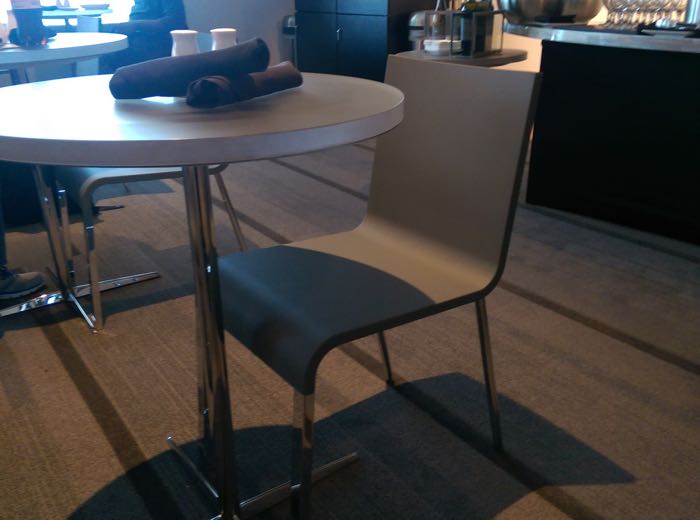 DFW Flagship dining area
There was a coffee station, along with a selection of water, juice, beer, wine, and champagne. The attendants were happy to fetch mixed drinks from the main bar as well.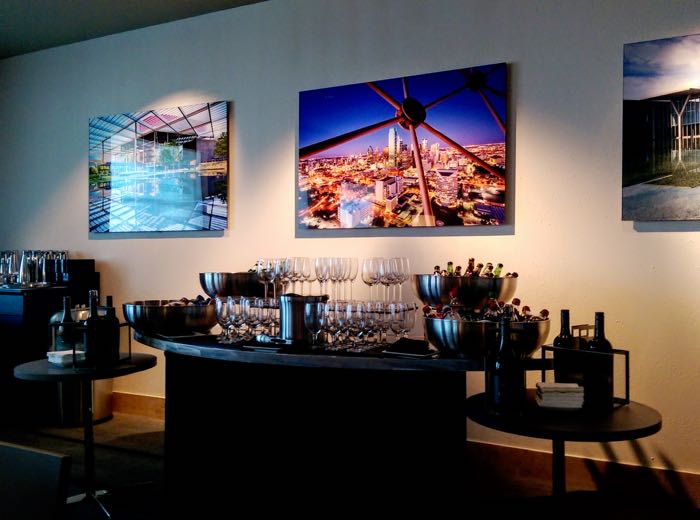 DFW Flagship dining area
I was there during lunch, so the selection was quite different than when Hans visited the Flagship Dining for breakfast earlier that day.
There was a tower with hummus, and crudités: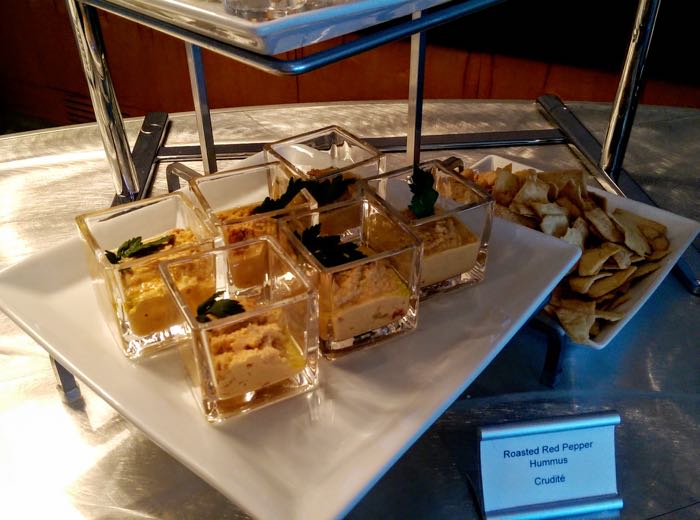 DFW Flagship dining area canapés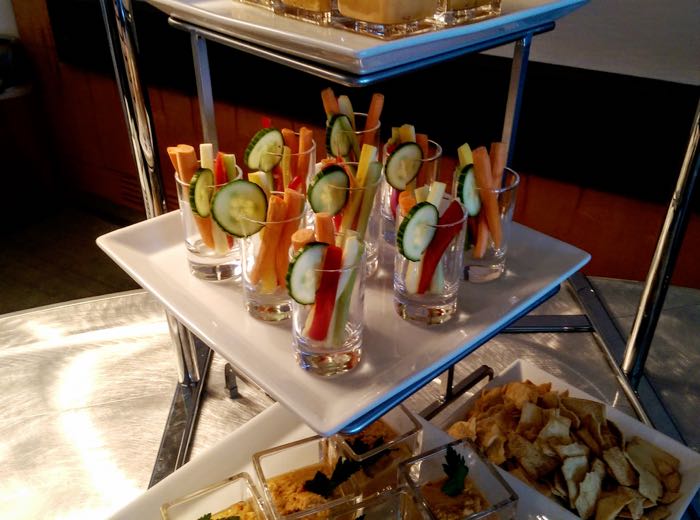 DFW Flagship dining area canapés
Followed by a selection of salads: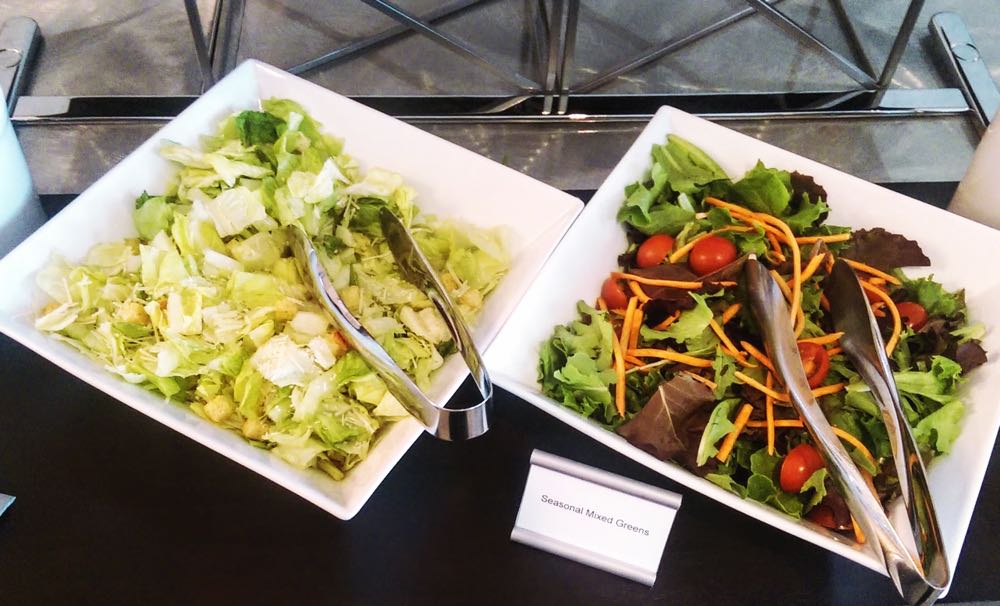 DFW Flagship dining area salads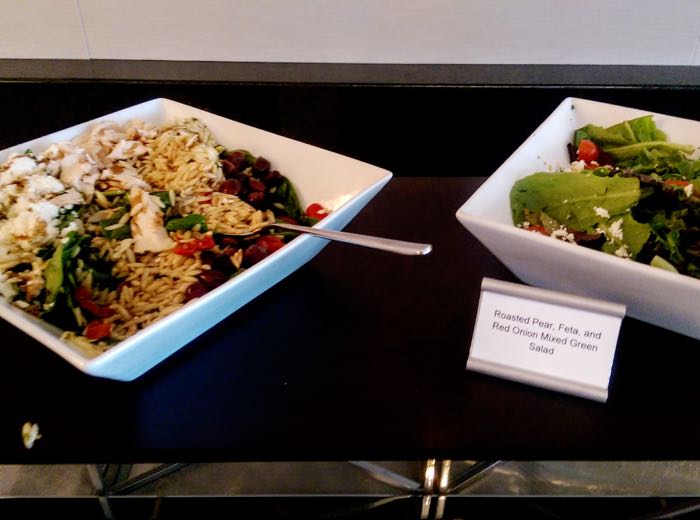 DFW Flagship dining area salads
And a choice of two different hot soups: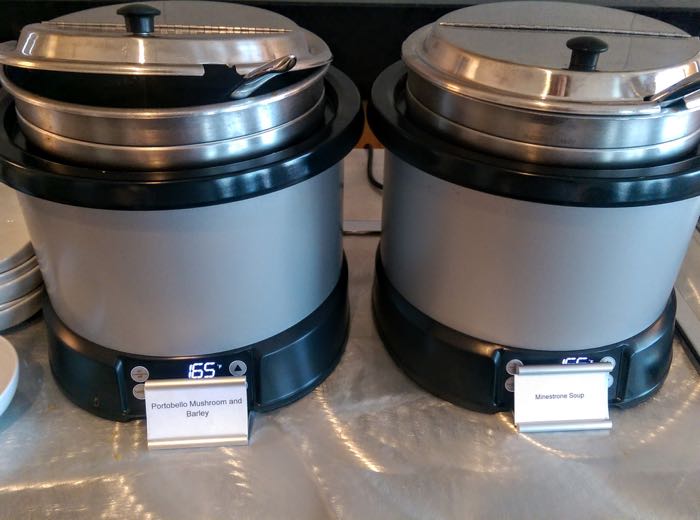 DFW Flagship dining area soups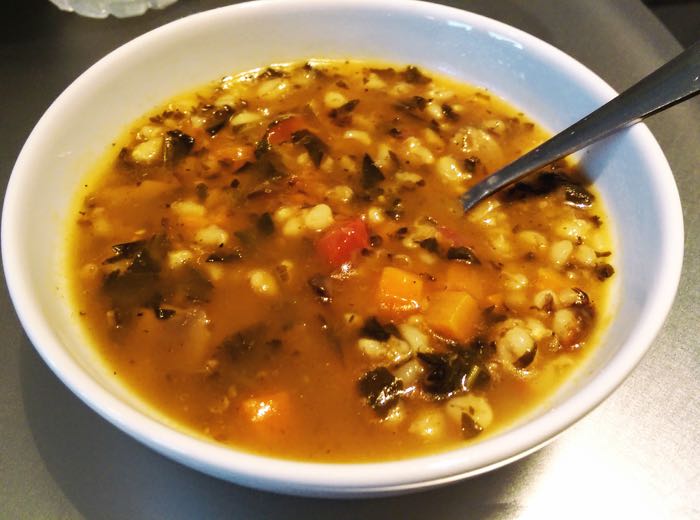 DFW Flagship dining area barley soup
Then a selection of rolls, olives, meats, and cheeses: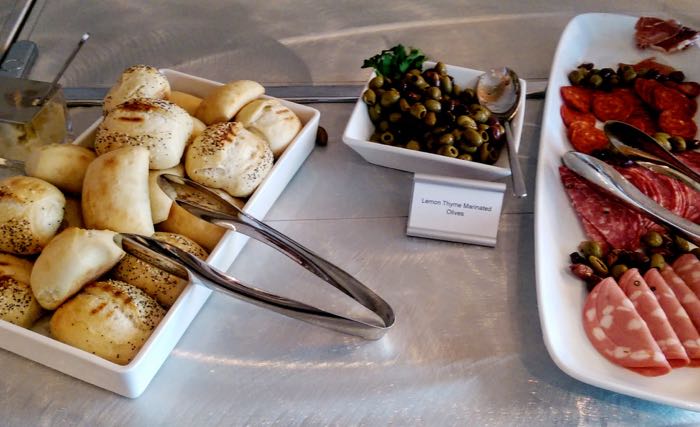 DFW Flagship dining area buffet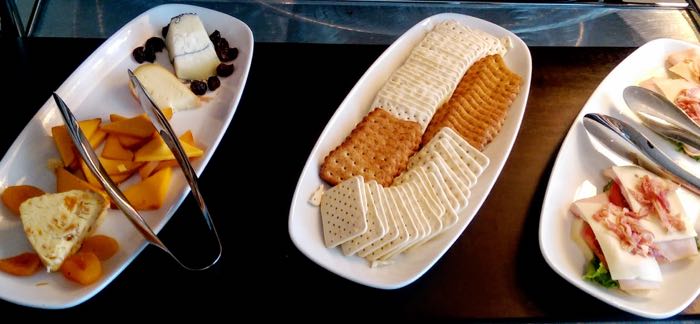 DFW Flagship dining area buffet
And a small selection of desserts, consisting of mini-cheesecakes or fresh berries: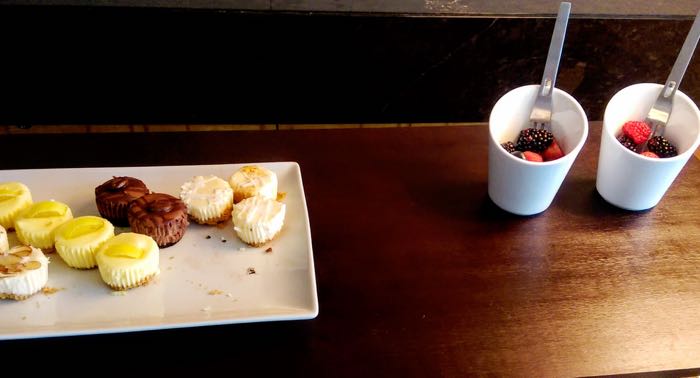 DFW Flagship dining area dessert
The overall quality was fine. Not as good as the nearby American Express Centurion Lounge, or really even the Flagship Lounge in New York, but certainly a step up from the typical Admirals Club offerings.
However, it's a minor miracle that I was able to grab some photos without people. During the two hours I was there the lounge had 15+ passengers and 3-5 staff members at nearly all times. Given the number of Executive Platinums in Dallas I can't imagine this area will ever be anything other than packed, and in chatting with the Food & Beverage Manager she seemed to agree.
Apparently there are plans/aspirations to open a full Flagship Lounge in the next two years, but in the meantime they wanted to be able to offer at least something to premium passengers.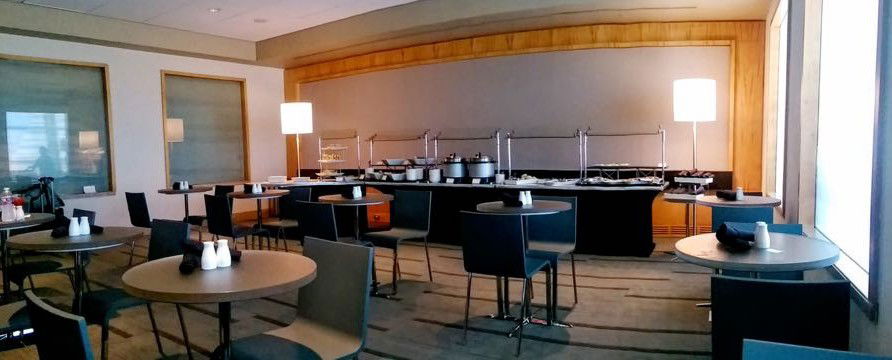 DFW Flagship dining area
So this probably fits the bill as an interim solution, and it's always nice to have options. But I probably won't go out of my way to visit the Flagship Dining area, personally.
Who else has been to Dallas Flagship Dining? What did you think?