---
One of the great perks of this gig is that we can work from anywhere. And one of the negatives is that sometimes, we have to work from anywhere. Our Monday in Madrid happened to be "one of those times," so Ben and I quickly became lame travel companions who wouldn't be able to do anything fun for at least a few hours. My cousin Heather ventured out on her own, and offered to put together her thoughts on visiting Toledo, a smallish city just outside of Madrid.

While I love traveling with Tiffany, I have to remember that it's not all fun and games because (obviously) she has a job to do. Constant reminders of this include breezing past her while navigating a foreign airport as she abruptly stops to collect information for readers along our path, anxiously ogling the food and cocktail spread in a lounge while she walks around snapping photos before I am permitted to pounce, patiently waiting outside in the hotel hallway while she documents our pending experience, and answering a dozen or more of my questions along the way.
Often times Tiffany will get busy, especially on certain days of the week and in specific time zones, so I am free to spend the day exploring the cities we travel together on my own. We have traveled to several foreign cities together, but Madrid has been the safest and most comfortable for an independent female traveler.
I felt so comfortable, in fact, that I decided I was feeling brave enough to take a day trip on my own. After some discussion with the concierge team at the Westin Palace, I chose to head to Toledo, a monumental ancient city known as the "city of three cultures."
It was the highlight of my visit to Spain.
Booking train tickets to Toledo
Toledo is easiest reached from Madrid by bus (1 hour) or train (1/2 hour). Our hotel concierge recommended pre-booking the train in advance as it is also a commuter train and can sell out.
Pre-booking a train ticket was not the easiest thing I've ever done. And I say that as a mom of three.
Tiffany and I eventually figured out how to use Renfe to book a ticket. So that no one else has to go through the trial and error process:
Do not use the translate feature in Google Chrome, instead select "Welcome" at the top of the page. If you translate using Chrome the buttons stop working halfway through the booking process.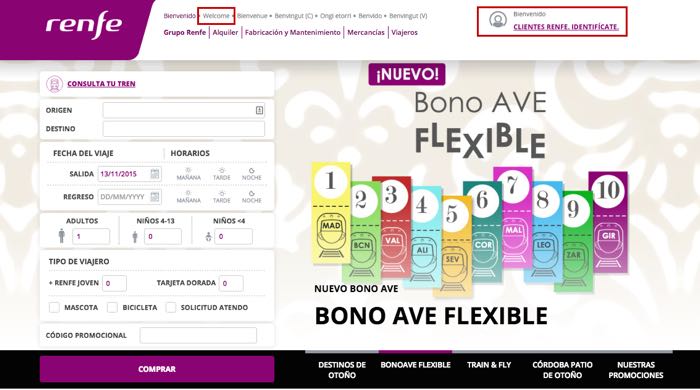 The first step is to create an account on renfe.com. This isn't technically necessary, but the website is extremely glitchy, and creating an account means your information will auto-populate later on.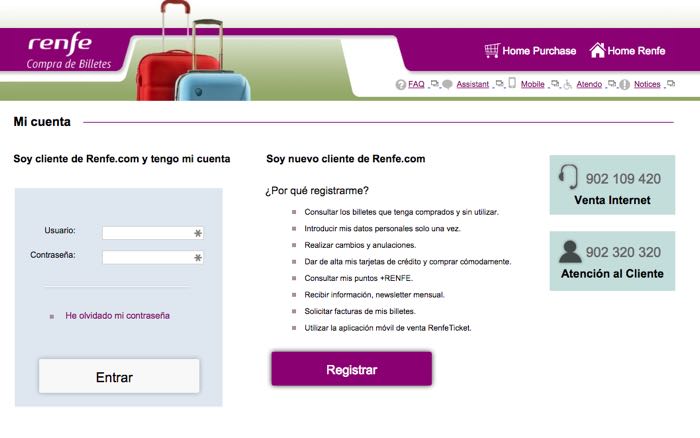 Once you've done that, return to the home page (and select "Welcome" again to get back to English), to choose your desired times.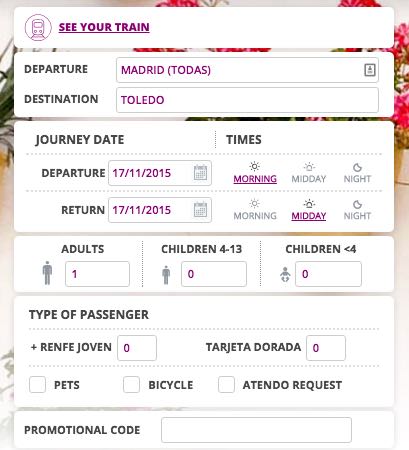 All trains should be ~€10 each way, and I'd recommend spending 7-9 hours in Toledo. I took the 10AM train and returned at 5PM, which was perfect as a solo traveler, but might have been a bit rushed if I'd had my kids in tow.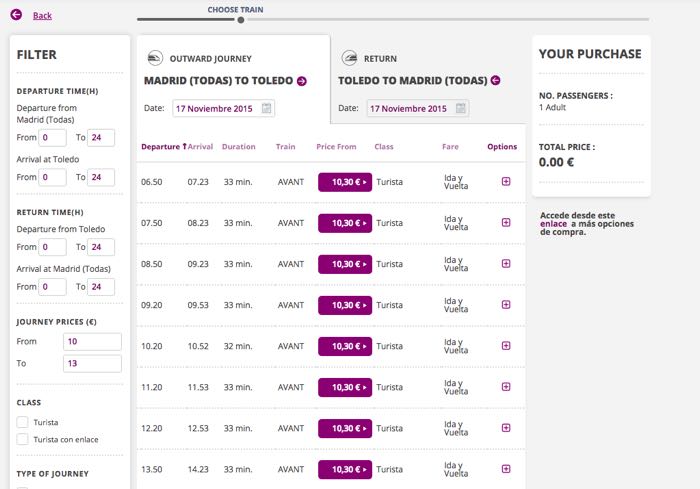 Renfe allows you to pay via PayPal, and after trying several credit cards I'm convinced this is the best option. You can add a credit card to PayPal ahead of time, and it will still lead to a better result than trying to have Renfe process the payment directly.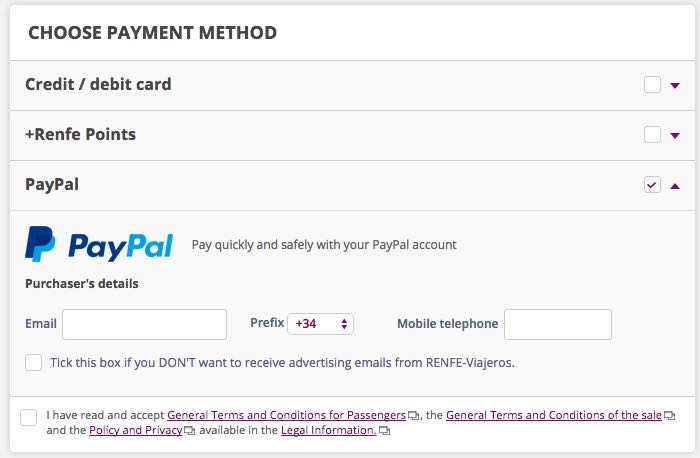 You can have the purchased tickets sent to your email, and can then print them off or choose a mobile boarding pass. I added the Renfe app to my phone and was able to easily store my tickets in Passbook (just make sure you do this for the tickets in both directions, which I forgot to do).
Getting to Toledo
The train station in Madrid is just a few blocks from the Westin.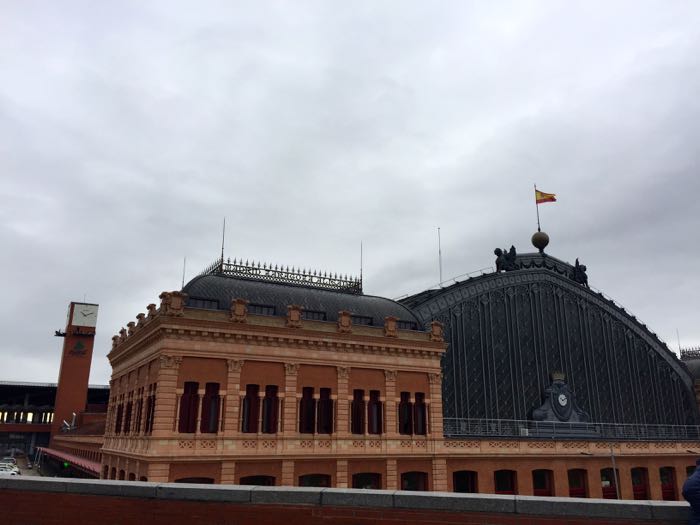 It is massive, but easy to navigate.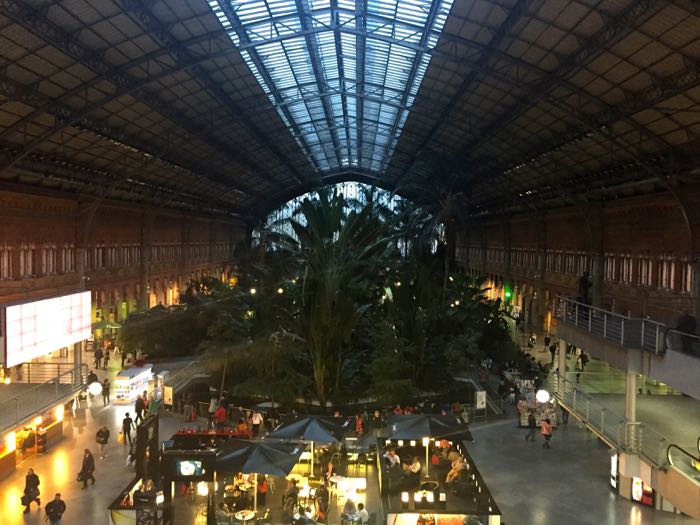 Check for the departures board for your platform and head downstairs to board.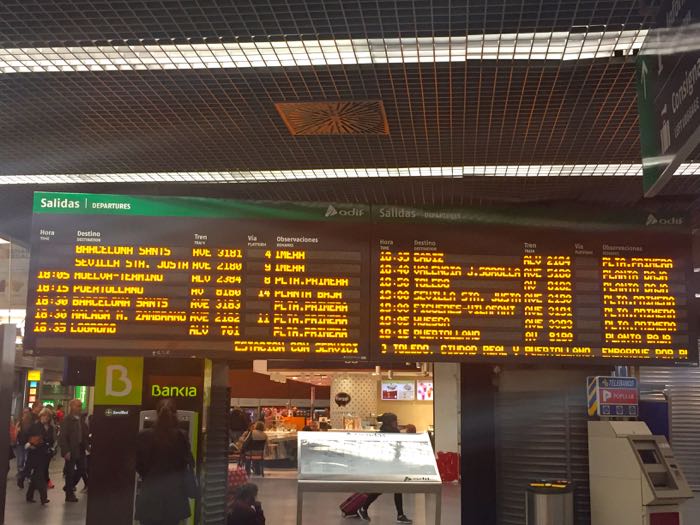 Exploring Toledo
While the train station in Madrid was grand and impressive, the station in Toledo was simply charming.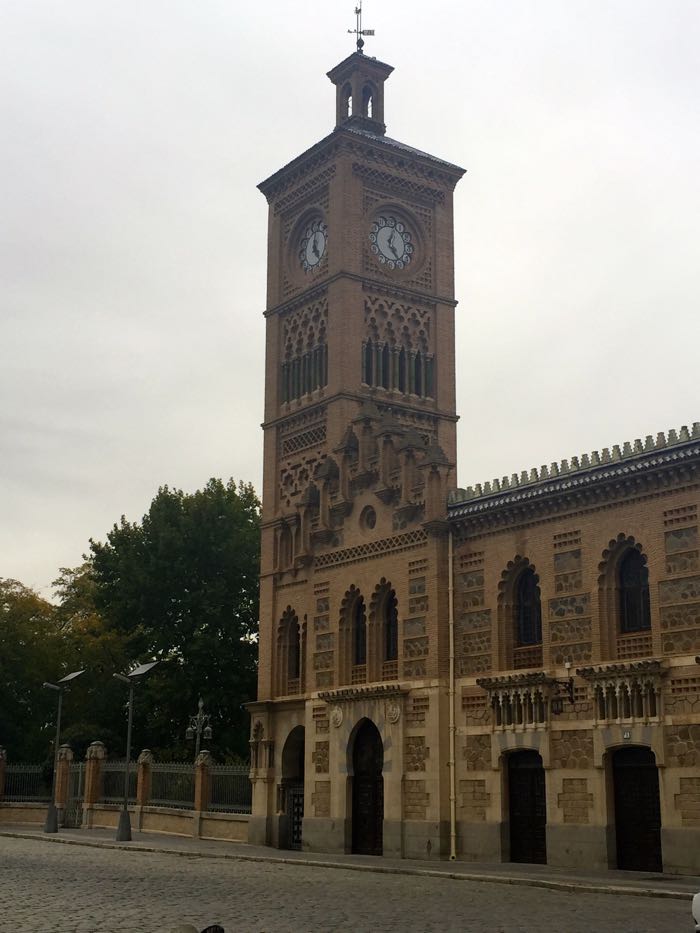 Once you arrive in Toledo you can take a taxi or walk less than a mile up the hill to the old town. Taxis are lined up outside the train station next to the local vendors selling maps. Feel free to purchase a map at the train station (or at a local shop for slightly less) because almost everyone walking the streets of Toledo will be donning a map. It will be easy to see why once you are walking the beautiful, twisty streets of Toledo.
I recommend taking the short walk simply because it is beautiful.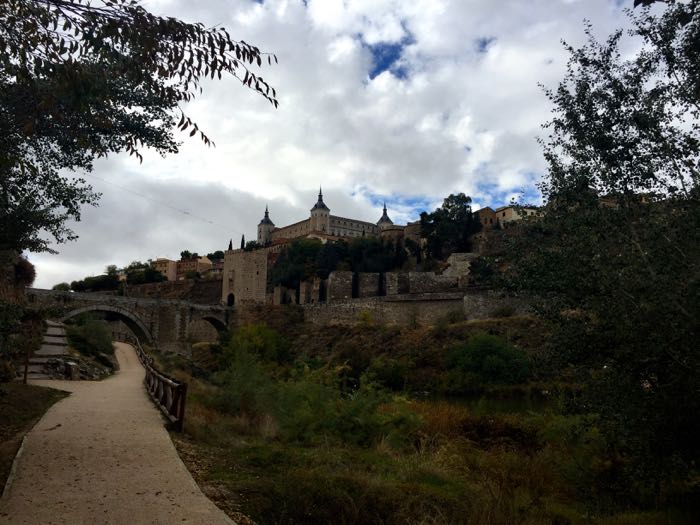 When you cross the San Martin Bridge you will be at the base of the hill. You can take the steps or the escalators to the top.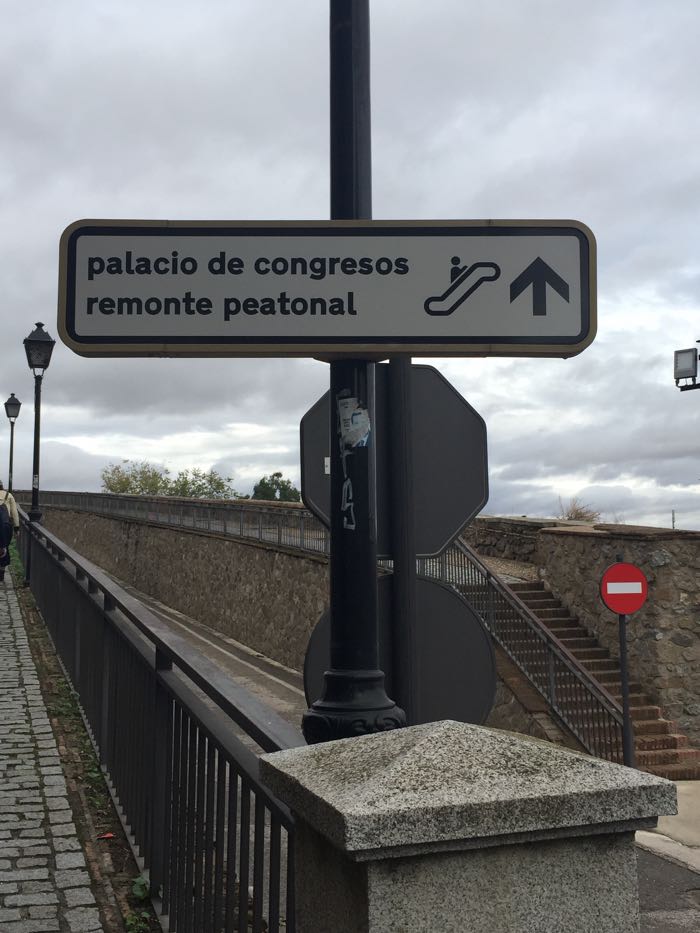 Your first stop should be the Cathedral Santa Maria, or just "the Cathedral." It will require the most time to see (and has great bathrooms you can then use throughout the day).
The Cathedral is ranked among the greatest Gothic structures in Europe and is truly spectacular. Pictures don't even begin to convey the grandeur: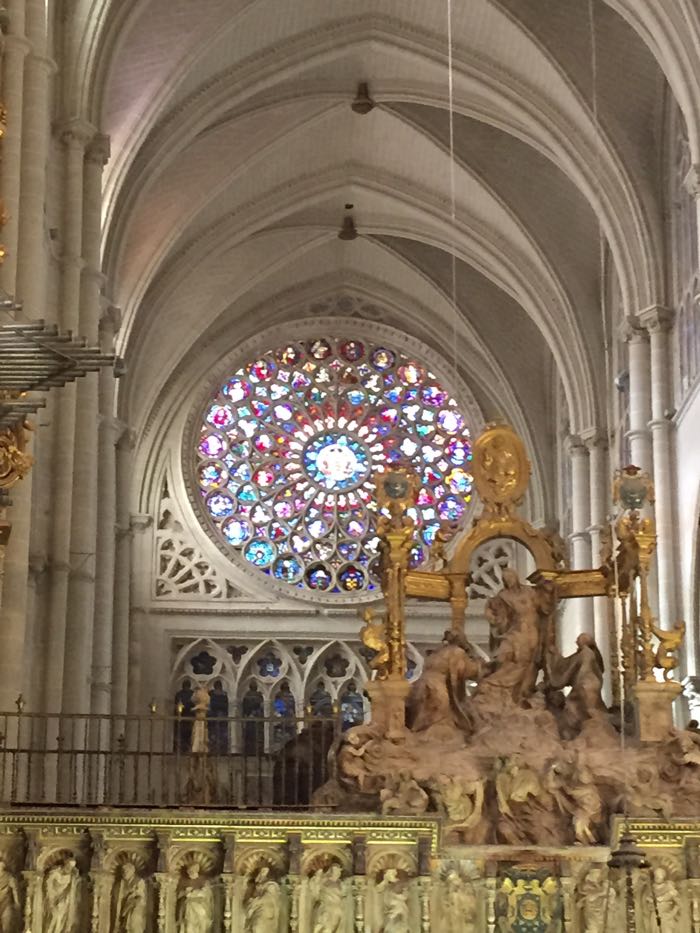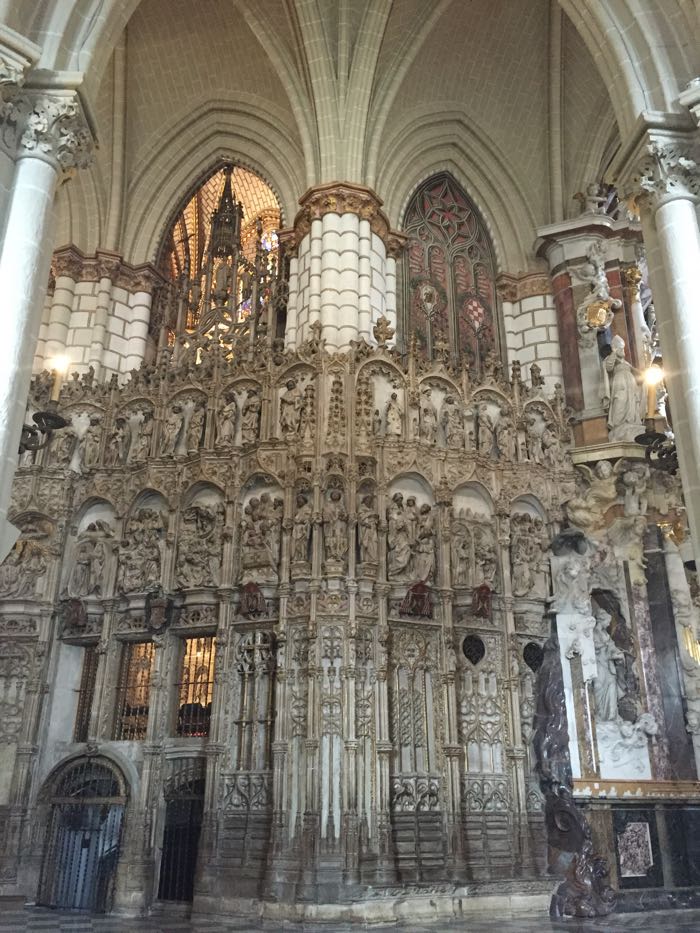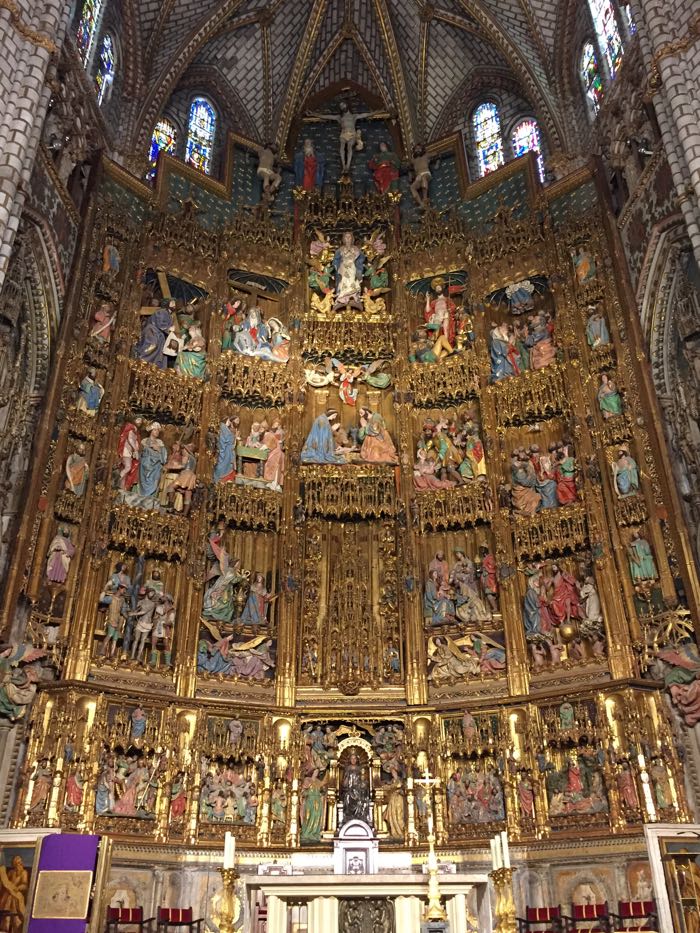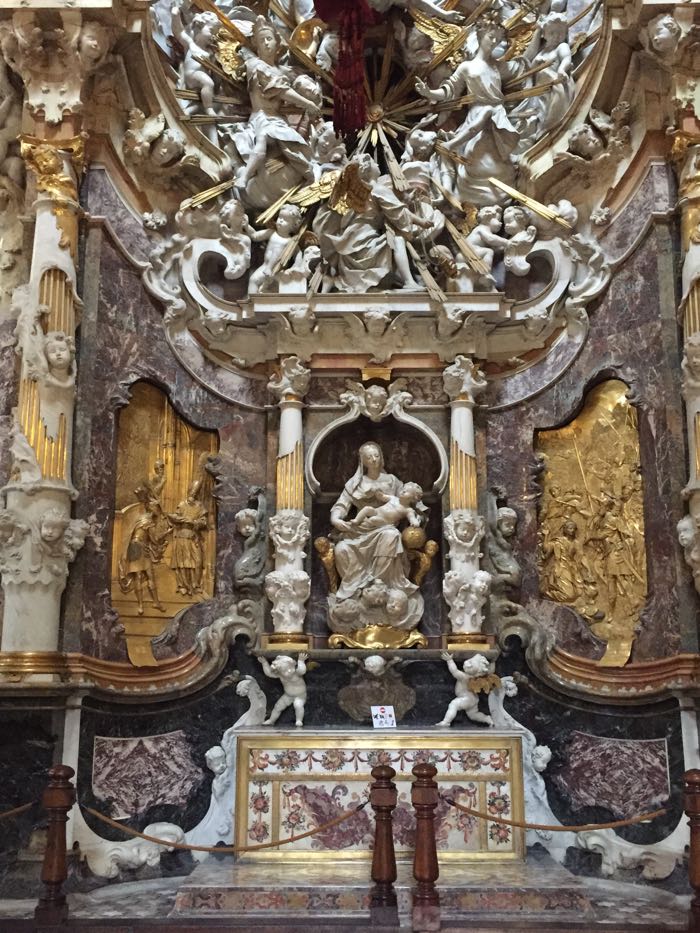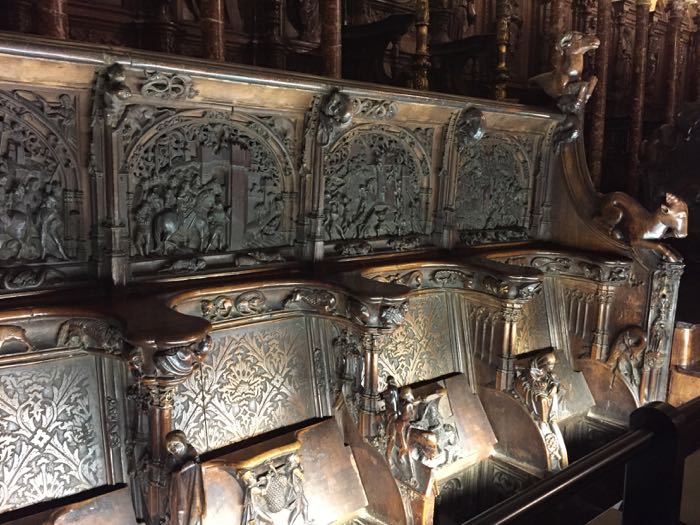 The Cathedral also hosts art and treasures from Spanish history, so there's more to see than the building itself: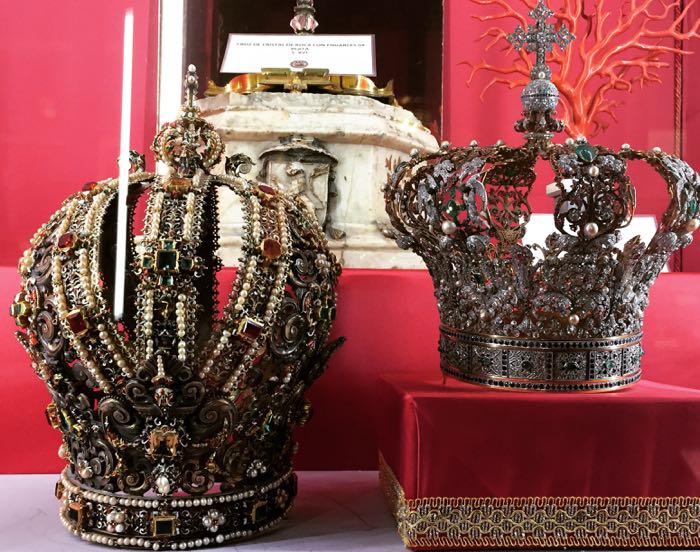 Including an incredible piece (The Disrobing of Christ) by El Greco: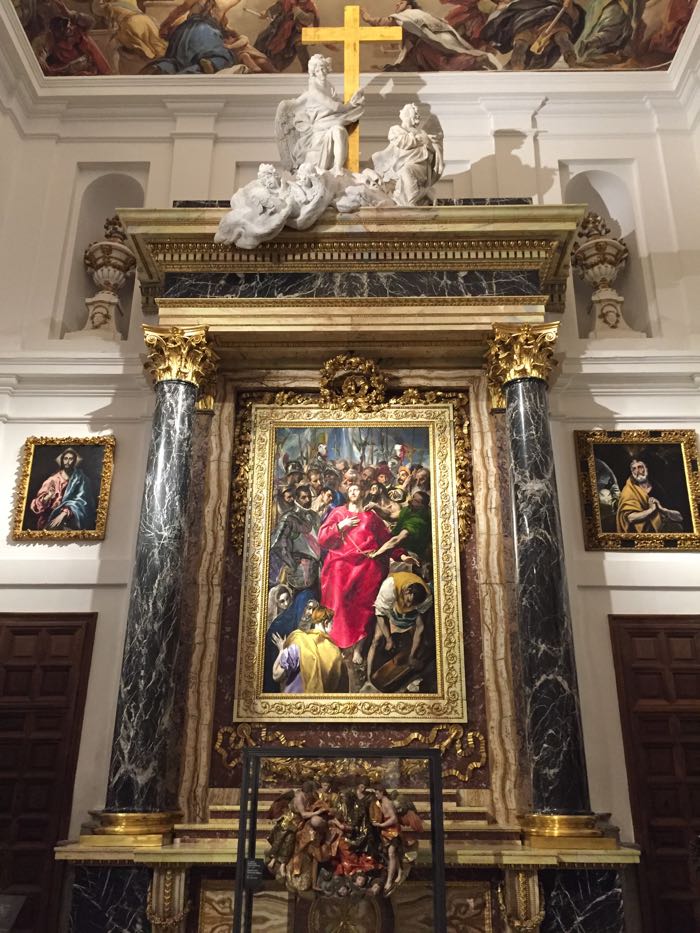 After you purchase your ticket, you must give a drivers license or a room key to collect your audio tour. Luckily I had my hotel key with me!
There is also a cute cafe with plenty of seating inside the cathedral gift shop where the restroom is located. The audio tour is self guided which gives you the flexibility to tour the cathedral at your leisure.
A 15th century Franciscan monastery founded by the Catholic Monarchs Isabel and Fernando.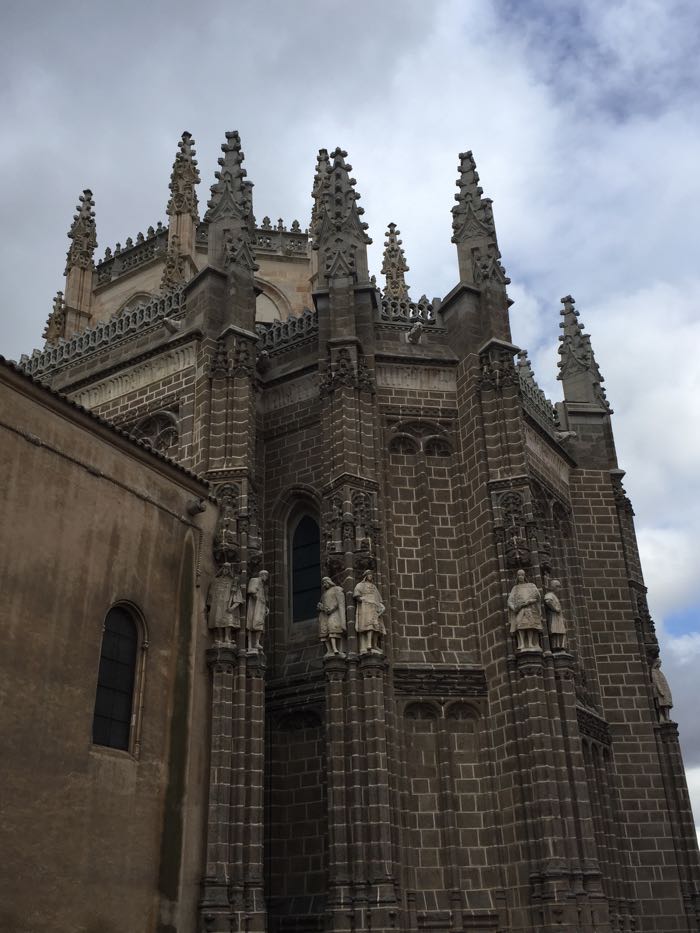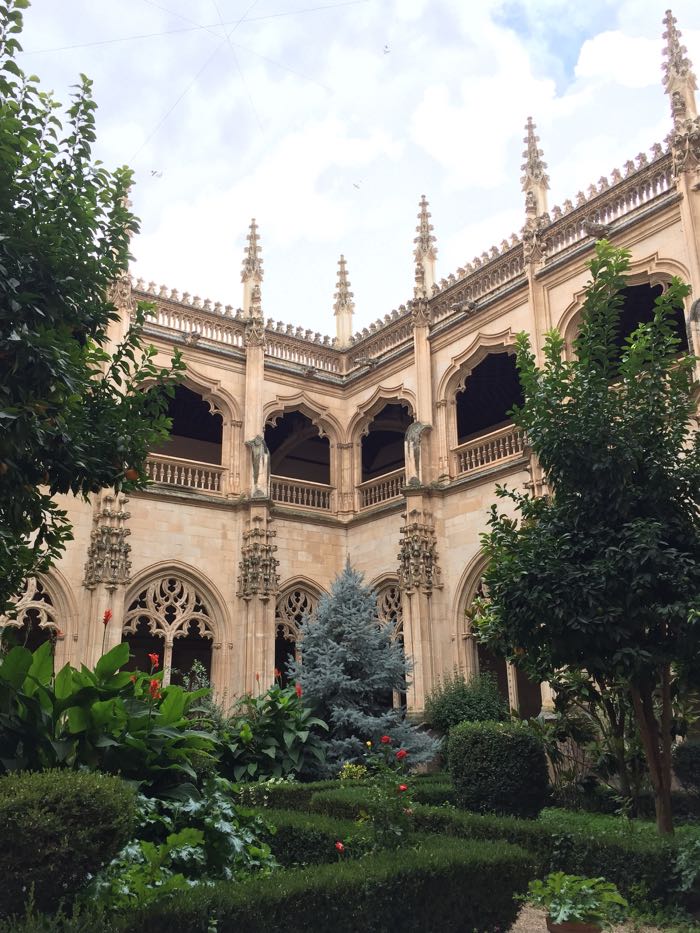 I enjoyed my time here, and felt the admission price was reasonable for a short visit.
Del Greco Museum (Closed on Mondays)
Admission: €3, or free Saturday after 4PM and all day Sunday
Sadly I was here on a Monday, when the museum is closed. It was tricky to find, and as it's in a residential area is poorly signed. The only indicator is the large "G" on the street: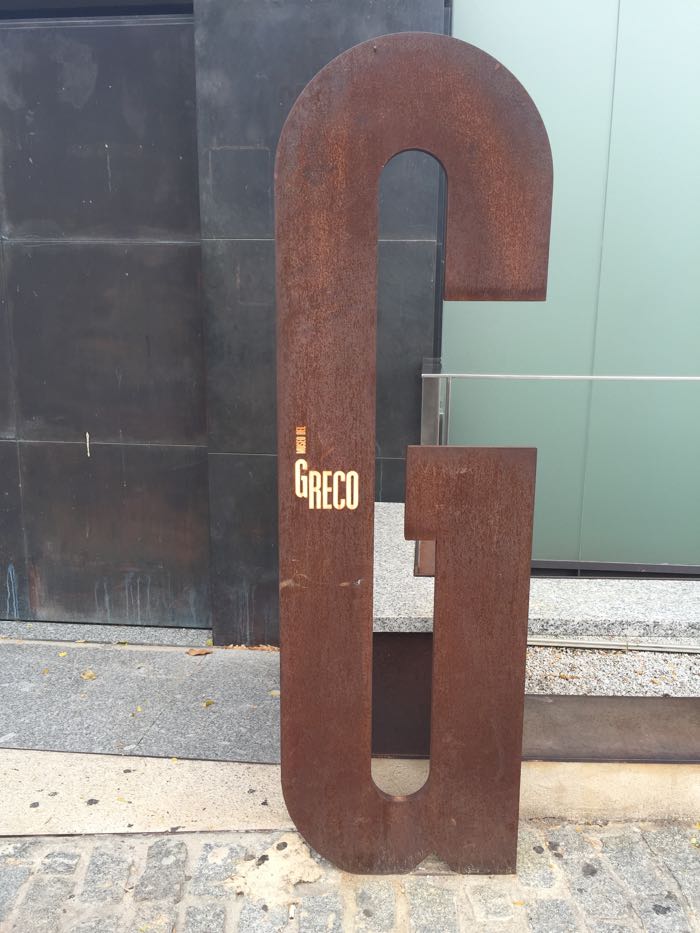 Mirador del Valle
Recommended at sunset, but still a spectacular view without it: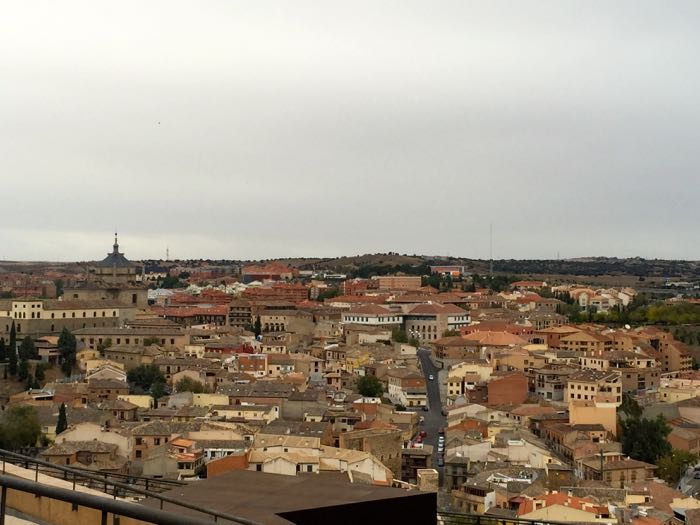 I visited several other attractions throughout the day including a tapestry museum that was tucked into a side street off the beaten path. I was the only guest in the museum and quite enjoyed seeing something so different.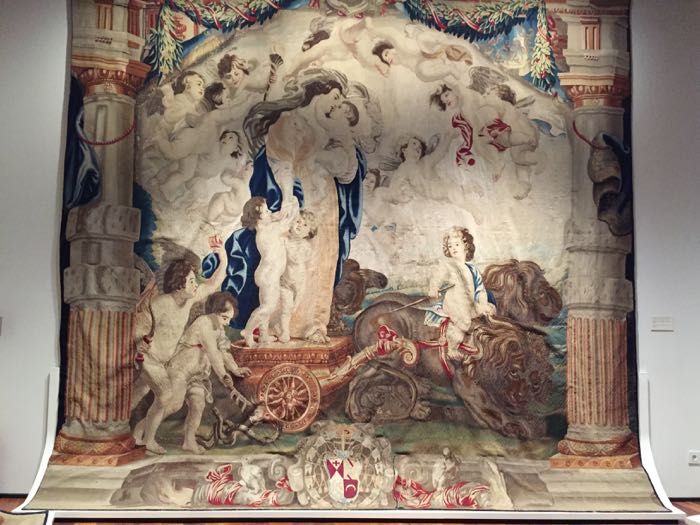 I loved Toledo
Toledo is a tiny city with maps of interest erected throughout the streets. Directions to its famous attractions are well marked.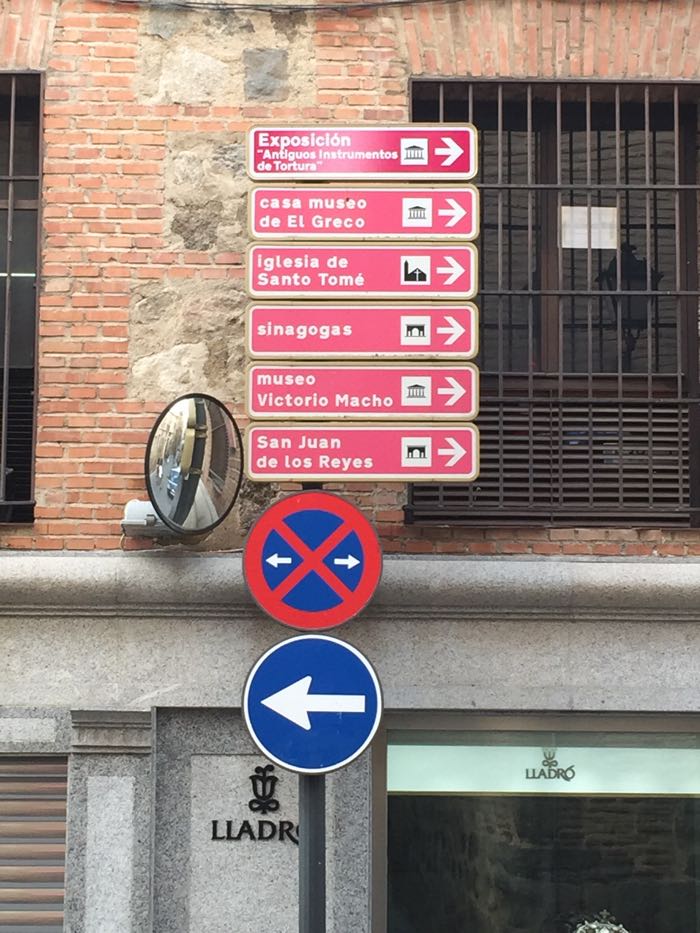 I also had Tiffany's WiFi hotspot with me, which made it even easier to find specific sights. The best part of the day though was simply meandering through the ancient streets.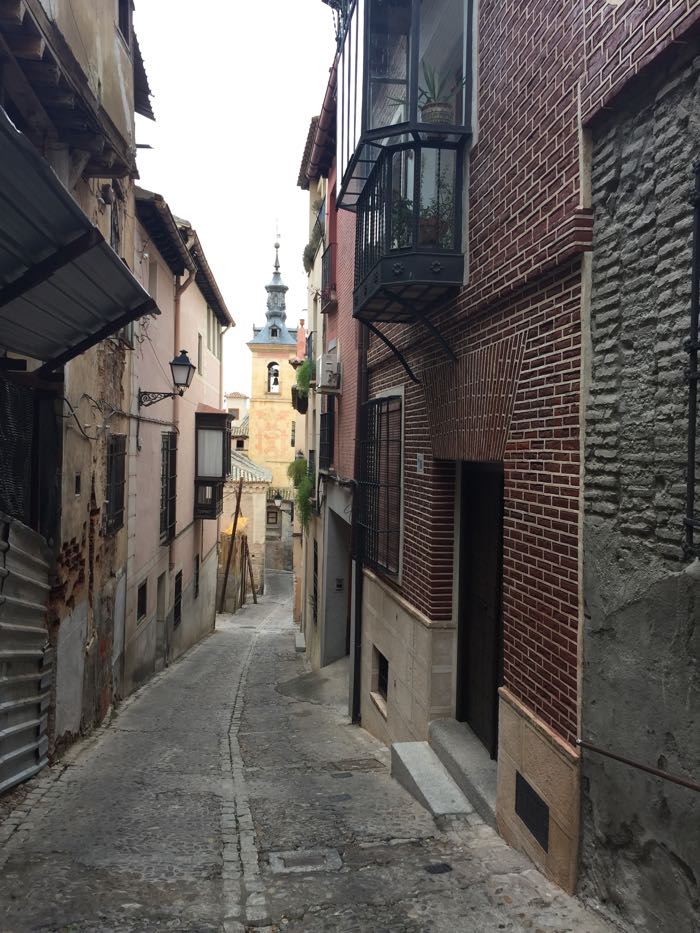 "This has to be the cutest street I've ever seen in my life!" I'd think to myself.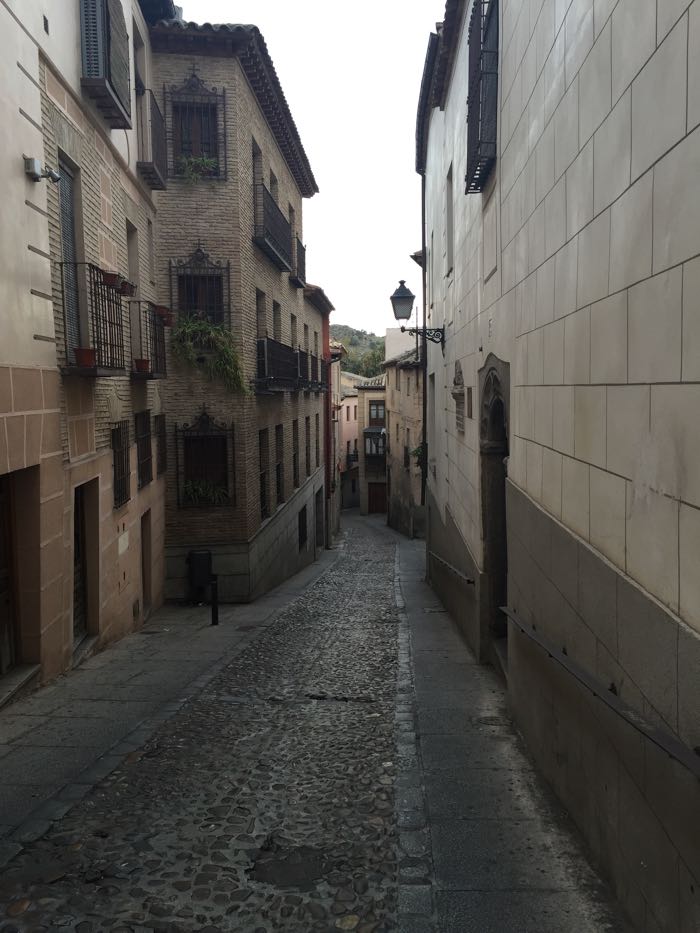 And then I'd wind around a corner, and be stunned by the quaint beauty.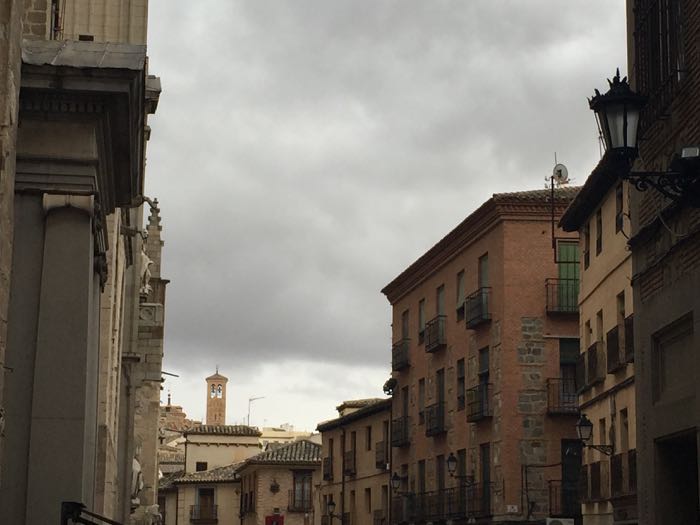 "This, this, is the most adorable door I've ever seen."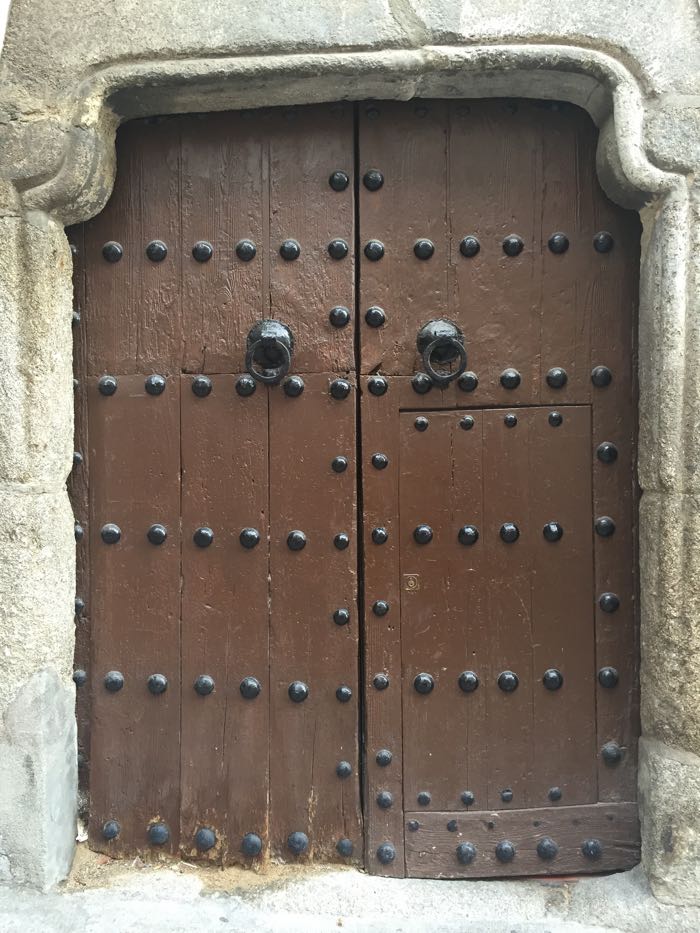 "Or maybe it's this one…"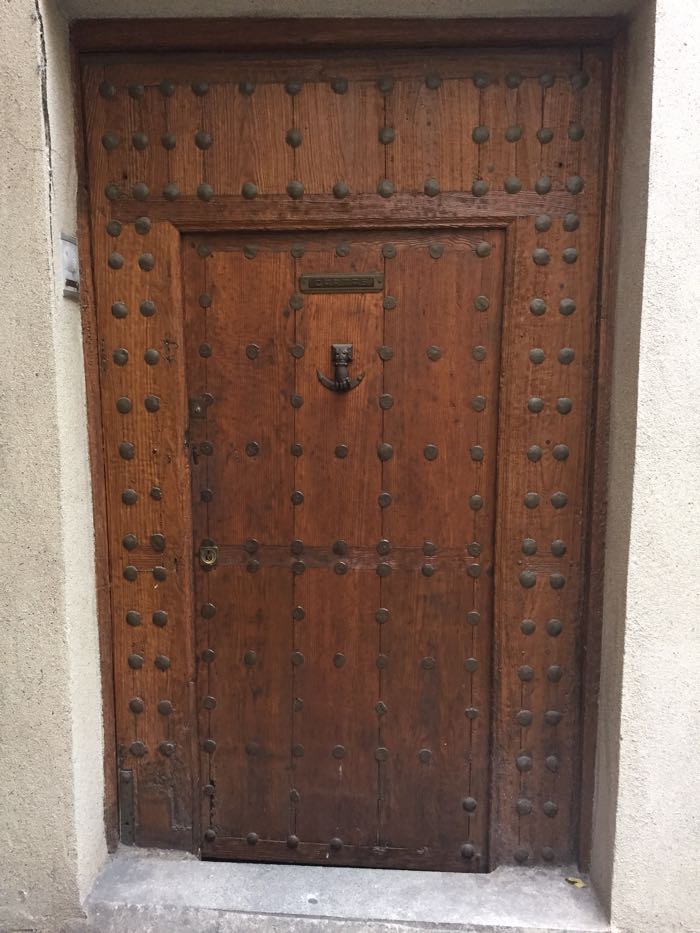 And on and on, discovering one charming row of buildings after another.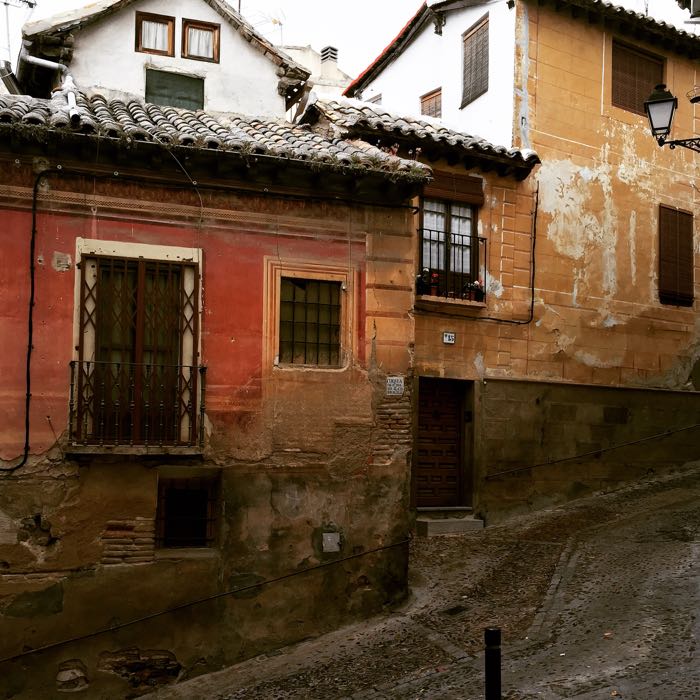 Until I literally had to stop and free up more memory on my phone.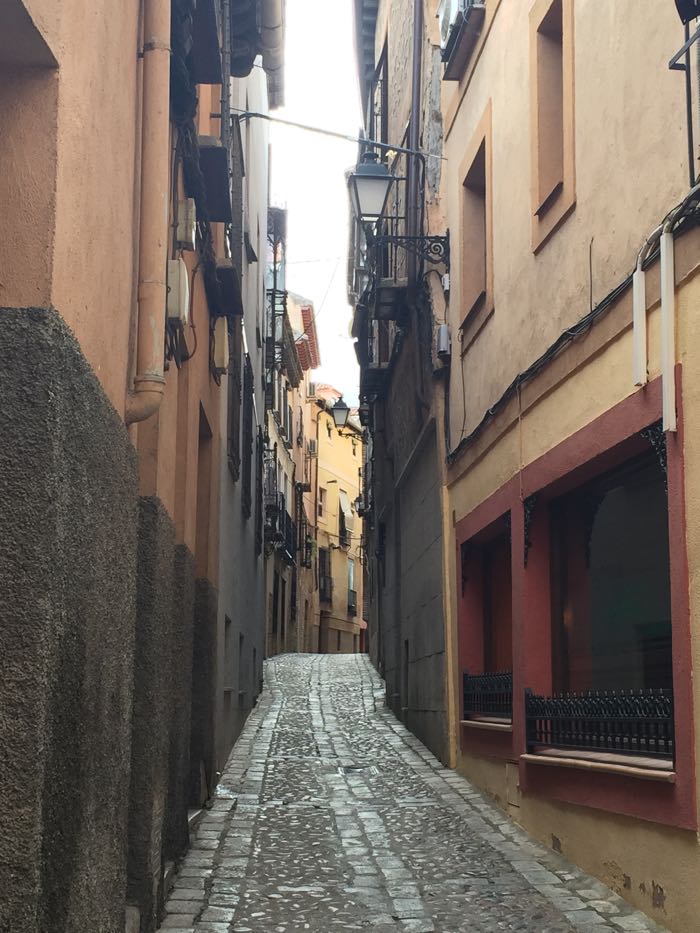 Overall
Toledo made a perfect day trip from Madrid, and I'm so glad I went. Having Ben and Tiffany with me would have been nice, but even on my own the trip was highly enjoyable.
It is worth mentioning that unlike what we saw in Madrid, several businesses (mainly cafés and shops) closed their doors mid-afternoon for siesta.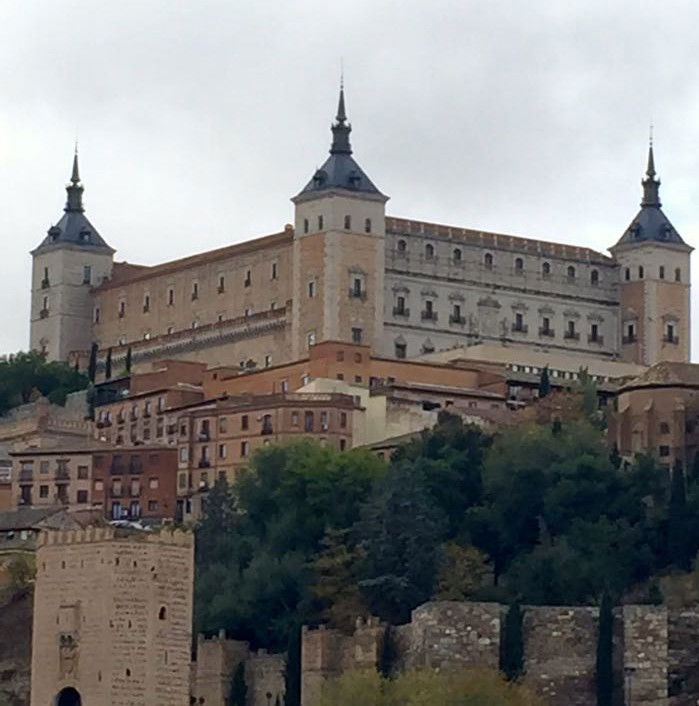 If you're in Madrid I'd absolutely recommend making time to visit Toledo.