Qatar Airways has continued to operate throughout the pandemic, and is significantly ramping up flights in the coming weeks, as the airline plans to fly to 80 destinations by the end of June 2020.
The airline has now provided some updates regarding what passengers should expect onboard flights, and separately Hamad International Airport has also shared details about changes being made in Doha.
Qatar Airways crews will wear full PPE
Qatar Airways will be introducing full personal protective equipment (PPE) suits for cabin crew while onboard. This will include a full suit over the uniform, in addition to safety goggles, gloves, and a mask, to provide customers with more reassurance.
Qatar Airways crews have already worn this equipment in recent weeks, but I think it's interesting to note that this will continue even as service ramps up, as Qatar Airways attempts to provide a return to normal as much as possible.
The airline isn't the first to introduce full body suits, though for many other airlines these suits were introduced specifically on repatriation flights.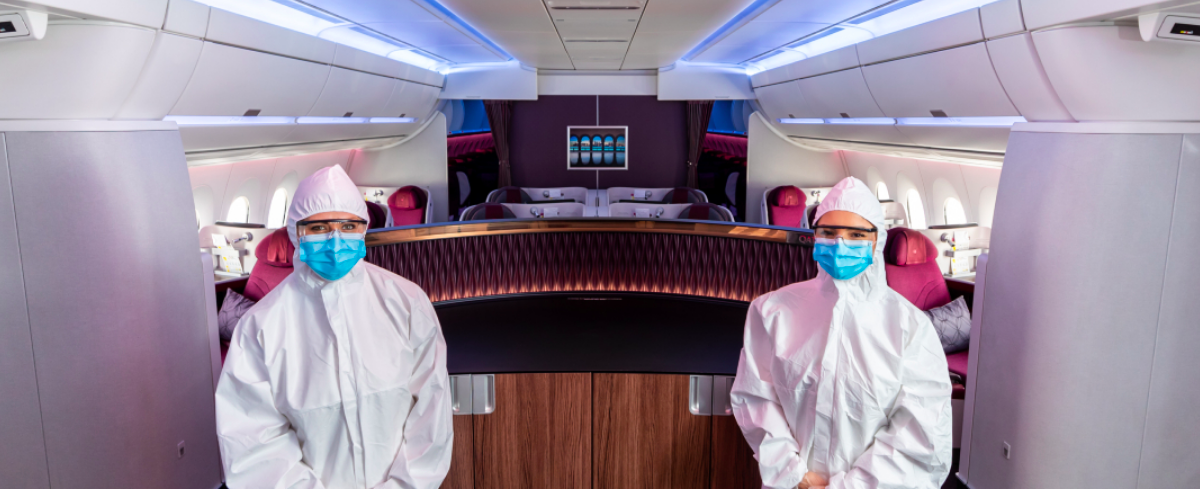 Qatar Airways crews will be wearing full body PPE
Qatar Airways passengers will have to wear masks
As of Monday, May 25, 2020, Qatar Airways will require all passengers to wear face coverings inflight, and recommends passengers bring their own for fit and comfort purposes.
I'm surprised it took the airline so long to introduce this, since most other airlines have been requiring this for a while.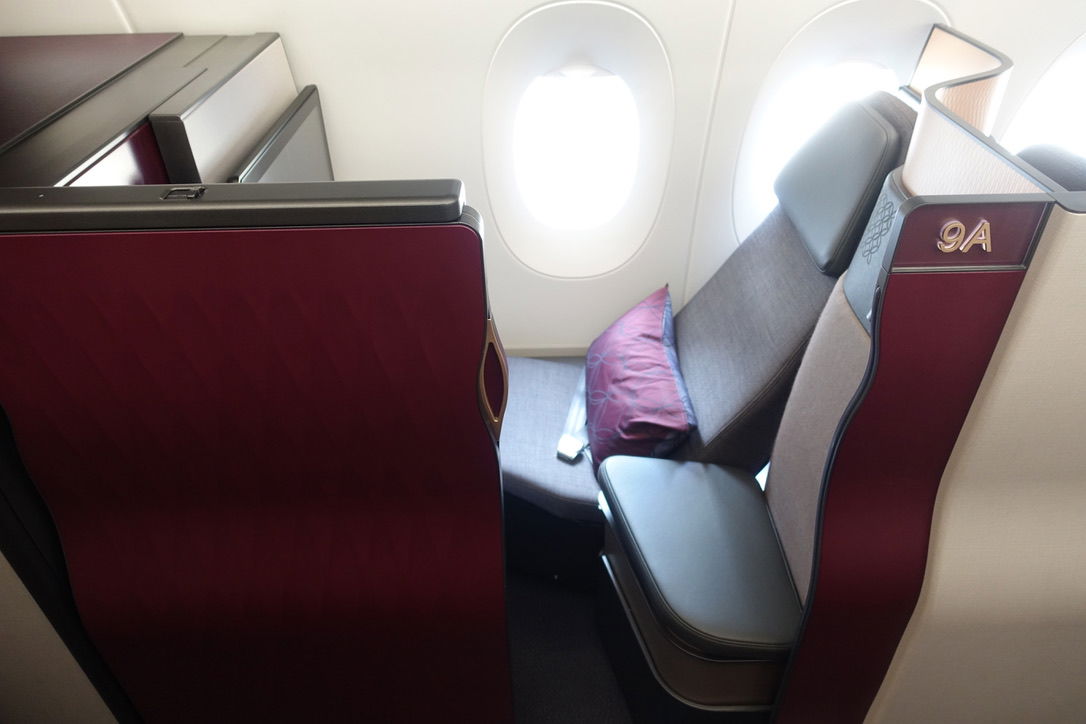 At least Qsuites have doors, for some added privacy and separation
Qatar Airways modifying service
Qatar Airways will also be modifying service onboard in order to limit interactions between passengers and crews inflight:
Business class meals will be served on a tray instead of on a table setup, and a cutlery wrap will be offered to passengers as an alternative to individual cutlery service
Economy class meals and cutlery will be served sealed, as usual
Large bottles of hand sanitizer will be placed in the galleys and made available for both cabin crew and passengers
All social areas onboard aircraft have been closed to observe social distancing measures (which is a bit odd, because it's not like there's social distancing at seats)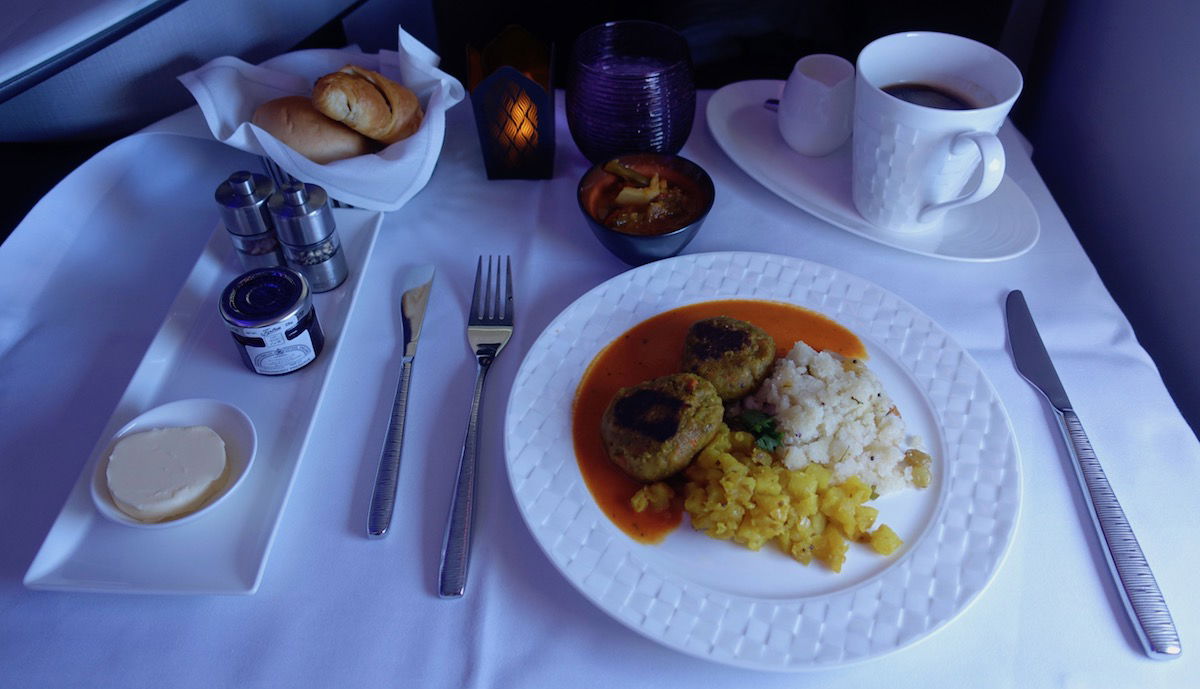 Expect a watered down meal service
Flying won't be particularly fun for a while
As most of you are probably aware, Qatar Airways had an incredible opportunity to score a deal on a Qsuites ticket to many places in the world by taking advantage of their 5,000 mile change policy.
I didn't take advantage of this for a variety of reasons, and I think this announcement further reinforces that:
We don't know when borders will open again, and that could even change several times
Even flying in premium cabins, it's not going to be particularly fun to travel, between the crews being in full-body suits, having to wear face masks, highly restricted food & drink service, etc.
The point is, if I do any flying this year it's going to be because I want to or need to go somewhere, and not because I want to maximize my time on a plane.
While I'll certainly try to make my flying as comfortable as possible, I'm still not expecting it to be "fun." Yes, this is quite a departure from the past, where maximizing time in Qsuites was something we sought out. Now I'd rather pop open a bottle of champagne at home, and put a ramekin of nuts in the microwave.
Hopefully the time will come again where flying is fun…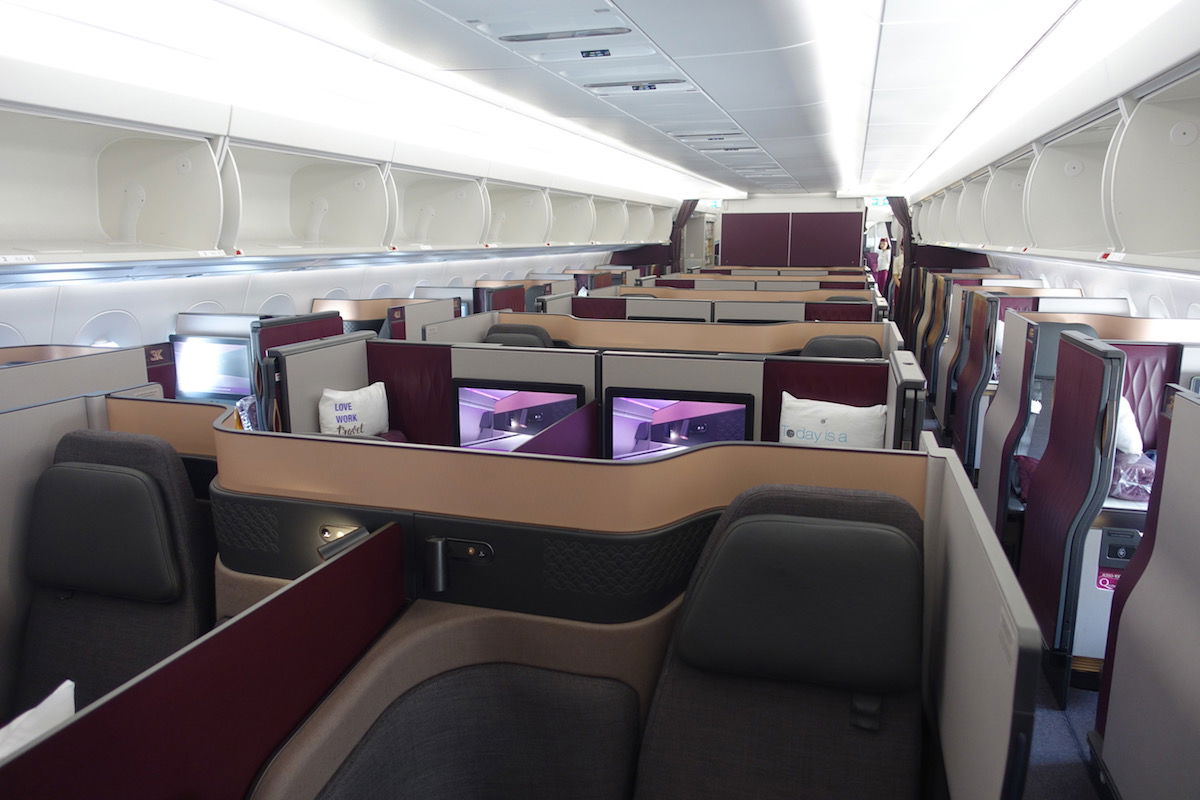 Even in Qsuites I don't think flying will be very fun
Bottom line
Qatar Airways is introducing some reasonable precautions as the airline ramps up operations, and I'd expect similar policies from other airlines. Expect mandatory face masks for passengers, full PPE for crews, and greatly reduced service.