Update: Qatar Airways has modified their rebooking policy. See here for everything you need to know.
I'll keep this short. I've written about Qatar Airways' insanely generous rebooking policy, allowing you to change your destination by up to 5,000 miles. The terms absolutely supported that this would work, the question was whether it would work in practice.
Well, I've now received the first verified report from a reader regarding this. Reader Ryan booked a roundtrip ticket from Philadelphia to Kiev via Doha for around $1,600 in business class (similar fares are available from New York). This is the sweet spot when originating in the US, given the amazing fares that Qatar Airways has to Kiev.
As Ryan explained to me, he called Qatar Airways customer support in the US (at 877-777-2827) just five minutes after the ticket was issued. He told the representative he wanted to change his flight based on the new policy, and said he wanted to go to Hong Kong instead.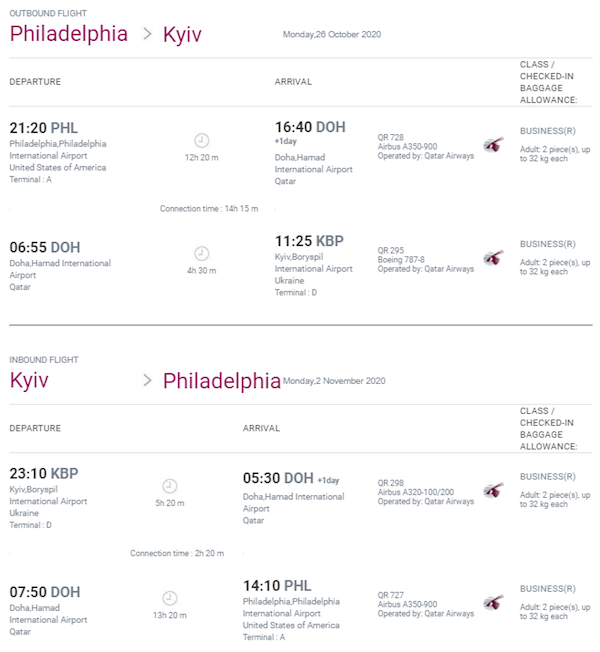 The representative confirmed that Hong Kong was within 5,000 miles of Kiev, and without asking any other questions rebooked him. Not only that, but they allowed him to rebook out of Chicago rather than Philadelphia. The entire call took just 10 minutes.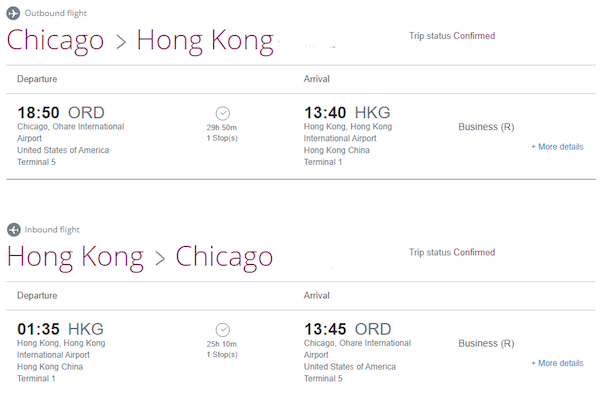 I knew these were the rules, but frankly I'm shocked that the rebooking process was this easy.
Kudos to Ryan, and for anyone else looking to travel on Qatar Airways later this year, this opens up some incredible opportunities to score a deal.
If folks have questions about Ryan's experience, maybe he'll be kind enough to answer some of them below, as he has been doing so in the comments section of the other post.