Qatar Airways has done an incredible job maintaining its network throughout the pandemic. As was the case with all airlines, some inflight services were adjusted due to the pandemic. Well, the airline is now returning to offering pre-pandemic inflight service, which many passengers will no doubt appreciate.
Timeline for Qatar Airways restoring service
Effective immediately, Qatar Airways has fully restored inflight pre-pandemic service on all routes to London (LHR) and Paris (CDG). This reintroduced service coincides with the airline flying Airbus A380s on the routes, which is being offered due to the grounding of many A350s (previously the plan was for Qatar Airways to retire these planes).
Qatar Airways plans to gradually resume full inflight service throughout its network of 140+ destinations as of January 2022, so that's right around the corner.
As Qatar Airways CEO Akbar Al Baker describes this development:
"The past year and a half has been a challenging period for the aviation industry, however we grew stronger and became more resilient as time went by. Today, we are happy to mark a new chapter that brings us a step closer to the recovery of the pandemic. Passengers will now be able to further enjoy Qatar Airways' world-renowned in-flight services onboard our flights between Doha, London and Paris with more destinations to follow."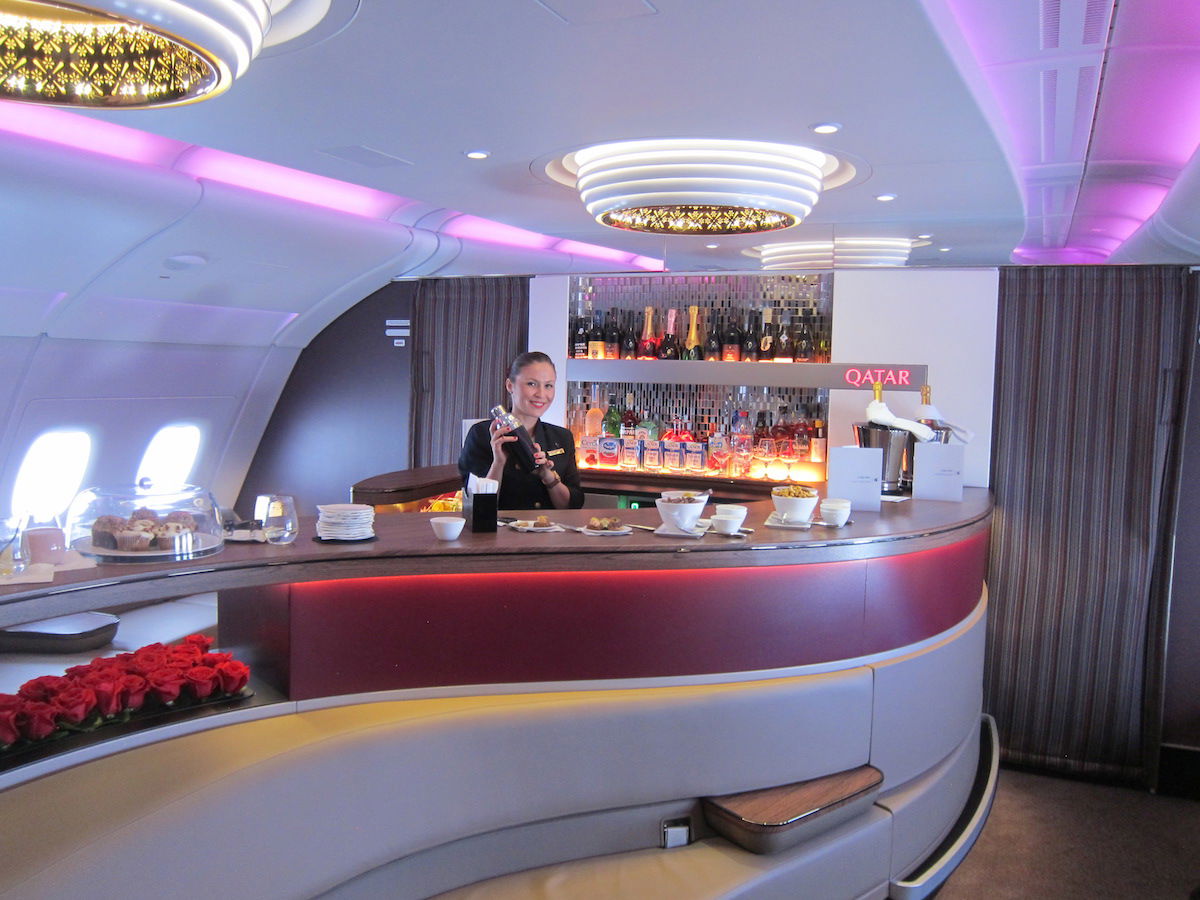 What's changing with Qatar Airways' service?
The truth is that Qatar Airways has maintained an excellent service standard throughout the pandemic, so the changes are all pretty minor. During the pandemic:
First & business class meals were served covered on a tray layup, and a cutlery roll was offered to passengers as an alternative to individual cutlery service
The airline introduced single-use menu cards and sealed refreshing wipes
Social areas were closed
All of this will be changing. For example, passengers in first & business class will no longer be offered meals on serving trays, but instead silverware and chinaware will be placed directly on a white linen, and the signature (fake) candle will also make a return.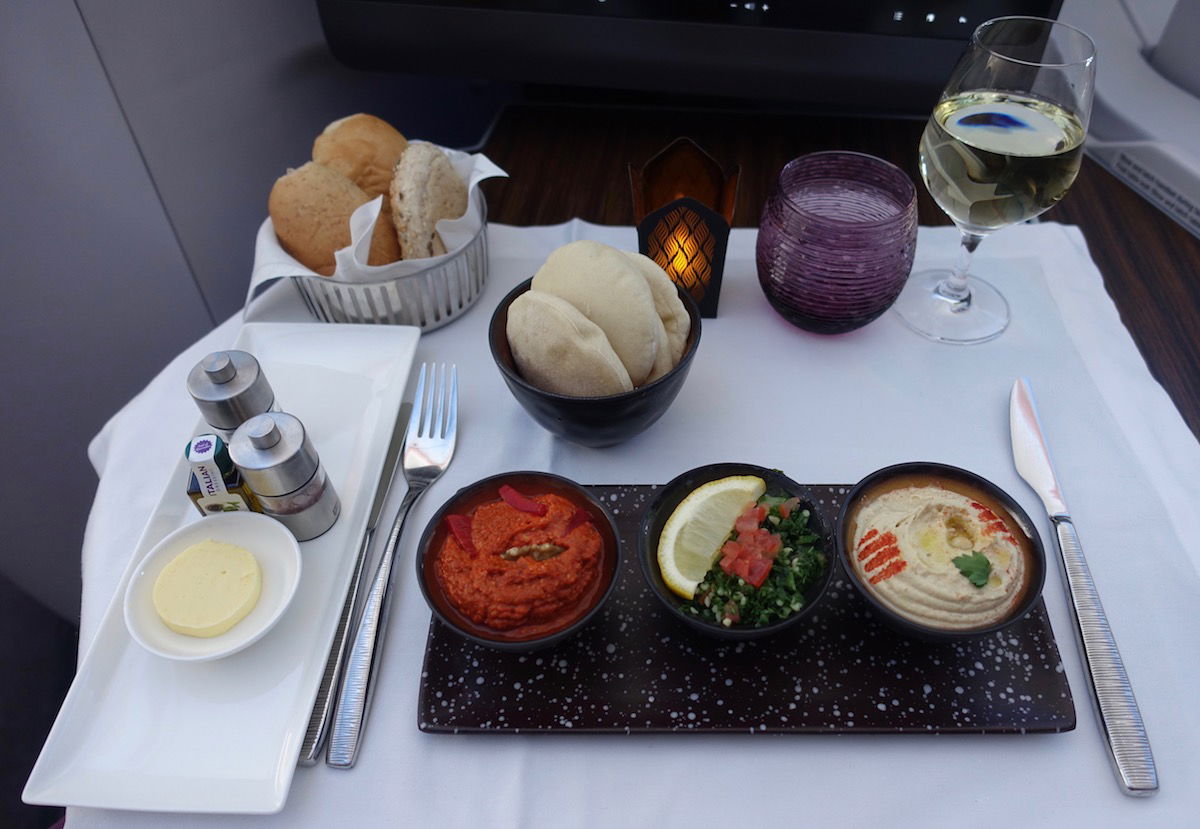 Meanwhile in American Airlines first class…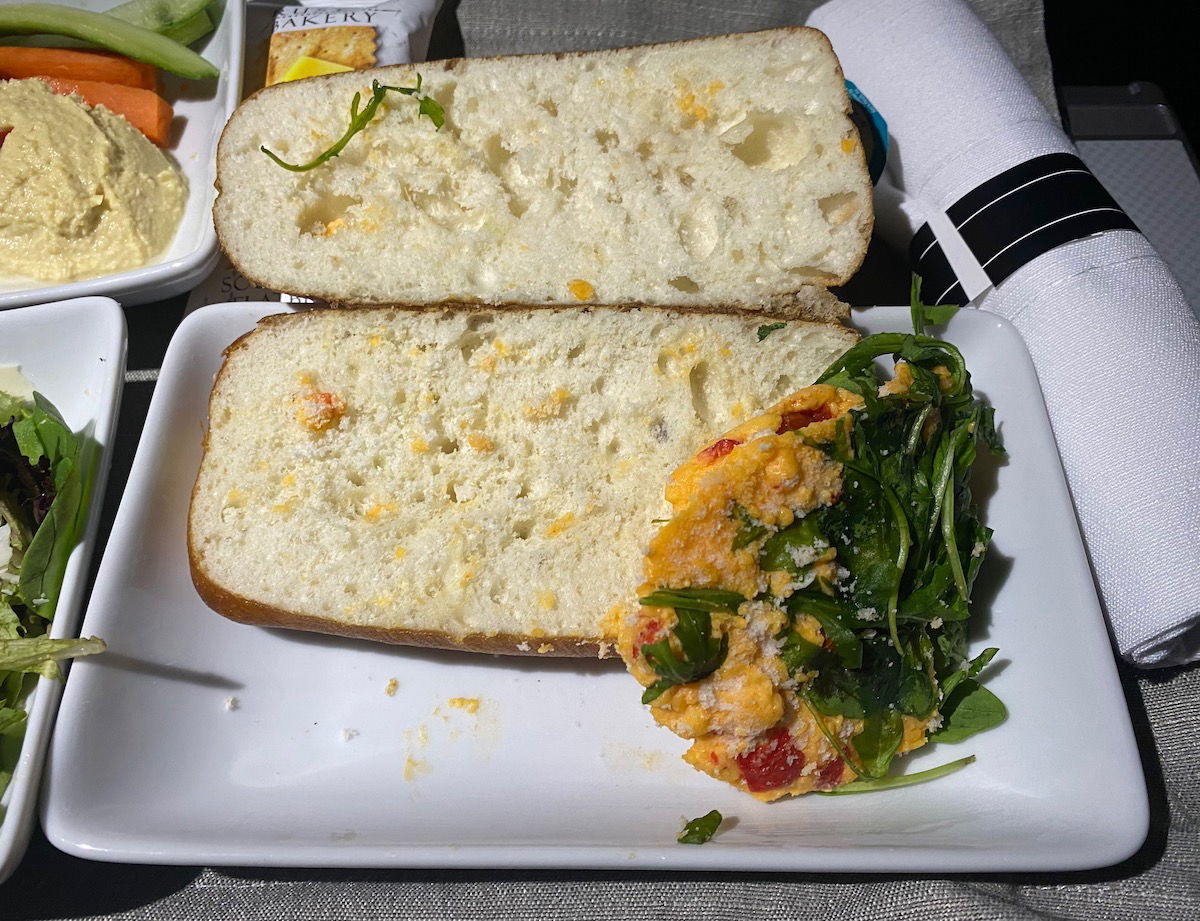 Bottom line
Qatar Airways is in the process of fully restoring its pre-pandemic inflight service. This is now available on routes to London and Paris, and should be available on other routes as of January 2022.
In reality the airline has maintained more service than most airlines throughout the pandemic. However, some of the special touches of Qatar Airways' service will be returning, including candles, dishes being placed directly on a tablecloth, etc.
If you flew Qatar Airways during the pandemic, what was your experience with the service?