We've heard of airlines canceling orders with aircraft manufacturers'. However, it's not often you see an aircraft manufacturer terminate a contract with an airline.
Airbus won't sell A321neos to Qatar Airways
Years ago Qatar Airways placed an order for 50 Airbus A321 family aircraft, including 40 A321neos and 10 A321LRs. It has today been revealed that Airbus has terminated its contract to sell these planes to Qatar Airways.
The order is worth over $6 billion at list prices. It's not yet known what exactly the terms were of this order termination, and whether Airbus had to pay any sort of penalty, or had a clause allowing the order to be canceled on such short notice. Qatar Airways was supposed to take delivery of these planes starting in 2023, so I guess that opens up some delivery slots for other airlines on pretty short notice.
This presents a serious issue for Qatar Airways, as these were the only narrow body aircraft that the airline had on order. Qatar Airways also ordered some Boeing 737 MAXs a long time ago, but that order was canceled a couple of years back. The plan was for the latest generation A321s to be used to refresh the short haul fleet. The Doha-based carrier was going to introduce a new inflight experience on these planes, including an all-new business class.
Time will tell how this situation evolves — is Airbus just flexing here, or will Qatar Airways be forced to buy the Boeing 737 MAX?

Why would Airbus cancel Qatar Airways' order?
As mentioned above, it's an unprecedented move for an aircraft manufacturer to terminate an order with an airline, so what's the motivation here? Airbus and Qatar Airways are currently in a $600+ million legal dispute:
In August 2021, Qatar Airways started grounding select Airbus A350 jets, as the carrier had reported a "significant condition" across the Airbus A350 fleet, whereby "the fuselage surface below the paint is degrading at an accelerated rate" (below is a video showing some of the peeling and cracking)
The challenge is that Airbus denies that there's a serious problem with the A350, and claims that Qatar Airways' complaints are about cosmetic issues; Airbus accuses Qatar Airways of "ongoing mischaracterizations of non-structural surface degradation"
Qatar Airways claims that this is a safety issue, and that the airline won't unground planes until a permanent solution is found; initially we saw a dozen planes grounded, but that number is now up to over 20, and it's causing operational issues for the airline
Airbus and Qatar Airways are now engaged in a legal dispute, as the two companies are at a standstill
In an interview, Qatar Airways' CEO stated that the relationship between the two companies is "destroyed," claiming that "with Airbus the damage is very severe, I don't know we will be able to work with them again."
So it seems that Airbus has taken this to the next level, and no longer wants to sell the 50 A321 jets to the airline.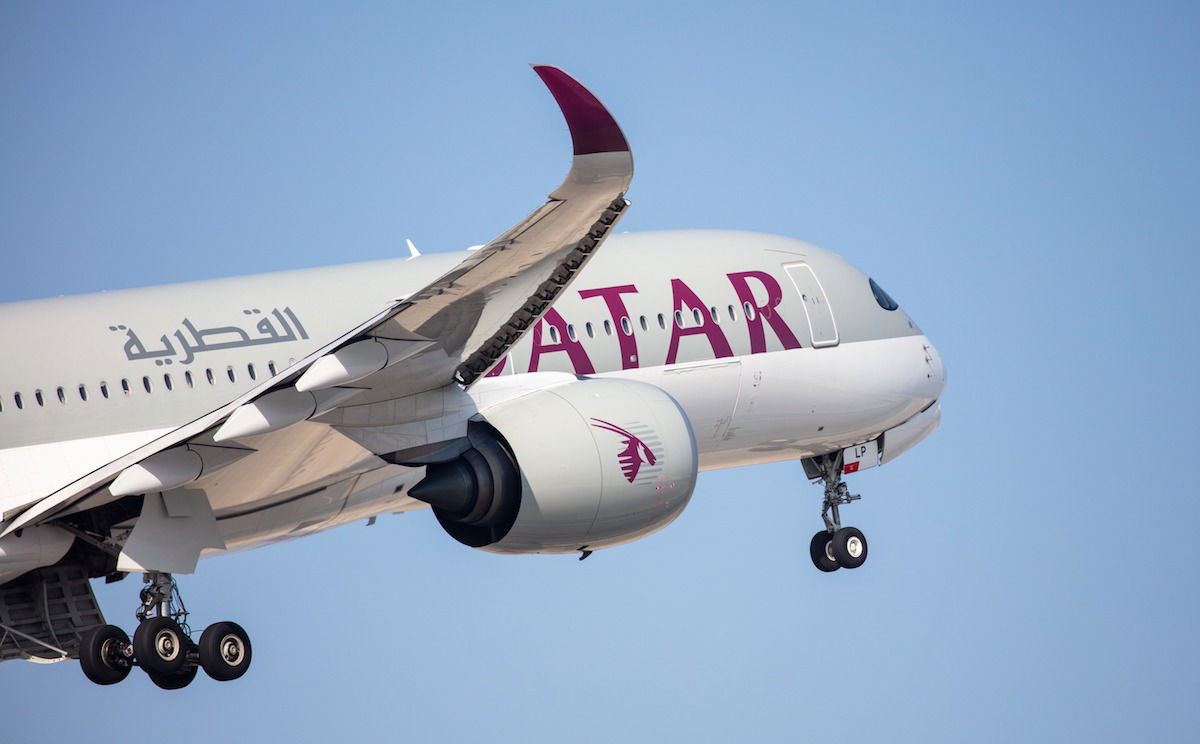 Bottom line
In a drastic move, Airbus has terminated an agreement with Qatar Airways for the sale of 50 Airbus A321neo jets, which were supposed to be delivered starting in 2023. This comes as the two companies are at a standstill in a legal dispute regarding A350 issues.
I'm curious to see how this plays out. Is this just a negotiating tactic, or is Airbus serious here? If Airbus is serious, I imagine these 50 delivery slots will be filled by other airlines pretty quickly, in which case that couldn't be undone. That would realistically leave Qatar Airways with the option of only the 737 MAX for its narrow body fleet.
What do you make of Airbus terminating its Qatar Airways A321neo order?