---
Every winter, my husband and I succumb to the vitamin D deficiency that plagues New England, and use our miles to get as far away from winter as possible. Our trip has to meet one of two criteria:
As far south in the Southern Hemisphere as possible (maximum daylight)
Or
As close to the equator as possible (maximum warmth)
This year, we decided on Chile, which has been a long time coming. We've both been wanting to visit the popular Torres del Paine National Park for years, so that seemed like the obvious "main event."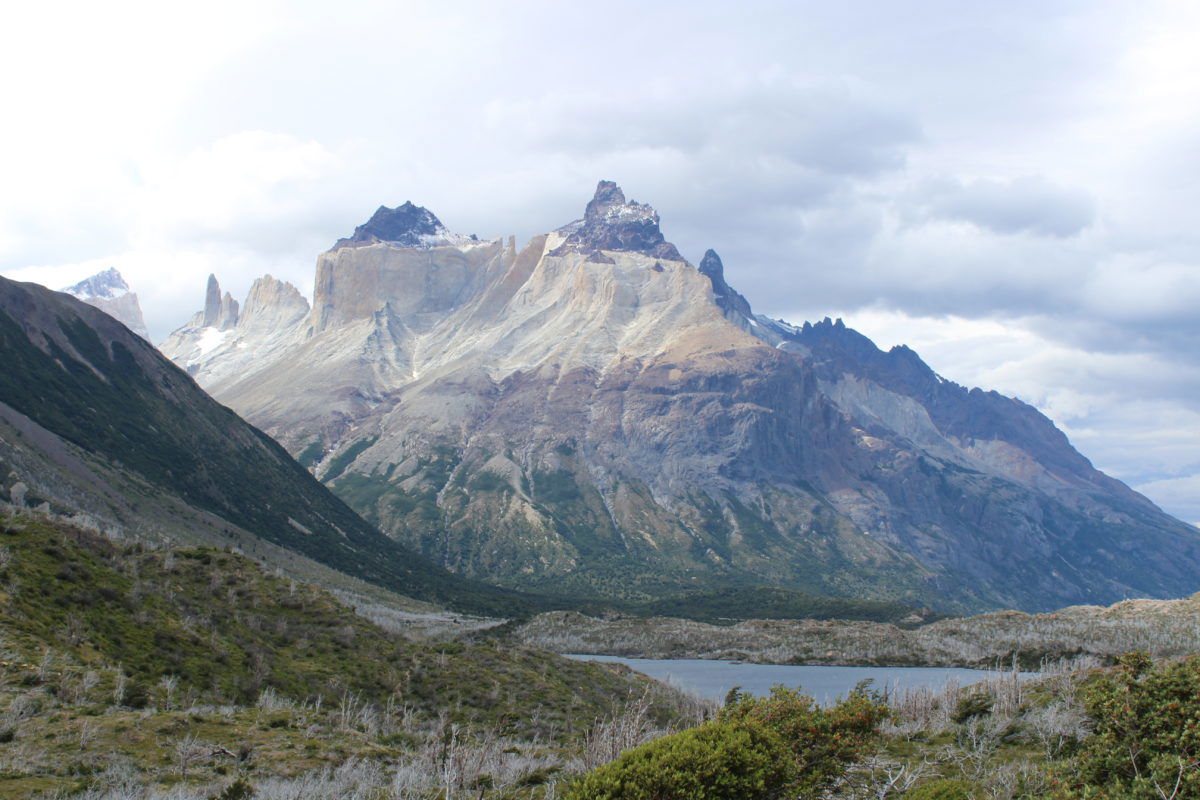 But we were equally intrigued by Easter Island, and the time frame worked well with our schedules.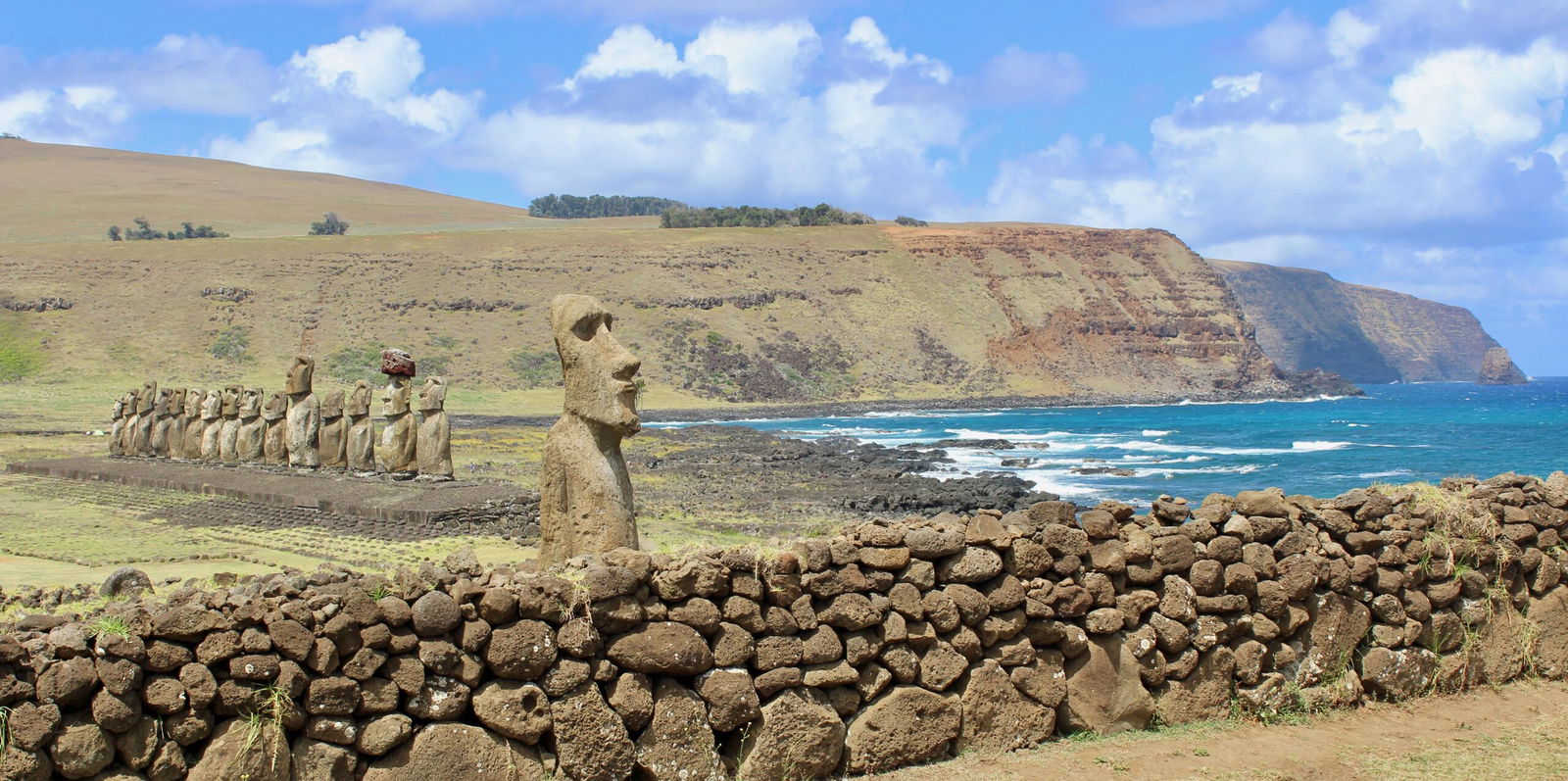 And frankly, if I'm traveling that far in late December, I sure as heck would rather spend at least some of the time in a place where I'm swapping my down jacket for a tank top.
Our approach
While I love Ben's champagne-laden reviews with a side of caviar, I don't have much to add in terms of airline reviews on this trip. Perhaps more importantly, Ben and Tiffany are both approximately 1,000x better at taking hotel pictures than anyone else I know, yours truly included.
And getting the right lighting for elevator/shower/food pictures is actually really hard. Who knew?
So while I'll be weighing in with a few lounge/hotel reviews, I also want to give the destinations a fair shake. And if you're still pining over the lack of flight reviews, I don't think anyone sums it up better than Tiffany, in this post.
But to start, I figured it would be worth talking through the booking process, because there are a couple of interesting nuances when it comes to travel within Chile.
Especially when seemingly half of the North American continent decides to join you down there.
Getting to Patagonia & Easter Island
Before we get started, I want to make one thing clear – this trip was about the destination, not the journey. Which is really just a fancy way of saying that while our points definitely helped to offset the costs, the ultimate goal here wasn't the killer sweet spots that some award charts offer.
Clear expectations.
While holiday award travel is always a bit of a conundrum, I've found the week between Christmas and New Year's tends to be feasible – if not great – in terms of award availability. Unfortunately, we dragged our feet a little longer than we should have due to some external circumstances, and watched several awards pass us by, including American's 787 business class out of Dallas, and LATAM's 787-9 out of Miami.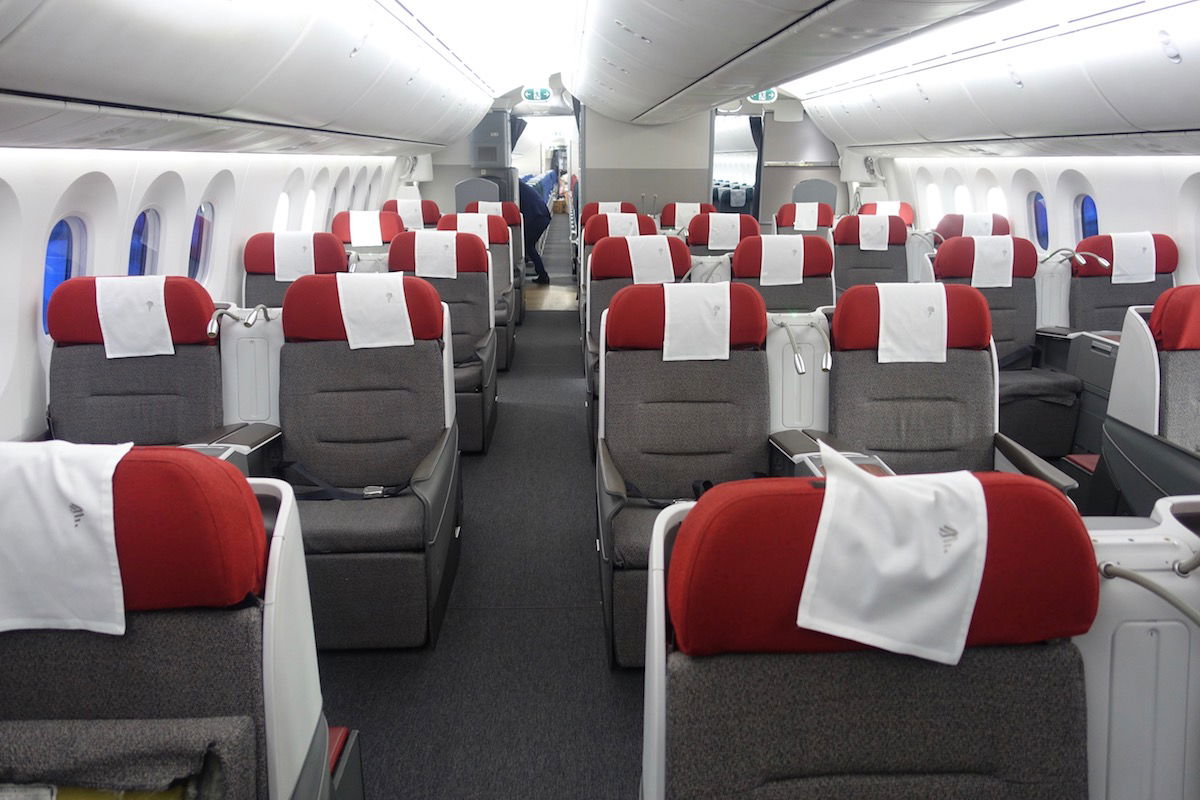 Heck, even Delta had some saver-for-them availability on their 767 out of Atlanta, for the low(ish) price of 110,000 SkyMiles one-way.
As we watched those awards come and go, it became clear that dragging our feet wasn't an option, and we would need to jump on the next saver award space in business class that we could find.
Eventually we settled on Copa Airlines out of Boston for 60,000 United MileagePlus miles per person. I won't be reviewing these flights, since Nick already has us covered (and sadly, little has changed in the past three years) but I will leave you with these three additional observations:
The service was significantly better on the flight from Panama City to Santiago than the flight from Boston to Panama City. If you consider getting an amenity kit and not being woken up from a nap because "BREAKFAST" to be stellar service.
Panama City is insanely easy to transit through, since you don't have to change terminals or re-clear any kind of security. I wouldn't hesitate to do it again, even on a tight connection.
Last fall, Copa started to roll out their new 737 MAX aircrafts, which offer fully flat beds. Well, we know what happened with the 737 MAX, so while there may be a flat bed experience in your distant future if you're connecting through Panama, I wouldn't count on it anytime soon.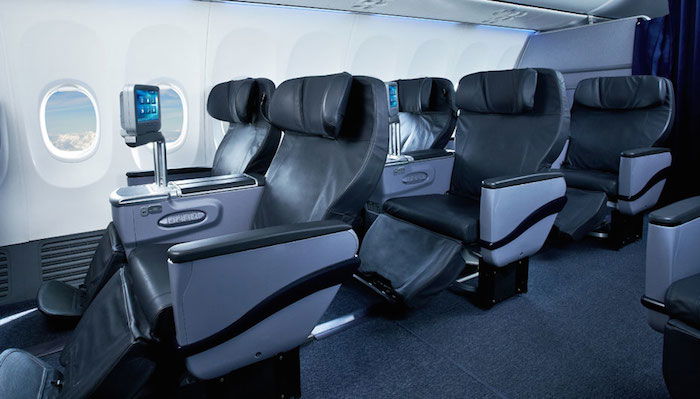 In the meantime, the dentist's chair is far from the most glamorous award out there, but beggars (and mileage redeemers) can't always be choosers.
Getting home over New Year's
If traveling the week between Christmas and New Year's limits award options, traveling home the weekend after New Year's presented a dearth of awards that made me wonder if I should just move to Chile. It became pretty clear pretty fast that business class redemptions were out of the question, so I went with the next best line of defense: if I can't get a business class award, go with the airline where I have the most status.
So after many months of deliberation, I turned to my beloved, abundant, and consistently devalued currency of choice: SkyMiles.
I'm hesitant to even admit how many miles I spent, but I'll tell you that the class of service rhymes with "schmeconomy." Even Comfort Plus was sold out.
Delta doesn't allow Global Upgrade Certificates to be used on award tickets, so I spent the better part of the fall checking to see if award prices had dropped, and praying for an op-up.
Torres del Paine
Given that our trip was centered around this destination, everything else kind of hinged on our ability to actually get into the park, so booking this was the next logical step. Our original plan had been to hike the famous "W" trail, a popular ~80 kilometer multi-day trek that draws avid hikers from across the world.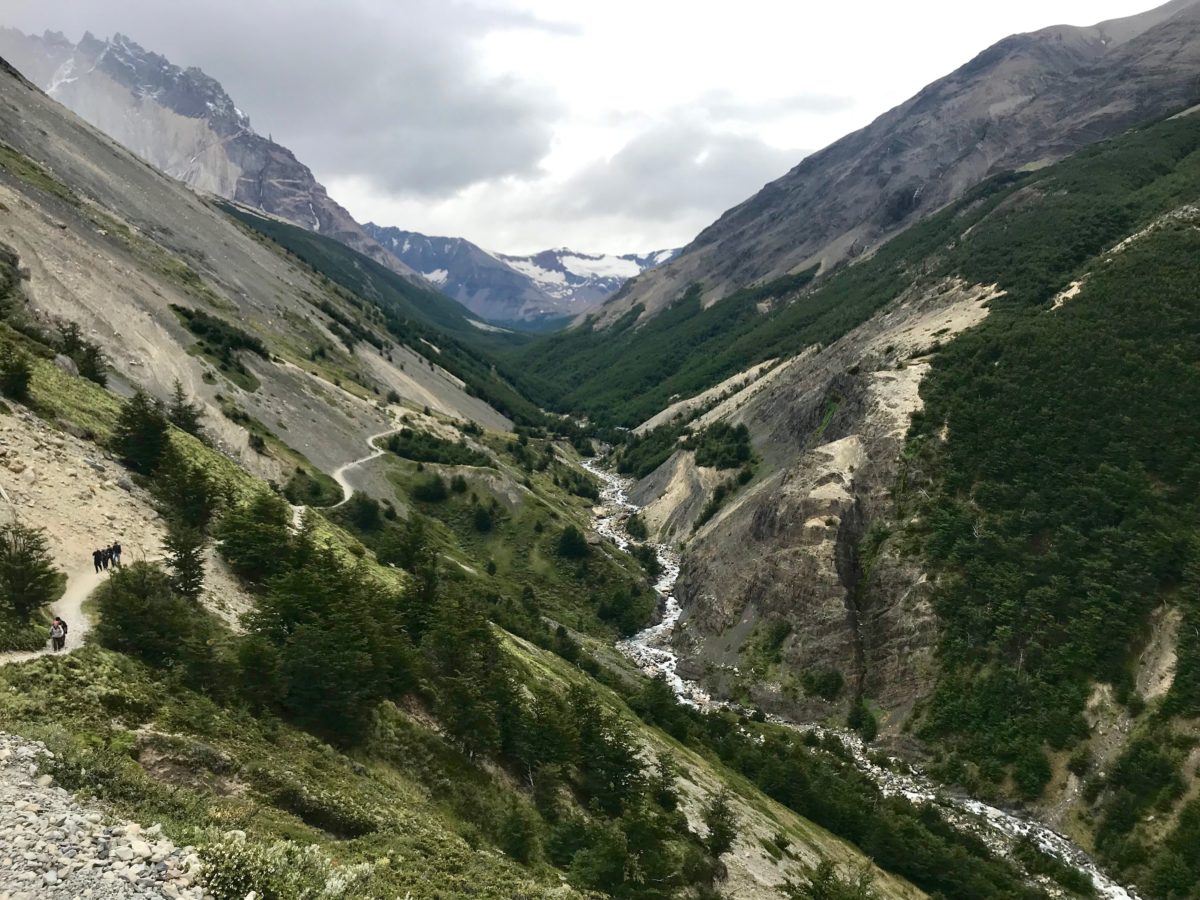 Unfortunately, that popularity has worked to the park's demise. While hikers could once roam free and camp wherever they wanted within the designated areas, the increased visitorship had environmental impact that led to the park instituting a reservations-only system in October of 2016.
Hikers must now book campsites or refugios (heated dorm-style bunkhouses) in advance through the central booking system variety of de-centralized, independent operators whose websites may or may not have translation services.
And most of these slots are snapped up at least eight months in advance.
We quickly realized that booking a trek on the W, a month before departure during peak season, was kind of the hiker's equivalent of saying "I'm going to use my United miles to fly my entire family around the world in Swiss First Class."
In other words, it just wasn't happening.
We ended up finding post-new-year's availability at the centrally located (and aptly named) Refugio Torre Central for three nights, which would provide easy access to the most popular sections of the trail and allow us to see most the W without having to carry a heavy pack.
But the location came at a price. More specifically, it cost $160 per person per night for, essentially, a bed in a dorm room and two mediocre meals.
I'll have more to say about the park's general logistics in a later post, but for now, I'll leave you with this reflection: it cost more to stay in what was essentially a hostel at the base of the "W" trek than it would have cost to stay at the W Hotel in Santiago.
By a significant margin.
Intra-Chilean flights
Compared to pulling this together, everything else felt easy – but we weren't out of the woods yet. The next biggest hurdle was getting to Easter Island. LATAM is the only airline that flies to Easter Island's airport, with twice-daily flights from Santiago and weekly flights from Tahiti. Consequently, partner award availability – through American AAdvantage, British Airways Avios, or otherwise – is virtually nonexistent.
I've read reports from people indicating that they couldn't find award availability for an entire year, and while that occasional unicorn may exist, it sure as heck isn't going to show its face during one of the most popular travel weeks of the year.
We ended up paying more than I would have liked for a one-way ticket from Santiago to Easter Island's IPC, and a return flight to Punta Arenas (the gateway to Torres del Paine) with a mandatory connection in Santiago. With a little bit of foresight and extra planning, you can transfer Marriott Rewards points to LATAM at a 3:1 ratio with a 5,000 point bonus for every 60,000 points transferred.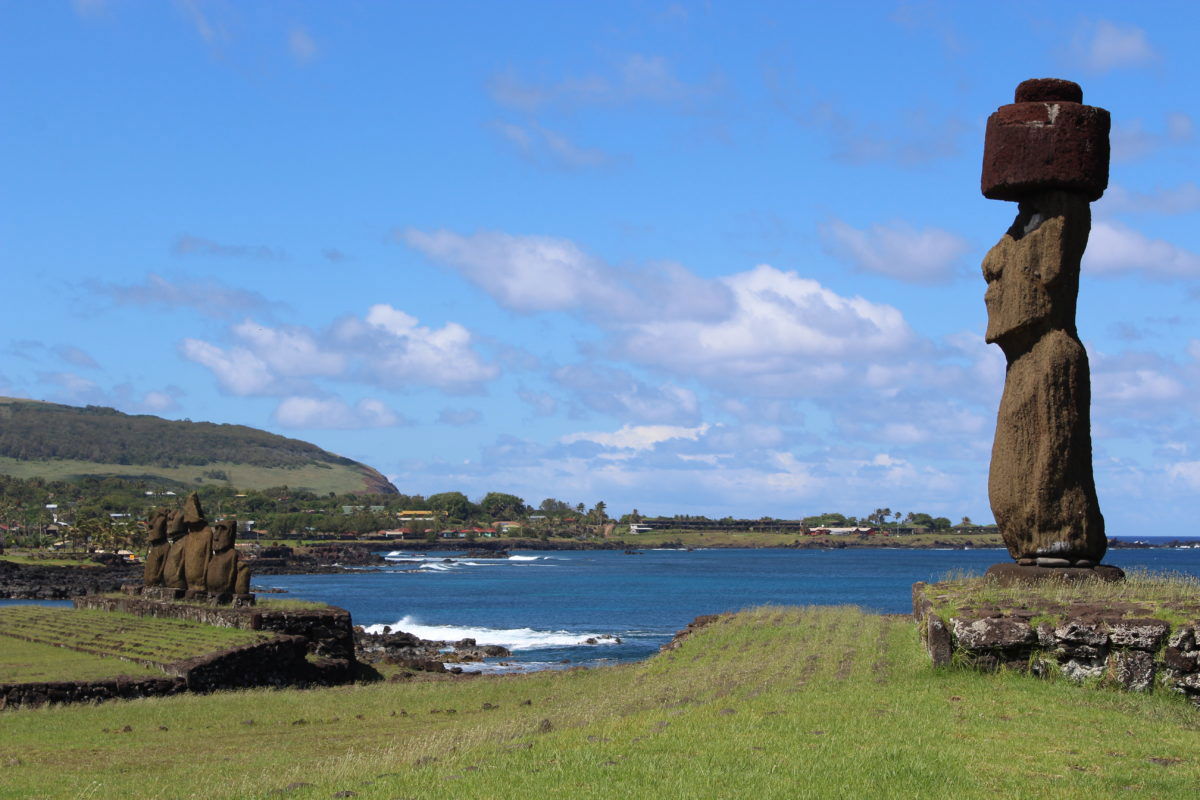 But perhaps the most practical way to maximize value on LATAM is to book directly through their Chilean website. I didn't love the risk that goes with showing proof of citizenship, so I shied away from this option, but it sounds like it doesn't matter. My friend Jeremy was able to book round-trip business class for around $600, with zero proof of citizenship required.
At least we know for next time.
Back on the mainland, things get comparatively easier, with LATAM, Sky Airline and JetSMART all servicing Punta Arenas. I'm not a huge fan of flying unknown low-cost carriers in new countries, and fortunately, the LATAM flights were priced comparably to the others. Our return flight from Punta Arenas to Santiago set us back $248 per person, and we could have done even better if we had been more flexible with our time that day.
Hotels
Most of our destinations aren't serviced by major hotel chains, but Marriott has a huge presence in Santiago. We tend to be really selective with booking aspirational properties, especially when we are on what amounts to essentially a 30-hour layover. So, for two nights in Santiago, 35,000 points for a perfectly serviceable Courtyard by Marriott felt like a solid choice.
For all of our other stops, we used the basic but utilitarian booking.com for some basic but utilitarian hotels. None of the properties are really worth reviewing individually (though I'll do a general roundup), but nothing broke the bank, either.
Airport Parking
This is probably the most mundane topic I'll ever write about on here, but for those of us who have to drive several hours to get to a major international airport, it's definitely a thing. And while I've typically succumbed to egregious parking rates or booking one-way rental cars, I was finally introduced to the glorious world of airport hotel "Stay and Park" packages.
Oh my gosh, how have I been missing this for so long??
We were flying out of Boston's Logan Airport, where the "official" economy parking lot costs $26 per day. With our flight leaving at 8 AM, we had planned to stay in the area the night before anyway, and we came across a deal that included one night at the Courtyard Marriott and fourteen days of airport parking for $280.
In essence, we paid less than we would have for the "economy" park lot and got our hotel night for free.
And yes, the entire room and parking rate qualified for earning Marriott Bonvoy points.
Bottom line
Sometimes, we plan trips around killer mileage redemptions or amazing hotel deals. But at the end of the day (and call me old-fashioned), I'm still going to prioritize the destination over the journey, using points and miles to supplement wherever I can. Clearly, this trip fell into the latter category.
And with two far-flung, remote destinations that we will probably never visit again, I was okay to pay the "destination premium." After all, we weren't going for this: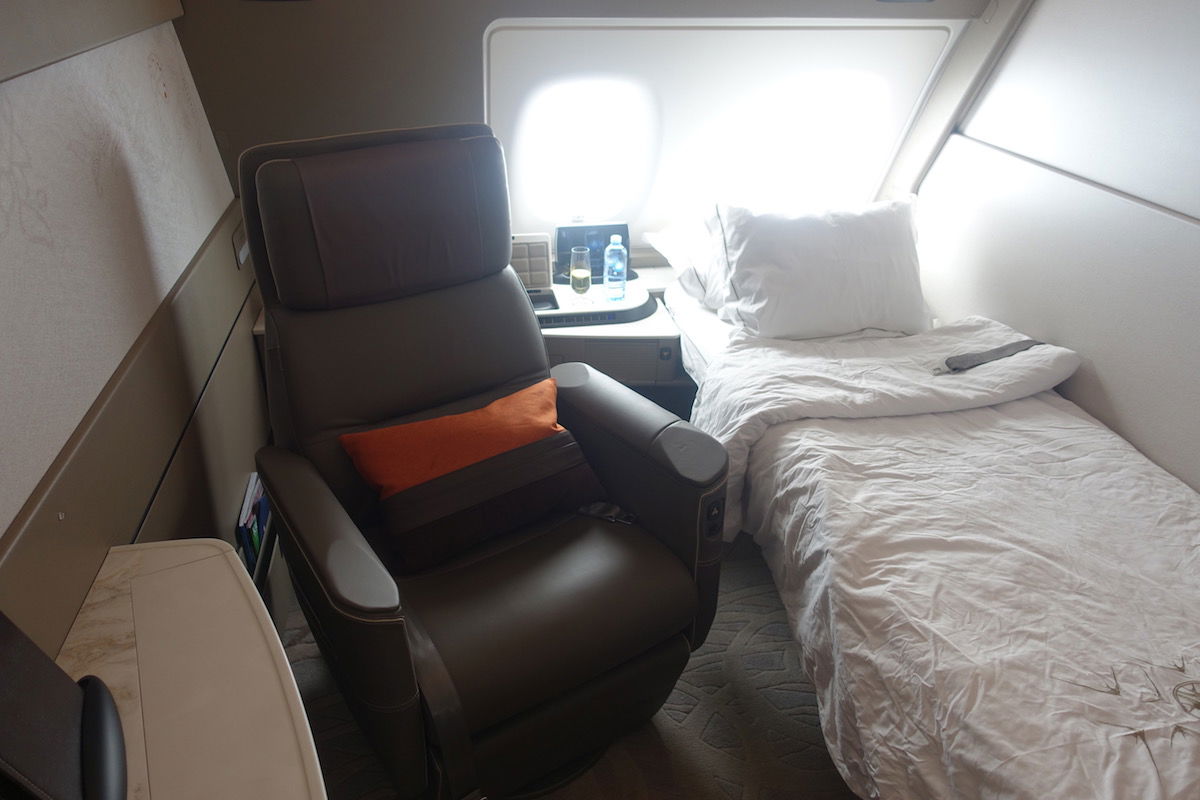 So much as this: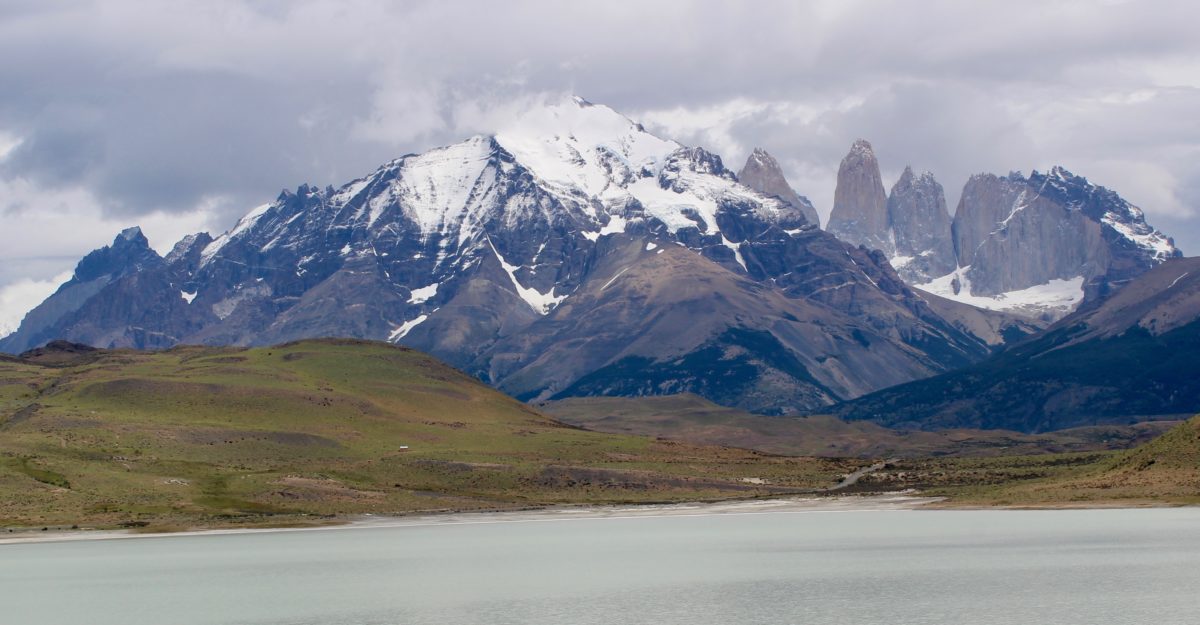 I look forward to sharing our adventures!
P.S.
If you're still really yearning for a review of Delta's 767 economy product, I wrote a haiku about it:
Seat was pretty tight
Good movies bad food and small
Amenity kits