---
I'm going to do things a little bit in reverse here, and start with the bottom line: This is the worst Sky Club that I've ever been to.
Okay, with that out of the way, here is some background as to how we got there. We landed in Santiago from Punta Arenas with six hours to go before our flight to Atlanta. Given Delta's limited presence at Santiago's SCL, check-in wasn't open until three hours before departure.
To kill the time, we found our way to a restaurant (where we probably really overstayed our welcome — although we were far from the only ones). Finally, with about three and a half hours to go before departure, we made our way downstairs to the check-in area, where they had just started processing passengers for the SCL-ATL flight.
The airport was a bit of a sh*tshow on the Sunday after New Years' (sorry, but there really is no other way to describe this scene), so we were certainly looking forward to getting through and finding some peace and quiet in the lounge.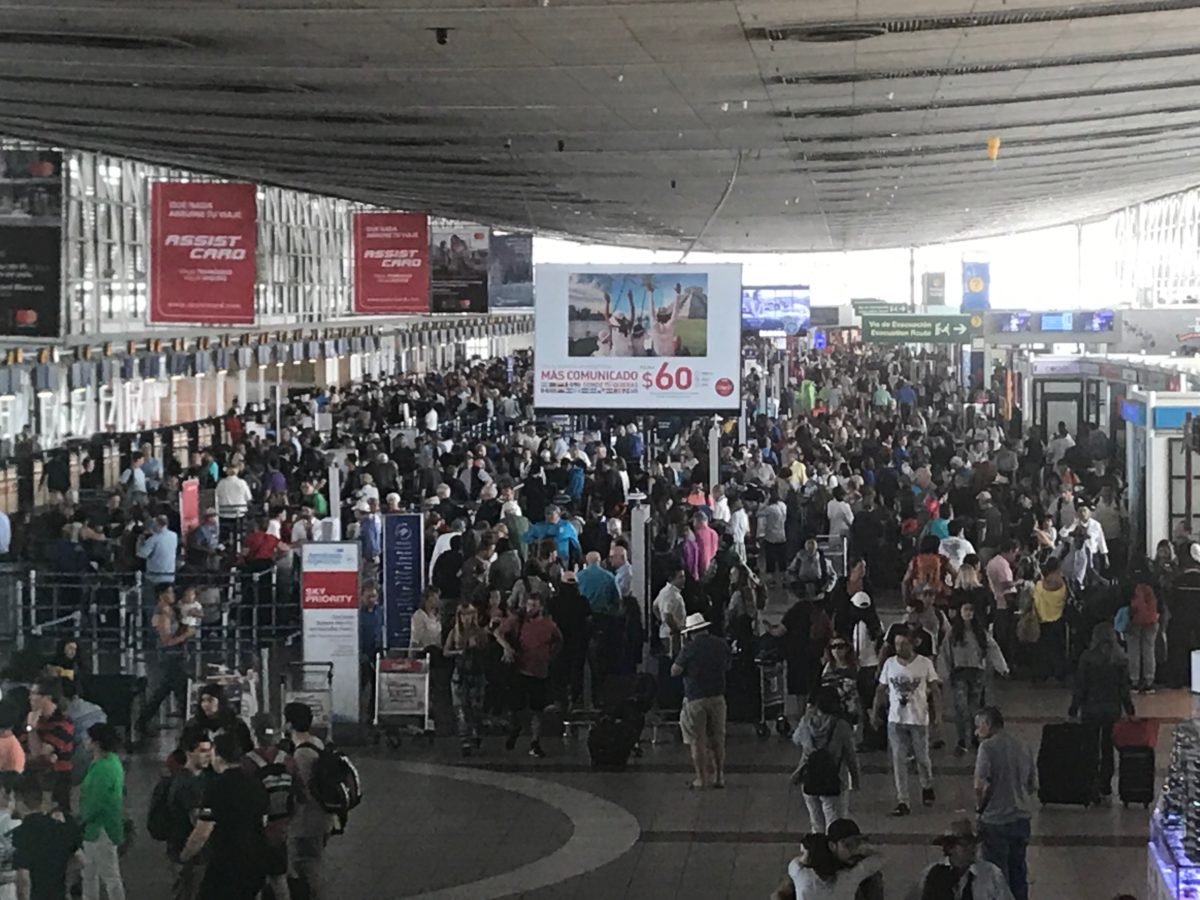 Check-In
Unfortunately, I think half of the city of Atlanta had the same plan, because the queue to check-in moved slower than some of the Patagonian glaciers that we had just seen. To their credit, the agents (both of them) were doing their best, but it still took close to a half hour to get through the Sky Priority line (pictured below).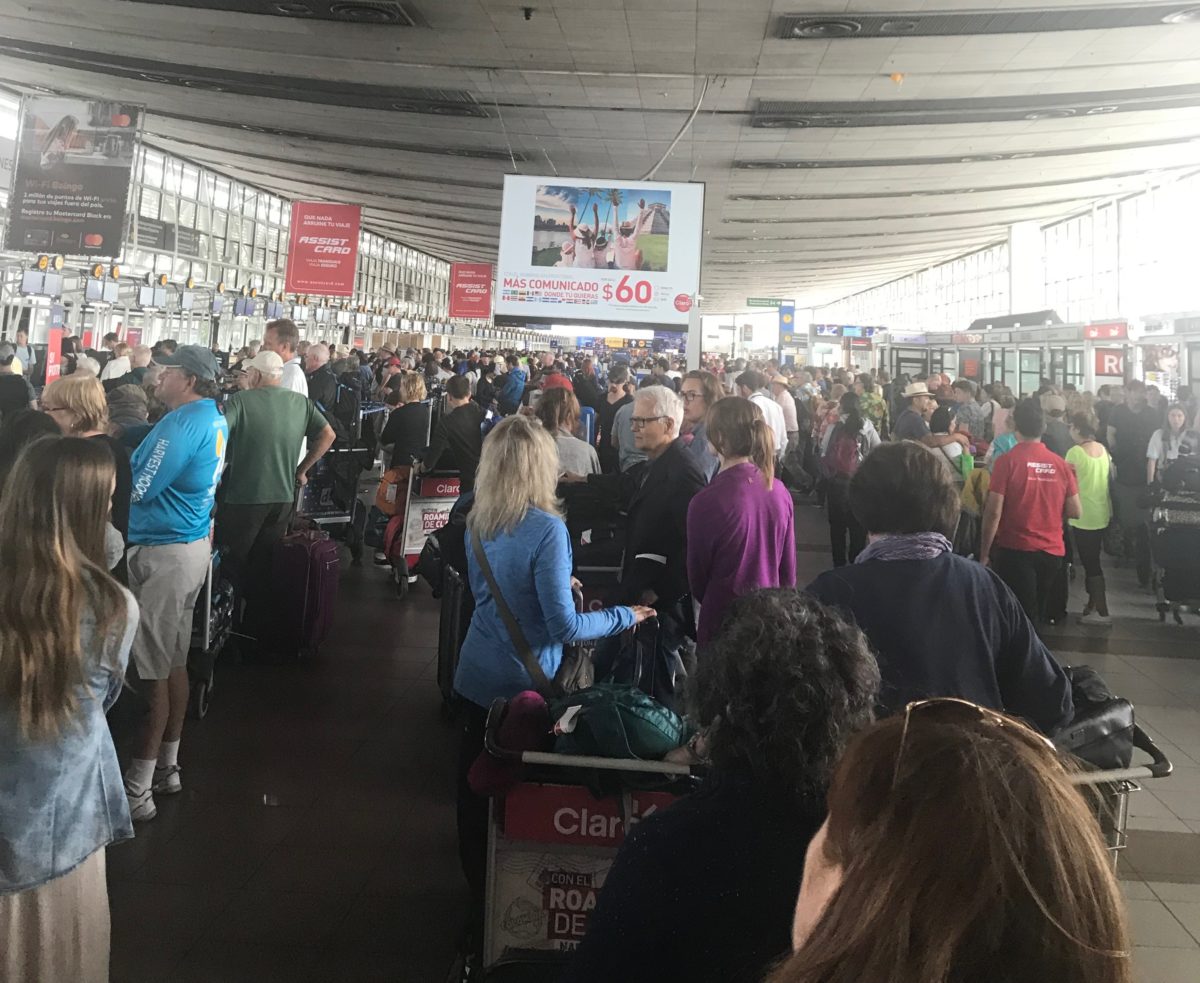 They did have an employee working the floor to make sure that everyone was indeed Sky Priority, which I appreciated, and eventually more staff showed up.
Still, this was far from the world's greatest check-in experience.
The lounge
We were able to access the Sky Club free of charge with our Sky Team Elite Plus status, due to the fact that we were coming from an international itinerary. However, there are several credit cards that offer complimentary access to airport lounges, including Sky Clubs, provided you are flying on a Delta itinerary.
The lounge is located downstairs, past the requisite walk through Duty Free that seems to be a staple of most international immigration checkpoints, and close to Gate 17.
My first thought when I entered was, "Did I accidentally walk into a Priority Pass lounge?"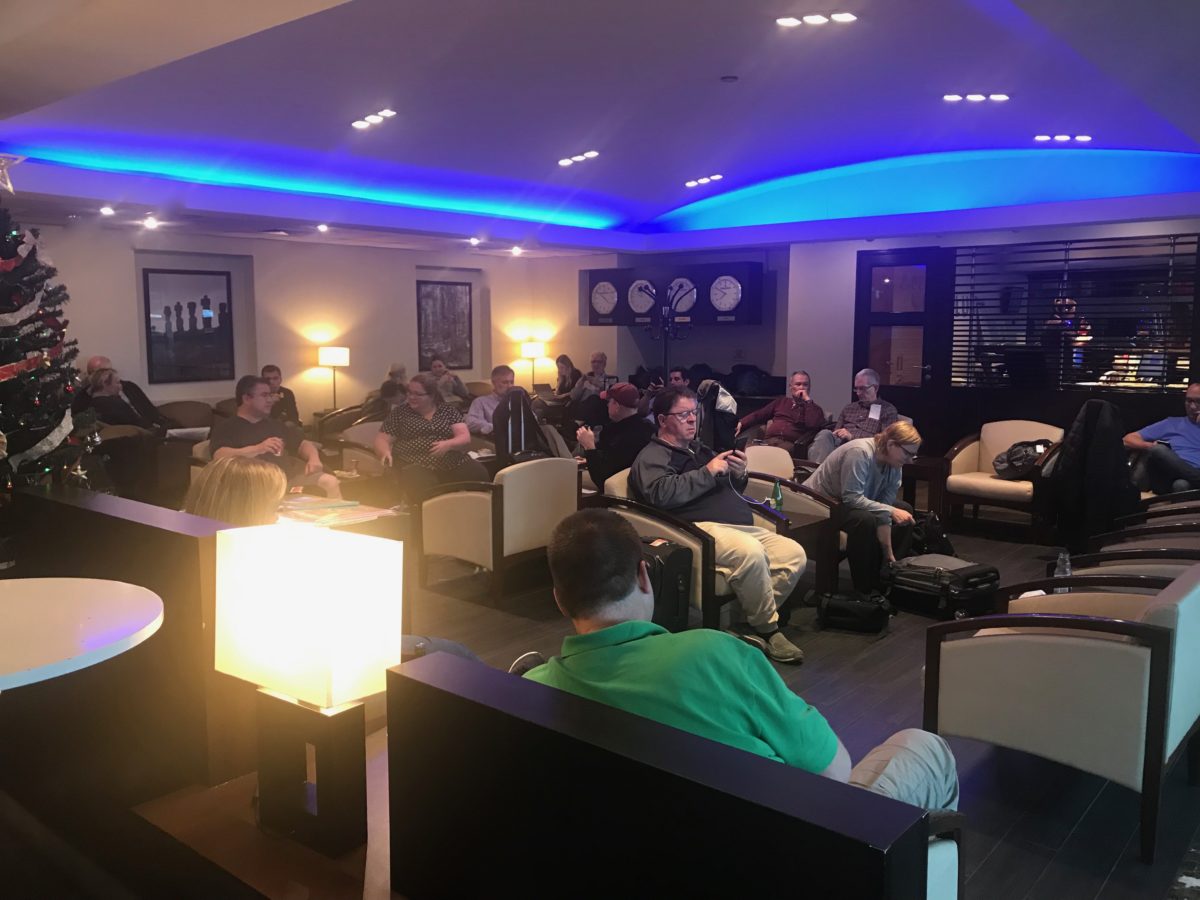 Ours was the only Delta flight leaving that night – and still, the lounge was already pretty crowded two hours before departure. My husband and I managed to find two seats together, although there were no nearby power outlets to be found.
Still optimistic, I decided to go check out the small buffet area.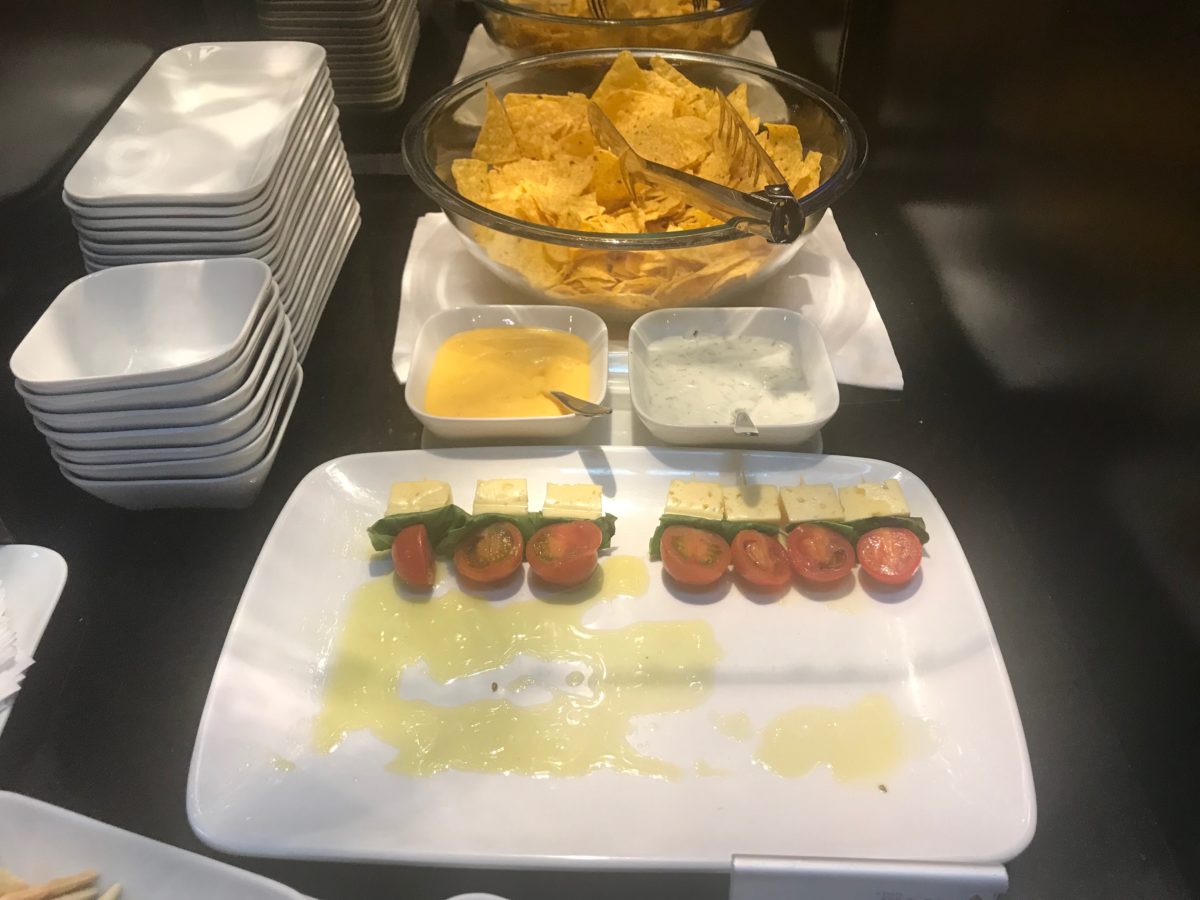 Someone in catering must have decided on the seasonal theme of "Super Bowl Party," although everything tasted at least a little bit better than it looked.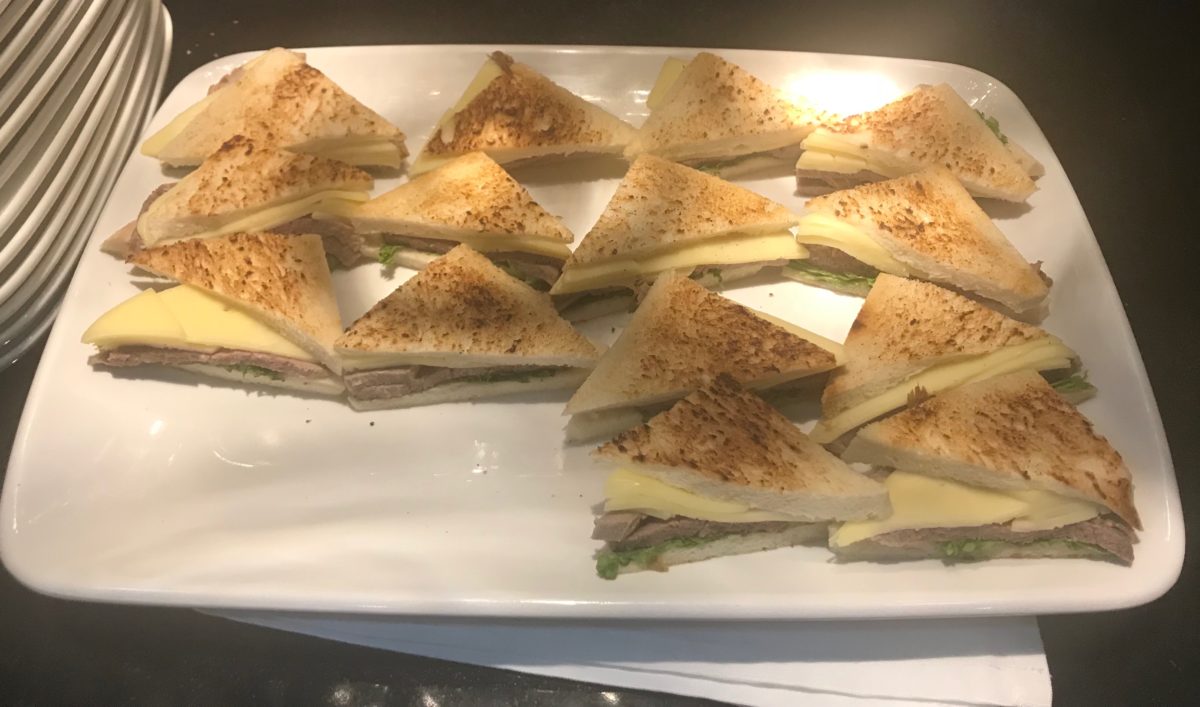 The salads and fruit plates were wrapped, which I guess I appreciate, but none of it looked particularly appealing.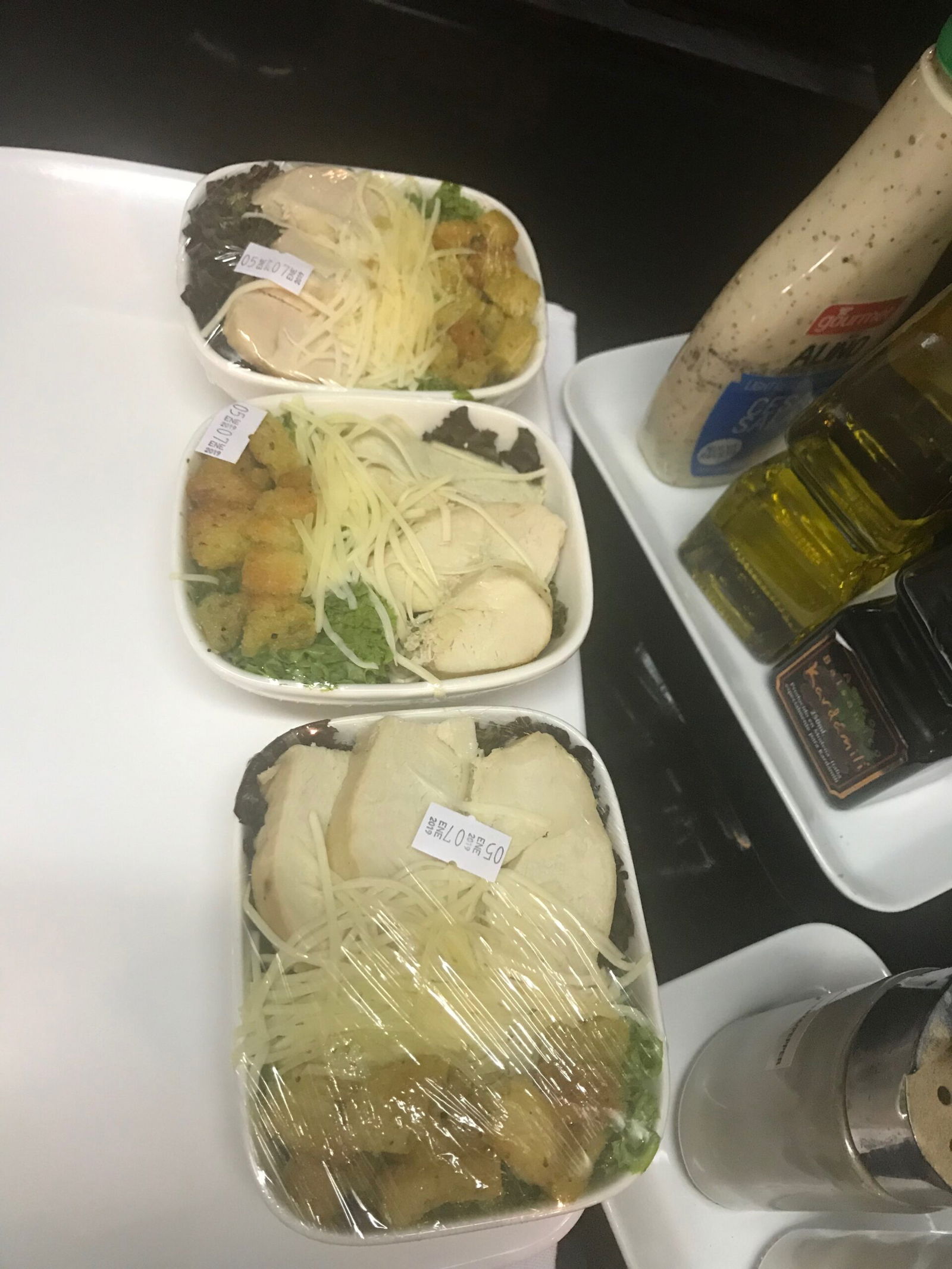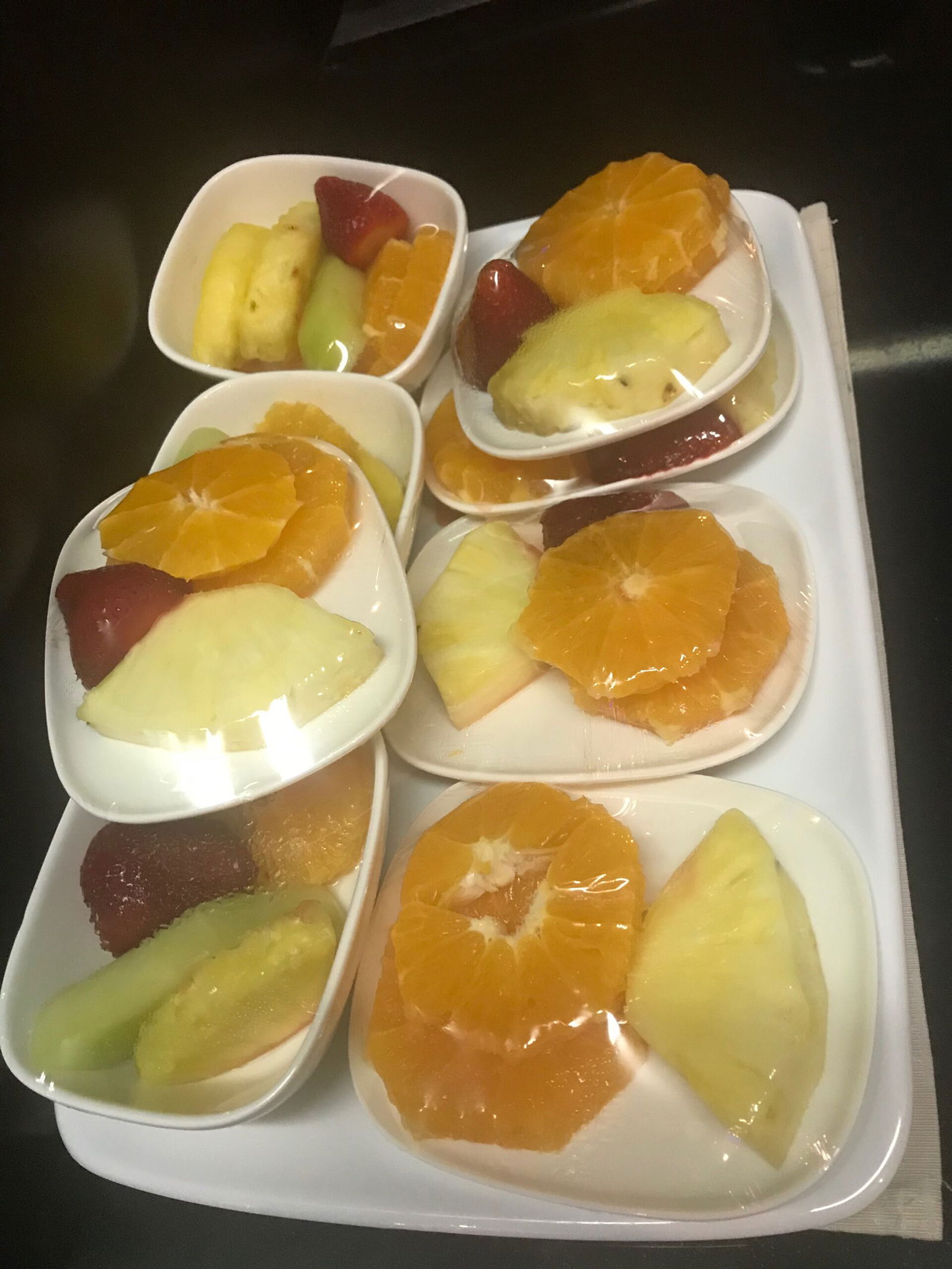 The self-serve bar looked like pretty much every other self-serve bar that I've seen at a Sky Club. If your primary goal is free mid-caliber booze, you at least have that going for you.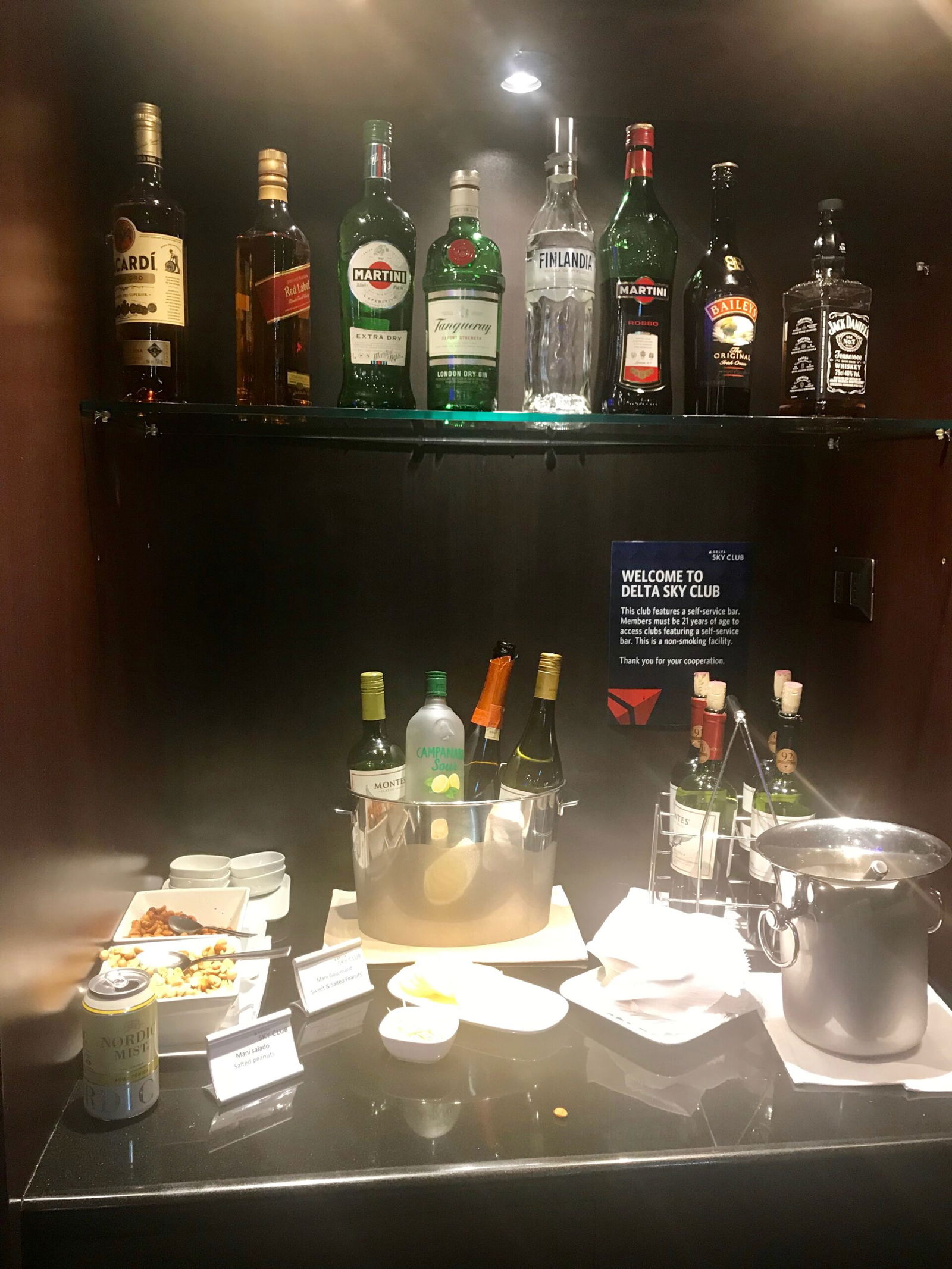 And if caffeine is more your speed, the coffee machine seemed perfectly serviceable.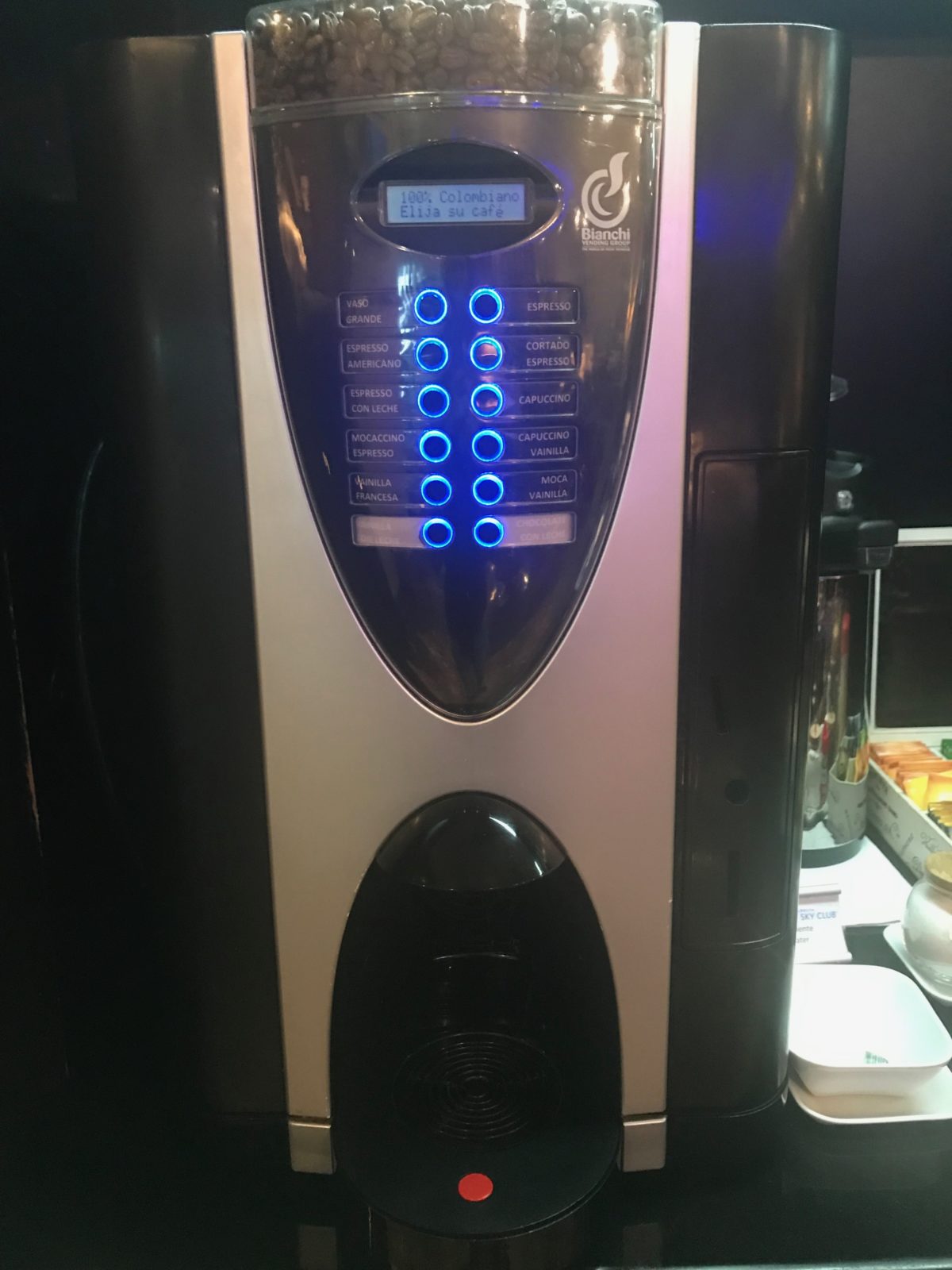 Not far from the buffet was a table of magazines and newspapers. For some reason, they were all en Francais, which was a little confusing.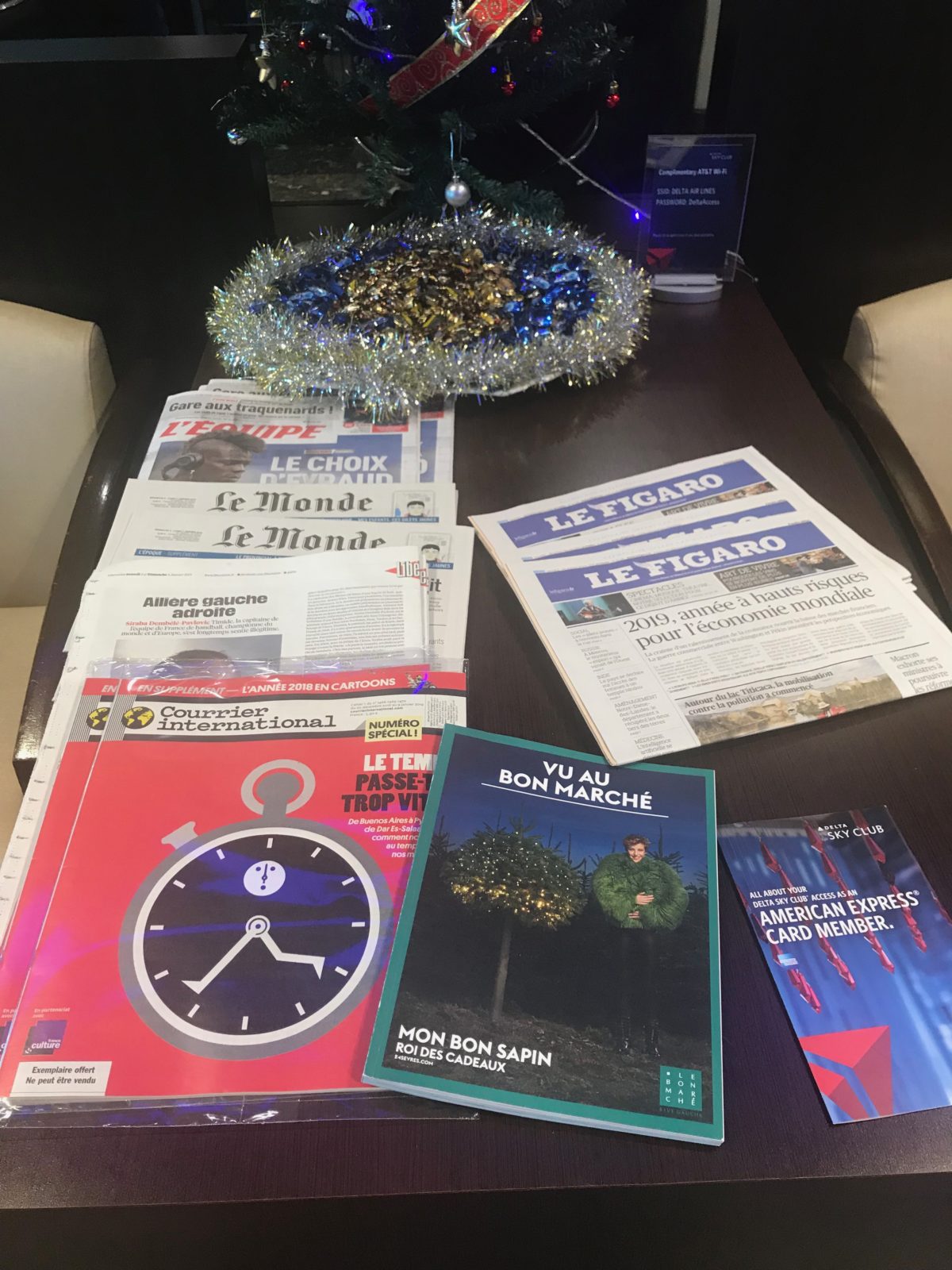 Although Delta missed no opportunity to promote their SkyMiles credit card – in English, of course.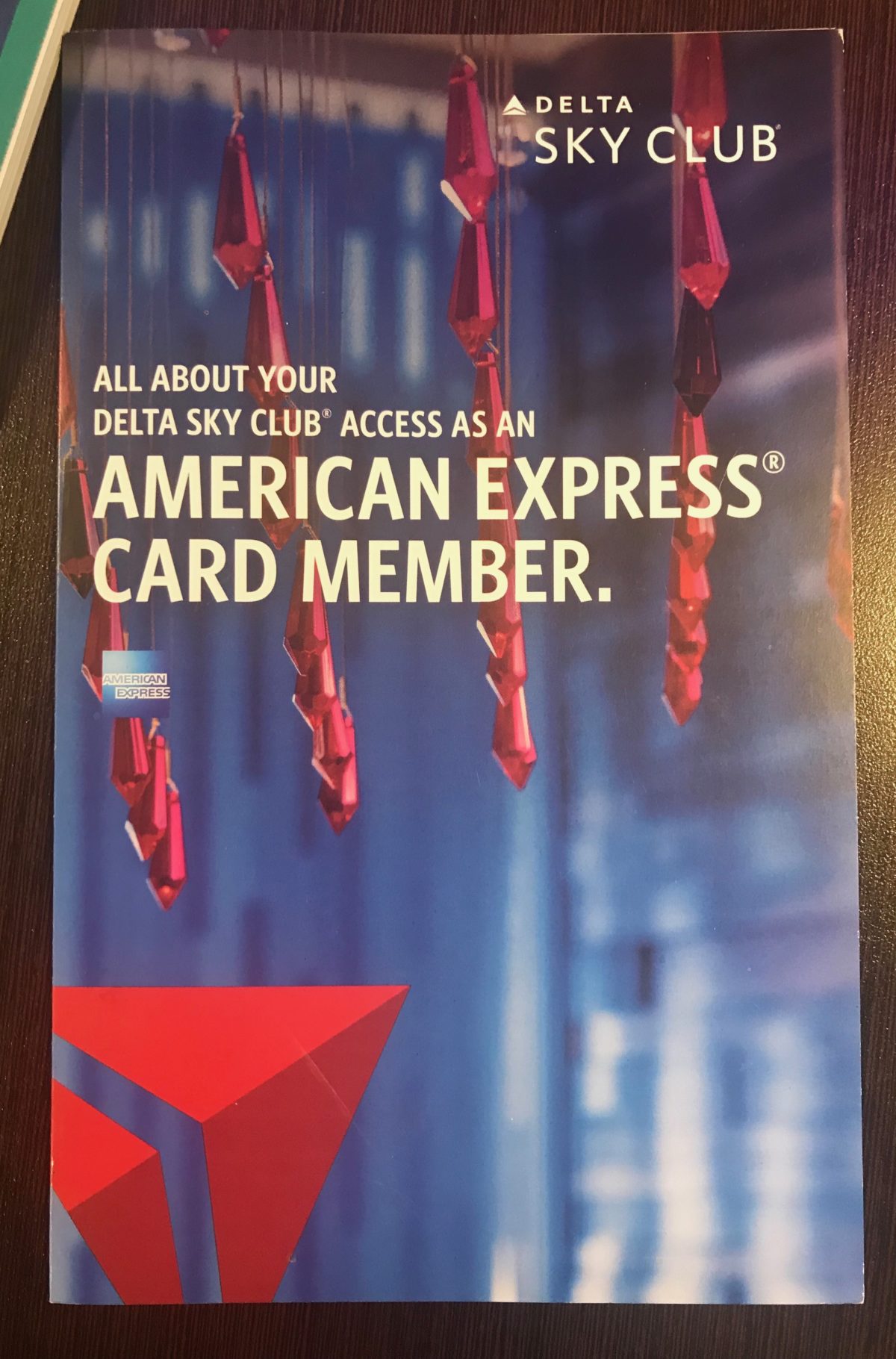 I checked out the magazines, cobbled together an appetizer-sized plate of buffet snacks, and settled in to plug into the Wi-Fi.
WiFi situation
Unlike U.S.-based Sky Clubs that use AT&T Wi-Fi and a shared password once you plug in, this Sky Club had a unique password that you input right into your device's Wi-Fi settings. In theory, I like this concept because you don't have to toggle around until the browser redirects you to the "right" window.
In practice, however, I only like this concept when it actually, you know, directs you to Wi-Fi. Instead, I found myself coming up on this error message again and again.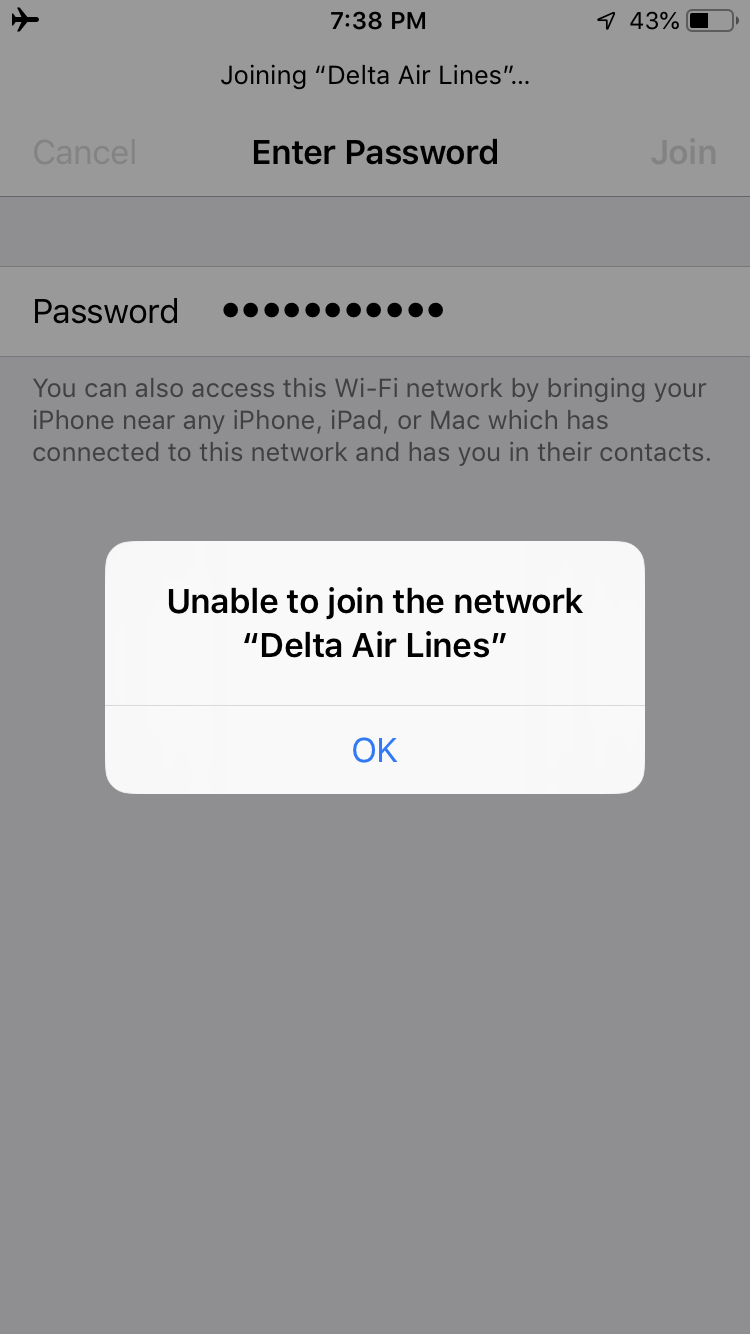 My husband and I tried across four or five devices, with every possible combination of capital and lowercase letters that you can find, and couldn't seem to get connected.
With unsuccessful Wi-Fi and a battery that was draining quickly, I passed the time by giving myself a tour of the rest of the facility.
Other club amenities
There wasn't much left to explore, but I worked my way to down to the business center area, where I proceeded to take some additional pictures (and turn up the sarcasm font).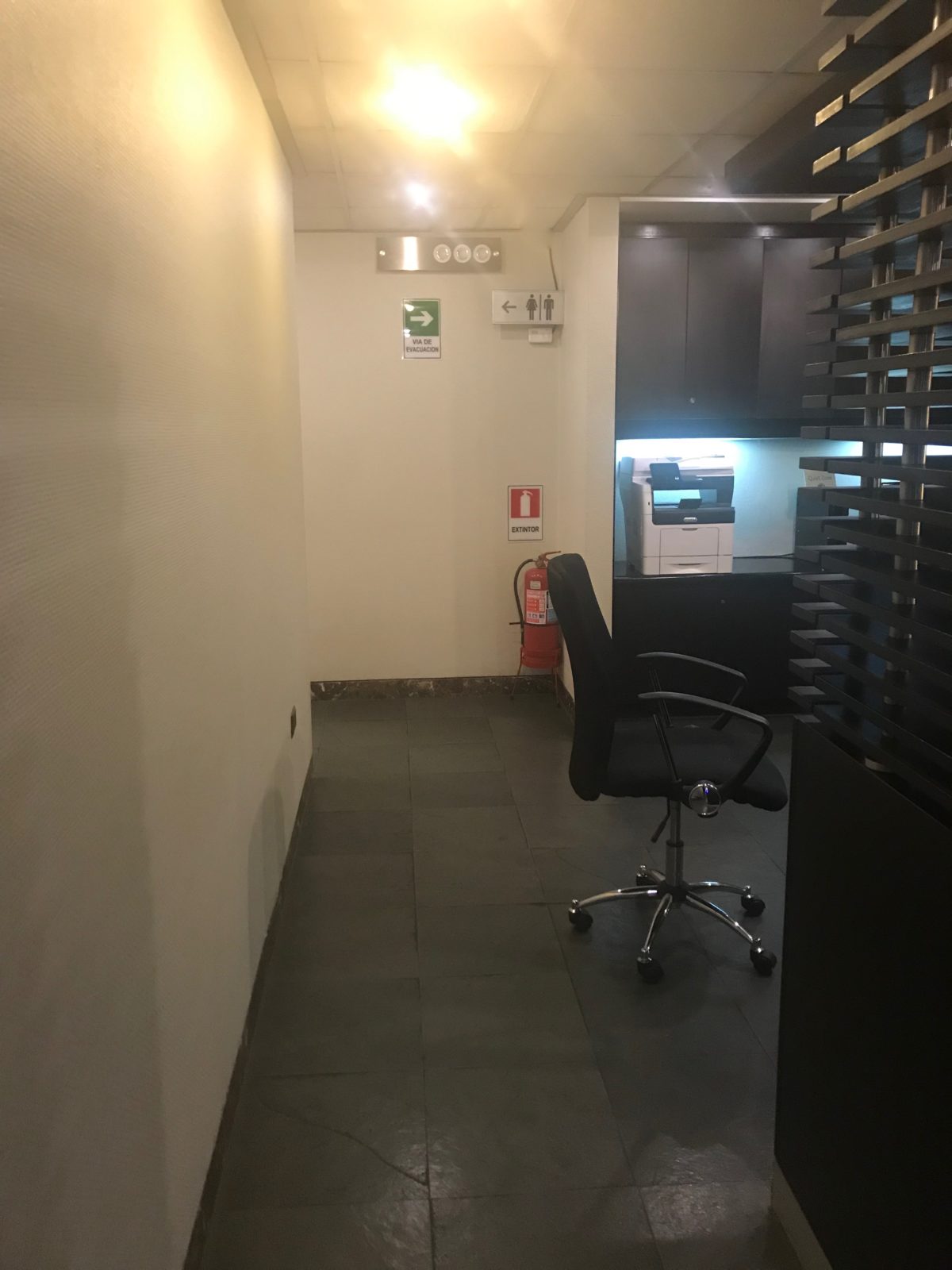 Down the glamorous hallway was a state-of-the-art business center, complete with a computer and printer.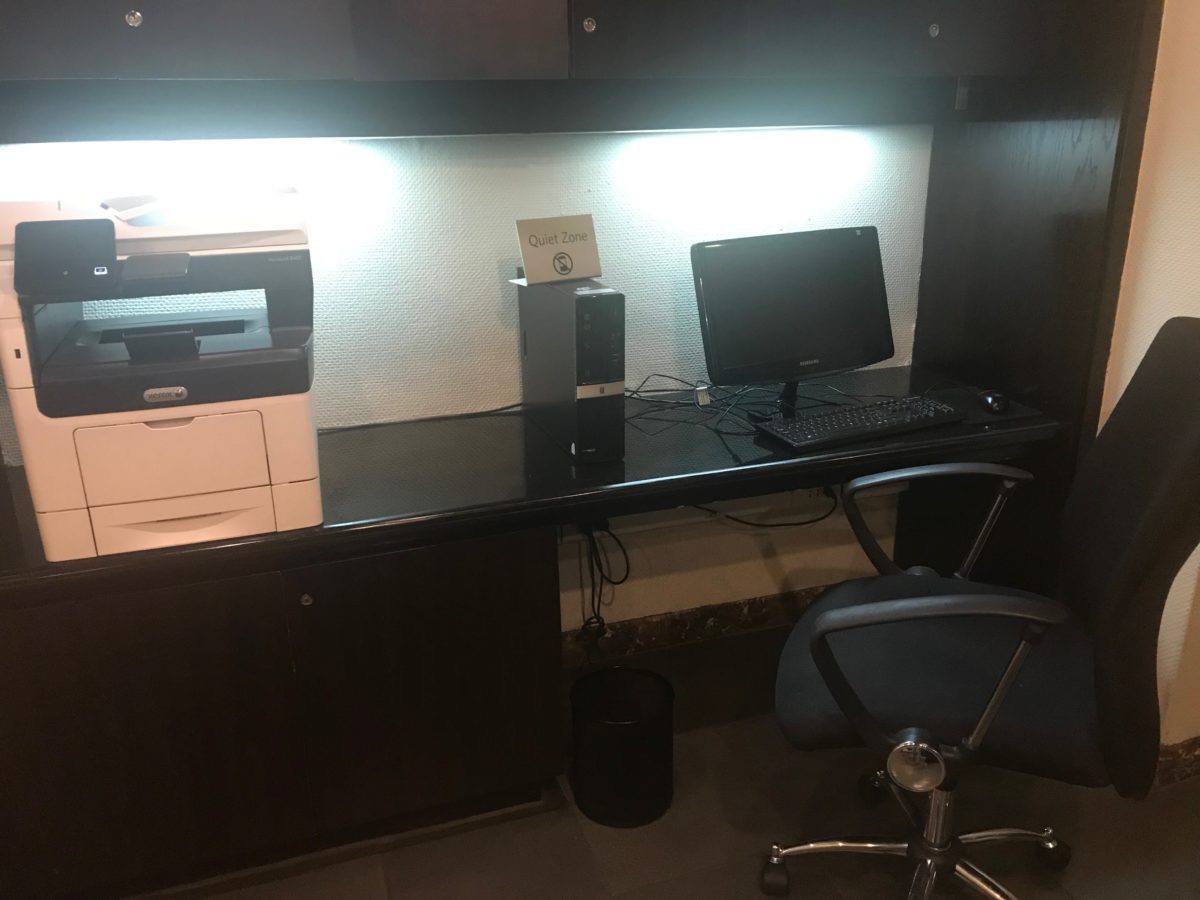 There was also a lone desk, likely straight out of Ikea's "freshman dorm" collection.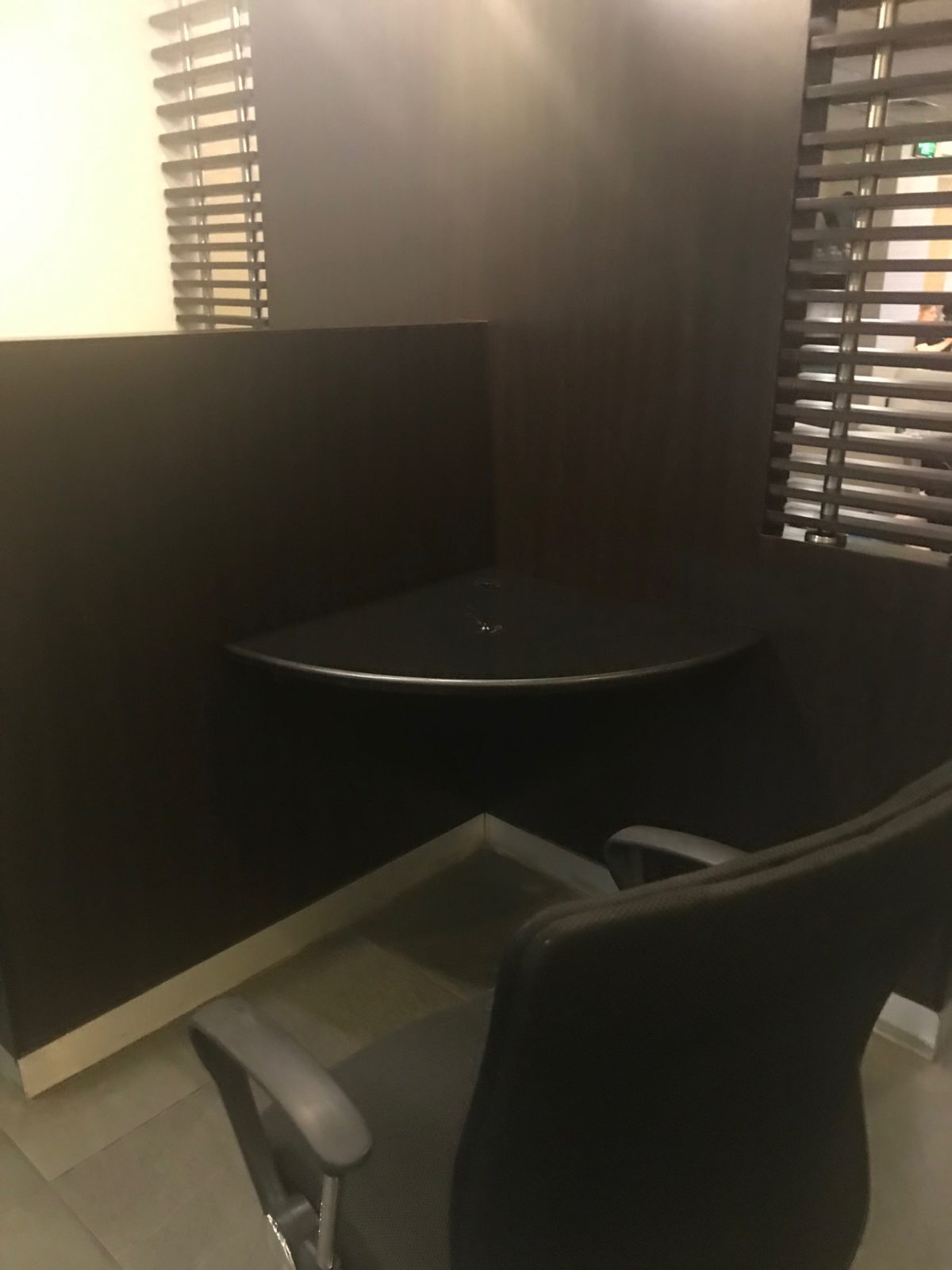 The bathrooms were probably the nicest part – and the most well-lit – of the whole Sky Club. While the travertine tile feels a bit "2015 Flip or Flop," ultimately, I have no criticisms here.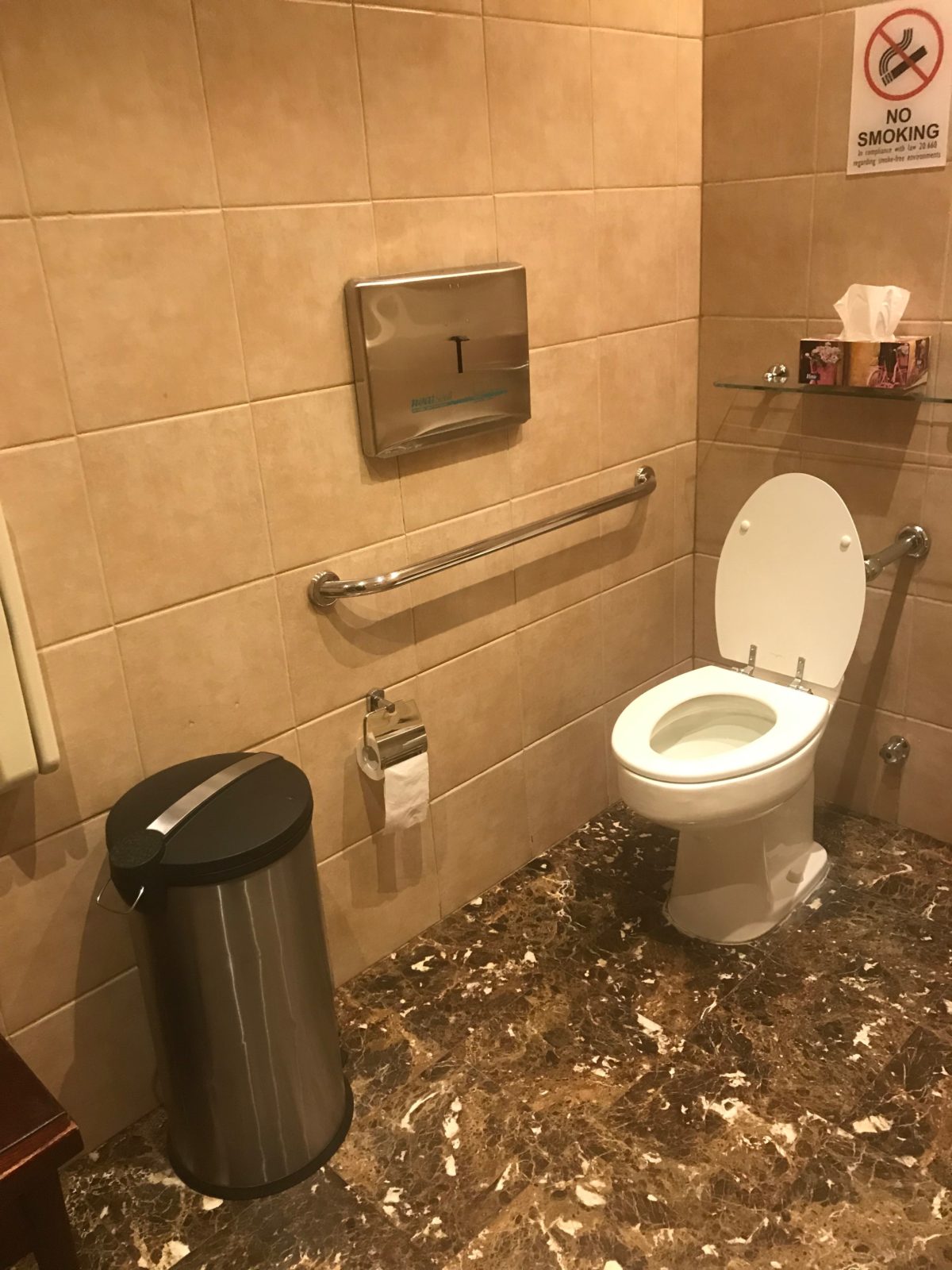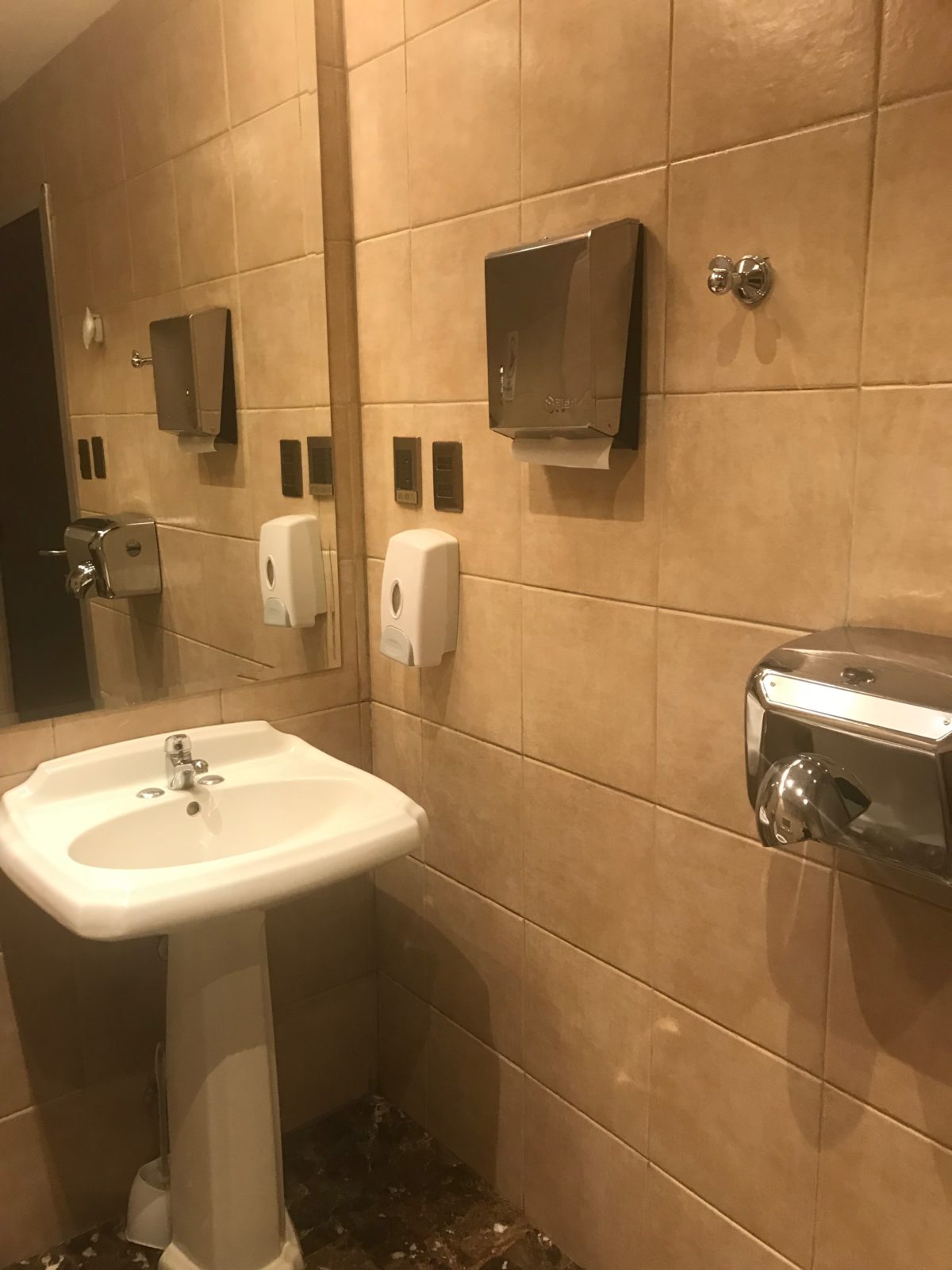 And the shower room looked comparatively decent, although the shampoo and soap dispensers reminded me more of summer camp than an international business class lounge.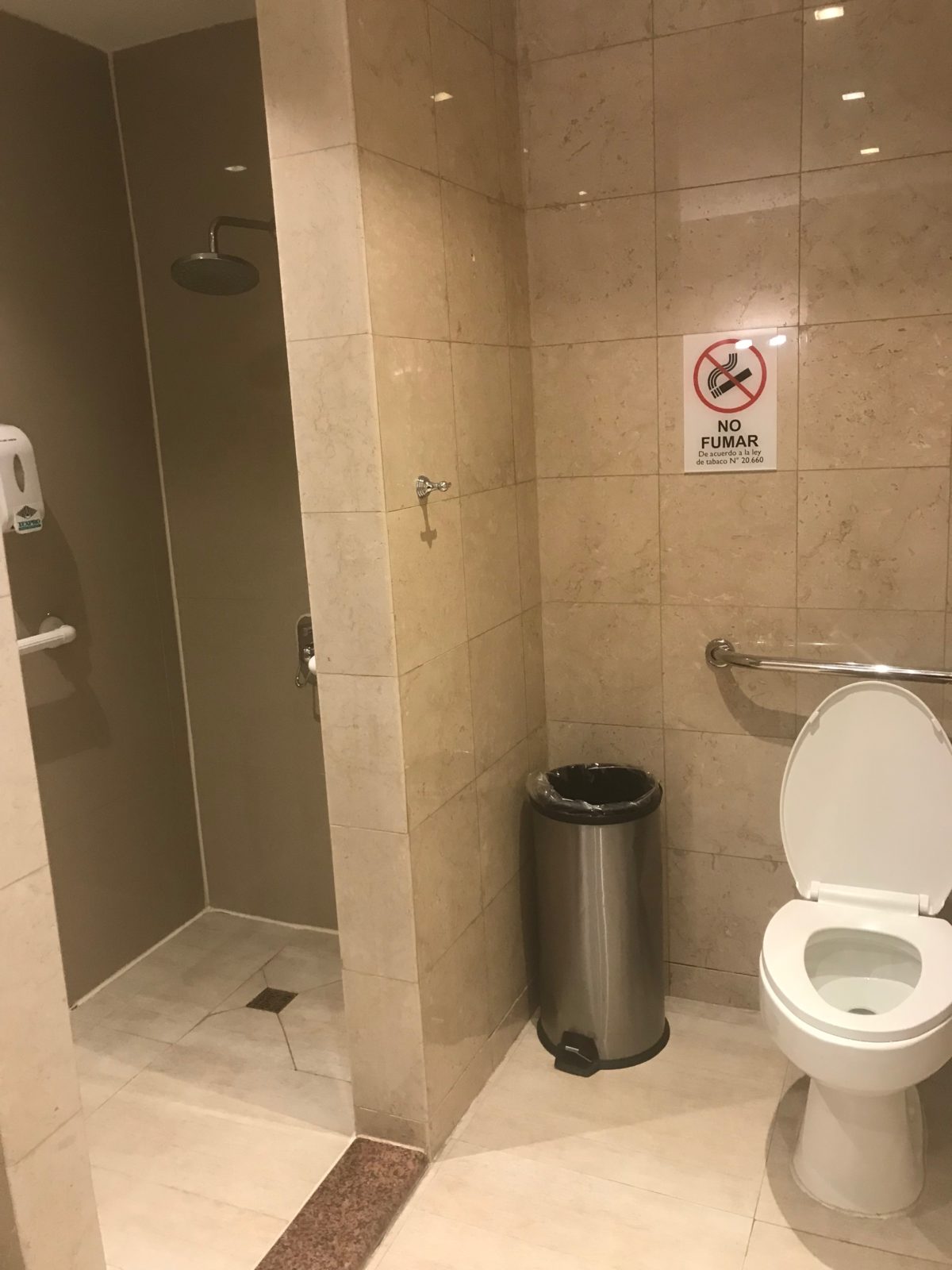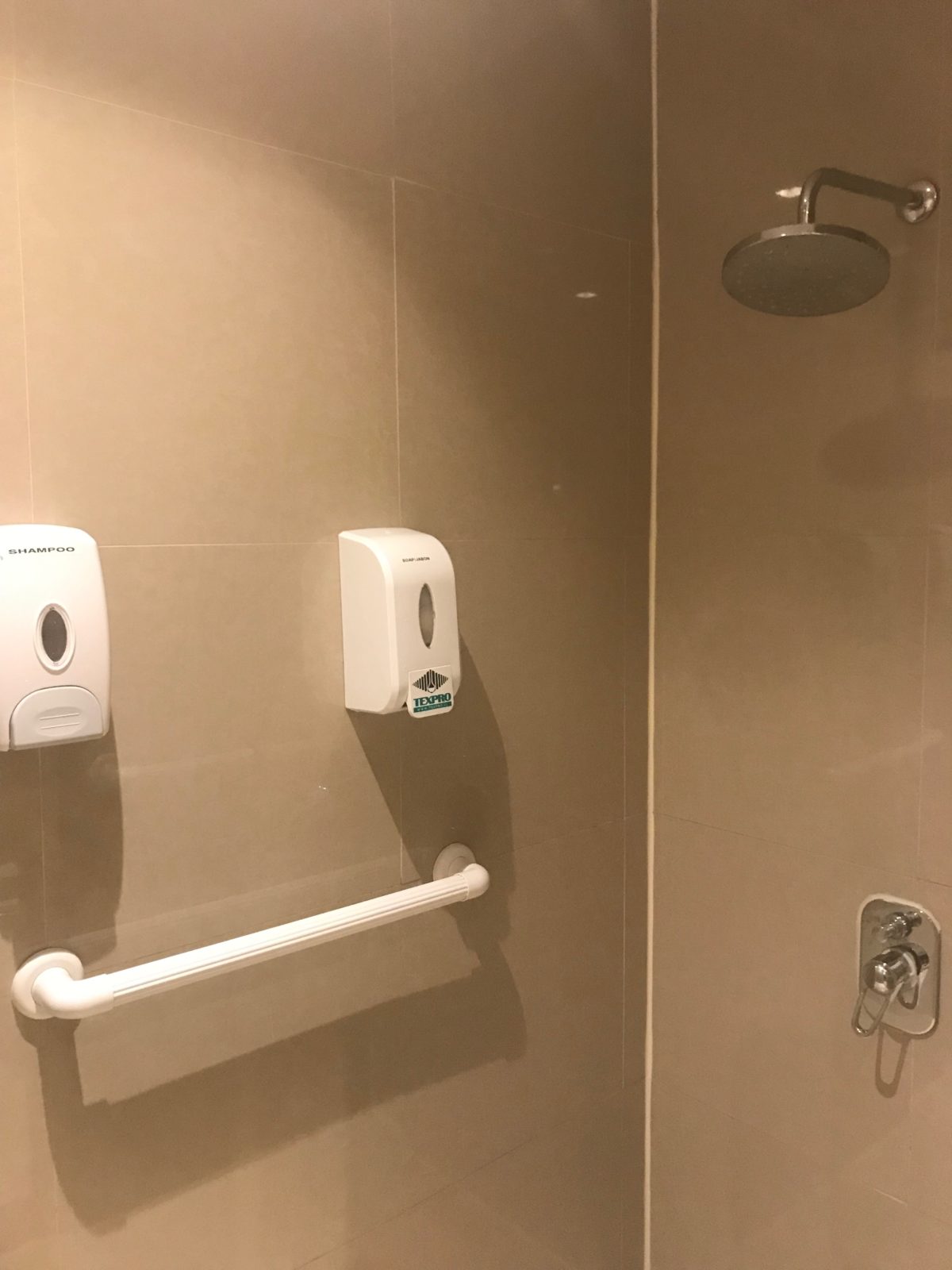 I headed back to my seat and tried to plug into Wi-Fi for about the 35th time, when my iPhone flashed the dreaded "low battery" sign.
After one last look at the increasingly crowded Sky Club, I turned to my husband, held up my phone, and asked, "Want to check out the Priority Pass lounge?"
We were back up to the terminal and headed to the PrimeClass Lounge faster than you can say "Passport Plum."
Delta Sky club staff
Just to be clear – while the facilities were pretty terrible, the staff that I interacted with were great. They were friendly, quick to check us in, and proactively changed out the meal trays when food quantities were getting low.
Ultimately, they can't control the seating capacity or lack of outlets, and I imagine it can't be that fun to climb over people while replacing cheese-like substances under harsh lighting, so kudos to them for doing it with a smile on their faces.
Bottom line
When I'm accessing a lounge on an economy ticket, my expectations are generally pretty low – give me working Wi-Fi, ample seating and access to power outlets, and I'm a happy camper. Anything beyond that is really nice to have, but maybe not quite as necessary.
Yet somehow, this Sky Club managed to fail on all three counts, and even my "I don't care much about lounges" husband was ready to move on before we had settled in.
So if this is your only lounge access, head upstairs, grab an empanada and a seat at an empty gate, and plug into SCL's free Wi-Fi. You'll probably have a better experience.