---
If you've ever picked up a National Geographic magazine, REI catalogue, or any other publication that remotely documents outdoor adventures, chances are you haven't had to look too far to stumble across a picture that was taken in Torres del Paine National Park.
And with its soaring towers and crystal-blue lakes, it's no wonder that the park sees over 250,000 visitors annually.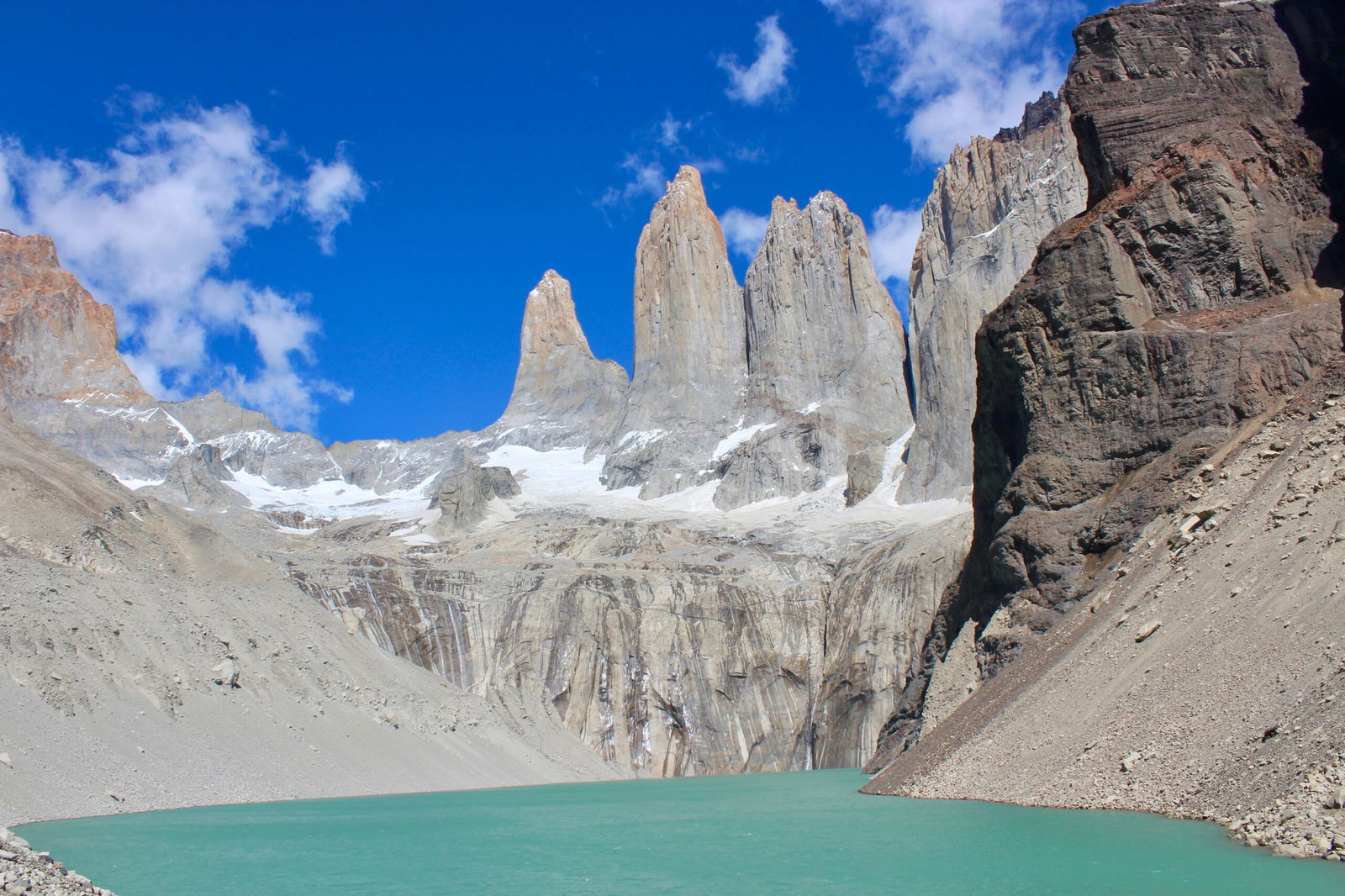 While that number may seem relatively small by national park standards (Yosemite sees over four million visitors a year, as a point of comparison), keep in mind that most of these visitors are there during the roughly four and half month high season, from November through early March. And with peak summer temperatures reaching an average of around 58 degrees F (14 degrees C), and nightly temperatures still hovering in the 40s, you can't really blame people for planning their camping holiday during the small window of time when it doesn't freeze.
Furthermore, whether visitors are day hiking or planning a five-day expedition, the grand majority of tourists are hiking somewhere along the famous W trek, which only measures about 50 miles total, and includes some out-and-back hikes.
All that to say that I loved coming here, and I really felt the strain on the park.
So, rather than providing a complete analysis, I've decided to divide the post into four separate sections:
Hiking – If you're coming to the park, that's what you're here for. Views, trails, navigation – it all matters.
Weather – When the majority of your trip is going to take place outdoors, this is definitely something to consider.
Value – While most of us probably plan to drop some cash while traveling, I do prefer not to feel like I'm not lighting money on fire every step of the way.
Overall experience – How easy is the place to get to? Is it easy to meet other like-minded travelers? If applicable, how is the food? I consider this more of a catch-all for anything that hasn't already been covered, and all of these little things start to add up.
Bearing all of this in mind, let's see how Torres del Paine stacked up.
Hiking
I know that everything I have written so far indicates that I had more than one frustrating moment on this trip. But, holy [fill in the blank here], this is why you come to Torres del Paine. In the age of Instagram and Google Earth, it's getting harder and harder to visit a place and say "it's better than the pictures."
Well, this is indeed one of those places. Rather than writing about it, I'll let a few of the pictures speak for themselves: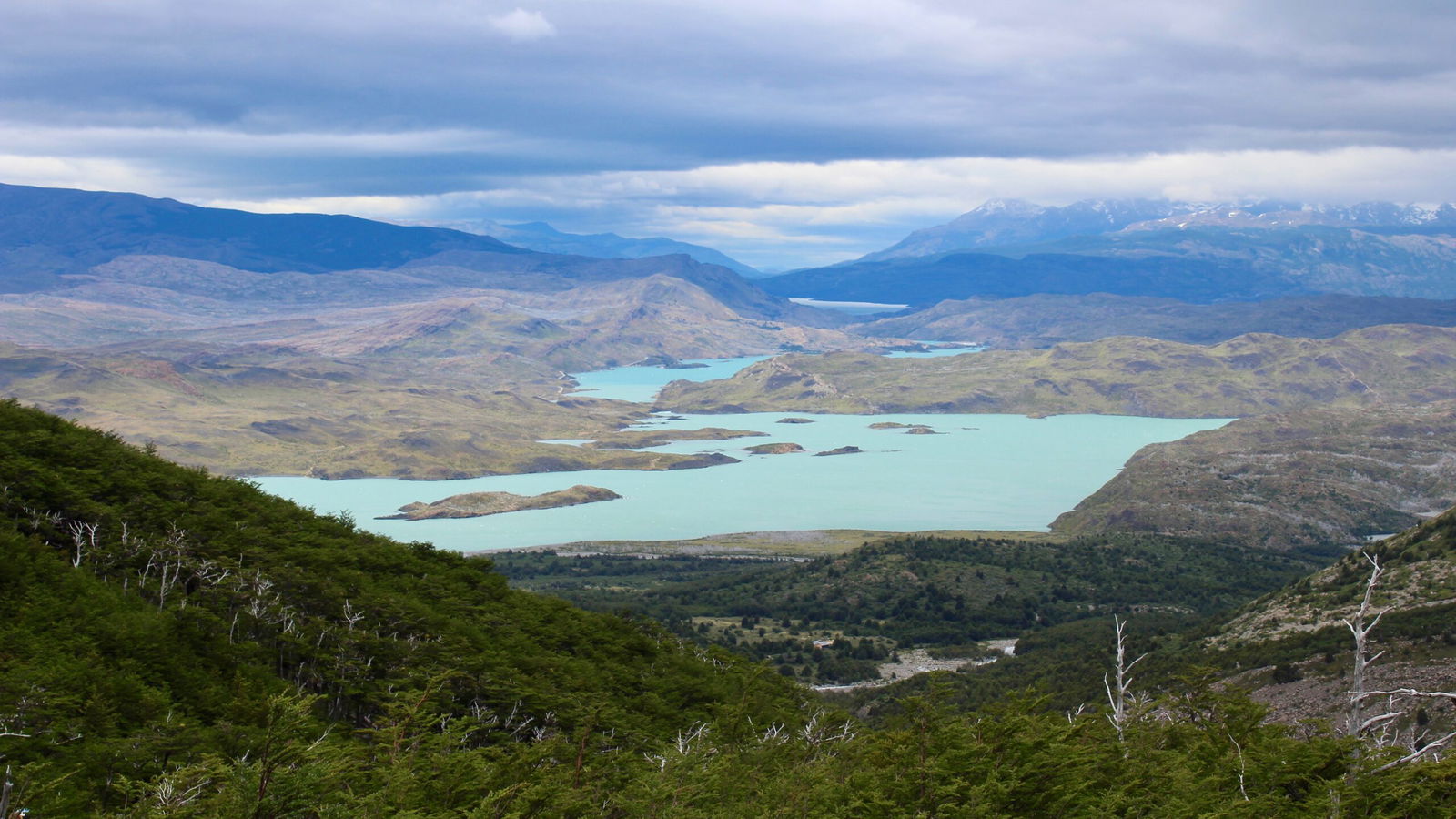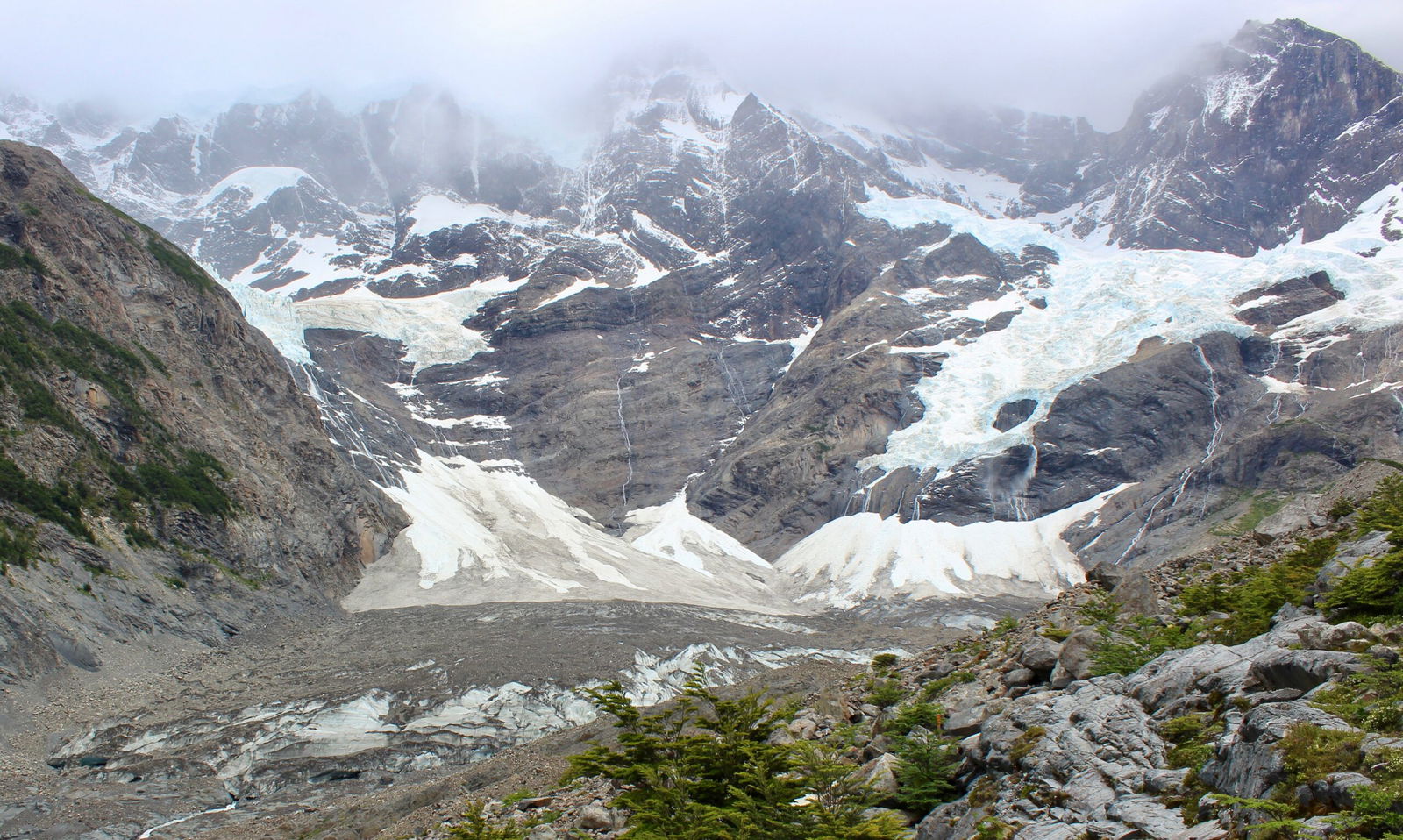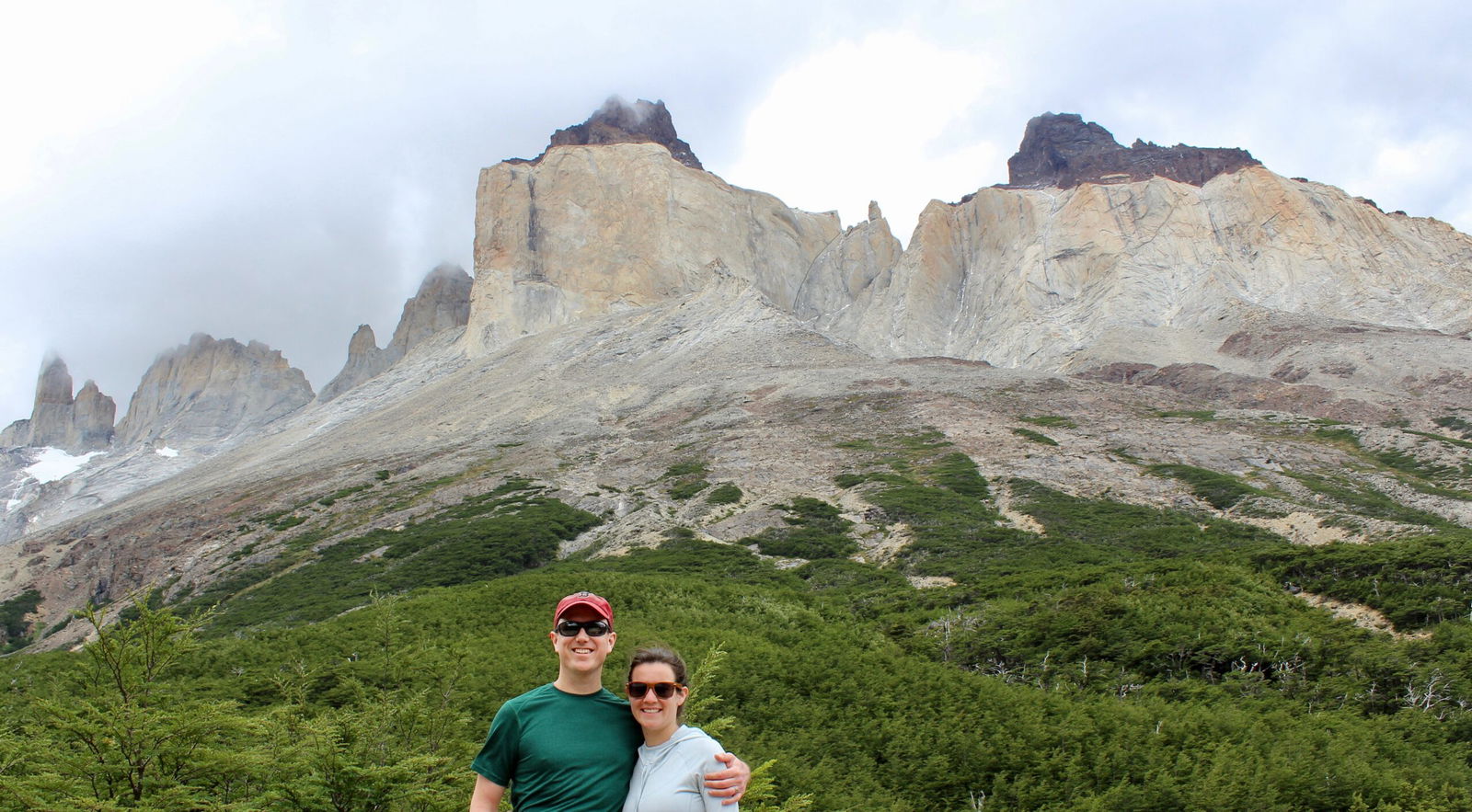 Part of what makes it so nice is that the park is relatively compact, which allows you to get really close to the various mountains and lakes without necessarily needing an expedition support crew. You also get a ton of bang-for-your buck as far as the variety of scenery on any single hike.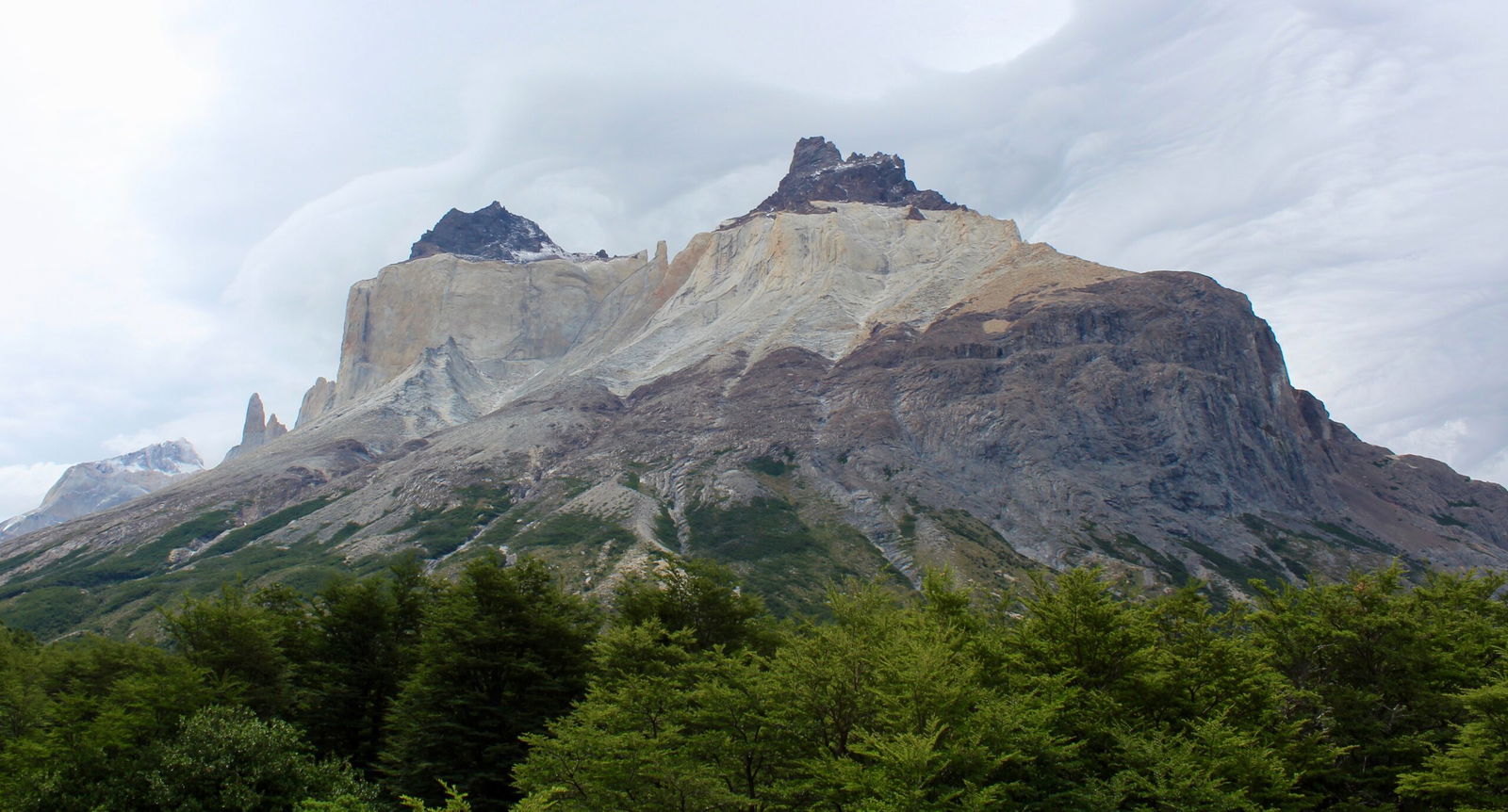 The trails themselves, while crowded, are well-maintained, with plenty of suspension bridges to get you through the tougher spots.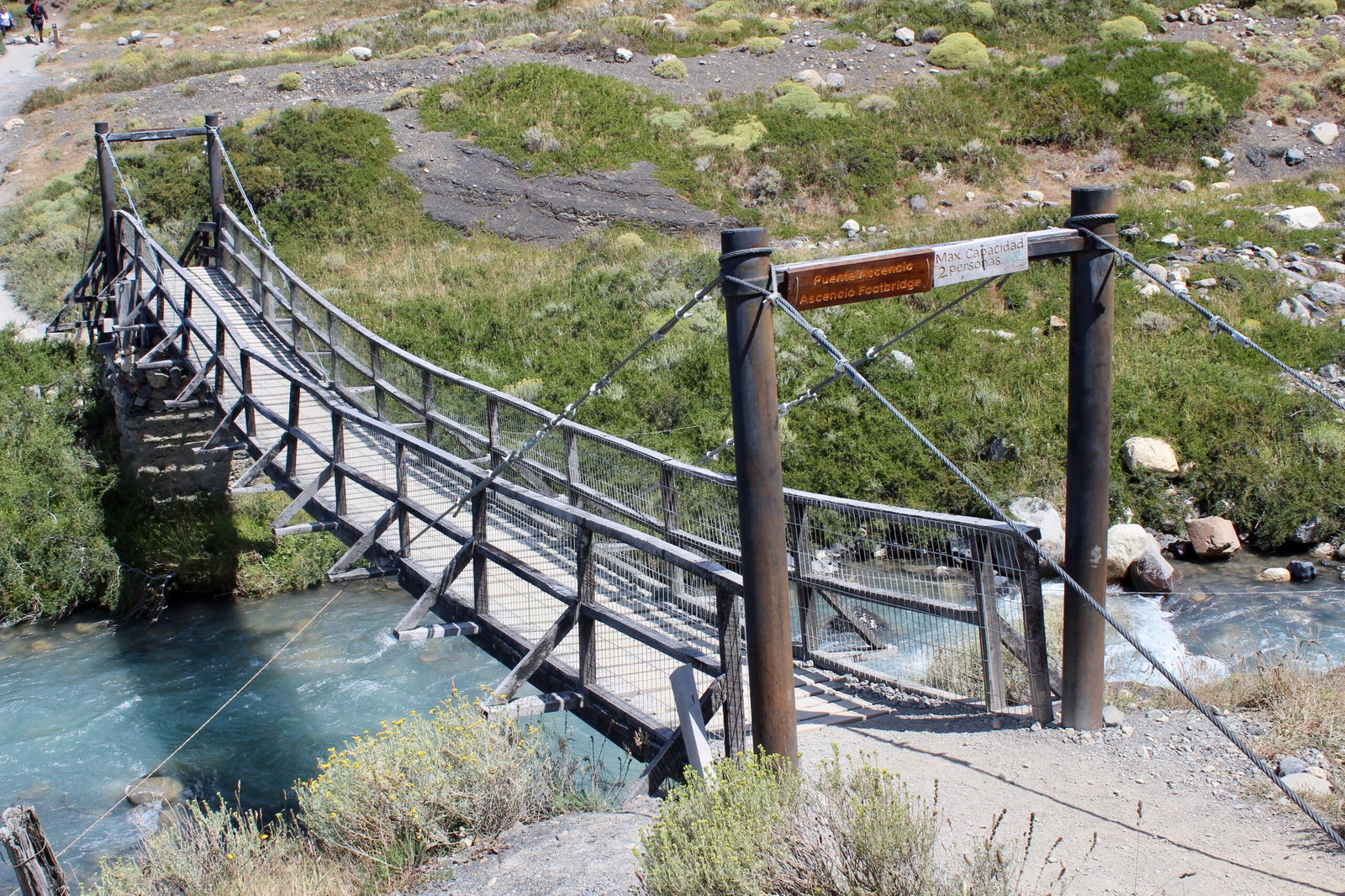 My only complaint about the trail system itself is that some of the spots are pretty narrow, which makes considerations really tricky. But I suppose that's more of an issue of crowds, and not the trails' fault. 😉
Weather/Climate
If you're traveling to Patagonia, let's be honest – you're not going there to escape the cold. With unpredictable weather that can go from sunny to rainy in a matter of minutes, you'll want to pack for all four seasons, even in the summer.
We were lucky enough to have sun for the majority of our trip – a rarity in Patagonia. Even with the rain levels down, the wind was up, and a drier-than-average season resulted in some pretty epic dust storms. I didn't capture any pictures of the dust storms themselves (we were too busy, well, trying to breathe) but the whitecaps on the lakes were pretty impressive – and a testimony to the impressive wind.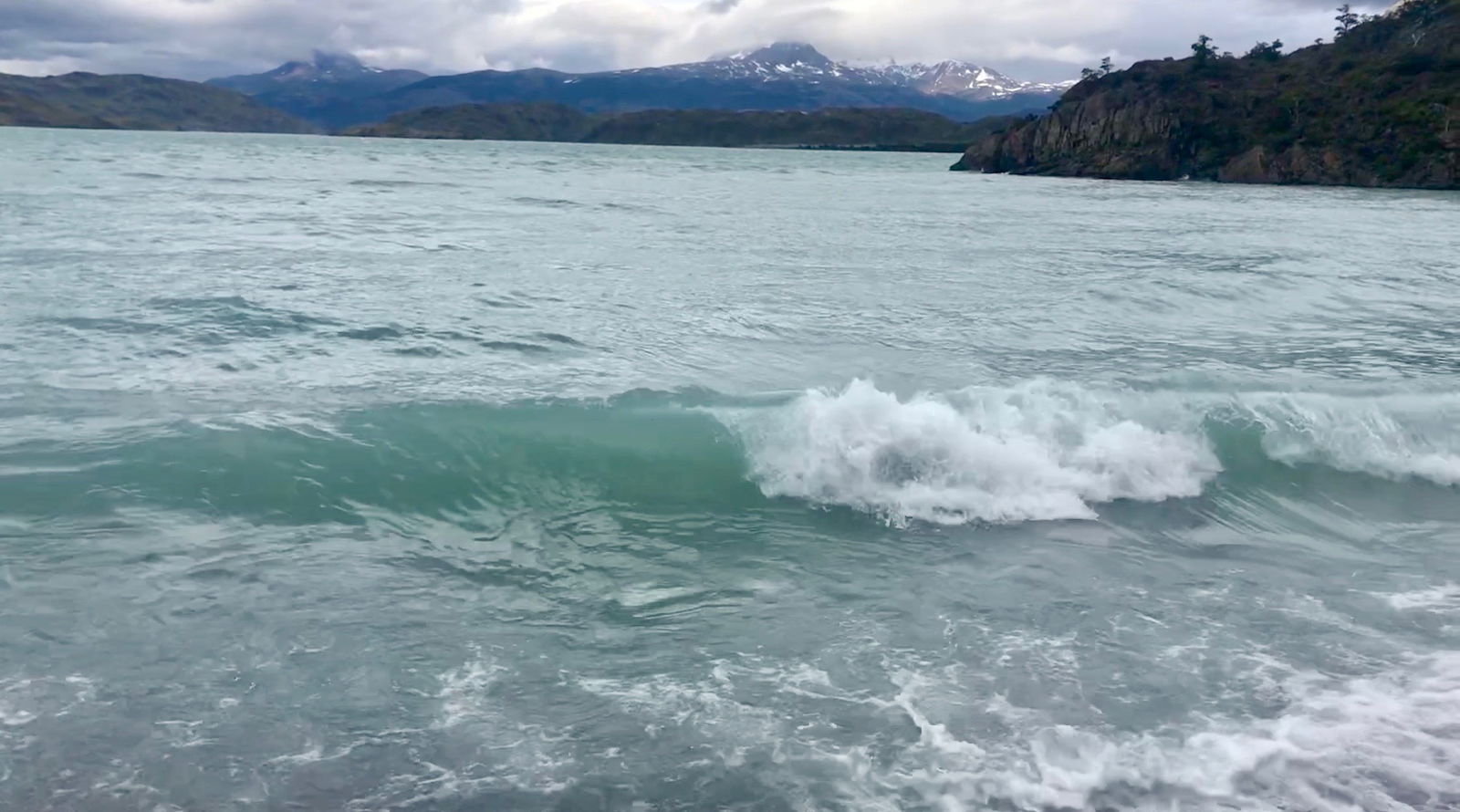 The upside to visiting Torres del Paine – or anywhere in Southern Patagonia's Fjords, really – is that the whole area sits at a relatively low elevation for a glaciated landscape, so you won't find yourself gasping for oxygen when you're sitting still. The highest point where you are likely to be is at the Base las Torres (base of the three towers), which sits around 1,500 meters, or roughly 4,900 feet – lower than the city of Denver. Most of your time will be spent much lower than that, so you don't really need to worry about altitude considerations.
Another perk of visiting during their summer is the 18 or so hours of daylight. It does make for extremely early wake-ups if you're trying to catch the Towers at sunrise, but it sure helps with the Vitamin D deficiency that we are often prone to in the Northern Hemisphere's winter months.
Value
If you're looking for a bargain backpacking trip, this isn't it. I've already shared my experience booking our lodging on the "W" trek in an earlier post, and while I knew what we were getting ourselves into, it didn't take the sting away. Three nights for two adults at the Refugio Central, including breakfast and family-style dinner, set us back a grand total of $960.
And while it was still nicer than a tent accommodation, it was a tough pill to swallow for bunk beds: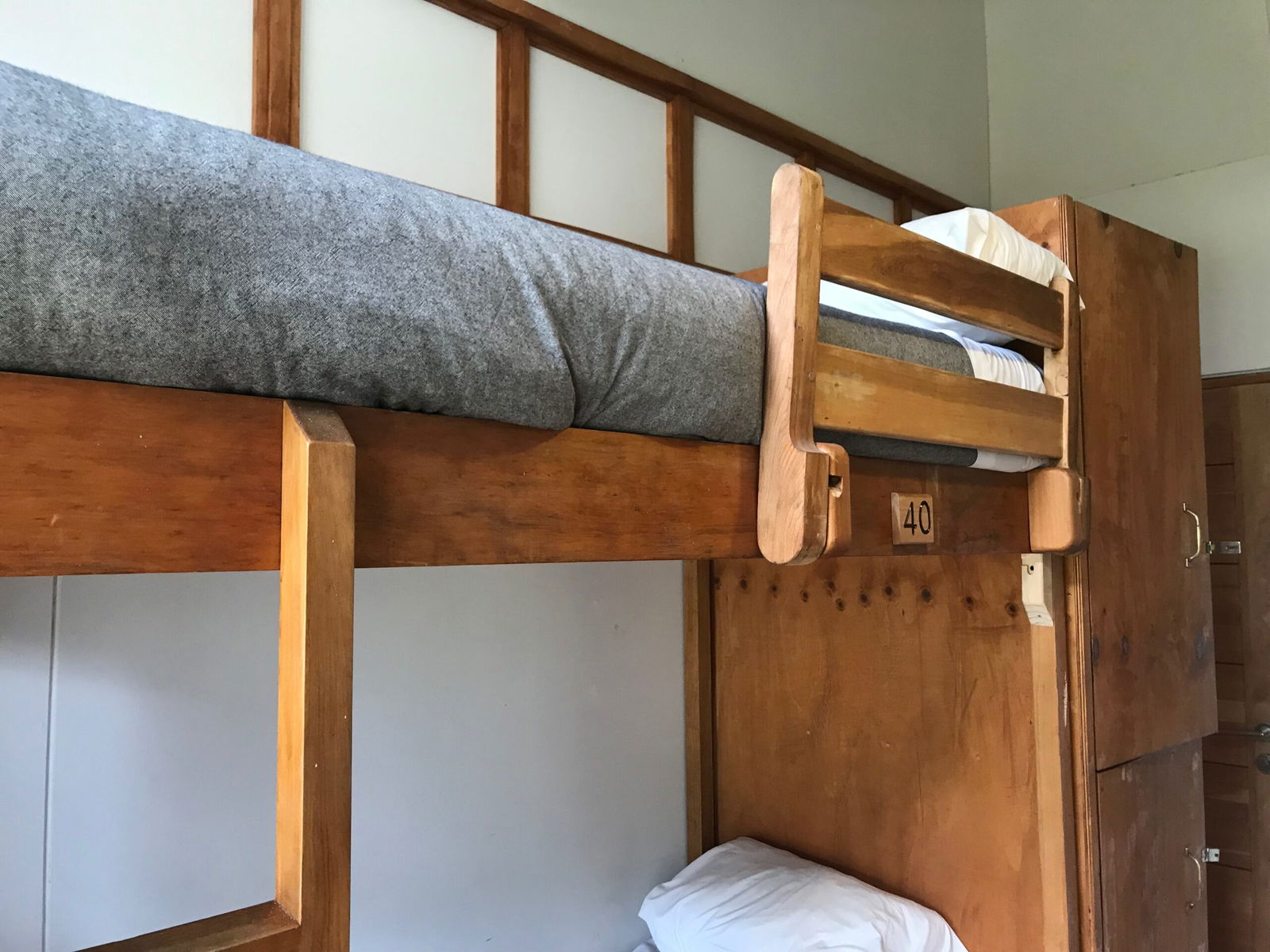 Nearby hotel accommodations for the same dates would have run us over $1,000 USD per night.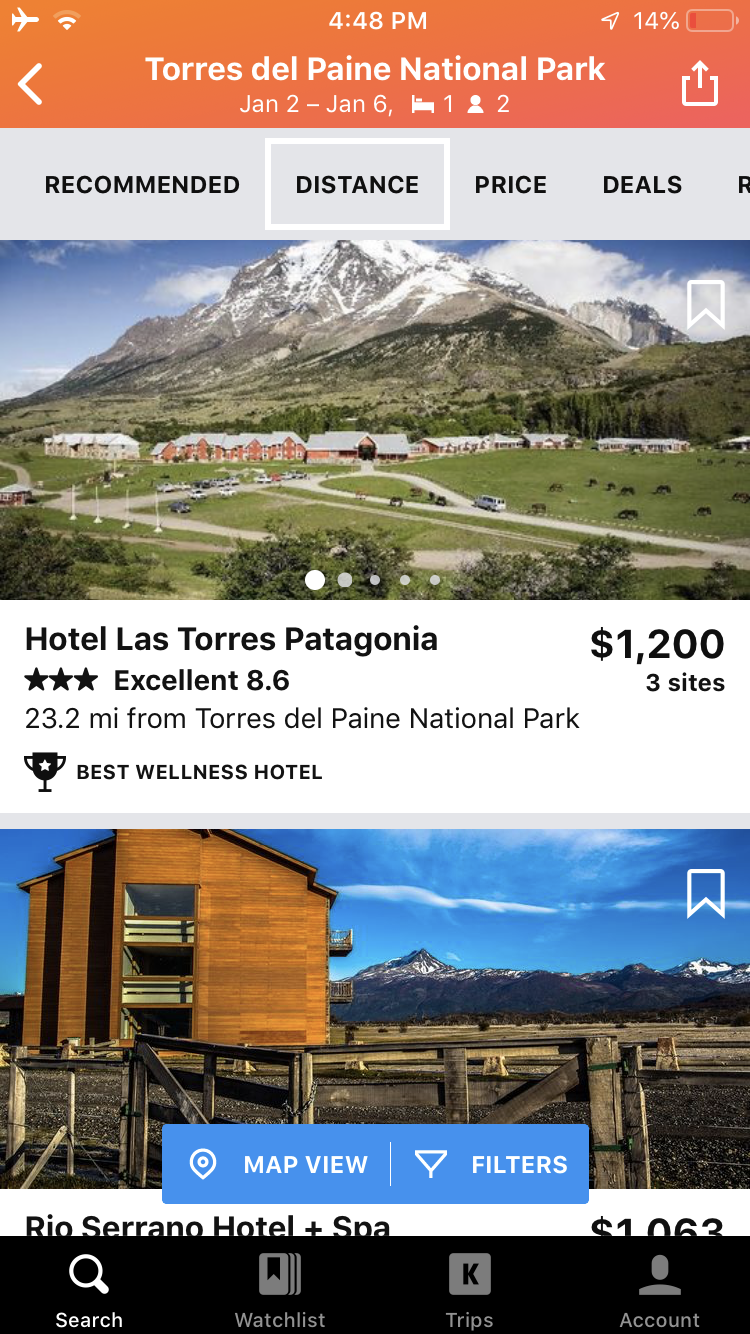 Other costs included:
Bus from Punta Arenas to Torres del Paine (about $60 USD per person, round trip)
Park entrance fee (about $32 USD per person, good for multiple days)
Meals outside of the included breakfast and dinner
Boat transfers within the park ($27-$100 USD, depending on the route)
Bus transfers within the park (about $5 USD, per person, per ride)
WiFi ($5 per device for one hour, $10 per device for eight hours)
And look, while none of these single costs break the bank, it all adds up, particularly for a "roughing it" vacation. Perhaps more importantly, it just started to feel like we were being nickel-and-dimed after a certain point.
Maybe I'm spoiled by the free shuttles offered within the U.S. National Park system, but there's a certain point where, when they start charging you to use the toilets (yes, this is actually a thing at some of the campgrounds), you have to start wondering what your national park fee is actually paying for.
Overall experience
This is the area where I struggled the most. Even outside of the financial value, the park is a bit of a logistical cluster. I know that this can start to sound a little like whiny tourist syndrome, and yes, the scenery absolutely warrants the crowds – and I get all that.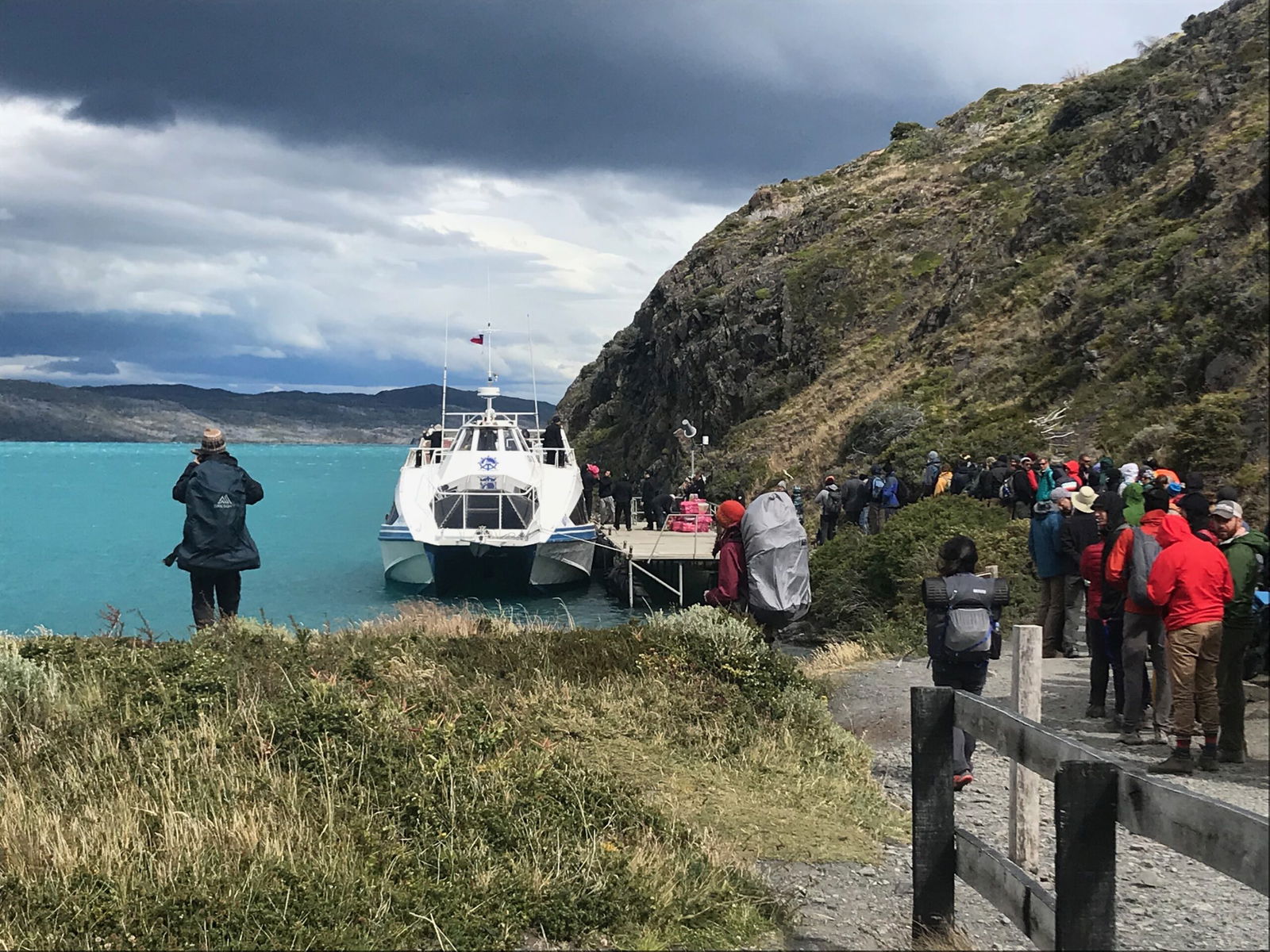 Still, there were several examples of general frustrations, even outside of the crowds, that were shared by many of the fellow travelers that I encountered:
The nearest airport of note is located in Punta Arenas, about four hours away by car. Most people travel here by bus, but there is no direct bus service. Rather, you take one bus from Punta Arenas to Puerto Natales, and a second bus from Puerto Natales to the park entrance. Once you're at the park entrance, you'll likely need to take a third bus to get to your accommodation within the park. And while these bus companies are all aware of each others' schedules, they all operate independently of one another, so each ticket needs to be purchased separately.
Similarly, much of the inter-park transportation is dependent on boats, which turn around roughly every hour and a half, depending on where you are. They may fill the boat to capacity…or they may fill it halfway and leave everyone else on the dock for an hour and half until the next boat arrives.

If you plan to do any of the multi-day treks and don't want to pay the premium for a guide, you'll have quite the time booking the campsites or refugios. As of October 2016, park regulations require that anyone doing any of the multi-day treks have campground reservations in advance. The sites are operated independently, by three different operators, with various levels of English translation. So if you do decide to book even three nights on the trail, be prepared for several hours of Google translate and multi-tab browsing. I like backpacking, but I don't necessarily like doing it with Excel spreadsheets.
On the flip side of the equation, if you've already pre-booked your campsites for each night of the trek, and you find yourself, say, arriving early or needing extra time due to weather conditions, you're out of luck.
We opted for the half-board option (breakfast and dinner), and while we appreciated just how centralized everything was, the menu appeared to be roughly inspired by Elementary School Cafeteria.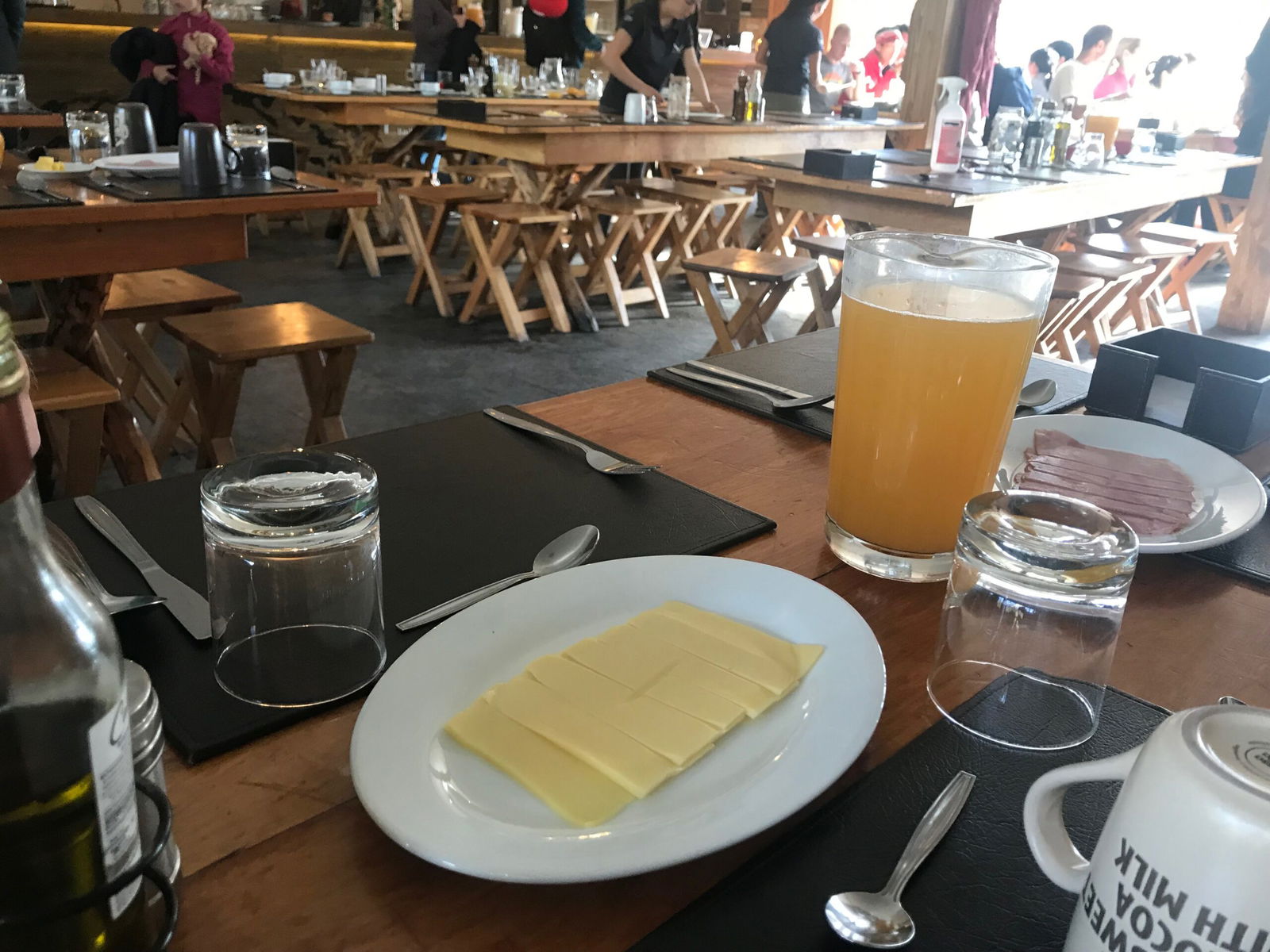 Anyway, these were just a few of the highlights from the list of things that were just a general P.I.T.A., and that others seemed equally frustrated with. No single issue was a deal breaker, but, much like someone kicking your seat repeatedly on a plane or a hotel neighbor who slams their door every morning, these little frustrations added up with time.
On the plus side, we met lots of great people, the family-style dining at the refugios did a stellar job of facilitating social interaction, and we ended up catching every bus that we wanted.
All that to say that we still had a good time, but we experienced far more headaches than we do on an average trip like this.
Alternative options
If you're cringing at the idea of paying hundreds of dollars a night for bunk beds, but you continue to dream of glaciers, towering peaks, and amazing vistas, here are a few other options worth considering that might scratch the itch.
El Calafate and El Chalten, Argentina
Located on the Argentinian side of Patagonia, El Chalten is a sub-three-hour flight from Buenos Aires. Once you're in town, renting a car and cruising around Los Glaciares National Park is downright easy, with zero permitting required. The immediate area is home to some of the world's most scenic glaciers, including the famous Perito Moreno, which you can practically drive up to: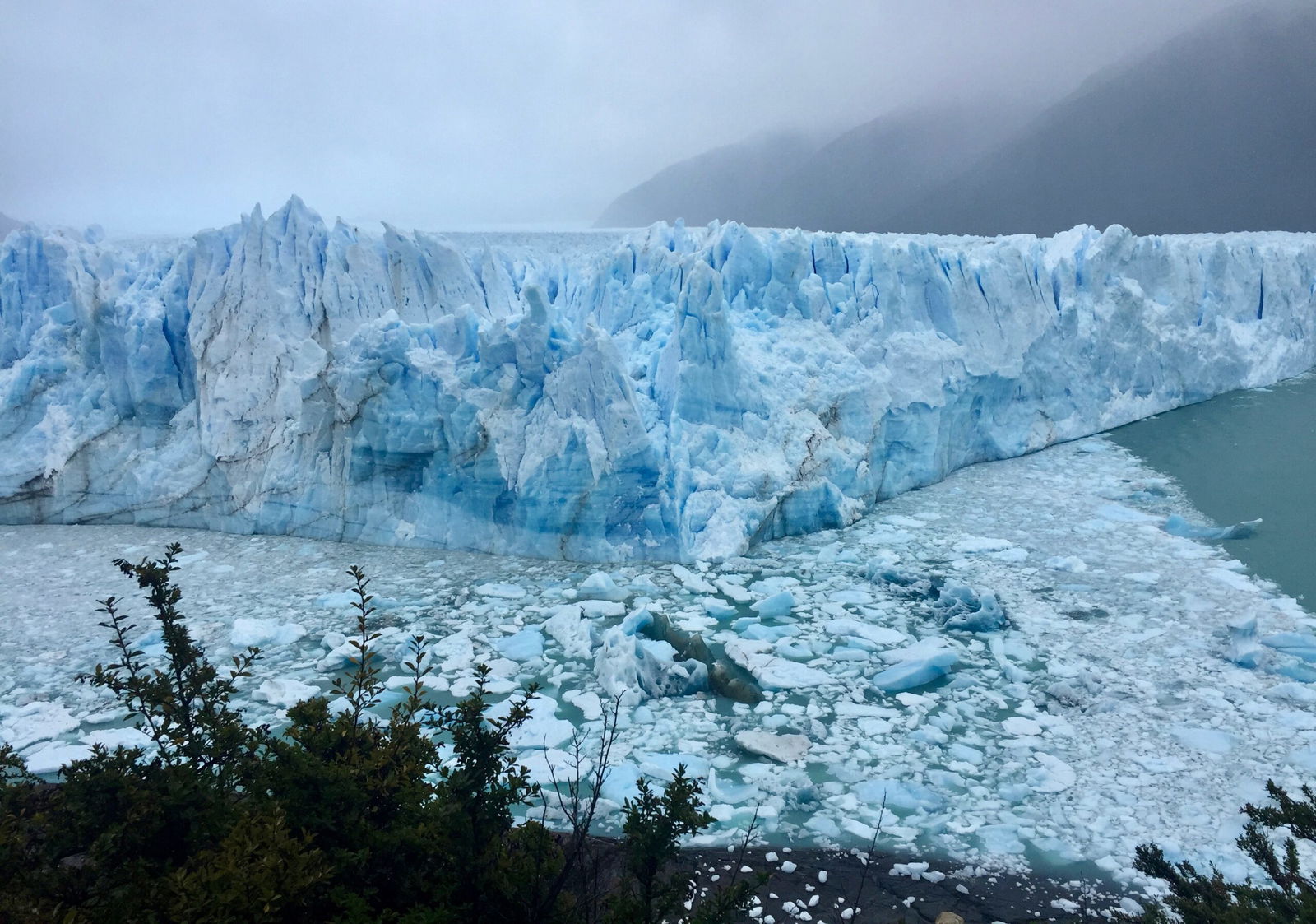 El Chalten, located about two hours away by car, is the launch pad for expeditions to Fitz Roy, which is literally the Patagonia logo. You can pretty much pick up your pack and go, camp wherever you can find space, or day hike if you prefer coming home to warm bed at night. Basic hotels were going for around $120-$130/night in early January, a downright steal compared to the $1,000+ hotels near Torres del Paine.
A quick note of warning: the weather in Chalten is arguably even worse than in Chile, and you do run the risk of not seeing the mountains, given that they are further away from the town than the comparable vistas in Torres del Paine. Still, even on rainy, cloud days, the views aren't so bad.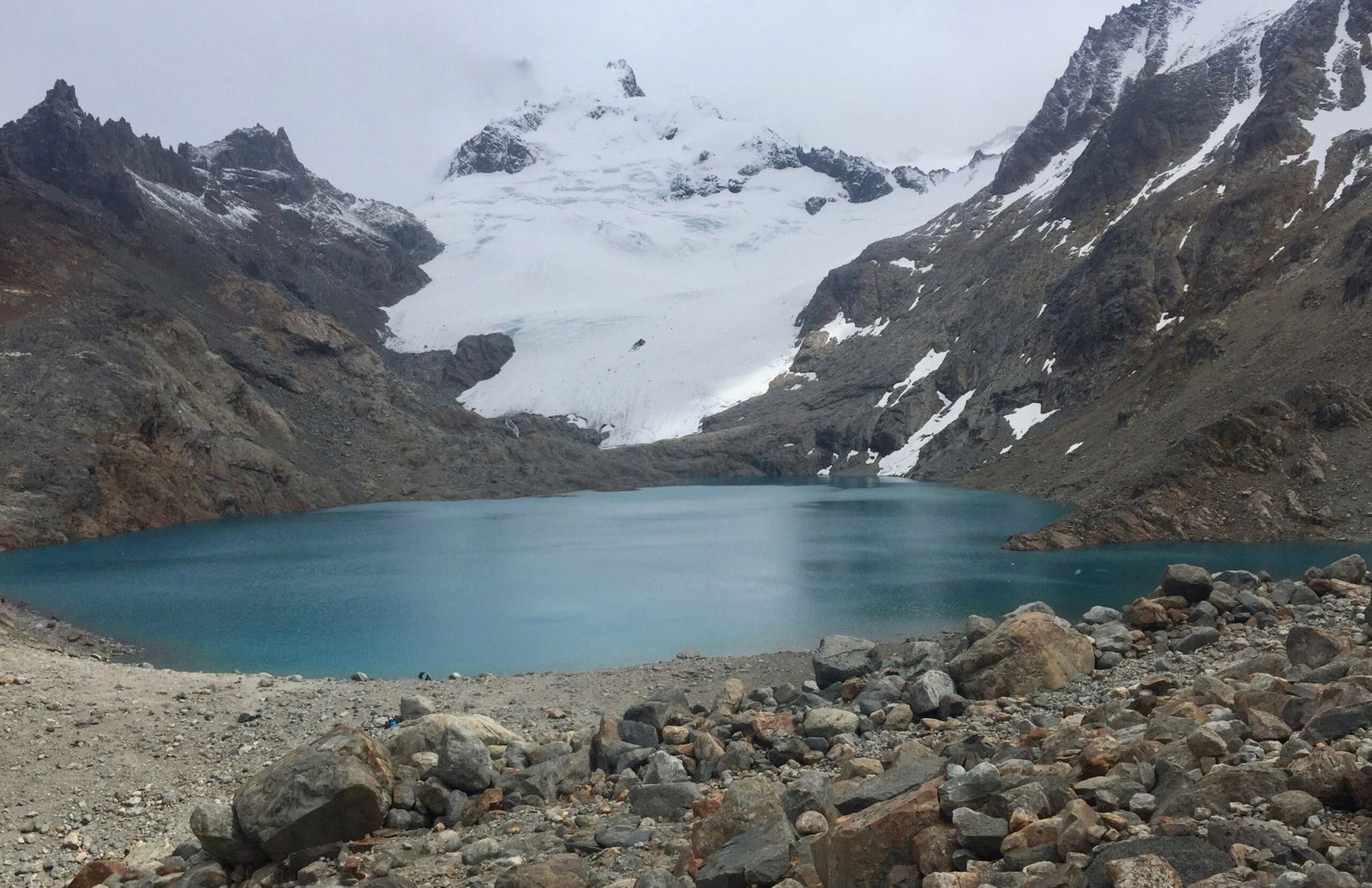 Milford Track, New Zealand
If multi-day hiking in the southern hemisphere is the goal, the Milford Track is an obvious choice. Prices have gone up in recent years, and early reservations are essential – with permits disappearing sometimes eight months in advance.
If you are going self-guided, hut reservations cost $140 NZD (just under $100 USD) per night, for three nights total. So the value isn't that much better, but the booking process is downright easy by comparison. Indoor cooking facilities, bunk beds, and water are provided, but you do need to bring sleeping bags (which can be rented in Queenstown) and food.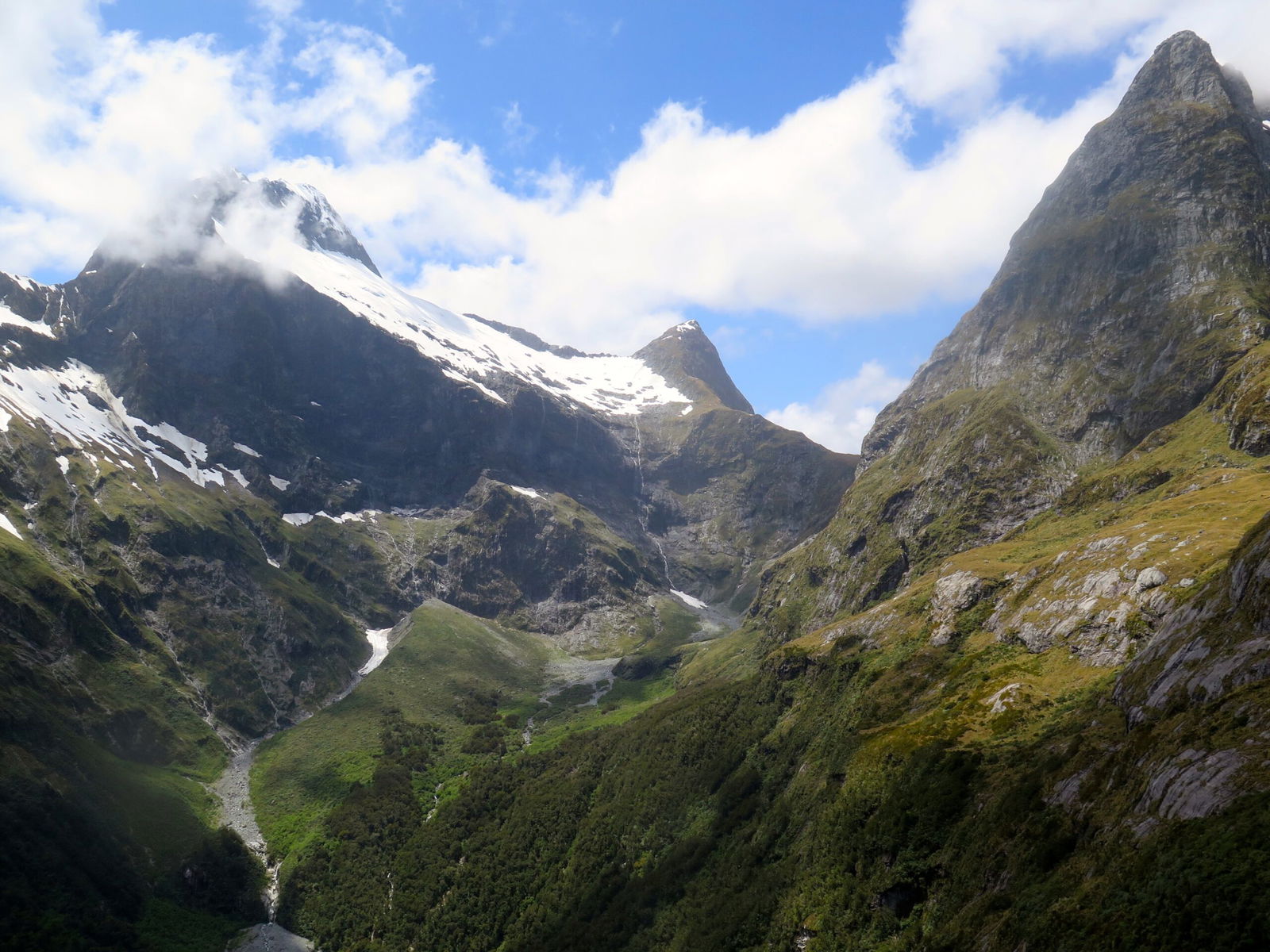 Self-guided hikes are capped at 40 people per hut, per night (because that's how many bunks they have), so while you'll have to manage some crowds, at least the numbers are relatively contained.
Alternately, if you prefer sleeping in a bed with sheets and having a hot shower at the end of the day, you can choose to go with a guided group. The price increases exponentially to $2,130 NZD (about $1,466 USD at the time of publishing), but it does include an extra night at the Milford Sound, and it's much easier to find last-minute booking options.
Either way, it's nice to book the whole thing through one website.
Iceland
Okay, I know we're hemisphere-jumping a little bit, but if the goal is glaciers and the time of year doesn't matter, you can't really beat Iceland for scenic views and endless summer daylight.
Many people who visit Iceland stop over and visit the incredibly popular Ring Road, but if you keep driving east past Vik, you'll be rewarded with Patagonia-level glaciers and a fraction of the crowds. Fjallsárlón and Jökulsárlón both have a variety of boat tours on their glacial lagoons, while a myriad of other operators offer options trek or ice climb on glaciers.
And you can always drive up and snap pictures on your own.
The rest of the hiking isn't terrible, either.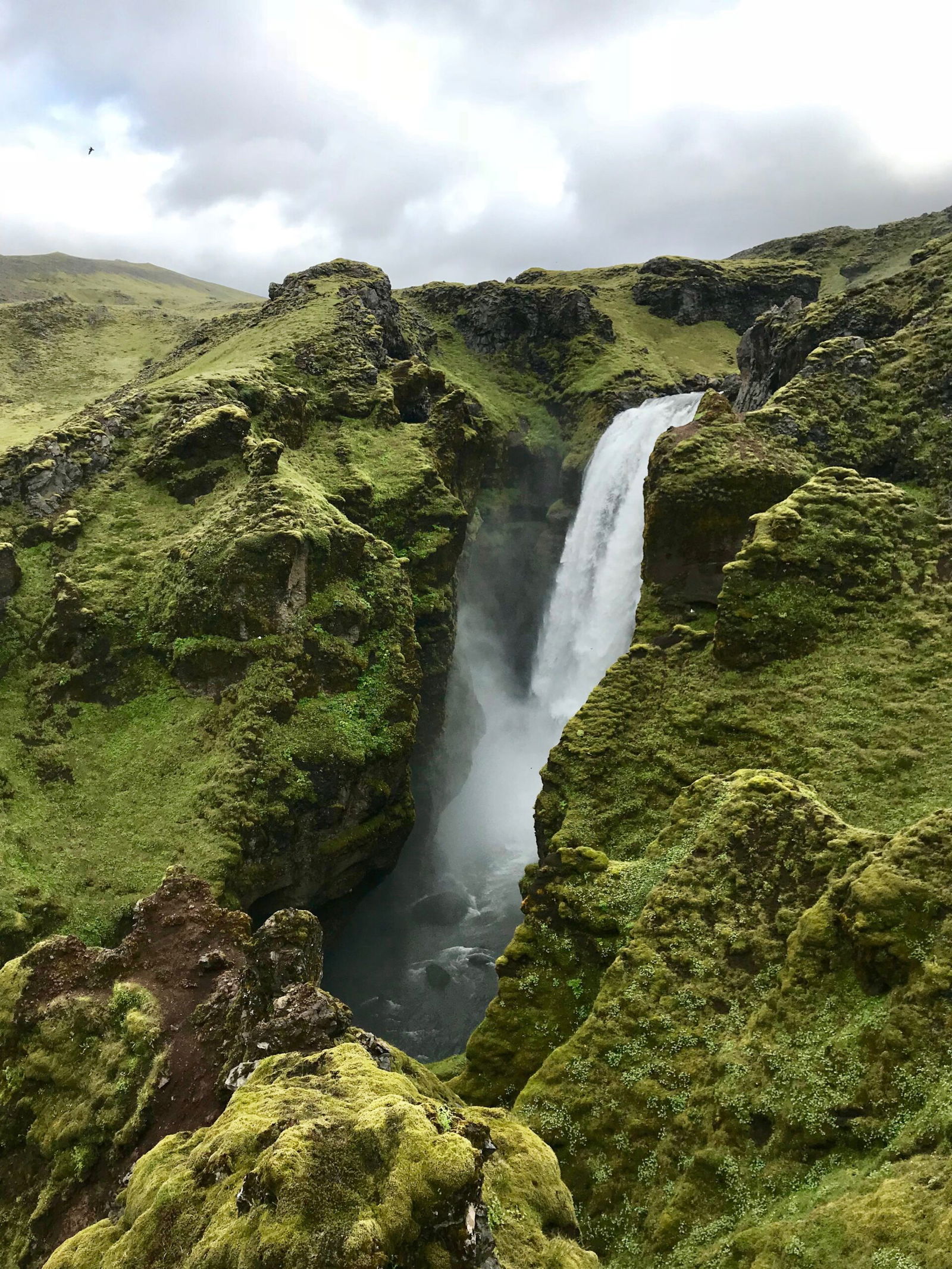 Still want to visit Torres del Paine?
I don't blame you – the views alone are worthwhile, and for many people, this is a bucket list destination. If you do decide to make the trip, here are a few ways to make things easier, and avoid some of the mistakes that we made:
Book early — Ten months out seems to be the magic number, but if you want to do it right, I would look at closer to a year if you factor in flights and other considerations.
Consider the shoulder season — You won't get the sweeping hours of daylight if you visit in the spring or fall, but you won't get the hordes of other tourists, either. It may be worth considering a trip in October or March, especially if you are part polar bear.
Look at packaged trips –– You can probably avoid some of the logistical conundrums (and multi-tab browsing) by booking a trekking trip directly through the Torres del Paine website. Five-day W treks are currently pricing around $1,100 per person for a self-guided trip, or $2,195 per person with a guide. Prices include transfers, park fees, and other costs that you may have heard me griping about earlier. While I cringe a little bit at the thought of paying upward of $200/day for a self-guided camping trip, the ease of booking at this incredibly popular destination might be worth the price.
Adjust your expectations –– At the end of the day, we can't control the price or the crowds, but we can control how we react to our environment. Yes, it's a lot of money, but it somehow stings a little less if you know what's coming. Yes, there are a lot of other people enjoying this beautiful location, and most of them are probably nice, adventurous souls who have traveled to the ends of the earth for what is likely to be a once-in-a-lifetime trip. So if you're going, understand that you'll be dropping some serious cash, and won't be descending to the remote depths of isolation. And you can still have a great time.
At the end of the day, this place is beautiful, overcrowded, scenic, overpriced, and breathtaking all at the same time. So while I probably will never be back, yes – it was worth the visit.
Have you ever traveled to Torres del Paine? How was your experience?