---
Easter Island first popped up on my radar as a travel destination we might be interested in a little over a year ago, when I read about Ben's adventures at the Explora Hotel Rapa Nui. As I scrolled through his posts, curled up in a metal chair at a tiny airport in eastern Malaysia on the other side of the world, I might as well have been reading about space travel on Mars.
And if you live anywhere other than Mainland Chile, you're not necessarily too far off in that geography. As one of the world's most remote inhabited islands, Easter Island is only accessible by Latam Airlines – with twice-daily flights from Santiago and an occasional stopover en route to Tahiti. At a minimum, you're flying five hours to get to an island that measures fifteen miles (fewer than 25 kilometers) at its longest point.
Yet there's something incredibly appealing about flying to this tiny island in the middle of the Pacific. Of course, the mysterious Moai statues are the main draw, but even the most avid of photographers and archaeologists will likely experience "Moai fatigue" at some point.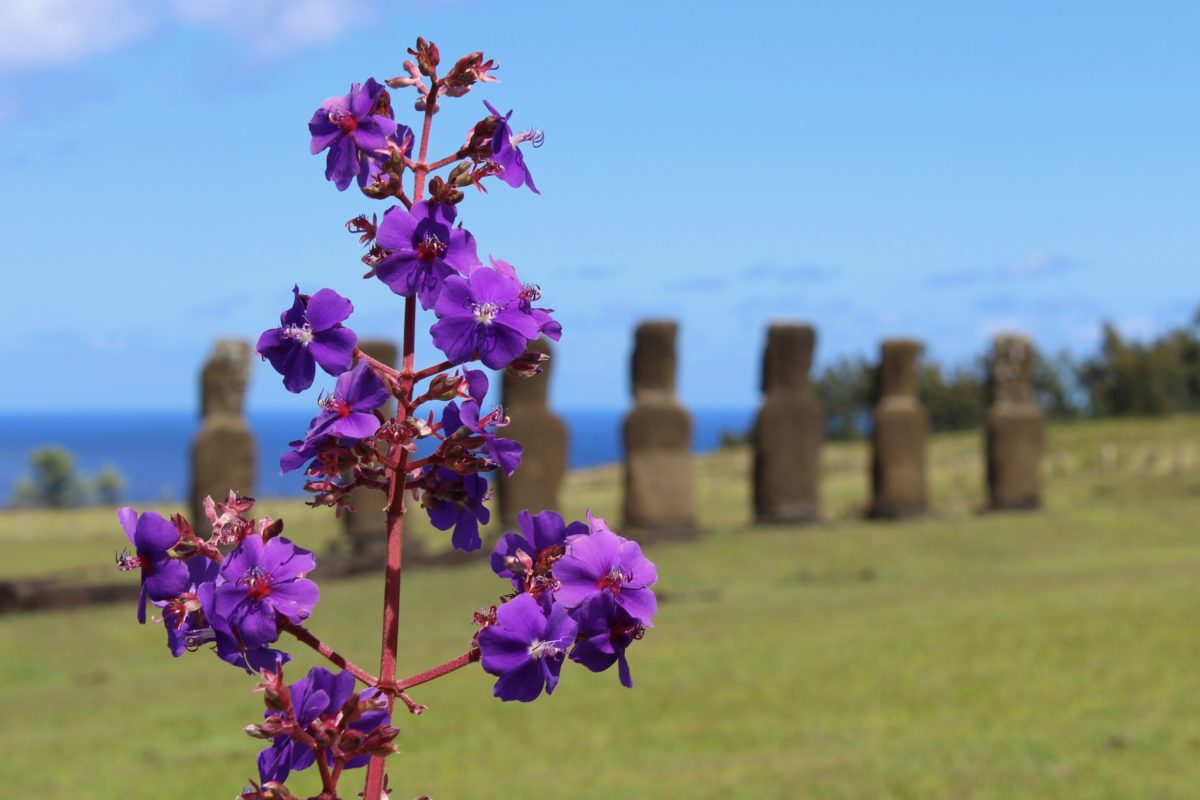 So while $1,100/night hotel packages just aren't going to be a thing in my life anytime soon, we were able to see plenty in our 72-hour visit, and I thought it would be fun to share the details of some of our favorite activities.
1. Rent a car (or an ATV, or a bike, or a scooter…)
Given the airline's tiny footprint, there are plenty of motorized and human-powered ways to get around. You'll actually want to book your hotel transfer directly from the airport, but once arrive and get settled in, you can walk up and down Atamu Tekena, the main drag in the town of Hanga Roa, and find more rental shops than you can shake a stick at. Your choices are likely to be a Suzuki Grand Vitara or a different Suzuki Grand Vitara — President's Circle this is not — but it's nice to have an SUV given that the dirt roads are riddled with potholes the size of olympic swimming pools.
And that's part of the island's charm.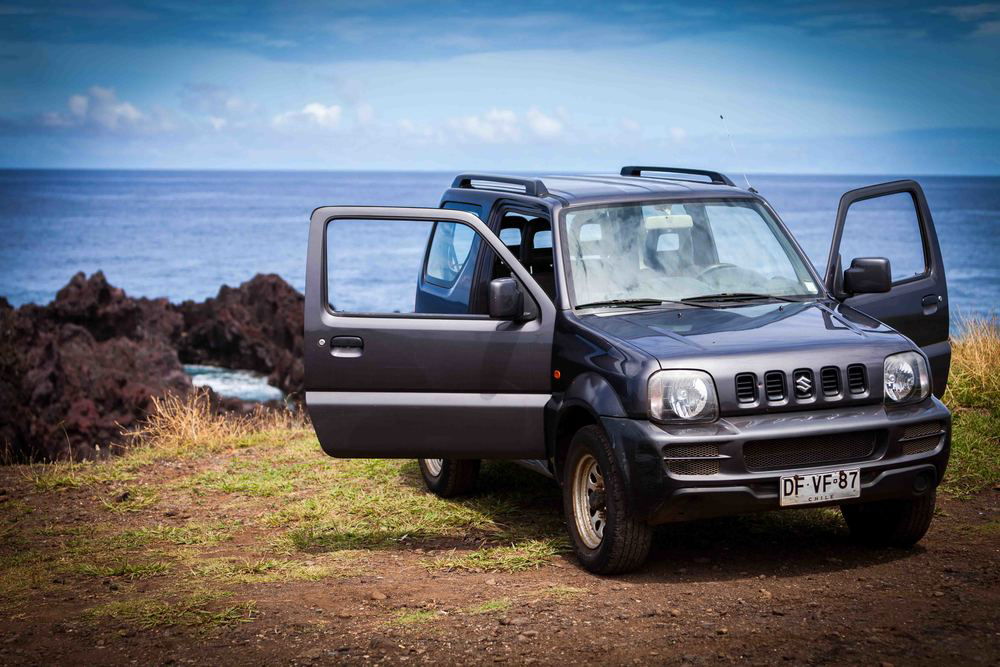 We were able to rent from Haunani Rent a Car as walk-ins, for an all-in price of 135,000 Chilean Pesos (about $204 USD at the time of publishing) for three days. That said, if you don't want to find yourself sitting down at the rental desk and sweating the availability of a car, I would book in advance – particularly if you're traveling during the high season.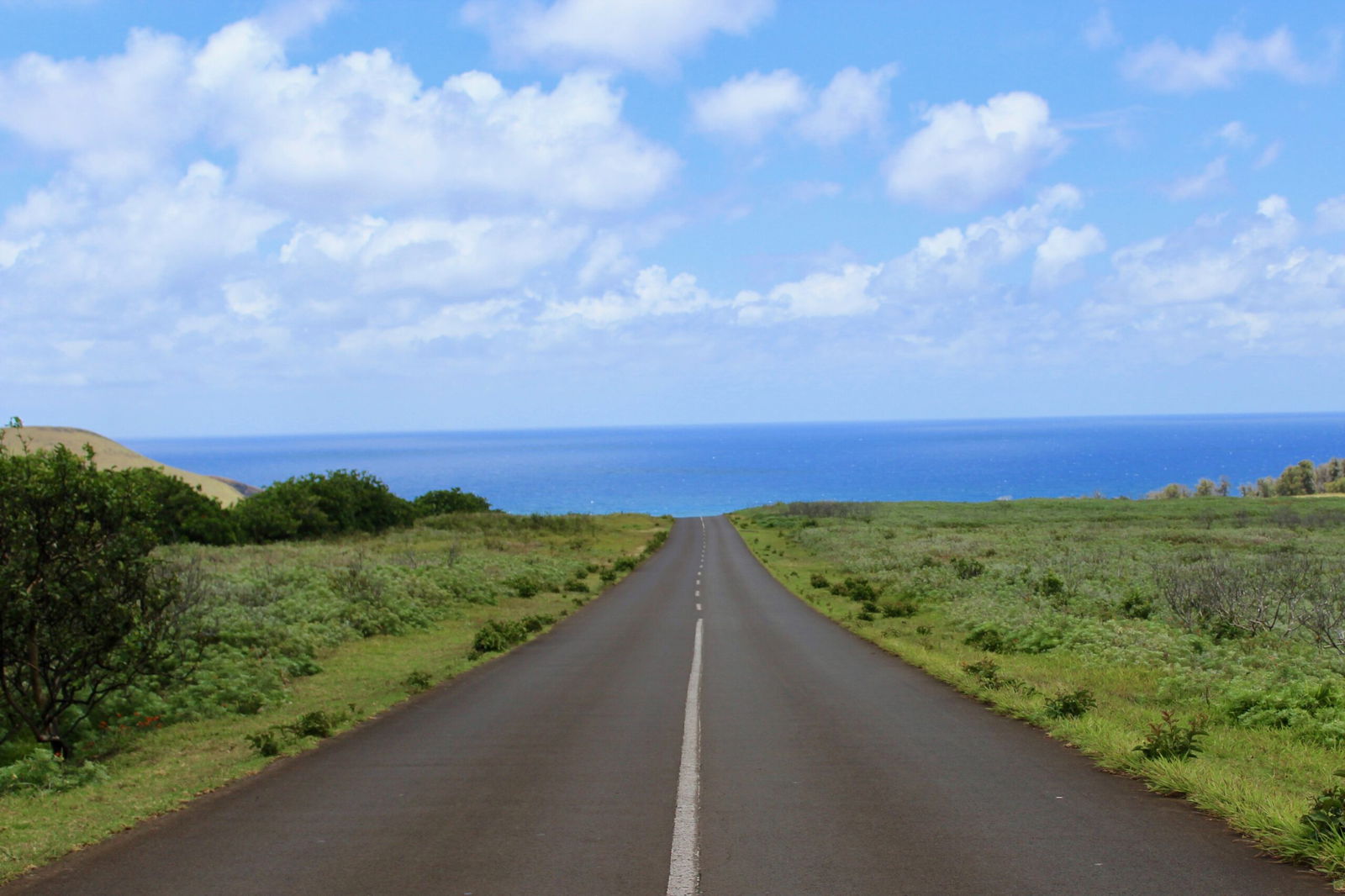 If motorized sports are more your cup of tea, you can rent an ATV or moped from any of the rental shops downtown. They also have bikes available – and while that sounded awesome, in theory, I can't imagine having the energy to hike much after biking some of the island's hills. Not to say that bike riding can't be one of your activities – but unless your last name is "Armstrong," I wouldn't rely on a bike as the primary mode of transportation.
And you'll want to save your energy for some of the island's fabulous hikes.
2. Hike up the side of a volcano
Of all of our activities, this one was probably my favorite. Easter Island is home to two volcanos, both of which are housed within Hanga Roa National Park boundaries. The southernmost of the two, Volcan Rano Kau, is located a quick five-minute drive from town – and is definitely worth the trip: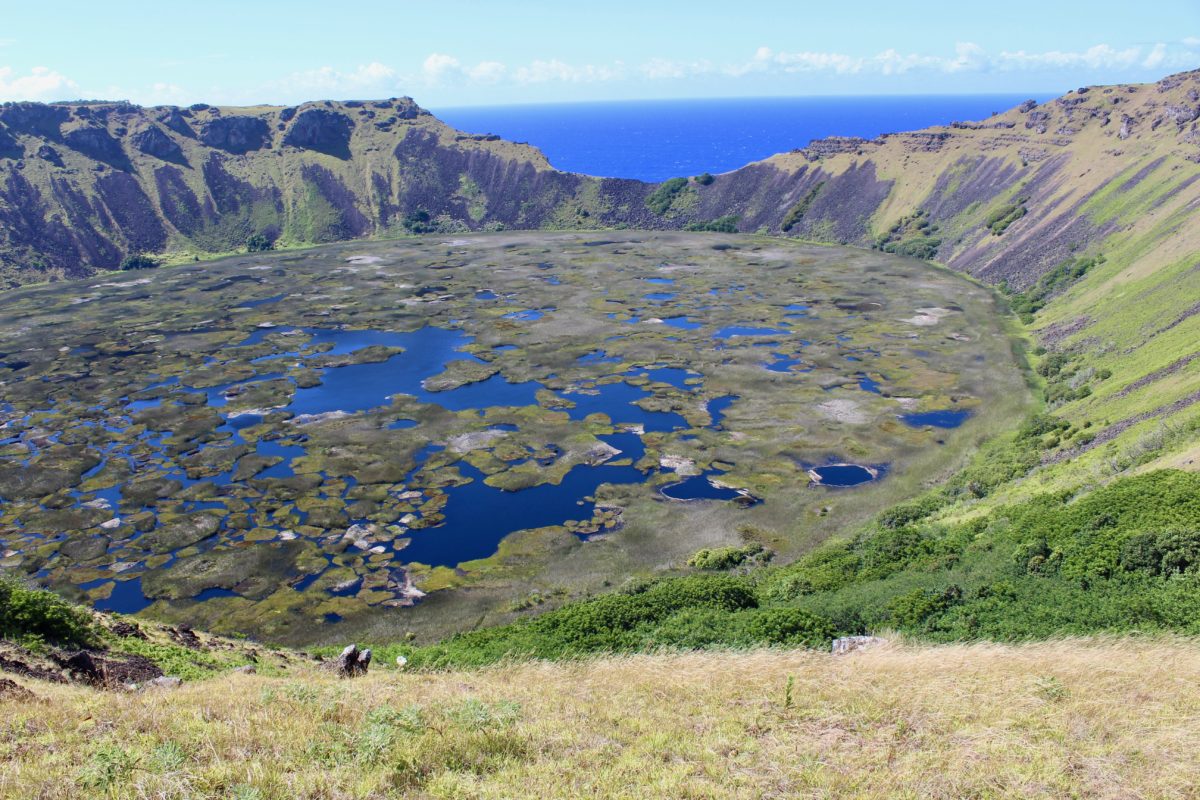 If you follow the main road up, you'll quickly be brought to a car pullout. Park here, take your pictures, and take your pick of an adventure. If you follow the road up to the right, you'll be brought to Orango visitor center and some lovely views.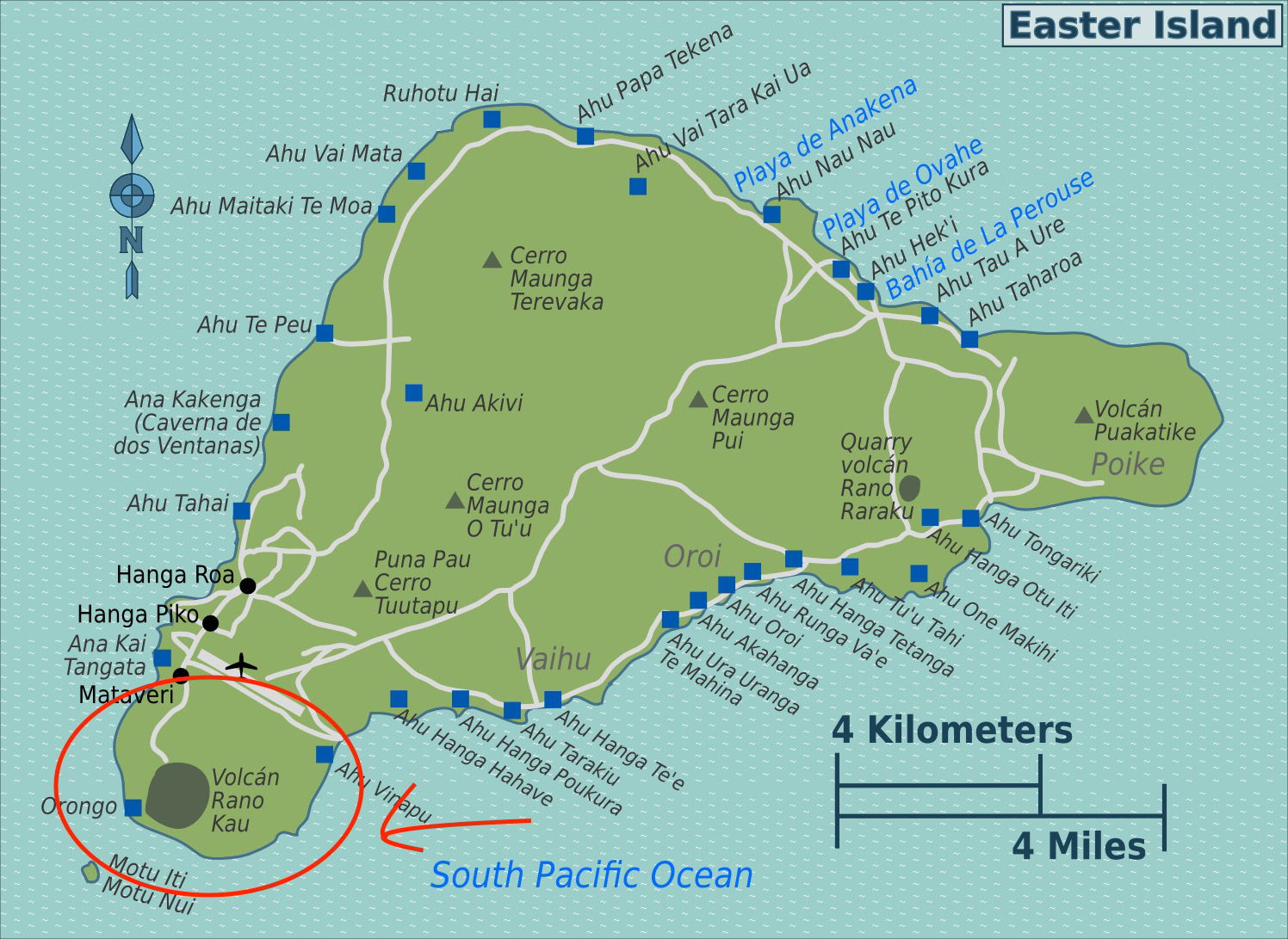 But if you follow the hiking trail to the left until it dead ends…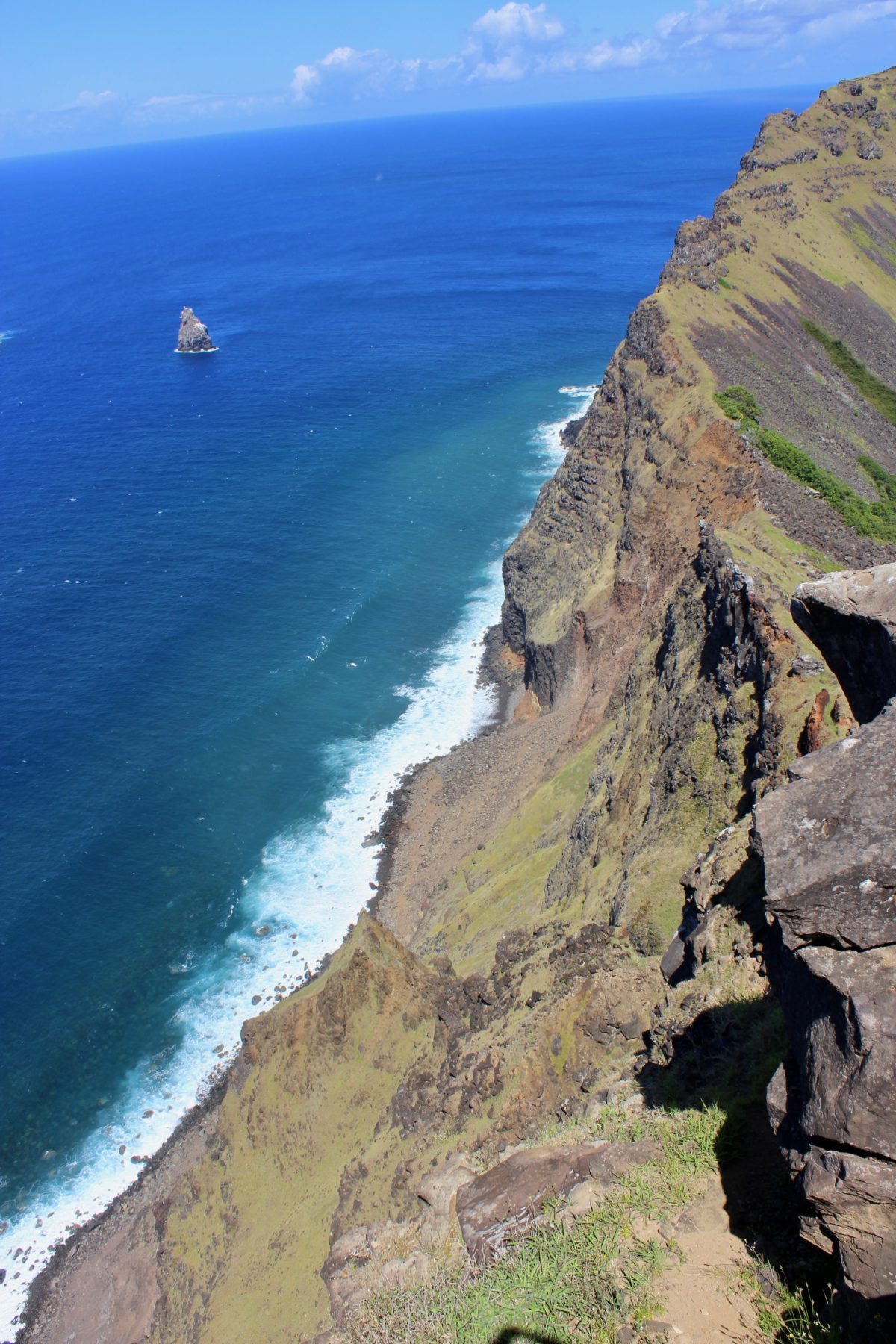 …you'll find yourself towering some 300 feet above the Pacific Ocean, with spectacular views straight down.
While the position may look daunting, rest assured that the perch from where the photo was taken is roughly the size of a helipad, so it's not as daunting as it initially appears. Meanwhile, the entire hike is about three miles round-trip, and while the terrain may be a bit rugged for non-hikers, there isn't a ton of elevation gain or loss. In other words, it's a great adventure for anyone who is comfortable with heights and likes going even just a little bit off the beaten path.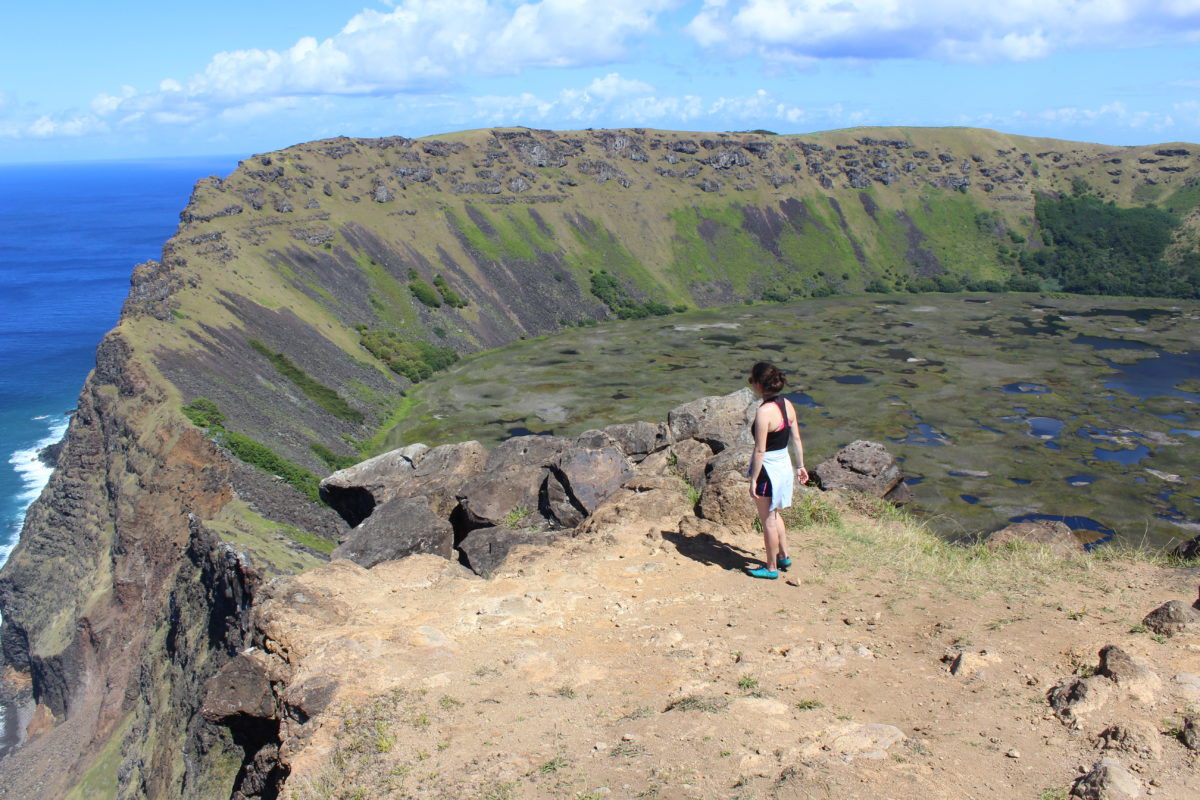 As an added bonus for avgeeks, the car pullout overlooks the airport, so if you time your hike just right, you can watch Latam's 787 arrive or descend onto the tiny landing strip that services IPC. And it's not often that you're above the plane when you watch it land. 😉
3. Check out a cave
Upon arrival, you'll purchase a national park pass, which includes admission to the fabulous Ana Te Pahu site – a must-see, although it may not initially seem that way. The first nondescript section of hiking on a dirt road – maybe about ten minutes' worth – is about as blasé as you'll see on the island. But keep an eye out for this sign: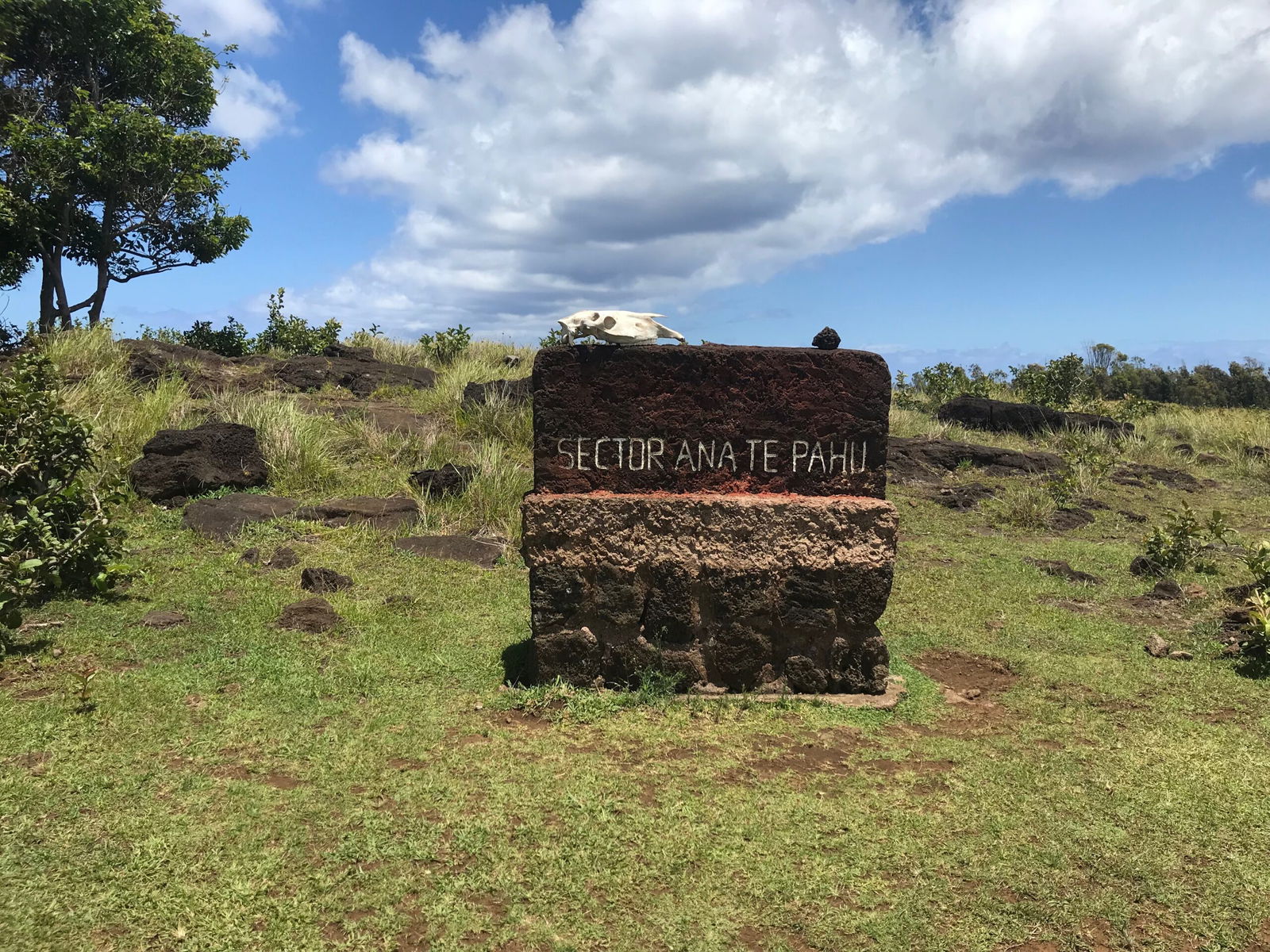 Just past the sign is a short scramble down, and you'll have a choice to go left or right. Both sides have really nice caves, but the ones to the right were a little more interesting: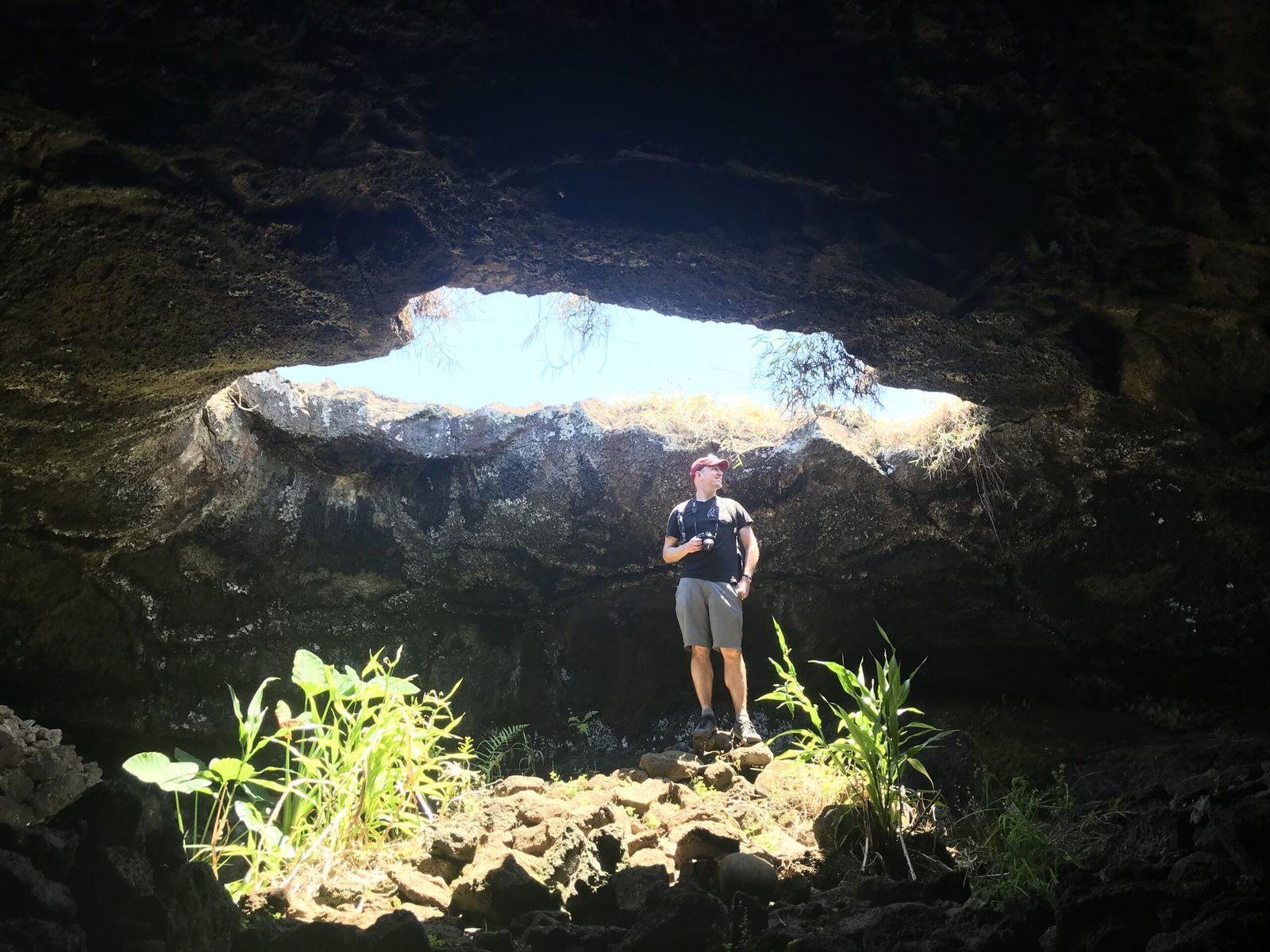 You don't really have to walk more than a quarter of a mile, although with certain sections of the cave being pitch black, it may feel much longer than that. Bring a headlamp – or an iPhone with a working flashlight app – and you'll be fine.
4. Go to the beach
Easter Island isn't exactly going to be your top spot for pristine white-sand beaches – there are plenty of other islands in the South Pacific (and Hawaii, and the Caribbean, and Massachusetts…) for that. But whether you're traveling with kids or just have that feeling of "I'm on a tropical island in the middle of the Pacific and I deserve a beach," your best bet is Anakena Beach – the closest you'll get to that "postcard" feeling.
You can park at the Moai site and walk over, or drive a couple hundred yards down the road to park at the "official" roadside beach parking. Either way, you'll likely feel the instant pull toward the idyllic stretch of blue water.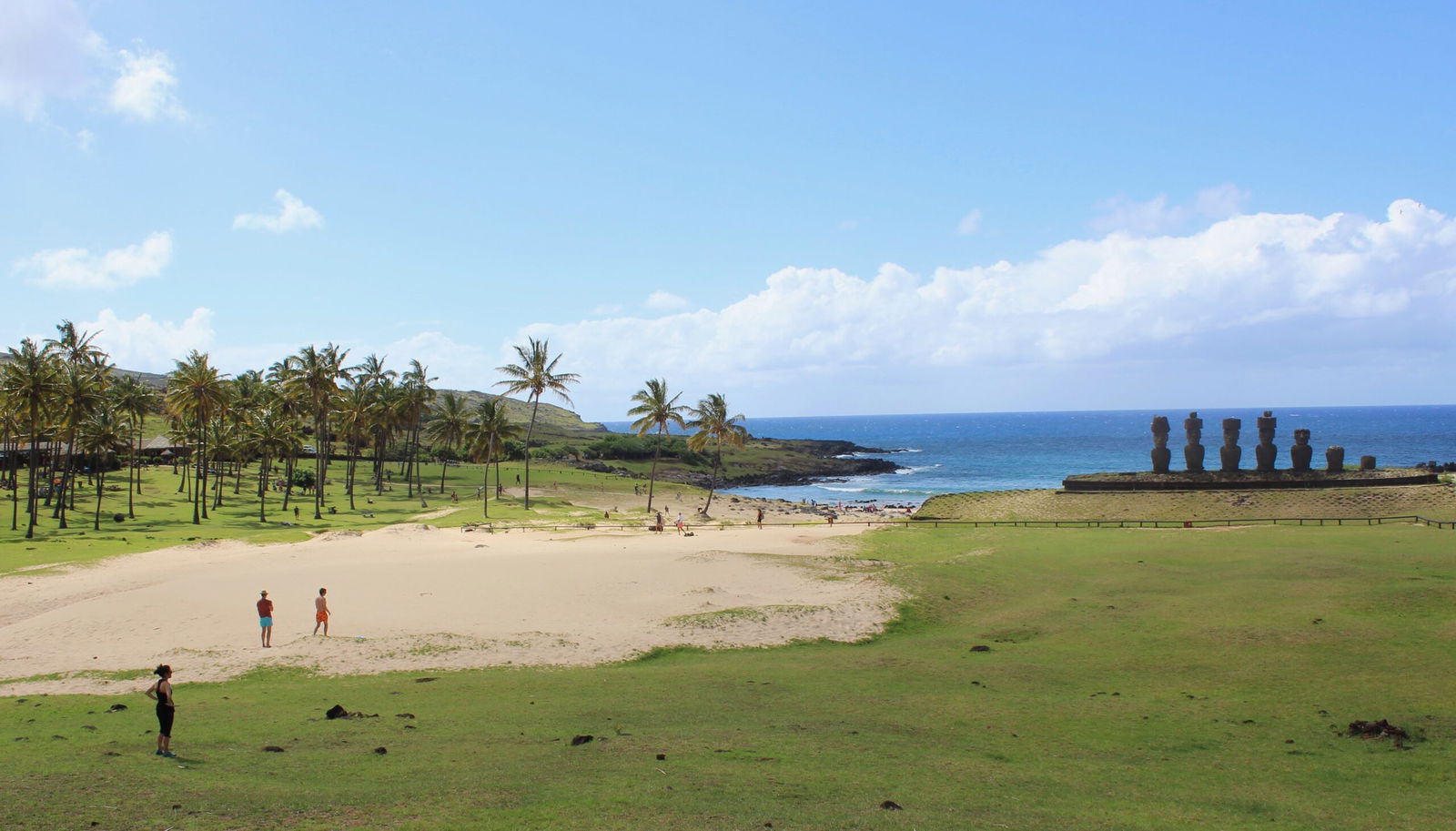 Of course, with this being the "major" beach on the island, you likely won't have the place to yourself.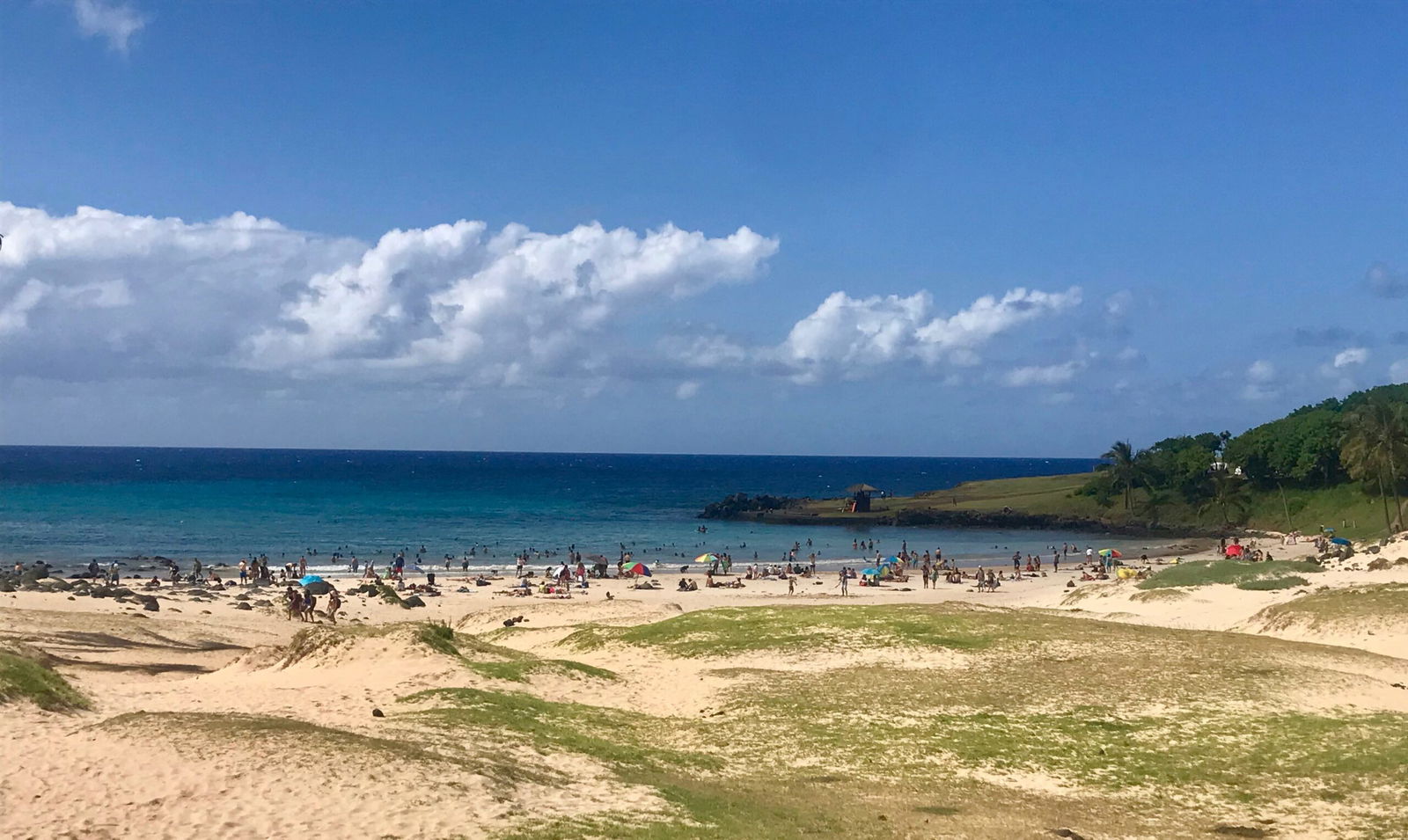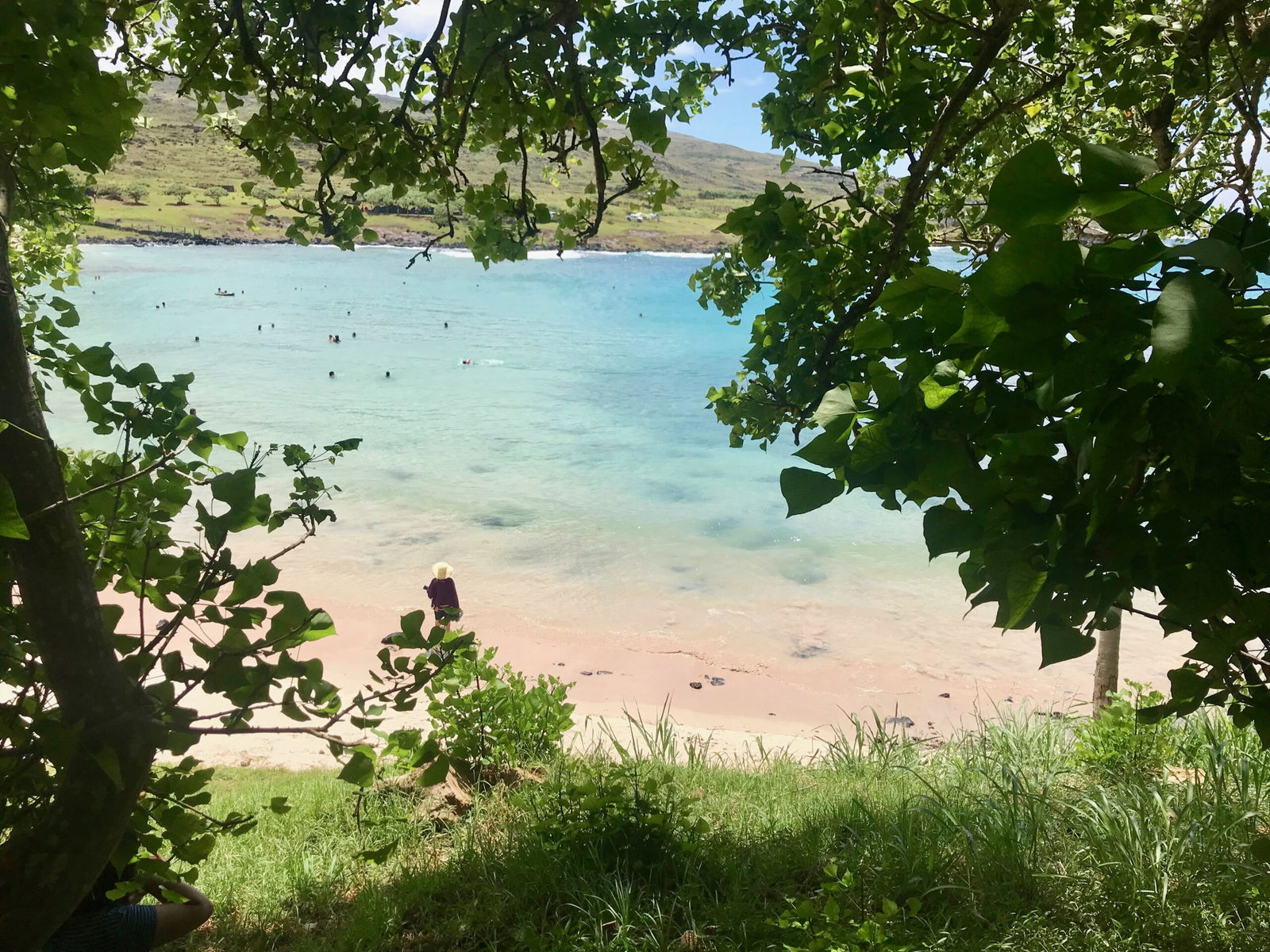 Still, it's a nice place to go for a dip in the ocean, or relax with a fruity drink.
5. Explore the island from underwater
While Easter Island doesn't exactly register as the world's most renown diving destination, they do have some solid coral life, and the unique opportunity to dive with underwater Moai. Visibility is generally amazing, and the dive sites are maaaybe a five-minute boat ride from the town of Hanga Roa, so there's really no reason not to squeeze in a quick dive if you're already certified.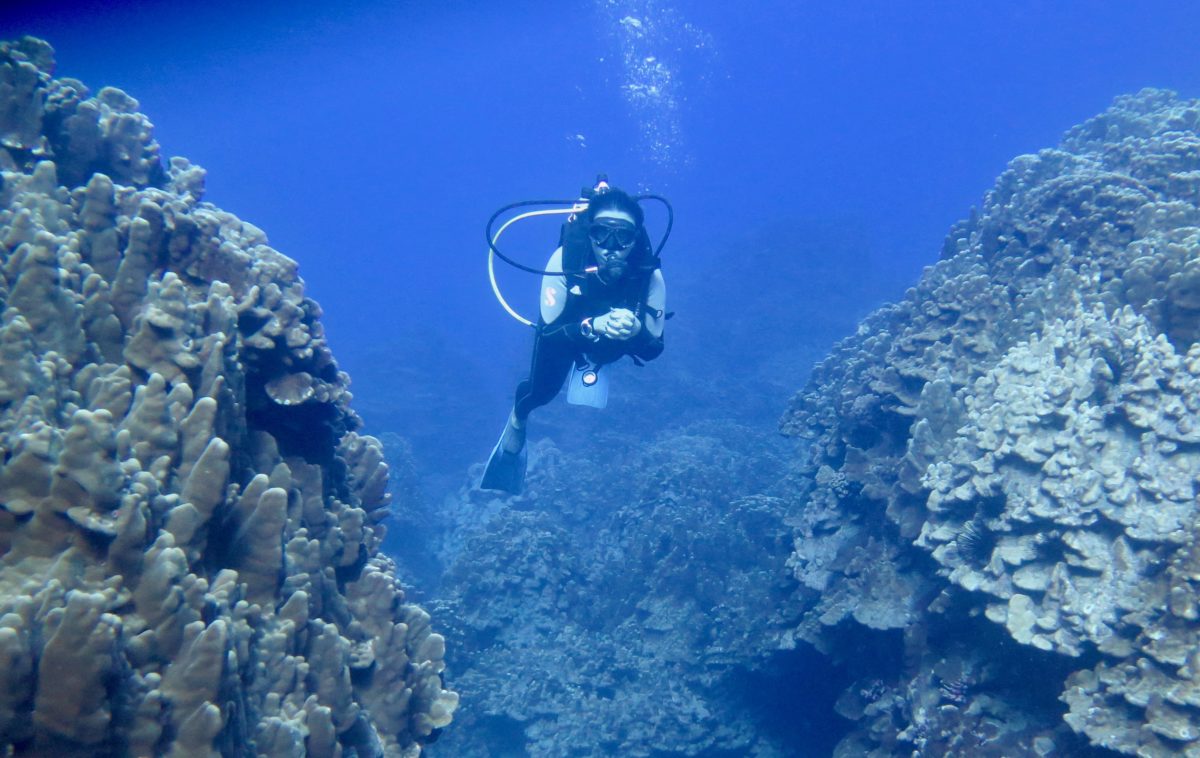 There are about a half-dozen dive shops on the island, with three that have a big enough presence for TripAdvisor. We ended up booking with the Mike Rapu Diving Center, which was largely a factor of their availability (we waited until we were on the island to book, but I would book ahead during busy travel times, if you can.) Incidentally, this is the same dive center used by Explora, which is probably a testimony to the overall quality of the experience.
The dive center itself is located on the marina and offers all of the amenities that you would expect, including separate locker rooms and hot water showers – a much-coveted amenity when you're coming off of a chilly diving excursion. I run at roughly the same body temperature as your average iguana or snake, so do with that what you will, but water temperatures range between 70 and 72 degrees F (21-22 degrees C). So, it's not exactly cold-water diving, but it is cooler than your average South Pacific holiday.
Lucky for me, Roberto hooked me up with an extra layer of wetsuit, so I was good to go.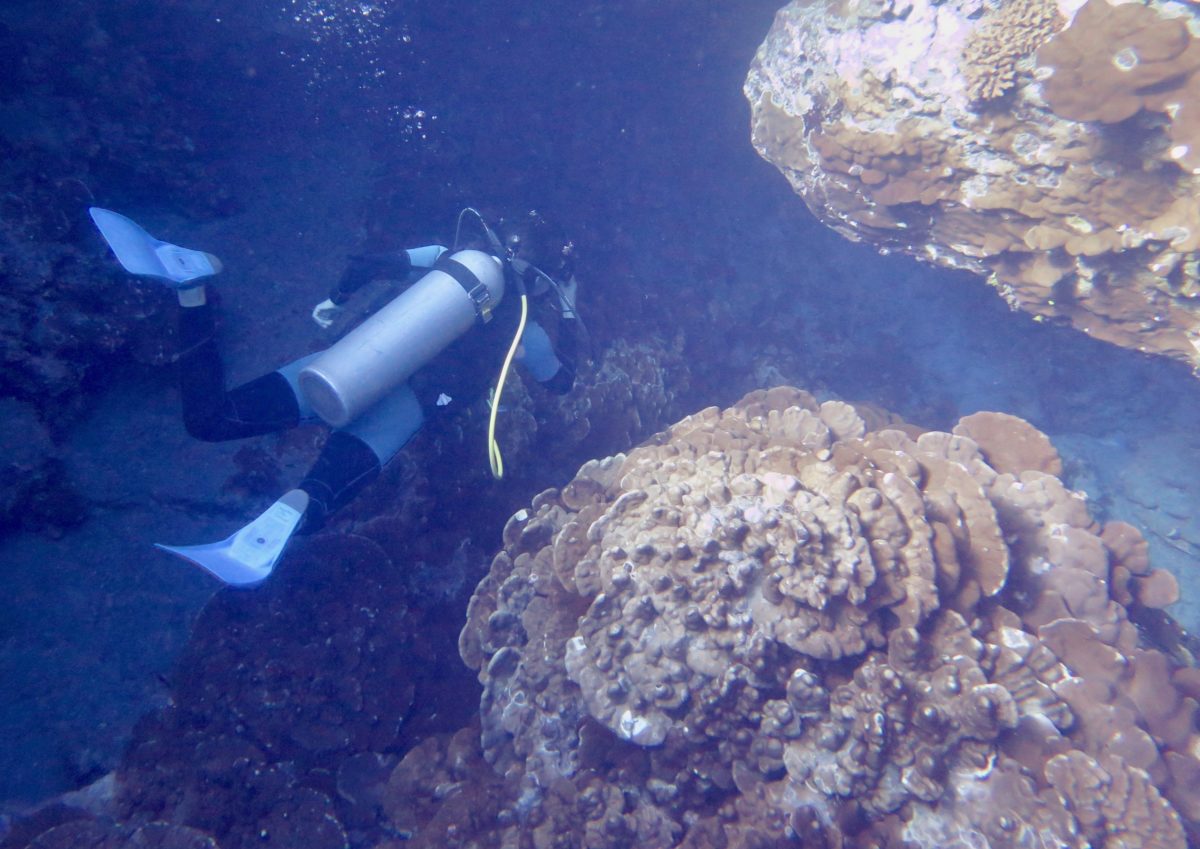 And if you have no idea how to use any of the equipment pictured – no worries, the shops have plenty of courses and options for novice divers. Given the low currents, great visibility, and relatively shallow bottom, this is one of those places where diving as a complete newbie is a reasonable expectation.
You probably won't walk away with any cover shots for Dive Magazine, but it's a fun change of scenery – and the whole thing is over in less than two hours.
Bonus – Visit on New Year's, get a free show
We happened to be there over New Year's, and weren't quite sure what to expect. After hemming and hawing for a while on what to do, we eventually found ourselves on the main lawn on the north side of Hanga Roa – along with what was apparently the entire rest of the island. Our reward?
A midnight Polynesian dance and fire spinning show – with fireworks in the background, over the ocean. And yes, it was every bit as awesome as it sounds.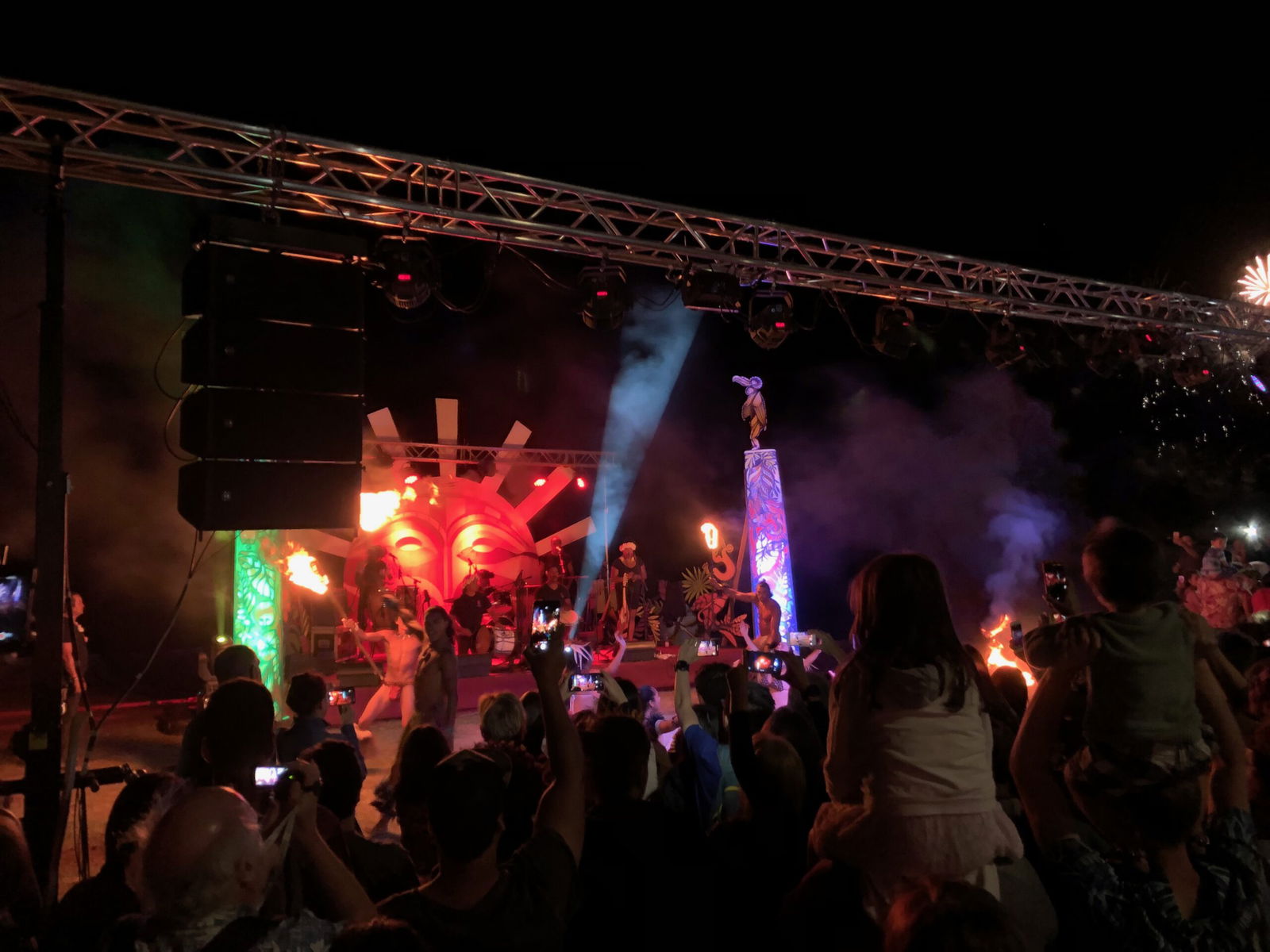 More poignantly, the atmosphere brought the experience to a whole other level. Food and drink vendors had set up tents all around the perimeter of the lawn, with children and adults of all ages moving and grooving to the music. Local, Chilean tourist, international tourist – you couldn't really tell the difference. It was like getting the energy of a nightclub and the cosmopolitan feel of Santiago airport in an environment that was about as wholesome as a fireworks show at Disney's Magic Kingdom.
If Magic Kingdom served Cerveza Austral.
I actually turned to my husband at one point and said, "Well, I think we can stop trying to top New Year's, because this is as good as it will ever get."
Is Easter Island worth visiting?
In a word – yes. If you like hiking, archeological sites, and generally unique destinations, this is a perfect place to spend a couple of days. As someone who likes seeing beaches more than sitting on beaches, I really appreciated the fact that you can get some low-key adventure experiences in a climate roughly equivalent to Hawaii. The mix of Chilean and Polynesian culture is a unique touch, without anything feeling unapproachable as a tourist from North America.
We found that three days was perfect for our pace – and apparently so did half of our outbound flight, as we recognized a bunch of people on our return flight to Santiago. Is it worth a special detour halfway around the world? Probably not. But if you're "in the area" (I'm only kind of kidding) and looking to add something unique to a Chilean trip, you certainly won't run out of things to do on a three-day visit.
And of course, the Moai statues are absolutely still worth seeing.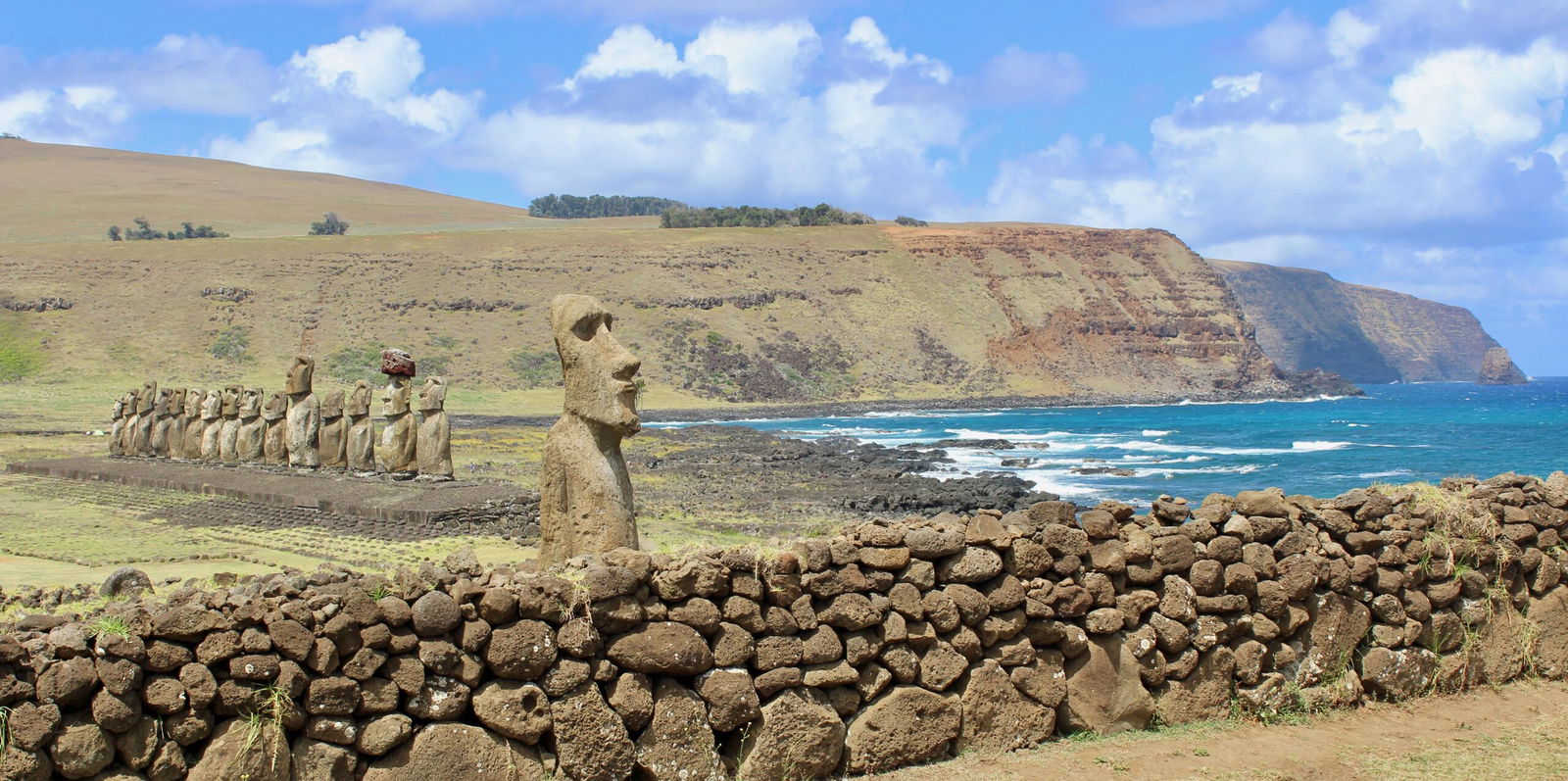 Have you been to Easter Island? What were your favorite activities?