In the spring of 2021 we first learned about Norse Atlantic Airways, a new Norwegian low cost long haul airline startup (sounds like a familiar concept, eh?). Additional details about the airline have slowly been made available, and today we've learned the first routes that the airline plans to operate, and they're… interesting ones.
Let's cover the basics about the airline, including the latest updates.
Norse Atlantic Airways basics
Norse Atlantic Airways is a transatlantic airline startup that plans to launch operations in 2022:
The airline was founded by Bjorn Kljos, Bjørn Kise, and Bjørn Tore Larsen (that's a lot of Bjorns/Bjørns), who own a majority of the airline; they're industry veterans who previously held top positions at Norwegian Air Shuttle and OSM Aviation
The airline plans to use Boeing 787s to operate transatlantic routes
In Europe the airline will operate out of cities like London, Oslo, and Paris, and in the United States the airline will operate out of cities like Los Angeles, Miami, and New York (we now have more specific details about the first routes, which I'll cover below)
The airline hopes to launch operations in the spring of 2022, specifically in the end of the first quarter or beginning of the second quarter, when it's hoped that transatlantic travel demand will have recovered (the United States lifting travel restrictions for vaccinated foreigners will help with that)
As CEO Bjørn Tore Larsen describes the company's plans:
"We strongly believe that there is a need for a new and innovative airline serving the low-cost intercontinental market with modern, more environmentally friendly and fuel-efficient aircraft as the world gradually reopens. Our plans are on track and operations will commence when travel restrictions are lifted and demand for transatlantic travel is back.

Based on the current situation, we anticipate that all our 15 Dreamliners will be flying customers between Europe and the U.S. next summer. We will launch our ticket sales approximately three months prior to first flight and will offer exciting destinations that have proven to be attractive."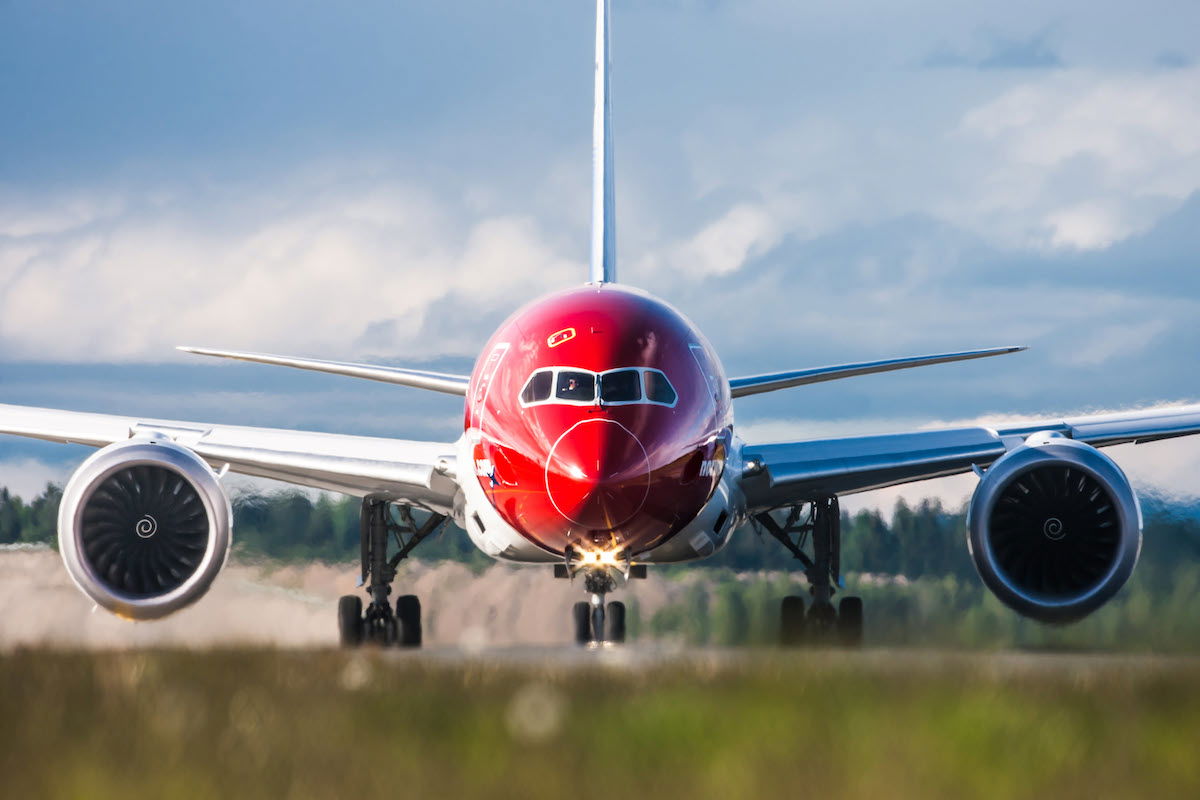 Norse Atlantic Airways will fly 15 Boeing 787s
Norse Atlantic Airways has already signed lease agreements for a total of 15 Boeing 787s, all of which used to fly for Norwegian:
The airline is leasing nine Boeing 787s from AerCap, and six Boeing 787s from BOC Aviation
12 of the planes will be 787-9s, while three of the planes will be 787-8s
Some of these planes have extremely long lease terms, of up to 16 years; the airline stated that these planes have been leased with "attractive rates and payment terms, allowing the company a flexible implementation during start-up of its operation"
I would imagine that these 787s will simply maintain the same interiors that they previously had with Norwegian, given that it's the most cost efficient option. That's good for consumers.
Norwegian's 787s had a solid premium economy product, with recliner seats in 2-3-2 configuration. Norwegian premium economy was a good value.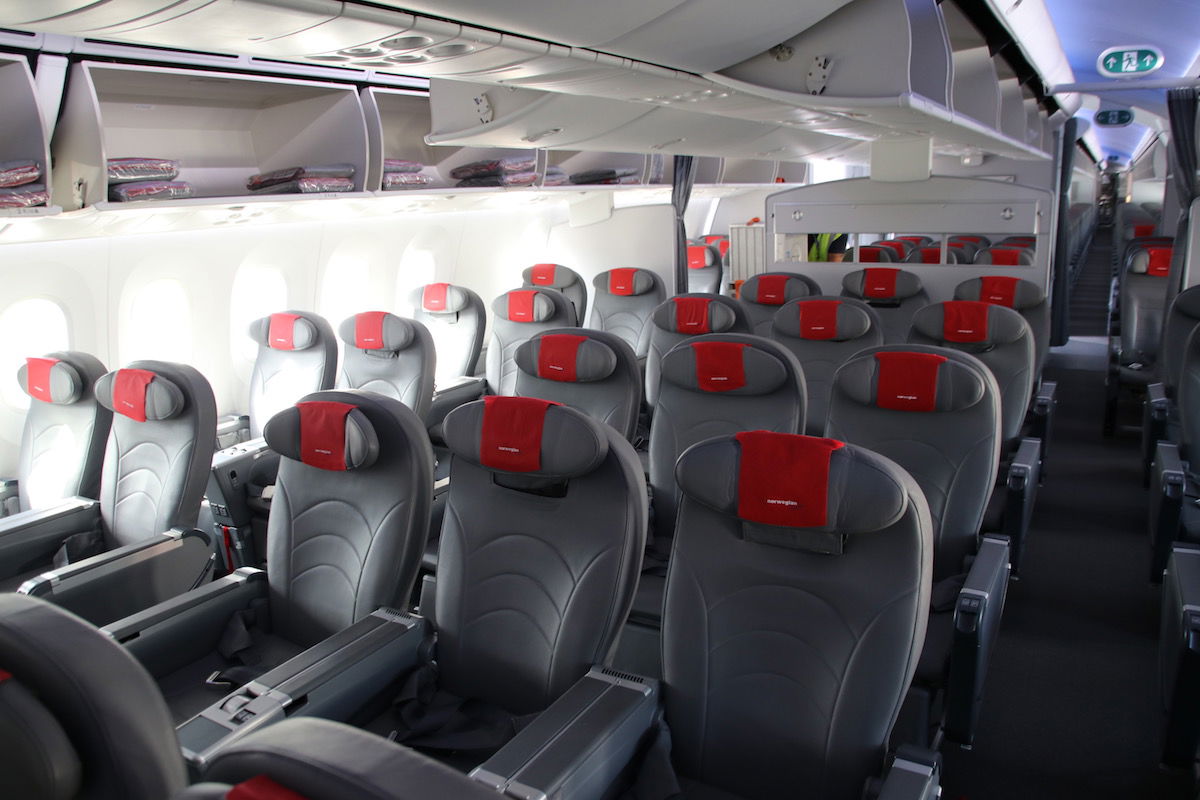 Meanwhile Norwegian's economy was in a 3-3-3 configuration. While not the most spacious out there, the personal entertainment, mood lighting, power ports, and internet, were ultimately a solid offering for an ultra low cost carrier (Norse Atlantic plans to offer Wi-Fi, much like Norwegian).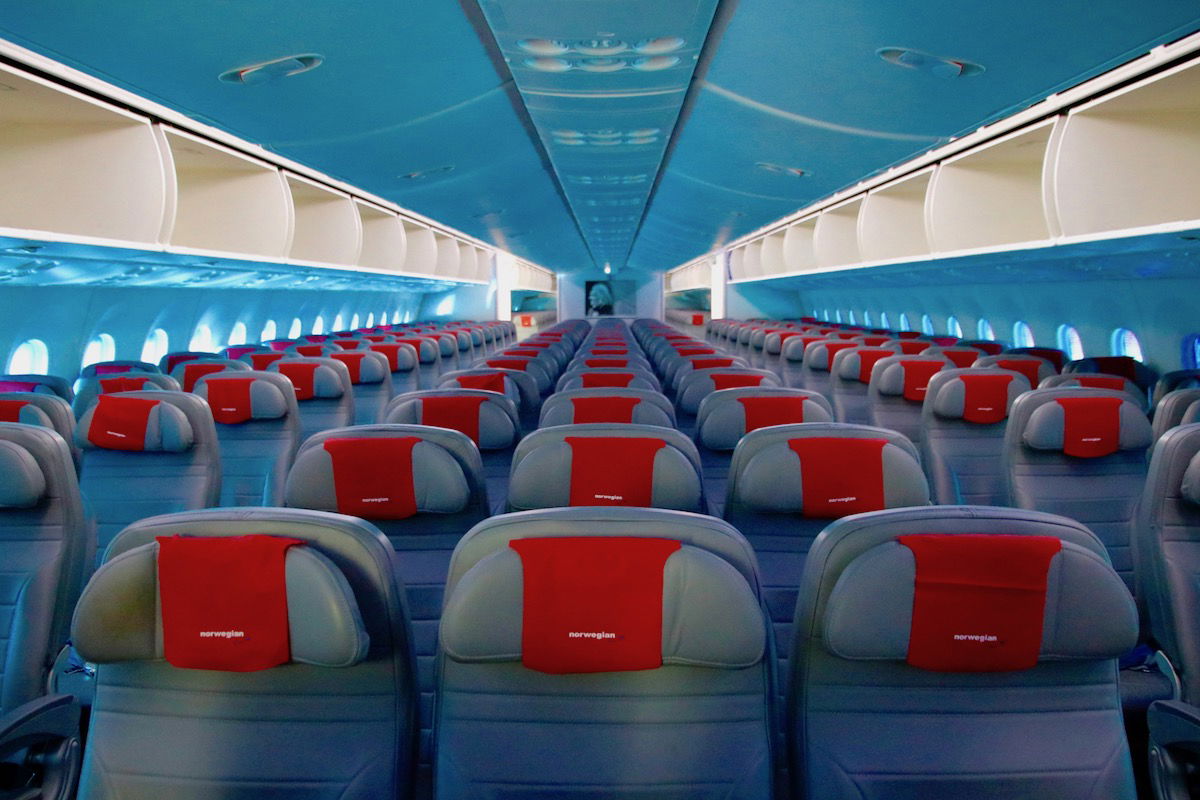 Norse Atlantic Airways is highlighting the features of the 787, and there aren't any real surprises there.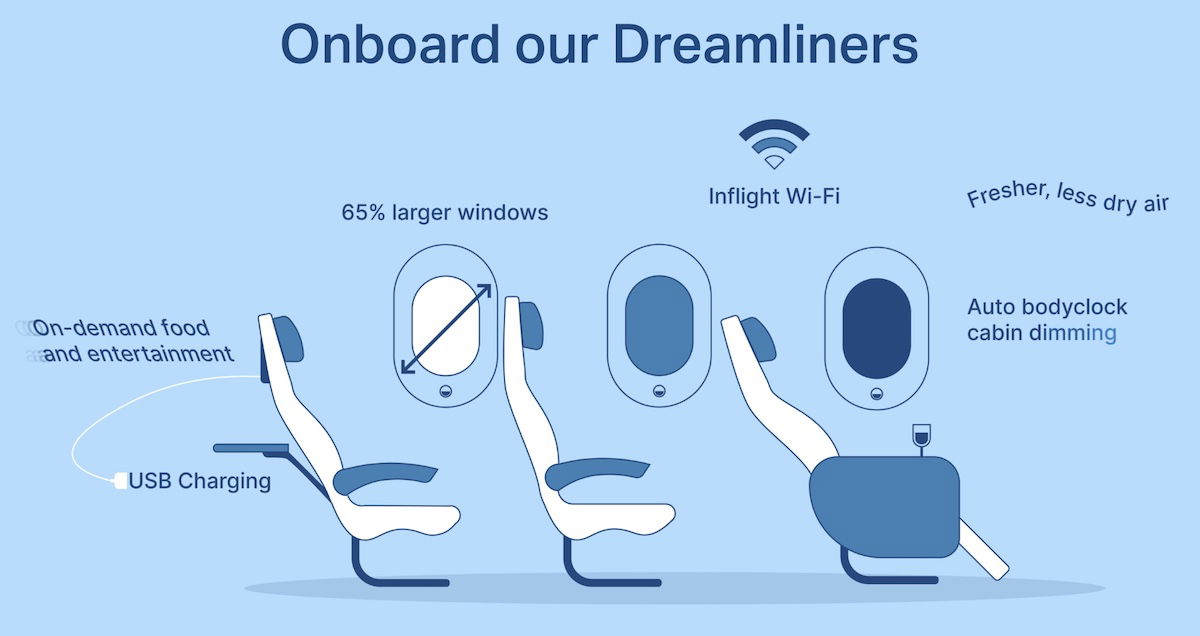 Norse Atlantic Airways initial routes
Norse Atlantic Airways has filed with the United States Department of Transportation (DOT) to request a foreign air carrier permit, and as part of this we've learned the carrier's first routes. The airline initially plans to fly from Oslo (OSL) to:
Fort Lauderdale (FLL)
New York Stewart (SWF)
Ontario (ONT)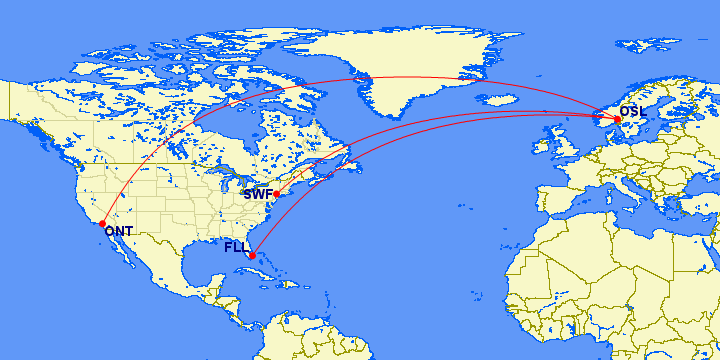 Wow, there's a lot to unpack there:
It's interesting that the carrier's focus will initially be on operating long haul services out of Norway, rather than fifth freedom flights from other major European cities
Norse Atlantic seems to plan to keep costs low by flying to "alternative" airports across the board, as the airline is avoiding Los Angeles (LAX), Miami (MIA), and New York (JFK)
This will be Ontario's only transatlantic service, and it's also hard to believe that Stewart will be getting regularly scheduled transatlantic 787 flights; the airport used to have transatlantic service with Norwegian 737s, but 787s is a different level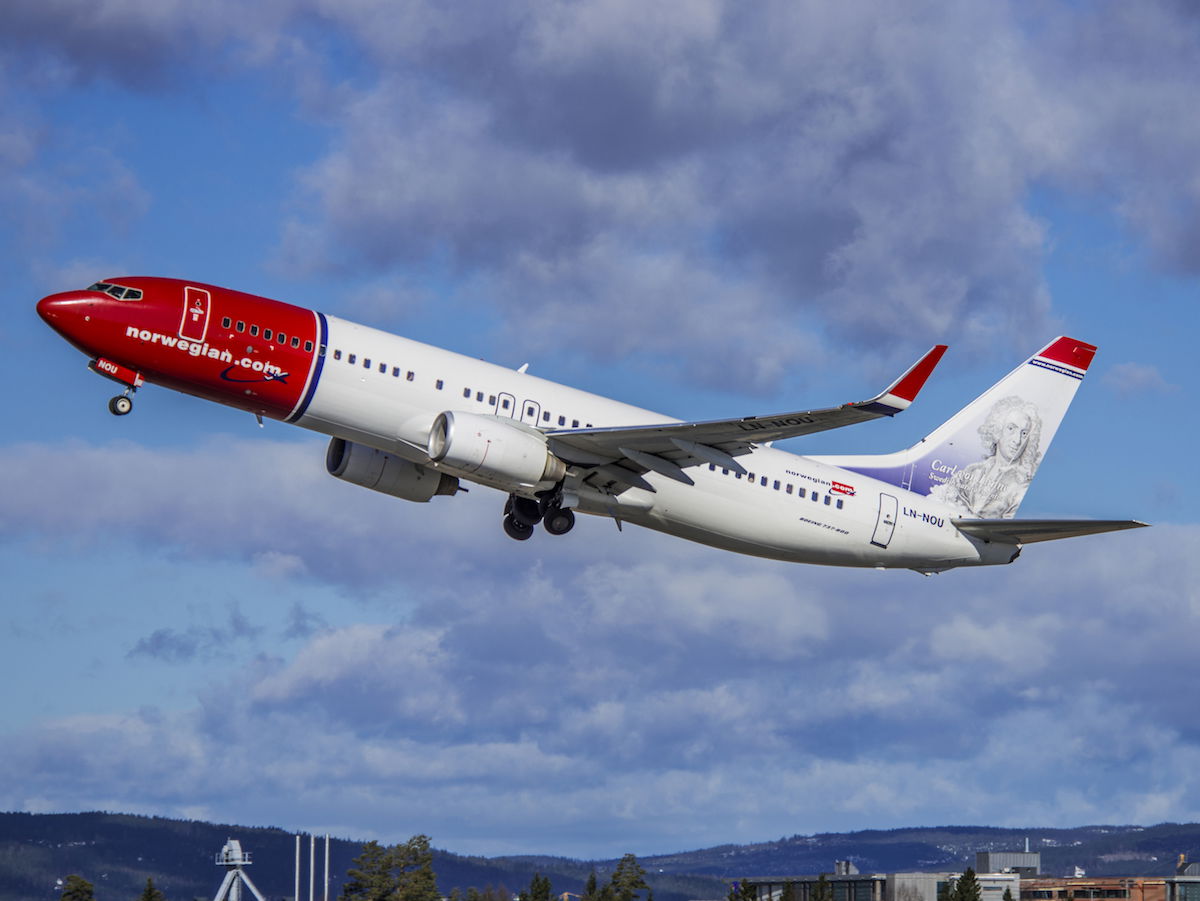 Norse Atlantic Airways livery & branding
In August, Norse Atlantic Airways revealed its livery and basic elements of the brand, designed by a small in-house team and a local agency. As the idea behind the brand is described:
"Inspired by the Norsemen who traveled and explored the world with their state-of-the art longships, Norse Atlantic Airways will give people the opportunity to explore other continents by offering affordable flights on board modern and more environmentally friendly Boeing 787 Dreamliners."
While the livery isn't the most creative we've ever seen, I'd say it generally looks pretty sharp.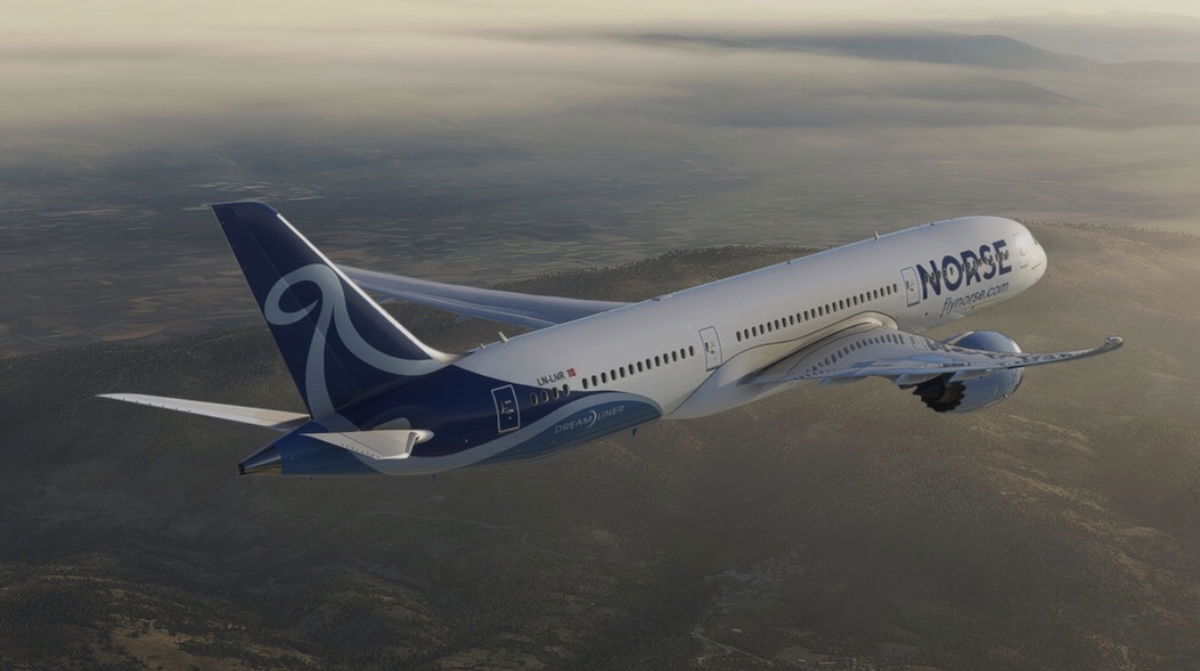 Norse Atlantic Airways labor plans
Initially there were some concerns about whether Norse Atlantic Airways would get approval from regulators in the United States to launch these kinds of flights. Earlier this year the Chairman of the House Transportation and Infrastructure Committee, Peter DeFazio, urged Transportation Secretary Pete Buttigieg to block Norse Atlantic Airways from flying to the United States:
"At the end of 2016, the outgoing administration imprudently issued a foreign air carrier permit to Norwegian Air International — an airline that was 'Norwegian' in name only and established itself in Ireland under a flag of convenience to avoid Norway's strong labor protections. Norwegian is bankrupt, and its U.S. services have ceased, but its founder is forming a new carrier that will likely seek a permit—Norse Atlantic—and it is imperative that you correct the error of 2016 and deny this airline's application."
Fortunately this shouldn't be an issue for the airline, thanks to some things that have been revealed since then:
Norse Atlantic Airways plans to have around 1,600 employees by the summer of 2022, all permanently and directly employed by the airline
Norse Atlantic Airways has reached a union deal before even hiring the first flight attendant, clearly intended to mitigate this potential issue
Why I'm skeptical of Norse Atlantic Airways
Let me start by saying that Norse Atlantic Airways will be fantastic for consumers, just as Norwegian was. That being said, I don't see how the business model here can make sense.
At the beginning of 2021 it was announced that Norwegian would discontinue long haul flights, as the airline was in bankruptcy protection. Norwegian was struggling for years even pre-pandemic, and has basically already had its nine lives.
The intentions for Norse Atlantic Airways are pretty clear — some investors (including a former Norwegian executive) with a clean balance sheet are trying to take over where Norwegian left off when it comes to long haul. There's only one small problem — history has shown that low cost long haul airlines generally don't work.
Now, to give some credit to this idea in general, or to perhaps express some hope:
Having an airline like Norse Atlantic Airways would be great for consumers, since it will keep legacy airlines in check, and will keep fares low
The general timeline for launching this airline isn't terrible, since we should hopefully see transatlantic travel largely rebounding by next summer; the airline probably got a great deal on planes, so I imagine costs will be fairly low
The biggest issue with a transatlantic low cost carrier is how seasonal traffic is, as Norwegian could make money in summer, but was losing a significant amount the rest of the year; is there any way that Norse Atlantic Airways could learn from Norwegian's mistakes and do a better job with a counter seasonal route network (though that concept has its own challenges)?
This is going to be an interesting one to watch. It has been made pretty clear that Norse Atlantic Airways will exclusively operate between Europe and the United States, and that market in winter sure isn't an easy one, especially without business travelers.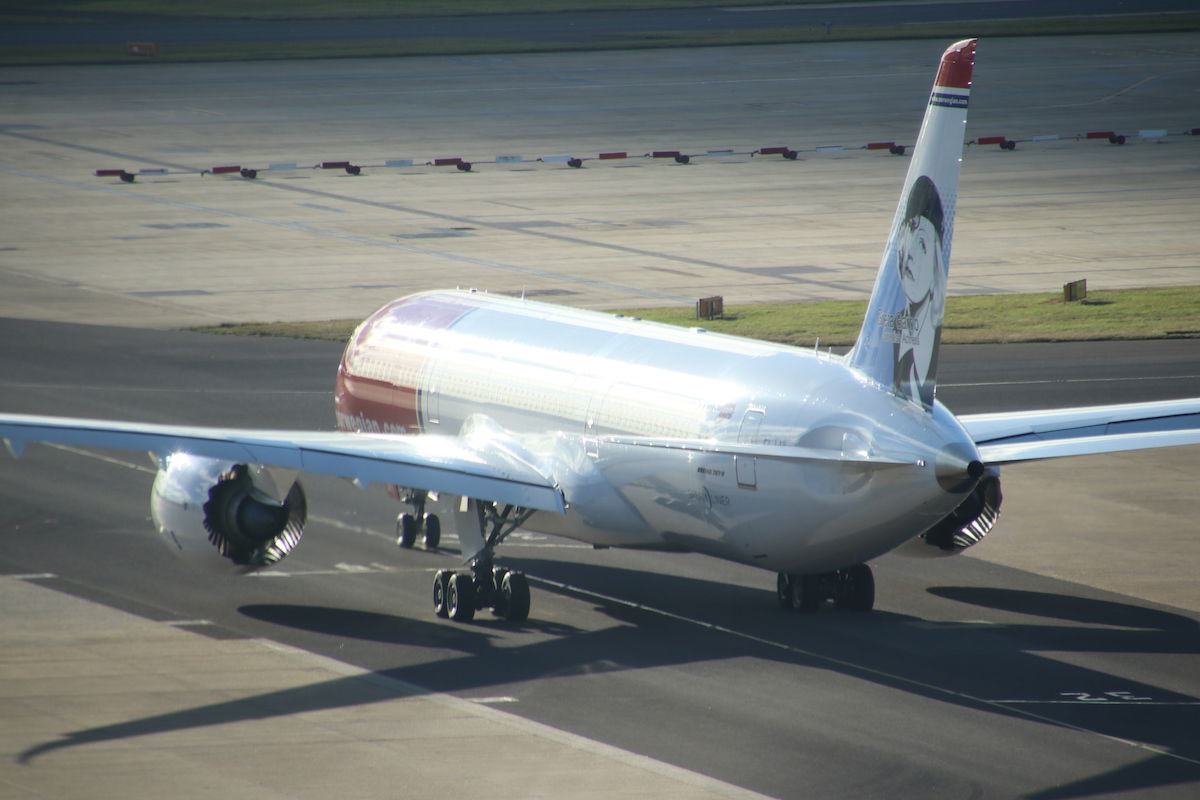 Bottom line
Norse Atlantic Airways is the newest long haul, low cost airline startup. The airline essentially plans to pick up where Norwegian left off with its long haul network — the airline will fly former Norwegian 787s across the Atlantic using a low cost business model. The airline has secured lease agreements for 15 planes, and plans to launch operations in the spring of 2022. Norse Atlantic will initially fly from Oslo to Fort Lauderdale, Ontario, and Stewart.
It seems pretty certain at this point that the airline will indeed launch operations. The question is how long it lasts, and what it will do different than Norwegian.
What do you make of Norse Atlantic Airways?