Norse Atlantic Airways and the Association of Flight Attendants have reached a fascinating agreement, which is very well thought out.
Norse's flight attendant pre-hire union agreement
Norse Atlantic Airways is the airline startup that plans to launch transatlantic flights in the coming months. Think of this as Norwegian 2.0 when it comes to long haul flights, given that Norwegian has discontinued long haul service.
Norse is essentially replicating what Norwegian has done — the company plans similar routes, will lease former Norwegian Boeing 787s, and even has much of the same management team.
Well, Norse Atlantic Airways and the Association of Flight Attendants (AFA) have agreed to a pre-hire agreement for all Norse Atlantic Airways flight attendants based in the United States once the airline launches flights. This is being hailed as a "historic" deal.
According to the announcement:
Norse will hire over 700 flight attendants in the USA, and agrees to fully unionize once flight attendants demonstrate majority interest in representation by AFA
Norse's flight attendant contract will include "industry-leading starting pay and job protections, healthcare, and a 401k, among other key benefits"
Norse agrees to directly employ all cabin crew, rather than hiring flight attendants as contractors
Norse will include language in flight attendant contracts agreeing to maintain jobs in the United States and protect against furloughs if flight attendants are also employed outside the United States
Here's how AFA President Sara Nelson describes this deal:
"This is what respect for workers and our unions looks like. We are proud to provide a path of return to work for AFA members who flew in a similar long-haul, low-cost operation. Those Flight Attendants organized and successfully beat back misguided efforts by a different management to misclassify Flight Attendants as contractors. But, as soon as they won the fight and a contract the airline ceased operations in March 2020.

Their hard work and commitment to our careers is paying off and raising the bar for Flight Attendants everywhere. Norse management is taking a refreshing approach to labor relations and demonstrating that the success of a business starts with good jobs. We are thrilled to announce this historic agreement and we look forward to getting people to work as soon as possible."
Meanwhile here's how Norse CEO Bjørn Tore Larsen describes this deal:
"We are thrilled to reach this agreement with AFA and proud to make clear from the start that our airline puts people first. Travelers will gain a low-cost, long-haul option, but tickets will never be subsidized by our employees. We strongly believe building an airline with respect for the people who work for Norse is the best way to ensure success.

AFA has been an outspoken advocate for Flight Attendants and our airline will also benefit from working with this great union. This agreement for Flight Attendant jobs gives us even more urgency to lock in all of the regulatory approvals to start operations as soon as possible."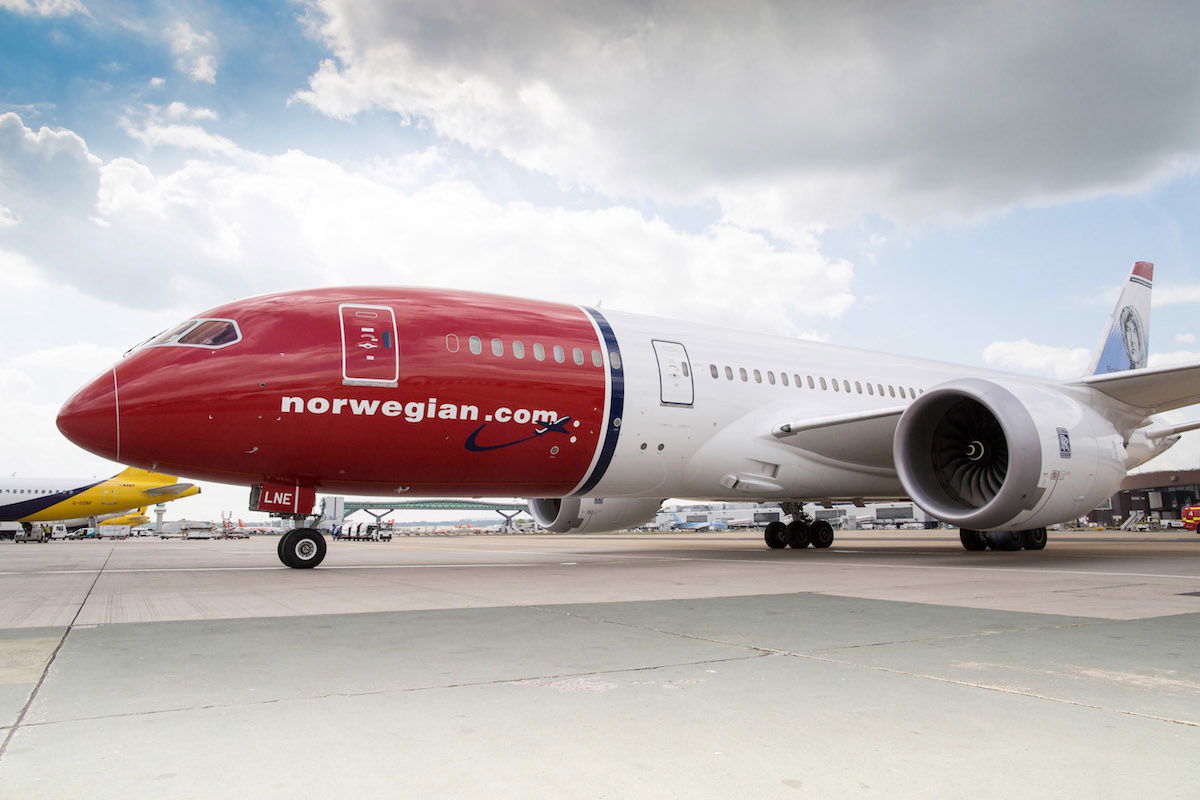 Norse will fly former Norwegian 787s across the Atlantic
What's the logic for this agreement?
You might be wondering why an airline would sign an agreement like this before even hiring its first flight attendant, as that's not something we've seen in a long time (in fairness, there haven't been many new airlines).
Norse is already facing an uphill battle when it comes to gaining regulatory approval in the United States. The airline will need approval from the Department of Transportation to operate, and several weeks back the Chairman of the House Transportation and Infrastructure Committee, Peter DeFazio, urged Transportation Secretary Pete Buttigieg to block Norse Atlantic Airways from flying to the United States:
"At the end of 2016, the outgoing administration imprudently issued a foreign air carrier permit to Norwegian Air International — an airline that was 'Norwegian' in name only and established itself in Ireland under a flag of convenience to avoid Norway's strong labor protections. Norwegian is bankrupt, and its U.S. services have ceased, but its founder is forming a new carrier that will likely seek a permit—Norse Atlantic—and it is imperative that you correct the error of 2016 and deny this airline's application."
There's no denying that Norwegian took advantage of every tax & labor opportunity available to it, so it's not surprising that some politicians would use this opportunity to try to block an airline that's essentially a copy of the previous carrier.
With unions on the carrier's side, it's much more likely that Norse won't face too much backlash from politicians. While I'm sure Norse doesn't view this arrangement as being ideal, it's ultimately a small price to pay for the airline having significantly better odds of being about to launch without major issues.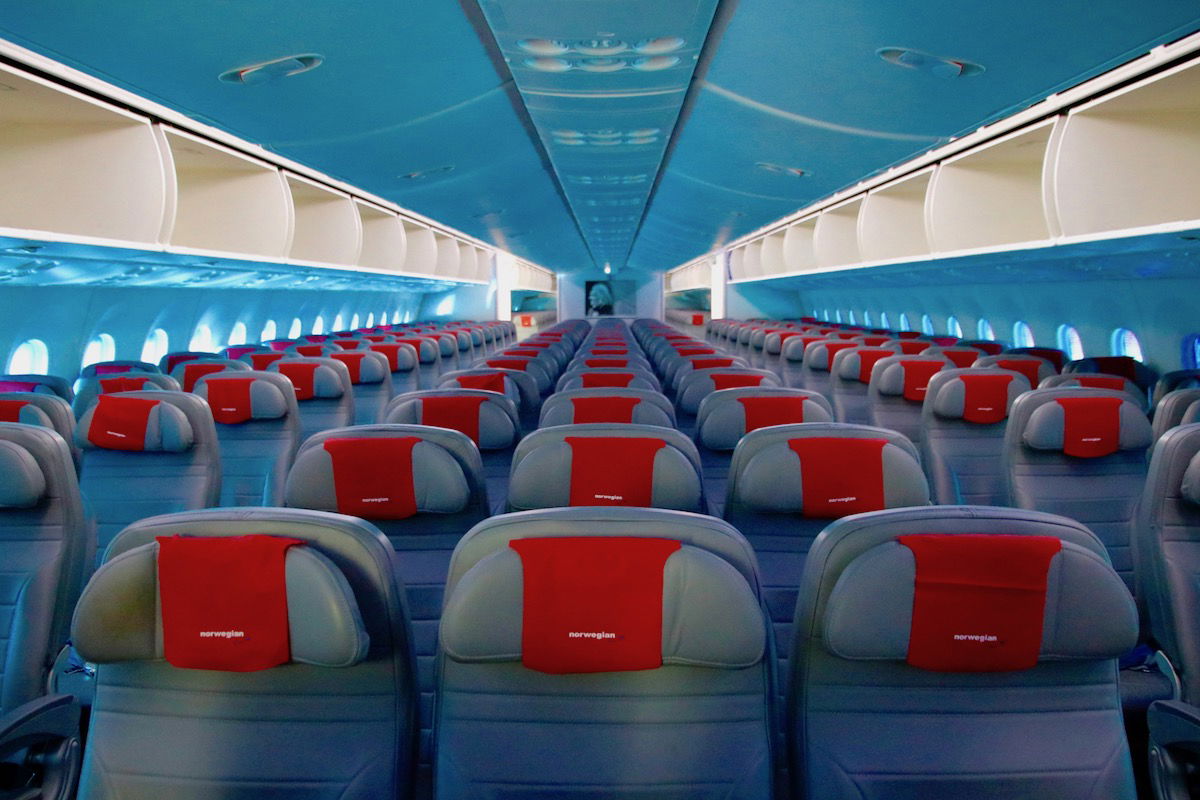 This agreement improves Norse's odds of being able to launch flights
Bottom line
Norse has reached an agreement with a flight attendant union before even hiring its first flight attendant. The airline has agreed to hire flight attendants in the United States directly, rather than as contractors, and will offer further protections against furloughs.
This is a smart move on Norse's part, given that the airline may have otherwise faced some opposition from politicians. I imagine this will help significantly in that regard.
What do you make of Norse's preemptive union deal?