Norse Atlantic Airways is the transatlantic airline startup that launched operations this summer. For all practical purposes, the airline is largely replicating what Norwegian did, before the airline discontinued long haul flights while on the brink of liquidation.
The long haul ultra low cost carrier business model is notoriously unprofitable, primarily because of the seasonality of long haul leisure demand. That's a lesson that Norse Atlantic seems to be learning at the moment.
Norse Atlantic axes winter schedule
Norse Atlantic has just canceled hundreds of flights from its winter schedule, including discontinuing flights to Los Angeles just shortly after launching them. Specifically, for the winter schedule (through March 2023), Norse Atlantic has:
Canceled Berlin (BER) to Los Angeles (LAX) service; this was supposed to operate 3x weekly
Canceled Oslo (OSL) to Los Angeles (LAX) service; this was supposed to operate 3x weekly
Reduced Oslo (OSL) to New York (JFK) service from 7x weekly to 3x weekly
Reduced Oslo (OSL) to Fort Lauderdale (FLL) service from 3x weekly to 2x weekly
So, which routes will Norse Atlantic operate this winter? In addition to the two routes above that still have service, the airline currently plans to operate:
Oslo (OSL) to London (LGW) service 7x weekly
London (LGW) to New York (JFK) service 7x weekly
Berlin (BER) to New York (JFK) service 3x weekly
Berlin (BER) to Fort Lauderdale (FLL) service 3x weekly
I'd note that this is the plan as of now, though who knows if we'll see even more route cuts in the coming weeks. This of course sucks for consumers — airline startups (and especially ultra low cost carriers) often have quite a bit of trial and error with new routes. So it's frustrating when you plan a trip around a particular flight, only to have that route cut. I suspect the airline will be unwilling to book passengers on other airlines.

Is Norse Atlantic's business model sustainable?
Long haul ultra low cost carriers are great for competition, and I want them to succeed. However, there's no denying that historically the business model simply hasn't worked. Norse Atlantic really is replicating Norwegian's business model here, down to the fact that Norse Atlantic flies former Norwegian Boeing 787s.
So, is Norse Atlantic setting itself up for failure? To the new carrier's credit:
Norse Atlantic has leased Boeing 787s on much better terms than Norwegian did, so that helps in terms of cost structure
Norse Atlantic management has been very clear that the airline has the luxury of parking planes when the demand isn't there, though that only works for so long
I have to give credit to Norse Atlantic's management team for at least thinking outside of the box; for example, the airline has allegedly subleased out four Boeing 787s, which helps with covering costs
Norse Atlantic CEO Bjorn Tore Larsen did recently hint at the airline possibly cutting winter routes, due to high fuel prices, inflation, and general uncertainty in demand:
"The winter season is historically more challenging for the industry and this year faces the additional burden of high fuel prices, increasing inflation in the markets that we operate and uncertainty in overall demand. Norse Atlantic will continue to evaluate Winter 2022 routes in line with demand and profitability."
While the airline has a good amount of liquidity, that only gets you so far when you have aircraft lease payments, and passenger demand simply isn't there in winter.
For that matter, Norse Atlantic's load factor in August wasn't exactly amazing. The airline had an average load factor of 69% — that's significantly below the industry average for a summer of unprecedented leisure demand, but then again, Norse Atlantic is also an airline startup, so it takes time to get the word out.
While Norse Atlantic no doubt has a competitive advantage over previous entrants into the transatlantic ultra low cost market, I still don't see this working in the long run. If you ask me:
Since long haul ultra low cost carriers rarely achieve close to a 100% load factor, I think the airline should reconfigure planes into a three cabin layout, and offer business class seats as well; this could be a unique value proposition with a flat bed but without the other typical frills associated with business class
In addition to the business model of actually selling tickets on flights, the airline could lease out its planes to other airlines, as needed; that's potentially a more consistent revenue stream, and having a three cabin layout would make the product useful to more airlines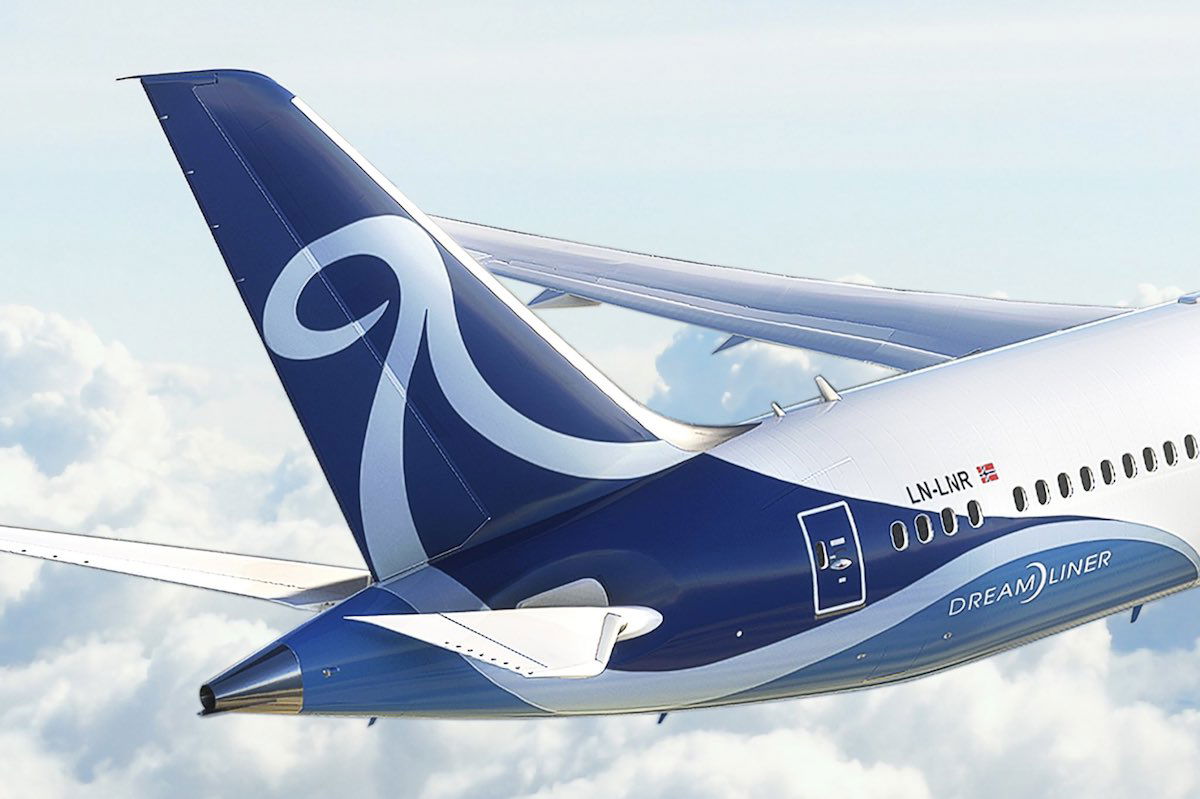 Bottom line
Norse Atlantic has significantly scaled back its winter schedule, as the airline is suspending flights to Los Angeles, and is reducing other routes as well. Norse Atlantic is running into the same issue that every previous transatlantic ultra low cost carrier faced, which is that it's very hard to operate profitably in winter across the Atlantic without business travel.
I'm curious to see how Norse Atlantic evolves over time…
What do you make of Norse Atlantic's winter route cuts?
(Tip of the hat to Ishrion Aviation)