In December 2021 we learned that Qatar Airways will be leasing some Boeing 777s from Cathay Pacific (something first spotted by @AirlineFlyer). These planes have already been flying for Qatar Airways, but so far have been operating cargo flights. It looks like that might be changing soon.
Why Qatar Airways is leasing Cathay Pacific 777s
Qatar Airways is currently dealing with a serious aircraft shortage, due to the Doha-based airline grounding much of its Airbus A350 fleet. This is due to a dispute between Qatar Airways and Airbus over the condition of these planes — Qatar Airways claims that the A350 fuselage is degrading, while Airbus claims the damage is only cosmetic.
Due to this aircraft shortage, Qatar Airways has gotten creative with the planes it flies. Qatar Airways has reactivated part of its Airbus A380 fleet, and on top of that is leasing a few Oman Air Airbus A330s, as well as a couple of Cathay Pacific Boeing 777s. The Cathay Pacific lease makes sense — not only does Qatar Airways own a stake in Cathay Pacific, but Cathay Pacific is also struggling to survive, given the complete lack of demand for travel to & from Hong Kong.
These Cathay Pacific 777s are already in service for Qatar Airways, though up until now the planes have almost exclusively been operating cargo flights, without passengers. A recent schedule update suggests that will be changing.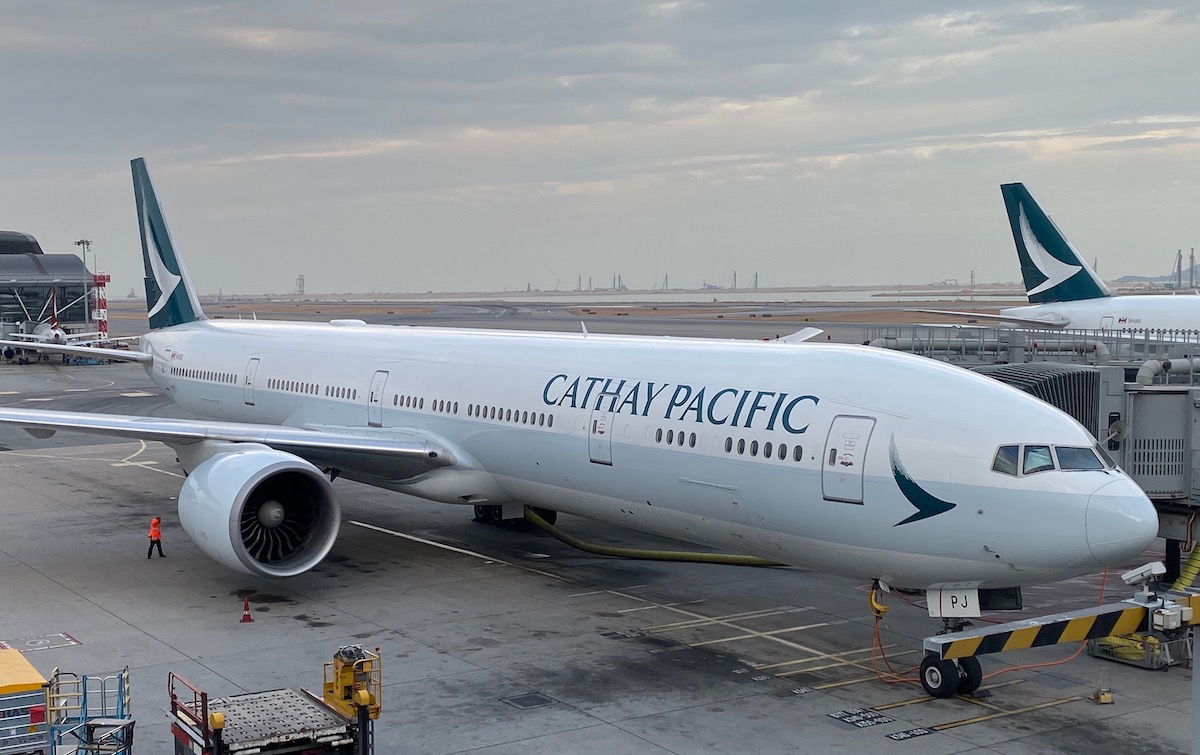 Qatar Airways will fly Cathay Pacific 777s to Hong Kong & Male
When we first learned of Qatar Airways leasing Cathay Pacific 777s, we saw the planes scheduled on some passenger routes, though they were quickly removed. In recent days we've once again seen the 777 loaded on more passenger routes.
Based on the current schedule (which is subject to change), Cathay Pacific 777s will operate the following Qatar Airways passenger routes:
Doha (DOH) to Male (MLE) between March 1 and October 29, 2022
Doha (DOH) to Hong Kong (HKG) between March 1 and October 29, 2022
Again, I want to emphasize that this remains highly subject to change, but that's the most recent schedule filing. If you look at the seatmap, you'll see that it matches the four class layout that Cathay Pacific has, which features 296 seats. This includes:
Six first class seats, in a 1-1-1 configuration; Qatar Airways will sell first class on these planes
53 business class seats, in a 1-2-1 configuration
34 premium economy seats, in a 2-4-2 configuration; Qatar Airways will sell this as economy, so there won't be a dedicated service or pricing in premium economy
203 economy seats, in a 3-4-3 configuration
Best of all, Qatar Airways seems to have two first class award seats available on most of these flights, so that's kind of cool. Keep in mind that Qatar Airways otherwise only has long haul first class on Airbus A380s, which have recently been reactivated.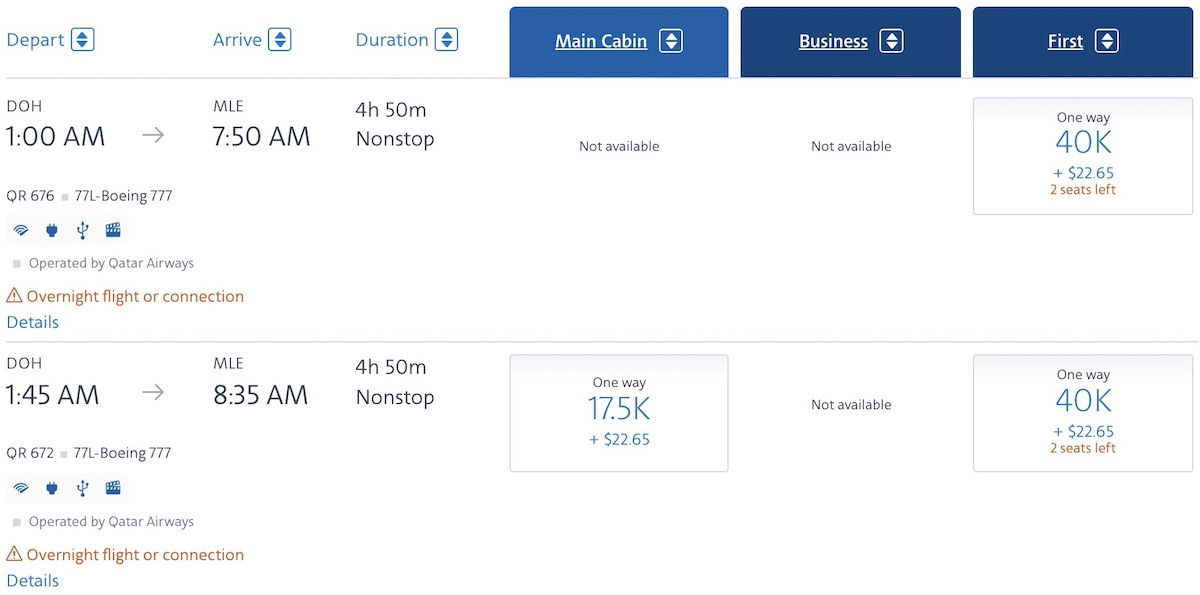 The Maldives route is definitely more useful here than the Hong Kong route, given that Hong Kong continues to remain closed to visitors.
While there's no guarantee this schedule will stick, I've planned a trip to the Maldives for this spring, and I've gone ahead and locked in award seats for this service. Ironically there aren't even business class award seats, so even in the event I get "downgraded" to business class, I'd still be snagging award seats I couldn't have otherwise found.
What does this mean for passengers?
There are implications here for those in all cabins. Some people will be happy to have first class on more Qatar Airways planes, as that's not something that Qatar Airways typically offers on 777s. Cathay Pacific's 777 first class is excellent. While Cathay Pacific doesn't have fully enclosed suites with doors, it's an incredibly spacious and intimate cabin.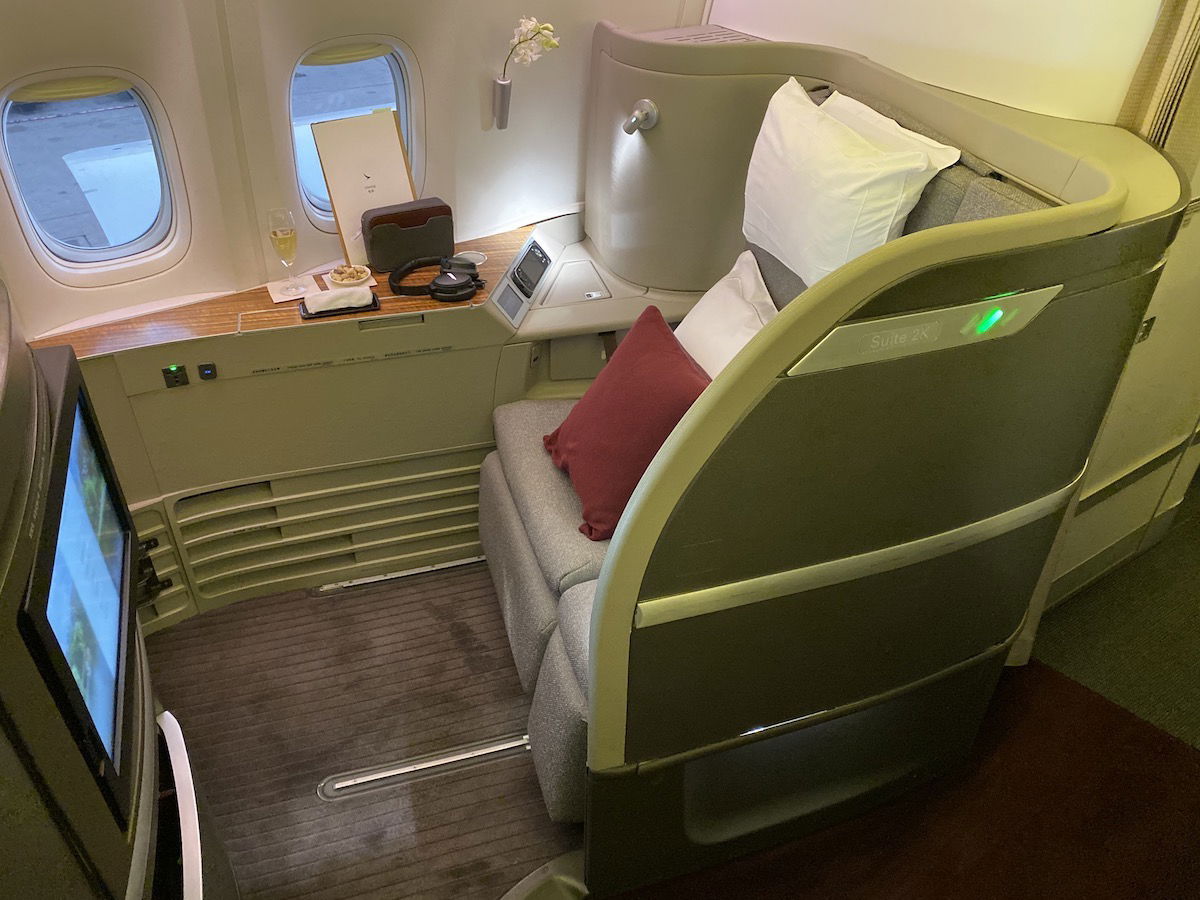 In business class it's a different story. Qatar Airways' 777 business class is phenomenal, as the airline is known for its Qsuites.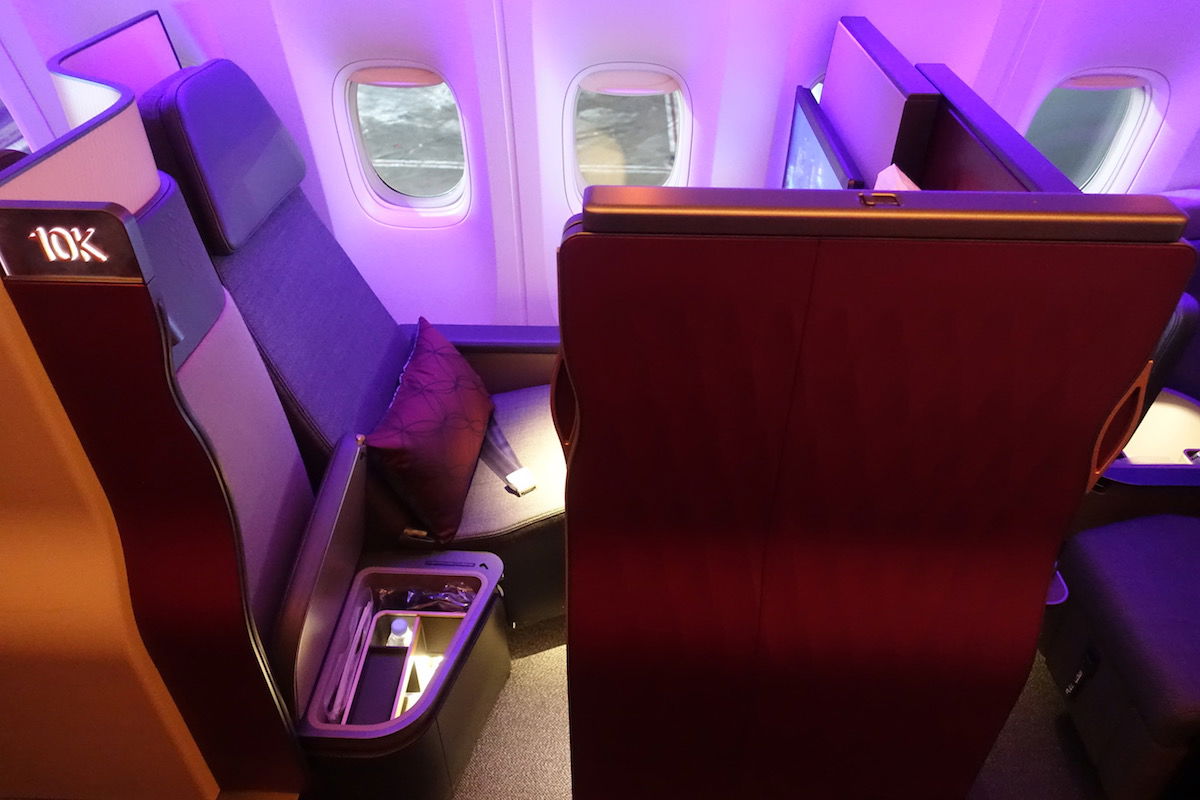 Meanwhile Cathay Pacific's 777 business class consists of reverse herringbone seats, which are excellent, but not quite as good as what you'll find on Qatar Airways. That being said, not all Qatar Airways 777s feature Qsuites, so it depends on which plane you're otherwise scheduled to fly.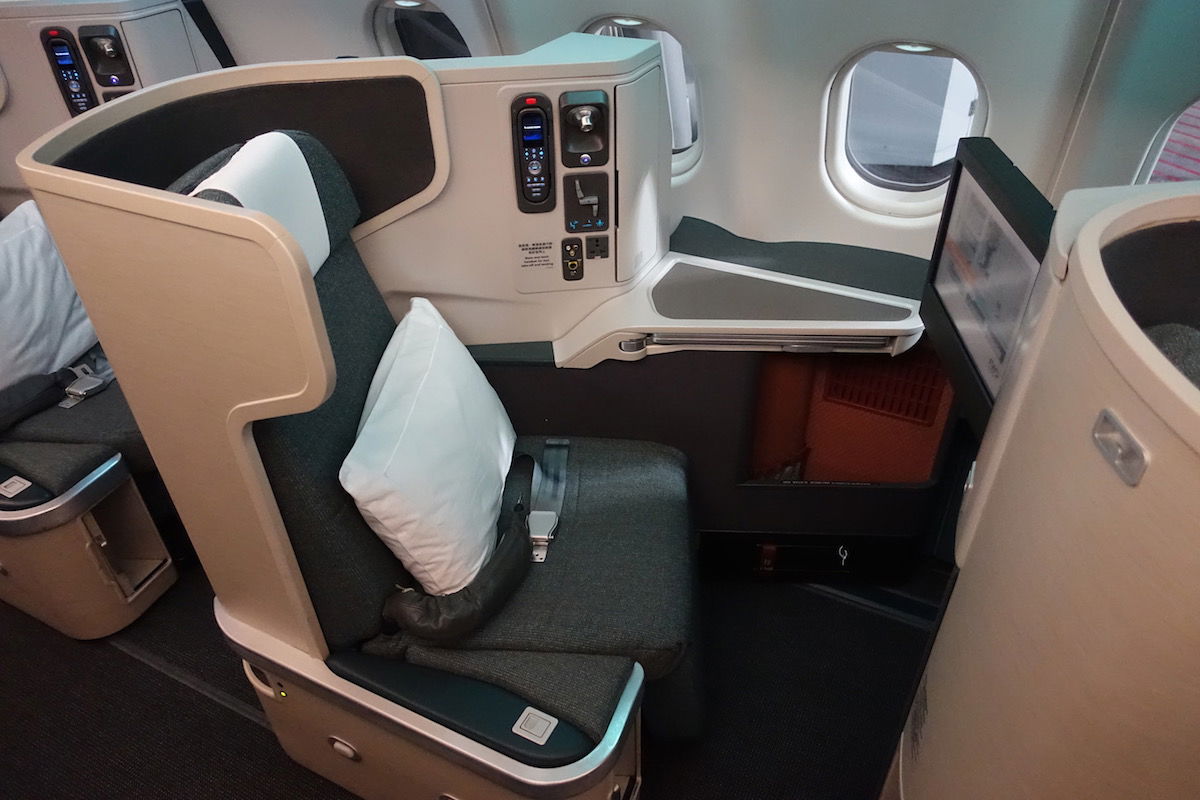 In economy, some passengers will be treated to premium economy seats in lieu of economy, which is quite an upgrade.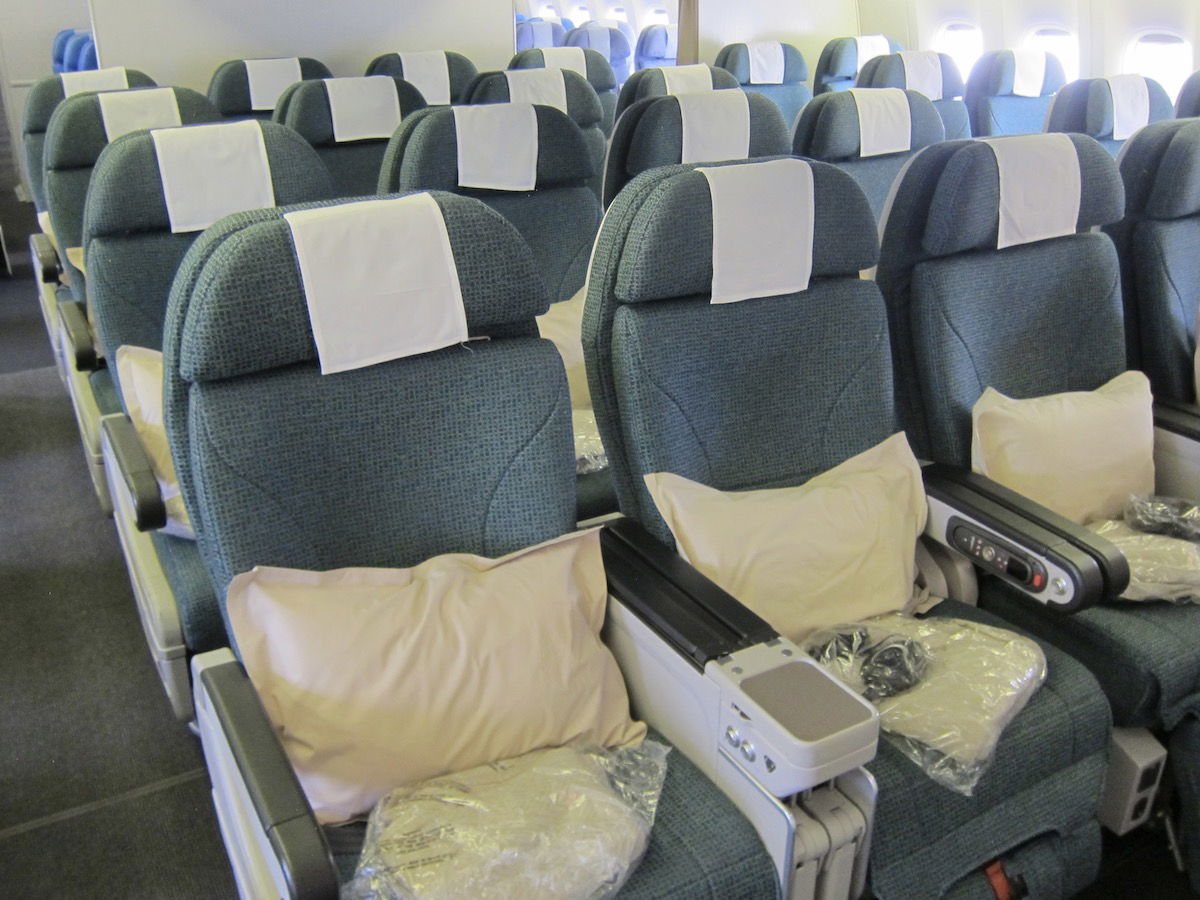 So yeah, personally I'd say this plane substitution is good for those in first class, as well as economy passengers seated in premium economy. For others, I'd say Qatar Airways' standard 777s with Qsuites offer a better experience.
Bottom line
Qatar Airways is leasing some Cathay Pacific Boeing 777s. Up until now these planes have been used for cargo routes, but recent schedule updates suggest that these planes will fly to Male and Hong Kong as of March 1, 2022. It's anyone's guess if that sticks, but that's the case for now.
Best of all, there are two first class award seats available on virtually all of these flights, which is a good opportunity for anyone looking to travel to the Maldives.
I'm curious to see if Qatar Airways' arrangement of leasing Cathay Pacific 777s might increase further, given that Cathay Pacific has nowhere to fly these planes, and Qatar Airways has an aircraft shortage. It would be kind of cool to see these planes on some routes to the United States.
What do you make of Qatar Airways leasing Cathay Pacific Boeing 777s?