In mid-November, Emirates revealed the details of their new first class, which is initially only available on newly delivered 777-300ER aircraft. Rather disappointingly we shouldn't expect this to be available on many planes anytime soon — by the end of 2019, they'll have the new product on at most nine 777-300ER aircraft.
The new first class debuted December 1, 2017. Initially the cabins were available on EK183/184 between Dubai and Brussels, as well as EK83/84 between Dubai and Geneva. It's worth noting that Emirates' new first class is now also available on the second daily flight between Dubai and Geneva, which is EK89/90. So both daily flights to Geneva feature Emirates' new first class, while only one daily flight to Brussels features the new first class.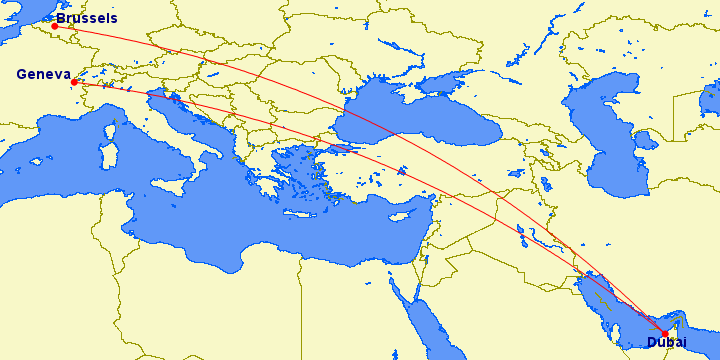 Emirates doesn't yet have plans to put the new first class on any true longhaul routes, which is a shame, since I feel like the new product would be much more beneficial on a 14 hour flight. The next destination scheduled to feature the new first class is London Stansted, and that route launches in June 2018. With so few frames having the new first class, it's not surprising that they're keeping the cabins on shorter routes, so that more people can experience them.
I'm scheduled to fly Emirates' new first class in just over a week, and am very much looking forward to it. I've been monitoring the seatmaps on the route like a hawk, and it looks like there's some cause to be concerned if you're scheduled to fly Emirates' new first class. As of now only two planes have the new first class, and it looks like Emirates is starting to take the 777 off some Brussels flights last minute.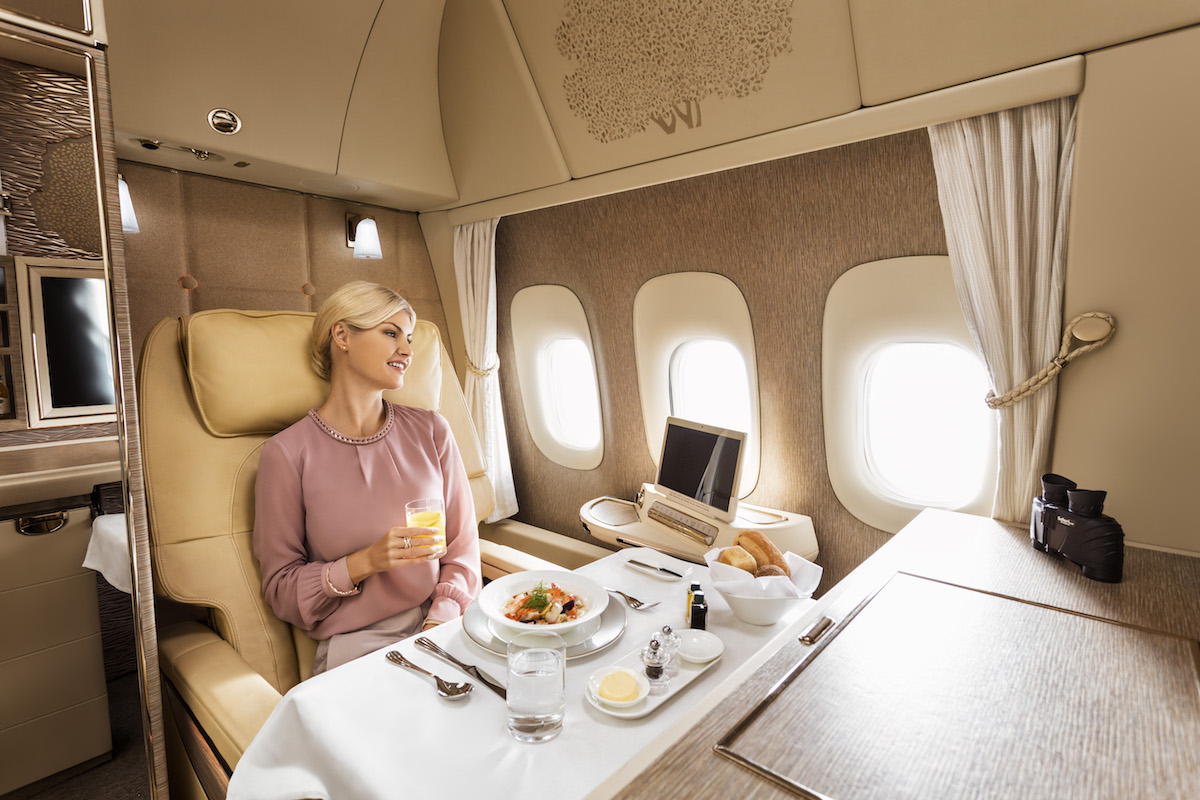 For example, in looking at seatmaps, the Dubai to Brussels flights for January 2 & 3 don't show the new first class, but rather are back to the old first class cabin. You can tell because the new first class has six seats, while the old first class has eight seats.
It looks like the cause of this is that Emirates' two planes with the new cabins aren't enough to operate the three roundtrip flights they have it scheduled on. The good news is that Emirates' newest 777-300ER, A6-EQJ, just flew from Everett to Dubai yesterday, and that should feature the new cabins. I'm not sure how long it takes from the day the plane is delivered till it's actually in service, but hopefully it'll be flying within a few days, and all three flights will feature the new cabins.
In the meantime I find it a bit puzzling that Emirates is taking the new cabins off the Brussels route and putting them on the second Geneva flight, even though they advertised Brussels as the launch destination, and never promised the new first class on that second daily Geneva flight.
Hopefully none of you are impacted by these plane swaps, but I figured it was worth a post, given that some of us are going out of our way to get on these flights.
(Tip of the hat to Scott)