Following up on the post about my 10 most memorable flights of 2012, I figured I'd also make a post about my 10 most memorable hotel stays of last year. As a reminder you can find a listing of many of my hotel stays in the Trip Report Index. Anyway, here are my favorites in chronological order:
Before the Ritz Carlton Hong Kong was built, the Park Hyatt Shanghai was the tallest hotel in the world. I love everything about the Park Hyatt brand, and had heard especially good things about this property in particular. Between booking through American Express Fine Hotels & Resorts (and thereby getting the fourth night free) and applying a Diamond suite upgrade, it was a pretty good value as well. The issue is that Shanghai is extremely smoggy, so I often found myself just sitting in the clouds without much of a view. However, once the weather cleared up the views were spectacular from my 83rd floor suite.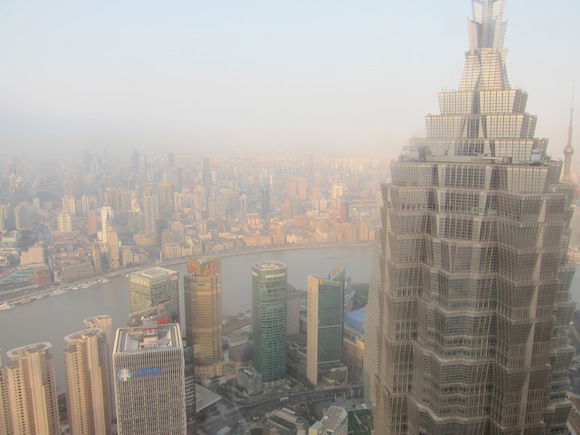 This hotel would usually be way out of my budget, though sometimes we all do irrational things. The Ritz Carlton Hong Kong is the tallest hotel in the world, so I really couldn't resist, having stayed at the previous tallest hotel in the world just weeks prior. This was my first time staying in a room on a three digit floor, which isn't something you get to experience every day. Would I pay that type of money again? If I were rolling in dough I probably would, though unfortunately I'm not. But I'm happy to have had the experience, and can now always look fondly up at the Ritz from whichever hotel I'm staying at in Hong Kong.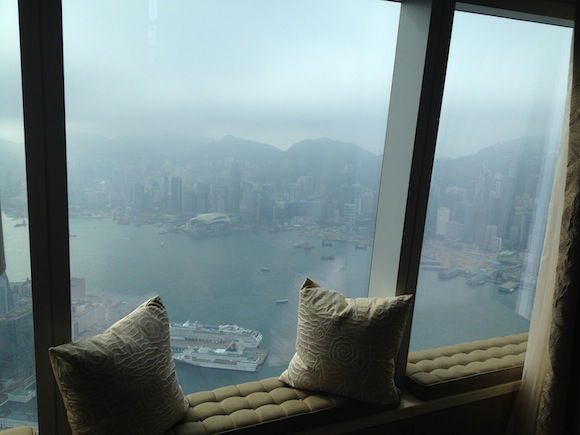 I don't think there's a city in the world with more reasonably priced luxury hotels than Bangkok. "True" five star hotels can often be had for under $200 per night. The catch is that many of these hotels are starting to show their age, so while the service and amenities are awesome, many of them feel a bit "shabby chic."
That's why I love the St. Regis, because it's only about a year old so is one of the most modern luxury hotels in Bangkok. Service was also very good, and you can't beat the combination of a luxury hotel at a reasonable price and elite benefits.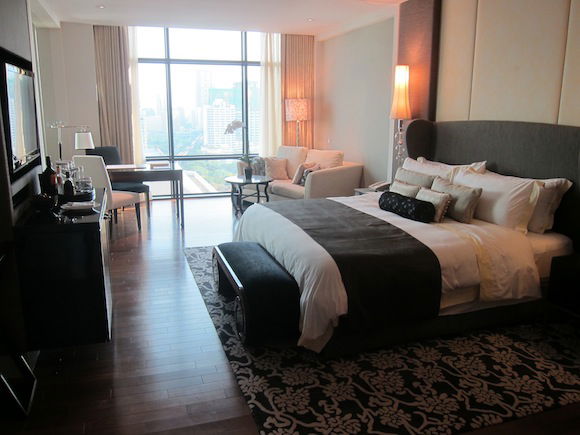 I don't have especially high expectations of Hyatt properties branded as "Regencies," which in my mind conjure up images of Portico toiletries (though apparently not anymore) and club lounges with stale apple danishes.
That's why the Hyatt Regency Kyoto blew me away. It felt like a Park Hyatt in every way, both physically and in terms of the service. Then again, service is consistently excellent in Japan, so that doesn't really come as a surprise.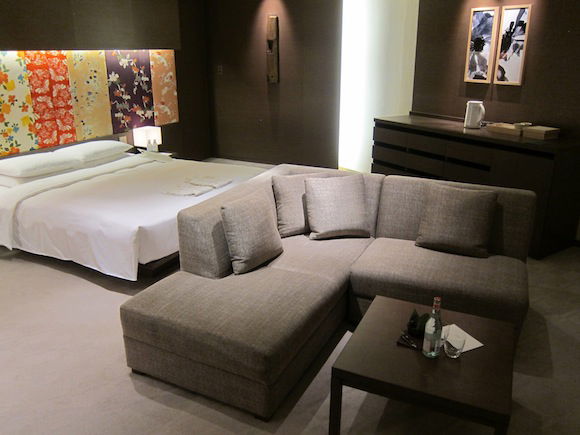 This hotel is the newest St. Regis located in the US and just opened this past year. The facilities were stunning and I found the rooms to be tastefully decorated. But beyond that the service was also really, really good, especially by US standards. This is a great alternative to the typical Miami Beach hotels.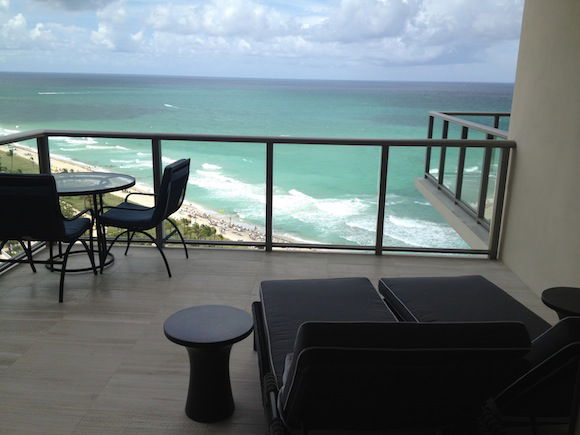 July: Ritz Carlton Powerscourt
The Ritz Carlton Powerscourt felt like a super-exclusive, snooty country club, minus the snootiness. The landscape even reminded me a bit of Berchtesgaden.
With Fine Hotels & Resorts benefits this hotel was an amazing value, especially for a short stay. This is an awesome place for a weekend getaway, given that it's only about 30 minutes from Dublin.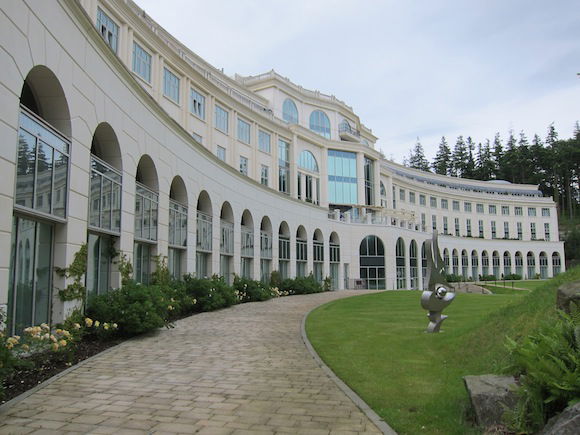 I've stayed at the InterContinental Bali several times before, and it has always been my "go to" hotel in Bali. I've found the service to be extremely genuine and I love the location on Jimbaran Bay.
I also really enjoyed the club experience. While it is priced substantially higher than standard rooms (and even Royal Ambassador members don't get complimentary upgrades to it), I found it to be well worth the money, given that it's basically a 24/7 restaurant.
Unfortunately during my last stay I noticed a decline in the club experience compared to my previous visits, so I'll probably give a new resort a try during my next visit. That being said, I'll always have fond memories of this place, as it's where I first fell in love with Bali.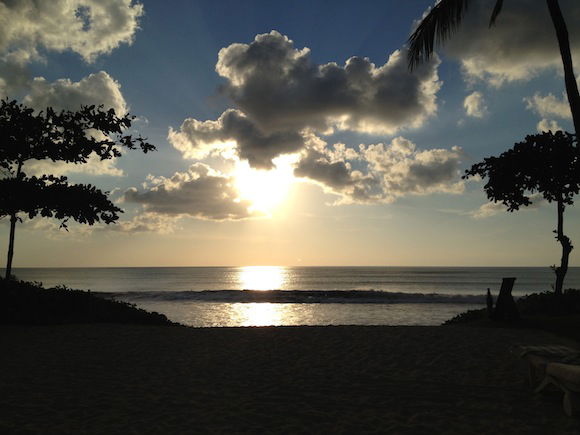 July: InterContinental Berchtesgaden
This was my second time at this particular hotel, and it remains probably my favorite hotel in the world. Not only is it one of my favorite hotels, but Berchtesgaden is one of my four favorite places as well for the beautiful landscape.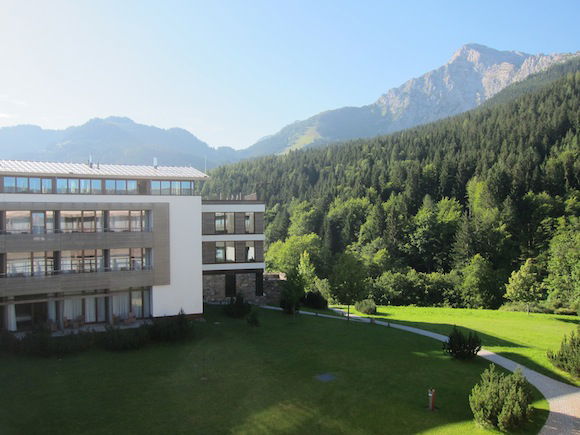 December: Park Hyatt Abu Dhabi
I was excited to finally stay at the Park Hyatt Abu Dhabi after touring the property a year prior. While the hotel is massive I loved the minimalist design and location. While I've been to the UAE two years in a row now and will probably be visiting different destinations over the coming years, I would love to return here at some point, as Saadiyat Island (where the hotel is located) is growing quickly.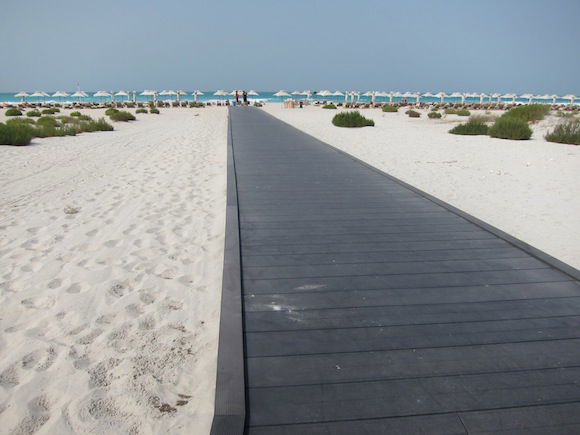 December: Qasr Al Sarab
I just returned from the Middle East a couple of weeks ago, and finished off my trip with two nights at Qasr Al Sarab, a resort in the desert of the UAE just a few miles from the Saudi Arabian border.
The resort is literally located in the middle of nowhere, and utterly fascinating. I'll have more on this resort in the next couple of days when the trip report is posted.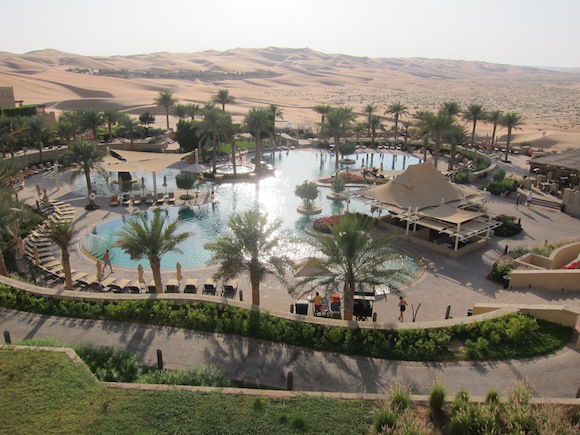 What were your most memorable hotel stays of 2012?