Christmas may just be coming early for me. Hack My Trip shares a link to a Wall Street Journal article about gender preferences when it comes to travel. Hidden in the article is this nugget:
On Saturday, the company will change to new brands of bathroom products tested on women for its properties world-wide. Hyatt Regency Hotels in North America, for instance, will carry KenetMD Skin Care products instead of the Portico products they use now. "If I don't have to bring all of my bath products, I can turn a checked bag into a carry-on bag," said Sara Kearney, Hyatt's senior vice president of brands.
Rejoice! Seriously, I'm not a toiletry snob, though the Portico stuff was probably made of the same stuff as Lady Gaga's perfume line.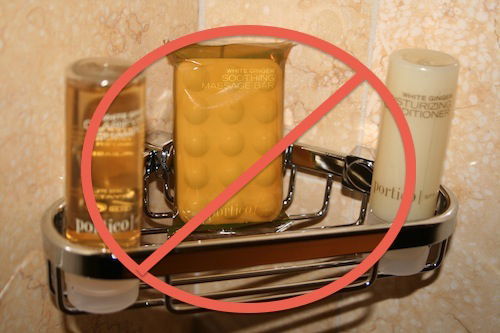 Now, I want to like Hack My Trip. Well, I did want to, until I read this:
Personally, I like White Ginger. I think it's a little strong, and I think the containers could be improved, but overall I am not one of those pushing for change.
Sorry, Scott. I was totally hoping we could be BFFs since we live in the same city, but this'll be it for us. You… like this stuff?!
If anyone is staying at a Hyatt this weekend and tries the new stuff, please let me know your thoughts!