In March 2019, Lufthansa Group placed an order for 20 Airbus A350-900s and 20 Boeing 787-9s. Well, Lufthansa has just announced that each of these orders has been increased by 25%, and some of these planes will even be delivered in the coming months.
Lufthansa orders five A350s & five 787s
Lufthansa has placed an order for a further 10 wide body aircraft, intended to accelerate the modernization of the German flag carrier's fleet. Lufthansa's order consists of:
Five additional Boeing 787-9s, to be delivered by the first half of 2022; these are planes that have already been manufactured and which were ordered by other airlines, but which Lufthansa will be taking over
Five additional Airbus A350-900s, to be delivered in 2027 and 2028; Lufthansa already had 40 A350s on order, and will continue to take delivery of these planes in the meantime, so these are just being added to the end of the delivery queue
These 10 planes will specifically be operated by Lufthansa, rather than another Lufthansa Group airline (with the previous order it wasn't specified who would operate the planes, so some will go to Austrian and SWISS). They will be used to replace existing four-engine Airbus A340 aircraft.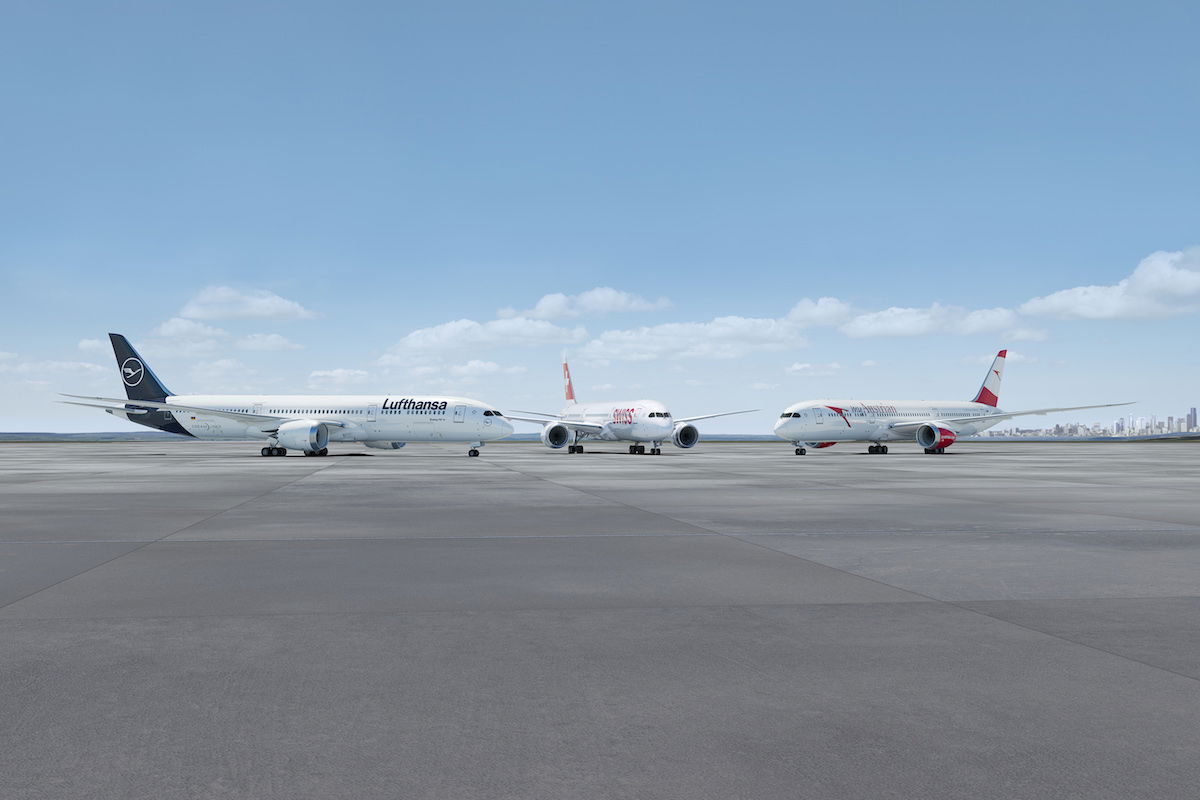 The previous aircraft order was for Lufthansa Group airlines
Lufthansa now has a total of 25 Boeing 787-9s and 45 Airbus A350-900s on order. Lufthansa has also restructured deliveries for existing aircraft orders, though we don't know the details beyond that.
Lufthansa credits this order to "anticyclical opportunities," claiming that the airline has "a responsibility to the environment." As Lufthansa CEO Carsten Spohr describes this:
"Even in these challenging times, we are continuing to invest in a more modern, more efficient and a lower emission Lufthansa Group fleet. At the same time, we are pushing ahead with the modernization of our long-haul fleet even faster than planned prior to the coronavirus pandemic due to anticyclical opportunities. The new aircraft are the most modern of their kind. We want to further expand our global leadership role, among other things, with cutting-edge premium products and a state-of-the-art fleet – especially because we have a responsibility to the environment."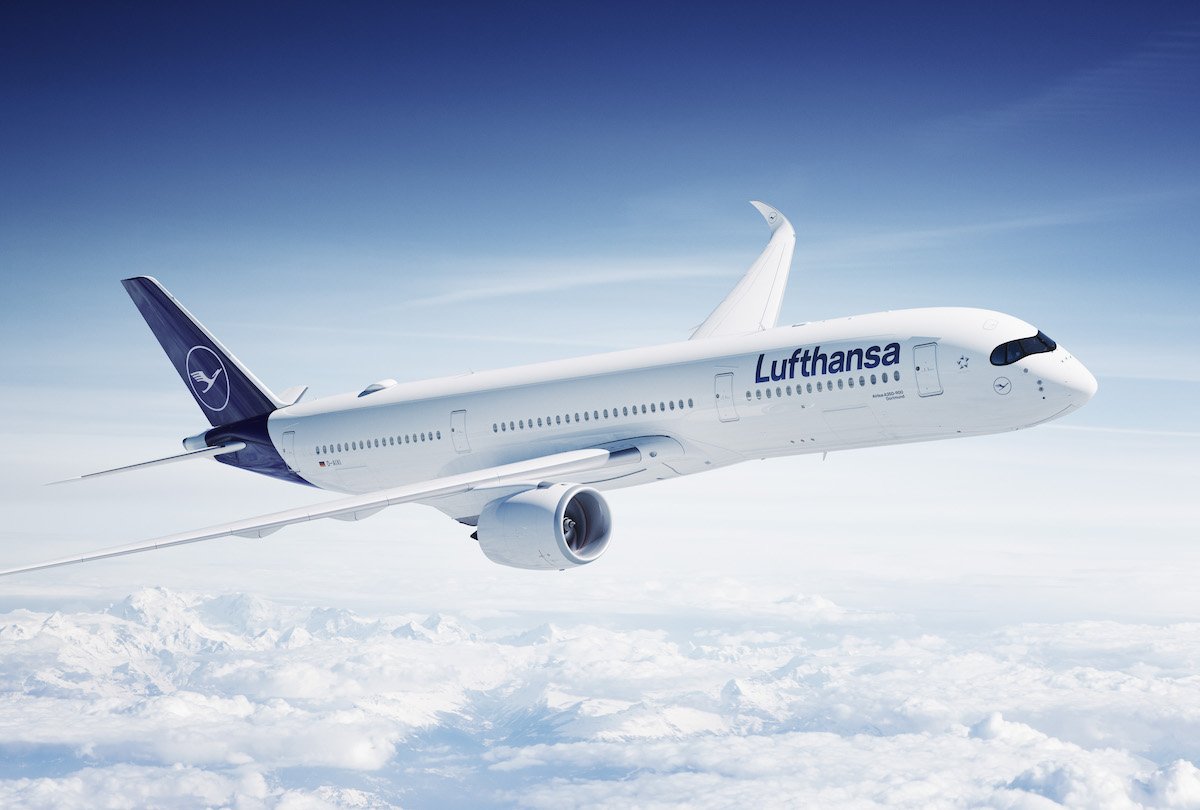 Lufthansa Airbus A350-900
Cool, Lufthansa will fly 787s in a matter of months!
While we knew that Lufthansa would eventually fly Boeing 787s, it's pretty exciting that the airline will be flying 787s in the coming months. As an avgeek I can't wait to see a Lufthansa 787 in the new livery, and also to see how Lufthansa will configure these planes.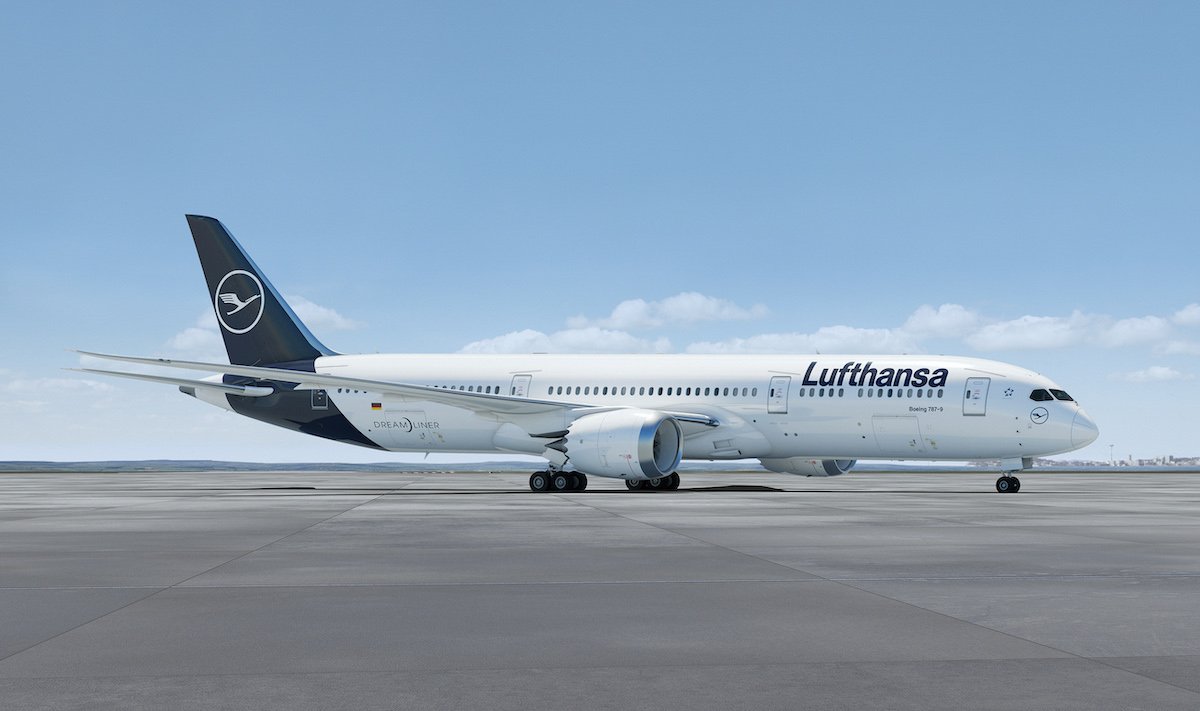 Lufthansa Boeing 787-9
Speaking of configurations, I'm curious if Lufthansa's new business class will debut on these upcoming 787s. Back in 2017 Lufthansa revealed its new business class product, which still isn't actually available on any planes.
We recently learned that Lufthansa planned to debut its new business class in 2022, which suggests that the airline will install these seats on 787s and/or A350s, since 777Xs won't be delivered until late 2023 at the earliest.
I wonder if these upcoming 787s will get the new seats, or if these are delivered a bit too soon, and if the new seats aren't quite ready yet.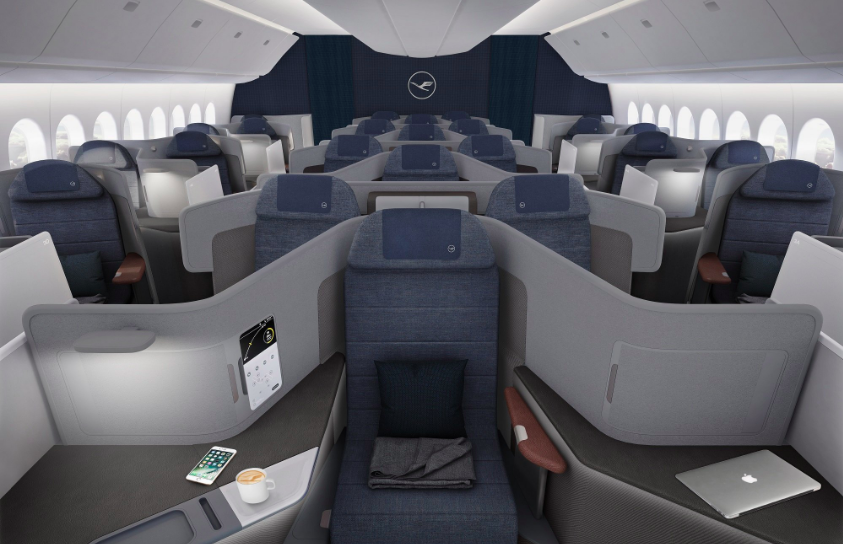 Lufthansa's new business class cabin
Also, it sure would be awesome if some of these 787s featured first class, though that seems highly likely. However, fortunately some future delivery A350s may feature first class.
Bottom line
Lufthansa has placed an order for 10 additional wide body aircraft. This includes five 787-9s, to be delivered in the coming months (the planes have already been manufactured, and were intended for other airlines), as well as five A350-900s (which will be delivered in several years).
I'm excited to see Lufthansa flying 787s, and mainly I'm curious to see if these planes get the new business class seats.
What do you make of Lufthansa's wide body aircraft order, and do you think the upcoming 787s will feature new business class seats?