Lufthansa should soon(ish) be taking delivery of its first Boeing 787, which is a pretty exciting milestone for the airline, as this will eventually become a significant portion of the carrier's long haul fleet. This plane will also feature yet another new type of interim long haul business class product. Let's go over what we know so far.
Lufthansa has 32 Boeing 787-9s on order
In the past few years, Lufthansa has ordered dozens of new long haul aircraft from both Airbus and Boeing. These are all Lufthansa Group orders, which is to say that some planes are likely to go to Austrian and SWISS, though we don't yet know that exact breakdown.
Lufthansa currently has a total of 32 Boeing 787-9s and an additional 26 Airbus A350-900s on order (in addition to the carrier's current A350-900 fleet). Furthermore, Lufthansa also has 20 Boeing 777-9s on order, though those planes are now delayed until 2025 at the earliest.
While most of the A350 and 787 orders are for "factory fresh" planes, Lufthansa also opportunistically picked up some planes intended for other airlines:
Lufthansa picked up four former Philippine Airlines Airbus A350-900s; the airline was in bankruptcy protection and wanted to get rid of some long haul jets, so presumably Lufthansa got a great deal on these planes
Lufthansa picked up five Boeing 787-9s that had already been manufactured and were intended for other airlines; specifically, these are planes that were initially intended for China's Hainan Airlines, and then intended for India's Vistara Arlines, before eventually being purchased by Lufthansa
Lufthansa has provided an update about its first Boeing 787 entering service. The plane with the registration code D-ABPA will be Lufthansa's first 787-9, and it will be named "Berlin." It will hopefully be delivered to Lufthansa this summer, once the FAA allows 787 deliveries to be resumed.
Once delivered, the plane will have "several weeks" of planned cabin refurbishments at Lufthansa's maintenance facility in Frankfurt. The plane will then be deployed on domestic German routes for training purposes, before starting long haul flights. The first planned long haul destination is Toronto.
The timeline has slipped quite a bit here, since originally Lufthansa was supposed to take delivery of this plane in 2021. Personally I wouldn't expect to see this plane entering service before late 2022, since Boeing continues to have rolling delays with 787 deliveries.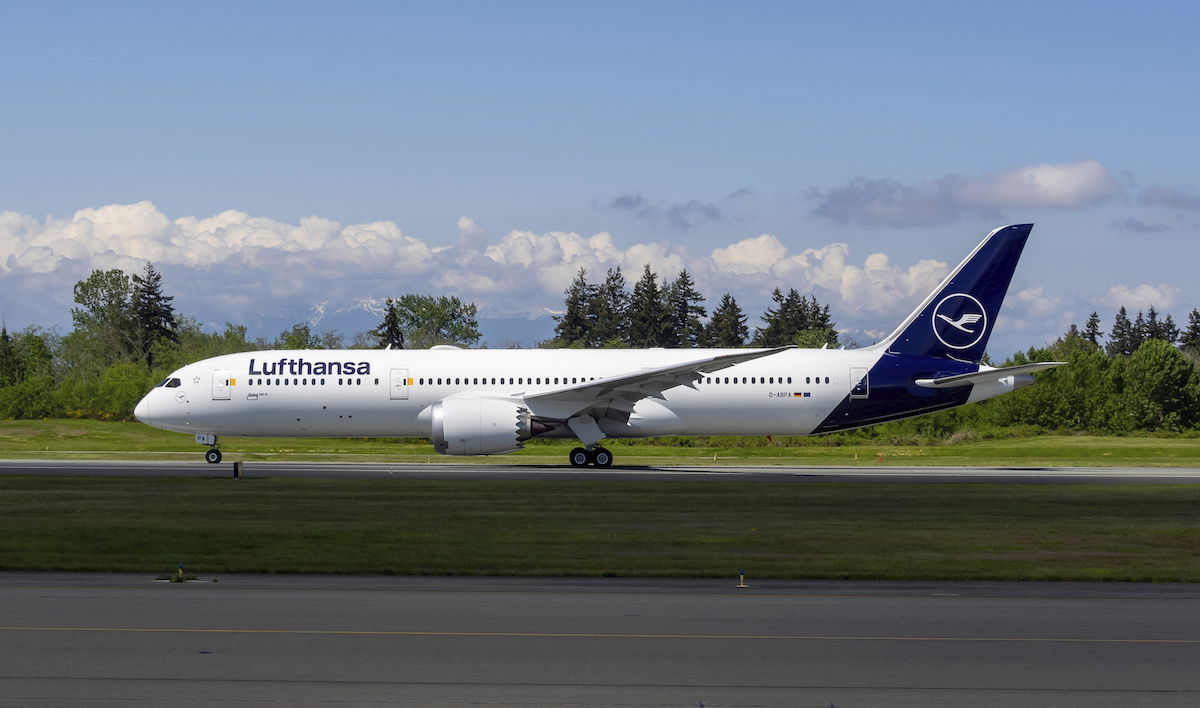 Lufthansa's new interim Boeing 787 business class
In 2017, Lufthansa revealed its new business class product, which still isn't actually available on any planes. The product was initially supposed to debut on Boeing 777-9s, but with that plane now delayed by a minimum of five years, that's not exactly going as planned.
Currently the plan is for Lufthansa to start installing this new business class product on A350s and 787s as of mid-2023,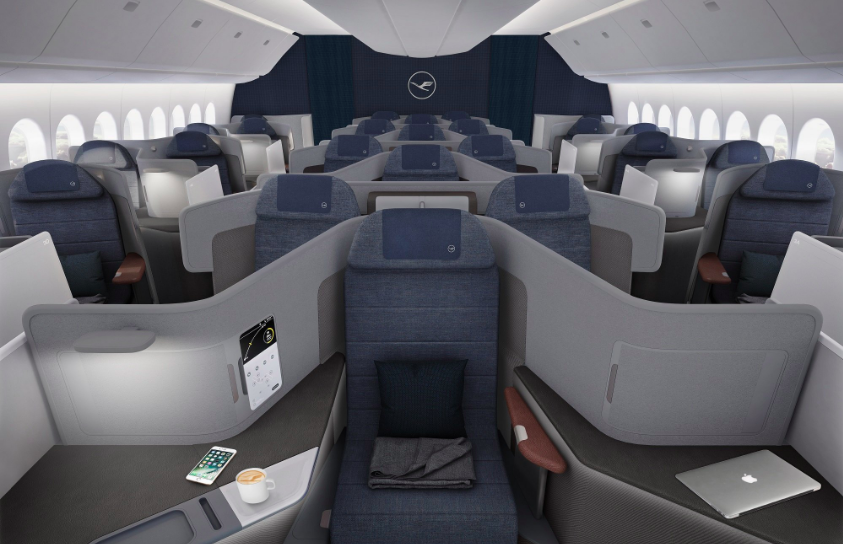 So, what should we expect from the five Boeing 787s that Lufthansa takes delivery of in the coming months, which were intended for other airlines? Lufthansa is promising "an improved cabin product, including direct aisle access for all guests in business class."
Since these planes were initially intended for Hainan Airlines, I think it's highly likely that these 787s will have the Safran Cirrus reverse herringbone seats that Hainan intended to have on these planes, presumably just with new cabin finishes (meaning more blue than red).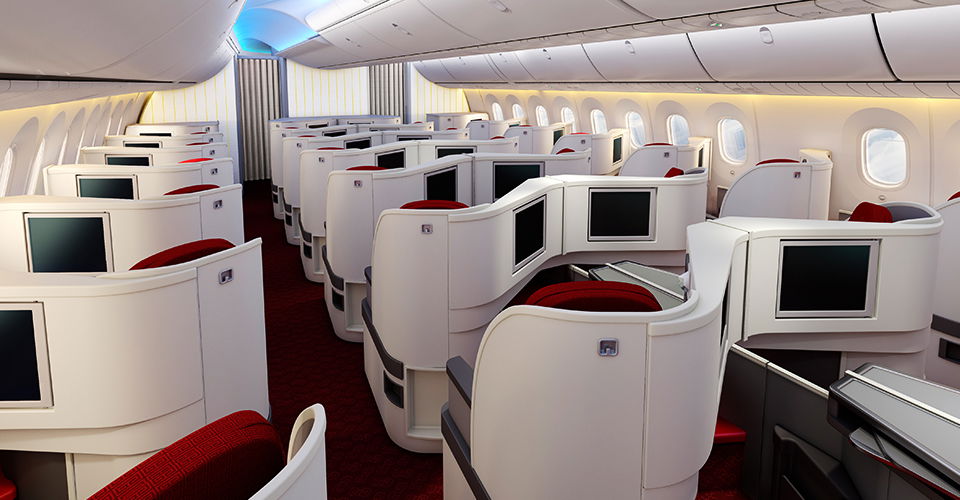 This is of course a massive improvement over Lufthansa's current standard business class product, which is in a 2-2-2 configuration.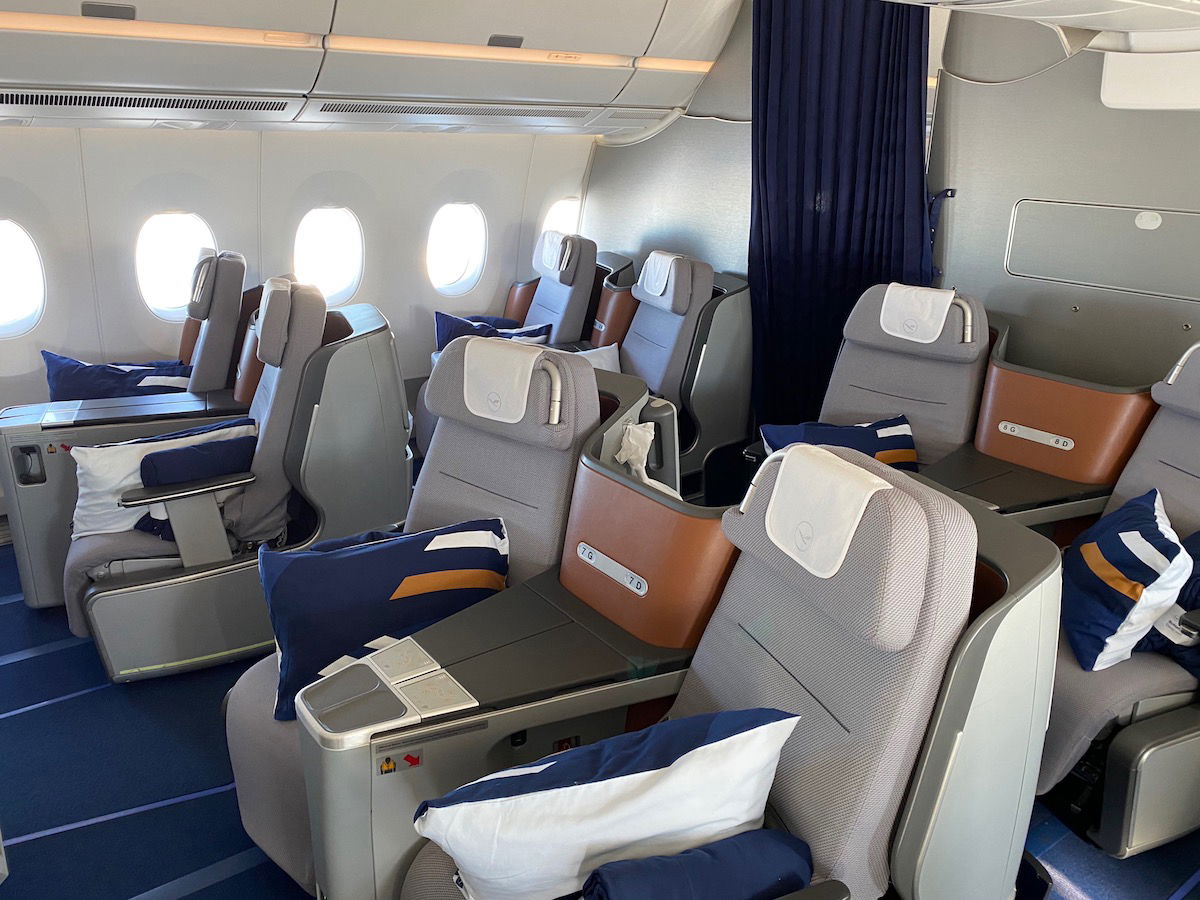 While this will be a great improvement, it's interesting that Lufthansa will have product inconsistency in long haul business class. Keep in mind that Lufthansa's newly acquired A350s also feature yet another new business class, inherited from Philippine Airlines. These are staggered Vantage XL seats, also featuring direct aisle access.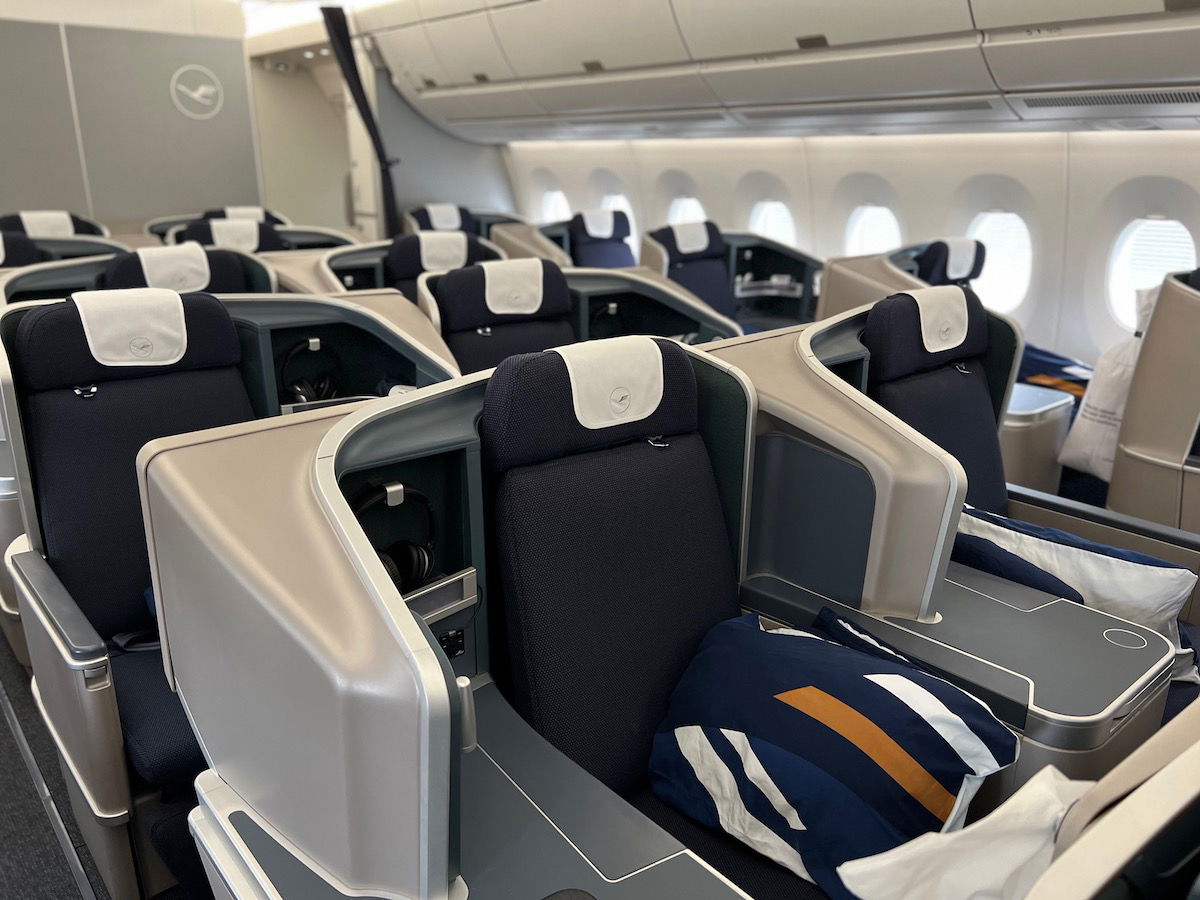 Isn't it interesting how Lufthansa is a Skytrax 5-star airline, yet seemingly the only way it can improve its business class product is by "inheriting" premium products from other airlines?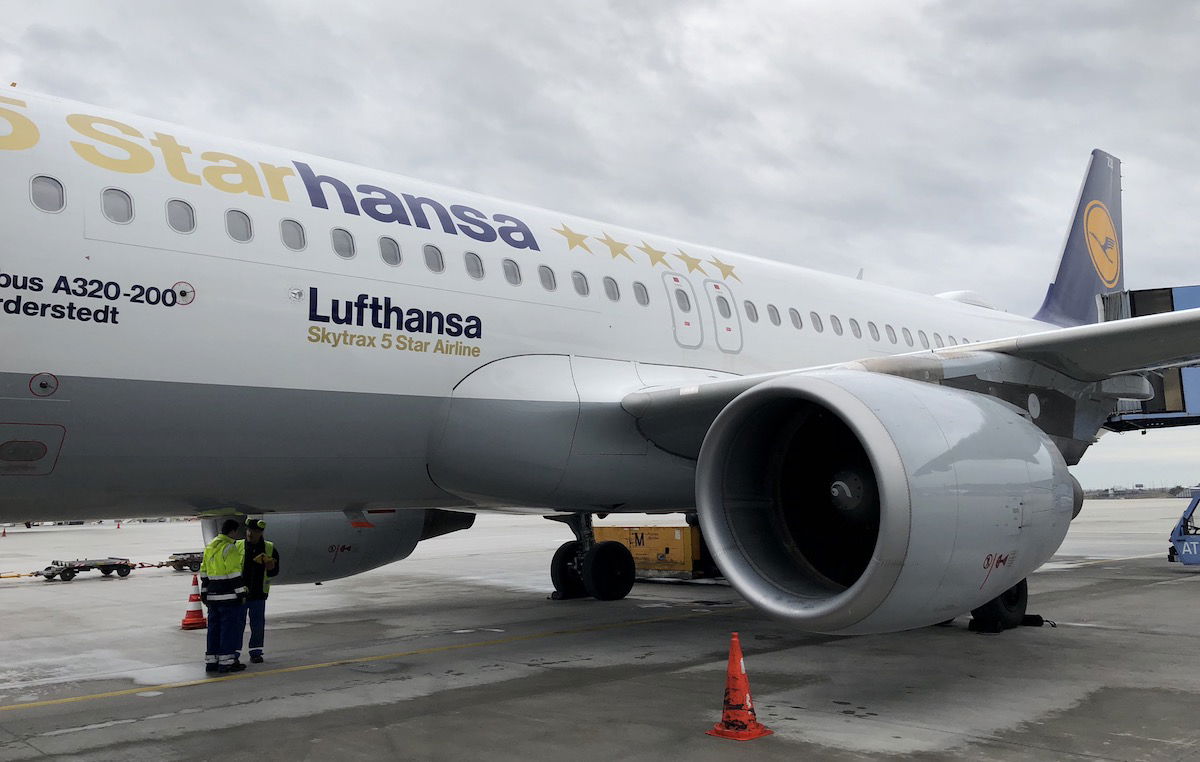 Bottom line
Lufthansa will be taking delivery of its first Boeing 787-9 in the coming months. Since the first five jets were initially intended for other airlines (including Hainan Airlines), you can expect that Lufthansa will just keep the original interiors intended for these planes. In this case, you can expect a reverse herringbone configuration in business class, which will be the second interim business class product that Lufthansa is introducing this year.
In 2023 you can expect Lufthansa to launch its new business class product that was announced back in 2017, on newly delivered A350s and 787s.
What do you make of Lufthansa's upcoming Boeing 787 deliveries?