Lufthansa plans to introduce its new Allegris cabins in the near future, including a new first class and new business class. The airline actually announced plans for this back in 2017, yet somehow six years later, not a single plane has these seats.
What's hilarious is that Lufthansa seemingly just keeps discovering new challenges with Allegris, even though the airline has had so many years to prepare for this (presumably plans for Allegris started long before the announcement in 2017). This latest update might just be the wildest of all, though. Like, if I saved this post for April 1, it would be believable then as well.
Lufthansa's bizarre Boeing 747 Allegris plans
We've known for some time that Lufthansa plans to reconfigure its Boeing 747-8s with new Allegris cabins. When we learned that, I asked the question of exactly how that reconfiguration process would work, given the unique challenges of the 747-8, in terms of the nose, the upper deck, etc.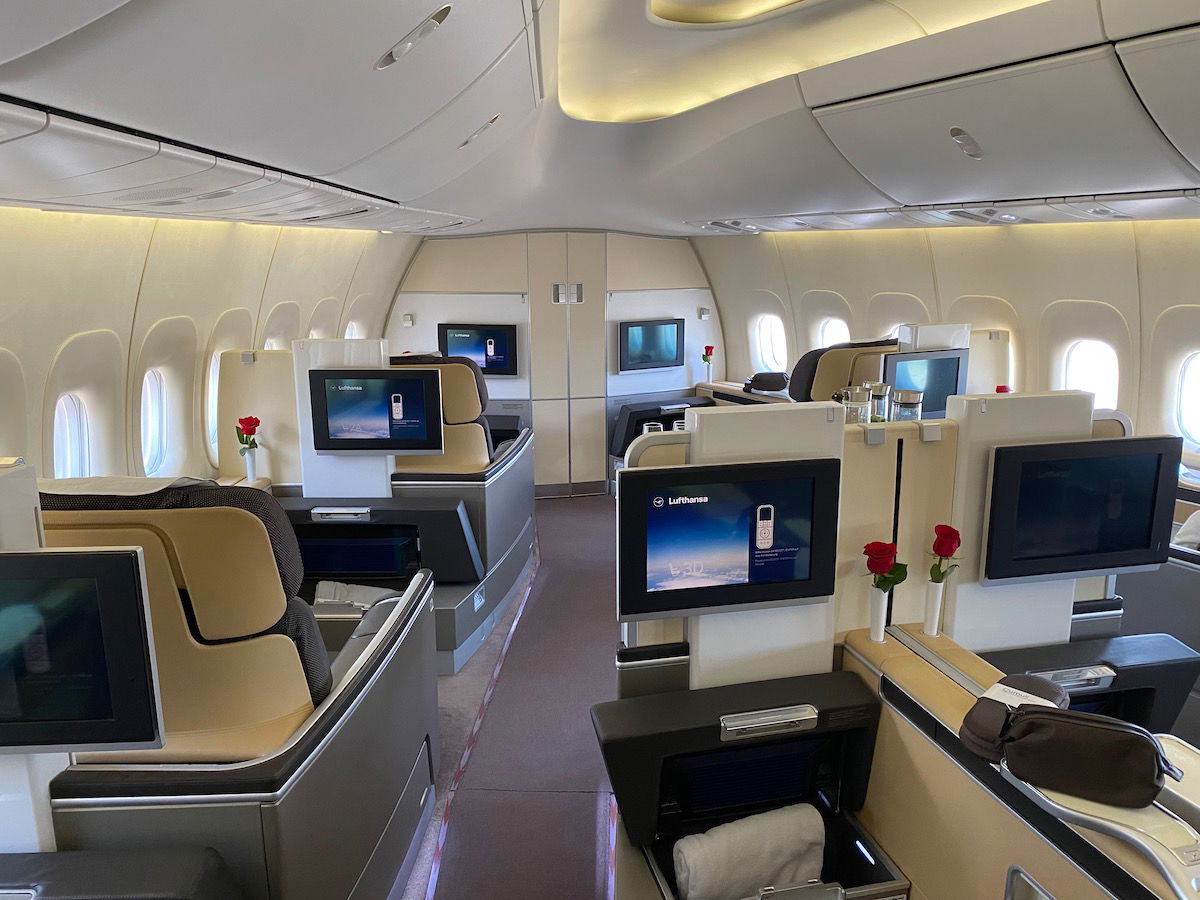 I figured this is something that Lufthansa executives had put a lot of thought into. After all, the airline has a fleet of 19 747-8s, and these are the carrier's flagship aircraft that are sticking around for quite some time.
Well, apparently Lufthansa didn't actually put much thought into this. Reliable German aviation site aeroTELEGRAPH reports on the latest plan that Lufthansa is considering for its Boeing 747-8s. Are you sitting down? Are you ready?
For a period of two years, Lufthansa would only install the new Allegris business class on the lower deck, and not on the upper deck
Since the new seats are heavier and it would change the center of gravity, Lufthansa would have to install a 700kg weight near the rear of the aircraft
Then eventually Lufthansa would introduce a new business class on the upper deck, but this needs to be custom made, given the challenges of the fuselage width on the upper deck
Similarly, Lufthansa would eventually introduce a new first class, but this also needs to be custom made, given the challenges associated with the shape of the nose
Once the new products are introduced across the board, odds are that an even heavier weight would need to be installed in the rear of the aircraft, given the weight of the seats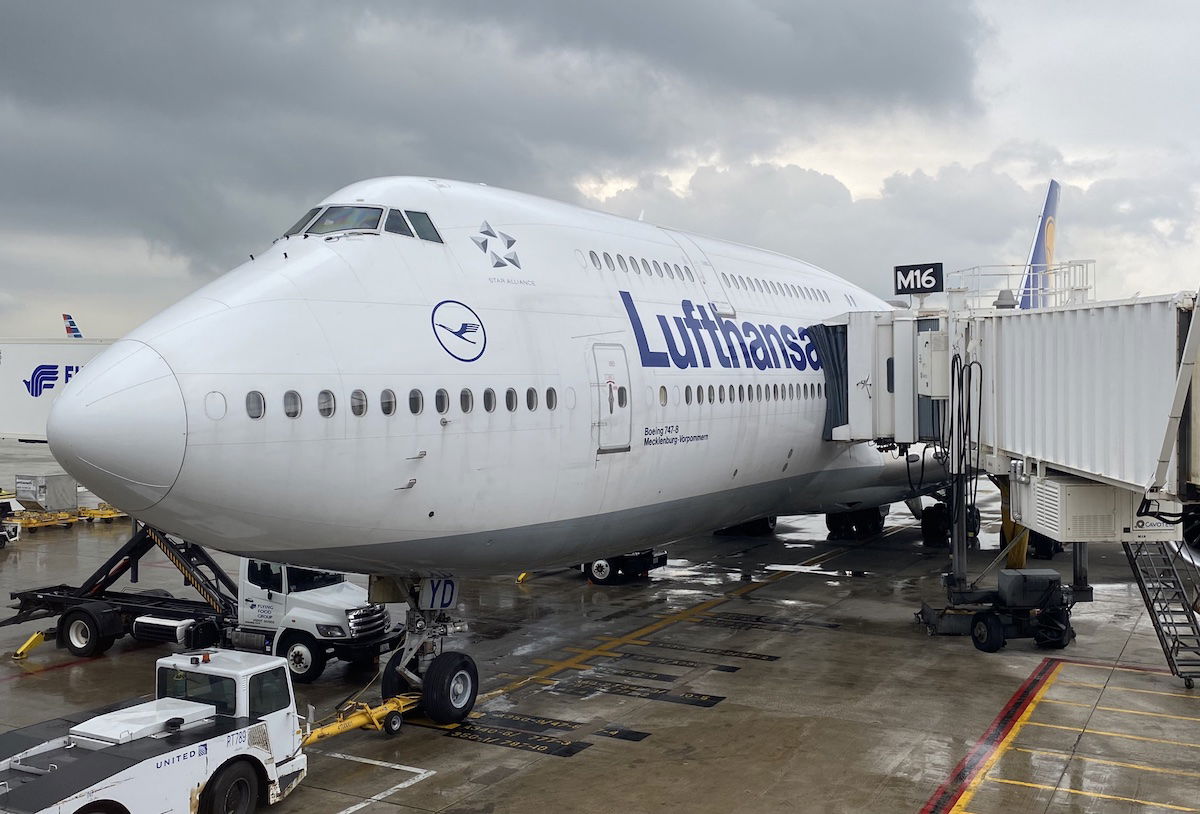 Should Lufthansa just start all over again?
Introducing new cabin concepts is no small task — it's complicated, it's expensive, and then you add in the supply chain issues we have nowadays, and it's all the more complicated.
But Lufthansa's Allegris product is honestly the most poorly planned premium product implementation we've seen ever. Where do we even begin?
The product was announced six years ago, and even now, there are additional delays, and the product will only be introduced in 2024
Apparently the new first class seat will only be ready after the new business class seat, so Lufthansa may be flying around A350s with nothing in the space of the first class cabin for quite some time
Lufthansa's new first class makes zero sense, with a 3.5 seat cabin; planes will only have two standard first class seats, and the center double suite looks downright uncomfortable for first class, especially if one person wants to sleep, and the other doesn't
Lufthansa is somehow marketing how having seven different business class seating options (most with additional fees) is good for consumers, but it's awful in terms of managing expectations; furthermore, what happens in the event of a schedule change, aircraft swap, etc.
When Lufthansa announced the Allegris project in 2017, did the airline really not put any thought into how it would reconfigure its flagship aircraft, the 747-8? The airline is only now considering this, six years later, with the interim solution of installing the new seats on the lower deck, but not the upper deck?
At this point there's nothing cutting edge about Lufthansa's new Allegris product; I mean, the product looked pretty decent in 2017, but seats have evolved a lot since then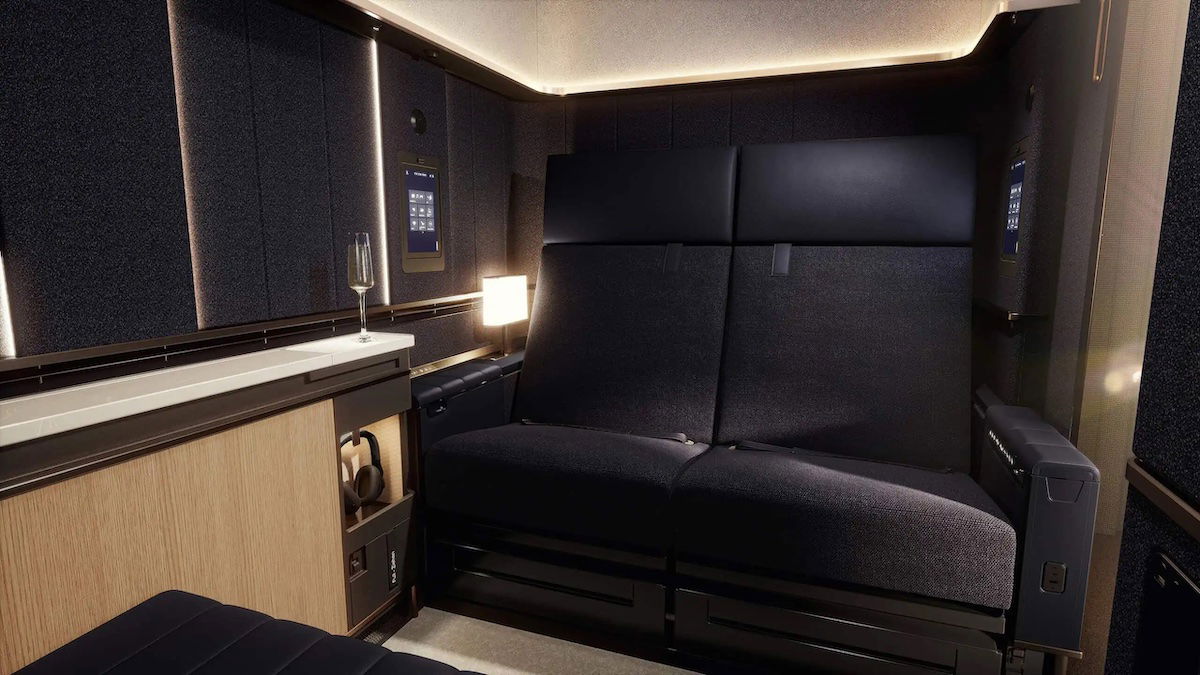 When Lufthansa executives step back and consider their current plans for Allegris, is this really something they're proud of and that they think was well executed?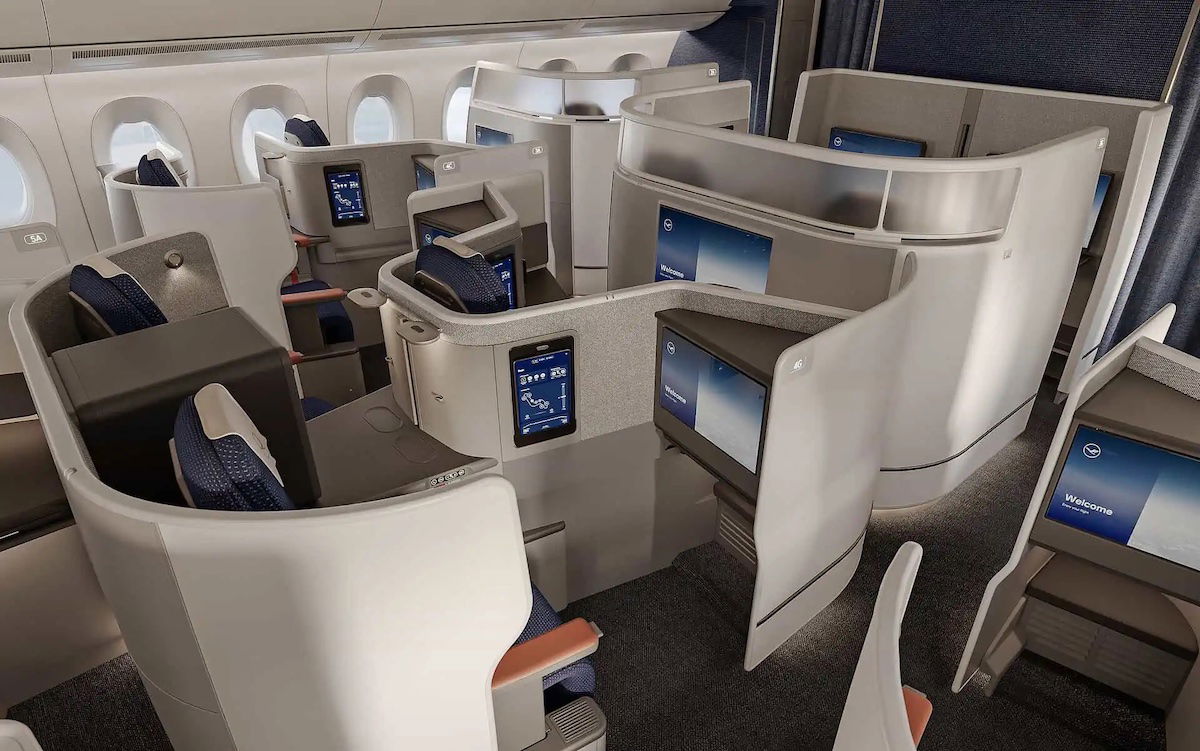 Bottom line
Lufthansa plans to refresh the cabins of its Boeing 747-8s, though apparently not much thought was put into what that would look like. Lufthansa is reportedly seriously considering installing its new business class on the lower deck, but not on the upper deck, as there's an additional delay for the airline to come up with a product that will work there. The same is true for first class.
I'm really starting to think that Lufthansa might be better off just forgetting about this whole project, and starting from scratch, because there's very little here that makes sense…
What's your take on Lufthansa's Boeing 747-8 Allegris plans?