EL AL has become the latest airline to announce flights between Israel and the UAE, but there are some surprising aspects to this announcement.
This follows normalization of relations between the two countries, which was first revealed back in mid-August. Part of this new cooperation involves an air service agreement, which allows for commercial flights. Etihad and FlyDubai have already announced plans to serve Tel Aviv.
EL AL's Tel Aviv to Dubai flights
EL AL, the national airline of Israel, will launch 14x weekly flights between Tel Aviv and Dubai as of December 13, 2020. With this service, the airline will offer up to 3x daily flights (the airline isn't doing a straight 2x daily flights because EL AL doesn't fly on the Sabbath).
What should we expect from the schedule?
6x weekly flights will be operated by the Boeing 787-9, while 8x weekly flights will be operated by the Boeing 737-900
The airline will operate 3x daily flights on Thursdays and Sundays in both directions, and 2x daily flights on most other days (except Fridays and Saturdays, which see a reduced schedule)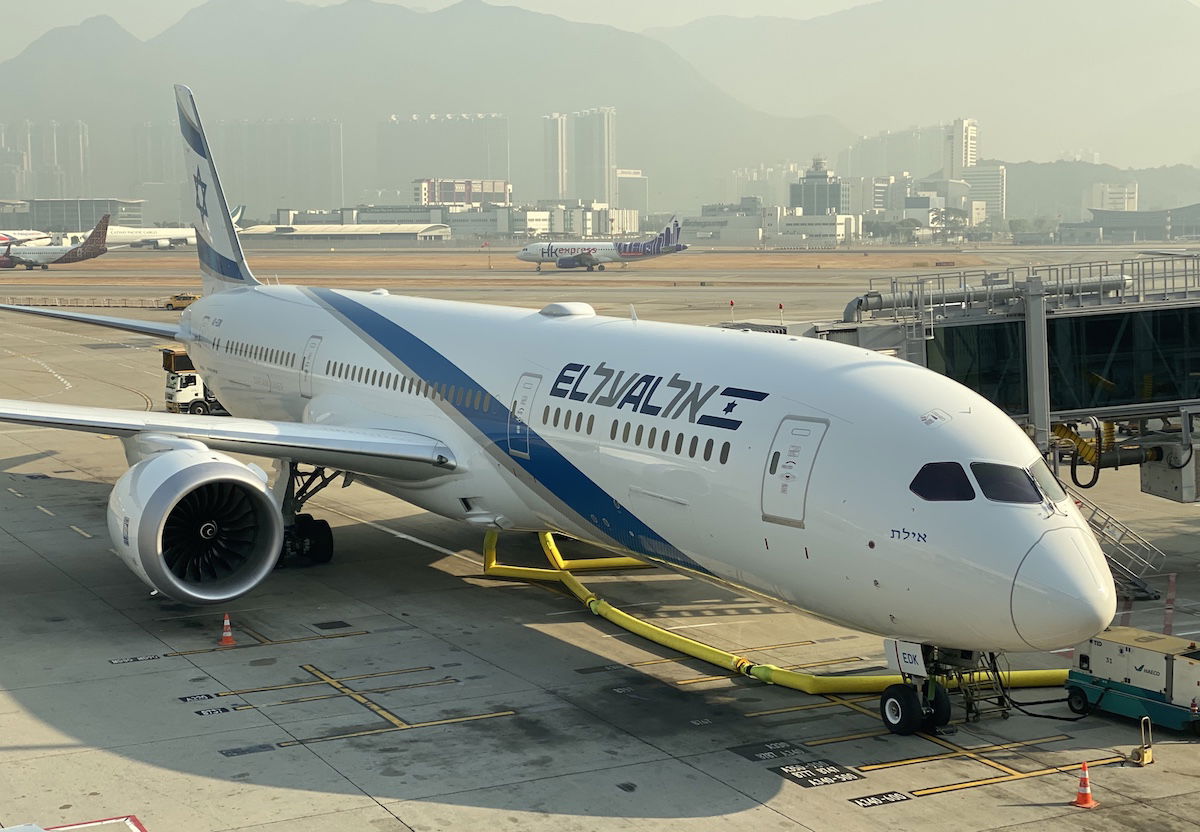 EL AL will fly the 787-9 to Dubai 6x weekly
The 1,328 mile flights are blocked at 3hr45min westbound and 3hr5min eastbound (though there are some variations). The flights will be able to use Saudi Arabian airspace, which isn't something that was possible for flights to & from Israel until recently.
EL AL's new flights to Dubai are already on sale, for those who would like to book.
What makes EL AL's new UAE flights interesting
I have several unrelated thoughts about EL AL's new service to the UAE:
It's interesting to see the airline going all-out on Dubai service, but not yet announcing Abu Dhabi service; EL AL plans to have a partnership with Etihad, so is all of the Abu Dhabi flying being left to Etihad, or is there more to come?
There's a certain irony to EL AL having the best inflight product of any airline to have announced service between the two countries, since many thought the Gulf carriers would be elevating the experience in the market; EL AL 787s have fully flat beds, while FlyDubai 737s and Etihad A321s don't
When EL AL initially flew between the two countries with diplomats onboard, it used a 737 rather than a 787, since only the former plane has anti-missile systems; with EL AL launching 787 flights to the UAE, I guess this is no longer a concern on an ongoing basis
While I think it's fantastic that we're finally seeing direct flights between Israel and the UAE, am I the only one who is reminded slightly of when the US and Cuba starting allowing flights in terms of how much capacity is being added? Is there really this much demand between the two countries, especially with coronavirus?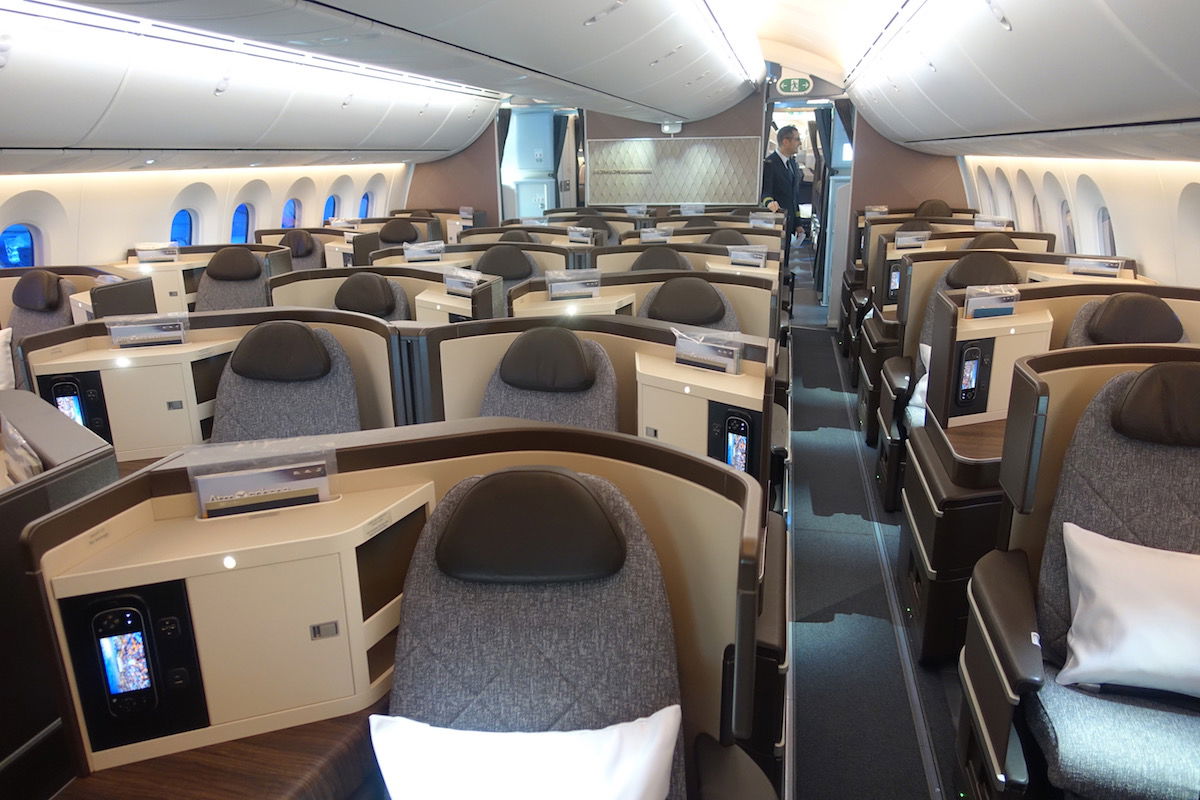 EL AL has fully flat beds in business class on the 787
Bottom line
EL AL will start flying to the UAE as of December 2020. The airline will offer 14 weekly flights, and nearly half of those will be operated by 787s. It's interesting to see that EL AL will be offering both the most capacity and the best product of any airline between the two countries, which I'm sure many of us weren't expecting.
I am curious to see how demand between the two countries evolves, because I feel like we're seeing a huge amount of capacity being added off the bat, especially when you consider the travel restrictions currently in place.
What do you make of EL AL's Dubai service?