I've talked a lot about how diplomatic relations have recently been established between Israel and the UAE, which is leading to nonstop flights between the two countries. We're seeing EL AL fly to Dubai, Etihad fly to Tel Aviv, etc.
Well, these aren't the only countries with newly established relations. Israel and Bahrain have also recently signed a peace treaty, and that has positive implications for aviation.
Gulf Air will fly to Tel Aviv
Gulf Air, the national airline of Bahrain, has announced that it will start flying to Israel. Specifically, as of January 7, 2021, the airline will fly 2x weekly flights from Bahrain to Tel Aviv. That flight covers a distance of 1,030 miles in each direction.
Gulf Air will start flying to Tel Aviv
The flights aren't yet on sale, so we don't have a sense of which aircraft will be used, what the flight schedule looks like, etc. The 2x weekly service sounds more in line with demand than what we're seeing between Israel and the UAE, where I can't help but feel like there's a bit too much capacity right off the bat.
While these will be the first regularly scheduled commercial flights between the two countries, Gulf Air did operate a service to & from Israel last week using a Boeing 787-9, to carry a government delegation to sign these agreements.
On December 1, GF972 operated from Bahrain to Tel Aviv in a flight time of 2hr28min, and on December 3, GF973 operated from Tel Aviv to Bahrain in a flight time of 2hr5min. The flight times were so quick because the plane flew over Saudi Arabian airspace, which wasn't previously possible for flights to & from Israel.
There's significance to the flight numbers — 972 is the country code for Israel, while 973 is the country code for Bahrain.
Gulf Air's 787-9 business class
EL AL & Gulf Air will have a partnership
Not only will Gulf Air fly to Tel Aviv, but Gulf Air and EL AL have signed a memorandum of understanding (MOU), which happened during Bahrain's state visit to Israel this past week.
With this MOU, the airlines will discuss potential joint codeshare operations between the two countries, as well as on the global networks beyond the two carriers' hubs.
The airlines are also planning further commercial cooperation in the areas of loyalty, cargo, engineering, and travel technology.
EL AL recently signed a similar agreement with Etihad, though the exact details of the agreement remain to be seen. I'm always happy to see more airline partnerships, though the concept of the these national airlines cooperating almost seems more political and ceremonial than practical.
When it comes to frequent flyer reciprocity, the truth is that neither EL AL nor Gulf Air have terribly compelling loyalty programs, so in both cases I'd personally earn or redeem with another program.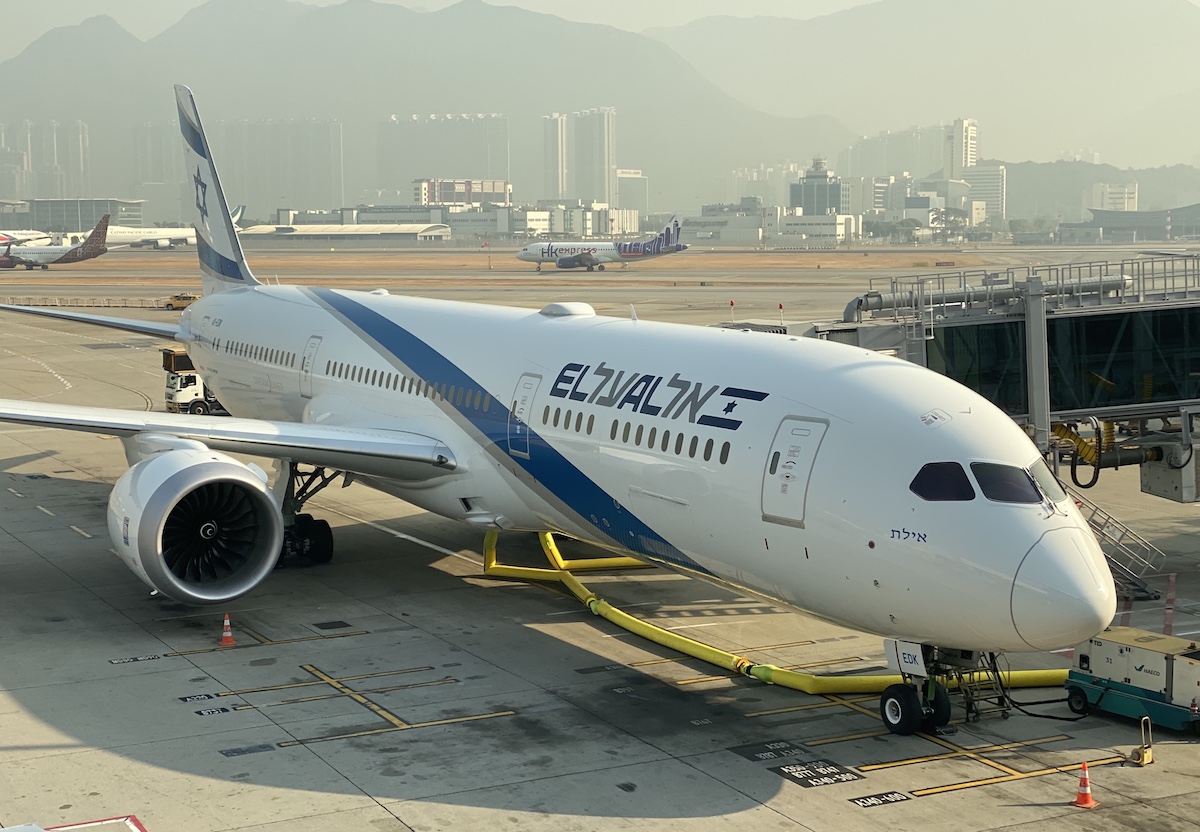 EL AL & Gulf Air are launching a partnership
Bottom line
Gulf Air will be launching flights from Bahrain to Israel as of January 2021, following the signing of a peace agreement between the two countries. On top of that, EL AL and Gulf Air plan to cooperate, and we should see frequent flyer reciprocity between the two airlines.
It's awesome to see air agreements being signed between countries that didn't previously have them. It makes the world a smaller place, in a good way.