Israel and the United Arab Emirates have made an exciting announcement today, which has major implications for aviation and tourism.
Israel & UAE agree to normalized relations
Israel and the United Arab Emirates have agreed to full normalization of relations between the two countries going forward.
This diplomatic breakthrough is intended to advance peace in the Middle East, and delegations from the two countries are expected to meet in the coming weeks to sign bilateral agreements.
Agreements will be signed related to:
Culture
Embassies
Energy
Environment
Healthcare
Investment
Security
Technology
Telecommunications
It's hoped that this will spur economic growth, enhance technological innovation, and forge closer people-to-people relations. It's also stated that the two counties share a similar outlook regarding the threats and opportunities in the region, as well as a shared commitment to promoting stability through diplomatic engagement, increased economic integration, and closer security cooperation.
While we'll have to see what finalized agreements look like, this sounds like a move in the right direction.
The UAE & Israel will be normalizing relations
Nonstop flights coming between Israel & the UAE
The implications of this agreement go way beyond aviation, though that's what this blog is about, and therefore that's what we'll focus on. It's so cool that we'll finally see nonstop flights between Israel and the United Arab Emirates.
Could Emirates bring some much needed competition to Israel?
As I think about the concept of direct flights between Israel and the UAE, a few things come to mind:
With Israel and the UAE improving relations, I wonder if we'll see all the same airspace restrictions we've seen in the past; in other words, will Emirates have to fly around Saudi Arabia to get to Israel?
The aviation market in Israel has lacked competition for many routes, so Emirates and Etihad should add some great new choices and bring lower fares
I wonder what kind of a bilateral aviation agreement we'll see signed, and how restrictive it will be; will airlines from both countries be able to add as much service as they'd like, or should we expect something along the lines of one frequency per country per day?
This can't be good for EL AL, which was struggling even before the pandemic; that will probably only get worse with Gulf carrier competition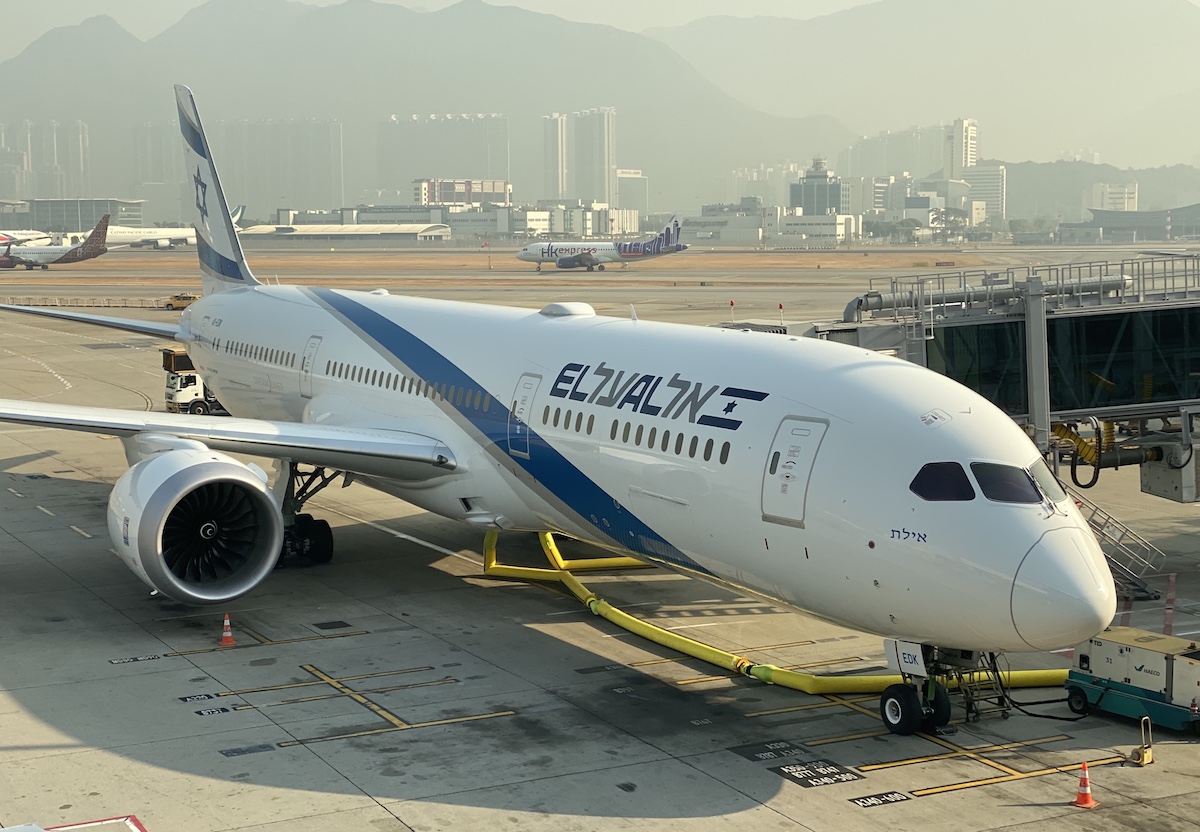 The competition won't be good for EL AL, which was struggling already
Bottom line
Peace is always a good thing, and this seems like a step in the right direction for the Middle East. I look forward to seeing the details of this development, especially as it impacts aviation and tourism.
What are you expecting from this agreement as it impacts aviation and tourism?