Etihad Airways has just announced plans to launch regularly scheduled flights between the United Arab Emirates and Israel. This makes Etihad the second UAE-based airline to announce flights, after FlyDubai.
This follows normalization of relations between the two countries, which was first revealed back in mid-August. Part of this new cooperation involves an air service agreement, which allows for commercial flights.
Etihad's new Abu Dhabi to Tel Aviv route
Etihad Airways, the national airline of the United Arab Emirates, will launch once daily nonstop flights between Abu Dhabi and Tel Aviv as of March 28, 2021 (the flights are already on sale). The airline will operate flights with the following schedule:
EY598 Abu Dhabi to Tel Aviv departing 9:45AM arriving 12:10PM
EY599 Tel Aviv to Abu Dhabi departing 3:15PM arriving 7:35PM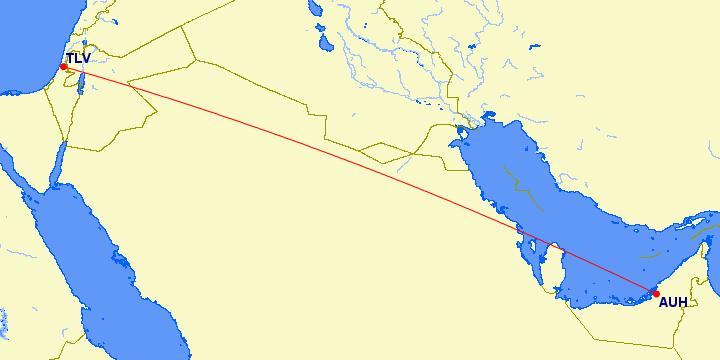 The route from Abu Dhabi to Tel Aviv
The 1,311 mile flights are blocked at 3hr25min westbound and 3hr20min eastbound. The flights will be able to use Saudi Arabian airspace, which isn't something that was possible for flights to & from Israel until recently.
The flight schedule is intended to not only serve local traffic in both markets, but to time well with Etihad's bank of flights to Australia, China, India, and Thailand, among other destinations.
These will mark Etihad's first-ever scheduled commercial flights to Israel, but not first flights altogether. Over the summer, Etihad operated two cargo relief flights to Israel, though they weren't without controversy.
Etihad will "only" use an A321 for the route
Etihad is approaching its Israel service rather modestly. The airline is "just" flying once daily, and will use an Airbus A321 for the route, rather than one of its wide body aircraft.
The A321s that Etihad will use for this route feature 196 seats, including eight business class seats and 188 economy class seats, so that's quite a dense configuration. Not only that, but these planes won't even feature seatback entertainment, as Etihad is removing personal televisions from its narrow body fleet.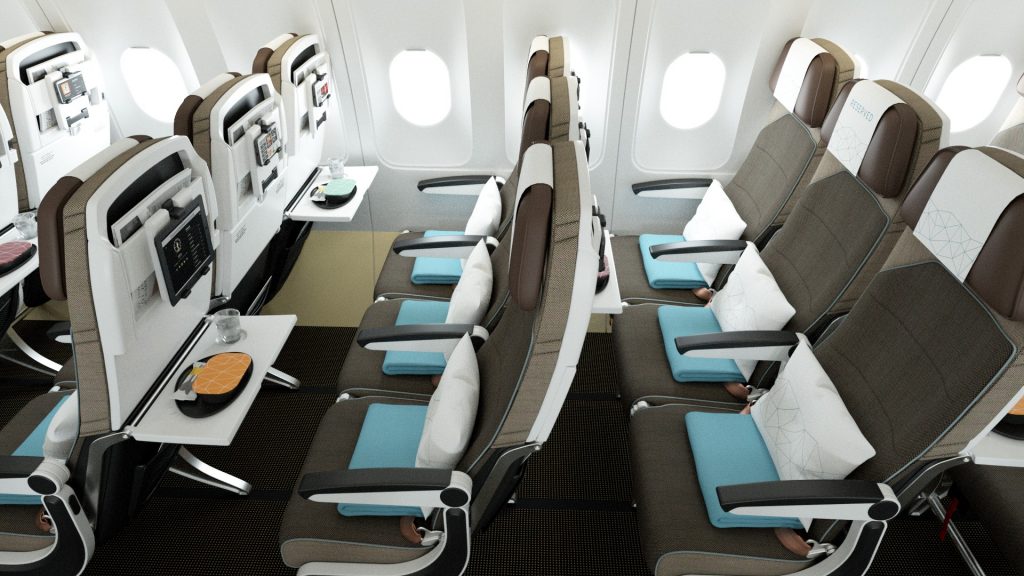 Etihad's new A321 economy class seats
The service level we're actually seeing UAE airlines offer to & from Israel is probably more in line with actual demand than many people may have been expecting. Gulf carriers are known for being excessive, so I'm sure some people thought we might initially be seeing frequent wide body service to & from Israel.
Instead we're just seeing FlyDubai operate twice daily flights from Dubai with 737s, and Etihad operate once daily flights from Abu Dhabi with A321s. Emirates hasn't yet formally announced service to Israel, though I'm sure it'll happen eventually.
It's clear Gulf carriers are trying harder not to flush money down the drain, and the new service levels to Israel reflect that.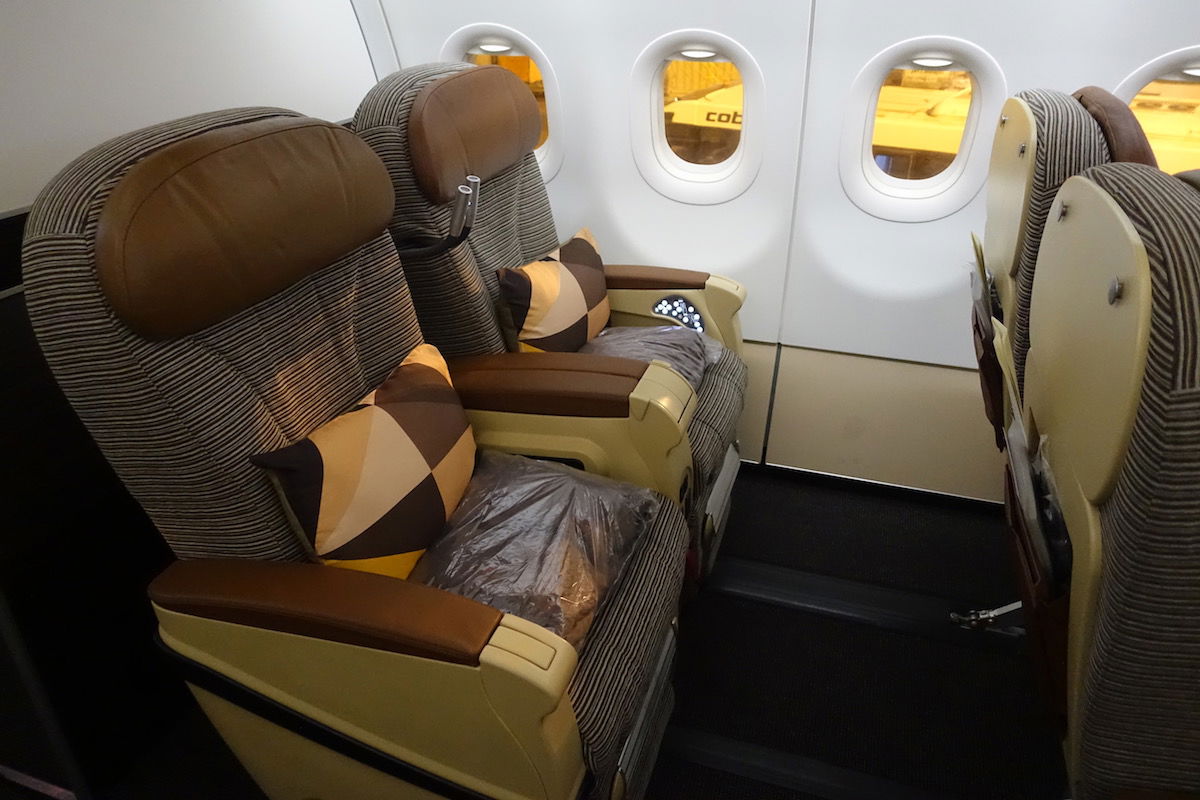 Etihad's A321 business class seats
Bottom line
Etihad Airways will be launching daily flights between Abu Dhabi and Tel Aviv as of March 2021. The airline will use A321s for the route, and the flight is timed to connect to Etihad's route network to the east.
It's so cool to see new regularly scheduled air service between the UAE and Israel, especially given how quickly this has all happened.
What do you make of Etihad's new flight to Tel Aviv? Are you surprised the airline is "just" using an A321?