Yesterday I first wrote about a rather alarming situation that unfolded on an EL AL flight a couple of days ago, and we now have more details of what happened.
EL AL flight received a bomb threat
This incident involves an April 29 EL AL flight from New York to Tel Aviv. Flight LY2 was operated by a Boeing 787-9 with the registration code 4X-EDH, which is a roughly two year old aircraft that was delivered to the airline in October 2018.
While the plane was in the air, US authorities received a phone call warning that there was a bomb on the plane — "I'm telling you there's a bomb on the plane," a caller allegedly said.
While there were questions of the legitimacy of the call, the pilots, Israeli security agencies, and others, were informed of this. While flying over Spain, the EL AL pilots informed air traffic control about the bomb threat, which is when the situation was escalated.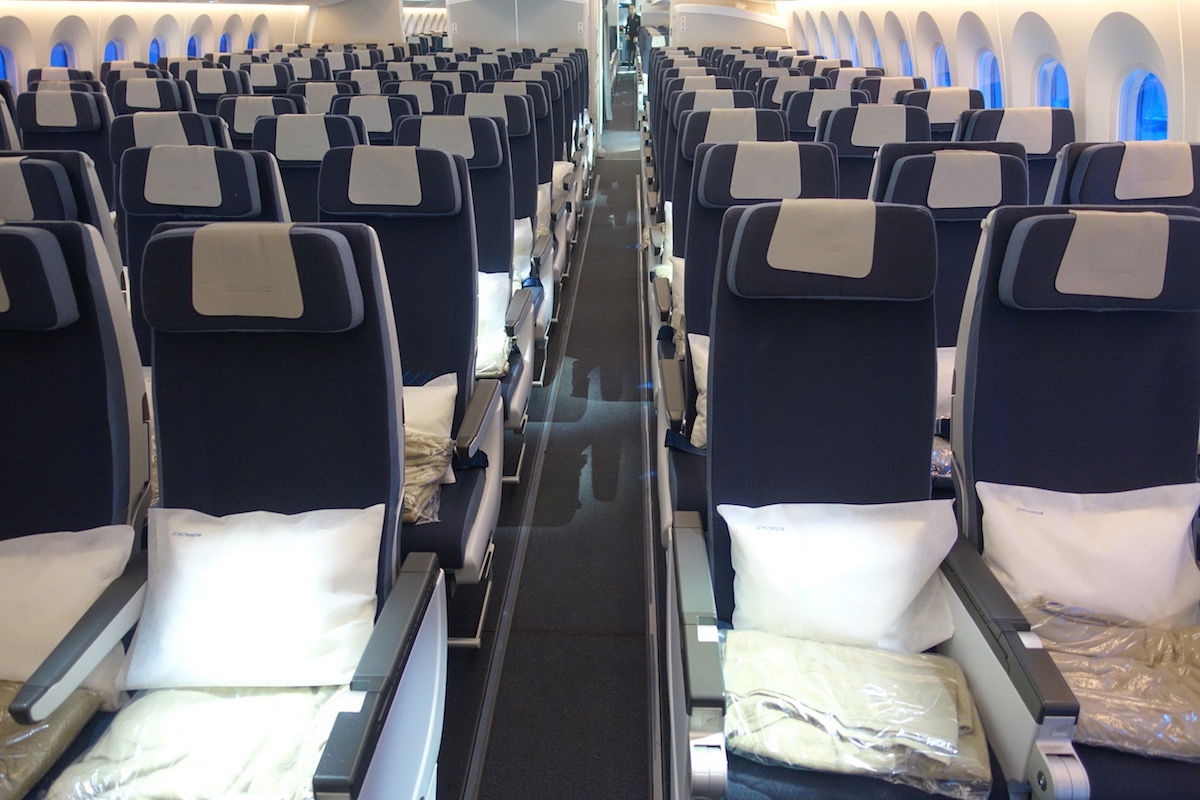 A bomb threat was called in for an EL AL flight from New York
Fighter jets were dispatched to escort EL AL 787
As a result of the information provided, NATO allegedly made the decision to dispatch fighter jets, which intercepted and escorted the EL AL 787. Fighter jets from four different countries took part in this:
Spanish fighter jets escorted the aircraft from Spain to Italy
Then Italian fighter jets escorted the aircraft from Italy to Greece
Then Greek fighter jets escorted the aircraft through Greek airspace
Then when the plane entered Cyprus airspace, Israeli fighter jets escorted the aircraft back to Israel
Fortunately the plane landed safely in Tel Aviv about four hours after the original call was made to air traffic control about a bomb, and just under 10 hours after departing New York.
After landing at Ben-Gurion Airport, searches were conducted of the plane, but nothing was found, so it was determined that this was a false alarm.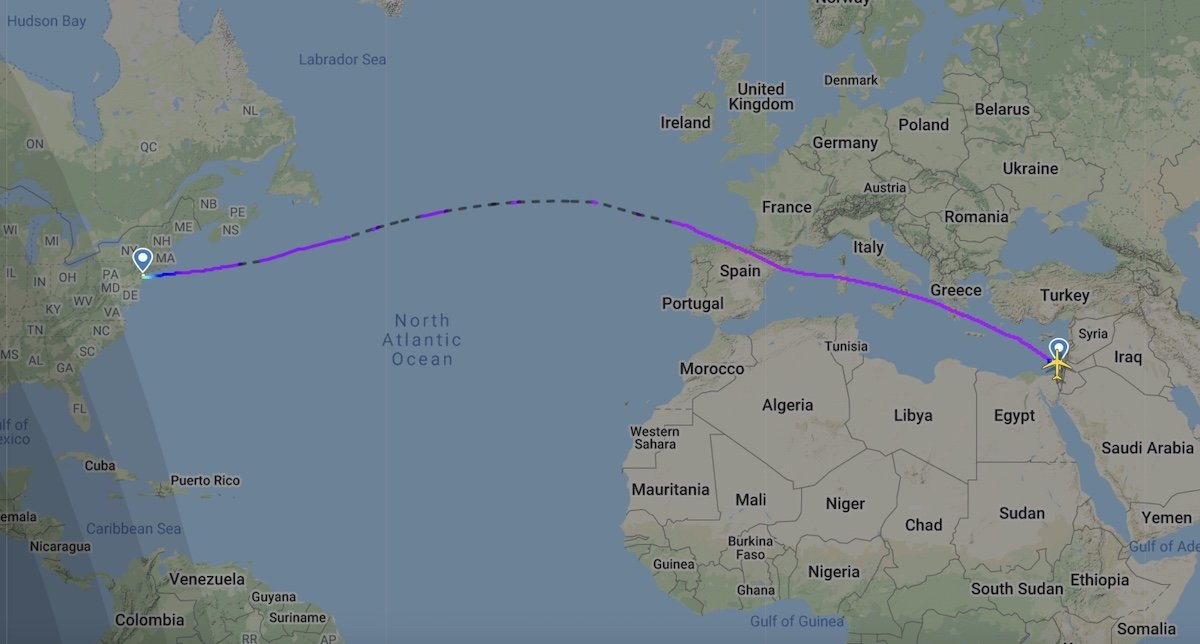 The flight path for the EL AL flight that had this incident
I have some questions…
We now have more information about this incident than we did when details were first published, though I still have a few questions.
First of all, if there's a concern about a bomb being onboard, why would you keep flying for several hours rather than landing? Is there a fear that it's pressure activated? If so, are there further precautions that can be taken when landing? I totally get that it was probably suspected that this was a fake threat, but logistical challenges aside, it still seems safer and cheaper to just land and search the plane than to dispatch multiple fighter jets, no?
Speaking of fighter jets, what exactly were they supposed to do, especially since we're talking about an alleged bomb? Presumably it would be on the interior of the aircraft, so it's not like they could do a visual inspection.
Lastly, it's my understanding that passengers weren't made aware of what's going on, though I can't help but wonder what was going on in the cabin? EL AL flights all have air marshals, so did they perform some sort of a cabin inspection inflight, or was it business as usual in the cabin?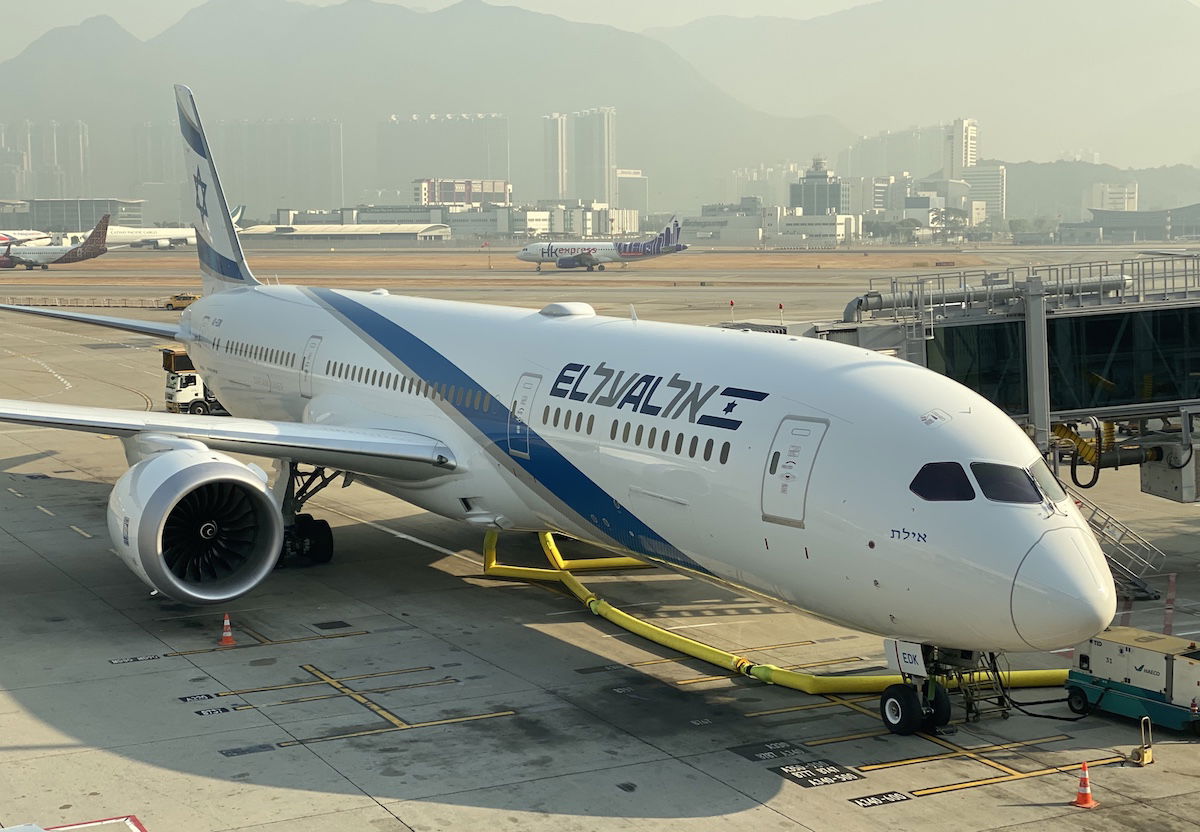 An EL AL 787 had quite an eventful flight from New York to Tel Aviv
Bottom line
An EL AL Boeing 787 flying from New York to Tel Aviv had quite an eventful flight. Someone called in a bomb threat. While the pilots made the decision to continue the flight, they were escorted by at least four sets of fighter jets.
Fortunately the plane landed safely in Israel, and it was determined that there was no bomb (thank goodness).