I think it's finally time to plan a trip that has been on my radar for a long time, because all of the pieces are slowly coming together.
The Russian Airlines & Cabins That Fascinate Me
Over the past couple of years I've written about various aspects of commercial Russian aviation that I find incredibly interesting, and I think it's all shaping into what could be a very interesting review trip. In no particular order…
Aeroflot is getting new A350s this spring, featuring business class suites with doors, which they'll start flying to the US.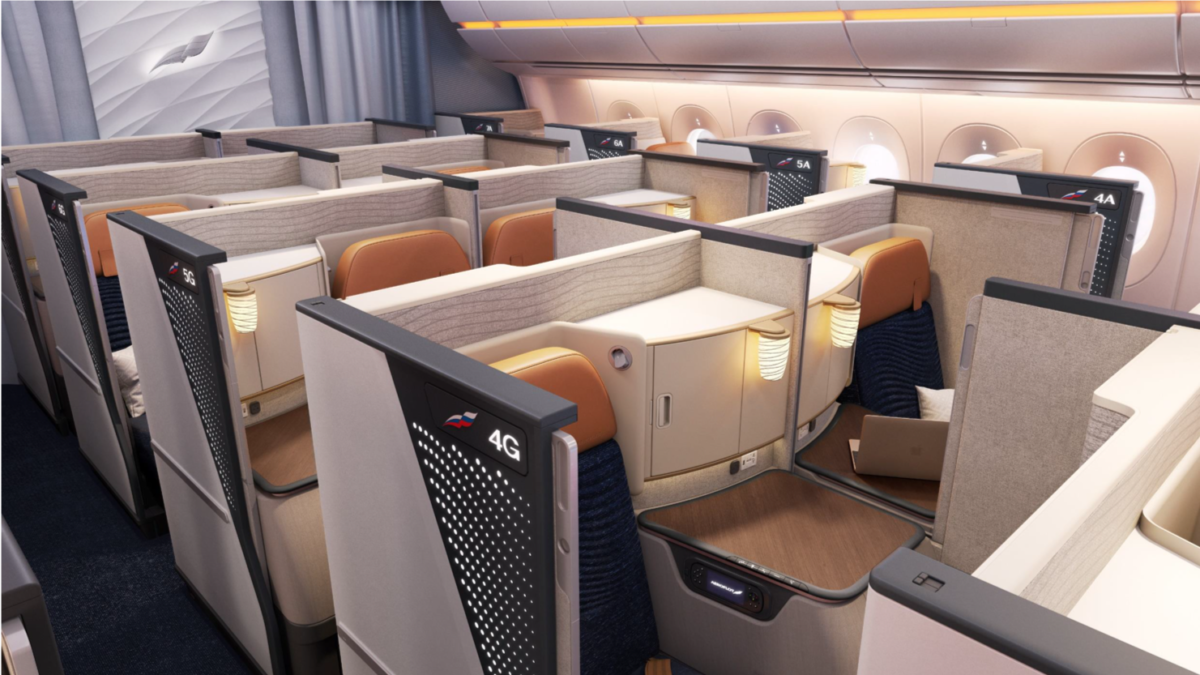 Rossiya (an Aeroflot subsidiary) flies ex-Transaero 777s across Russia, and they haven't removed the former first class seats from these planes, but rather are selling them as "Super Space Business Class." I even went to an Aeroflot ticketing office in Minsk to inquire about booking one of these.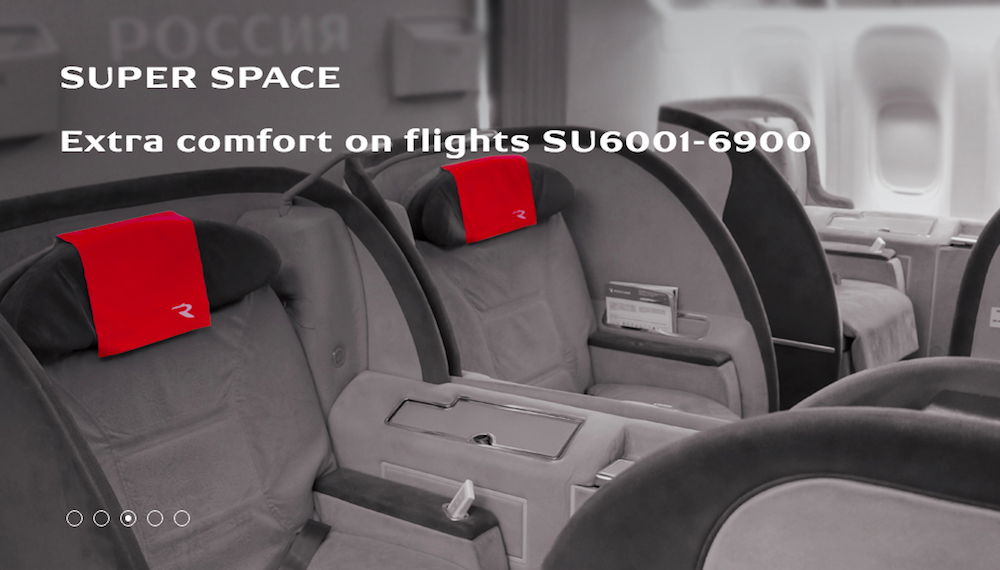 This is what those seats looked like before they "toned them down" a bit…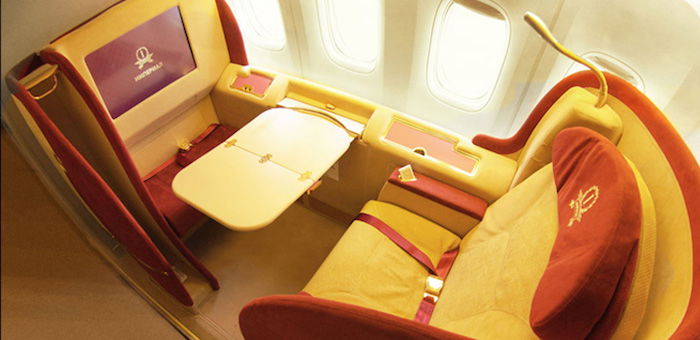 Yakutia Airlines flies 737 with fully flat beds between Yakutsk and Moscow…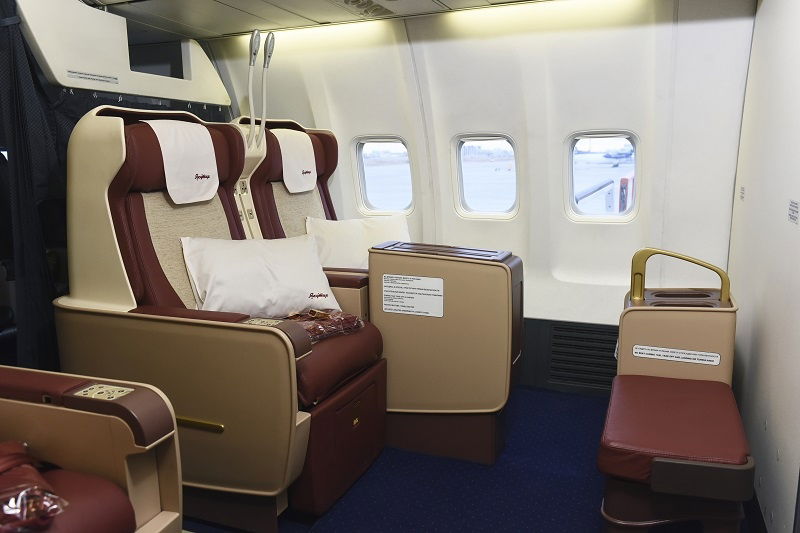 S7 Airlines is the only oneworld airline I haven't flown, and they operate an extensive route network throughout Russia, and also to other parts of Europe and Asia.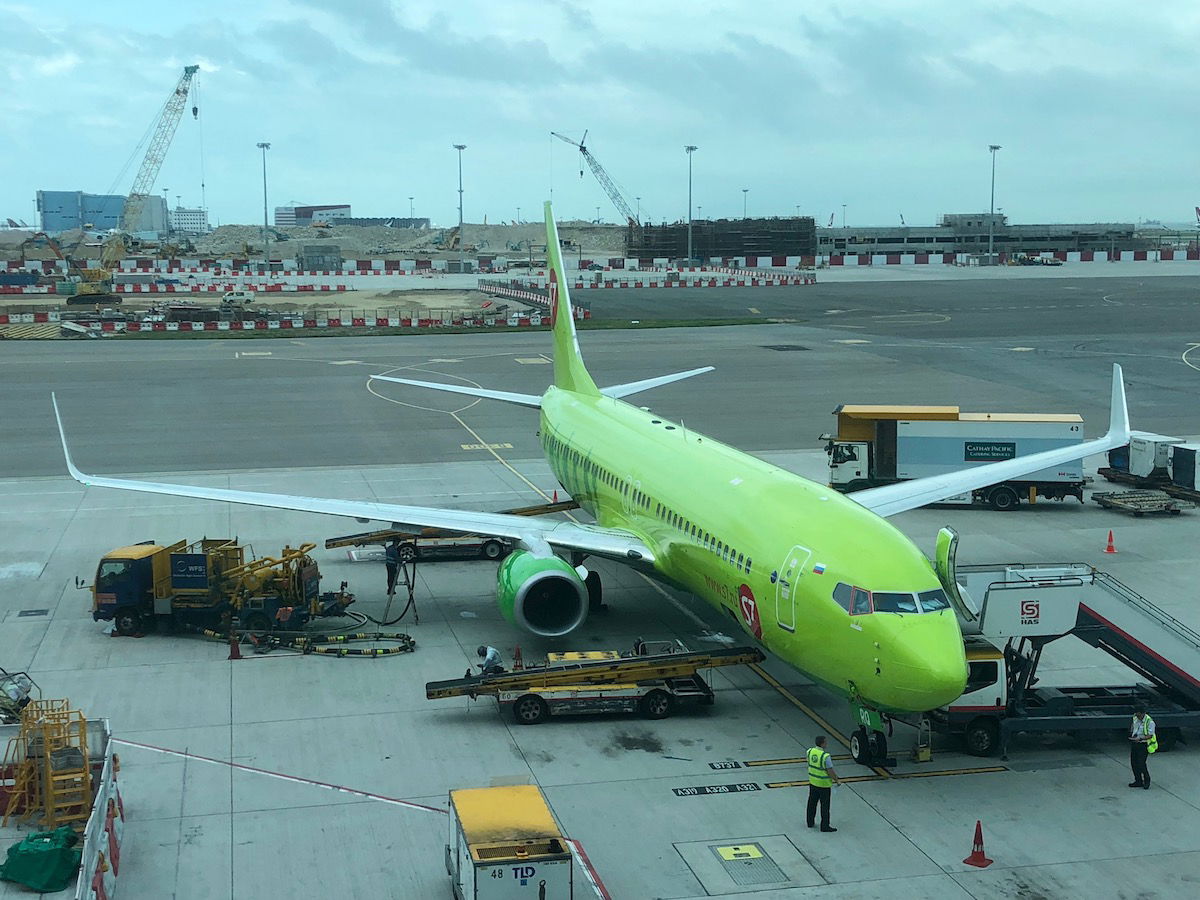 Constructing An Itinerary
The first thing I'd note is that my Russian visa has expired, so I'd need to get a valid visa for Russia first. But I've done that before, and it shouldn't be too big of a hurdle.
Aeroflot will start flying A350s between New York and Moscow in late March, so that part of the trip is easy enough to book with SkyTeam miles (Air France-KLM Flying Blue is probably the best program for that). That flight operates with the following schedule:
SU123 New York to Moscow departing 12:55AM arriving 5:20PM
That's the easy part, as I could spend a night or two in Moscow. The tough thing is figuring out what to do from there. The way I view it, there are a few approaches I could take.
My first option would be to fly roundtrip from Moscow to Yakutsk — I could fly Yakutia one way on their 737 in flat bed business class, and S7 Airlines in the other direction in their 737 business class. That doesn't get me anything on Rossiya's 777, though.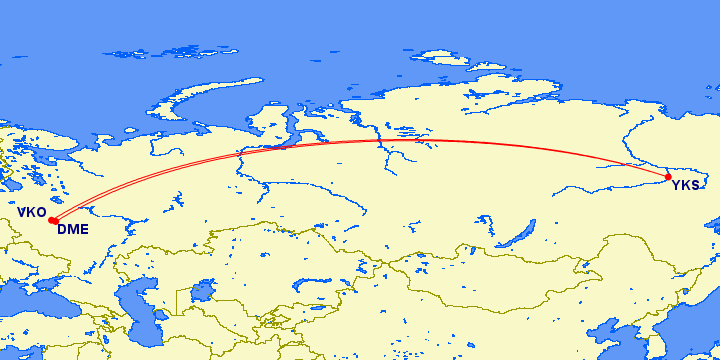 Alternatively I could fly Yakutia in one direction, and then connect on S7 Airlines through Novosibirsk, which has the benefit of allowing me to experience two of S7's aircraft types, connecting through one of their interesting hubs, and also possibly staying at the Marriott there, which intrigues me. That might be one of my more exotic Marriott stays.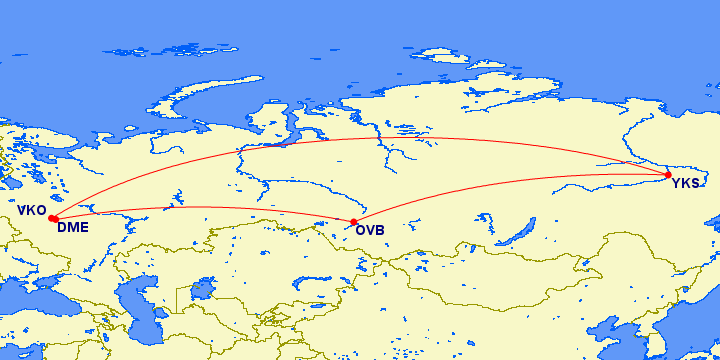 However, if I'm going to try to include Rossiya on this trip (which I really want to), I could:
Fly from Moscow to Vladivostok on the Rossiya 777 in Super Space Business Class
Fly from Vladivostok to Yakutsk on the S7 Airlines A320neo in business class
Fly from Yakutsk to Moscow on the Yakutia 737 in business class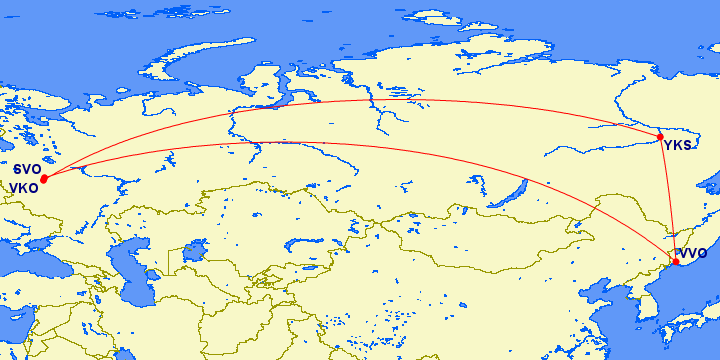 That sounds like a great option to me.
The schedule isn't ideal, though:
Rossiya 6281 Moscow to Vladivostok departing 6:25PM arriving 9:45AM (+1 day)
S7 6205 Vladivostok to Yakutsk departing 9:40PM arriving 12:01AM (+1 day)
Yakutia 477 Yakutsk to Moscow departing 7:40AM arriving 8:40AM
Okay, yeah, so that's not exactly the most fun schedule on earth. But what about if we reversed It?
Yakutia 478 Moscow to Yakutsk departing 6:00PM arriving 6:20AM (+1 day)
S7 6206 Yakutsk to Vladivostok departing 2:15AM arriving 6:40AM
Rossiya 6282 Vladivostok to Moscow departing 12:05PM arriving 2:00PM
As you can see, neither of these options offer seamless connections, but then again I'd probably want a buffer anyway for delays.
So I guess that raises the question of whether Yakutsk or Vladivostok is more interesting to visit/which has better accommodation options?
Bottom Line
I'd really like to finally take this Russian airline trip in spring, because I'm fascinated by these airlines, and also by Eastern Russian in general. If anyone has any tips based on this itinerary, or can think of another creative way to efficiently try most/all of these products, I'd love to hear it!