We're only days away from the launch of the new World of Hyatt loyalty program. As we learned last fall, World of Hyatt will replace Hyatt Gold Passport starting on March 1. I'm in the midst of putting together my thoughts on the new program — spoiler alert, I'm not impressed.
There are a few things to theoretically like in the new program, particularly if you hold top tier status. Globalists, as Hyatt has decided to call them, will get unlimited complimentary upgrades to suites in addition to the four confirmed suite upgrades of the past. Perhaps I was prescient when I wrote "4 Free Upgrades Are Better Than Unlimited Suites, Really" a year ago…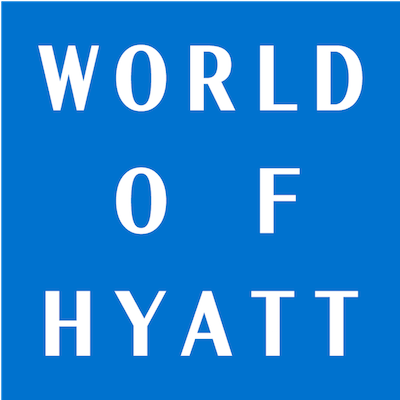 Anyway, that's about the extent of the good news. There are at least some positives to look forward to for those who can maintain top-tier status, but getting there is going to be a challenge. In fact, it's arguably harder than most of us thought it was going to be.
Welcome to World of Hyatt email
Hyatt sent out a welcome email to current Diamond members last week. It didn't really say anything that most of us didn't already know, but there was one curious line in it.

Much of Team OMAAT — Ben, Tiffany, and I — have Hyatt Diamond status, and have had it for many years. We're sort of Hyatt fanboys around here. Since the details of the World of Hyatt program have emerged, we've had various sidebar conversations discussing the finer points of the new program.
We were all rather well convinced that it would only take 55 nights for current Hyatt Diamonds to requalify for the new Globalist status in 2017. Ben, after all, actually spoke with the Hyatt SVP of Loyalty shortly after the announcement back in October. You'd think he would know….
So we pretty much wrote that section of the email off as a typo and left it that. Others thought the same with Live and Let's Fly calling it a "False Alarm."

Park Hyatt Vienna Suite
Globalist will require 60 nights this year
But apparently we were all mistaken.
Hyatt has now clarified that it will indeed take 60 nights this year to requalify as a Globalist. Their logic is this:
Since the World of Hyatt program is brand new, none of us actually qualified as Globalists this year — Hyatt comped us that status out of the goodness of their hearts. Since we didn't earn it, we have to prove our loyalty to them all over again by staying 60 nights this year. Then, and only then, will we be able to requalify under the 55 night requirement.
I'm betting that most current Hyatt Diamonds — soon to be Hyatt Globalists — thought they only needed 55 nights to requalify this year. I imagine more than a few of them, myself included, have been sharpening their pencils and studying their travel plans to see if they actually have a shot at hitting this ridiculously high target. I mean, let's put it this way — Ben's entire job consists of obsessing over and reporting on loyalty programs, and even he thought that only 55 nights were required.
If Ben thought this to be true, then how can any of the rest of us be faulted for thinking this way as well?

Suite at the Grand Hyatt Kuala Lumpur
The goalposts just moved
Personally, I think this is ridiculous.
Here we are in late February, about one-sixth of the way through the qualification year, and Hyatt has effectively increased the requirements for requalification. People have already planned travel for the year. They have chosen Hyatt over competing chains — possibly paying higher rates or going out of their way — to try to get to 55 nights. And now they are being told, sorry folks you really need 60 nights.
This is the equivalent of moving the goalposts on the football field. At the end of the first quarter. When the other teams has already scored.
You practiced all week on a field that was 100 yards long and now it's 110 yards. 
Bottom line
I'm not a fan of the new World of Hyatt program. Frankly, it boggles my mind that Hyatt thinks this is the right course of action given the current state of the hotel industry. But whatever, it's their program and they can do what they want with it.
That said, it's entirely bush league to change the qualification rules during the year. While I realize they may have intended the 60 night requirement from the get go, that obviously wasn't well communicated. The folks who run the loyalty program at Hyatt have generally been fantastic communicators, which makes this even more surprising.
Furthermore, it's a slap in the face to tell current Diamonds that they aren't real Globalists, that they were merely comped this status and thus won't be eligible for the reduced requalification requirements until the second year of the World of Hyatt program.
Honestly Hyatt, there's an easy solution to this. As a show of good faith, I'd suggest that you fully grandfather your current Diamonds into the new World of Hyatt by allowing them to requalify the first year at the reduced 55 night threshold. It seems that would go a long way toward building some goodwill in the new program.
Were you expecting to requalify Globalist with 55 nights?