In October 2016 we learned the details of Hyatt's revamped loyalty program, as they were retiring Hyatt Gold Passport and replacing it with World of Hyatt. The program kicked off as of March 1, 2017, so we're coming up on 10 months. As I just finish up my last stay that requalifies me for Globalist status for 2018, I wanted to reflect on my thoughts on the program, now that I've had plenty of firsthand experience.
How have I done with complimentary suite upgrades?
One of the biggest advantages of the new World of Hyatt program is that Globalist members receive unlimited complimentary suite upgrades. The catch is that it comes down to individual hotels to execute that, so while the promise of suite upgrades is nice, the question is how many hotels proactively offer suite upgrades.
I've made exactly 20 stays since World of Hyatt was introduced on March 1, 2017. Here's how I did on suite upgrades, and I should note that I never pushed for a suite, or anything:
On nine of those stays I received upgrades to a standard suite or better
On five of those stays I received upgrades to premium rooms (like a Large King at the Andaz Wall Street, a Studio Suite at the Hyatt Regency Sydney, etc.)
On six of those stays I didn't receive any sort of a significant upgrade (like a room on a higher floor, etc.), though in fairness with most of those stays I believe the hotels were actually sold out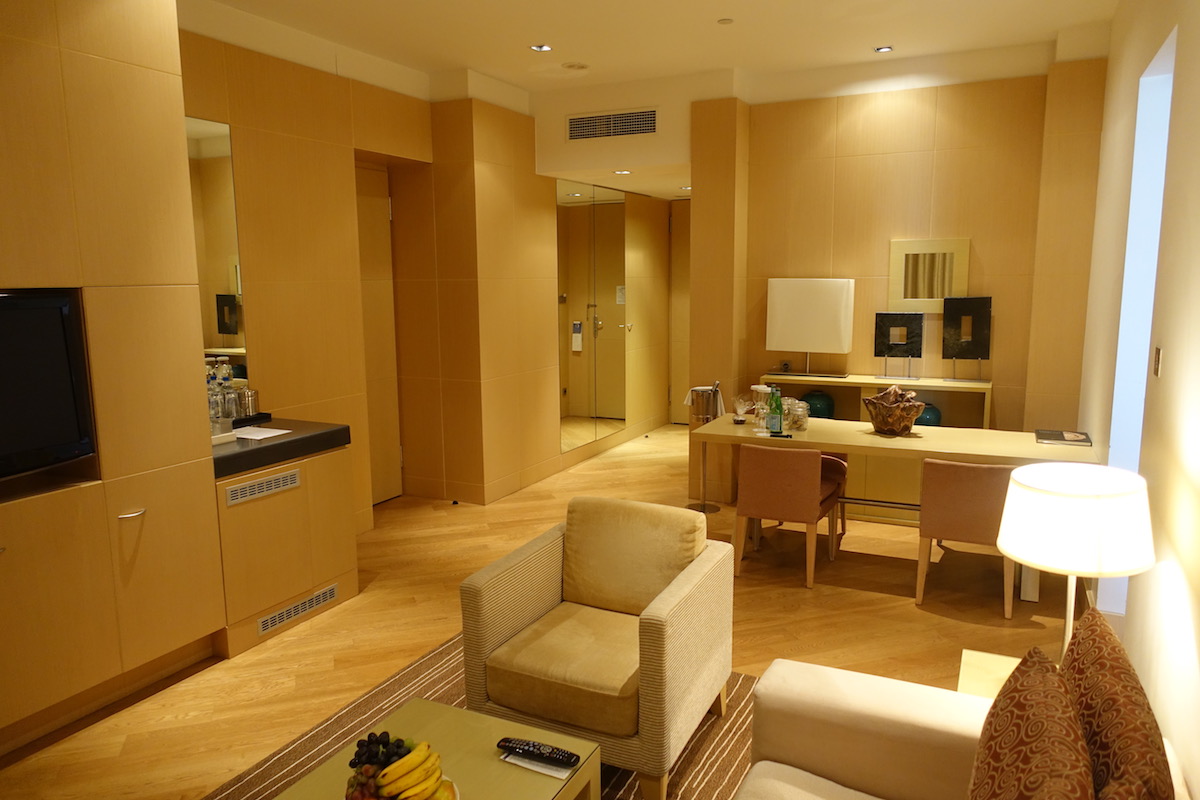 I received a suite upgrade at the Hyatt Regency Dushanbe
So I've actually been fairly impressed by how proactive hotels have been with suite upgrades. I'm certainly spending more nights in suites with Hyatt than in the past. I should note, however, that a lot of my stays this year have been at properties that probably don't get a lot of Globalist members.
For example, if you're staying at the Andaz 5th Avenue or Grand Hyatt San Francisco, chances are that you're competing with a lot more elite members. Meanwhile if you're at the Hyatt Regency Dushanbe or Tashkent, being a Globalist member is a bit more special there. 😉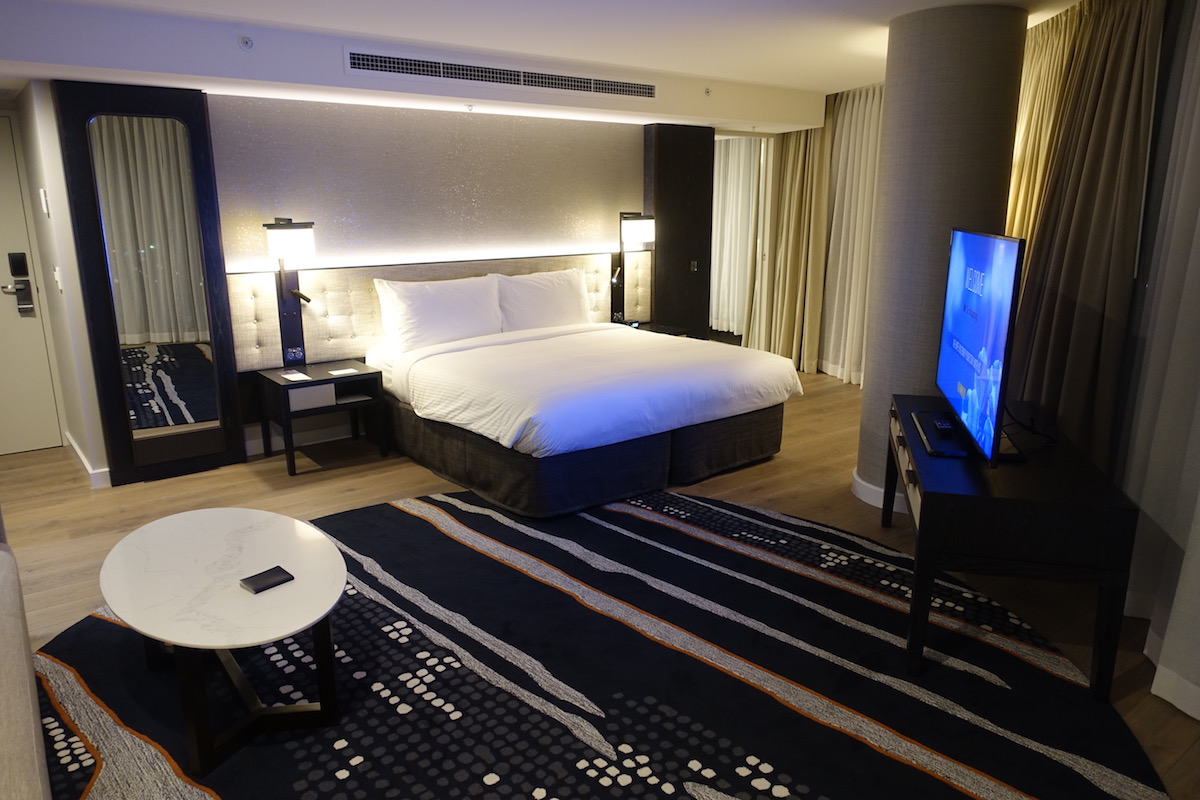 I received a studio suite at the Hyatt Regency Sydney
How many Globalist suite upgrades have I used?
I've not used a single one of my four Globalist suite upgrades this year. For those of you not familiar, Globalist members receive four of these per year, and each can be used to confirm a suite upgrade for up to seven nights at the time of booking, assuming a standard suite is available for sale.
So why on earth wouldn't I have used mine yet? Well, for one, a lot of my stays have been alone and only for 2-3 nights, where I don't really care whether or not I'm in a suite, so I don't even waste my time calling to apply one.
But the few times I would have gotten value out of it, it didn't work:
At the Andaz Maui there are just a few eligible suites, so even though I booked way in advance, they weren't available
At the Andaz Amsterdam there were no standard suites available, even if booking way in advance
At the Andaz Wall Street no standard suites were available for sale
So I don't wany to say Hyatt is playing games with suite upgrades, but since these were initially introduced, some hotels have certainly recategorized rooms to either make it tougher to use these upgrades, or to not make the rooms you're upgrading into worthwhile.
And then there's another reason I haven't used these…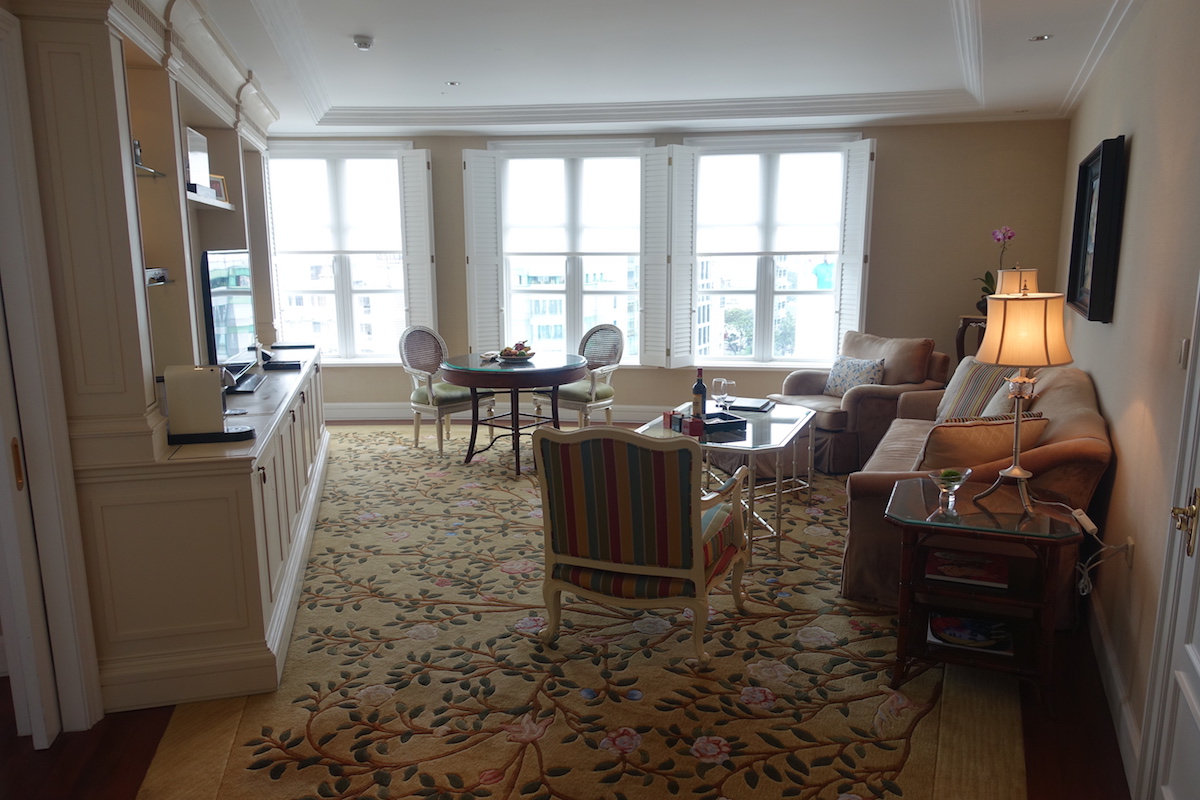 I received an awesome suite upgrade at the Park Hyatt Saigon
I'm just not really engaged in World of Hyatt anymore
This is perhaps the biggest issue of all. There's the rational part of loyalty programs, like calculating the points and perks you receive, and then there's the irrational part of loyalty programs, which is the sense of loyalty you feel to a program, even if it's not rational.
I used to love Hyatt Gold Passport. Back in the day I would have given them a "10/10" score when it comes to the warm and fuzzy feelings I associated with the brand. But unfortunately for me, those feelings are gone. I'm now lukewarm towards World of Hyatt, so that irrational loyalty and love just isn't there anymore.
I can't quite put my finger on why that is, though I have a few theories:
Up until this point not a single executive at Hyatt has acknowledged the shortcomings of World of Hyatt, or really done much to acknowledge the frustration of members; I understand they want to spin it positively, but all I've heard is "oh, it's going great."
While their competitors (in particular Hilton Honors) have been offering more promotions than ever before, Hyatt has been offering fewer promotions than before. Heck, their most lucrative promotion of the year was for members who were actively disloyal, like their offer to earn Globalist status after just 20 nights, after raising the qualification criteria for everyone else.
World of Hyatt continues to have backwards policies that actively incentivize staying with competitors. For example, if you're at 59 elite nights in June it could make sense not to stay with Hyatt again until right before the end of the year, since the Globalist suite upgrades are valid for a year from when they're issued, which is just such a stupid policy on their part.
While Hilton, Marriott, and Starwood award elite qualifying nights on award stays, Hyatt doesn't. It's ridiculous to me that they revamped the program and didn't change this. I've been told that this is due to technological limitations. If that's the case, figure out your technology, Hyatt. It's 2017.
Bottom line
The good news is that overall I've been getting more proactive suite upgrades with World of Hyatt than I was expecting to. In many ways I'd say the program changes are a wash — we lost the Diamond welcome amenity, but we gained unlimited suite upgrades, etc. This doesn't necessarily factor in the increased requirements to requalify for status, though.
Unfortunately the thing that has been lost, though, is my irrational loyalty towards Hyatt. I used to say "ah, I love Hyatt, what a great brand," while now I'm like "meh, I guess they're the best option in Dushanbe, Tajikistan." It's tough to describe what exactly caused that, though I think it's a combination of a lack of acknowledgement of any deficiencies on Hyatt's part, illogical policies associated with their benefits, the general lack of global promotions, etc.
There's new leadership at World of Hyatt, so here's to hoping they do more to engage members in 2018.
Now that the first year of World of Hyatt is coming to an end, how do other Globalist members feel?