In the interest of full disclosure, OMAAT earns a referral bonus for anyone that's approved through some of the below links. These are the best publicly available offers (terms apply) that we have found for each product or service. Opinions expressed here are the author's alone, not those of the bank, credit card issuer, airline, hotel chain, or product manufacturer/service provider, and have not been reviewed, approved or otherwise endorsed by any of these entities. Please check out our advertiser policy for further details about our partners, and thanks for your support!
Over the past couple of years we've seen some significant changes to hotel loyalty programs. Some hotel loyalty programs have upped their game, while others have gotten worse.
As of 2020 I'm most loyal to Hyatt, while Hilton and Marriott are my back-up programs (I have lifetime Platinum status with Marriott Bonvoy, and get Diamond status through the Hilton Aspire Card).
Last year I wrote a post about why Globalist status with World of Hyatt is my favorite top tier hotel status. I wanted to update that post, in light of everything that has changed with the program in the past year.
I'd note that when World of Hyatt launched a few years ago (the program was formerly known as Hyatt Gold Passport) a lot of members were frustrated. Fortunately Hyatt's management has listened to feedback, and I'd say things have improved significantly.
World of Hyatt Globalist benefits
Hyatt has some things working against them. In particular, their footprint isn't nearly as large as that of Hilton, IHG, or Marriott. However, they've really created a very compelling loyalty program, to the point that I think it's worth going for top tier status with them.
What I appreciate about Hyatt is the emphasis they place on consistently delivering benefits. While no loyalty program is perfect (especially when you consider that hotels are mostly individually owned), Hyatt does the best job in this regard, in my opinion.
So, why do I like World of Hyatt Globalist status so much?
Unlimited complimentary suite upgrades
World of Hyatt offers Globalist members unlimited suite upgrades subject to availability. For the most part I've found that Hyatt is the most consistent of any hotel group when it comes to delivering on this benefit.
As you might expect, at the Andaz Maui or Grand Hyatt New York you may have trouble scoring a space available suite upgrade, while at some other properties it's a near sure bet.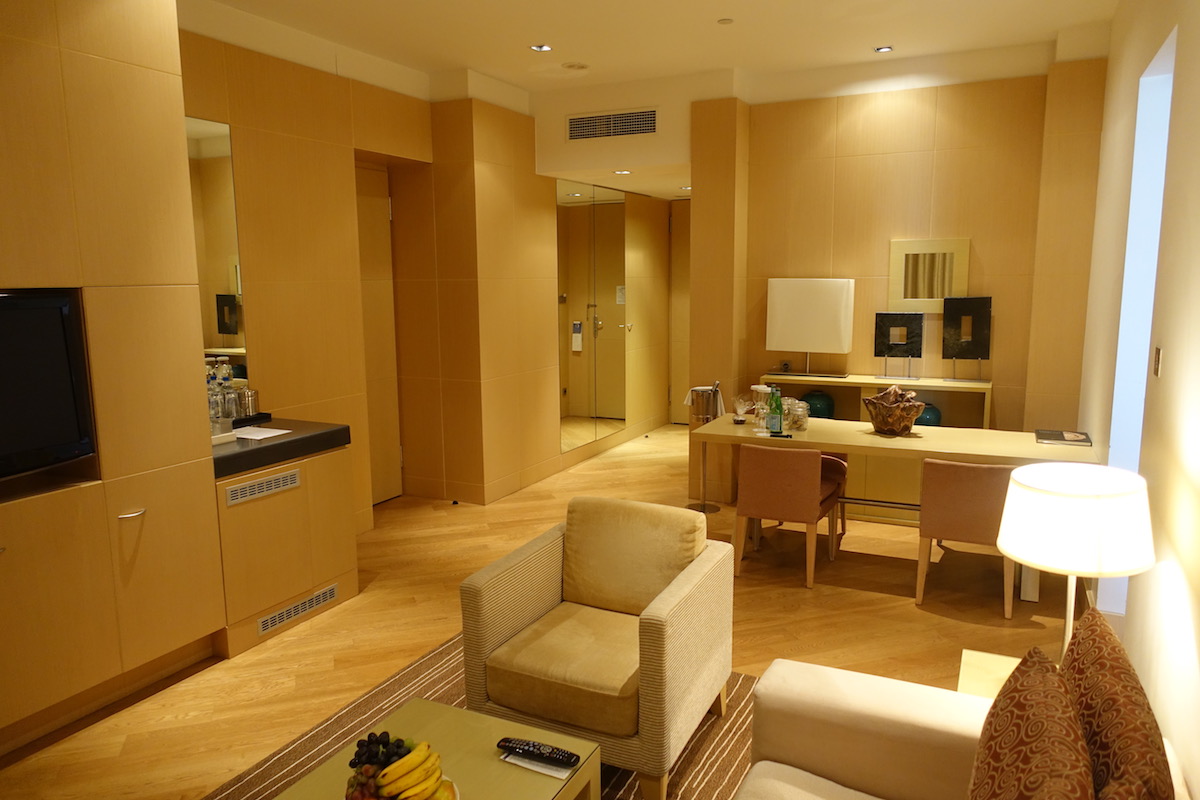 I received a suite upgrade at the Hyatt Regency Dushanbe
Four confirmed suite upgrades per year
The area where Hyatt's upgrade policy really shines is with the Globalist confirmed suite upgrades. Just for being a Globalist member you receive four confirmed suite upgrades per year, each of which can be used to confirm a suite upgrade at the time of booking for a stay of up to seven consecutive nights.
The reason I love this benefit so much is because it allows me to upgrade those stays that matter the most to me, where I really value a suite. I've used this benefit at all kinds of properties, including the Park Hyatt Paris, Park Hyatt Milan, and Park Hyatt St. Kitts.

The suite upgrade I received at the Park Hyatt Paris Vendome
The best status breakfast benefit
As far as I'm concerned, Hyatt offers the best top tier elite breakfast benefit of any hotel group, given that they offer full breakfast at all hotels, including tip. Marriott has excluded brands, Hilton offers continental breakfast, and IHG doesn't offer any real breakfast benefit.
With Hyatt you get access to the club lounge when there is one. For those hotels without a club lounge you get a full, hot breakfast in the restaurant. The way this is executed varies by hotel. At some hotels you have access to the buffet, at other hotels you can get room service, and at other hotels you can order anything off the menu.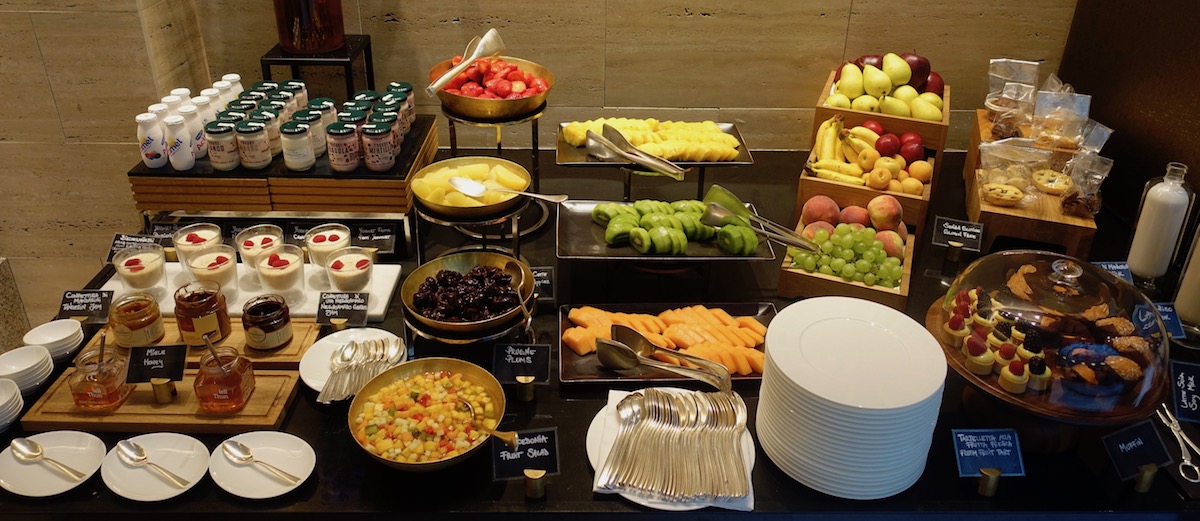 Amazing breakfast at the Park Hyatt Milan
Guaranteed 4PM check-out
Globalist members receive guaranteed 4PM check-out. This benefit is subject to availability at resorts, but it's guaranteed at other hotels. A benefit is most valuable when guaranteed, so being able to stay four to five hours beyond the typical check-out time is great.
Guest of Honor bookings
Hyatt has what's called the Guest of Honor benefit, where Globalist members can redeem points or free night certificates for a friend or family member, and when they do, that guest inherits Globalist benefits for that stay. This is such a great reward.
Anyone who spends a lot of time on the road wants their family to travel comfortably as well, which is why I love this perk so much.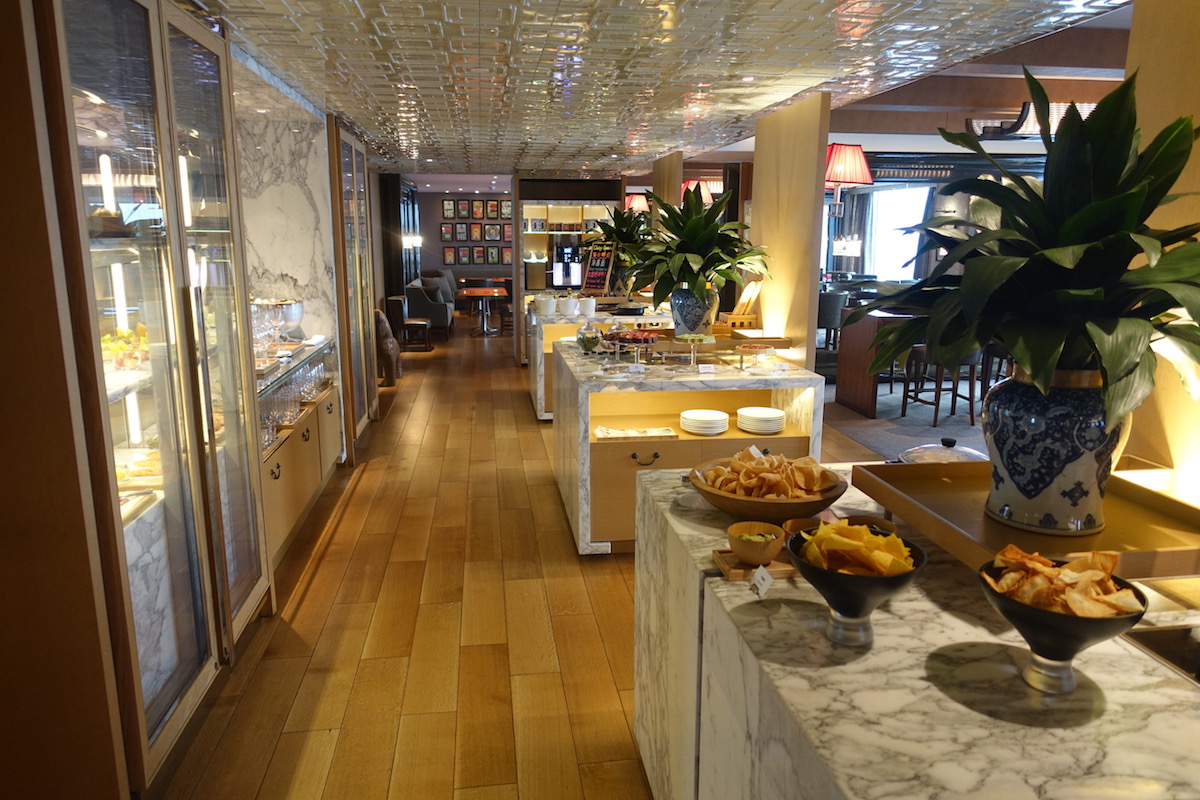 Being able to extend elite perks to friends and family is pretty awesome
Waived resort fees on all stays
Resort fees (or destination fees, or facility fees) are one of the most annoying trends in the hotel industry. We've seen these added at so many hotels.
The good thing is that as a Hyatt Globalist member you never have to worry about these, as you're exempt from them, regardless of whether on a cash or points booking.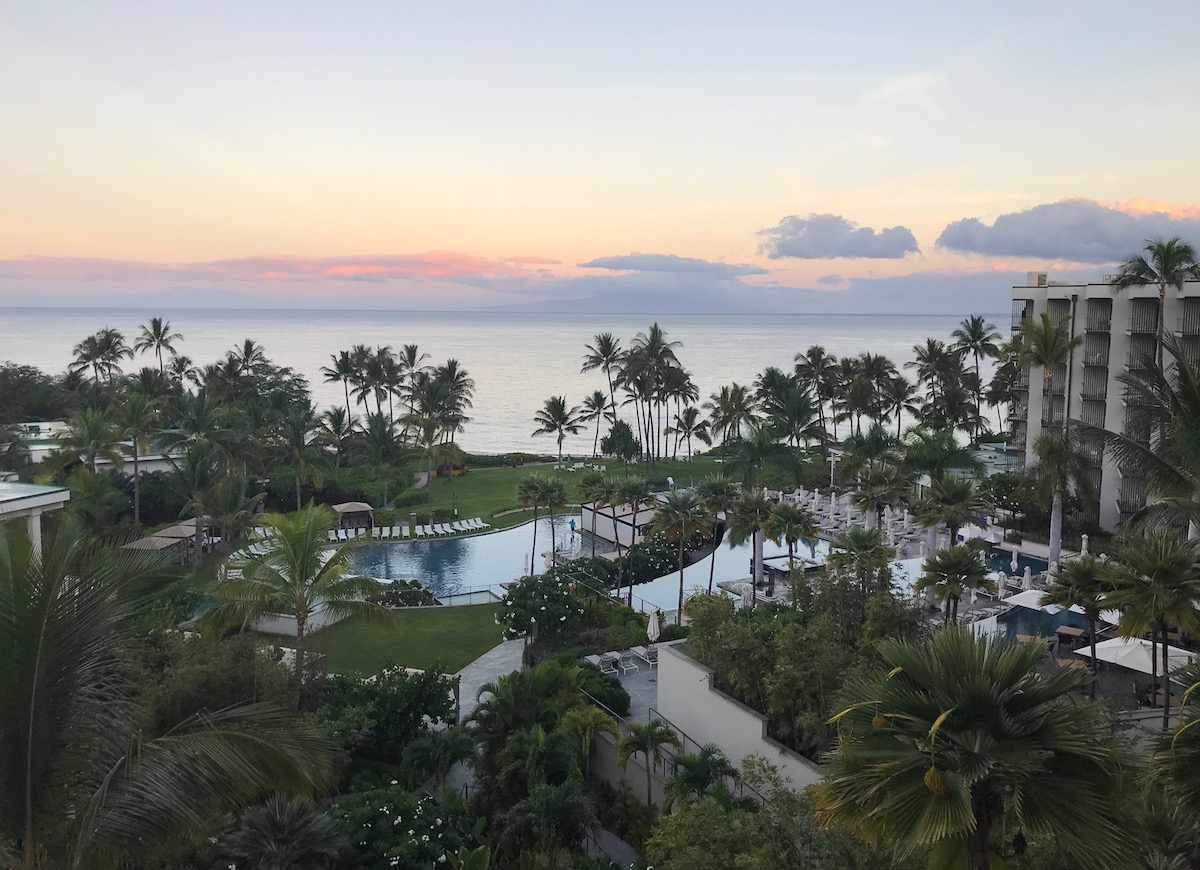 Globalist members receive waived resort fees at the Andaz Maui
Waived parking fees on award stays
For those cases where you do redeem points, Globalist members don't have to pay for on-property parking. This even applies if you're parking in New York or San Francisco, where it might otherwise cost $50+. While I don't use this benefit much, when I do, it saves me a lot of money.
Sometimes this is also the deciding factor for me when trying to choose between paying cash or redeeming points for a stay.
Two free nights annually
Every year for earning Globalist status you get a total of two free night certificates:
You get a Category 1-4 free night certificate when you earn Explorist status
You get a Category 1-7 free night certificate when you earn Globalist status
Stays at those hotels could cost up to 18,000 and 35,000 points (once peak pricing is introduced), respectively, so that's potentially a value of up to 53,000 points per year.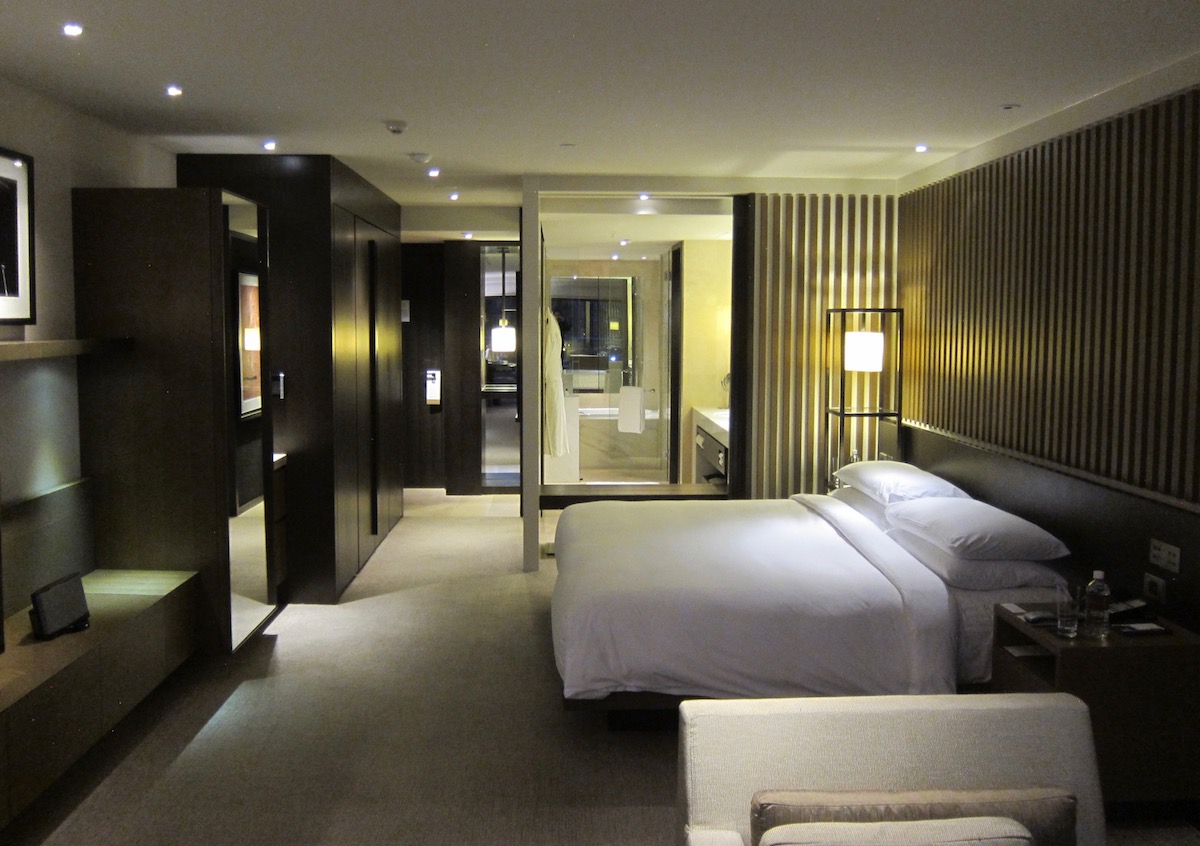 I've used my free night certificate at the Park Hyatt Sydney
Significant luxury expansion
One of Hyatt's biggest challenges has been their relatively small portfolio compared to competitors. Not only have they not organically been growing as fast as their competitors, but many of their new properties have been limited service properties.
The great news is that Hyatt has gotten innovative in adding luxury properties: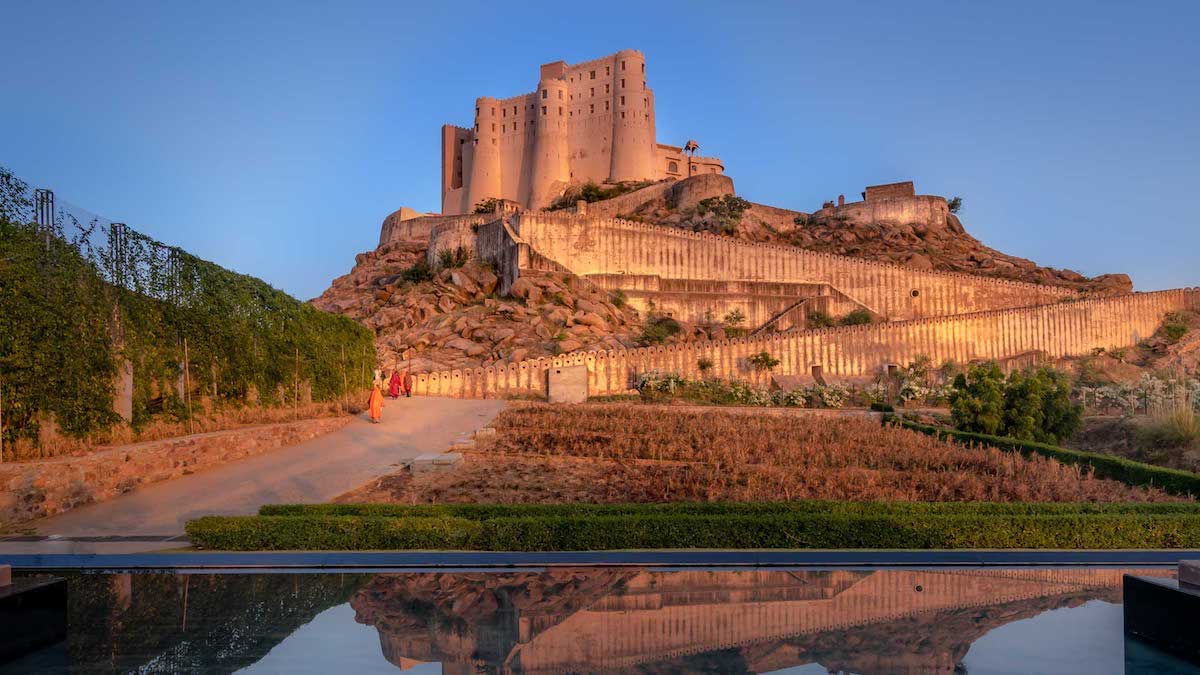 Alila Fort-Bishangarh
American Airlines partnership
While I wouldn't call this a game changer, I do appreciate the partnership that American AAdvantage & World of Hyatt launched in 2019. As an elite member with both programs, I'm earning one American mile per dollar spent with Hyatt, and one Hyatt point per dollar spent with American.
For some members there are even reciprocal status opportunities. For example, American's invitation-only Concierge Key members receive Globalist status for free. Last year many Globalist members even received Executive Platinum status with American.

I earn bonus points through the American & Hyatt partnership
The ability to transfer points from Chase
Globalist status comes with so many great perks, but one of the issues is often that you wish you had more points you could redeem so you could enjoy these perks.
The good news is that World of Hyatt is a 1:1 Chase Ultimate Rewards transfer partner, so you have several additional ways of earning points. For example, you can transfer points from:
See this post for all the best ways to earn Hyatt points.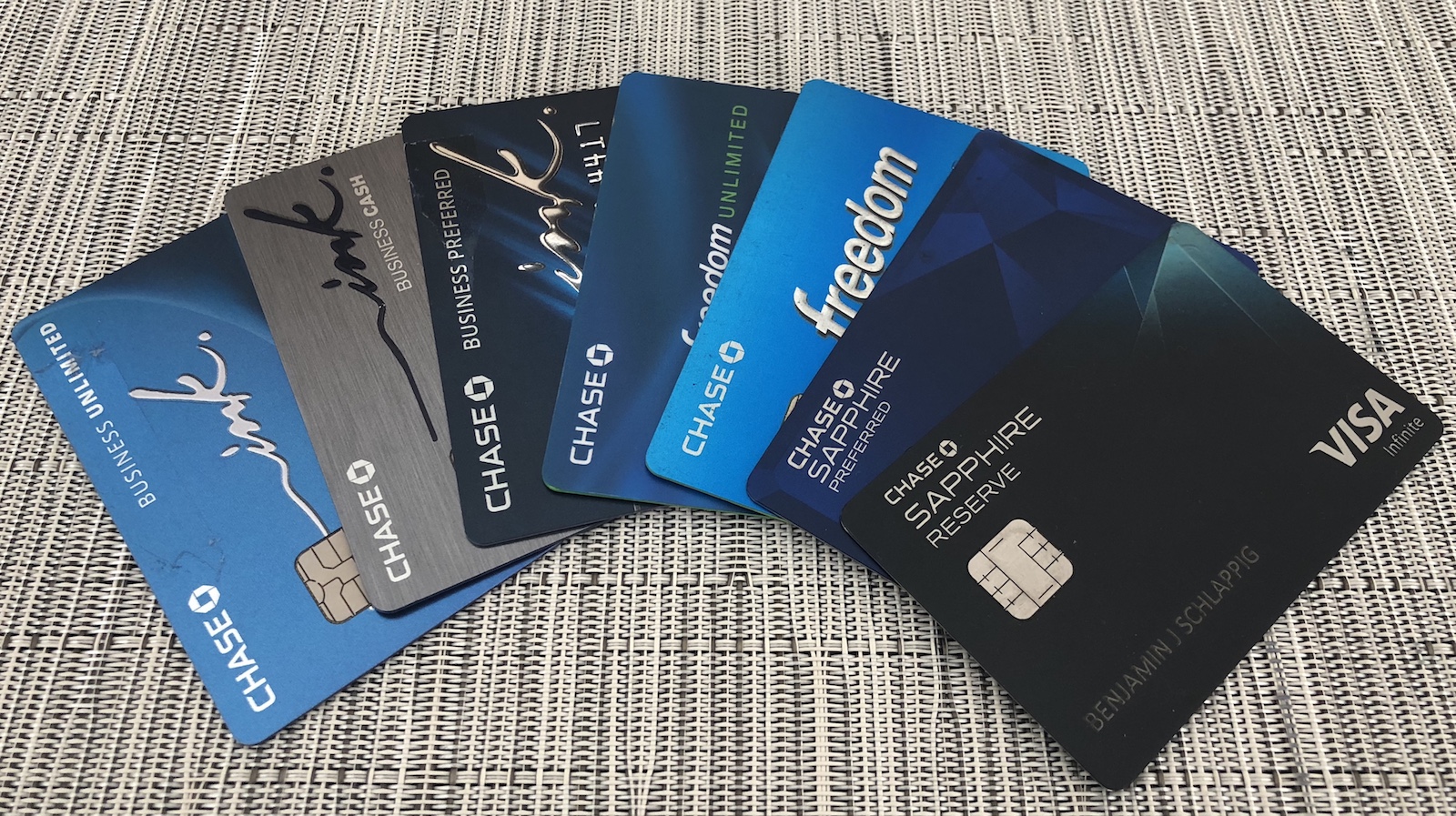 There are lots of cards that potentially earn you Hyatt points
Combine points between Hyatt accounts
While this isn't specifically a Globalist benefit, one other great thing about World of Hyatt is how easily you can combine points between accounts.
Sometimes you don't have enough points for a redemption, and in those cases you have the opportunity to transfer an unlimited number of points to another member at no cost. There are two restrictions to be aware of, though:
You can only transfer points to another member "in order to have a sufficient number of points to redeem a particular award"
You can only combine points (regardless of whether you're sending or receiving) once every 30 days
Hyatt Privé
While not specific to Globalist status, this is something that adds significant value to my Hyatt stays, and which makes me choose Hyatt over competitors. With the Hyatt Privé program you can receive extra perks when booking select Hyatt brands through an eligible travel agent.
In many cases this gets me a confirmed upgrade at booking, a $100 credit, and more.
You can receive a property credit when booking through Privé
What I don't love about World of Hyatt
The above are the biggest reasons I love Hyatt Globalist status, though let me also share a few of the things I don't love about the program:
Actual points earning rates for hotels are pretty weak; as a Globalist member you earn 6.5x points per dollar spent, which isn't that great (I value Hyatt points at ~1.5 cents each, so that's like a return of just under 10%)
Hyatt doesn't offer global promotions as continuously as Hilton, but then again, I'd say their promotions are more generous than Marriott's nowadays
While Hyatt has made huge strides when it comes to their global footprint, especially with luxury properties, they still can't compete with the sheer number of properties belonging to Hilton, IHG, and Marriott
The World of Hyatt Credit Card
The World of Hyatt Credit Card (review) is a fantastic card for many reasons, including that it offers free night certificates, status fast tracks, and more. Personally I think it's one of the best hotel credit cards.
One of the things that I love about this card, and why I think it's the best credit card for Hyatt loyalists, is that this card makes it easier to earn Globalist status. You could even earn Globalist status entirely through credit card spending, if you wanted to (though that's not what I'd recommend doing).
Personally I think the ideal strategy is to earn Globalist status through a combination of credit card spending and actual stays. After all, if you're not actually staying at Hyatts much, what's the point of earning status?
Earning Globalist status with Hyatt's credit card
It takes 60 elite nights to earn Globalist status. Even award stays count towards status, so it's awesome that redeeming points will get you closer to Globalist status.
With The World of Hyatt Credit Card you receive five elite nights towards status annually just for having the card, plus an additional two elite nights for every $5,000 you spend on the card.
This means that if you wanted to, you could spend your way all the way to Globalist status. Spending $140,000 on the card would earn you Globalist status, since you'd earn 56 elite qualifying nights through the spending, plus the five elite nights you get just for having the card.
In reality I don't recommend completely doing that, but rather some combination of credit card spending and actual stays can help you achieve Globalist status without too much effort.
For example, say you instead spend $50,000 on the card in a year. You'd earn a total of 25 elite nights towards status, which would mean you'd only have to earn another 35 elite nights, which is much more attainable.
Château de Fère, France, a Small Luxury Hotels of the World property
Hyatt Globalist summary
Nowadays I find World of Hyatt Globalist status to be the most compelling top tier hotel status out there. They've made so many positive changes to the program over the past couple of years, including the ability to earn elite nights with their credit card, earning elite credits on award stays, extending the expiration of suite upgrades, and more.
World of Hyatt Globalist status is the single most valuable top tier hotel status, and The World of Hyatt Credit Card makes that easier than ever before. At this point World of Hyatt and Marriott Bonvoy are simply in different leagues when it comes to elite recognition.
Of course, I understand for a lot of people it's just not practical to be loyal to Hyatt, given their relatively small global footprint.
What do you consider to be the most valuable top tier hotel status?