One of the most valuable perks of being a Hyatt Diamond member is that you receive four confirmed suite upgrades per year. Each can be used to confirm a suite upgrade at the time of booking for a stay of up to seven nights.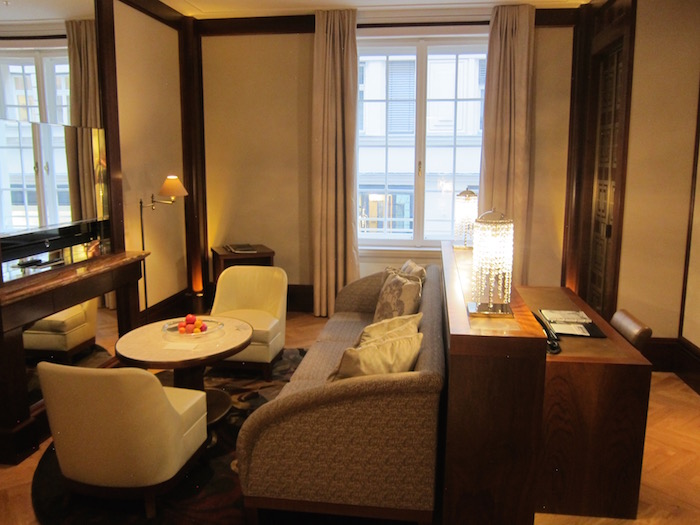 Park Suite at the Park Hyatt Vienna
That's a huge perk, since there aren't any capacity controls and it's not based on availability at the time of check-in, like some other programs' suite upgrades.
Historically Hyatt Diamond suite upgrades have been issued on March 1, and are valid through the end of February of the following year.
In other words, my account currently has one of the four Diamond suite upgrades remaining, which is valid through February 28, 2016. Then on March 1, 2016, I'll be issued another four Diamond suite upgrades valid through February 28, 2017 (since I've requalified for status).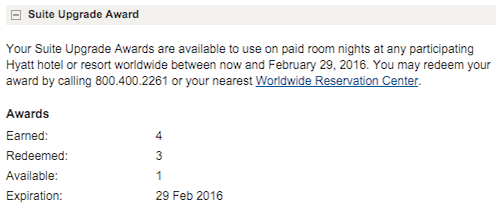 Historically Hyatt Diamond suite upgrades could be applied for a stay after the expiration date of the upgrade, assuming the upgrade could be confirmed. In other words, on February 1 you could confirm a suite for a June stay, even if the upgrade expires on February 28.
Unfortunately it looks like Hyatt will be changing suite upgrade expiration. Hyatt Diamond suite upgrades will soon only be valid for stays through the expiration date.
For this year, Hyatt is still letting you apply suite upgrades for stays after the expiration date. However, remember the Hyatt system update which happened last week? Apparently that changes how Diamond upgrades can be applied.

Park Terrace Suite at Park Hyatt Abu Dhabi
Via hailstorm on FlyerTalk, Hyatt told him the following on Twitter:
We have a new system which was preventing us from using the current awards past the expiration date. I have adjusted this reservation and new email confirmation has been sent to you.
While previously it was easy for a reservations agent to apply a suite upgrade to a stay after the expiration date, it seems that the new system changed that, and now an "exception" is required in order to do that.
Member hailstorm followed up to ask about how upgrades for stays past the expiration date will work in the future, and was told the following:
In the future, this will be true. However, because terms and conditions for diamond members could not be updated in time, for 2016 you will be able to use 2015 DSU's in 2016. Internally there is a process we have to go through to issue the award. The same rules apply, that if you cancel the future reservation after 2/29/2016, you will loose the 2015 DSU award.
So there you have it. It looks like Hyatt will indeed be making this change. Starting next year it seems like Hyatt Diamond suite upgrades can no longer be redeemed for stays after the expiration date.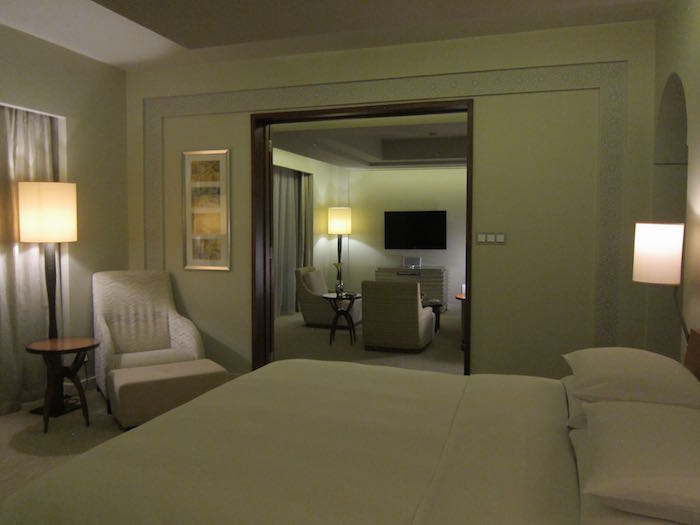 Park Suite at the Park Hyatt Dubai
Bottom line
I don't think it's unreasonable for Hyatt to change the expiration policy of Diamond suite upgrades. If they do go that direction, however, I hope they also change when they issue Diamond suite upgrades. They should begin issuing them as soon as you requalify for Diamond status (with validity through the same expiration date), rather than always issuing them on March 1.
If you can't use them past their expiration date and they're always only issued on March 1, it will be virtually impossible to plan travel in advance using Diamond suite upgrades for stays in March, April, etc.
What's most interesting here is that apparently Hyatt's new system is designed to not allow this to easily happen. Something tells me Hyatt's new system will also allow them to issue Diamond status without Diamond suite upgrades (as everyone who was matched to Diamond recently knows, all Diamonds automatically received four upgrades upon having their status upgraded). As far as I know this hasn't been by design, but rather has been due to a system limitation. My money is on that changing soon as well, whereby matched Diamonds don't get suite upgrades immediately.
What do you make of Hyatt potentially changing their Diamond suite upgrade expiration policy?