A couple of day ago Singapore Airlines revealed the details of their new Suites & business class, which will be in service before the end of the year. The cabins are impressive, with Suites featuring fully enclosed suites that look more like hotel rooms than airplane seats, and with business class featuring double beds.
With that in mind, I'm sure a lot of people would like to redeem miles for this new product, so in this post I wanted to look at the options available for doing so.
First routes to get Singapore's new A380 Suites & business class
As of now the only flight to formally get Singapore's new A380 Suites Class is between Singapore and Sydney. Specifically, SQ221/232 will be the flights that will get the new cabins as of December 18, 2017. We have reasons to believe that London will be the second destination to get the new Suites, as of March 1, 2018, though that hasn't yet been formally announced.
Singapore Airlines is taking delivery of five new A380s that will have the new cabins, and will also reconfigure their existing A380s with them, though it will be 2020 before that project is complete.
Historically Singapore has blocked new premium product redemptions
About a decade ago when Singapore Airlines first introduced Suites and their new business class, redeeming miles for the cabins was prohibitively expensive. At the time Singapore Airlines had three award levels, with the highest level being outrageously priced. At the time, if you wanted to fly their newest product you could only do so at the most expensive of the three award levels. We're talking something like a million miles for a roundtrip Suites ticket.
That policy finally changed in 2012. So while I wasn't convinced they were going to take this approach again, the precedent is certainly that they block redemptions when they introduce new cabins, and I figured it was a real possibility here.
Redeeming miles for Singapore's new A380 business class
For the most part there's very good news when it comes to redeeming miles for Singapore's new premium cabins. Singapore Airlines isn't blocking saver level award redemptions for their new business class cabins. I see a good amount of saver level business class award availability on SQ221/232 between Singapore and Sydney.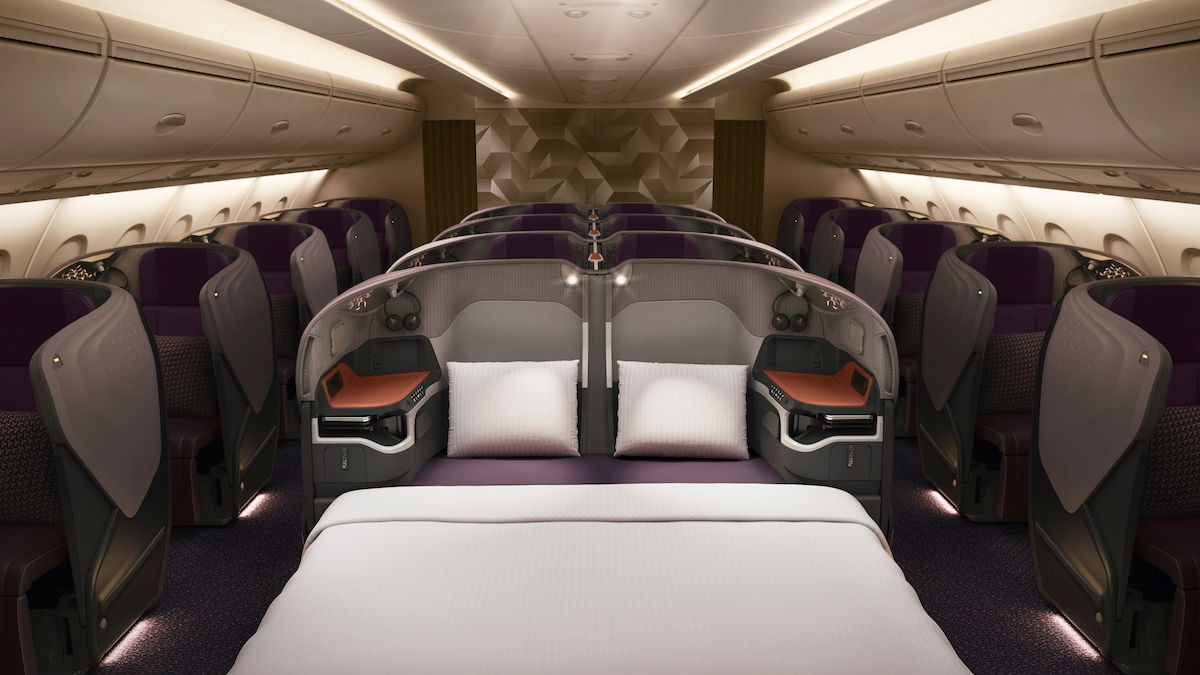 A saver level one-way ticket will cost you just 58,000 KrisFlyer miles.

If you potentially want to get an even better value, you can redeem 105,000 KrisFlyer miles to fly all the way between London and Sydney. So paying an extra 47,000 KrisFlyer miles for the flight between London and Singapore is a great deal incrementally. However, keep in mind that formally Singapore hasn't yet confirmed that SQ305 will get the new cabins, though I think it's a pretty safe bet that it's happening.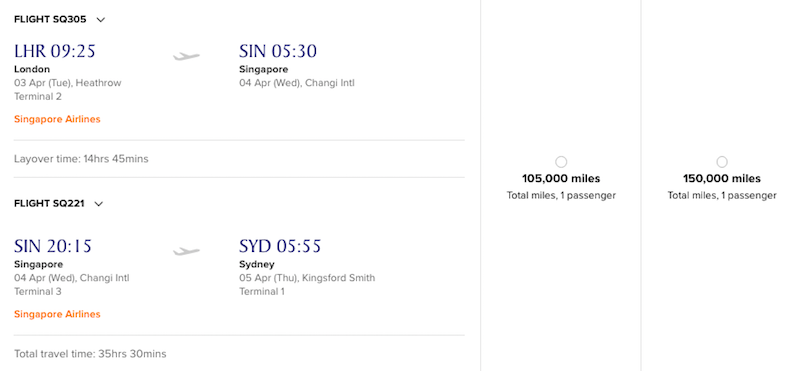 Lastly, Singapore lets you book a stopover on a one-way award ticket for $100. So if you book by phone you could redeem 105,000 KrisFlyer miles for business class from London to Sydney, and could stop in Singapore for as long as you wanted.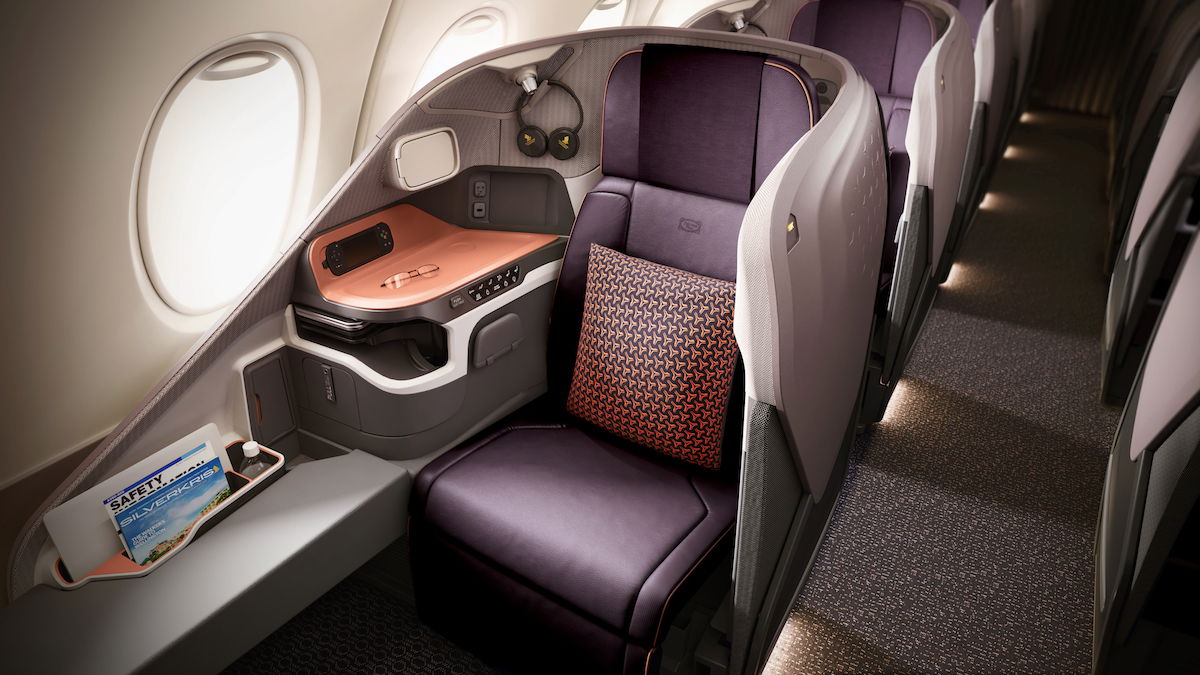 Redeeming miles for Singapore's new A380 Suites
Redeeming for Singapore's new Suites is a bit more challenging, which doesn't really come as a surprise, given that this cabin will be in very high demand, and there are only six seats per plane (which is half as many as they currently have).
The bad news is that as of now Singapore Airlines doesn't seem to be making saver level award seats available for the new Suites. For almost all dates I've checked, there's not even the opportunity to waitlist a saver award, but that may change over time.
The good news is that Suites availability is pretty wide open at the standard award level, and that's actually not that outrageously priced, when you consider what a good product this is.
For example, a one-way standard Suites ticket from Singapore to Sydney will cost you 150,000 KrisFlyer miles.

Using the same London example as above, you could fly from London to Singapore to Sydney for 260,000 KrisFlyer miles. If you're splurging already, it could certainly be worthwhile to spend an extra 110,000 KrisFlyer miles to add the long flight between London and Singapore. That flight is actually long enough to enjoy the full experience.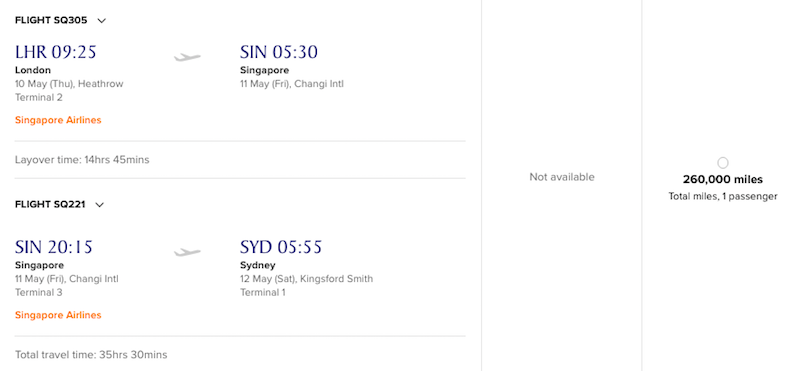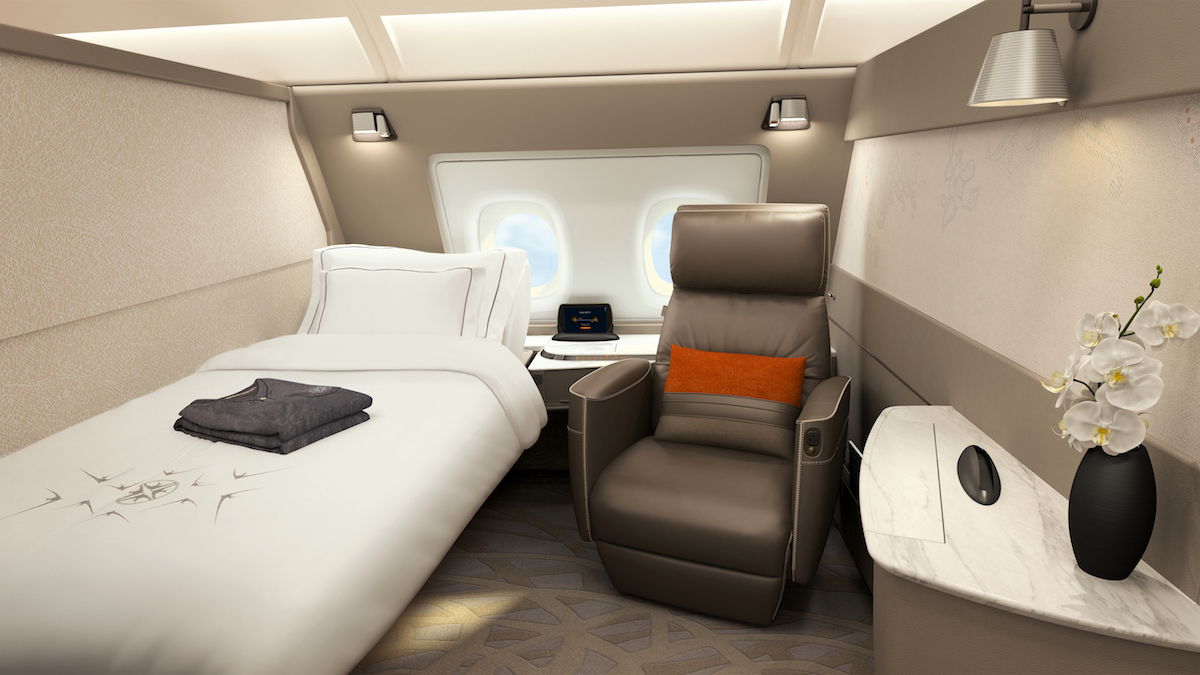 Earning KrisFlyer miles
Singapore KrisFlyer is transfer partners with all four major transferable points currencies, including Amex Membership Rewards, Chase Ultimate Rewards, Citi ThankYou, and Starwood Preferred Guest.
That means there are potentially lots of great ways to earn points that can be transferred to Singapore, using credit cards like:
Transfer points to Singapore Airlines KrisFlyer with the following cards:
Bottom line
The way I see it, the current award availability situation with Singapore Airlines is the best case scenario. You can redeem miles at the saver level for Singapore's new business class, and Suites availability is wide open at the standard level, which isn't that unreasonably priced. They could have certainly taken a more restrictive approach.
Given that KrisFlyer is transfer partners with all four major transferable points currencies, hopefully lots of you have the chance to try Singapore's new cabins.