I recently wrote about how I'm thinking of going for elite status with Air France-KLM Flying Blue. I'm not sure my logic is 100% sound, as the incremental perks to me would be fairly limited. Really what I'm trying to get access to is Air France first class awards, which are reserved for Flying Blue Gold members and above.
While I used to constantly go on mileage runs back in the day, it's not something I really do anymore. Yet somehow I'm oddly finding myself intrigued at the concept of mileage running and going for elite status with Flying Blue? Let me explain…
How to earn Flying Blue elite status
First for some background, let me share a reminder of how you earn Flying Blue elite status. No, earning status isn't based on how much you spend, but rather it's based on how many "XPs" you earn (that stands for "experience points"). The system of qualifying for status works a bit differently than with other programs:
100 XPs gets you Flying Blue Silver status
You then need 180 additional XPs to earn Flying Blue Gold status
You then need 300 additional XPs to earn Flying Blue Platinum status
However, there's a bit more nuance to this, which also makes it easier to earn status. For example, you don't need 580 XPs in a year to earn Platinum status:
Once you earn 100 XPs in a year, you'll earn Silver status
Your status will then be reset, and you'll need to earn 180 XPs over the next 12 months to earn Gold status
Your status will then be reset, and you'll need to earn 300 XPs over the next 12 months to earn Platinum status
Maintaining status on an ongoing basis simply requires 100 XPs for Silver, 180 XPs for Gold, and 300 XPs for Platinum
Flying Blue also offers true rollover status, so any XPs earned beyond what's needed for status rolls over to the following year.
As far as earning XPs goes, below is the chart showing how many XPs you earn per segment.

From the perspective of a member in the United States, there's a big incentive to travel internationally rather than domestically. For example, even though an Atlanta to Honolulu flight is much further than an Atlanta to Nassau flight, the latter would be more rewarding for XPs.
Plotting Flying Blue mileage runs is kind of fun
I love any loyalty program that has an element of gamification to earning elite status, because it makes it fun for us nerds to plan travel. So I can't help but play around with all kinds of different pathways for earning Flying Blue elite status.
If I were to go for Flying Blue elite status, I'd want to make it fun for OMAAT readers — it wouldn't just be about qualifying for elite status as inexpensively as possible, but it would be about racking up XPs while reviewing as many new and interesting products as possible, without breaking the bank.
In terms of racking up lots of XPs at a low cost, you can't beat paid business class fares within Europe that allow connections in both Amsterdam and Paris. For example, you could fly roundtrip business class from Krakow to Düsseldorf for just over $500, and would earn 90 XPs — wow! If you were an existing Platinum member, you'd more than requalify for status with four of these roundtrips.

I've been wanting to review Aeromexico's Boeing 737 MAX 8 and Boeing 787-9, and there are pretty decent one-way business class fares from New York to Sao Paulo, of under $1,100 one-way. That one-way would rack up 54 XPs.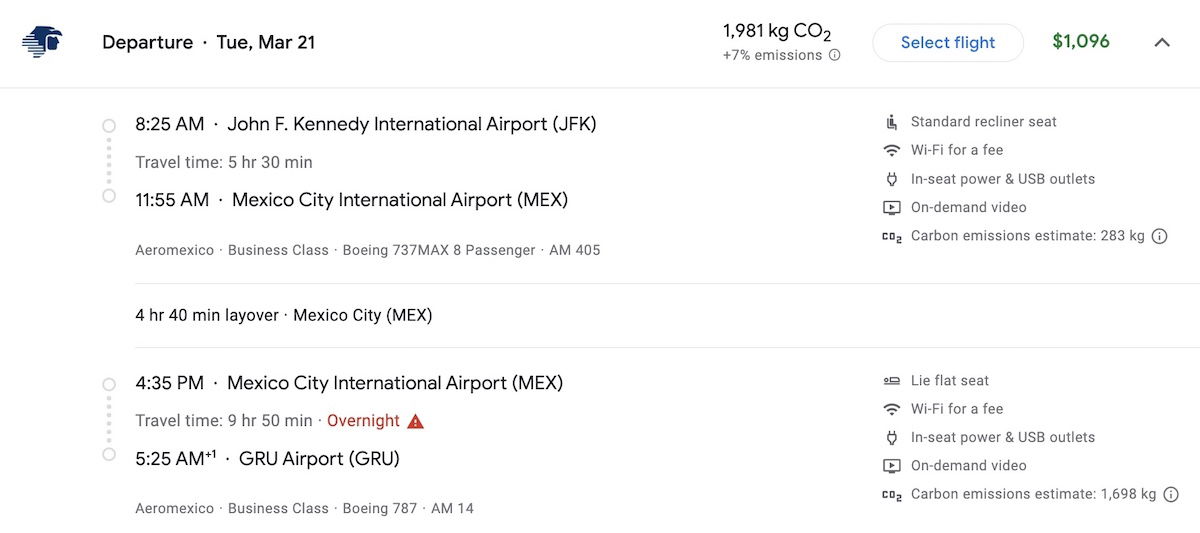 I've been wanting to review Aircalin, the airline of New Caledonia, and the airline has decent business class fares from Japan to Australia and New Zealand. A one-way ticket from Tokyo to Brisbane via Noumea would rack up 40 XPs.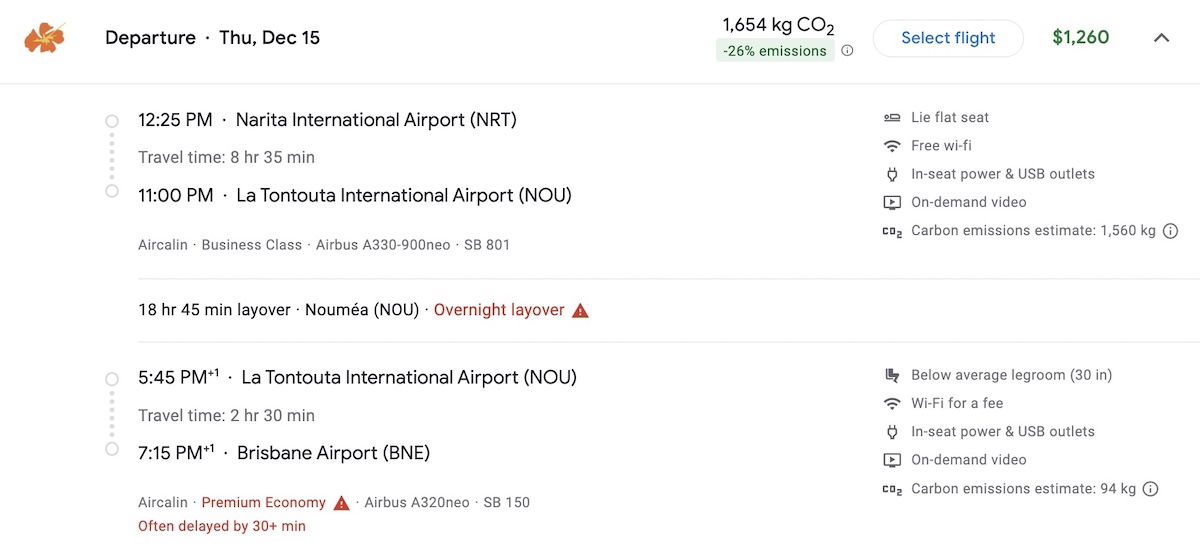 Back in the day I would have probably just moved to Krakow and would have flown around Europe for a couple of months to earn Flying Blue Platinum Ultimate status (which is Flying Blue's uber-top-tier status, requiring 1,800 XPs in two years, just on Air France and KLM metal). Something tells me that would get me a status downgrade with my family, though, and that's probably not a great tradeoff. 😉
Bottom line
I'm seriously thinking of going for Flying Blue elite status, and have to say that I quite like the XP system for earning status. I love the fun gamification of it, and it incentivizes planning routings strategically. It's a little more exciting than American's Loyalty Points system, for example, which almost oversimplifies earning status.
I'm not at a point in my life where I'm going to do pure mileage runs purely to earn status, but it could be fun to see how many new airline reviews I could crank out while qualifying for Flying Blue elite status with reasonably priced premium tickets.
What do you think — should I go for Flying Blue elite status? Any other particularly good mileage run opportunities I'm missing?