Middle Eastern carriers are known for their extravagant first class products. Well, at least that's true on Emirates, Etihad, and Qatar, which arguably feature among the world's best first class products. From onboard showers to onboard bars, they have it all.
Saudia is another major carrier in the region, though they aren't known for having an especially good first class product. On their 777s (which are the backbone of their longhaul fleet), their first class product is in a 2-2-2 configuration.
I don't like having a seatmate in business class, let alone in international first class. Add in the fact that Saudia is a dry airline, and they don't exactly seem like the most fun airline to fly.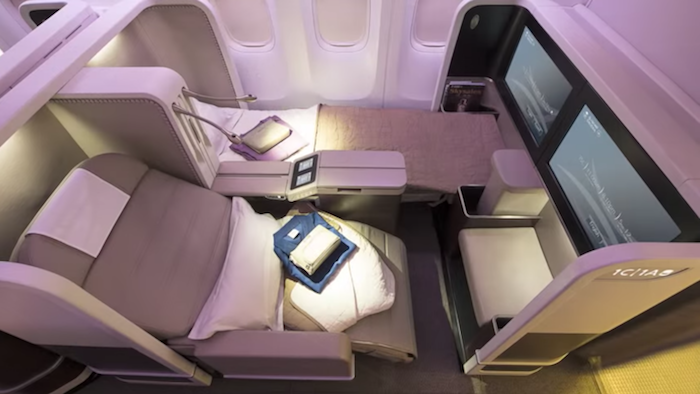 Saudia's current first class product
One of the good things about Saudia's not-so-great first class product is that award availability is excellent. You'll typically find at least seven first class award seats per flight, which I guess shouldn't come as a surprise, given that the product is only marginally better than business class.

The thing to keep in mind is that when redeeming Delta SkyMiles you can only redeem for business class, though if you're redeeming Korean Air SkyPass miles, you can redeem for Saudia first class. A roundtrip between the US and Middle East costs just 160,000 SkyPass miles, while a roundtrip between Europe and the Middle East costs 80,000 SkyPass miles.
It looks like redeeming miles on Saudia will soon become a bit more tempting, as Saudia has unveiled a new first class product that they'll be installing on 777 aircraft.
Here are some pictures of the new first class product, which seems to feature fully enclosed suites: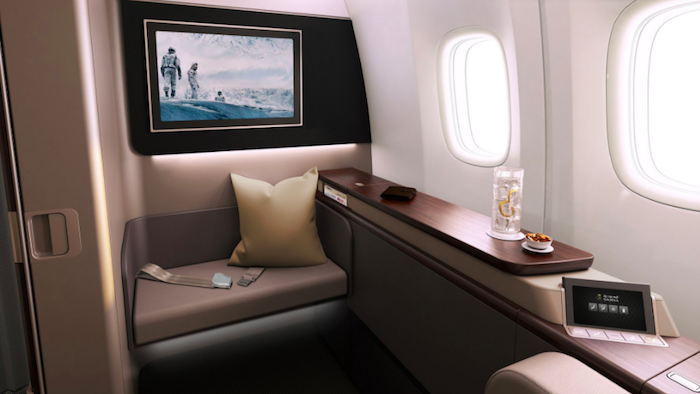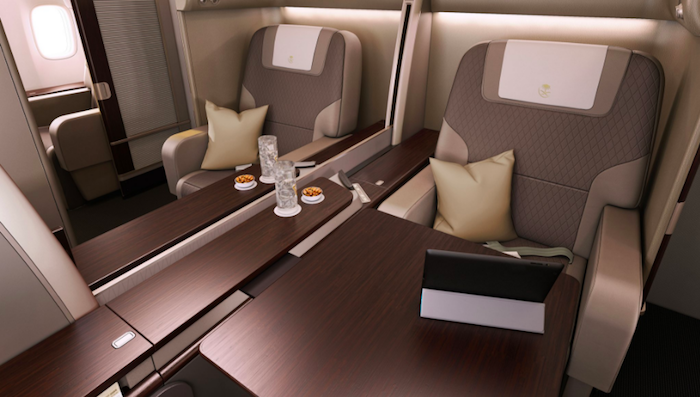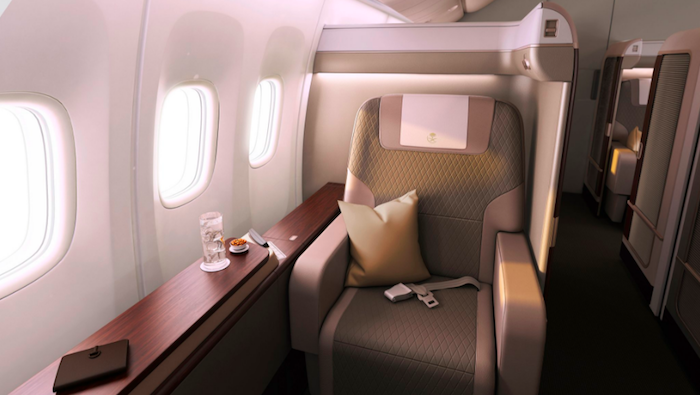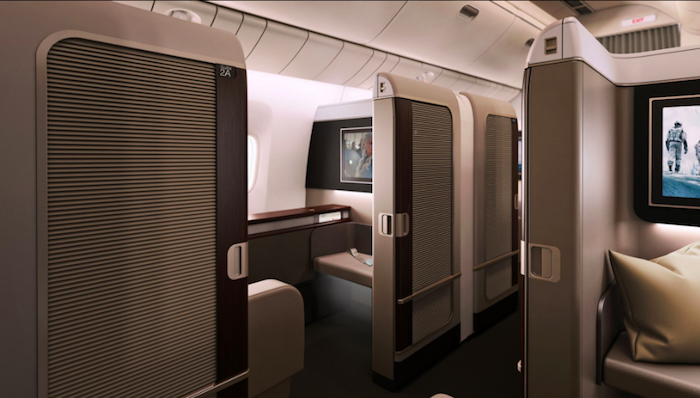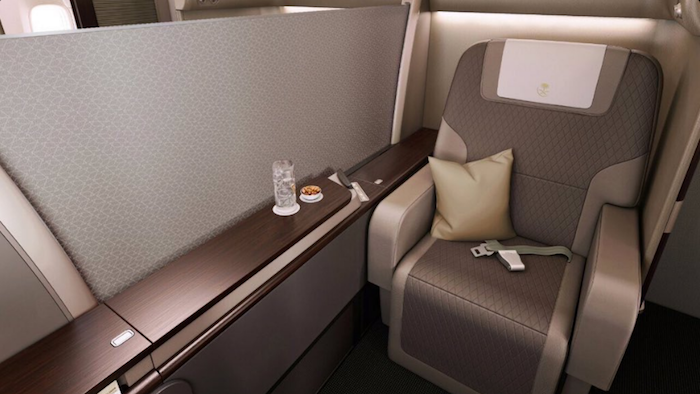 This is all per @SultanALFuraih1 on Twitter. Since he's writing everything in Arabic, I can't exactly figure out much about the timeline for the installation, which planes will feature it, etc. I also can't find anything else on the internet about it yet. So if anyone can translate and/or has more information, I'd love to hear it.
Either way, I've really been wanting to try Saudia first class (out of curiosity, not because I expect it'll be a great product), so now I want to figure out the details of this so I can try their new first class product shortly after it's introduced.
Would a new first class hard product be enough to get you to fly Saudia?
(Tip of the hat to View from the Wing)