Even though Emirates is generally very well regarded for their premium cabin products, their business class product on the 777 is actually pretty underwhelming.
On the 777s, Emirates still has angled business class seats, in a 2-3-2 configuration. Given that the seats are both angled and don't all feature direct aisle access, that's a pretty disappointing product for one of the world's leading airlines (though it also shows you the power of marketing in creating positive impressions, given that virtually all US airlines have better hard products, yet almost anyone would assume Emirates business class is superior).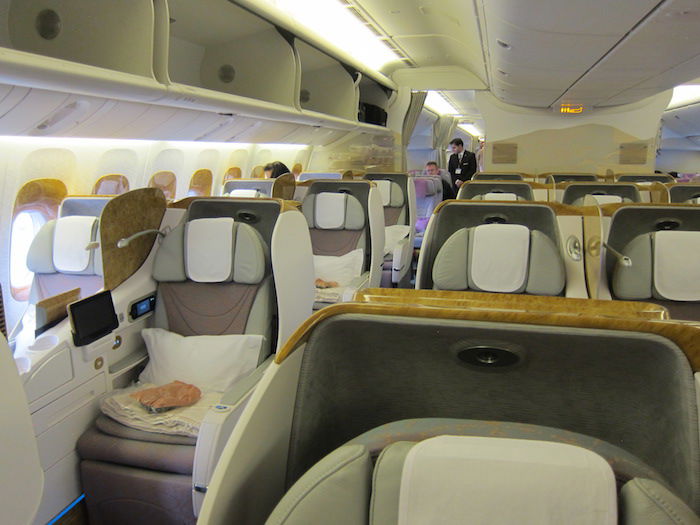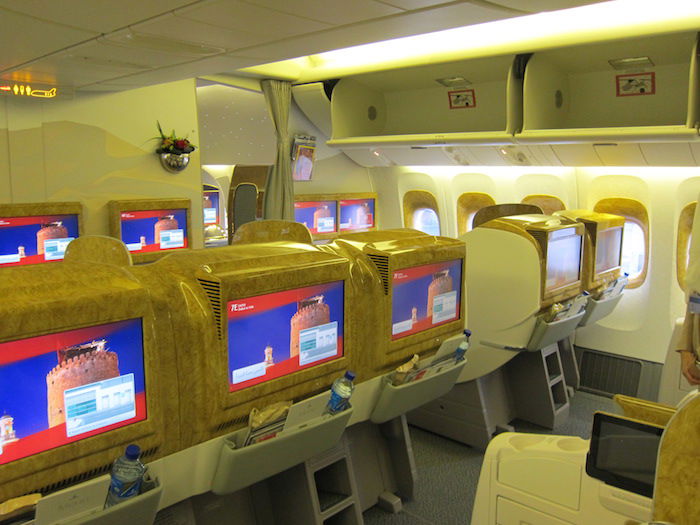 Emirates' A380s have a more competitive business class product, which is in a staggered configuration with direct aisle access from every seat.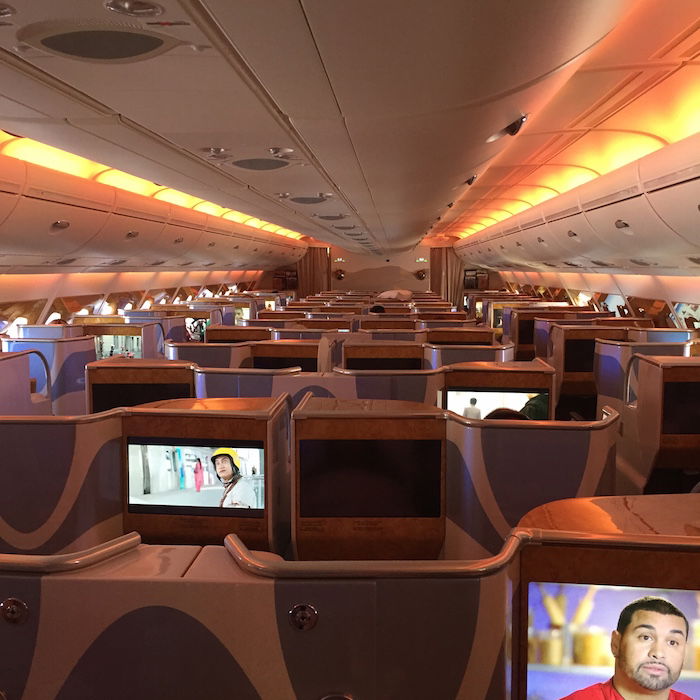 Well, it looks like we'll finally be getting an update to Emirates' 777 business class seat… but don't get too excited.
Per a press release, Emirates will reveal their new 777 business class seat at ITB Berlin (one of the world's leading travel trade shows), which takes place March 9-13, 2016. The new business class product should be installed starting in November 2016, when Emirates takes delivery of their 170th Boeing 777 aircraft.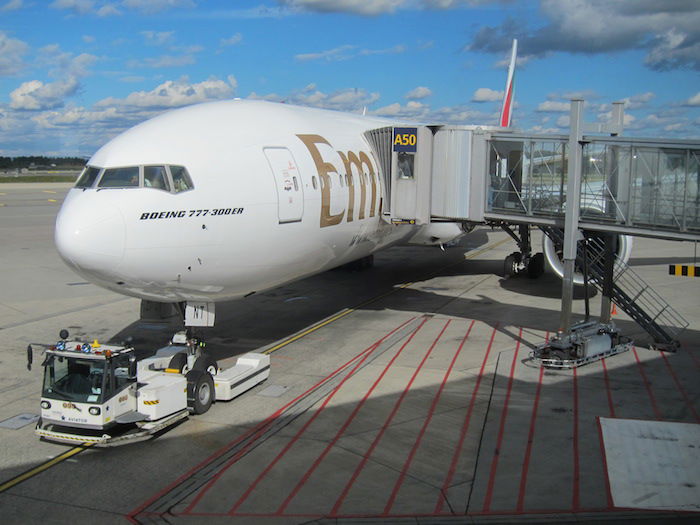 Emirates is in many ways an innovator in the airline industry, so what great product can we expect from them? Well, unfortunately it seems we shouldn't expect much at all:
Emirates will retain its current seat layout of 2-3-2 across its Boeing 777 Business Class cabins, as well the total number of Business Class seats per aircraft at 42. All newly delivered Boeing 777s after the arrival of the first aircraft in November will have these new seats on-board. The seats are manufactured by the United States based B/E Aerospace at their facilities in Ireland and North Carolina in the US.
Based on the fact that they're keeping the same exact configuration and number of seats, it sounds like they may be doing more of a refresh of the seats, rather than actually installing new ones.
Emirates is using B/E Aerospace, which produces some great business class seats, like Qatar Airways' A350 business class…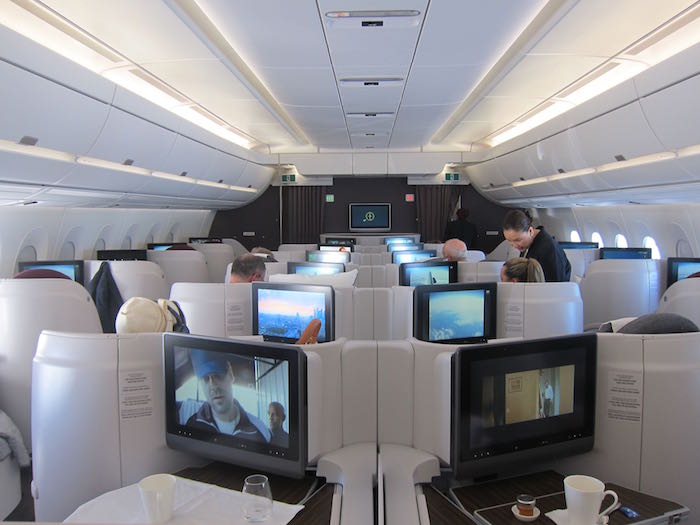 And Oman Air's 787 business class…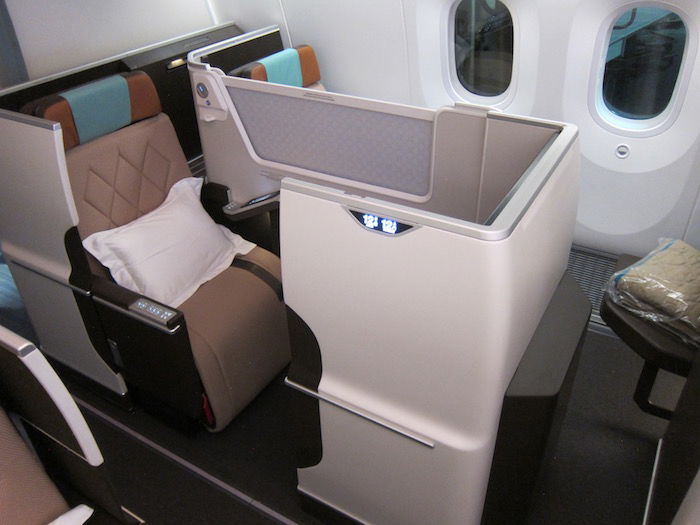 And American's A321 business class…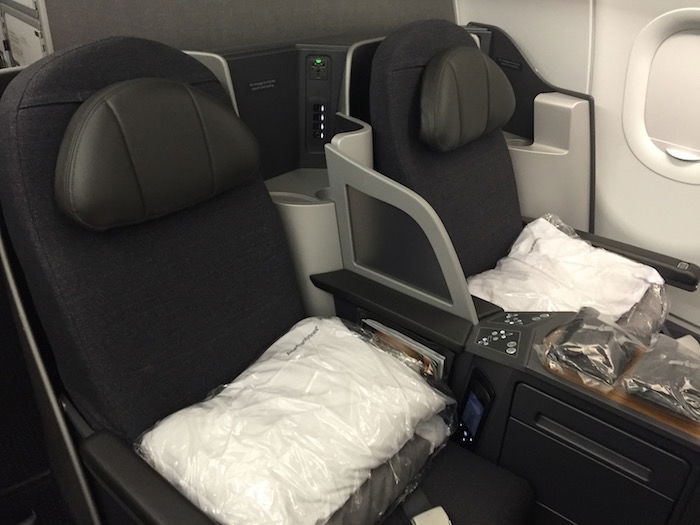 But instead it sounds like Emirates may be going with something very similar to what they have now. In theory the 2-3-2 configuration could be maintained while installing the Apex Suite (shown above for Oman Air). Still, if Emirates is still going to have 42 business class seats, the size of the business class cabin will increase significantly, which I doubt Emirates is willing to do (since it would come at the expense of economy seats).
And frankly I think Emirates is a bit delusional in how they view their current 777 business class product:
"Our current Boeing 777 Business Class seats are already an industry-leading premium product, and what this new seat does is to take that design and comfort to the next level. We gave the seat a fresh and modern look, retained all the existing features that our customers love and added a few more, while improving the seating and sleeping comfort," said Sir Tim Clark, President, Emirates Airline.
If they think their current 777 business class product is "industry-leading," then I don't have much faith in the updated product.
Here's how the new seat is described:
The design and shape of Emirates' new Business Class seat was inspired by the interior of a modern sports car, captured in the diamond stitch pattern of a light grey full leather cover, ergonomically designed headrest, and its sleek overall look and feel. Designed with enhanced customer comfort in mind, the new seat has a pitch of 72 inches and can be electrically moved into a fully flat sleeping position at 180 degrees.

Retaining many of the most popular features of the current Business Class seat on Emirates' Boeing 777s, the updated seat layout and additional amenities feature a conveniently located mini-bar, one of the industry's largest personal TV screens at 23 inches, and the latest touchscreen controller for the seat and award-winning ice inflight entertainment system.
At least it sounds like the new seat will be fully flat, and it does have more pitch than the current seat. On one hand that leads me to believe that they may be going with the Apex Suite, since that's roughly the pitch it has, and on a 777 such a product would be in a 2-3-2 configuration.
At the same time, the fact that Emirates focuses almost exclusively on the finishes when discussing the product doesn't make me especially optimistic.
Bottom line
I'm excited to see Emirates' new business class product. Whatever it is, it's long overdue for the 777, which has a sub-par product for a leading airline.
Emirates is sending really mixed signals in terms of what we should expect — on one hand they're focusing mostly on the minor details, while on the other hand they're indicating that the pitch is increasing to 72″ and the seat will be fully flat, so perhaps it will in fact be the Apex Suite? That would be fantastic news, if so.
What are you expecting from Emirates' new 777 business class product?