Emirates Airline has just revealed its results for the 2022-2023 financial year. The news is great across the board, as the airline has reported its highest ever revenue, and biggest ever profit (some of which will be going to employees).
It's a reflection of how quickly international travel has recovered. Just two years ago, Emirates reported its biggest ever loss, of $5.5 billion, and many wondered if international travel would ever be the same. Now we're seeing demand roaring back like never before.
The details of Emirates' financial results
Emirates Group has reported a $3.0 billion profit, while Emirates Airline reported a $2.9 billion profit (compared to a $1.1 billion loss the previous year), representing a 9.9% profit margin. Emirates Group also includes ground handling company dnata, though I'll be focusing specifically on the carrier's results.
To look at some of the key figures of Emirates' performance compared to the previous year:
Revenue increased by 81%, to $29.3 billion
Passenger and cargo capacity increased by 32%, to 48.2 billion ATKMs
The airline carried 43.6 million passengers, up 123%
The load factor was 79.5%, compared to a load factor of 58.6% the previous year
Passenger yield was up 7%, to 10.2 cents per revenue passenger kilometer, due to a change in cabin and route mix, fares and currency
Operating costs increased by 74% (to $4.0 billion), with the carrier's fuel bill increasing by 142% (to $9.2 billion)
Emirates' fleet added two new 777 freighter aircraft; otherwise Emirates only phased out four older aircraft, so the airline currently has 260 planes that are an average of just over nine years old
Emirates Group's total workforce was increased by 21%, to 102,379 employees
With Emirates' return to profitability, the airline is ending the financial year with its highest ever cash balance of $11.6 billion. Furthermore, Emirates Group has declared a dividend of $1.2 billion to its owner, Investment Corporation of Dubai. Furthermore, the airline has repaid $817 million in debt raised during the pandemic.
While all of the above is good news, there is one interesting negative as well. Emirates estimates that currency fluctuation in some of the carrier's key markets negatively impacted the carrier's profitability by $1.2 billion. This includes fluctuations with the Euro, Pound Sterling, and Pakistani Rupee. Admittedly you're always going to have some currency fluctuation somewhere, so if it wasn't these currencies, it would've been another currency.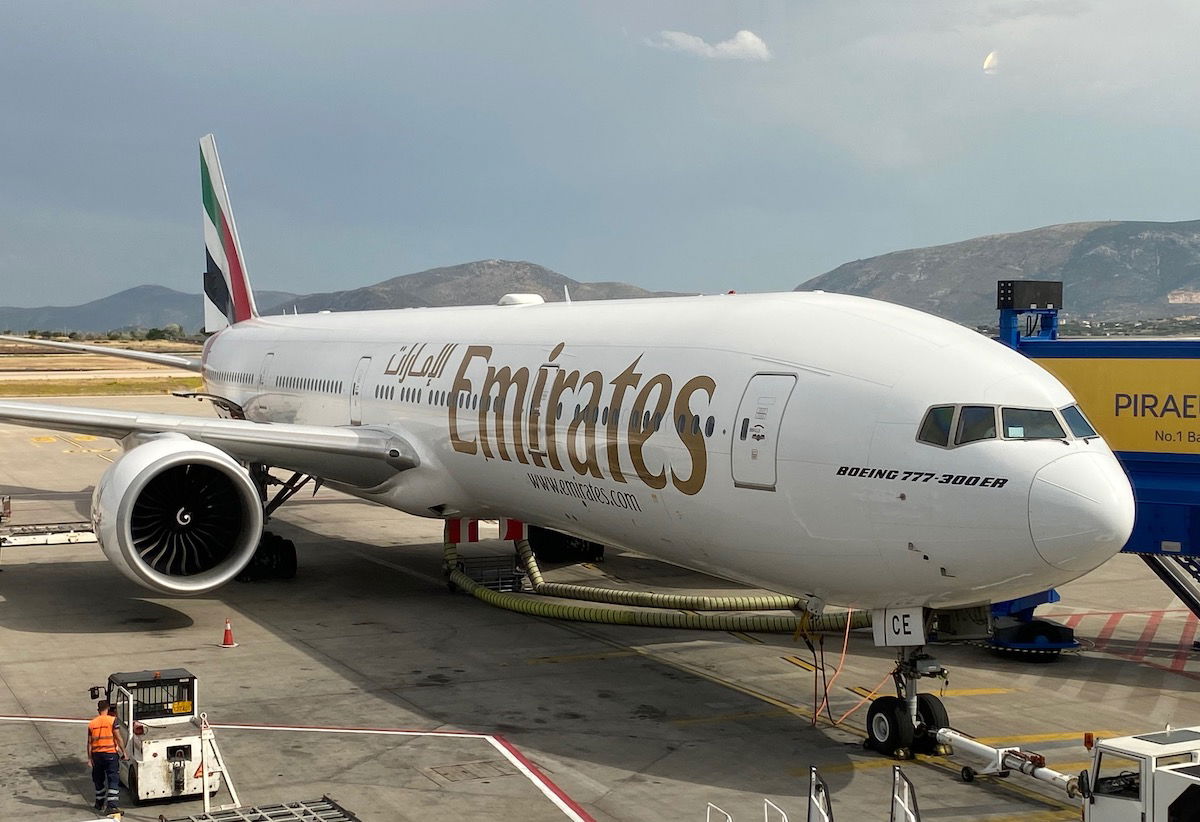 Are Gulf carrier financial results even real?
When I write about the financial performance of the Gulf carriers, there are always questions about whether this is all just imaginary math, given that the Gulf carriers are state owned. After all, going back several years, US airlines spent millions of dollars campaigning to convince us that these are all heavily subsidized airlines that light money on fire (they've since changed their tune).
Yes, these results are accurate, and they're independently audited per international financial reporting standards. However, there's no denying that the math on some things works differently for an airline like Emirates than many other airlines:
Emirates has had easier access to attractive financing on account of being government owned, which has allowed the airline to become what it is
Emirates largely has lower operating costs than other airlines, given that the airline essentially has the same owner as the airport, ground handlers, catering company, etc.
I do think Emirates is "legitimately" profitable. The problem with the A380 for most airlines is that they haven't been able to scale their operations in a way that works. Emirates has been able to scale its route network unlike any other airline. The A380 was quite literally created for Emirates' business model, it's just a shame that other airlines couldn't make it work in the same way. One has to wonder what Emirates will look like starting in the mid-2030s, when the A380 is no longer in service.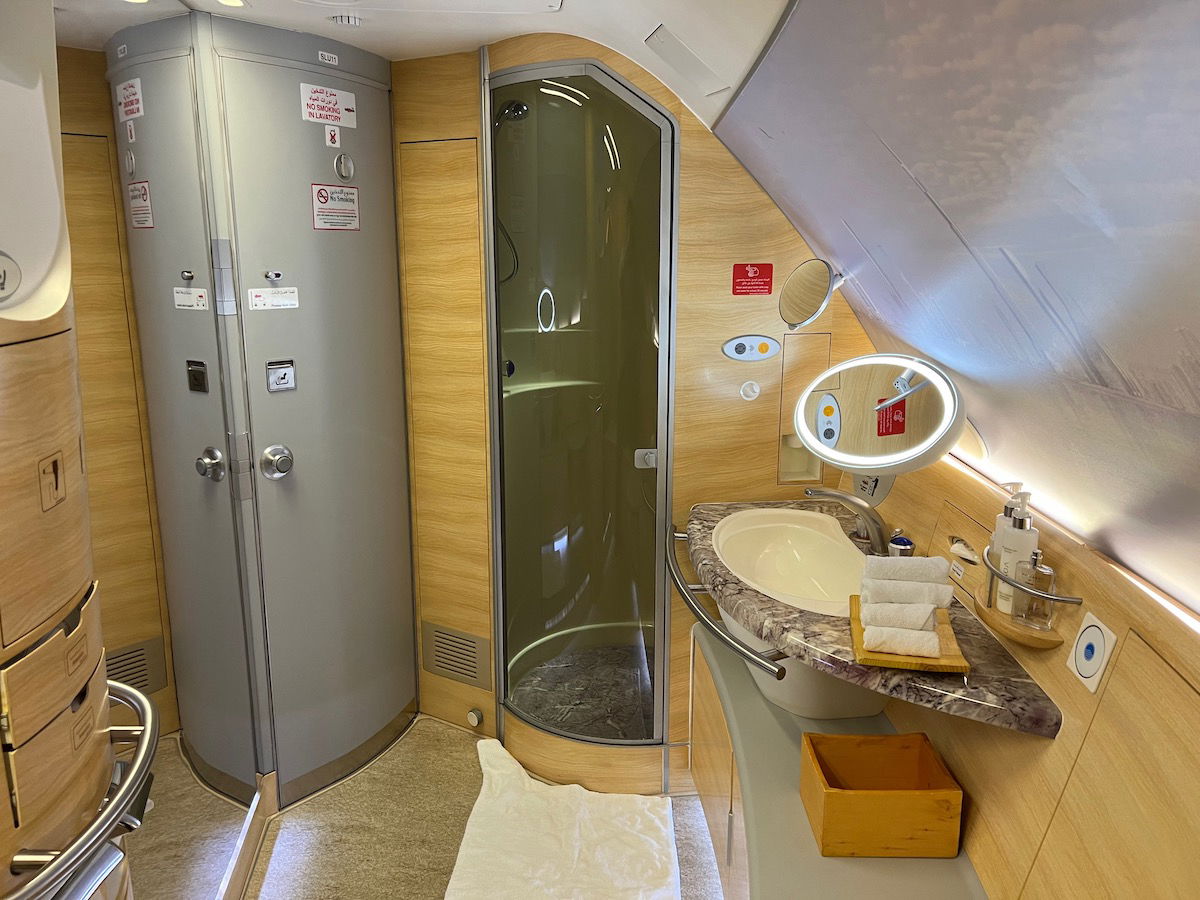 Bottom line
Emirates has reported a record $2.9 billion profit for the past financial year, after losing billions of dollars during the pandemic (like virtually all other major global airlines). It's great to see Emirates continuing to succeed with its business model. The airline has scaled operations with the A380 in a way that no other airline has, and that's a key part to the carrier's success.
What do you make of Emirates' 2022-2023 financial results?