Earlier today I wrote about my seven favorite airlines I flew for the first time in 2016. I've really loved trying new airlines, so in 2017 am hoping to review even more new and interesting airlines than I have this year.
I'm also making a point of trying to visit as many new countries as possible, and in 2017 am hoping to make it to my 100th country (I'll have a separate post with my progress towards that).
With that in mind, I've planned my first major trip of 2017, which I'm really excited about! I think some of you will be interested in the airlines as well.
EgyptAir 777 business class
First I'll be flying from North America to Cairo in EgyptAir business class. I have pretty low expectations of EgyptAir — they're a dry airline, I've heard service is hit or miss, and apparently their pilots give China Eastern a run for their money on the smoking front. EgyptAir has a ton of very reasonable business class fares between North America and Europe, so let's see how good of an option they really are.
From Cairo I'll be picking up a cheap Royal Jordanian business class fare to Asia. The best part is that even though it's a one-way ticket, I'll have a stopover in Amman, so can visit for a few days. I've never been to Jordan, so am looking forward to visiting.
This will also be my first time flying Royal Jordanian since the flight that made me scared of flying. I said I wouldn't fly Royal Jordanian again, but I think I've conquered my fear enough, and it's time to give them another try.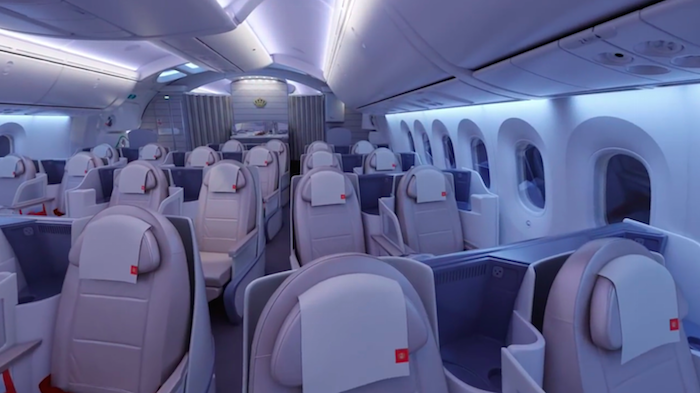 From Asia I'll be picking up a cheap business class fare to Dubai via Bandar Seri Begawan. Best of all the fare allows a stopover in Brunei. While I've been wanting to review the airline, I'm especially excited that this fare allows a stopover in a city I might not otherwise ever visit.
Royal Brunei's flight from Bandar Seri Begawan to Dubai to London is an interesting one, so being able to do the first part of that in business class on a cheap ticket is exciting.
Getting back to the U.S.
I'm still trying to figure out how to get from Dubai back to the U.S., and am trying to decide between a few options, including business class on Middle East Airlines, Ethiopian, Emirates, Etihad, and Kuwait. I'll have a separate post about that altogether.
Has anyone flown longhaul on EgyptAir, Royal Jordanian, or Royal Brunei? What should I expect?