Update: Read my full Air Canada Premium Rouge 767 Tampa To Toronto review.
Hello from Cairo! I'm in the middle of my first big trip of 2017, and on Monday night flew from Tampa to Toronto on Air Canada. While I'll have a full trip report eventually, I wanted to share my initial thoughts, as usual.
While I've reviewed Air Canada extensively, what made this flight unique is that it was operated by a Rouge 767. For those of you not familiar, Rouge is Air Canada's low cost carrier, which operates both short and long international flights.
While the Rouge 767s largely fly to Europe, at the moment they're flying them twice a day between Toronto and Tampa. I suspect this is because in winter there's limited transatlantic demand, so they're better off operating these to leisure markets like Tampa, where the flights seem to be full.
Air Canada operates out of the "E" concourse in Tampa, and premium passengers don't have lounge access — the only lounge in the terminal is the Delta SkyClub.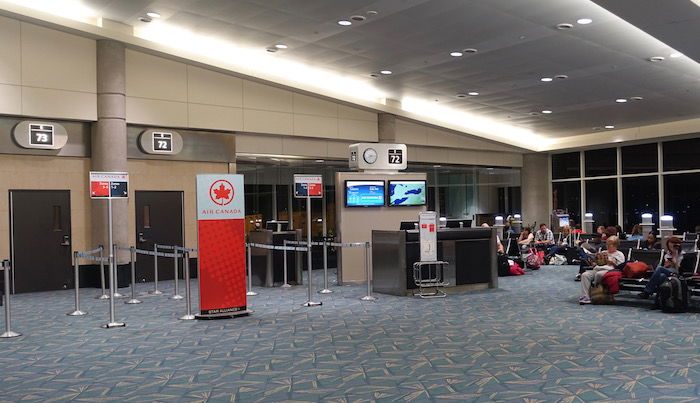 Rouge doesn't have business class, but rather has "Premium Rouge," which is similar to premium economy on an international flight.
The Rouge 767s have a total of 24 seats, spread across four rows in a 2-2-2 configuration.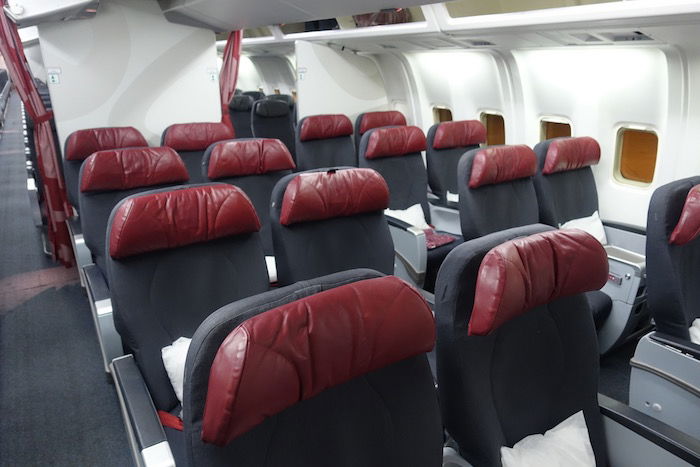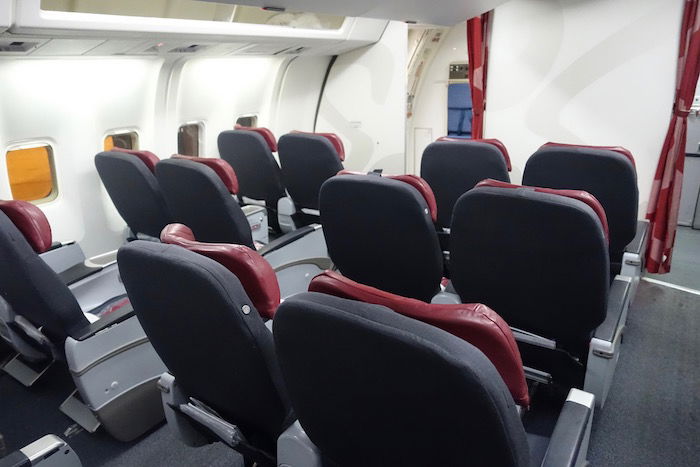 The seats are quite narrow, as you'd expect in a six abreast 767 premium cabin. Legroom was decent, similar to what you'd get in domestic first class.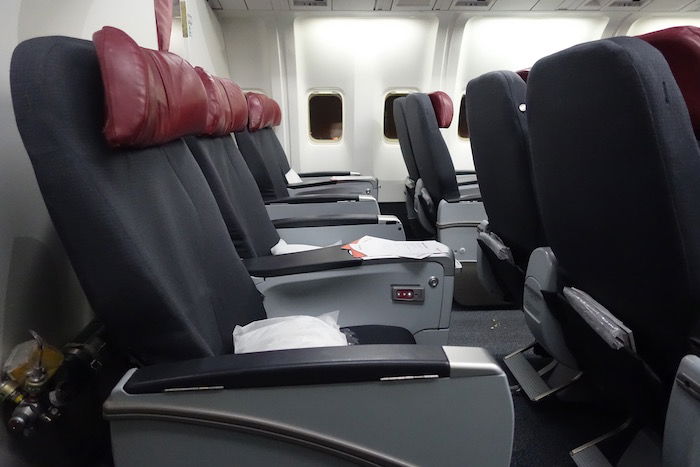 The Rouge 767 I was on wasn't in especially good condition and looked outdated and run down. The overhead bins look especially outdated, and caused a lot of problems during boarding, due to the extreme shortage of overhead bin space (which caused some passengers to yell at the crew — it certainly isn't their fault).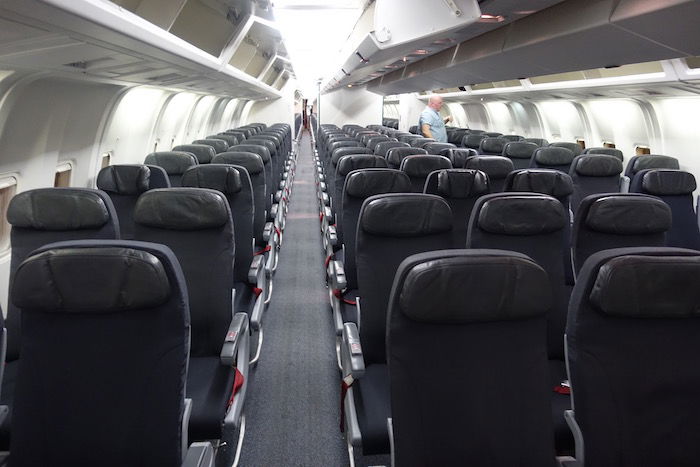 Since Rouge is a low cost operation, they have separate flight attendants, who are typically much younger and paid less than what you'll find on mainline flights. Our entire crew seemed to be under 30, and they were all fairly chipper, though also not as polished or professional as you'd find on mainline Air Canada.
I was impressed that they served a full meal on a 2hr30min flight departing at 9:45PM. Menus were distributed before departure, and the dinner choice was between chicken and pasta.
There were almonds to start, along with a drink of choice.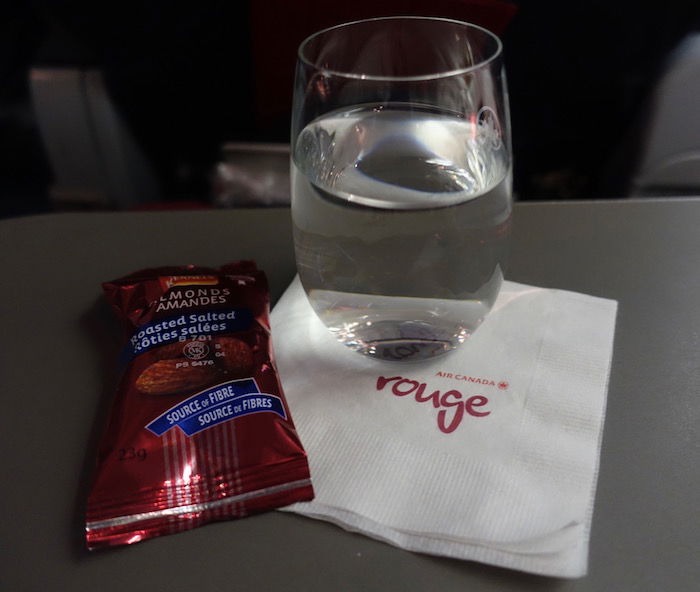 Then with the meal there was a side salad and some tiramisu. Overall it was a tasty meal, though I only nibbled at it, since I had dinner a few hours prior (10:30PM is no time to be eating dinner when departing Florida!).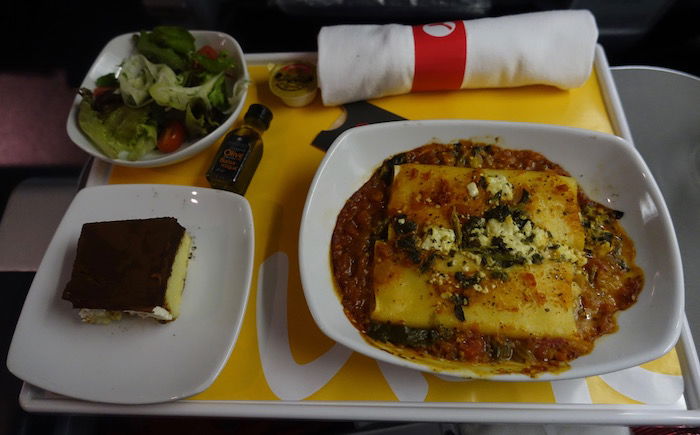 There are no personal televisions on the Rouge 767, though Premium Rouge passengers get iPads with about two dozen movies. Apparently you're also supposed to be able to stream content, but the Wi-Fi for that didn't seem to be working.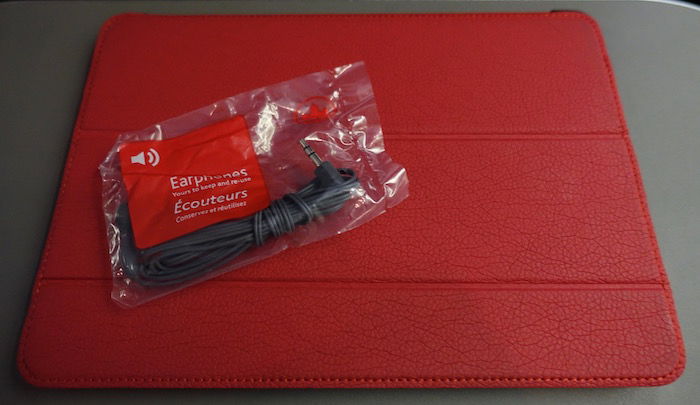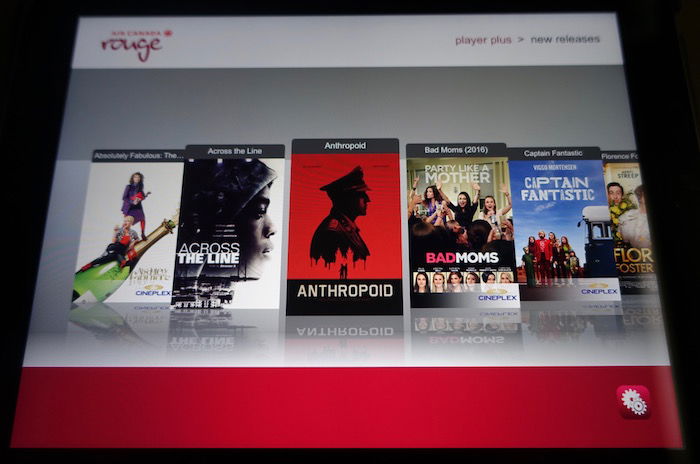 I ended up watching Florence Foster Jenkins. I have a very specific airplane movie taste, and absolutely loved this movie — I highly recommend it.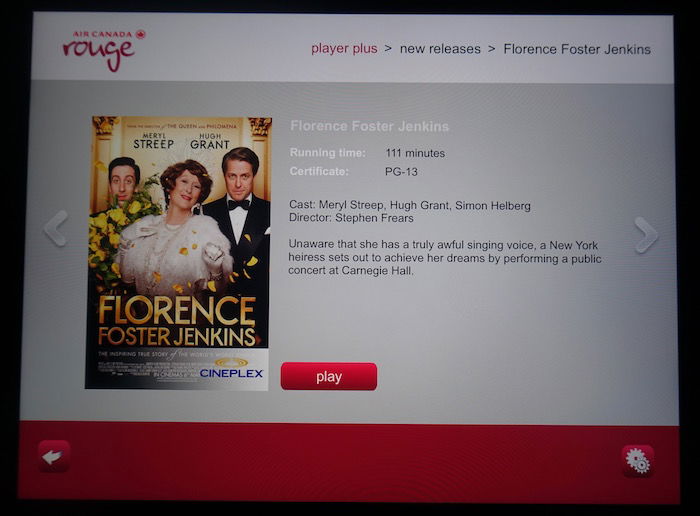 Overall this was a perfectly pleasant flight. I still prefer short-haul business class on Air Canada narrowbodies, as they have Wi-Fi and personal televisions. Other than that, I didn't notice much of a difference between Air Canada mainline and Rouge, though ideally I'd avoid the glorified premium economy product on a transatlantic flight, as it's no substitute for a business class flat bed.
If you've flown with Air Canada Rouge, what was your experience like?