This route has been in the works for a long time, and it looks like it's finally happening.
Emirates launching Mexico City flights
Emirates will launch daily flights from Dubai to Mexico City via Barcelona as of December 9, 2019. The airline will operate the route with the following schedule (the flights are already on sale):
EK255 Dubai to Barcelona departing 3:30AM arriving 8:00AM
EK255 Barcelona to Mexico City departing 9:55AM arriving 4:15PM
EK256 Mexico City to Barcelona departing 7:40PM arriving 1:25PM (+1 day)
EK256 Barcelona to Dubai departing 3:10PM arriving 12:45AM (+1 day)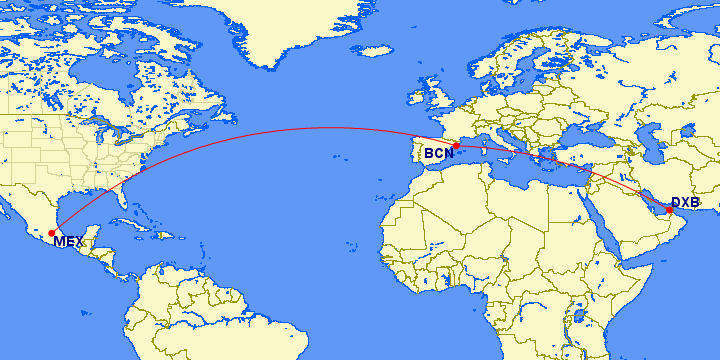 Emirates will have pick-up rights between Barcelona and Mexico City, meaning you'll be able to fly with Emirates exclusively between Spain and Mexico. Emirates already flies twice daily between Dubai and Barcelona, so with this update we'll see a third daily flight between Dubai and Barcelona (in other words, they're adding capacity on that sector too).
The entire journey will cover a distance of ~9,122 miles in each direction, with the Dubai to Barcelona flight covering ~3,221 miles, and the Barcelona to Mexico City flight covering ~5,900 miles.
Emirates will operate the route using a Boeing 777-200LR, which is in a two class configuration. This includes 38 business class seats in a 2-2-2 configuration, as well as 264 economy seats.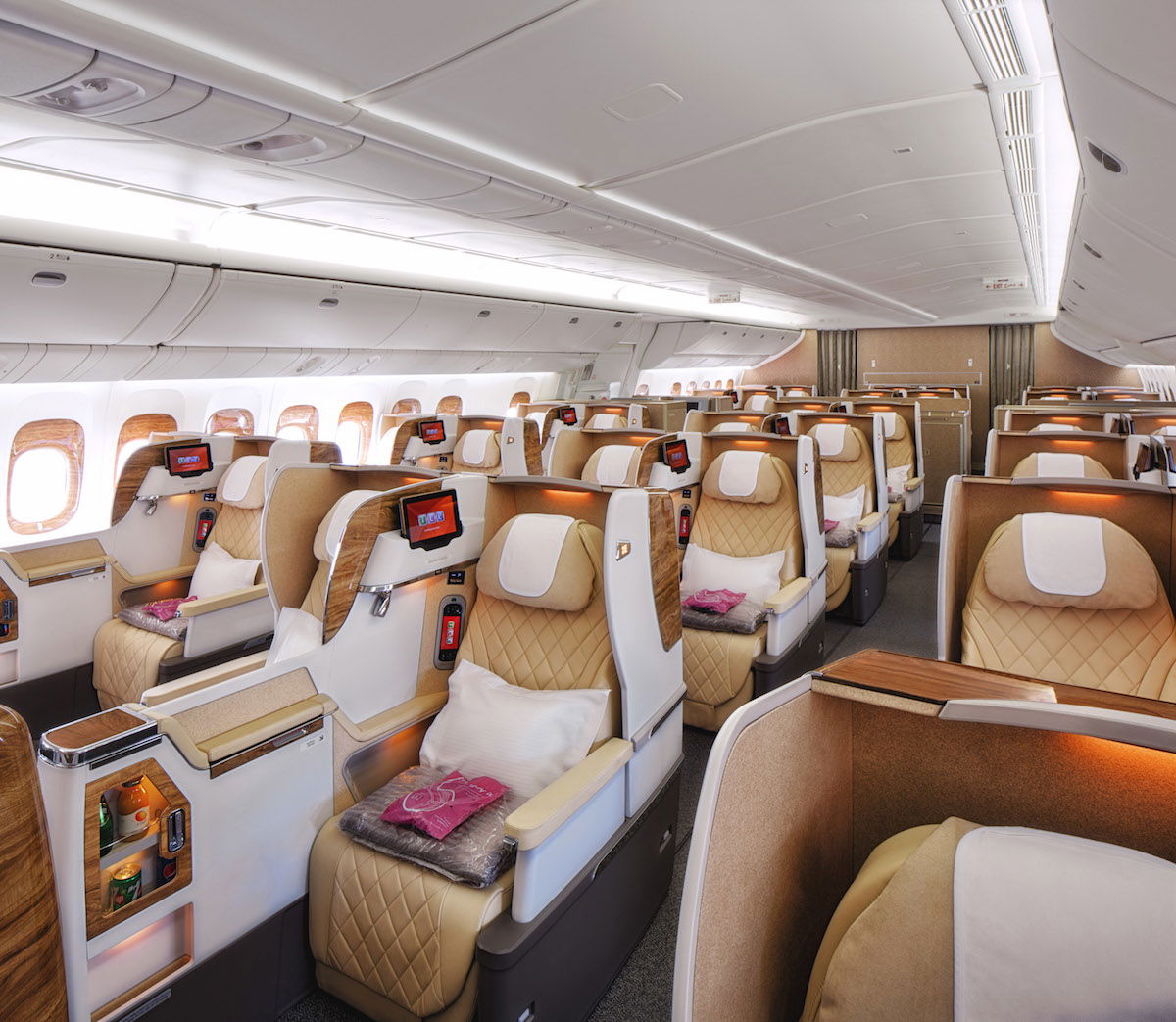 Emirates 777-200LR business class
While the range of the 777-200LR isn't needed for this route, Emirates notes that the plane can carry up to 14 tons of cargo, which is crucial for Mexico City. They note that Emirates SkyCargo has been operating cargo flights to Mexico City since 2014, and last year carried over 22,500 tons of cargo on the route.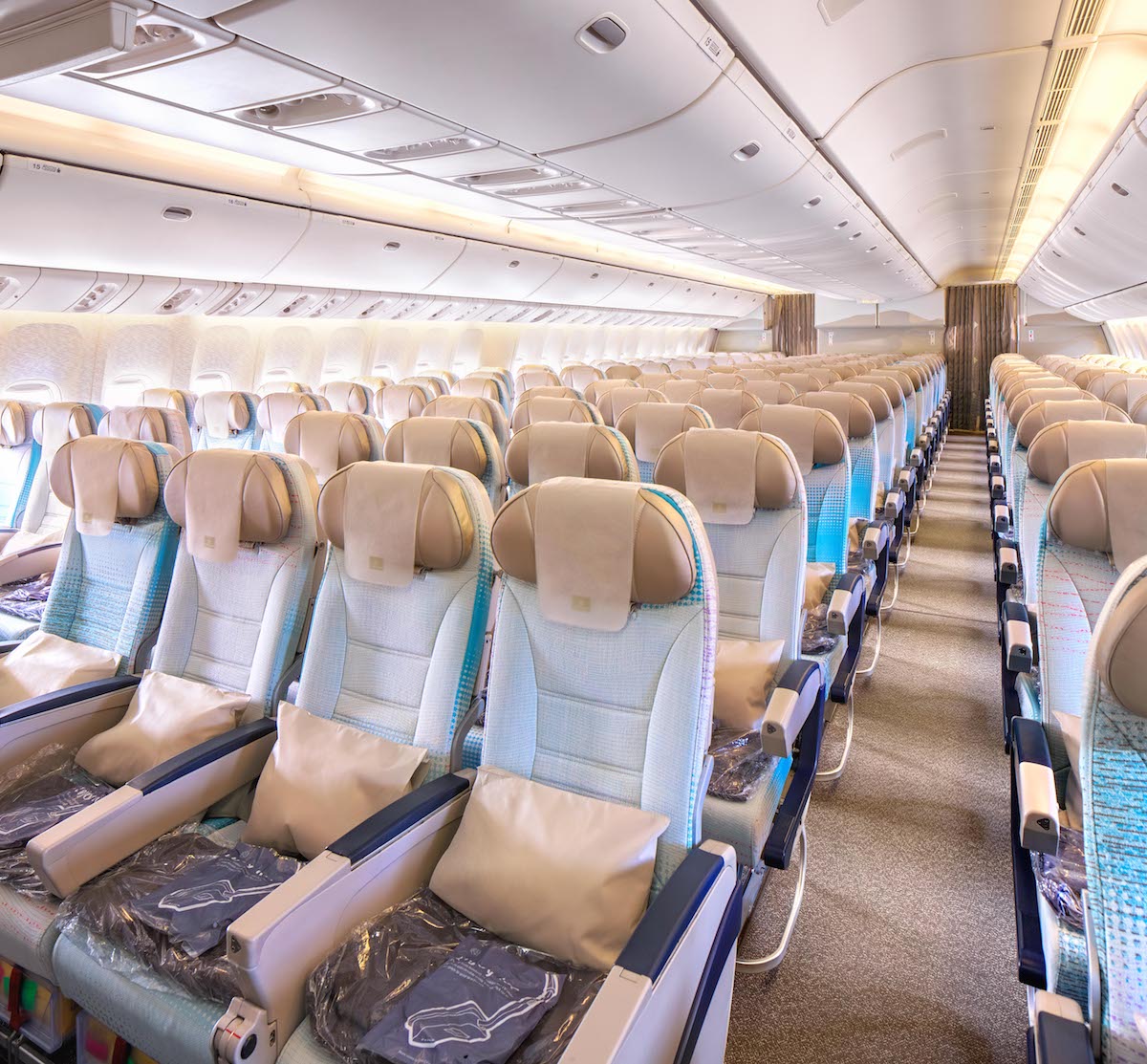 Emirates 777-200LR economy class
Emirates President Tim Clark had the following to say about this route:
"We are excited to be able to introduce new air connectivity between Dubai and Mexico. The availability of high-quality, daily international air services is essential for the development of tourism, business and cultural ties. Trade, especially in high-value and time-sensitive products, will be facilitated by the ample cargo capacity on Emirates' Boeing 777 aircraft. We also expect tourism to receive a major boost from the daily flights on our newly-refurbished Boeing 777-200LR.

Due to the high altitude of Mexico City airport, it is not possible to operate a non-stop flight from Dubai, and Barcelona was a natural choice for a stopover. We are pleased to offer a direct connection on the route between the Spanish city and Mexico City that has long been neglected by other airlines and remains underserved despite the strong customer demand. We would like to thank the authorities and our partners in both Spain and Mexico for their support of the new route and look forward to provide our unique product and award-winning service to travellers."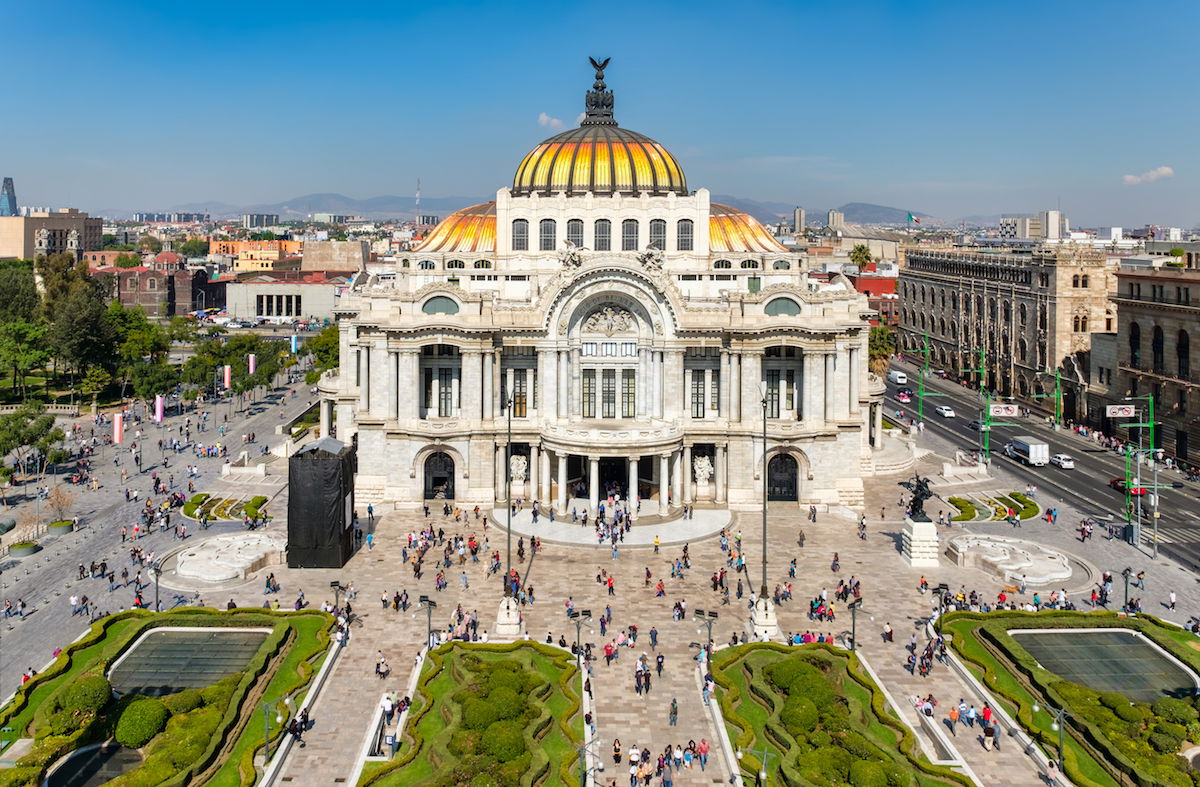 Mexico City
Why this route took so long to launch
As mentioned above, Emirates has been wanting to launch flights to Mexico City for years. The problem stemmed from a nonstop flight between Dubai and Mexico City not being possible, due to the high altitude of Mexico City Airport.
In early 2018 it looked like Emirates had found a way to make the route work, as Emirates announced that they intended to fly between Dubai and Mexico City as of later 2018. The plan was for the service to be operated via Barcelona in both directions, and Emirates would have pick-up rights there.
So while it looked like this would happen for a long time, in September 2018 there was some bad news, as Emirates canceled plans for this route.
Why? Because Mexico wouldn't grant Emirates slots to operate the flights on a daily basis. Rather they could only get permission to operate the flight 3x weekly, and Emirates didn't find that to be worthwhile.
The airline said that they still hoped to operate the route at some point in the future, but realized it wouldn't be happening anytime soon. Then in late December 2018 it was announced that the route was under consideration again, as talks between the two countries progressed regarding this.
And now it's finally happening…
As you might expect, Aeromexico (of which Delta is a shareholder) has been staunchly opposed to this new route, and has been doing everything in their power to prevent it.
Bottom line
It's great to see Emirates finally launching this Barcelona to Mexico City flight, which they've been talking about for so long. This will be a great connection from Mexico City to the rest of the world, and will also be a comfortable way to cross the Atlantic.
I just sorta wish they were using a three cabin plane for this route, since Emirates business class isn't quite as exciting as their first class.
What do you make of Emirates' new route to Mexico City?