If you're flying an Emirates Boeing 777 to or from the United States this winter, you at least won't get the carrier's worst business class product… probably.
Emirates' Boeing 777 business class is uncompetitive
As much as Emirates has the reputation of being a world-class airline, a lot of that is marketing, at least in terms of hard product. The carrier's Airbus A380s are quite nice, but the Boeing 777s are a different story. In particular, Emirates' Boeing 777-300ER business class consists of slightly angled seats, in a 2-3-2 configuration.
I'm not sure what's worse — that Emirates has an angled middle seat in 2023 on its most common aircraft, or that the airline hasn't actually announced any plans to upgrade this product. Now, in fairness, you can still have a great flight in Emirates business class, as the food, drinks, and entertainment, are good. But when you compare Emirates to the competition, the 777 product doesn't really stack up.
To maximize your experience, I always recommend booking the A380 when flying Emirates in business class.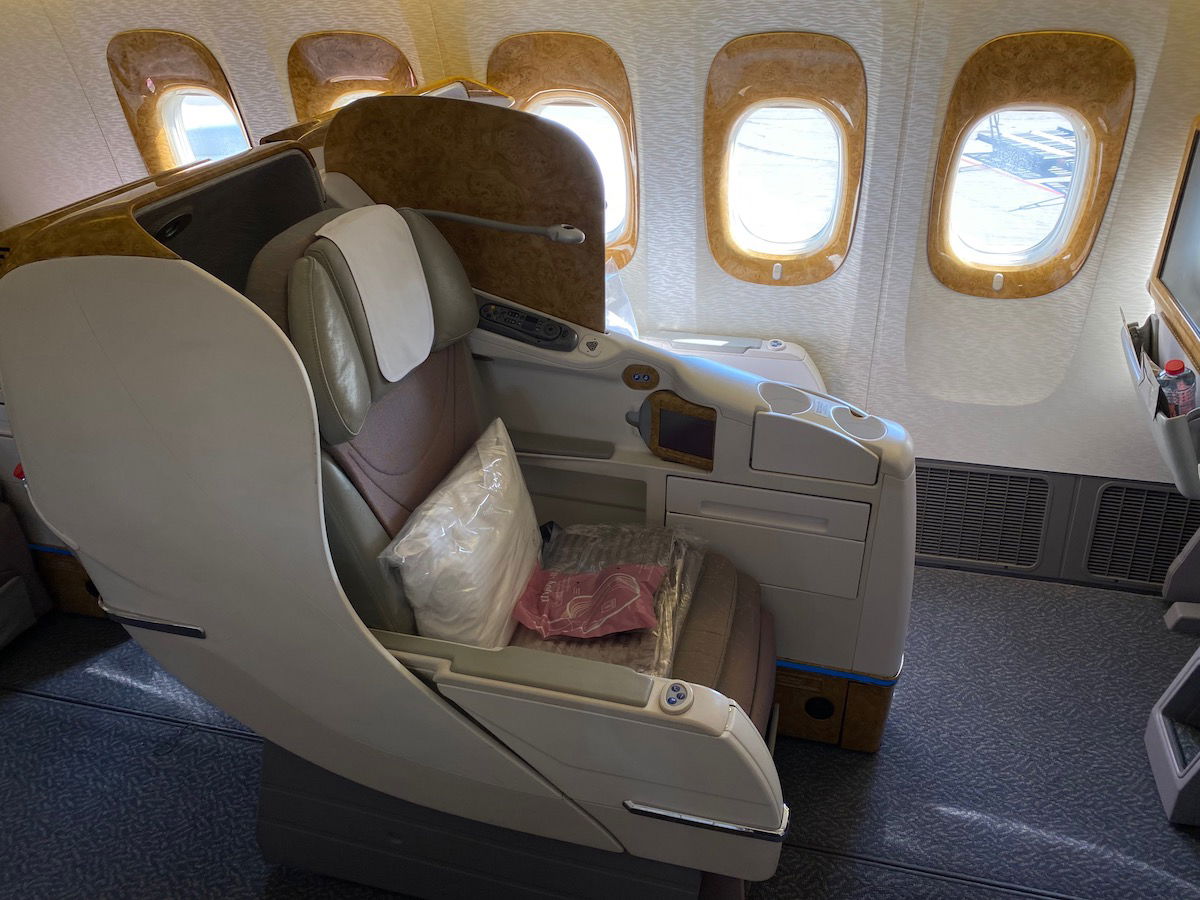 How Emirates is upgrading US routes with 777s
For the upcoming winter season, Emirates will be operating more routes than usual to the United States with the Boeing 777 rather than the Airbus A380, which isn't good news. However, there are a couple of positive developments, at least.
Let's start with the very best news — between December 1, 2023, and March 30, 2024, Emirates will fly its "game changer" Boeing 777 to Washington Dulles (IAD). Yes, this is Emirates' newest Boeing 777 product, most notably featuring the carrier's new first class product, which I consider to be the best in the world.
Emirates hasn't operated any routes to the United States with its new first class for quite some time, so this is a great development. I flew this exact route in this product in early 2022, and it was an amazing experience, so if you have the chance, I can't recommend it enough.
It's sad how rare of a treat it is to experience these cabins, though. Even though Emirates introduced the new first class nearly six years ago, only nine aircraft have these cabins. It's not expected that any more planes will get this product until at least 2025, when Emirates takes delivery of Boeing 777Xs.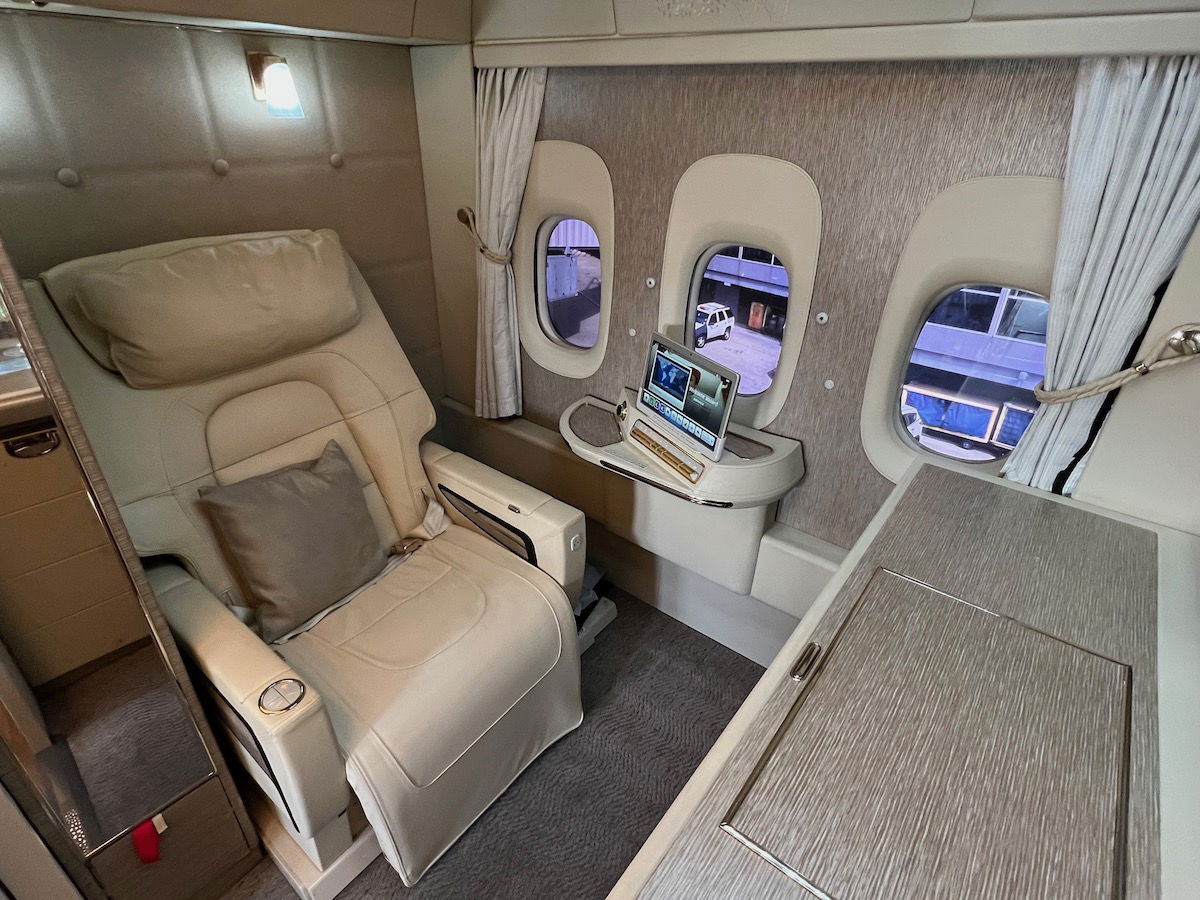 For those in business class, there's also some positive news for other routes to the United States, as flagged by a reliable source on FlyerTalk. As of December 1, 2023, Emirates will also offer its updated Boeing 777-300ER business class on most 777 routes to the United States, including flights to Boston (BOS), Chicago (ORD), Dallas (DFW), and New York (JFK) via Milan (MXP).
The intent is to consistently operate the jets with these interiors on these routes, though of course they're subject to change. To be clear, the "bones" of the seats are largely the same, but there's some updated technology, and the design is Emirates' new style, which is a bit less gaudy.
For context, here are the business class interiors you can expect on Emirates' updated Boeing 777-300ERs.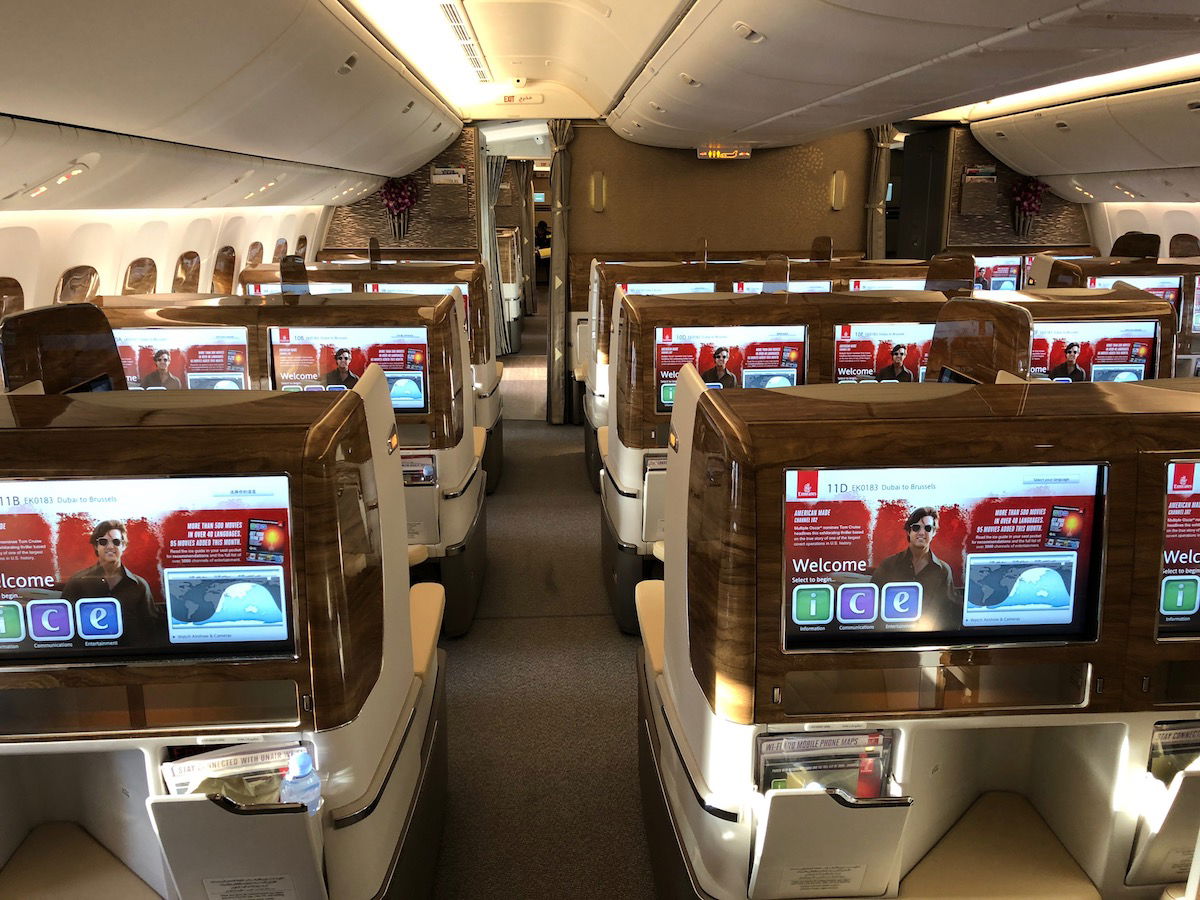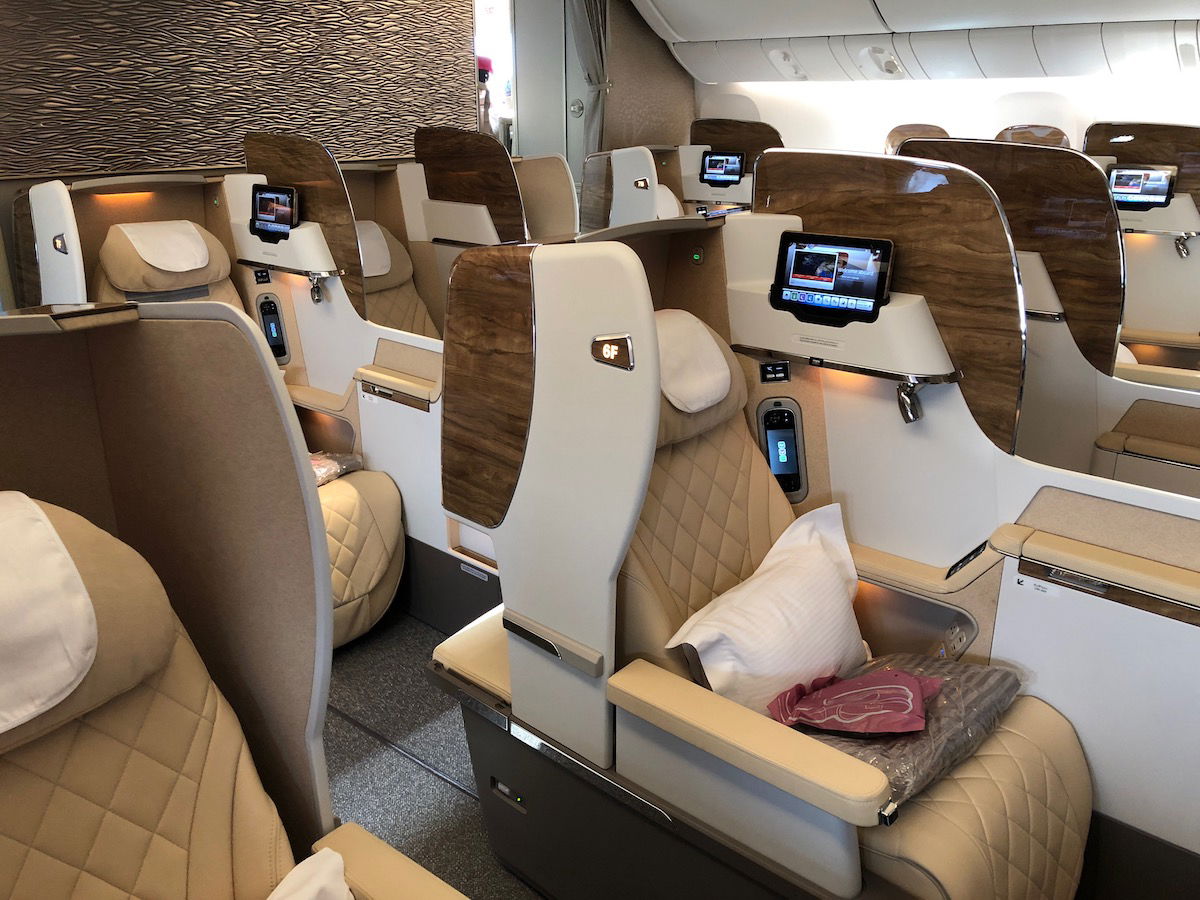 While below are what the interiors look like on the older Boeing 777-300ERs.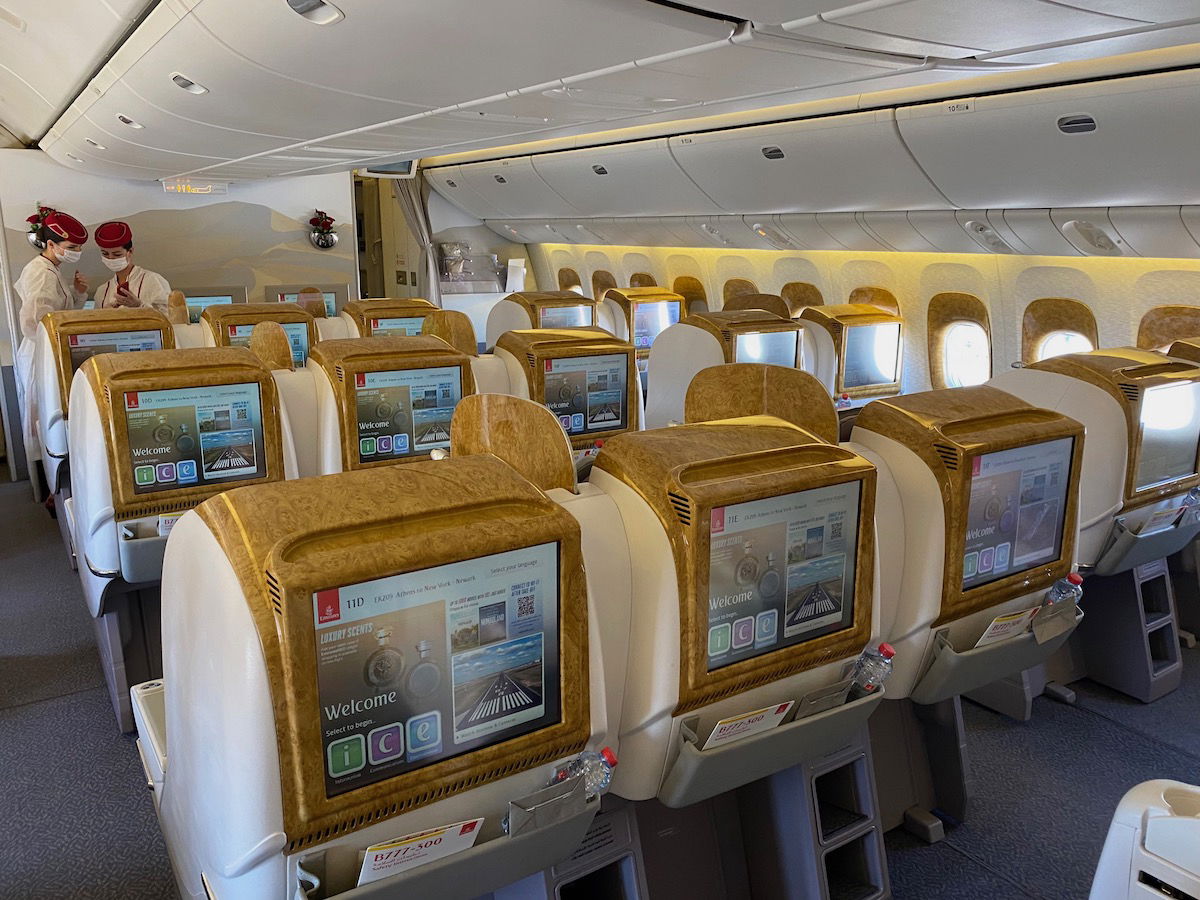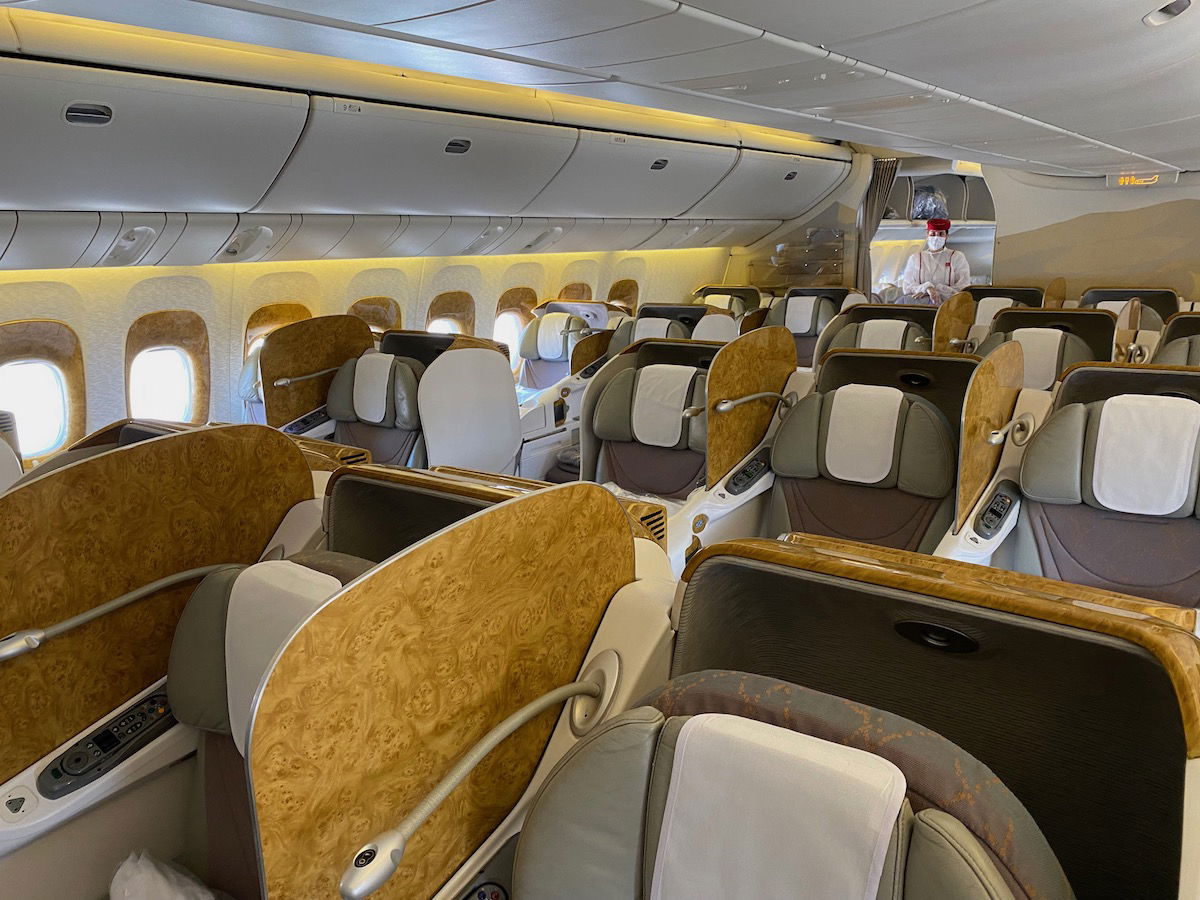 The new business class seats you'll find on the above routes are the same that you'll find on the planes with the "game changer" first class, but they just don't have the updated first class yet.
I should also mention that Emirates' 777-200LRs feature a new business class that's in a 2-2-2 configuration, eliminating the middle business class seat. Unfortunately that doesn't apply on 777-300ERs, which retain the middle seat.
Bottom line
Emirates will be operating quite a few Boeing 777s to the United States this winter, which isn't great news in terms of passenger experience. The good news is that as of December, Emirates is at least largely flying its updated Boeing 777s to the United States.
Emirates will fly the "game changer" 777 with the new first class to Washington, while the routes to Boston, Chicago, Dallas, and New York (via Milan) will get the updated business class (but not the new first class). This is better than nothing, but I'd still seek out an A380, if possible.
Have you flown Emirates' "updated" 777 business class?