The gorgeous Emirates A380 will start flying again in a few weeks!
Emirates resumes A380 flights on July 15
Emirates suspended all operations in late March, as the UAE essentially banned commercial flights. The airline has ever-so-slowly resumed flights as of April, starting with quasi repatriation flights, and then the airline progressively increased destinations, all the way up to 40 cities.
However, up until now Emirates has exclusively been operating Boeing 777s on all routes. That will be changing.
As of July 15, 2020, Emirates intends to bring the A380 back into service, flying initially to London Heathrow and Paris Charles de Gaulle. Looking at the schedule, A380s will initially operate one of two daily flights to each of the airports.
The iconic Emirates @Airbus A380 will return to the skies with flights to London Heathrow and Paris starting from 15 July.#FlyEmiratesFlyBetter pic.twitter.com/ye9EmuBuY1

— Emirates Airline (@emirates) June 23, 2020
It's not entirely clear if this is being done because demand actually warrants it, or if there's some ulterior motive. The A380 shouldn't have to be reactivated for the purpose of pilot training, for example, since Emirates has plenty of A380 simulators.
Expect a different Emirates A380 experience
While the Emirates A380 will be back in the skies, don't expect the experience to completely be the same. The two most famous features of the Emirates A380 won't be available for the time being:
This is for an indefinite period of time, so we'll see if/when that changes. Emirates has also adjusted onboard service in general, so don't expect even Emirates first class to be quite as fun as it used to be.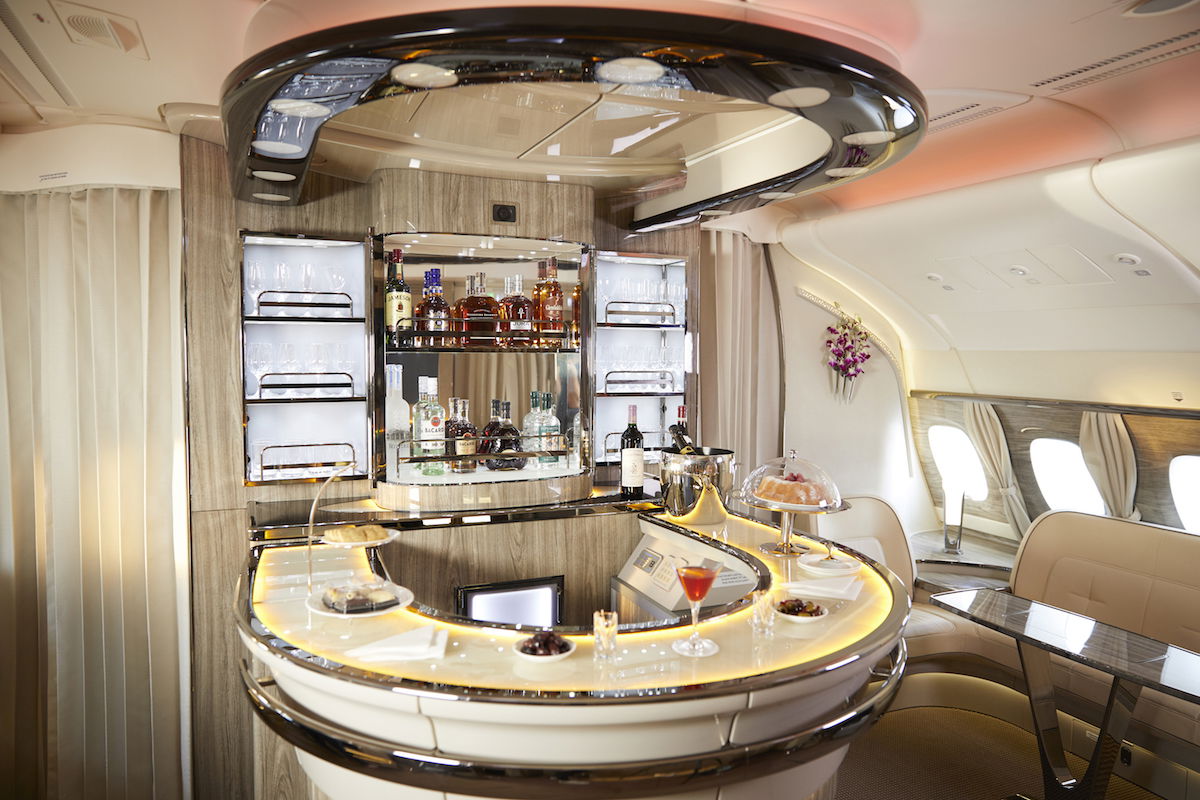 The Emirates A380 bar will be closed for now
The future of Emirates' A380
Emirates is by far the world's largest operator of the A380, with 114 in its fleet, and a further eight of the planes on order. The future of the plane for the airline is still in limbo.
There have been rumors that Emirates may retire 40% of its A380 fleet, given how the landscape has changed due to coronavirus. However, that hasn't been confirmed. Emirates has recently retired its first Airbus A380, as the plane approaches the 12 year mark.
Production of the A380 will end in 2021, as Emirates takes delivery of it's last A380. At that point it's expected that the airline will operate the plane through the mid-2030s, though who knows what will happen at this point.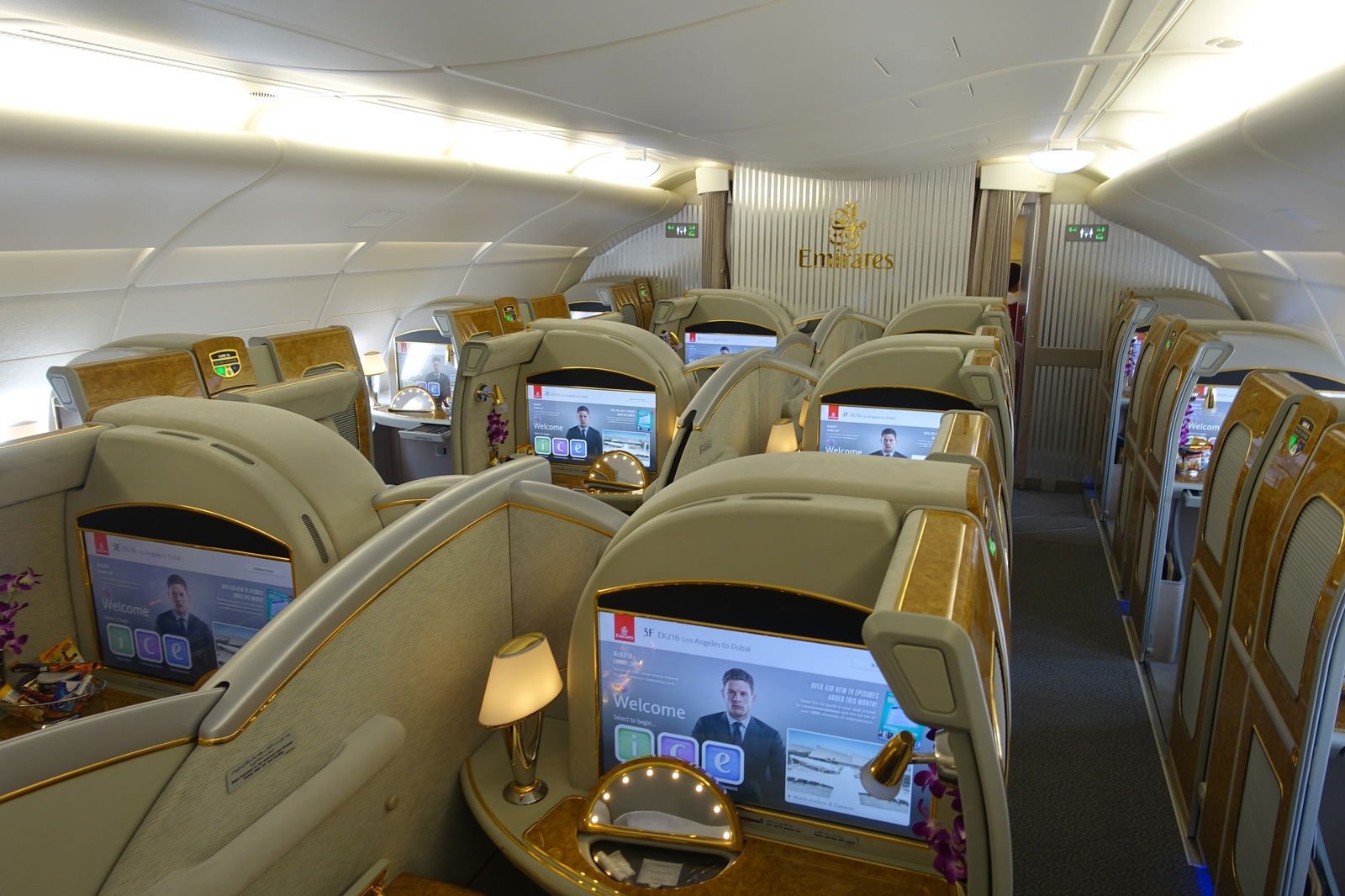 Emirates A380 first class
Bottom line
It's nice to see Emirates bring the A380 back into service, even if it's initially only to two destinations. The A380 is my favorite plane to fly, and the plane hopefully has well over another decade of service at Emirates before it's retired (unlike at Air France, where A380s were retired because of the pandemic).