Emirates Airline suspended operations in late March 2020, when the United Arab Emirates banned flights. Then in early April, Emirates resumed repatriation flights on a very limited basis. Then finally as of May 21, Emirates resumed regularly scheduled flights to nine destinations.
Emirates will fly to 29 destinations by June 15
Emirates is moving forward with adding more flights, as the airline will fly to 29 destinations by June 15, 2020.
Currently Emirates flies to the following nine destinations:
Chicago
Frankfurt
London Heathrow
Madrid
Melbourne
Milan
Paris
Sydney
Toronto
As of Monday, June 8, 2020, Emirates will resume service to three cities in Pakistan:
As of Monday, June 15, 2020, Emirates will resume service to 16 additional cities:
Amsterdam
Bahrain
Brisbane
Copenhagen
Dublin
Hong Kong
Jakarta
Kuala Lumpur
Manchester
New York JFK
Perth
Seoul Incheon
Singapore
Taipei
Vienna
Zurich
Transit passengers are permitted on these flights, so while most people can't actually enter the UAE, transit through Dubai International Airport is allowed (the UAE's entry rules will be changing shortly). This is convenient for those traveling between Europe and Asia, those traveling between Australia and Europe, etc.
Most countries continue to have restrictions on who can visit, so you'll want to make sure you're eligible to travel before booking a ticket.
Emirates will exclusively operate 777s
Note that even with the expansion by June 15, Emirates will continue to exclusively operate Boeing 777-300ER aircraft, meaning the Airbus A380 fleet will continue to be grounded.
There is one cool thing about that, at least. Emirates will be using some "new" 777-300ERs when service expands, featuring Emirates' new 777 first class, and updated business class. Emirates only has a total of nine 777-300ERs with these new interiors.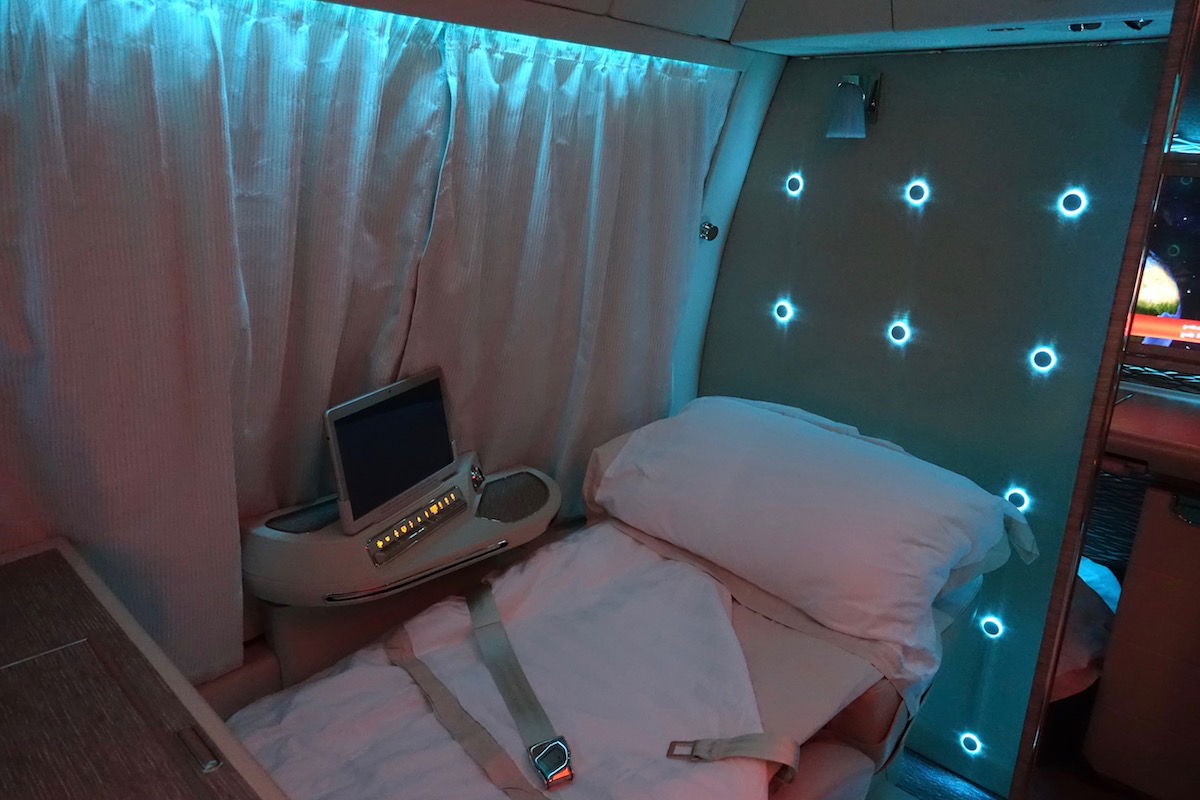 Emirates' new 777-300ER first class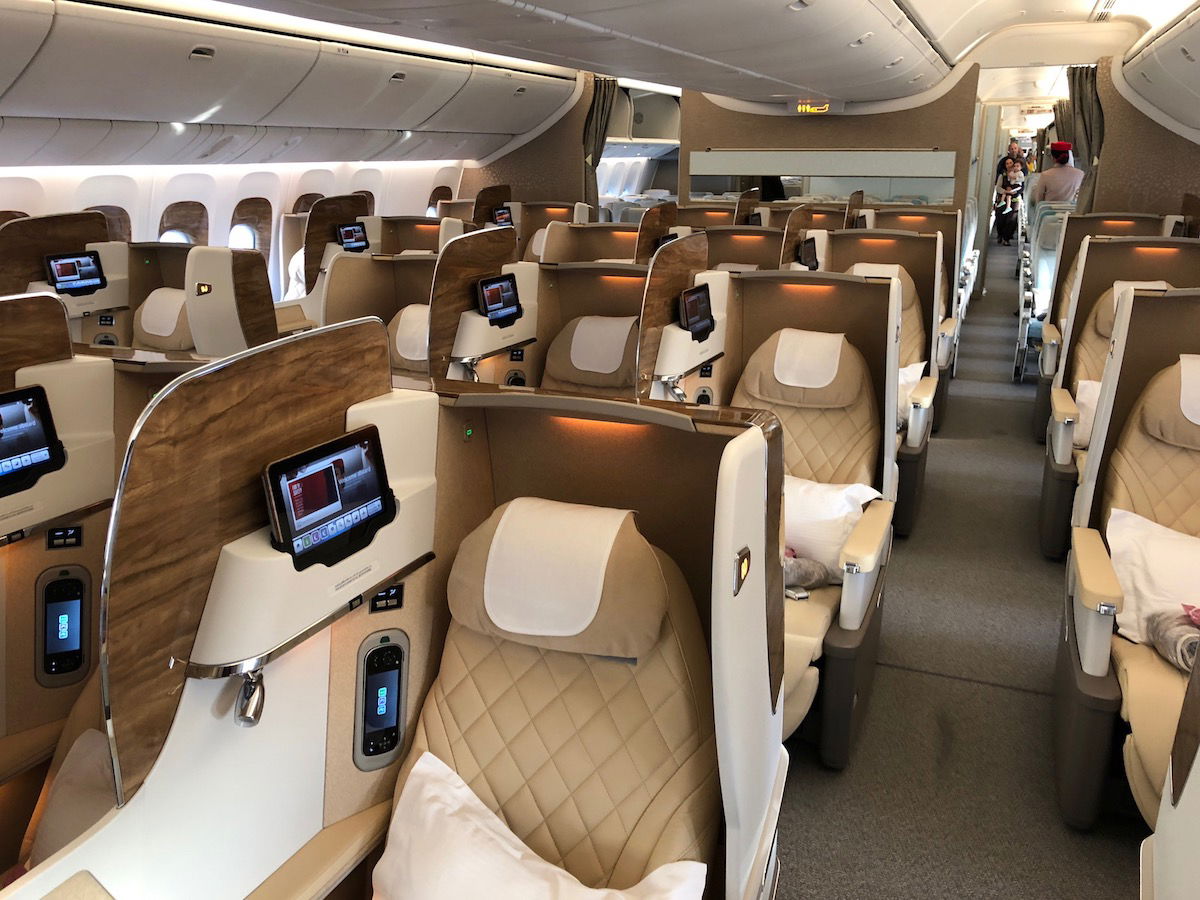 Emirates' updated 777-300ER business class
The easiest way to tell what kind of 777 is scheduled for your flight is to look at the first class seatmap — if it shows six seats then it's the new first class, while if it shows eight seats it's the old first class.

For example, I see the new 777 first class scheduled on flights to New York JFK, Frankfurt, and Zurich, among other routes. Be warned that Emirates sometimes swaps aircraft last minute, so I wouldn't necessarily count on these assignments sticking, but it's still cool to see.
In all honesty, Emirates' new first class is probably the "safest" way to travel in commercial aviation, given that it's a truly fully enclosed suite, floor-to-ceiling. It's not just a door that's five feet tall, but you're actually fully enclosed.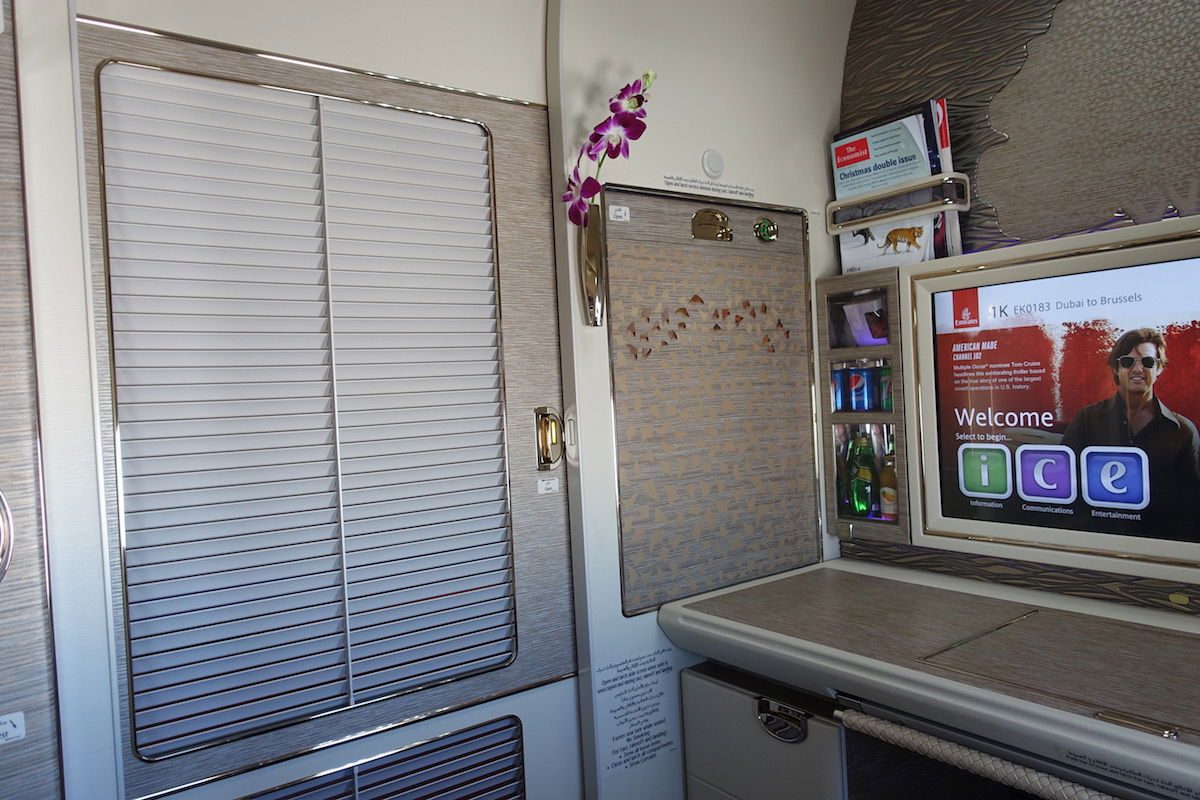 Emirates' new 777 first class is incredibly private
Bottom line
Emirates will be resuming service to 29 cities as of June 15, 2020, opening up all kinds of transit opportunities for passengers. Emirates will fly to two US cities — Chicago and New York.
While Emirates' A380 fleet continues to be grounded, at least the airline is operating some 777s with the new first class product.
This is a step in the right direction, though pales in comparison to Qatar Airways' plans to operate to 80 destinations this month.