---
Welcome to my next trip report, about a quasi mileage run that Ford and I took to Easter Island earlier this month, which includes travel in LATAM business class and a stay at Explora Rapa Nui.
Booking flights
Easter Island has been on my radar for close to a decade. Old timers will remember back when British Airways had a zone based award chart, and you could fly to Easter Island for the same cost as anywhere in South America, with stopovers. So I know a ton of people booked something like New York to Lima to Santiago to Easter Island and back, with stopovers in each city.
I wasn't able to take advantage of that opportunity at the time (it goes without saying that the pricing is now completely different), but ever since then Easter Island has been on my radar. As an aviation geek Easter Island has also been on my radar due to how remote it is, and specifically the rules surrounding how only one plane can be flying there at any given point.
Anyway, this July LATAM published some incredible business class fares between Mexico City and Easter Island. Mexico City is easy enough to position to from just about anywhere in the US, and for that matter it has been years since I've been to Mexico City, so this seemed like a great opportunity to kill two birds with one stone.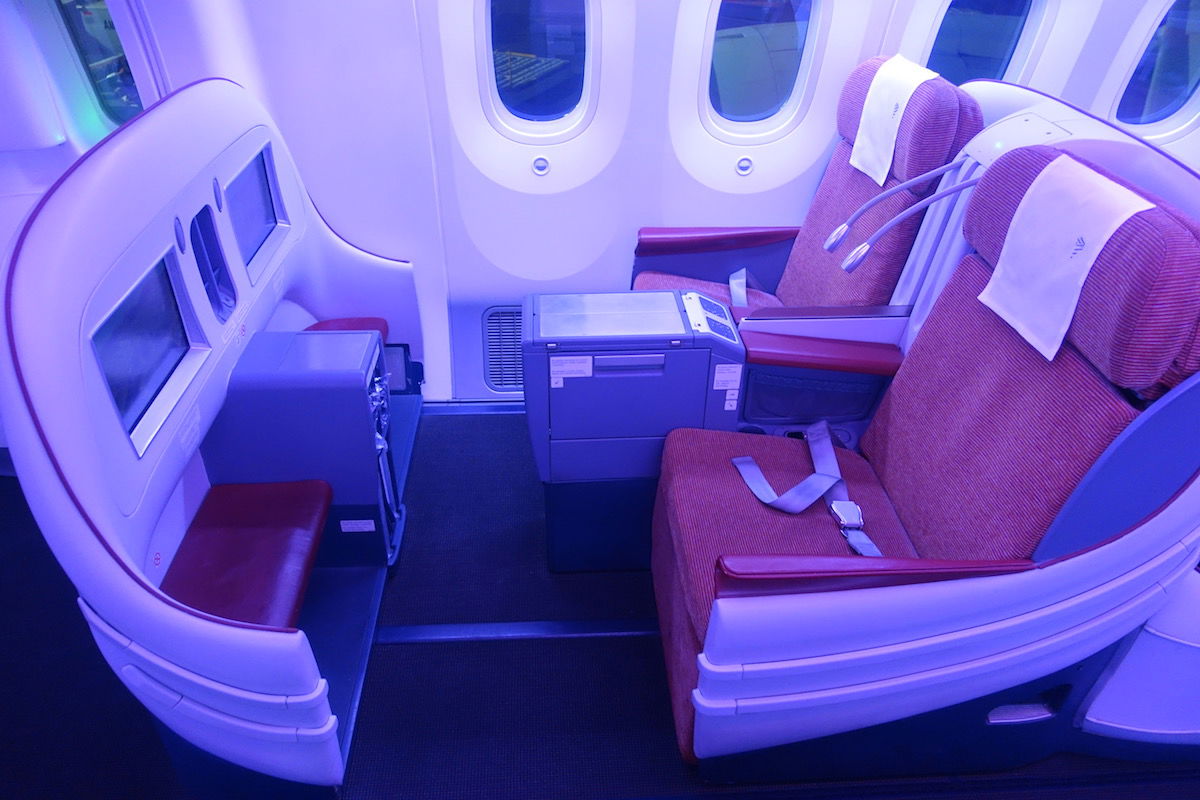 Specifically, LATAM had ~$1,150 roundtrip business class fares from Mexico City to Easter Island. Those were great fares to begin with, though the icing on the cake was that this would push Ford over the edge in terms of requalifying for Executive Platinum status.
So while I wouldn't call this a mileage run, visiting a place you really want to visit while also having it help you requalify for status is a great combination. Our routing was as follows:
12/02 LA621 Mexico City to Santiago departing 6:55PM arriving 6:15AM (+1 day)
12/03 LA841 Santiago to Easter Island departing 9:30AM arriving 12:55PM
12/06 LA842 Easter Island to Santiago departing 2:55PM arriving 9:40PM
12/06 LA622 Santiago to Mexico City departing 11:40PM arriving 5:30AM (+1 day)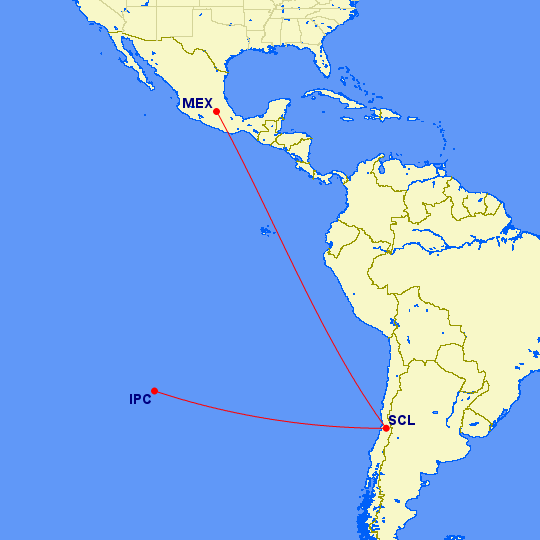 While American awards miles based on dollars spent on their own flights, when you're booking through a partner airline they award miles based on distance flown, which usually works out to be much more lucrative for discounted premium cabin tickets. This trip covers a distance of 12,840 miles, so if crediting to American AAdvantage as an Executive Platinum member you'd earn:
19,260 elite qualifying miles (150% of distance flown)
2,568 elite qualifying dollars (20% of distance flown)
28,248 redeemable miles (only 100% redeemable miles, plus a 120% bonus as an Executive Platinum member

Meanwhile I had already requalified for American Executive Platinum status, so decided to instead credit the flights to my Alaska Mileage Plan MVP Gold account, where I'd earn:
16,050 elite qualifying miles (125% of distance flown)
41,730 redeemable miles (225% of distance flown, plus a 100% elite bonus)

I value Alaska miles at close to two cents each, so it's pretty awesome to earn $800 worth of miles on an $1,150 business class ticket.
Booking hotels
Easter Island isn't a destination you go to for hotels, but rather one you go to for exploring, which we were excited about. There aren't many luxury hotels on Easter Island, though I've heard that the one decent place is Explora Rapa Nui.
While I haven't stayed at an Explora property, I've heard great things about them. They have properties in some really cool destinations, including the Atacama Desert, Patagonia, etc.
However, the hotel is pricey. Here are their normal per person rates for the dates we were staying (in USD):

As you can see, a three night stay would ordinarily cost you $5,040 for two people ($2,520 per person), which is steep.
However, at the time we booked they were celebrating their 10th anniversary, and they had a promotion where two people could stay for the price of one. The catch is that when one person stays there's a 34% surcharge. In that case, that meant a three night stay for two people cost $2,520 plus 34%, or $3,377, or ~$1,125 per night. That's about one third off.
It goes without saying that's still a lot of money, and I'm very fortunate that we could splurge on this. However, I'd note that what impressed me is that Explora is truly all inclusive. You stay at some all inclusive places that aren't really all inclusive, and you still have to pay for drinks, activities, etc.. At Explora virtually everything is included, from your airport pick-ups, to all your excursions (typically two per day, lasting eight hours), breakfast, lunch, dinner, alcohol, etc.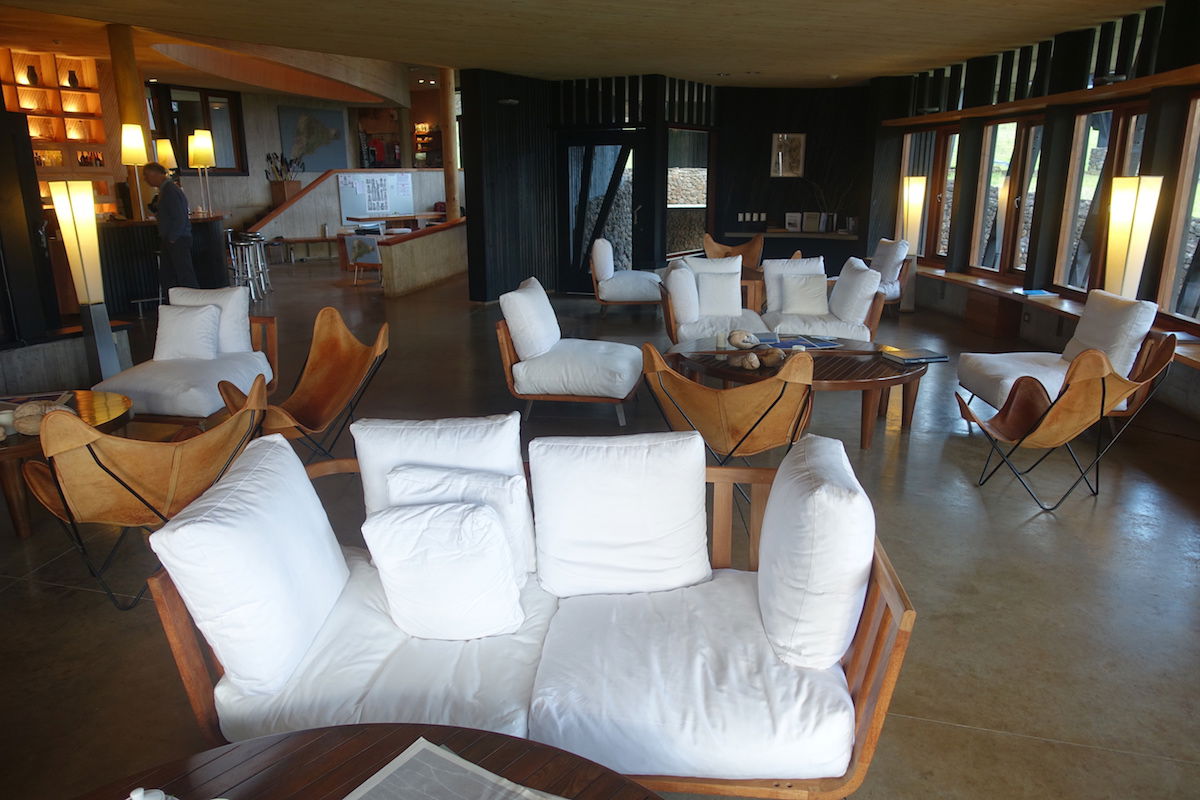 That's still a lot of money, but there are plenty of hotels that charge you $1,000+ per night and then nickel-and-dime you for everything, while here there was actually some value to be had. Given that we were able to book during a sale, I was very happy with our choice.
Bottom line
I didn't know what to expect going into our trip to Easter Island, but I found it to be magical. The more trips I take with Ford, the more we both realize that we have the most fun on trips that are nature-focused. Our best trips over the past couple of years have been to Easter Island, Svalbard, Bhutan, Hawaii (where we actually went out and explored the nature every day, rather than sitting on the beach), etc.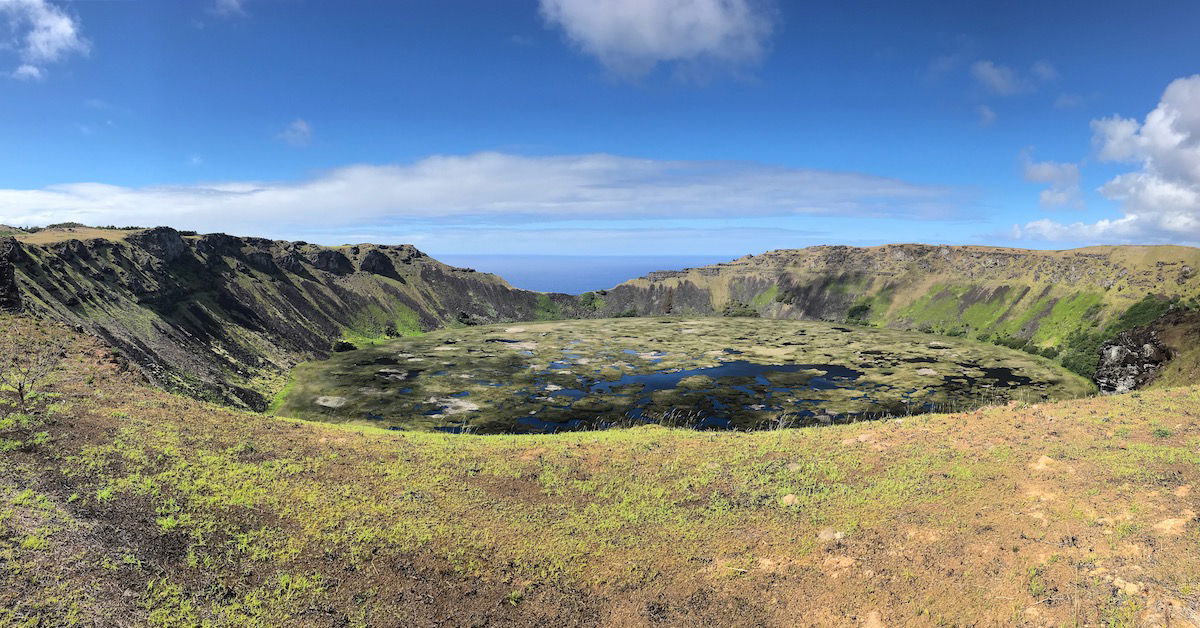 While we had a great time in Mexico City and it exceeded my expectations in just about every way, I couldn't help but find myself drained once again while there. So I think over the next year our goal is to take even more nature trips rather than city trips.
Thanks for following along!