---
Welcome to my next trip report, covering flights in Hawaiian Airlines first class, and stays at three hotels on three different islands in Hawaii.
Planning the trip
Ford's birthday is in October, so earlier in the year I asked him where he wanted to go for his birthday. I always like to have a bit of time to plan things, so I can maximize miles & points as much as possible. I was expecting he'd say somewhere very far away (last year we sent to Cambodia & Laos), though to my surprise he said Hawaii.
That caught me a bit off guard, as I've never really vacationed in Hawaii, though that sounded easy and fun enough to me.
Booking flights
I love maximizing miles & points, though perhaps the biggest challenge with Hawaii is that there's no great way to get a deal on flying a premium cabin there. There are some deals in economy — for example, you can redeem 12,500 Avios for a one-way economy ticket on Alaska from the west coast to Hawaii.
However, I wanted to do what I could to get us a comfortable flight there. Most airlines charge 70,000+ miles for a saver roundtrip first class ticket from the mainland to Hawaii, and that assumes you can find award availability, which is tough to come by. For the dates we were looking at, there was no award availability.
The good thing about flights to Hawaii is that paid first class fares are often quite reasonable. So while I was tempted to book American for the elite qualifying miles, at the time they just flew A321s (the non-premium version) between Los Angeles and Honolulu, which didn't seem terribly fun.
However, Hawaiian has a new first class product on their A330s, which they fly to Los Angeles. We wanted to initially book tickets from Los Angeles to Lanai (via Honolulu), and then return from Honolulu to Los Angeles nine days later.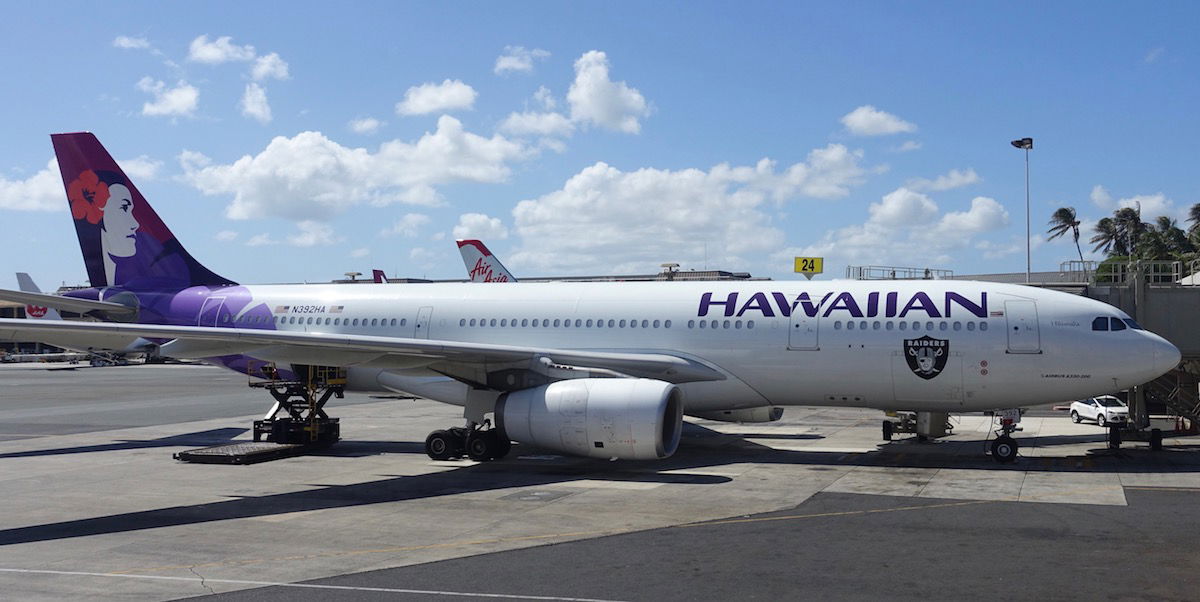 The cost of that was $1,422 per person roundtrip in first class. There were some slightly cheaper options, but this worked best schedule wise.
So I decided to use the Amex Pay With Points feature. At the time, the Amex Business Platinum Card offered a 50% refund on Pay With Points redemptions in premium cabins, meaning the ticket cost 142,200 Membership Rewards points upfront, but then you got 50% of the poins back, meaning the real "out of pocket" was ~71,000 Membership Rewards points per person for the roundtrip (this feature has since been devalued, and you now only get 35% back).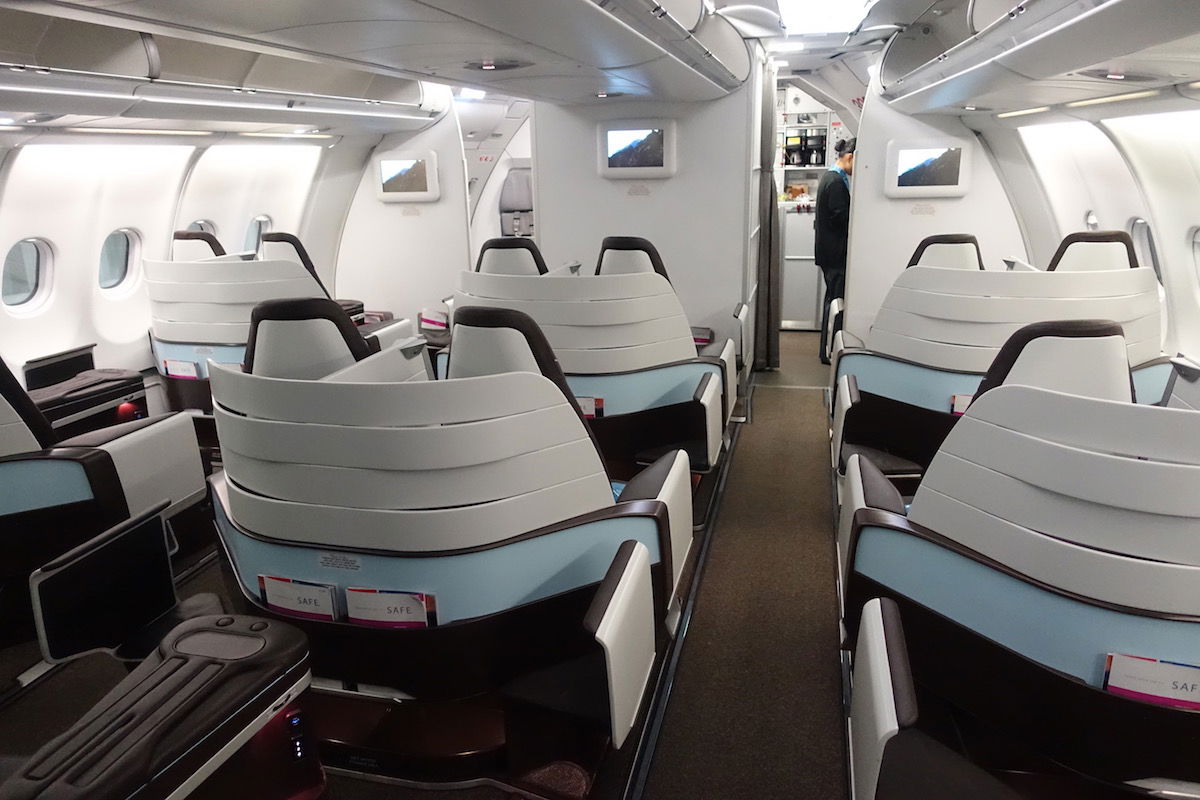 In the end we paid the same number of points that most airlines would have charged for an award, except we had our pick of flights, got flat beds, and even earned miles for the flights (for what it's worth, I credited the flights to Korean Air SkyPass, as they award 150% miles for paid first class on Hawaiian).
Then just a few weeks before the trip, after everything had been finalized, we booked a ticket from Maui to Honolulu. First class was an extra $40, and I knew we'd be checking a bag for that segment, so it seemed worth paying for, even if the inflight experience itself isn't that different on a 20 minute flight. That ticket cost $139 per person.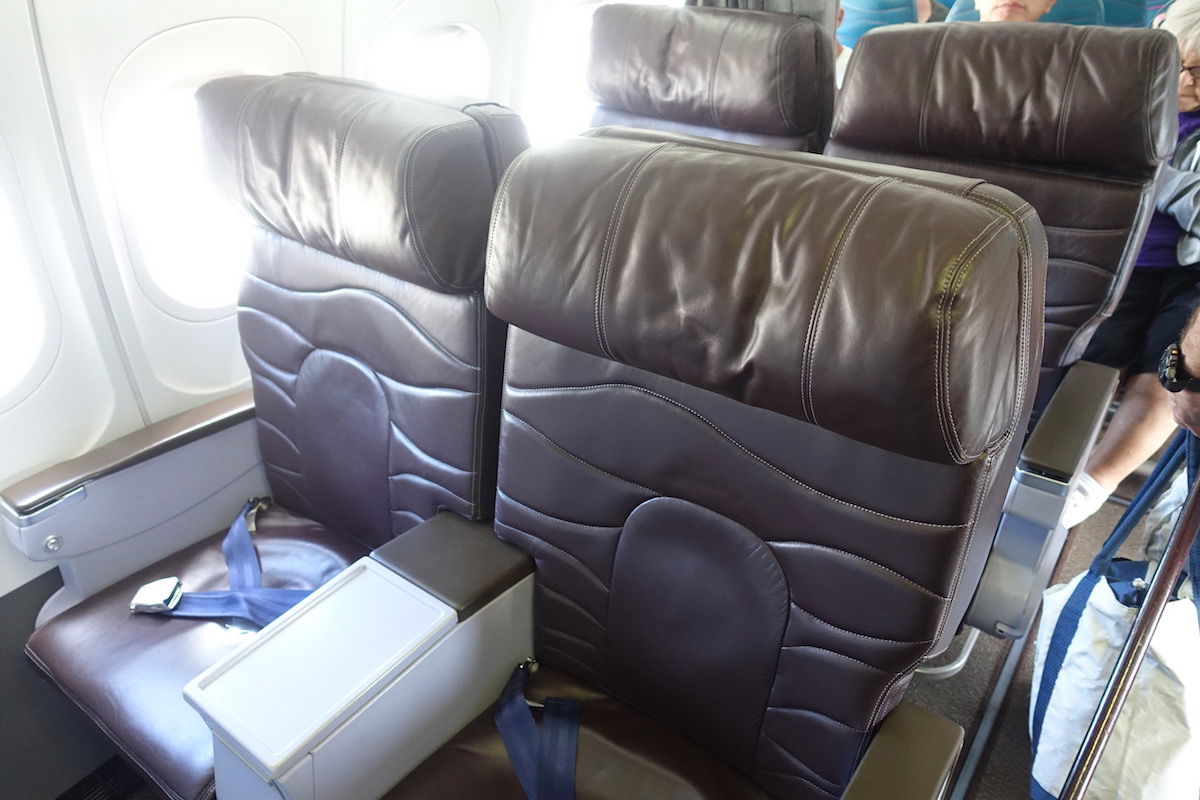 In the end our routing looked as follows:
10/12 HA001 Los Angeles to Honolulu departing 7:00AM arriving 10:00AM [First Class]
10/12 HA676 Honolulu to Lanai departing 11:56AM arriving 12:29PM [Economy Class]
10/20 HA585 Maui to Honolulu departing 2:15PM arriving 2:55PM [First Class]
10/21 HA002 Honolulu to Los Angeles departing 2:50PM arriving 11:15PM [First Class]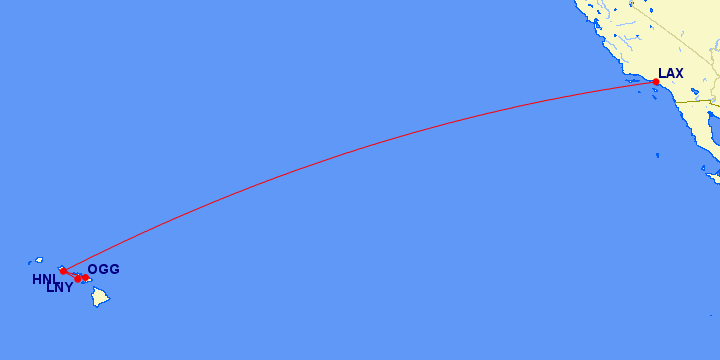 Booking hotels
I left Ford in charge of deciding on hotels, and in the end we split our time as follows:
4 nights in Lanai
4 nights in Maui
1 night in Waikiki
Lanai is a fascinating island that's majority-owned by Larry Ellison (I still don't totally get how that works, but…). There's only one major resort there, and that's the Four Seasons Lanai, which was just recently renovated. While I've stayed a few Four Seasons city hotels over the years, I've never stayed at one of their resorts, and was curious if they were any better than what I've experienced with Ritz-Carlton.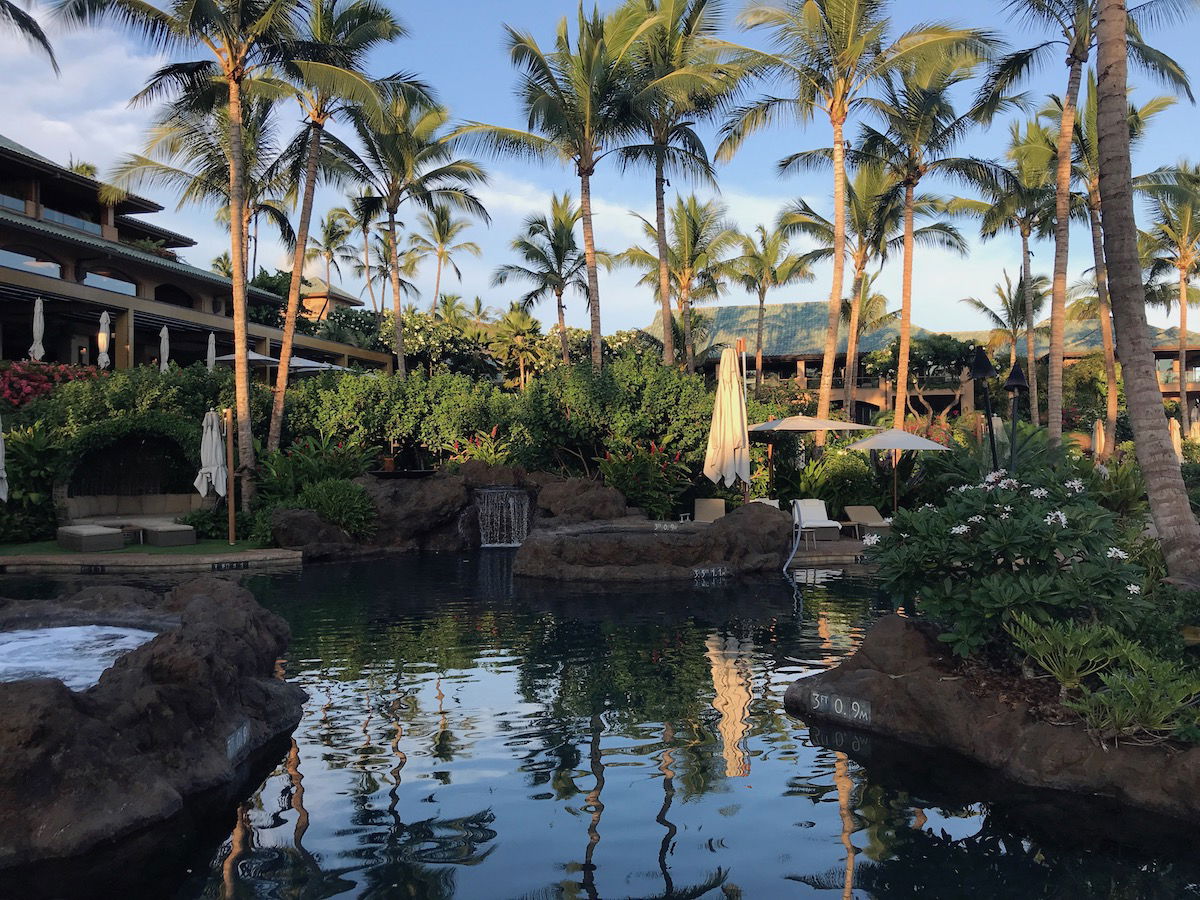 Since Ford is a Four Seasons Preferred Partner agent, he got a travel advisor rate at this property (which had nothing to do with me/this blog, so I still feel comfortable reviewing it). Full disclosure, we paid roughly half of the standard rate, and this is a pretty standard feature for travel agents.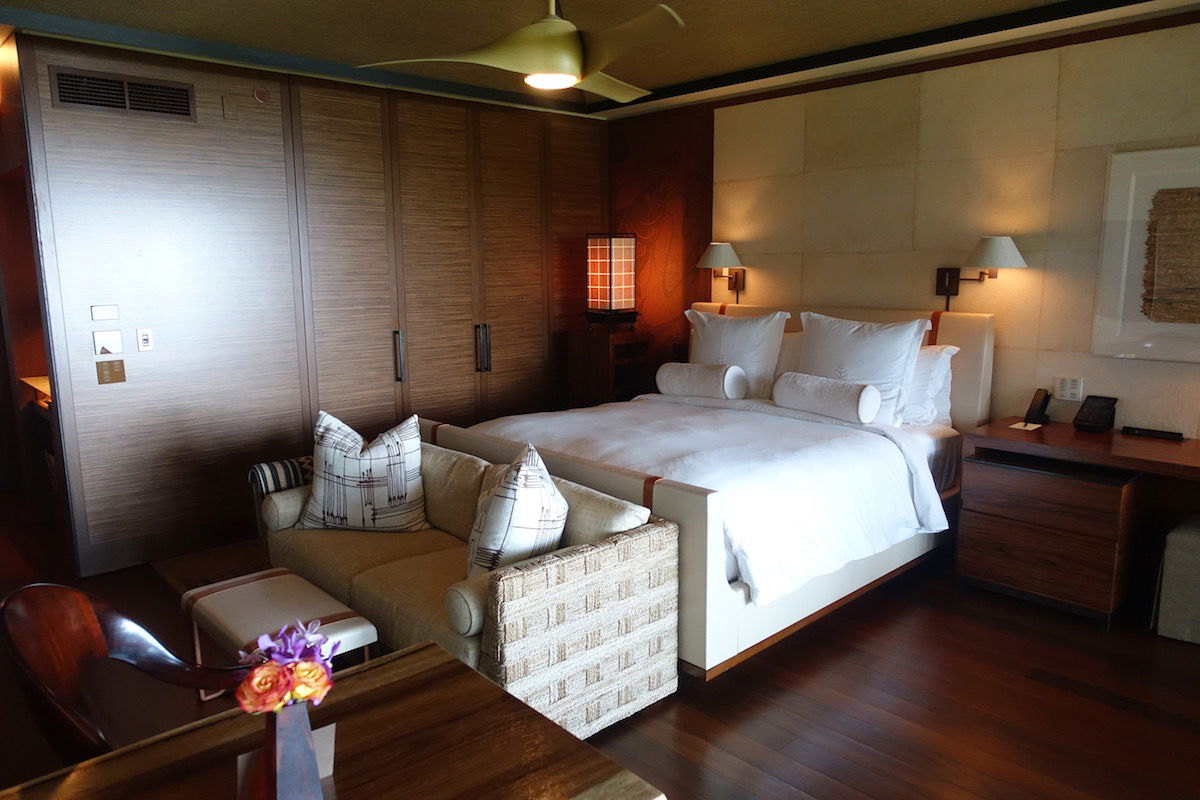 In Maui we decided to stay at the Andaz Maui, given that it's a points property I've been keen to review. I ended up booking this using the Citi Prestige fourth night free benefit. Given that we had heard that this hotel wasn't good with elite upgrades, we decided to outright book an oceanview room, since we didn't want to chance it. The rate was ~$500 per night, so you can take off 25% of that thanks to the Citi Prestige benefit.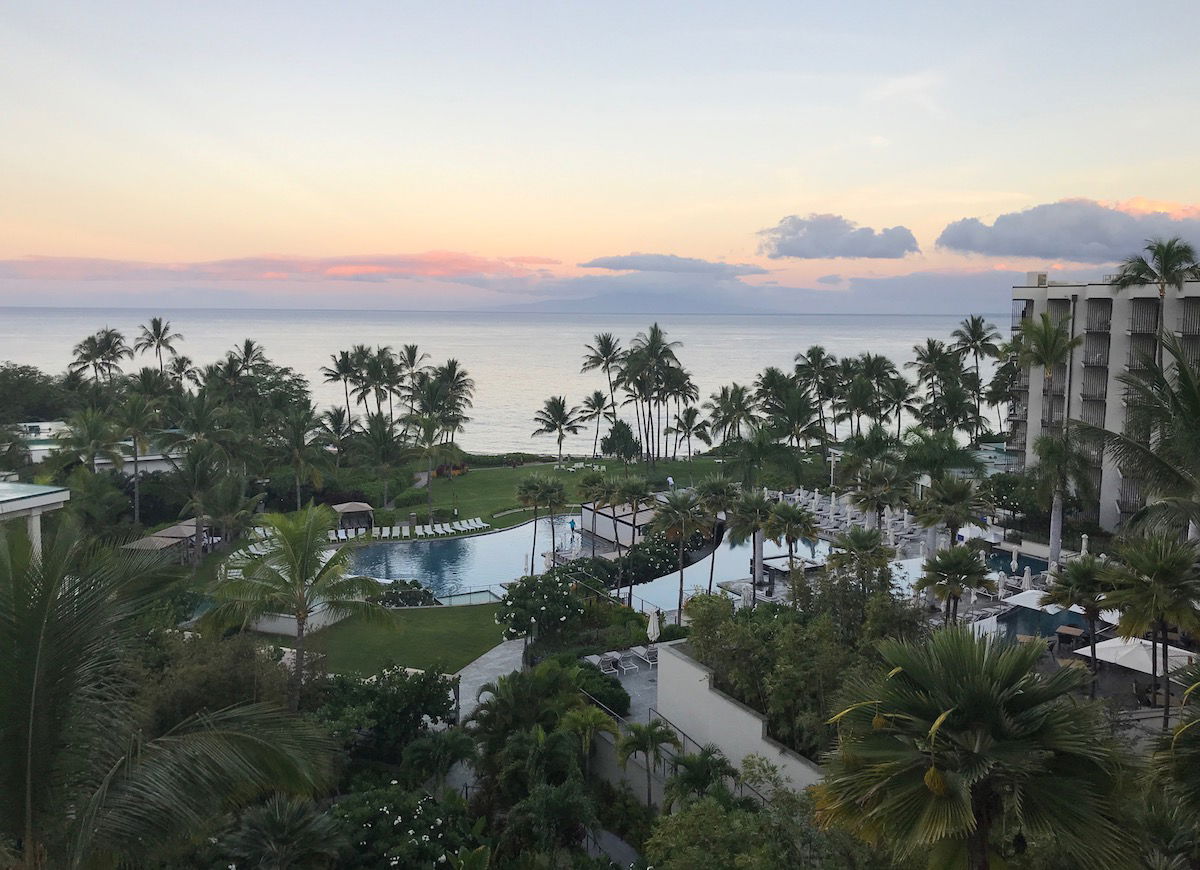 A free night would have cost 25,000 points per night, though there was no award availability for our nights (this hotel plays games with availability), and I actually considered the paid rate to be a better value, since I'd earn points, elite qualifying nights, etc.
Lastly for our one night in Waikiki we booked the Royal Hawaiian. It's a Category 6 property and a free night redemption would have cost 20,000 Starpoints. That doesn't represent an especially good deal, given that the paid rate for our one night stay was ~$350, and we booked through Starwood Luxury Privileges, which came with a $100 food & beverage credit, free breakfast, a room upgrade, etc., in addition to my standard SPG Platinum perks.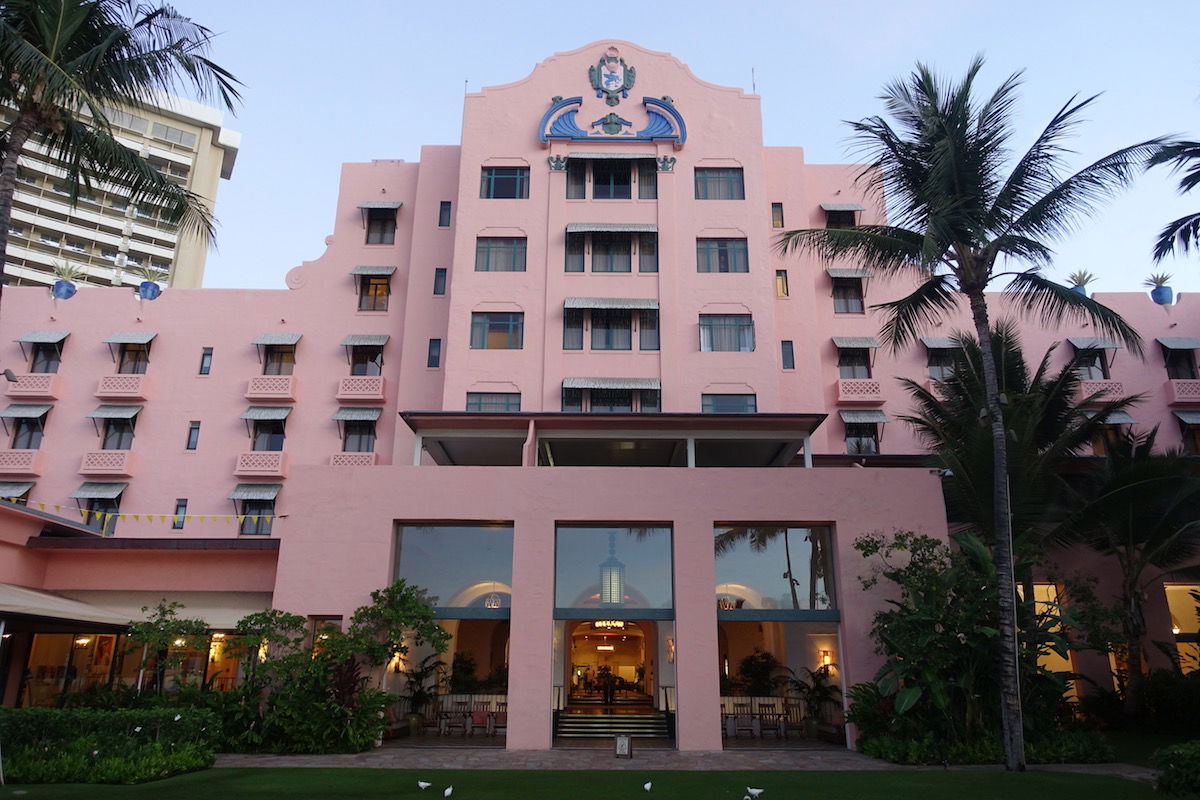 Bottom line
This was my first time vacationing in Hawaii, and I wasn't sure what to expect. We ended up having one of the best trips ever, and can't wait to return (I wrote a bit more about this in a separate post). I was also surprised by some of the experiences we had this trip with airlines and hotels — for the most part Hawaiian Airlines greatly exceeded my expectations, except in a couple of areas. Meanwhile the Four Seasons Lanai was outstanding, the Andaz Maui was meh, and I loved the design of the Royal Hawaiian.
Stay tuned for the trip report, and thanks for reading!