Delta SkyMiles is one of the world's most popular loyalty programs. Delta runs a fantastic airline, and people love earning Delta frequent flyer miles as a reward for flying Delta. While the program may not be as lucrative as American AAdvantage or United MileagePlus, there are many things that the program does get right.
I'll show you the best uses of SkyMiles, how to maximize your earnings, and how to leverage elite status if you're someone who regularly flies Delta.
Once you meet the Delta Medallion status requirements, you'll earn even more SkyMiles and be treated to a better experience when flying Delta and their partners.
About SkyMiles: Delta Airlines Frequent Flyer Program
Delta SkyMiles is the most popular frequent flier program of the three legacy carriers in the US. Delta does a fantastic job with marketing. They have an onboard experience that American and United struggle to match. People just love to fly Delta and feel rewarded for doing so.
The Delta SkyMiles program was the first to switch to revenue-based programs of the three US legacy carriers. Delta runs such a solid and profitable operation that whatever Delta does, United and American typically match.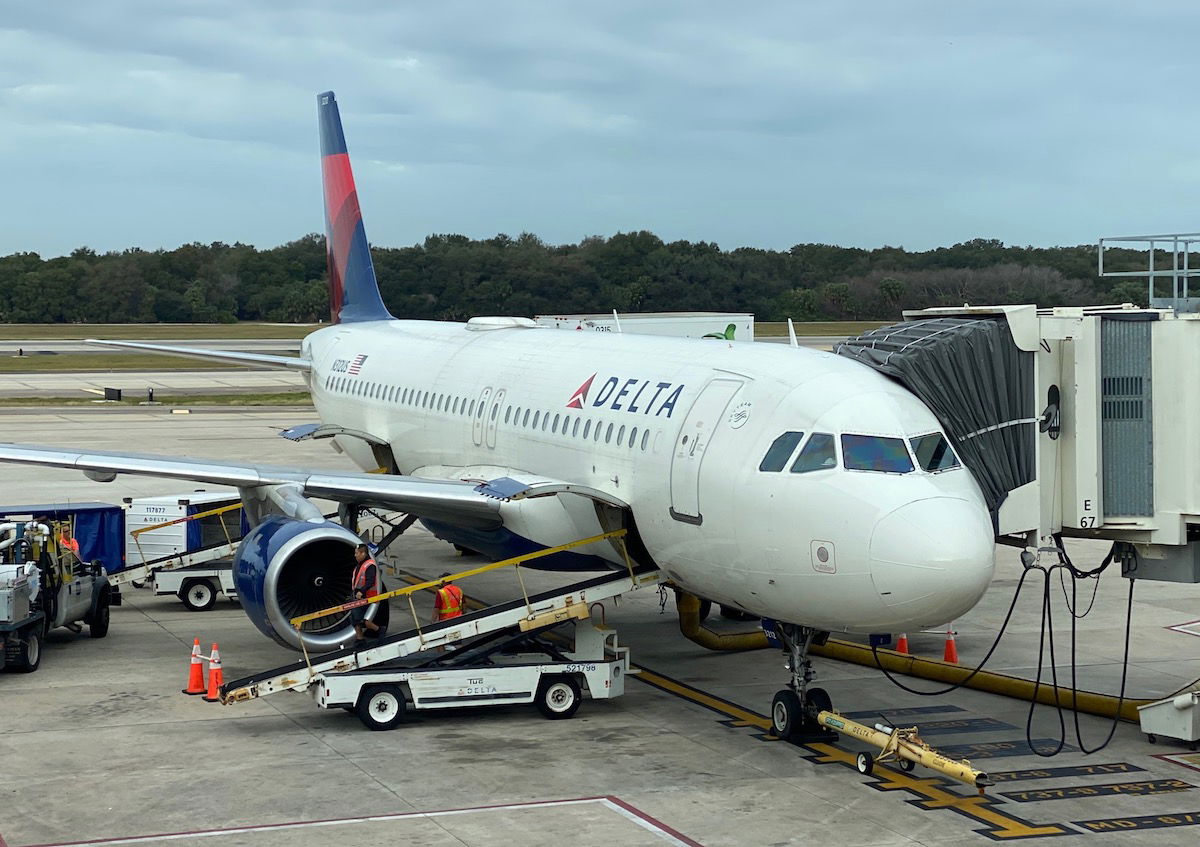 From the consumer side, this isn't always a good thing. Delta doesn't have access to first class awards on partners like American and United do. Delta's partners aren't as aspirational as American and United's, either. Award flights with Delta SkyMiles are often very expensive.
It's easy to earn lots of SkyMiles by flying Delta and their partners, shopping online or dining at restaurants, spending money on Amex credit cards or participating in other promos that SkyMiles frequently runs.
SkyMiles's partners and alliances
Delta is a founding member of the SkyTeam alliance. They're perhaps the least well-integrated alliance in many aspects. Being able to earn and redeem SkyMiles across carriers like Air France and KLM, China Airlines, Garuda Indonesia, and Korean Air is useful.
These are the members of SkyTeam:
| | | |
| --- | --- | --- |
| Aerolineas Argentinas | Delta Air Lines | Saudia |
| Aeromexico | Garuda Indonesia | TAROM |
| Air Europa | ITA Airways | Vietnam Airlines |
| Air France | Kenya Airways | Xiamen Air |
| China Airlines | KLM | |
| China Eastern Airlines | Korean Air | |
| Czech Airlines | Middle East Airlines | |
SkyTeam member airlines
Delta also partners with a number of carriers outside of the alliance. Delta has major stakes in Virgin Atlantic, Virgin Australia, GOL, LATAM, and WestJet. You can earn and redeem miles on these carriers, as well as Air Tahiti Nui and Hawaiian Airlines. Air Tahiti Nui is a special case though, as redeeming SkyMiles on the flights is nearly impossible.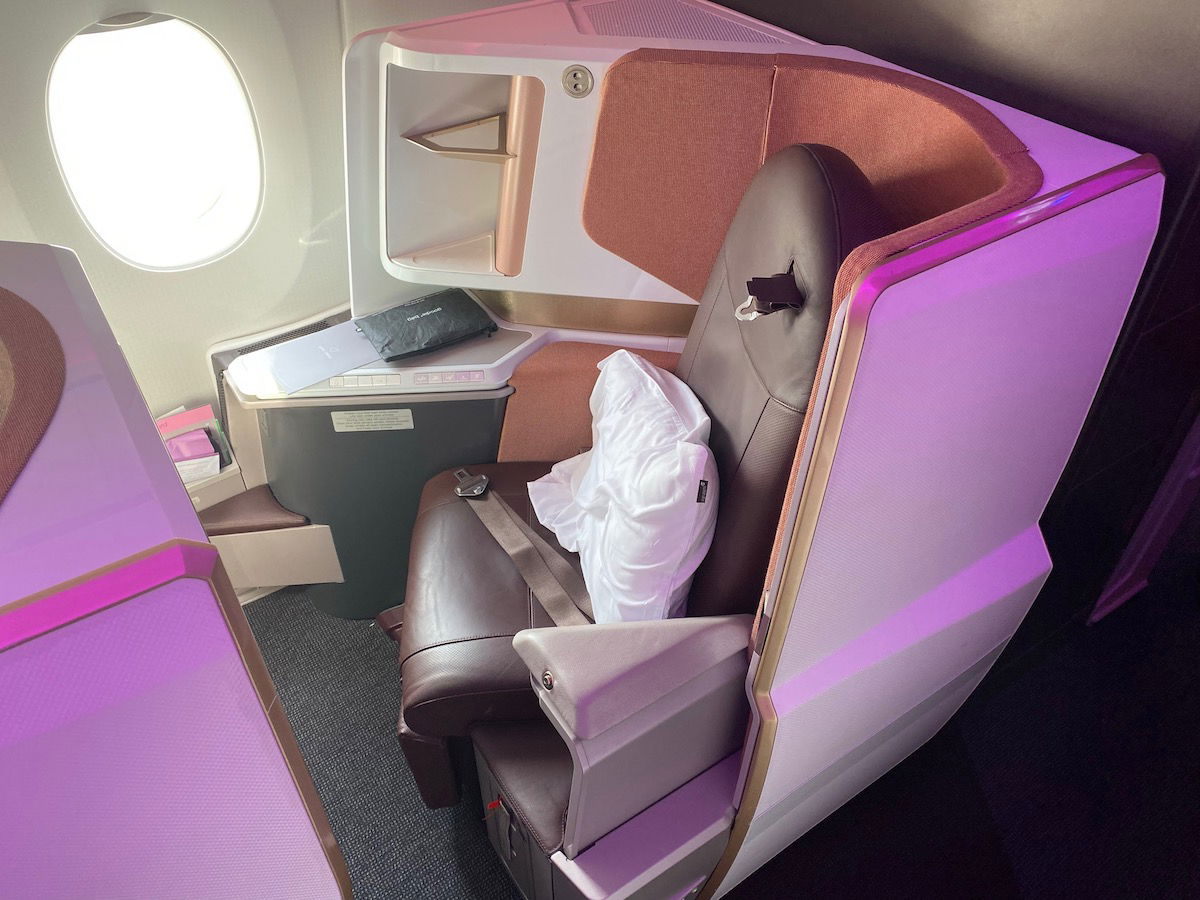 If you're a SkyMiles elite member, you'll get access to partner lounges and priority services when flying with a partner internationally.
Delta SkyMiles benefits
There are a lot of things that Delta gets right. They run the most solid operations of any US carrier and are best at getting you where you need to go. Delta SkyMiles members enjoy lots of perks as well.
Delta SkyMiles never expire, which is great for the casual traveler. They frequently have award sales on SkyMiles award tickets for Delta flights to Mexico and the Caribbean, Europe, and even Asia.
You can even earn Delta elite status solely through credit card spending. That does require putting a lot of spend on co-branded Amex cards. That can be invaluable for someone who values elite status but doesn't want to chase it. Here's the guide to earning Delta elite status with credit cards.
At the end of the calendar year, any extra MQMs roll over to the next year. That gives you a kickstart to earning status every year and ensures your MQMs never go to waste if you're a Delta elite.
If you're a bit short on earning the requisite MQMs or MQDs for a particular year, Delta will let you "buy up" to the next tier at the end of the year. That's not always a good deal, but another opportunity that Delta affords is members.
Delta also has partnerships with Airbnb and Lyft. Frequent travelers will be able to earn more SkyMiles that way.
If you've got an American Express Platinum Card, you can access Delta SkyClubs whenever you're flying Delta. That's a fantastic perk, as Delta SkyClubs are some of the nicest domestic lounges in the US.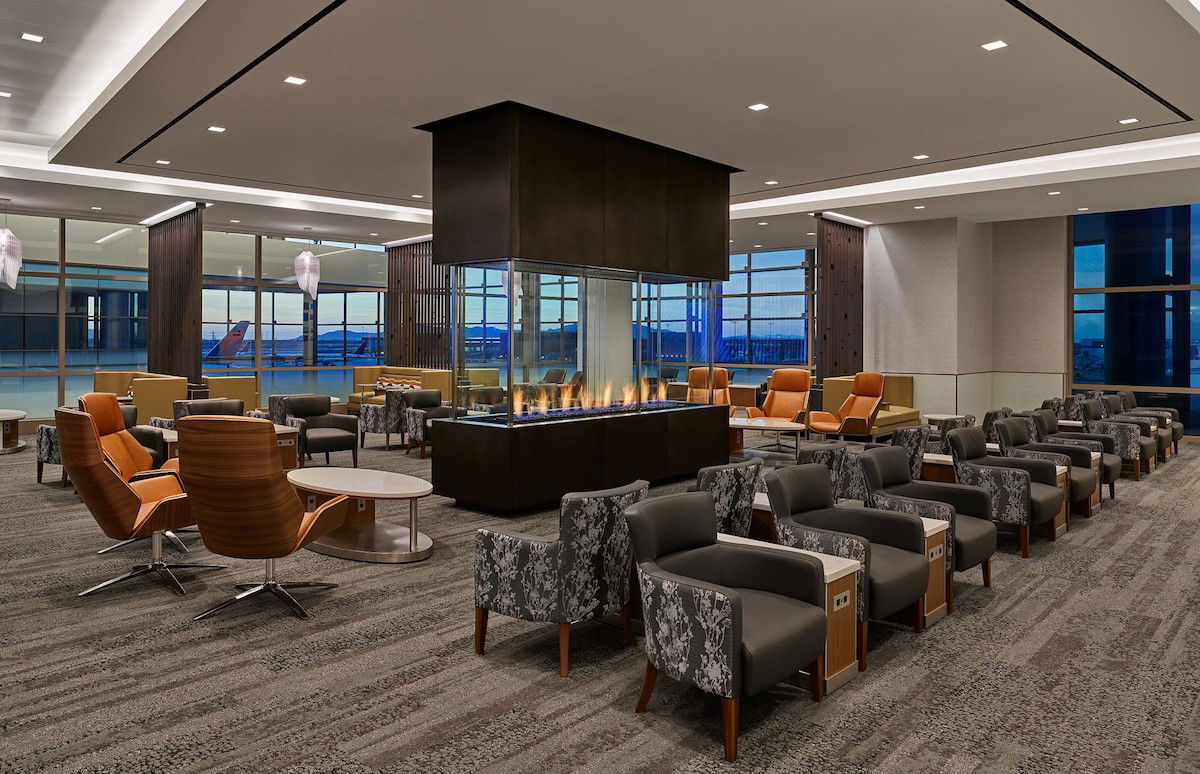 Delta is the only US airline that flies to every inhabited continent on earth. While a flight to Sydney or Cape Town might require a large number of SkyMiles, being able to earn and redeem miles across such a wide route network is valuable.
Delta SkyMiles charges low surcharges on award travel too, with a few exceptions. They levy fuel surcharges on partners like China Eastern. If you originate in the EU and travel with an EU carrier, you'll also be looking at high surcharges for award travel. The surcharges aren't as high as they are for carriers like British Airways, but it is something to be aware of.
Delta has access to premium economy awards across a number of their partners, which is also unique. Premium economy is a good middle ground between economy class and business class. Being able to book these seats with miles is certainly useful.
How to Earn Delta SkyMiles
Earning SkyMiles is easy. You can earn them by flying with Delta and their partners, spending money on Amex credit cards, taking Lyft rides, staying in Airbnbs, shopping online, dining out, and many other ways. Here are some of the best ways to earn SkyMiles.
Flying with Delta
Delta SkyMiles is a revenue based program, which means you earn SkyMiles based on the price of your ticket. Elites earn even more SkyMiles.
Here are the earnings rates:
| Delta Medallion Status | Earnings Rate on Delta Tickets |
| --- | --- |
| General member | 5 miles for every $1 |
| Silver Medallion | 7 miles for every $1 |
| Gold Medallion | 8 miles for every $1 |
| Platinum Medallion | 9 miles for every $1 |
| Diamond Medallion | 11 miles for every $1 |
Delta SkyMiles earning rates when flying on Delta issued tickets
It's important to remember that you earn miles for the fare and surcharges, but not government taxes and fees.
Flying Delta isn't the most rewarding way to earn SkyMiles. Partner flights earn miles based on distance flown, and you can earn even more SkyMiles through credit card spending and welcome bonuses.
Flying with Delta's partners
When you fly with Delta Airline's partners, you'll typically earn more miles than flying with Delta. That's because Delta credits SkyMiles based on distance flown for partner flights. Flying further distances earns more SkyMiles. Spending more on a ticket doesn't increase your earnings.
You can earn a lot more SkyMiles, Medallion Qualifying Miles (MQMs), and Medallion Qualifying Dollars (MDQs) with partners than you can with Delta. International business class tickets can be lucrative. There are many people who qualify for status this way.
Spending money on Amex credit cards
Delta has an exclusive agreement with American Express, so all Delta SkyMiles credit cards are issued by Amex. US-issued Amex cards that earn Membership Rewards points can also be transferred to Delta SkyMiles.
Amex frequently has huge sign-up bonuses for SkyMiles credit cards, so it's worth taking advantage of those whenever they come along. You can typically expect to earn tens of thousands of bonus SkyMiles when you're approved for a Delta credit card and meet the minimum spending requirements.
Being approved for SkyMiles cards is generally easier than it is for other high-end cards. Amex business cards are also easy to sign up for.
Being able to transfer American Express points to Delta SkyMiles instantly makes other Amex products valuable for even casual Delta flyers. Spending money on the Amex Platinum Card, the Amex Gold Card, or the Amex Everyday Preferred card can also earn SkyMiles.
Earn Amex Membership Rewards points with these cards:
It's worth noting that Marriott points transfer to SkyMiles, though there are much better airline programs to transfer to. Marriott has many more airline partners.
Shopping online, dining, and cruising
You can earn a lot of Delta SkyMiles by shopping online. If you click through to the retailer on the Delta SkyMiles Shopping page, you'll earn either a few SkyMiles for each dollar spent or a fixed rate for a purchase.
It's always worth checking other shopping portals like TopCashBack and the Chase Ultimate Rewards shopping portal to see if there are better offers.
If you're anyone who dines out regularly, you can also participate in Delta's SkyMiles Dining program. All you have to do is register a credit card with the program, and whenever you dine with a participating restaurant you'll earn Delta SkyMiles.
If you value Delta SkyMiles, it's worth signing up for. Keep in mind there are similar programs with American and United, so you may prefer earning those miles instead. You can't "double-dip" with the same credit card, so it's helpful to understand each airline's shopping, dining, and cruise programs.
Traveling with Airbnb and Lyft
Delta has unique partnerships with both Airbnb and Lyft.
The Airbnb partnership works the same way as an online shopping portal, meaning you have to enter your SkyMiles number on this website, and then will be redirected to Airbnb's website, which will track your activity and credit your miles.
You can book your Airbnb stay with Delta to earn SkyMiles with every stay.
The Delta and Lyft partnership gives SkyMiles members opportunities to earn miles for all Lyft rides, with no caps on how many miles that you can earn. This is an exclusive partnership, so don't expect another airline to have a similar partnership with Lyft.
You'll have to link your Lyft account to your Delta SkyMiles profile, and you'll start earning SkyMiles automatically with every ride.
Best Ways to Redeem Delta SkyMiles
Delta SkyMiles can be used for award flights across Delta's network of partners. While you can't book international first class, you can fly business class with some of the world's top airlines.
Air France and KLM don't release much award space between the US and Europe for SkyMiles members. If you're traveling to Europe, it's best to look for award space with Virgin Atlantic via London.
For awards to Asia, routing via Taipei with China Airlines is one of the best options and uses of SkyMiles. China Airlines offers a fantastic business class product, but awards can be expensive.
Here are some of the best uses of SkyMiles.
Delta SkyMiles award sales
Delta frequently publishes flash sales on SkyMiles award tickets. More often than not these are for domestic and/or economy tickets, but they do have sales on international business class.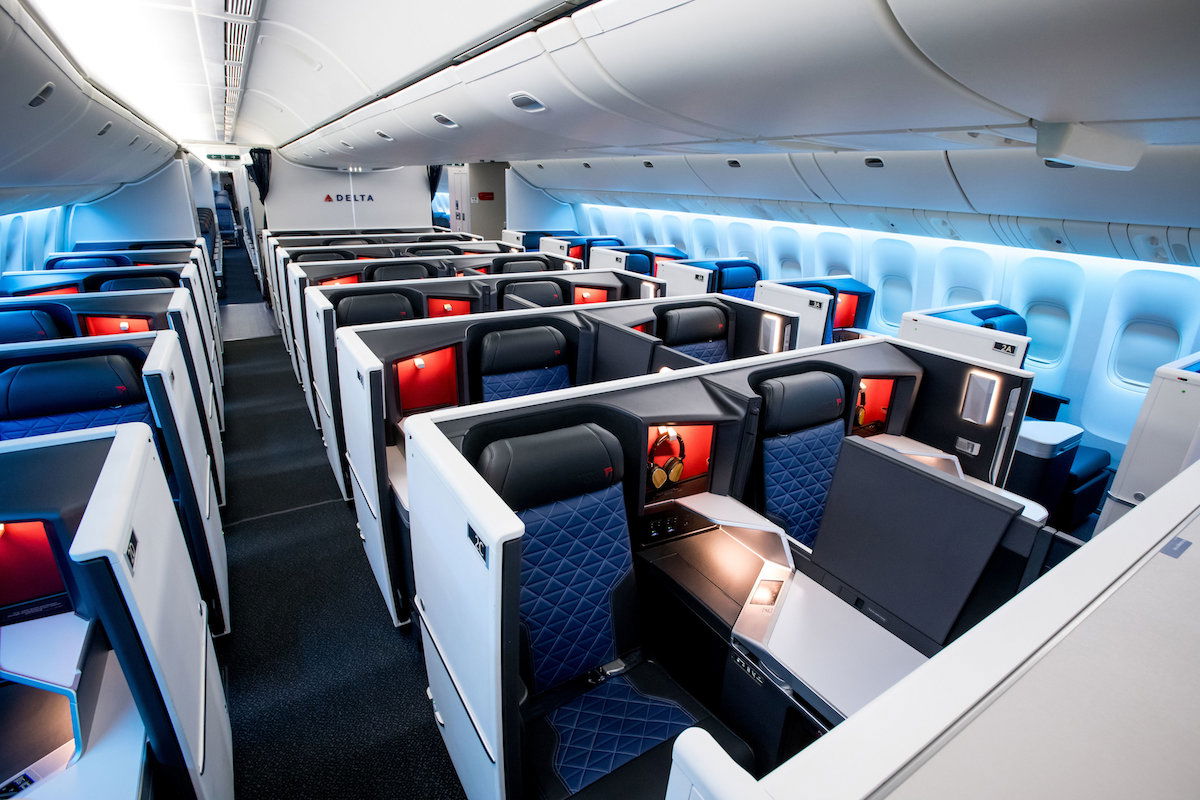 Whenever these sales come along it can be a great use of Delta SkyMiles. Being able to transfer Amex points instantly to Delta to book these flights makes them even more useful. Delta often announces these sales by email, so it's worth keeping your eye on promotional emails from Delta.
Booking short Delta flights (starting at 5,000 SkyMiles)
Delta award flights can be as low as 5,000 SkyMiles. It can be a good use of SkyMiles for a short haul flight that might otherwise be rather expensive.
You can also redeem Delta SkyMiles at a fixed rate, using the "Pay with Miles" feature. This lets you use SkyMiles to offset the price of a revenue ticket. You only get one penny per SkyMile though, which isn't a great value.
International business class awards
The best awards with Delta SkyMiles are with partners. Delta has a hidden award chart for partner flights. They're usually a great use of SkyMiles when there's partner availability.
Awards from the US used to be reasonably priced (by Delta standards), however this year they gutted award redemptions for travel from the US. A one-way in business class from the US to Europe starts at 120,000 SkyMiles and a one-way from the US to Southeast Asia is now 165,000 SkyMiles.
There are some great values to be had from other international destinations. Business class awards from Mexico, the Caribbean, and Central America start at just 65,000 SkyMiles. You can fly China Airlines from Europe to Asia for 90,000 SkyMiles in business class. You can hop around Asia in business class for just 40,000 SkyMiles.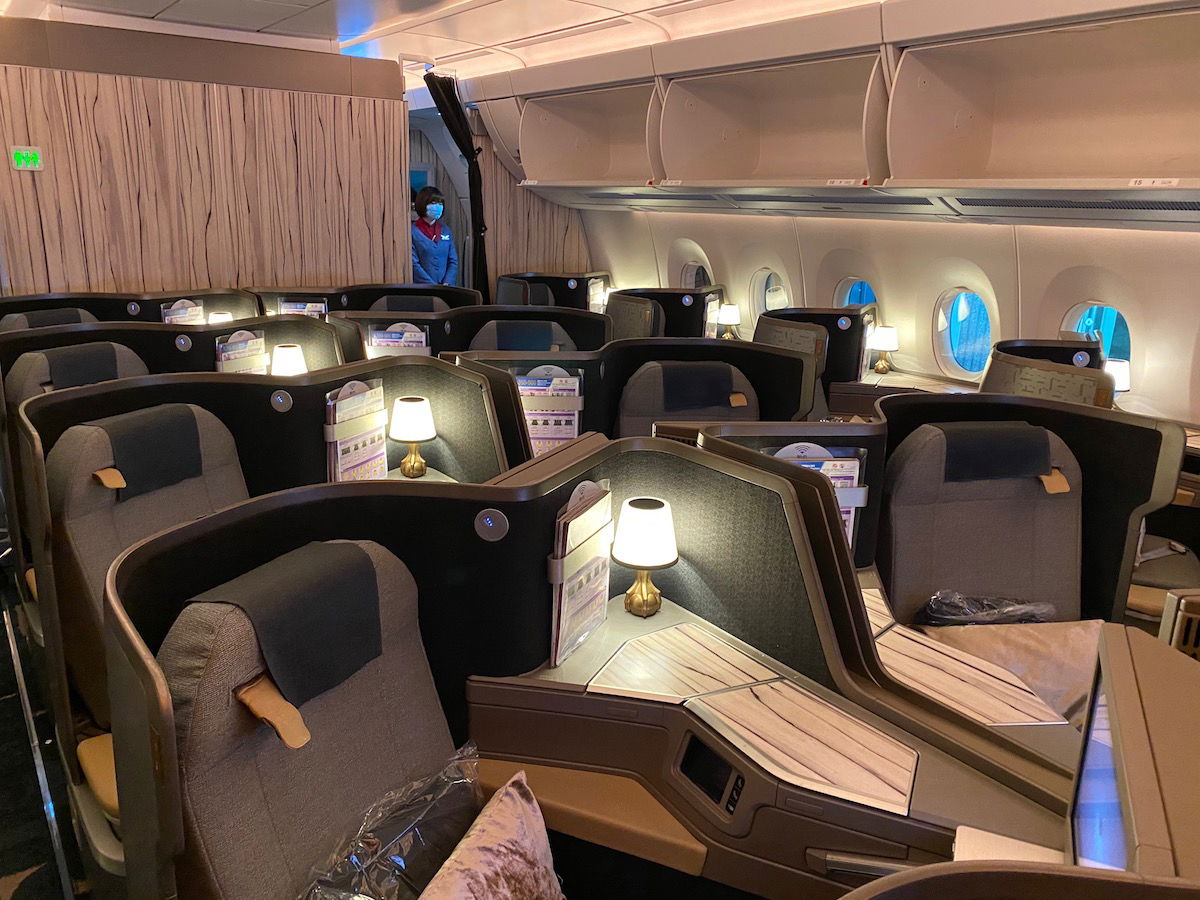 If you're planning a trip with multiple destinations, consider using SkyMiles for segments outside of the US.
Buying champagne in a SkyClub
A unique offering with Delta SkyMiles is being able to redeem them for premium drinks at SkyClubs across the US. This can be a great value, as Delta lets you redeem SkyMiles for between 1.5 and 1.8 cents per SkyMile.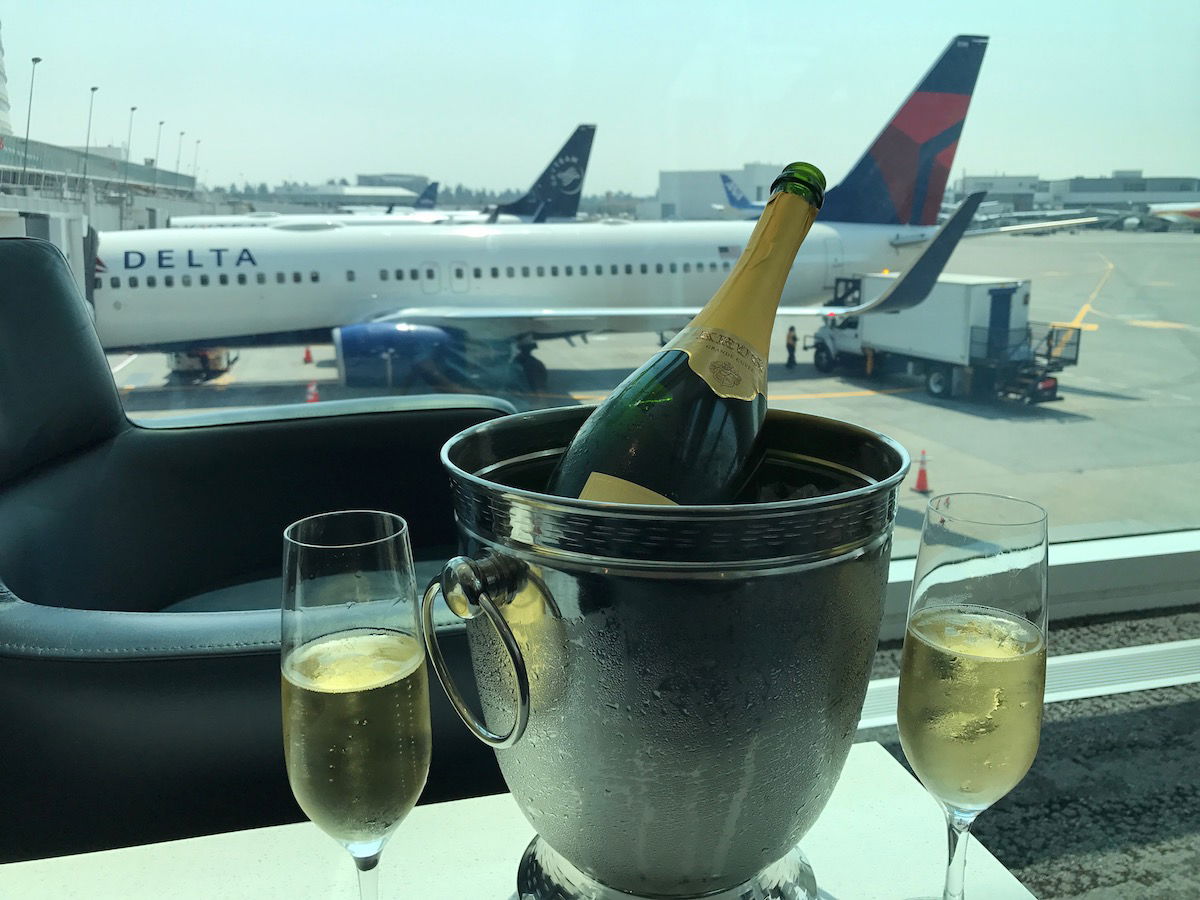 Buying a bottle of champagne with miles is a fun way to start any trip, and it's a decent value. If you're someone who appreciates nice champagne, this can be one of the best uses of SkyMiles.
Upgrades on Delta flights
You can redeem Delta SkyMiles for upgrades on Delta flights. You can usually either select to pay cash or use Delta SkyMiles for an upgrade. Delta pegs SkyMiles at about 1 cent each for upgrades, and I always try and get more value than this.
So, while it's an option, it's not always the best use of SkyMiles.
How to Maximize Redemptions with SkyMiles
If you book award flights within three weeks of travel, they will usually require more SkyMiles than when booked far in advance. It's best to book SkyMiles awards as far out as possible to get the most favorable pricing.
Award pricing for Delta flights using SkyMiles varies a lot. Sometimes there are sales and flights can be as cheap as 15,000 to the Caribbean or Mexico, while other times a round trip to Australia in business class can be over 1,000,000 SkyMiles.
If you book travel on partners using SkyMiles, those awards are typically the cheapest. It's always worth looking for saver space on partner airlines when booking with SkyMiles.
One of the best uses of Delta SkyMiles is using them for China Airlines to fly to Asia. China Airlines offers a fantastic business class product, and award space to/from Taipei is plentiful. Delta.com doesn't automatically show these connections. You'll have to piece them together manually. You'll want to start by finding the flights from the US or Europe to Taipei, then search for the intra-Asia connection separately.
You'll need to call to add the segment within Asia. That usually doesn't require any more miles, and sometimes you'll even see a refund for fewer miles.
The best number to use when booking China Airlines awards is the Singapore call center. The agents are patient and well-trained and are much more "cooperative" than many US agents.
You can also try asking for the international manual reissue desk if you call the US numbers. They used to be the go-to desk for complicated international SkyMiles awards, but they're not as helpful as they once were.
Surcharges are very high on most awards that originate in Europe. Anything from Europe to the US will generally start at about $250+ in taxes, fees, and surcharges.
If you're flying from Europe to Asia, you'll want to avoid awards on Air France/KLM, Delta, or Virgin Atlantic. Those carriers also have high surcharges on awards that originate in Europe. It's better to look for flights with Korean Air, China Airlines, or Garuda Indonesia. The surcharges are much cheaper.
If you are transferring points from American Express to Delta SkyMiles, you'll always want to check availability and pricing with either Air France/KLM Flying Blue or Virgin Atlantic Flying Club first. They typically have more favorable rates, so it's often better to transfer points to those programs.
Lastly, if you have an Amex Platinum card, you can designate Delta as your preferred airline for the annual $200 fee reimbursement. Those fees could be award cancellation fees, checked bag fees, onboard services, etc. Oftentimes award taxes are reimbursed as part of the fee reimbursement benefit, though they're not supposed to.
Delta SkyMiles Medallion Elite Status
As I've mentioned Delta runs a really solid operation. There's no US airline I'd rather fly consistently than Delta, and in the past, I've often considered trying to spend my way towards status with Delta. Elite status with Delta brings upgrades, free checked bags, priority boarding and better seats, and SkyTeam elite status.
SkyMiles elite tiers
Delta has four elite tiers, with the following annual requirements:
| Delta Elite Tier | MQM/MQS Requirement | MQD Requirement |
| --- | --- | --- |
| Silver Medallion | 25,000 MQMs or 30 MQSs | 3,000 MQDs |
| Gold Medallion | 50,000 MQMs or 60 MQSs | 6,000 MQDs |
| Platinum Medallion | 75,000 MQMs or 100 MQSs | 9,000 MQDs |
| Diamond Medallion | 125,000 MQMs or 140 MQSs | 15,000 MQDs |
Delta Elite Status Requirements
MQMs are Medallion Qualifying Miles, which refer to the number of elite miles you earn (this can vary based on the type of ticket you're booking, so you don't always earn one MQM per mile flown). MQSs are Medallion Qualifying Segments, which refer to the number of elite segments you earn (again, you don't always earn one MQS per segment flown, as it varies based on the type of fare). MQDs are Medallion Qualifying Dollars, which refer to how much you have to spend on your ticket to earn status; taxes and many fees are excluded from this total. Calculating Delta MQDs and knowing how to use them can be complicated.
While Delta-marketed flights earn MQDs via the above method, Delta partner flights earn MQDs based on a percentage of the distance flown. This is calculated based on a combination of the fare class and distance of the flight.
It's also possible to earn Delta Medallion status with credit cards alone. You can find a full guide to earning Delta elite status with credit card spending here.
Elite benefits
As soon as you earn SkyMiles Medallion status, your airport experience will be easier and more comfortable. You might even find yourself with extra legroom seats once onboard.
Upgrades
Delta Silver, Gold, Platinum, and Diamond Medallions all receive complimentary upgrades to the Delta One cabin on the day of departure when flying on paid tickets (except E fares), award tickets, Miles + Cash tickets, and "Pay with Miles" tickets.
Upgrades to first class have different confirmation windows. Diamond and Platinum Medallion upgrades will confirm from as far as 120 hours (5 days) before departure, Gold upgrades from 72 hours (3 days) before departure, and Silver upgrades from 24 hours before departure.
Platinum and Diamond Medallions can confirm upgrades to Delta Comfort+ shortly after ticketing, while Silvers and Golds will confirm between 24 and 72 hours before departure.
All levels get complimentary preferred seats.
Airport benefits
Silver Medallions have baggage fees waived, while Gold, Platinum, and Diamond Medallions have baggage fees waived as well as same-day standby fees waived.
Gold, Platinum, and Diamond Medallions also get SkyPriority status, which includes priority boarding, check-in, and lounge access when flying internationally with SkyTeam partners.
Choice Benefits
One unique perk of the SkyMiles program are the additional rewards that members receive for earning Delta Platinum Medallion and Diamond Medallion status.
A Platinum Medallion member can choose one of the following benefits:
Four regional upgrade certificates
20,000 bonus SkyMiles
Gift Silver Medallion status to a friend, family member, or colleague
One $200 gift card to either Delta or Tiffany & Co.
A Diamond Medallion member can choose three of the following benefits:
Delta SkyClub Individual Membership (uses 1 benefit)
Delta SkyClub Executive Membership (uses 2 benefits)
Delta SkyClub Guest Pass (uses 1 benefit)
4 global upgrade certificates
8 regional upgrade certificates
2 global upgrade certificates + 4 regional upgrade certificates
25,000 bonus SkyMiles
Gift Gold Medallion status to a friend, family member, or colleague
One $200 gift card to either Delta or Tiffany & Co.
You can find a full guide to the Choice Benefits here.
Earning elite status in 2021
Delta has made it easier to earn SkyMiles Medallion status easier this year. Award travel now counts towards elite status. You will also earn 50% to 75% more Medallion Qualifying Miles than before. You can find more information here.
Delta SkyMiles FAQs
Here are the answers to some of the most frequently asked questions about Delta SkyMiles.
What is Delta doing in light of the COVID-19 pandemic?
Delta is extending status by one year for all SkyMiles elites. That means elite status won't expire until January 2022 at the earliest. They were the first program to extend status in the US, and the other airlines soon followed.
Delta was blocking middle seats, but that policy ended in the beginning of May, 2021. They do still have additional hygienic measures onboard to ensure customers' safety.
What are SkyMiles worth?
I value SkyMiles at 1.3 cents each. There are certainly ways to get outsized value, but that's a fair estimate. You can find a full post about how to value your miles and points here.
When do SkyMiles expire?
Never. Delta SkyMiles do not expire.
How many SkyMiles do I need to go to …?
Delta does not publish their award charts. Partner flights do price according to hidden award charts. With Delta flights, "the price is the price". Partner awards following a hidden award chart.
Business class pricing starts at the following:
Africa: 115,000 SkyMiles in business class
Asia: 120,000 SkyMiles in business class
Australia: 115,000 SkyMiles in business class
Europe: 120,000 SkyMiles in business class
South America: 55,000 SkyMiles in business class
Does Delta offer a medallion status match or challenge?
While they don't offer an outright status match, Delta SkyMiles offers a status challenge. With these challenges, you'll receive a certain status for a period of 90 days, and then you can re-qualify for status based on your activity over that period.
What are MQMs and MQDs? What are MQDs?
MQMs are Medallion Qualifying Miles, MQSs are Medallion Qualifying Segments, and MQDs are Medallion Qualifying Dollars. These the metrics Delta uses for awarding elite status.
If you're looking to earn Delta elite status, there are two ways to do it – by flying a certain number of miles, or a minimum number of segments. Those distances are known as Medallion Qualifying Miles (MQMs) or Medallion Qualifying Segments (MQSs).
You'll also have to earn a certain amount of MQDs to get status. Dollars spent on Delta flights count towards MQDs, while distance and cabin calculate the number of MQDs you earn when flying partners.
What is the best Delta SkyMiles credit card?
That depends! Amex issues a number of different cards, each with different perks. You can easily earn tens of thousands of miles in welcome bonuses, and even elite status through spending on Delta cards.
How can I access Delta SkyClubs?
The best way to access Delta SkyClubs is by using a credit card that provides access.
Can I book international first class awards using SkyMiles?
No, you can't redeem SkyMiles for international first class. You can book domestic first class and international business class flights.
Can I use SkyMiles to upgrade my flights?
Yes, you can use Delta SkyMiles to upgrade flights with Delta. You'll get one penny per SkyMiles towards the cost of a paid upgrade.
Why is my SkyMiles award so expensive?
Delta SkyMiles was the first of the US programs to remove award charts and introduce variable pricing for award travel. While Delta has a huge route network, some awards on Delta flights can be astronomical when booked using SkyMiles.
The best values are partner awards in business class, like Virgin Atlantic business class and China Airlines business class.
Who are Delta's partners?
Delta is a member of SkyTeam. They also have a number of other partners, such as Air Tahiti Nui, Hawaiian Airlines, Virgin Atlantic, Virgin Australia, GOL, LATAM, and WestJet.
What's the phone number for Delta?
The Delta phone number is 800-221-1212.